Visa Anxiety: South Korea Diaries Part 1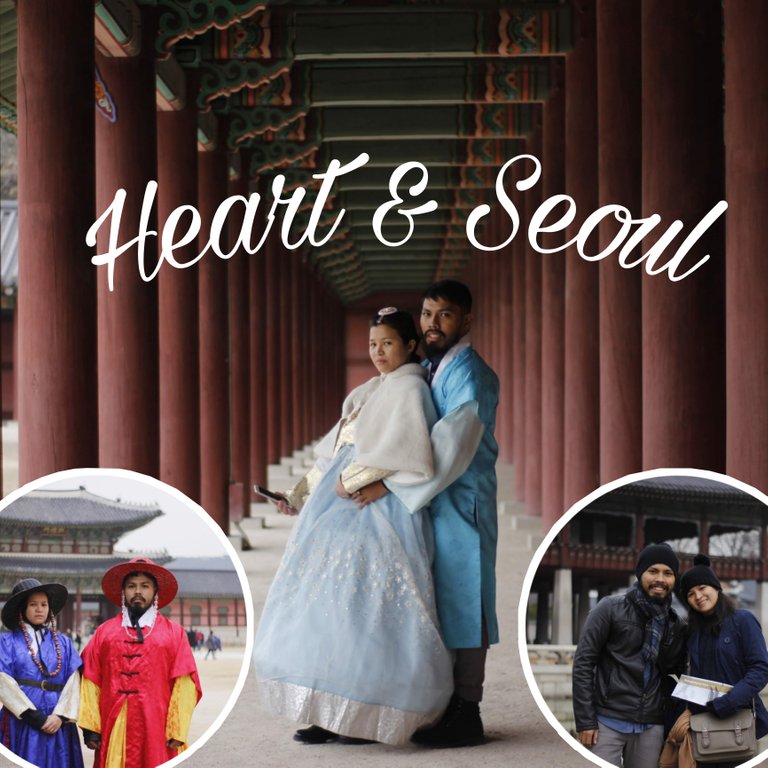 November 23, 2018--a Friday exactly three years ago.
That day is still very fresh in my mind because it was our very first trip to South Korea. Even now, I still remember the tiny details of the day. Since today is the third year anniversary of that trip, I'll be posting a series of blogs of that memorable journey, with this being the first.
It was our first international trip to be alone together (@thejoeprocess and I).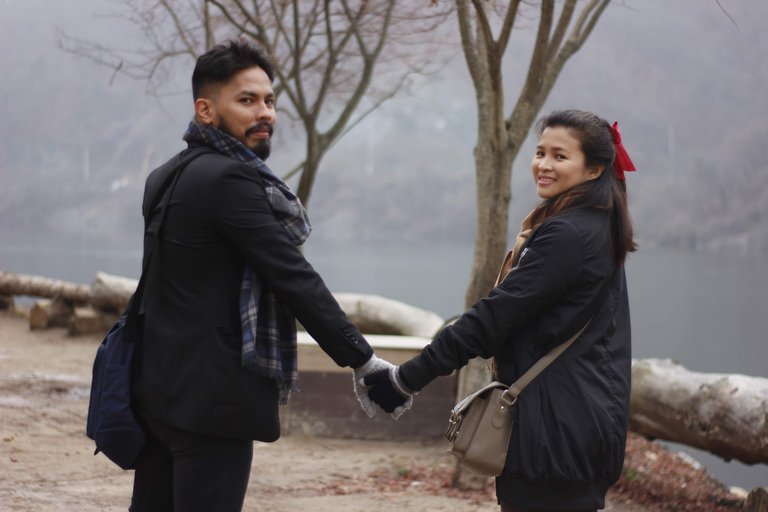 Feeling some Winter Sonata vibes at Nami Island.
PREPARATION
The months leading to the trip was pretty nerve-wracking because we booked our tickets before getting our travel visa. If you are from the Philippines with the same income bracket like us, you'd understand. But to those curious why we took this risk, here are the basics:
• Airfare is still very expensive and people our age rely on "seat sales" to be able to score cheap seats;
• Although the South Korean visa application is pretty straightforward, it can still be a pressure to apply if you don't have a ticket booked yet because you need to gather the requirements from different sources and the visa is only valid for a limited time once you get it;
• Both of us being government employees under the Department of Health, we need to file our leaves in advance because we need a travel authority from our regional head (all government employees are required to obtain this to be able to travel internationally).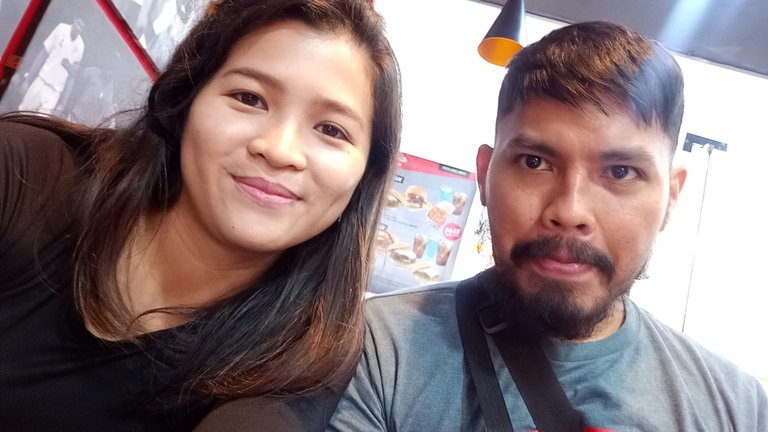 A selfie of us on the day of our trip, trying to hide our nervousness!
When we saw uber low fares in May 2018, we immediately grabbed the opportunity and booked those seats scheduled for a November 2018 trip. I can't recall the exact amount, but the fare was around 2,099 pesos per way, per person which is approximately 41.44US$. (That was already a major discount for us.)
The time gap in booking the ticket was also helpful because one of the requirements for the visa is the bank statement. At the time of our application, there was no specific amount required to be in your bank account. Still, to be on the safe side, we updated our savings frequently in the months leading to our visa application so we could present two bank statements: our personal savings and regular payroll. The advice I've read from most travel bloggers at the time is that your bank account must prove that you can cover your expenses for the duration of your stay in Korea. Since our whole trip was for eight (8) days, we conjured an estimate and made sure we had that amount.
For the complete requirements for the South Korean visa for Filipinos, visit: Embassy of the Republic of Korea in the Republic of the Philippines
Things may be different during this time because of the COVID-19 pandemic. But if you're planning a trip for when the pandemic is over, checking the visa requirements first is a must.
THE WAITING GAME
The months leading to our visa application were filled with anxiety. Most nights I couldn't sleep just thinking about it. Although my husband (still my boyfriend at the time) had complete requirements, I was lacking a stamped Income Tax Return because I just transferred jobs that year. To make up for it, I had to write an explanation letter why my ITR was not stamped.
My recurring nightmare at the time was that Joey will be approved for the visa while I will be left alone, and he'll find a Korean woman to marry. Lol. (Over dramatic, I know. Hahaha)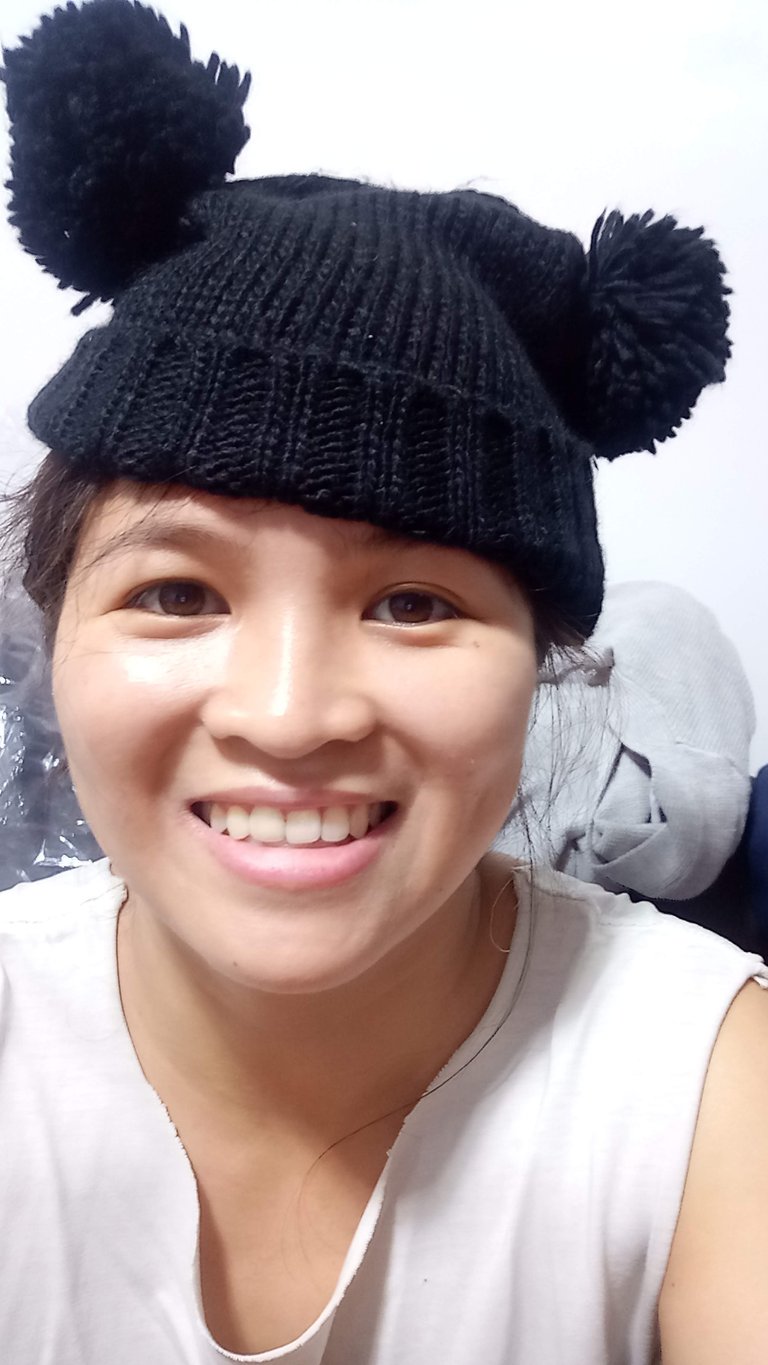 I'm not usually comfortable sharing selfies but here is a photo of me before the day of our trip, trying a beanie. I got bags under my eyes and I looked so haggard.
Anyway, if you are traveling as a pair or a group, one person can submit all requirements--no need for all of you to go there. Then you have to wait four or five working days for the result. Joey was the one who submitted the requirements. But when the consulate said that our passports were ready for pick up five days later, it was my turn to go.
I took a half day from work to go to the consulate. I arrived during their lunch break so I had to wait an hour to transact with the releasing clerk. The Korean consulate in Cebu is very environmentally-conscious and they dim their lights and turn off their air conditioning at lunch. Even so, I still felt chills because I was so anxious!
When the lights and aircon came back on, I knew it was the moment of truth. A lady was ahead of me so I moved up seats while she was transacting at the window. I held my breath as I tried to listen and I got butterflies in my stomach when I realized that the clerk was telling her that her application for visa was disapproved. :(
By this time I was so restless and on the verge of crying; I just wanted to get it over with.
My heart was already hammering in my chest by the time it was my turn at the window. The clerk was speaking but it took me a moment to realize what she was telling me.
"Both passports have been approved for visas," she said with a smile.
Approved.
APPROVED!!!
I smiled with the biggest smile back and gathered our passports. Joey will not end up marrying a Korean woman after all.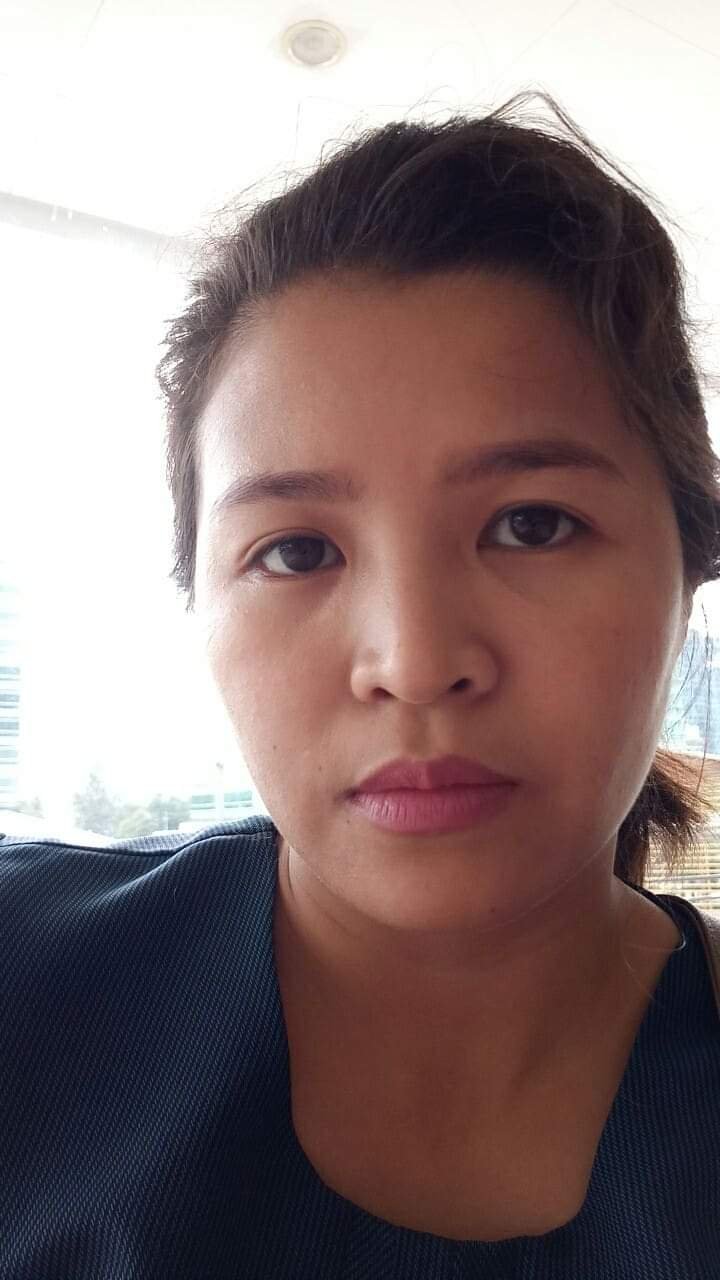 After claiming our passports with our approved visas, I walked to Ayala Center to have some snacks and calm my nerves. This is a selfie I sent Joey upon arriving at Ayala. If you've seen me recently, you know I'm no longer this skinny. Haha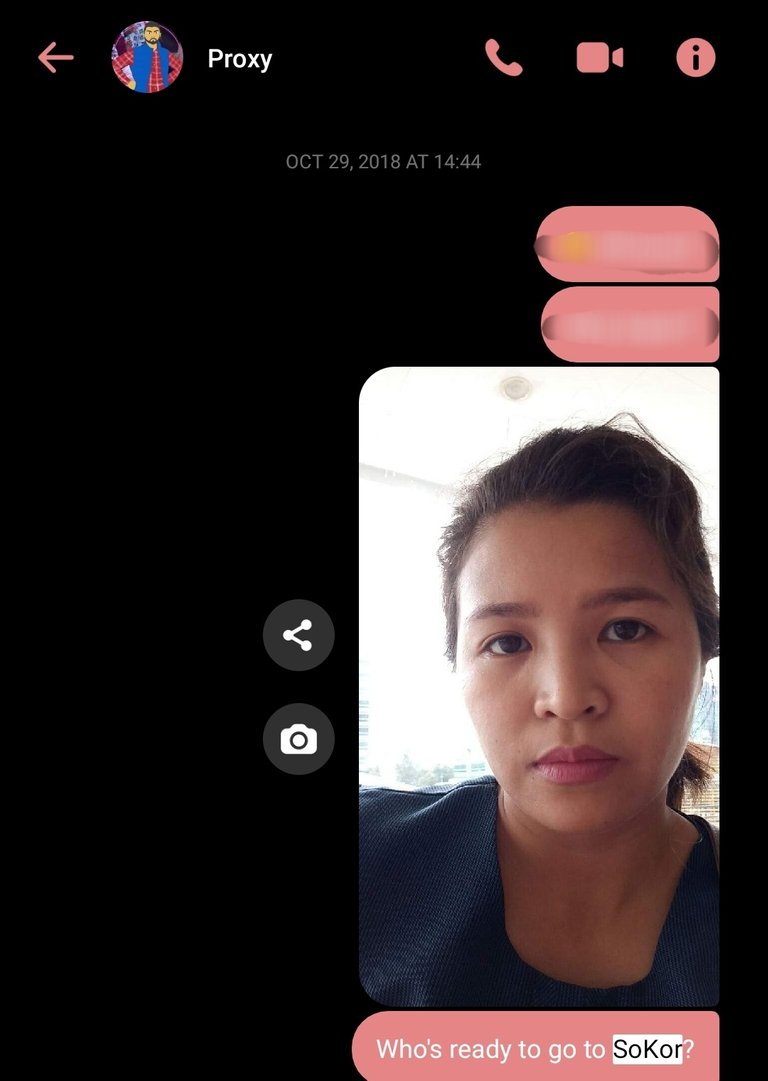 I had to scroll back through our messages (circa 2018!) to see what I messaged Joey upon receiving our approved passports and this is a screen shot of that.
KOREA HERE WE COME
I still felt the high and the disbelief even during our departure date. It was also our first time experiencing Terminal 2 of the Mactan Cebu International Airport since it was newly opened at the time.
It was a series of firsts, really. It was our first longest flight at almost five hours. It was our first time crossing a time zone (South Korea is one hour ahead of the Philippines). It was our first time experiencing autumn and snowfall! And of course, it was our first international trip that required a visa. Whew.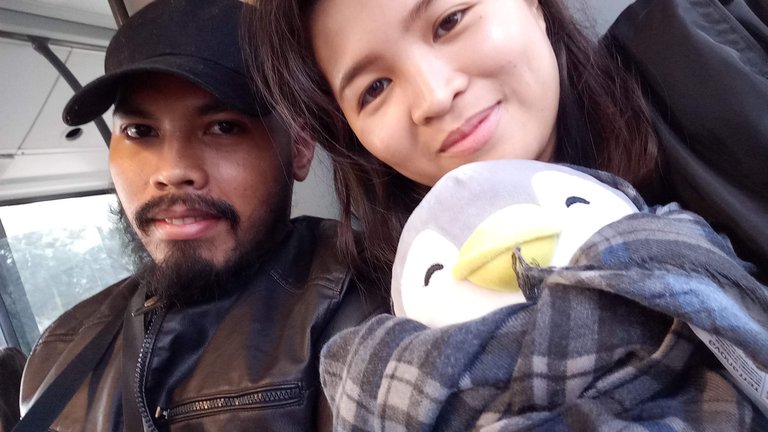 On our way to the airport.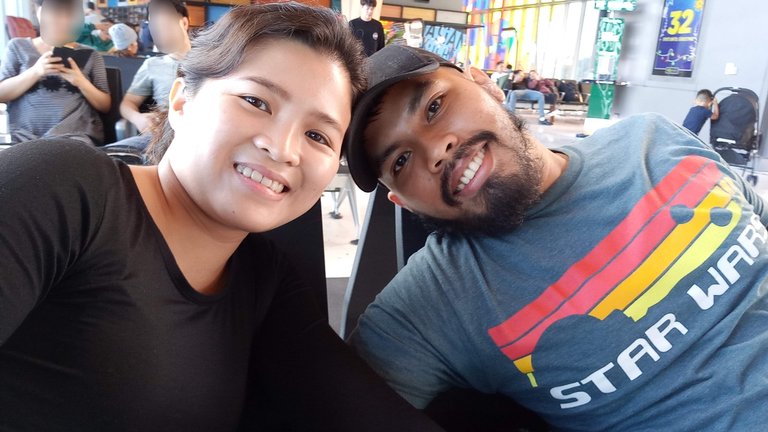 Another selfie while waiting for boarding at MCIA Terminal 2.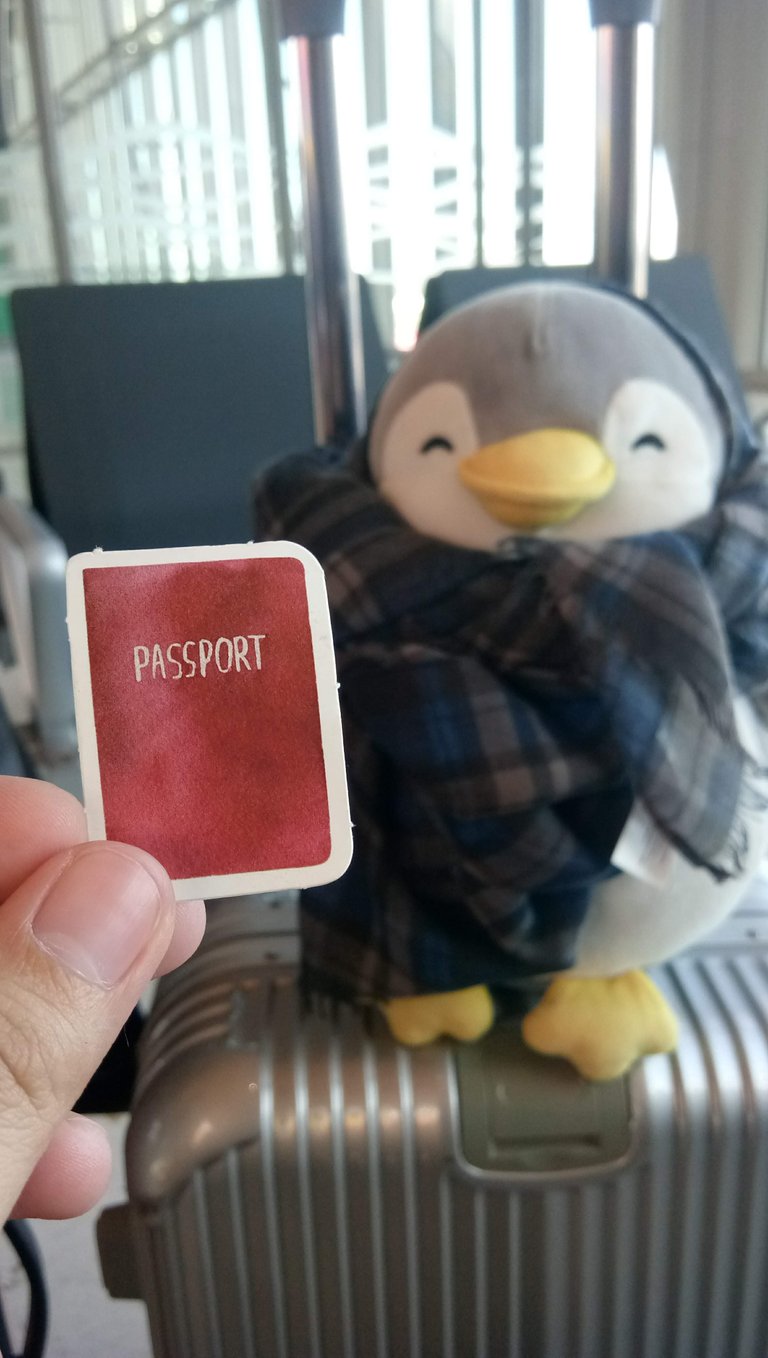 Our son: Penguenito, the baby penguin. Haha he also has his own passport.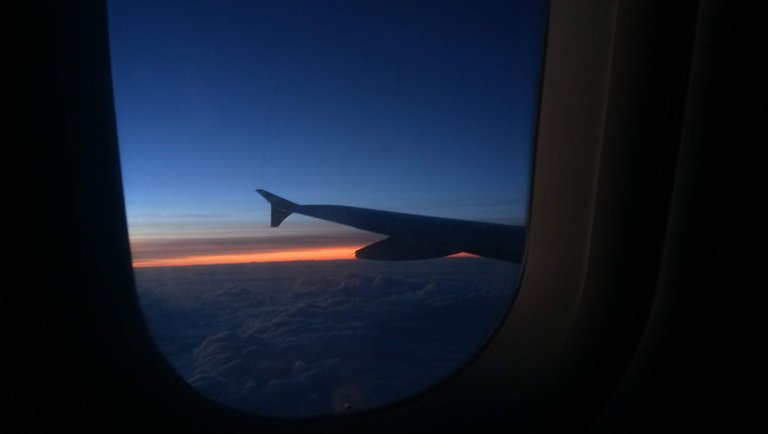 It was one of the smoothest flights we've had. Chasing the sun, crossing a time zone.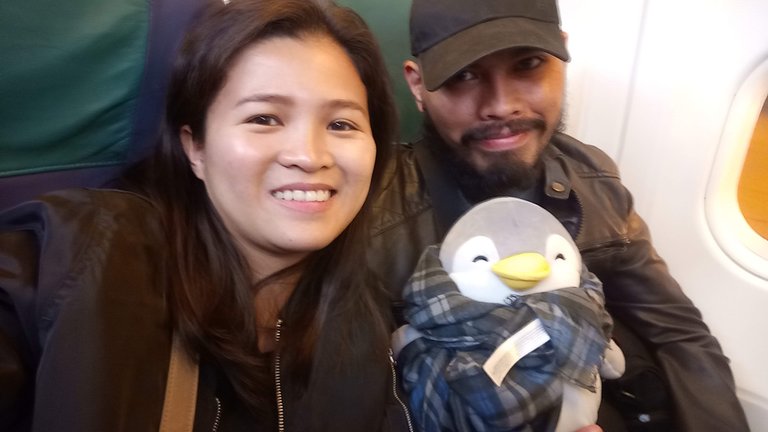 When the flight attendant said 'Ladies and gentlemen, we have landed at Incheon International Airport. Local time is…' Oh the relief!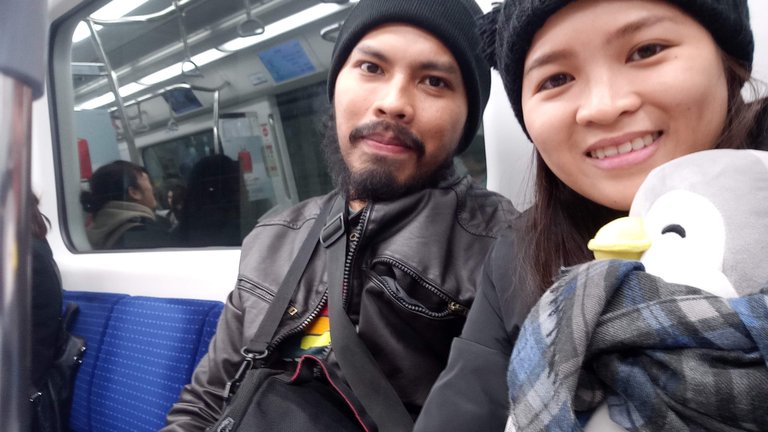 Our first ever train ride in South Korea! We had to take the train from the airport to our hotel, changing trains twice.
Will I be as nervous and as anxious for future visa applications? Most definitely. But at least I finally got one experience that taught me how preparation is key in obtaining a tourist visa.
If you're still reading at this point, thank you! I just wanted to let this all out because this preparation stage was as important to us as the trip itself.
The next part of this series will finally detail our first day in Korea. Yay! Stay tuned. Here are some sneak peeks..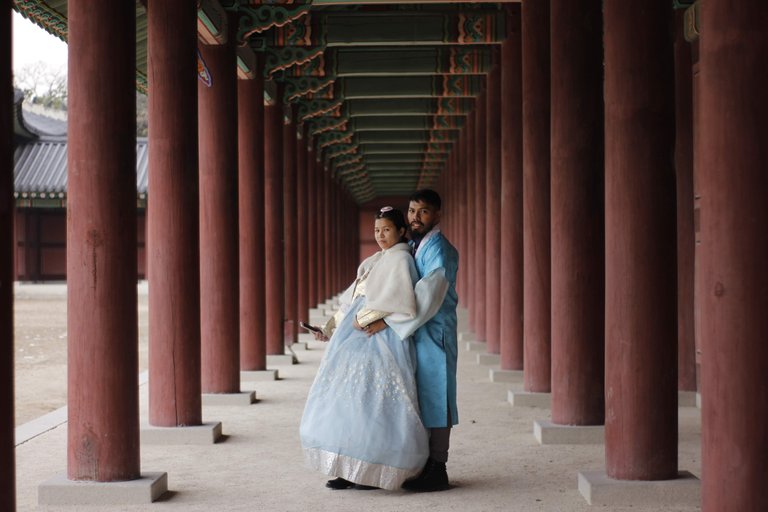 We felt like royalty while wearing Korea's traditional hanbok. Wearing these hanboks gave us free entrance to Changdeokgung (Changdeok Palace).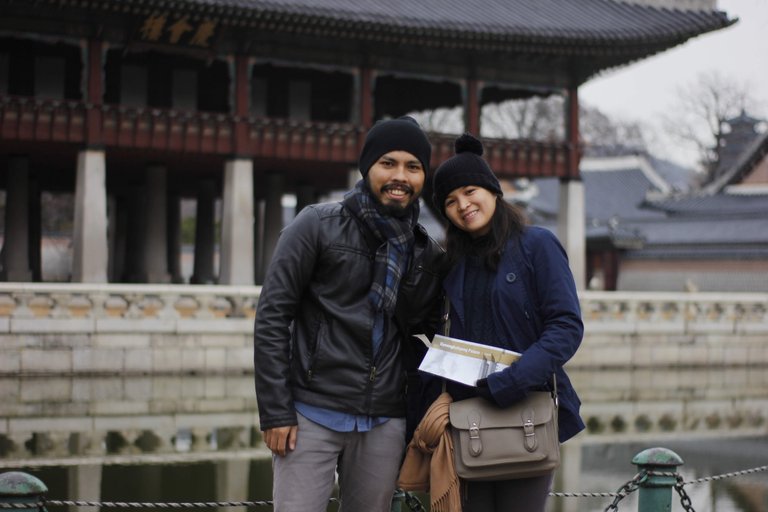 All bundled up because of the wintry weather while touring Gyeongbokgung.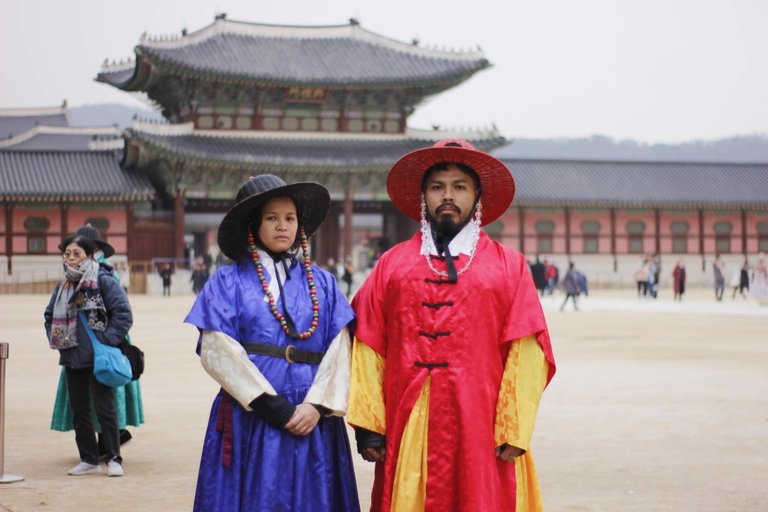 Free costume try-ons after the changing of the guards in Gyeongbokgung.
That's it for now. Okay, see you!
---
---