Of Stress and Cravings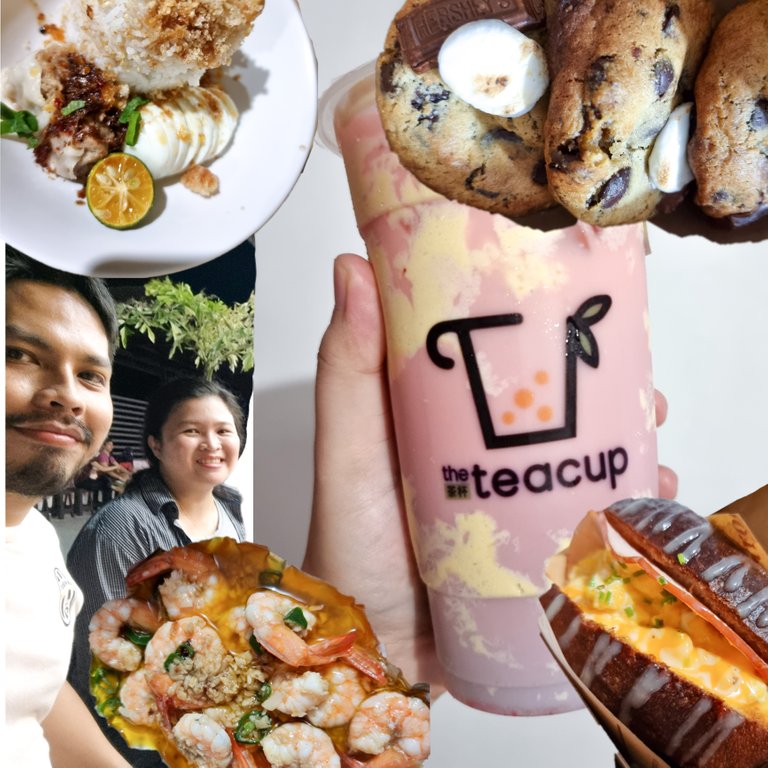 Hello, fellow Hivers! Let me ask you: How are you doing? How's your overall health? Wherever you are, I hope you are doing well.
I ask because I have noticed that I, myself haven't been doing that well lately. One of the signs that I am more stressed than the average amount is my unusually frequent cravings--mostly for unhealthy food. Cravings are natural, I guess, but the kind I have during extra stress times are sometimes bordering on illogical.
This past week alone, I have indulged in quite a few cravings because of overwork. Aside from my full time job, I am also pursuing my Master's degree and there's almost no breathing room for the workload of this current semester. It's so frustrating!
Anyway, to make the most of the situation, let me share with you some of the food trips I have been on lately. I console myself by reasoning that even though it's unhealthy, at least I get to support small businesses. Also, it's a great opportunity to let you know some gastronomic experiences you may be interested in!
Ready? Here we go.
KEBAB EXPRESS - BACALSO
Because my husband @thejoeprocess is on a shifting schedule at work, there are times when I'm alone for dinner. During these times, I sometimes feel lazy to prepare my own food so I resort to ordering online.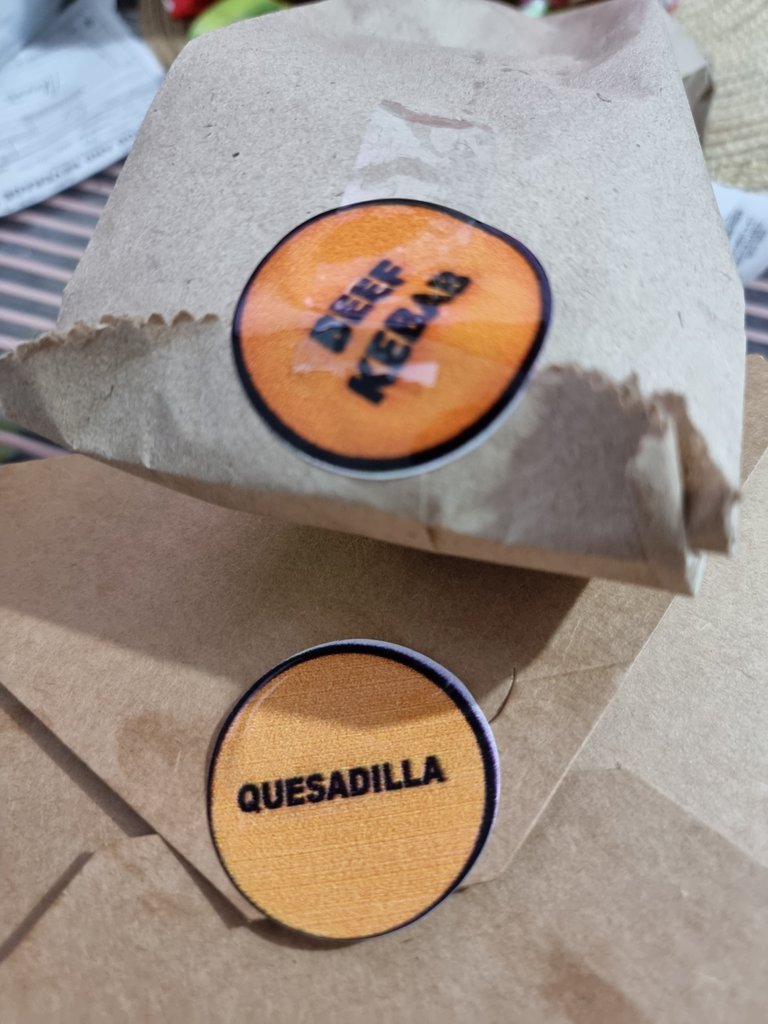 Last Wednesday (November 3) was one of those nights. I was craving for a kebab but I found that my favorite restaurant for kebabs was closed. It was a good time to explore something new so I ordered from Kebab Express - Bacalso via GrabFood.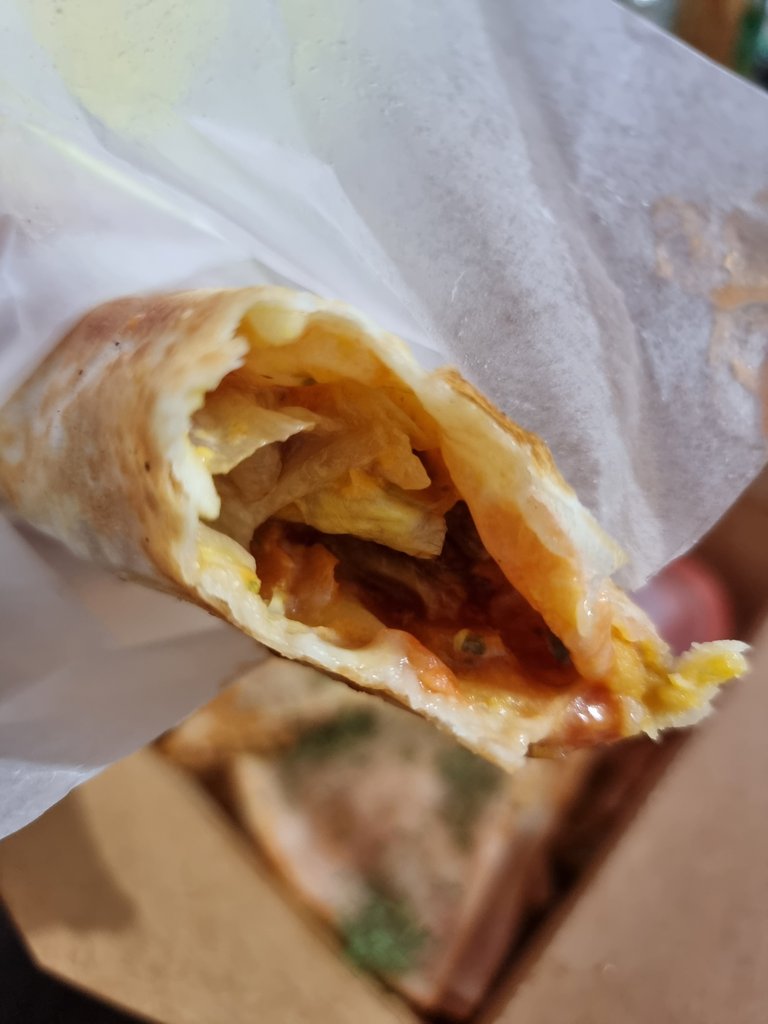 I ordered a Beef Kebab Roll for 115 pesos (approximately US$2.30).
The Beef Kebab Roll was saucy and the meat itself was very close to the flavorful offering of my favorite kebab restaurant. Overall it was pretty decent. However, my complaint was that the roll wasn't securely wrapped--hence there was a tendency for the sauce to drip. I don't know about you but that's my biggest concern when eating anything wrapped! Good thing I was at home so I could eat messy. Still, for its price, it is worth trying.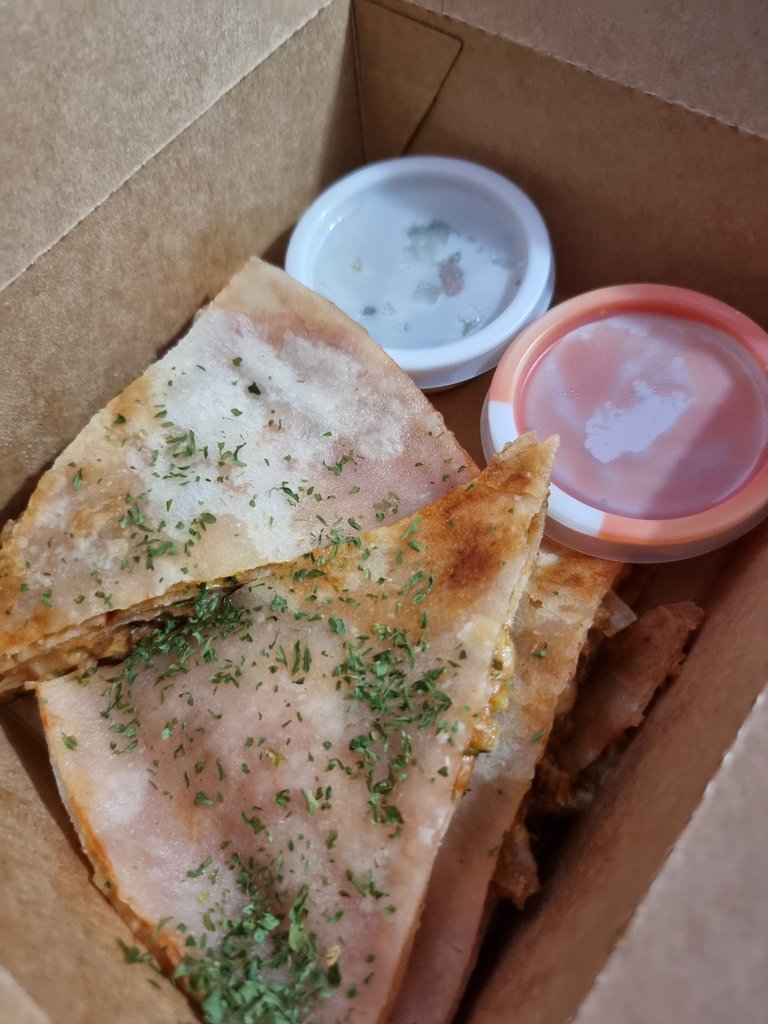 I added a Quesadilla to my order which retailed for 195 pesos (US$3.90)
One of my concerns when ordering for the first time from a restaurant is its serving size. Since I didn't know whether the kebab would be enough for me, I added a quesadilla to my order.
BROOKIES
Okay. Before I elaborate on this one, let me tell warn you that I blame Brookies for getting fatter. Haha I discovered this lovely Cebu-based seller last year via Instagram and I immediately fell in love. I'm also a bad influence to my husband for getting him onboard the Brookies fan train.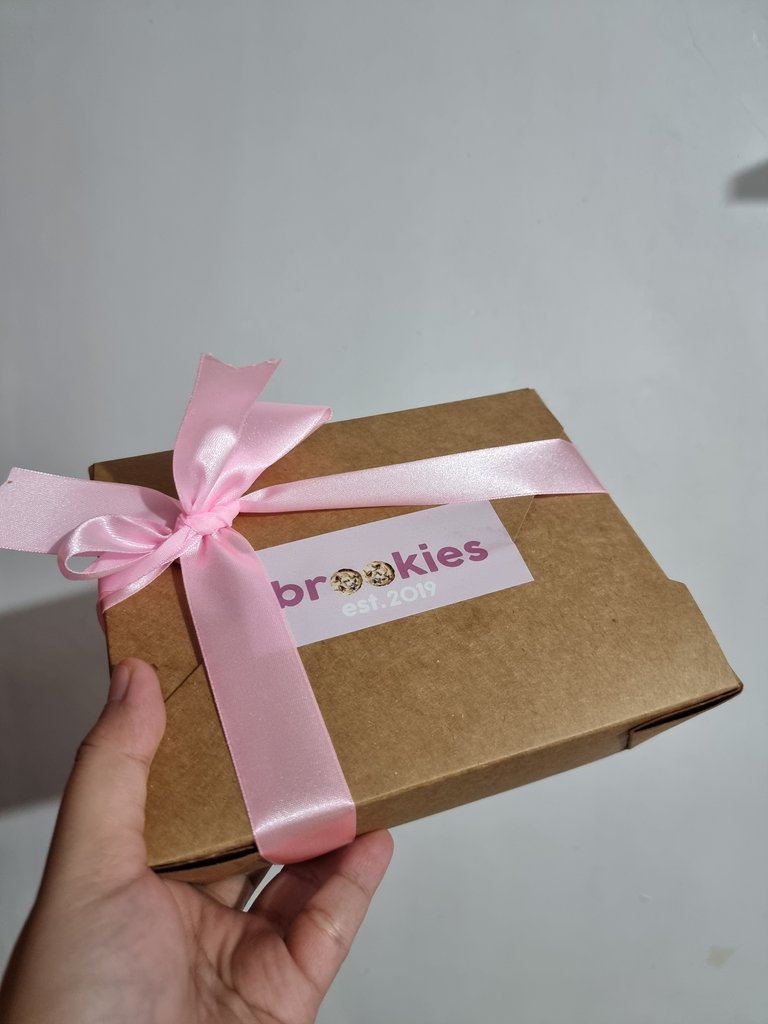 They sell all kinds of dreamy treats. They are famous for their cookies but they also sell cinnamon rolls, pizookie (pizza cookie), and now some savory sandwiches (among others).
In an effort to reduce sugar intake, it's been so long since we ordered from Brookies. However, recently they introduced a limited-time product so I thought we should try that and order again. Check out the photos below for our orders!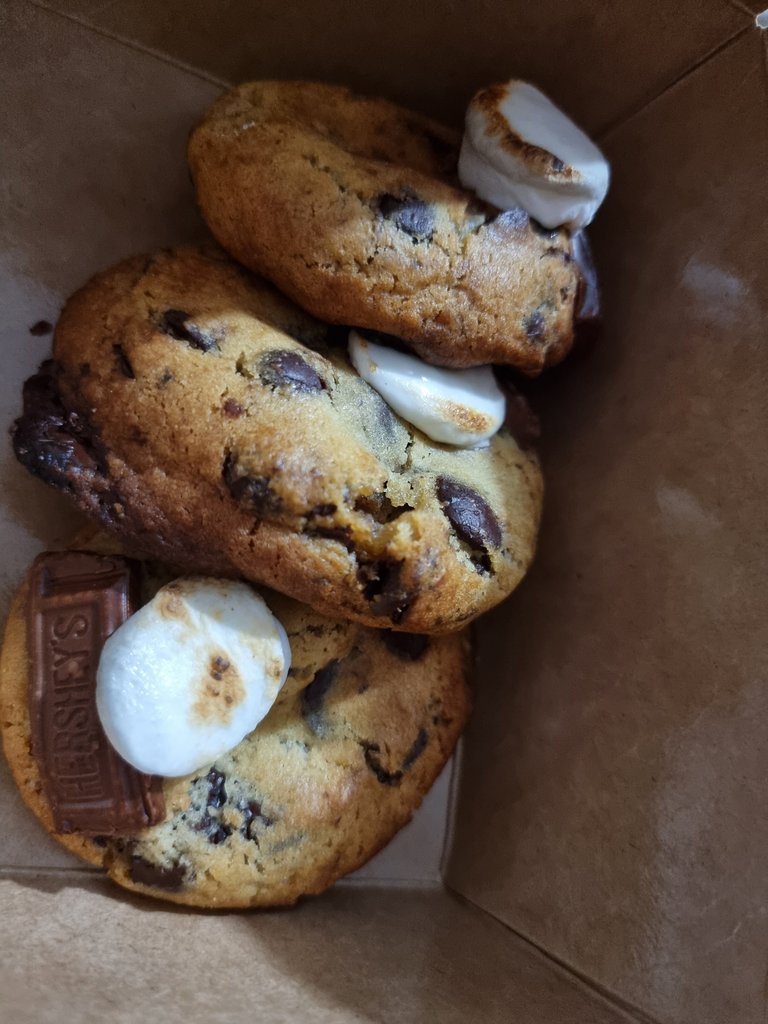 They have a lot of cookie flavors but we haven't tried the S'mores variant yet, so we got that one in a box of 3.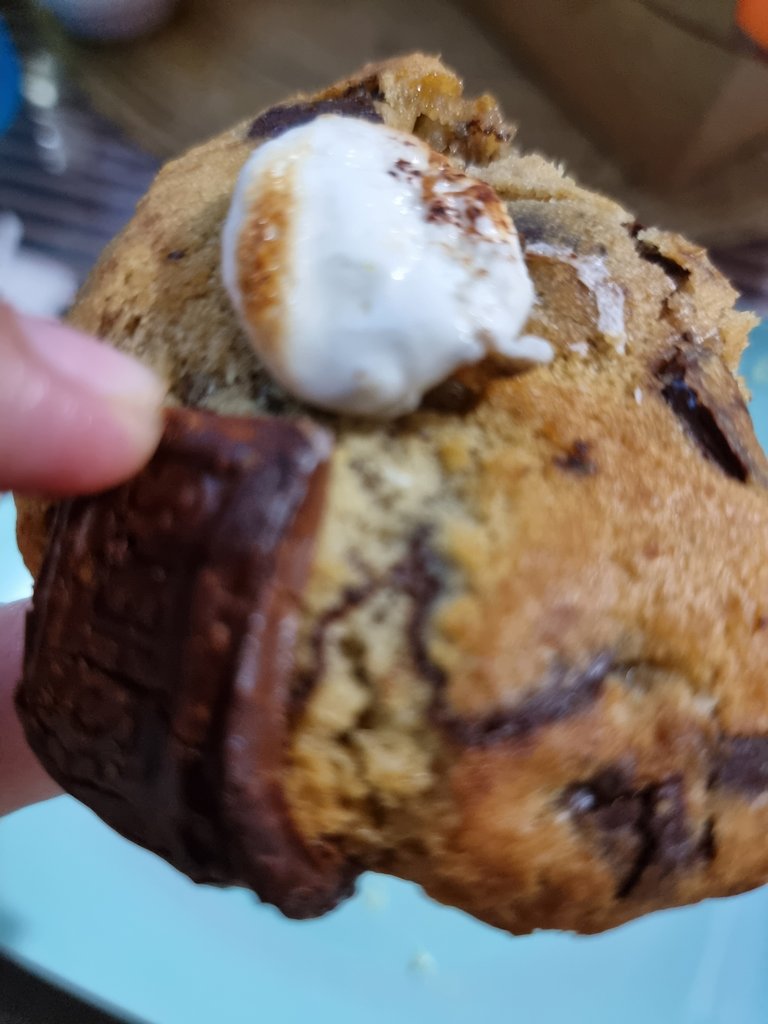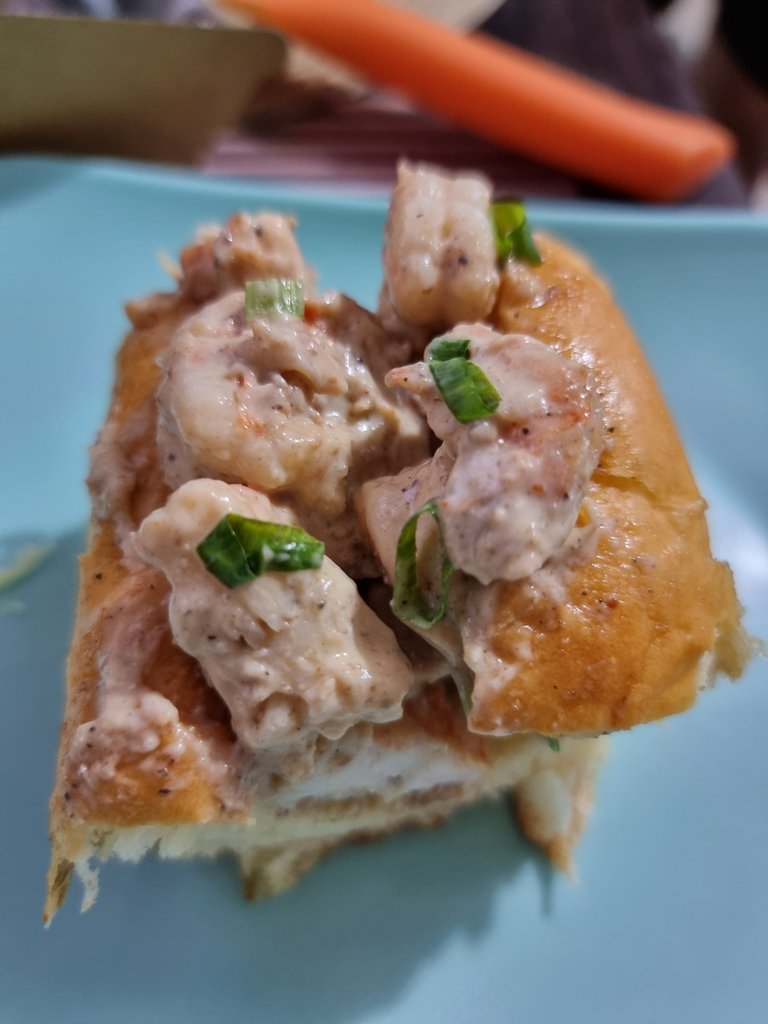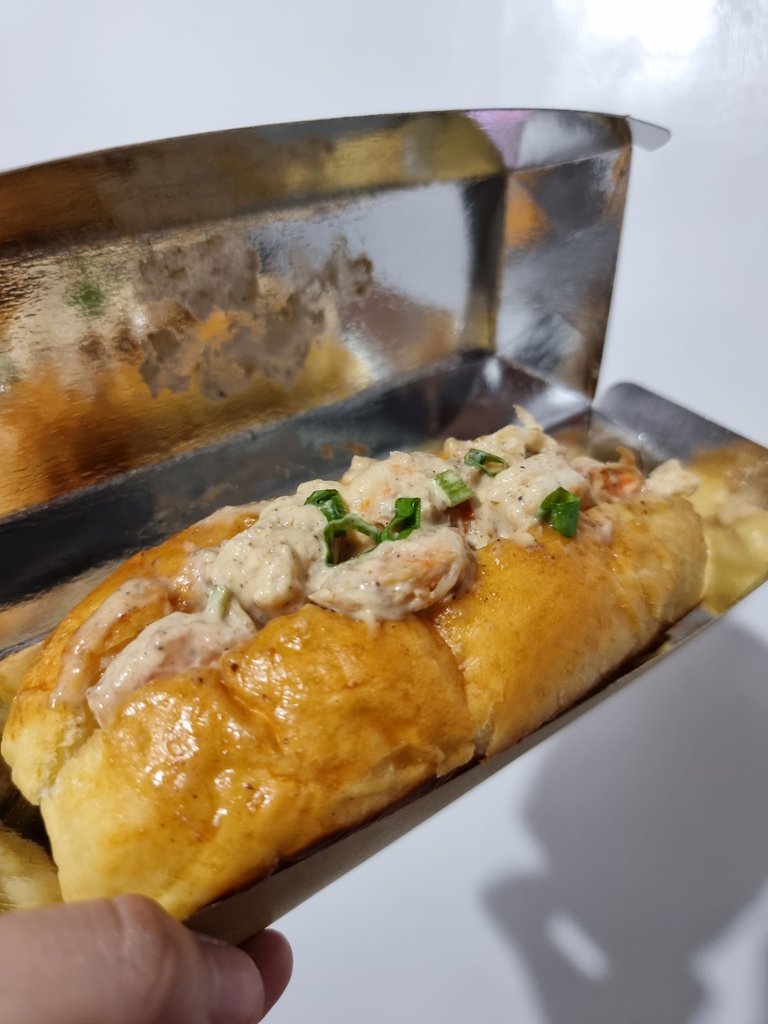 I've been craving the Brioche Shrimp Roll since it launched and it did not disappoint! If you love shrimp like me, this is a must-try!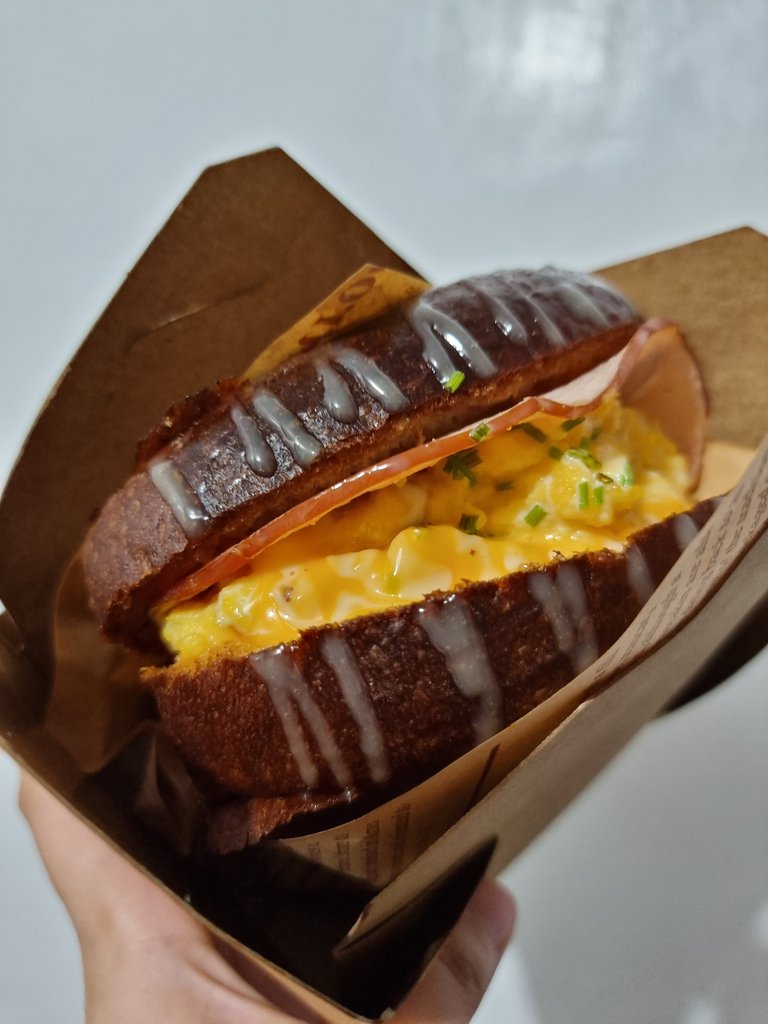 Finally, the product that prompted me to order again from Brookies: the Egg Drop Sandwich. I learned that the egg drop sandwich is a popular food craze in Korea and this is Brookies' take on the recipe. It was certainly fluffy and the serving was pretty big, it can be shared by 2 people.
The only downside with Brookies is that they are still not in foodpanda or Grab Food but you can PM them in their socials to place an order and have your food delivered to you.
Check them out here: Brookies on Instagram
SAMGYEOPSAL AT MANI MOGO, SOUTHSCAPE
My office friends and I were craving for isaw at the first Friday of the month (November 5) so we decided to have dinner together at the isawan near our office. However, at the last minute, my friend Celine suggested that we go for a samgyeopsal dinner instead and we agreed!
My yeobo @thejoeprocess joined us for dinner at Mani Mogo in Southscape. It is located in Lawaan, Talisay, Cebu (right across Petron and Starmall). It's been quite some time since we had samgyeopsal so we indulged. It was our first time trying that samgyeopsal place and we loved our experience there.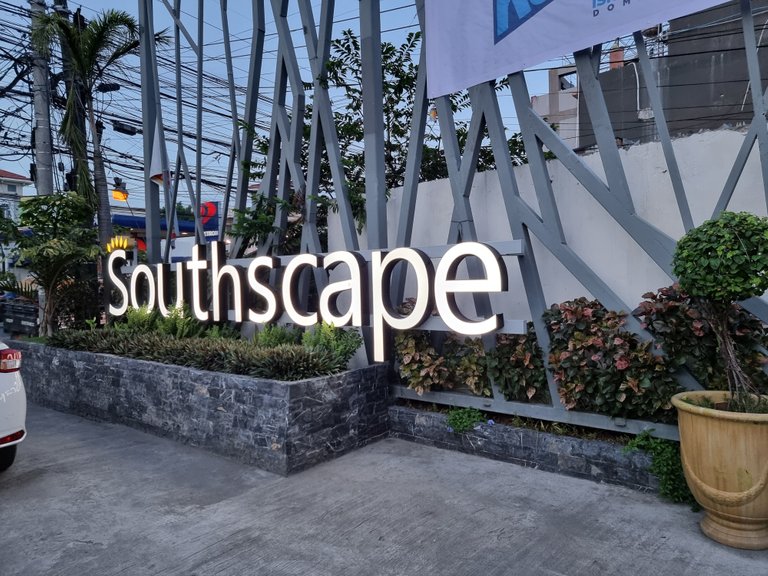 Since we were the first ones to arrive, @thejoeprocess and I were able to take photos of the facade before going to the restaurant.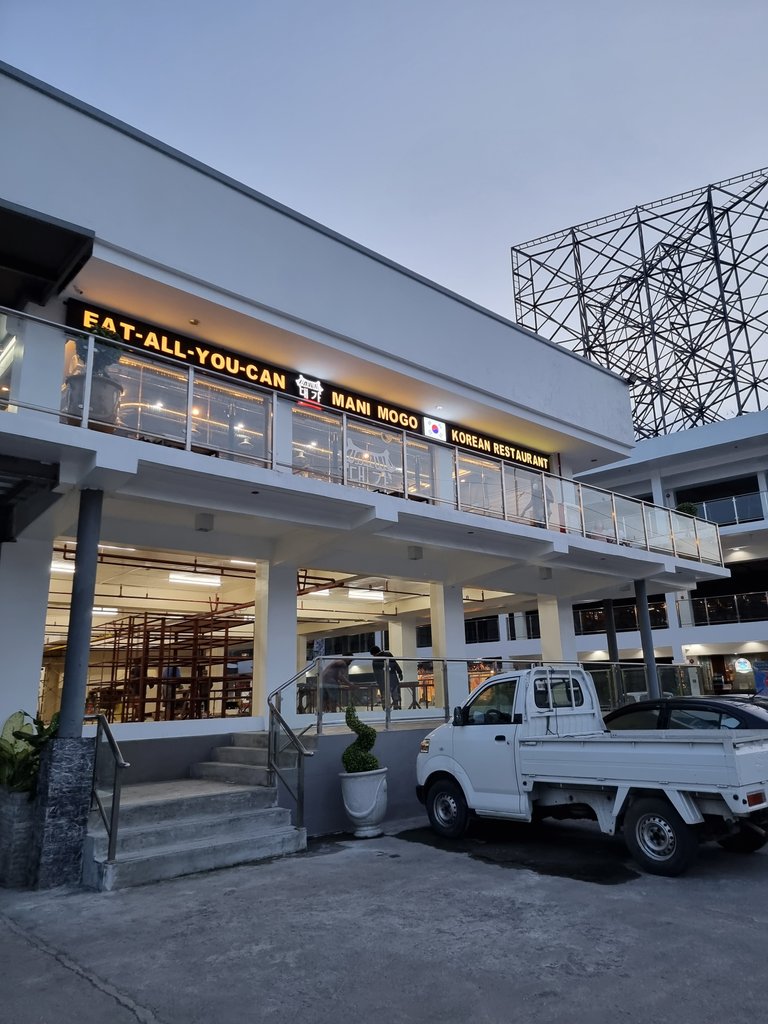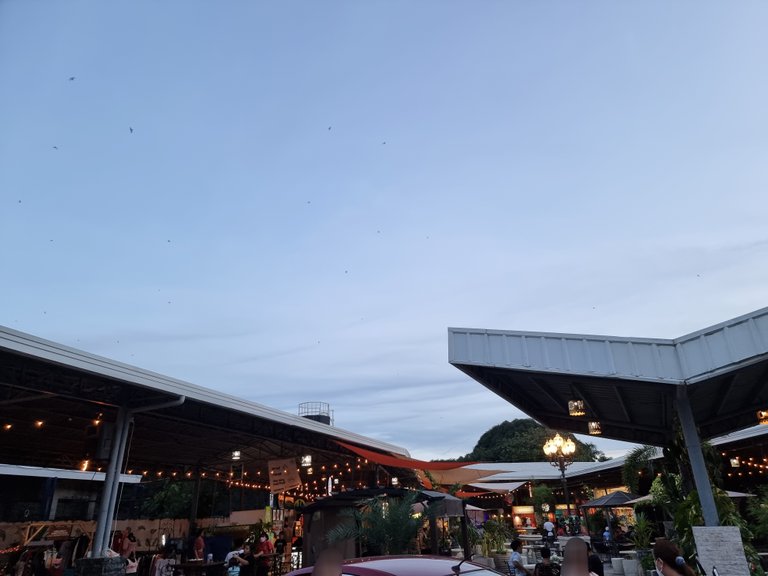 Just like most samgyeopsal, their offering was unlimited pork for 399 pesos (approximately US$7.99). The pork was served but all the sides including rice and drinks were set up inside a common area.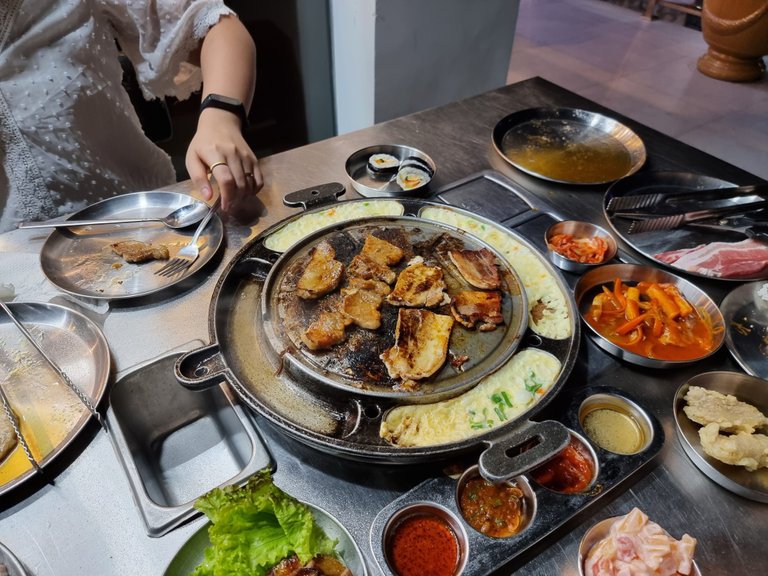 First round pa lang ni mao nang medyo demure. Haha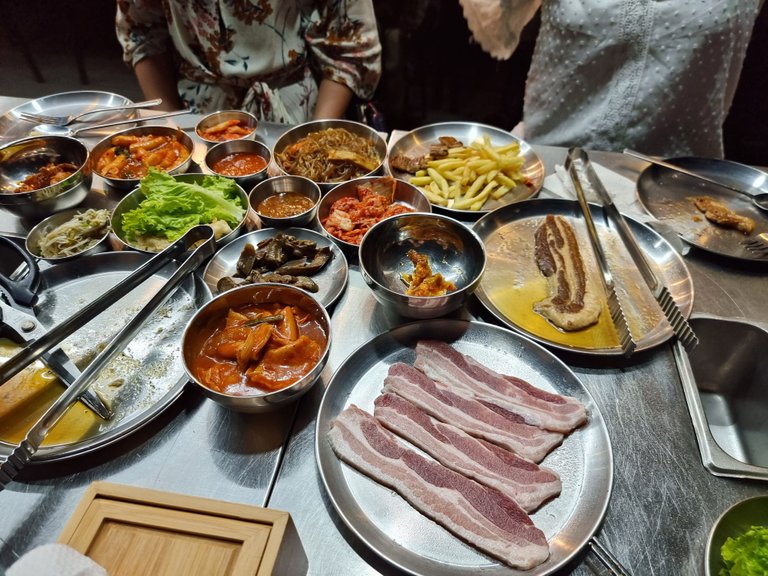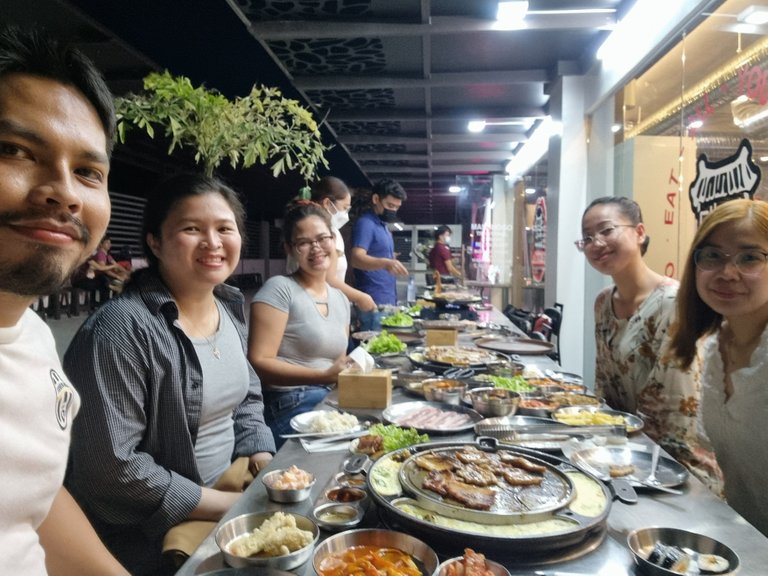 My yeobo and I with our friends Celine, Gila and Kara J. Our other colleagues are in the background.
CHIKA-AN AT AYALA CENTER CEBU (via food delivery)
These days, Saturday is usually the common day off between yeobo and I. So last November 6, we ordered from Chika-an at Ayala since I was craving for seafood. I love love love seafood (if it isn't obvious yet haha) but it was our first time to try the seafood offerings from Chika-an.
We were pleasantly surprised that their version of the Buttered Garlic Shrimps and Baked Scallops were very flavorful. It surely is unique from other restaurants we've tried. We are adding them to our list of faves.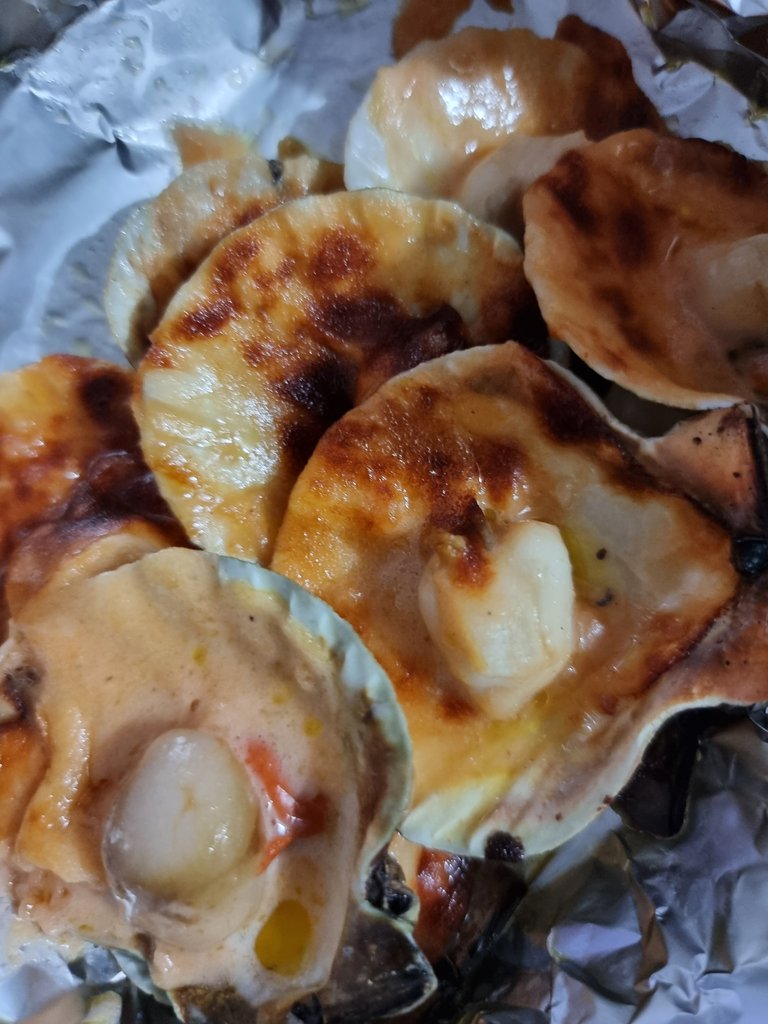 Chika-an's Baked Scallops are perfect! I say this because they have the perfect sauce that does not diminish the real seafood taste of the scallops. There is a tendency for other scallops I've tried to be too cheesy or buttery that you can no longer taste the seafood aspect itself. But not this one! It's so flavorful and still lamang-dagat at the same time.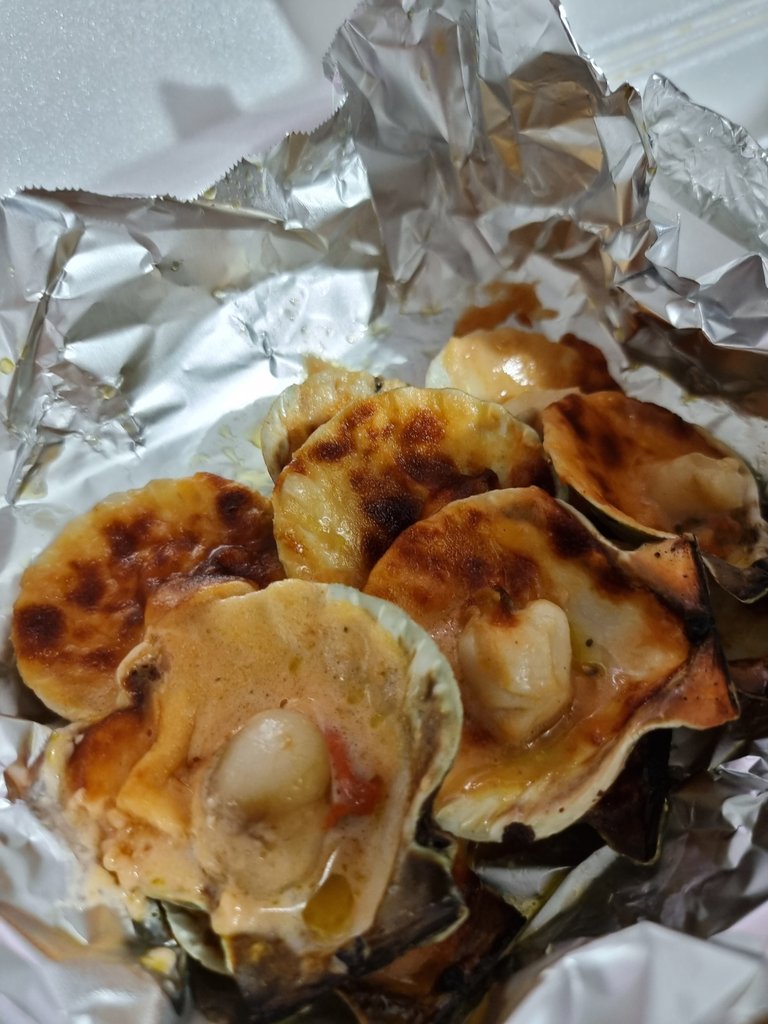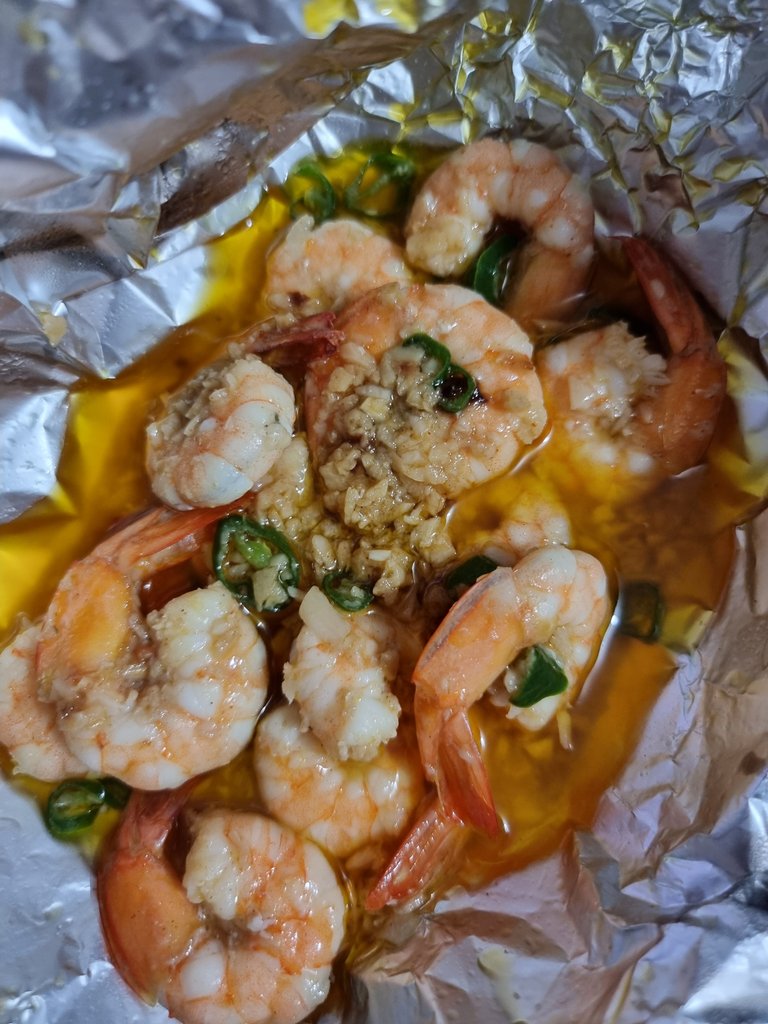 Their Buttered Garlic Shrimp also has a little spicy kick in it and we appreciated that since we love anything spicy. Yummy!
LAMAW KING
Last Monday (November 8), @thejoeprocess and I gave in to our cravings and went to Lamaw King in Sapangdaku, Gauadalupe for dinner. We were so frustrated over the weekend because the restaurant was not available for delivery in foodpanda so we went to their main store instead to dine in.
Lamaw is a meal where the rice is sprinkled with crushed chicharon (pork rinds) with hard-boiled egg slices and siomai with kalamansi. The meal can also be customized with additional sides.
In our case, here are our orders: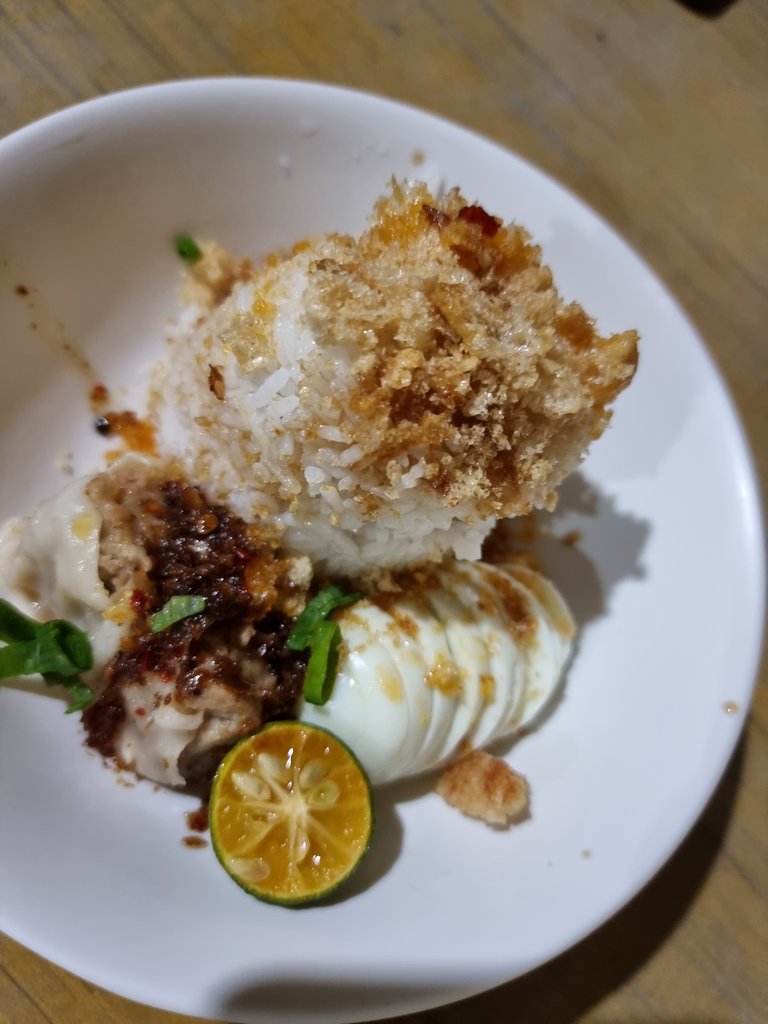 YA BASIC. This is the regular lamaw meal. We ordered one to share between the both of us but I ended up eating it alone since the hubby yeobo was already full with his own meal. (And I wonder why I keep getting fatter. Haha #sigh)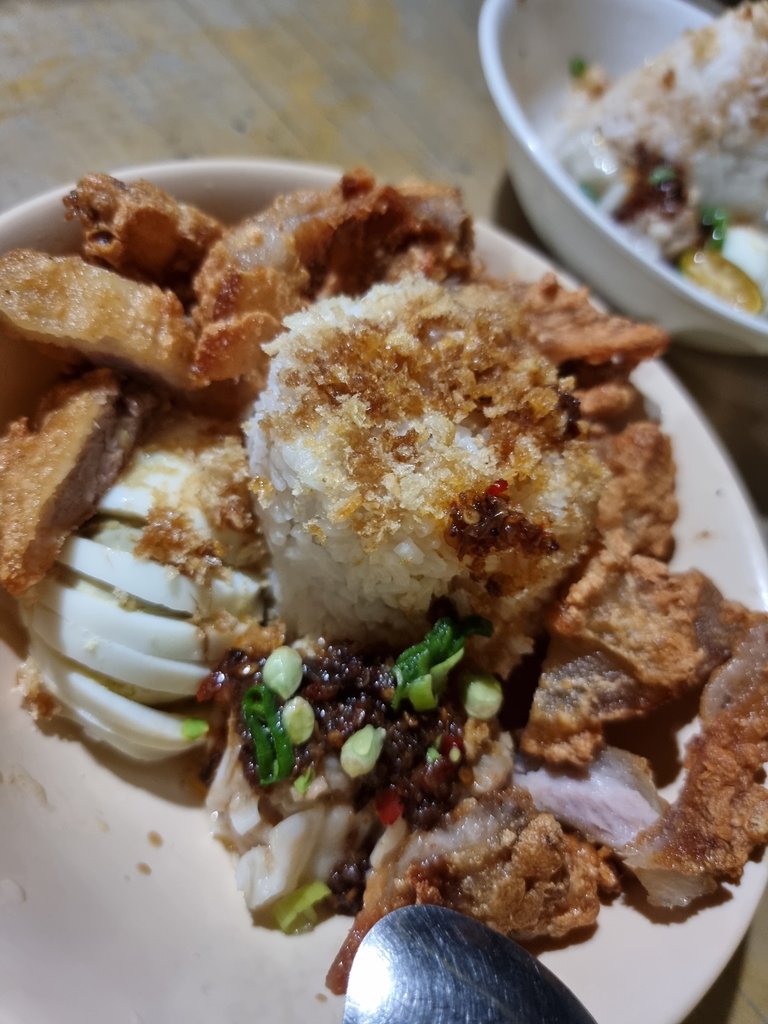 HEART ATTACK. This meal was my order and it is named Heart Attack (scary?) because aside from regular lamaw, it contains pork chop and ginabot.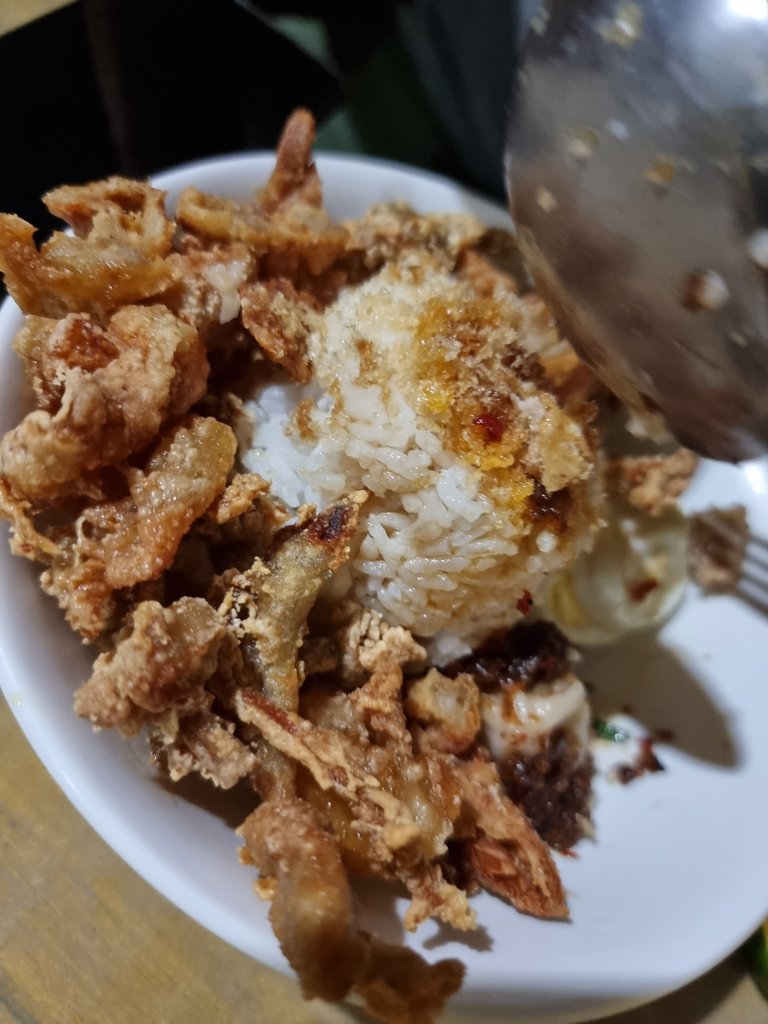 BIRD FLU. This was hubby's order and it is called Bird Flu because in addition to regular lamaw, it contains fried chicken and chicken proven.
The meal names are kinda disturbing, don't you think? Haha but given that this is our nth time eating Lamaw King, I guess it doesn't bother us at all.
RED LIZARD and THE TEACUP (via food delivery)
You still with me? Okay, okay. This is the last one. (for this post haha)
Apparently, our craving streak was not yet done and so Joey and I had burritos for dinner last Tuesday. We are big fans of Red Lizard's burritos. Enough said.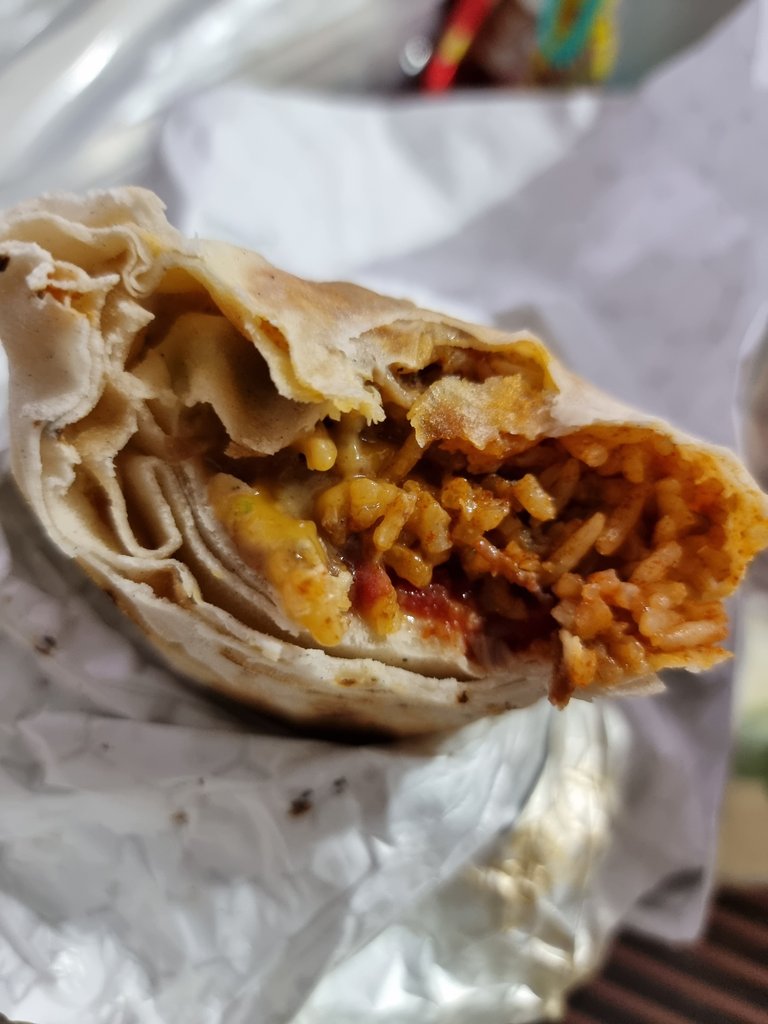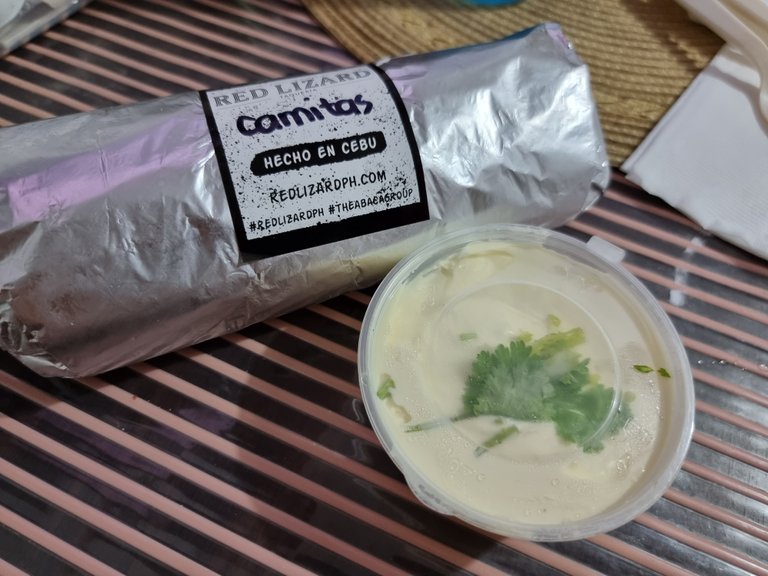 I ordered the Carnitas burrito with extra sour cream.
We also ordered from our favorite milk tea place-- @morenatravels The Teacup to pair with our gigantic burritos. My favorite is the Strawberry Taro with Cheesecake.I don't usually have a sweet tooth but for some reason, I love this so much! Also, you may think this is weird, but I don't like pearls in my milk tea or any drinks.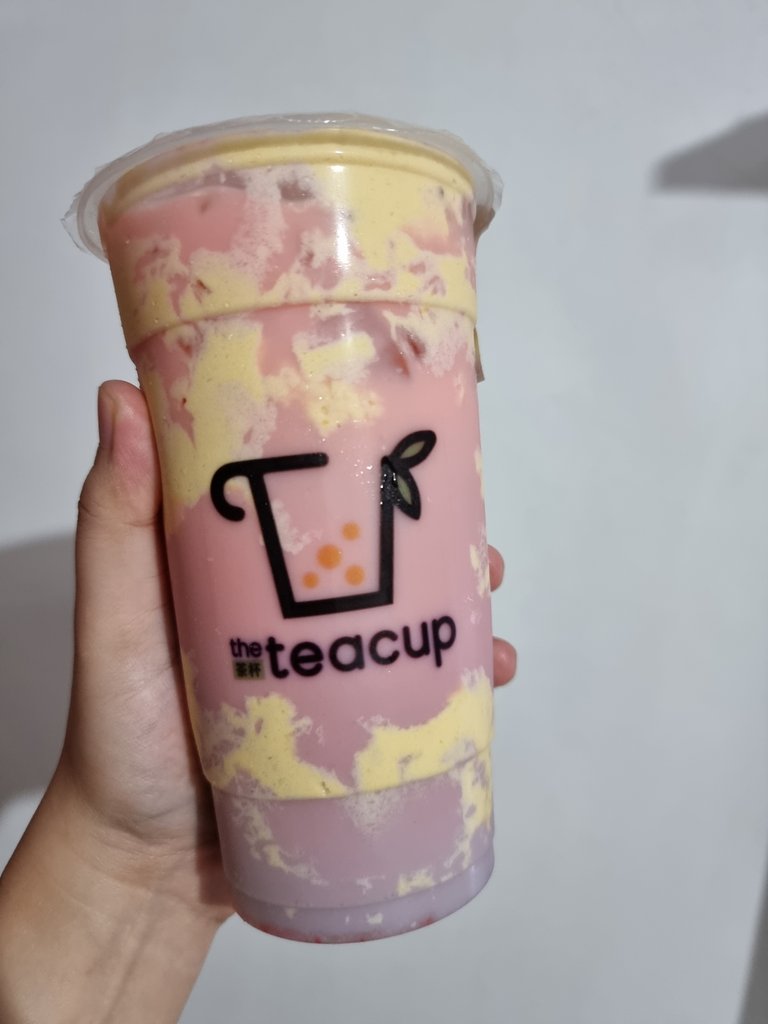 Strawberry Taro with Cheesecake and without pearls at 25% sweetness = my perfection
Don't worry, my husband didn't starve during this dinner. I just took photos of my own food since he could no longer wait and ate ahead. (hehe)
So, what do you think? Are there any from the ones I've mentioned that you've also tried? Are there any that you want to try?
Let me know by leaving a comment!
If you're still reading at this point: Wow. Thank you! That means a lot. It makes me feel that I can write interestingly enough that it can capture your attention this long. Or.. you must really love food. Hehe
See you on my next blog!
---
---