Splinterlands Art Contest! // Week 197

This is my participation in the art contest of @splinterlands
DJINN RENOVA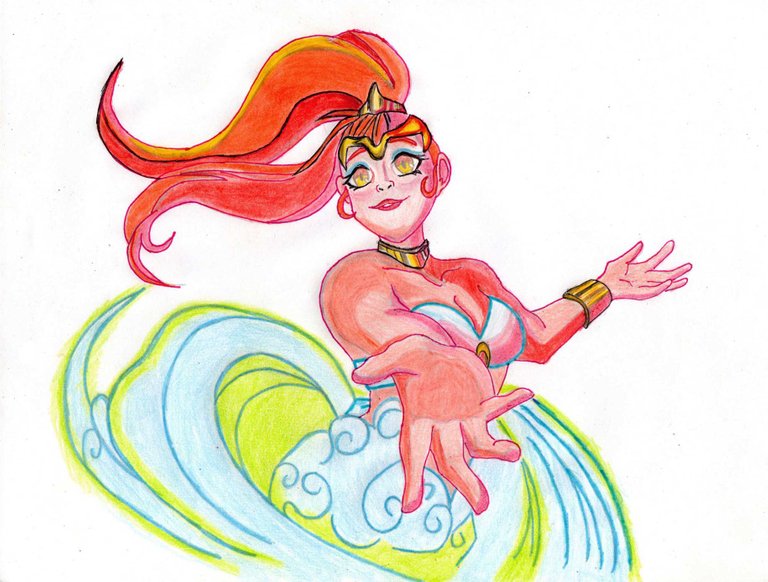 Dawn of the Djinn 2 of 4 - Once the fifth mana gate was unlocked, the Planet knew that Mount Praetorus in the Splinterlands must be protected. The sixth and final mana gate was now all that prevented the dreaded Chaos Legion from conquering the world. The Planet had some tricks up its sleeve and plenty of magic of its own, so it took action. Calling to each of the trapped Belludae souls throughout the world, the Planet extended them an offer of freedom. None of them refused the offer.

The Planet used its delicate but powerful forces to destroy each enchanted vessel that contained the trapped Belludae souls. Then as they were going free, the Planet ensnared each of them into a new type of confinement. They were each trapped by one of the magical elements, unable to change physical forms or leave the territory of their element. With each of the Belludae a deal was struck. They would henceforth be called Djinn, and their service would be complete once the Planet was free of destruction at the hands of the Chaos Legion.
Process:
---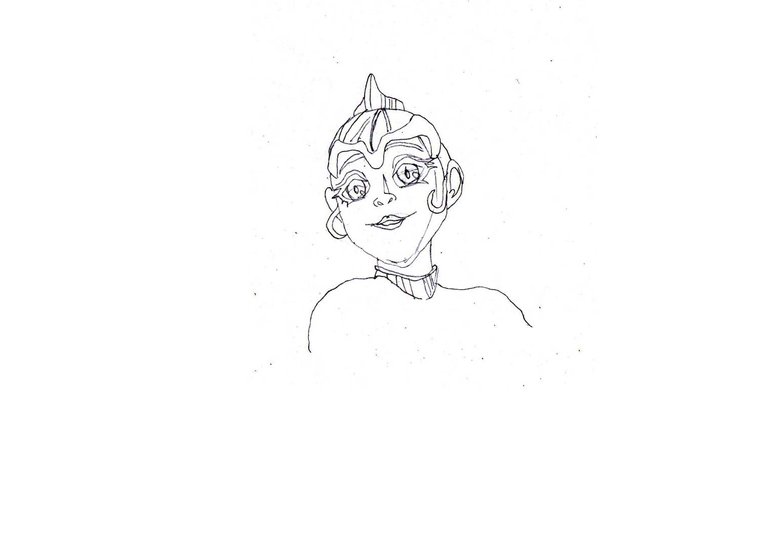 ---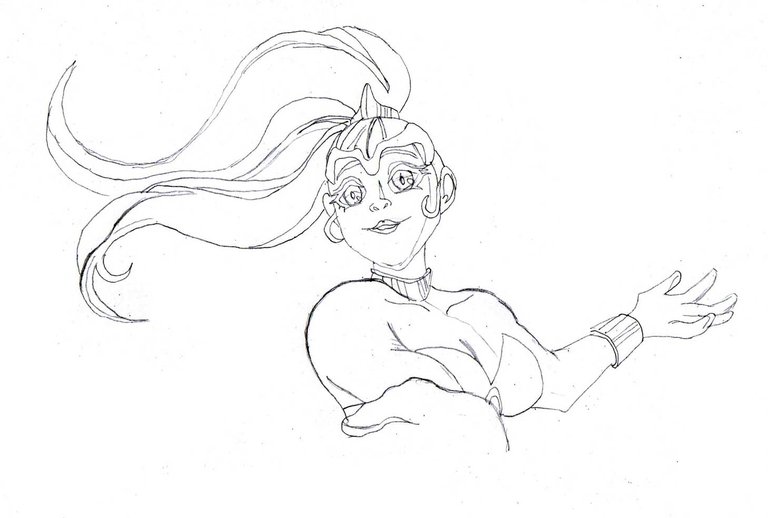 ---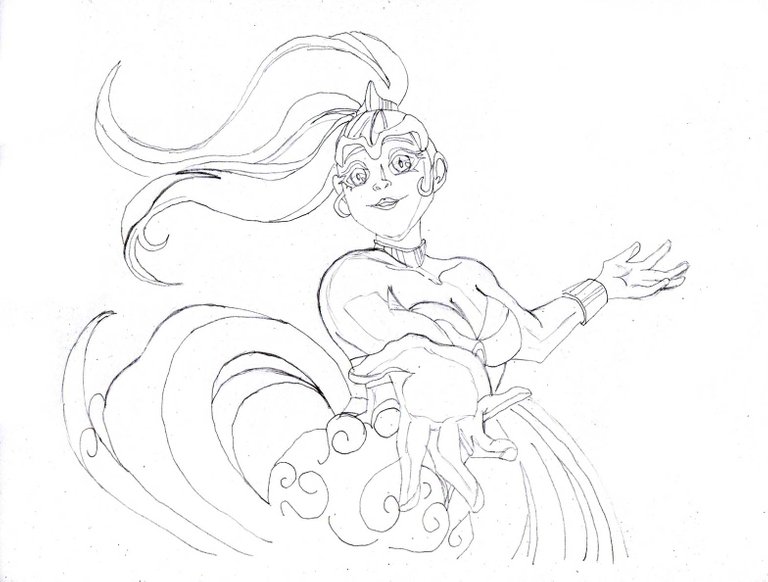 ---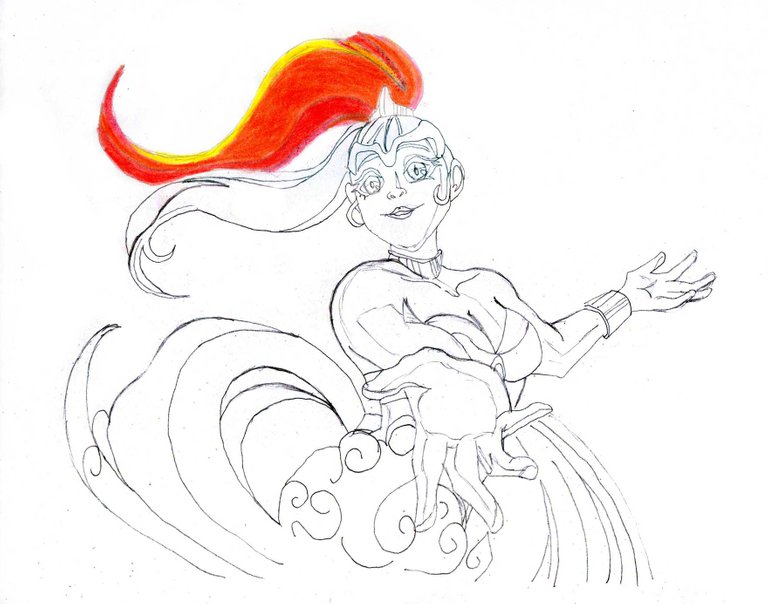 ---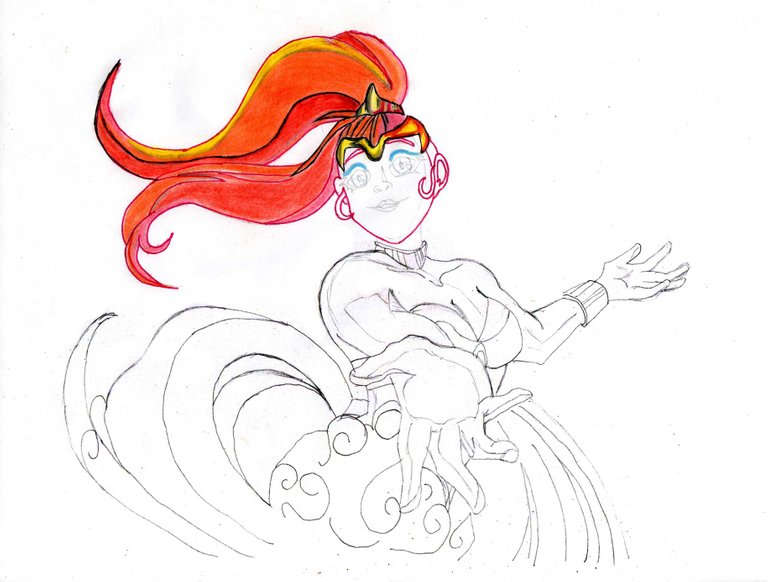 ---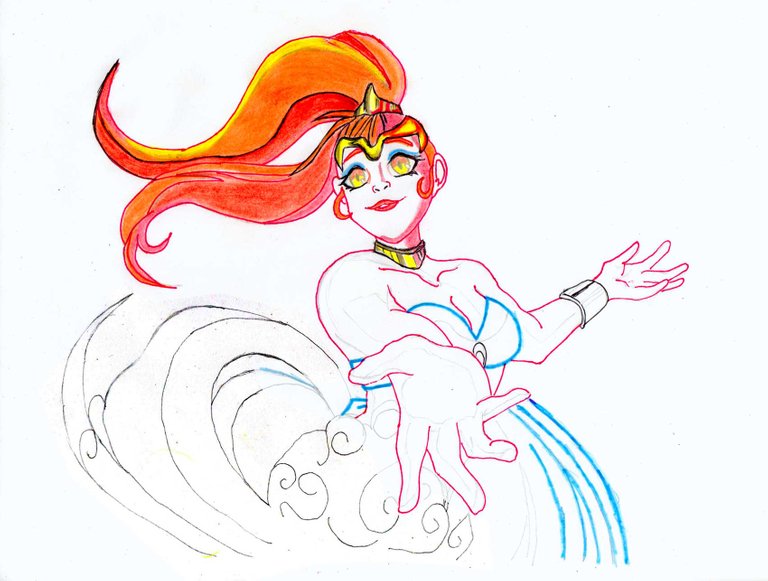 ---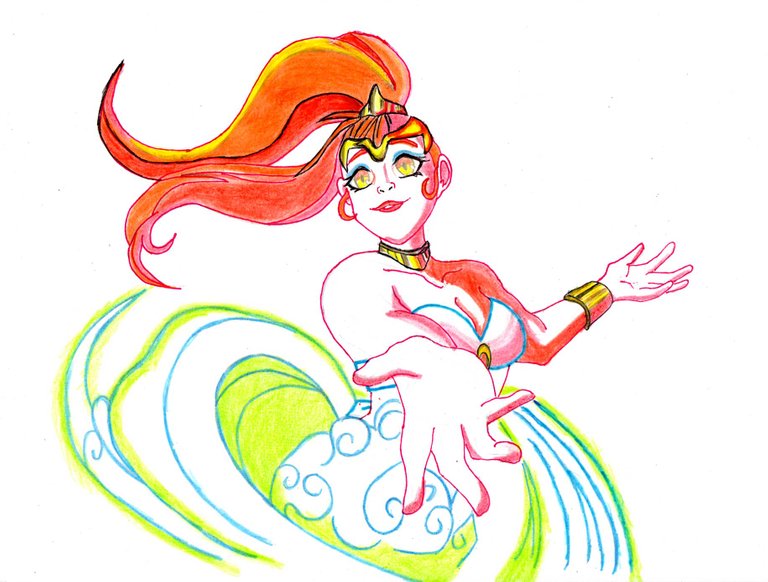 ---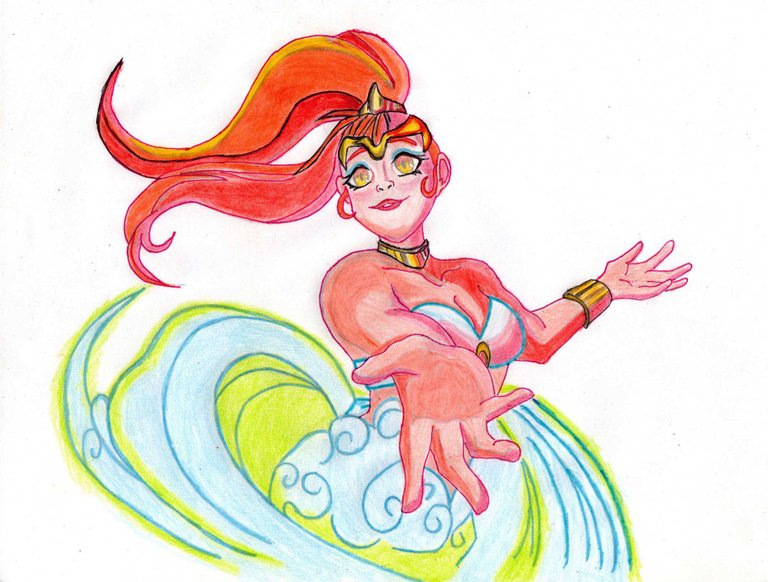 ---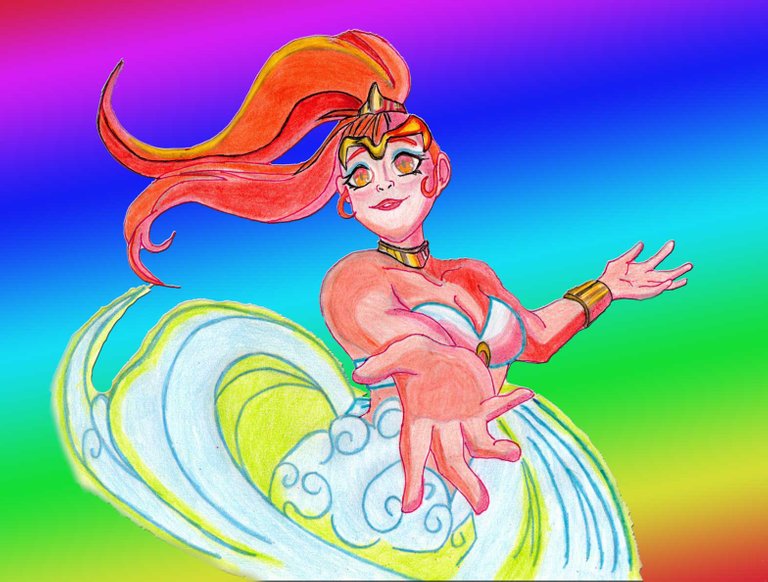 ---
I love to draw and I really like the Splinterlands cards. Even though the original Djinn doesn't have pupils, I decided to make her some to express her warmth.
---
You can participate, visiting:
https://hive.blog/hive-13323/@splinterlands/splinterlands-art-contest-week-197
Thanks for passing by
This contest is sponsored by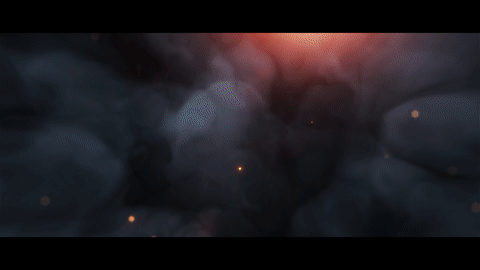 Website | Blog | Discord | Telegram | Shop
---
---