Jinx - Arcane
Jinx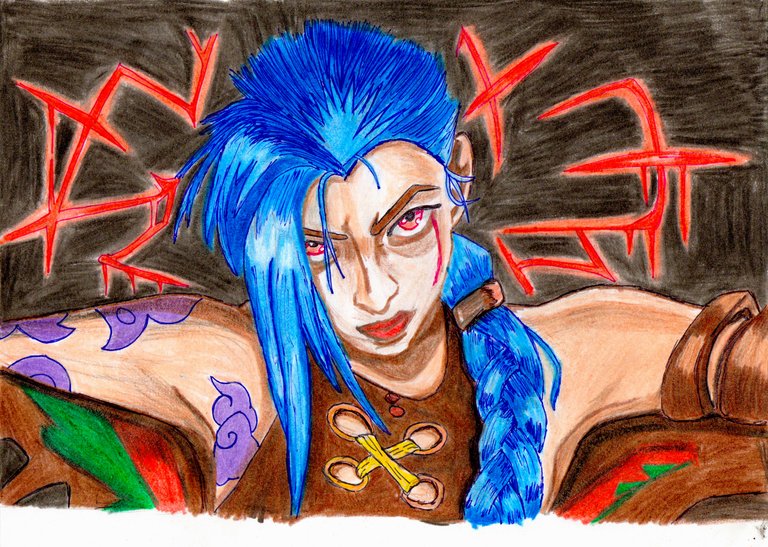 Jinx, born as Powder, is a notorious Zaun Crest icon.png Zaunite criminal and Vi's Vi's younger sister. When she was a little girl, her parents were killed in a failed uprising against Piltover Crest icon.png Piltover, leading Vander Vander, the unspoken leader of the undercity, to adopt both her and Vi Vi as his own daughters. After a series of events forced Jinx and her sister apart in more ways than one, she was fundamentally and irrevocably changed, transforming her into the demented killer she is today.
This time I wanted to make a character that caught my attention even though I have never played the game. I loved the Arcane series that was shown on Netflix. This character named Jinx is a character completely out of this world and really her name boasts her luck or what happens around her.
She suffers from multiple personalities, one moment she can be a gentle person, even a child, and then suddenly she becomes this ruthless being, capable of ending the world if necessary, regardless of the consequences.
I loved playing with the shadows and giving that character of seriousness to the drawing, using shading techniques and color combination (something I had never tried before) I have given a realistic effect to my opinion quite presentable.
I really enjoyed giving realism to this character, I really love drawing, which I enjoy more and more.
You can see how I gave life to the character little by little from the beginning through the following process.
Process:
---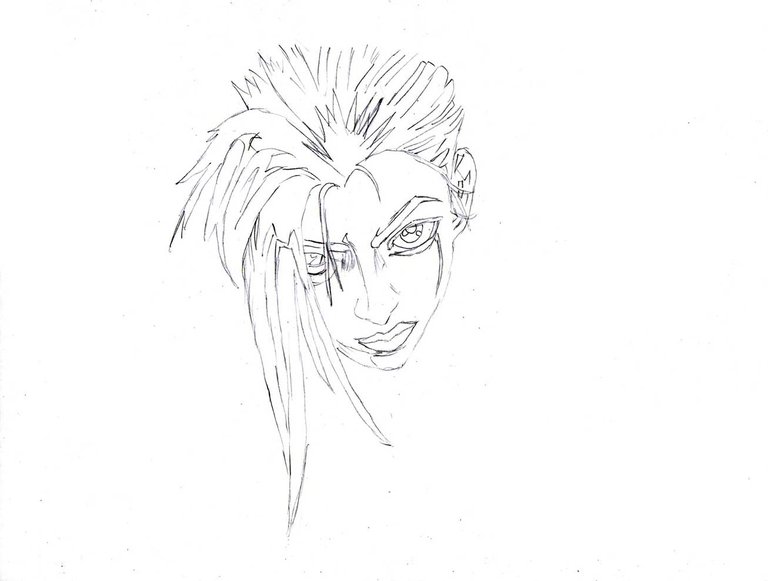 ---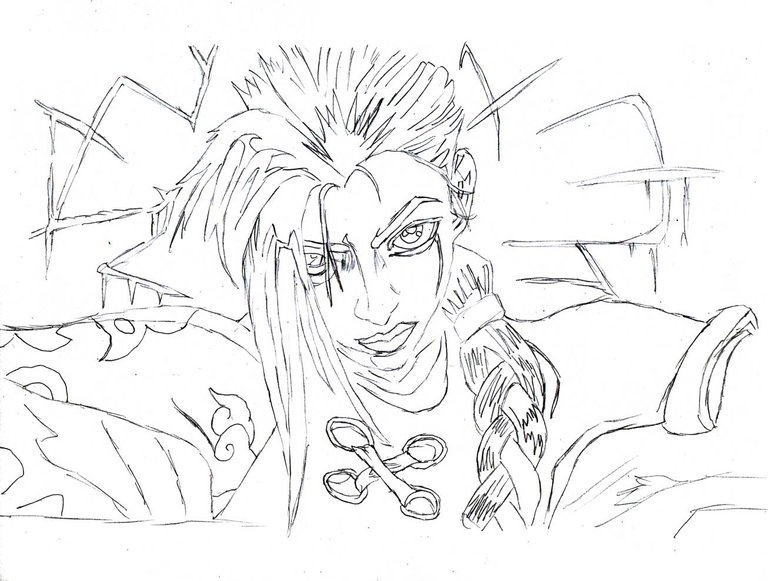 ---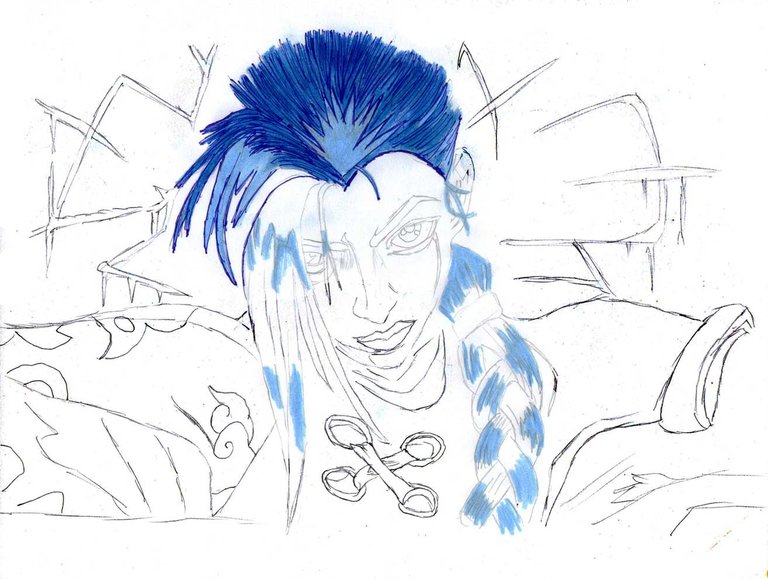 ---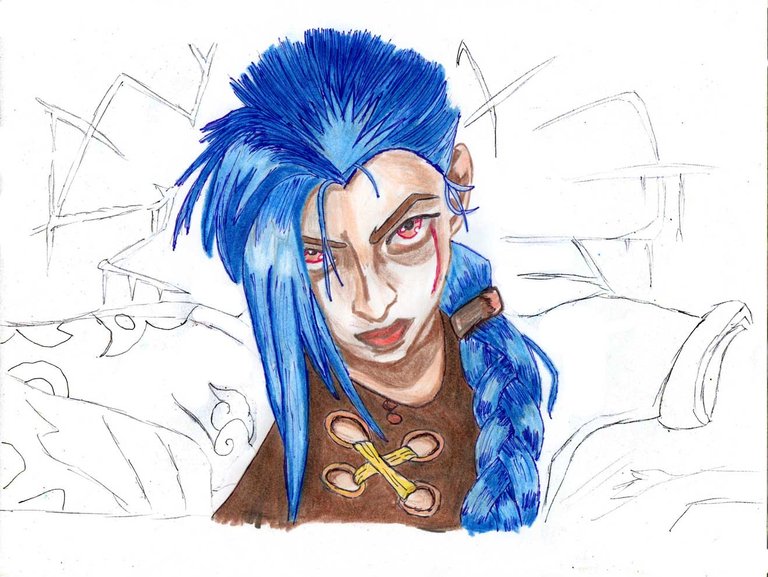 ---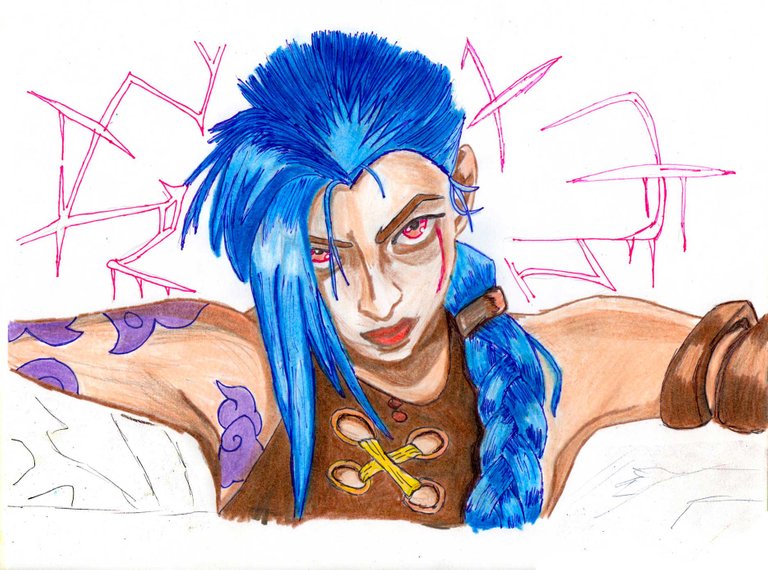 ---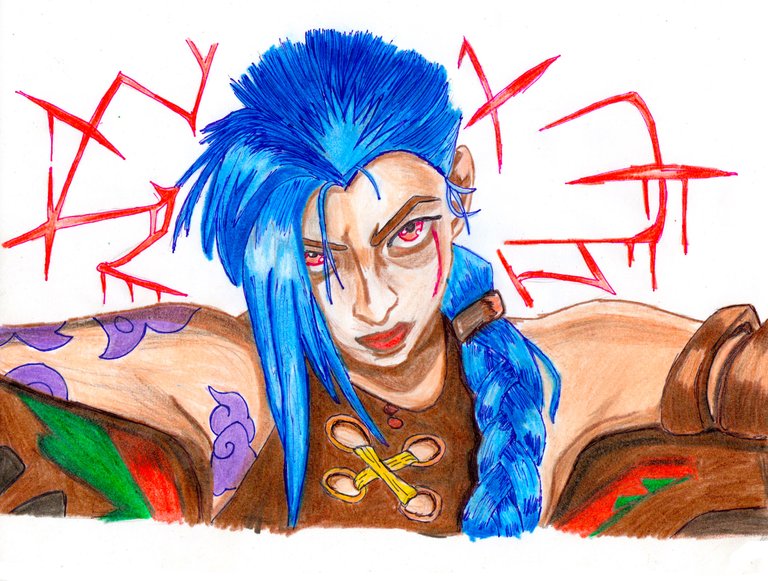 ---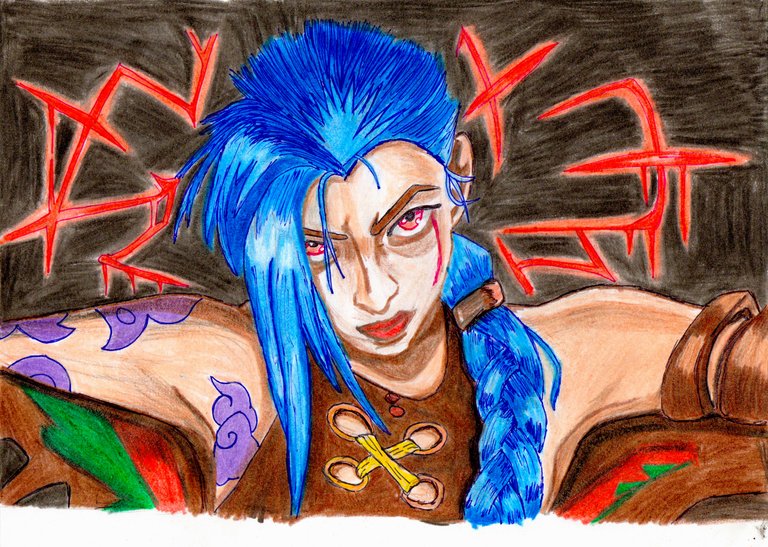 Thanks for passing by
---
---