Dota2 - Crystal Maiden
Crystal Maiden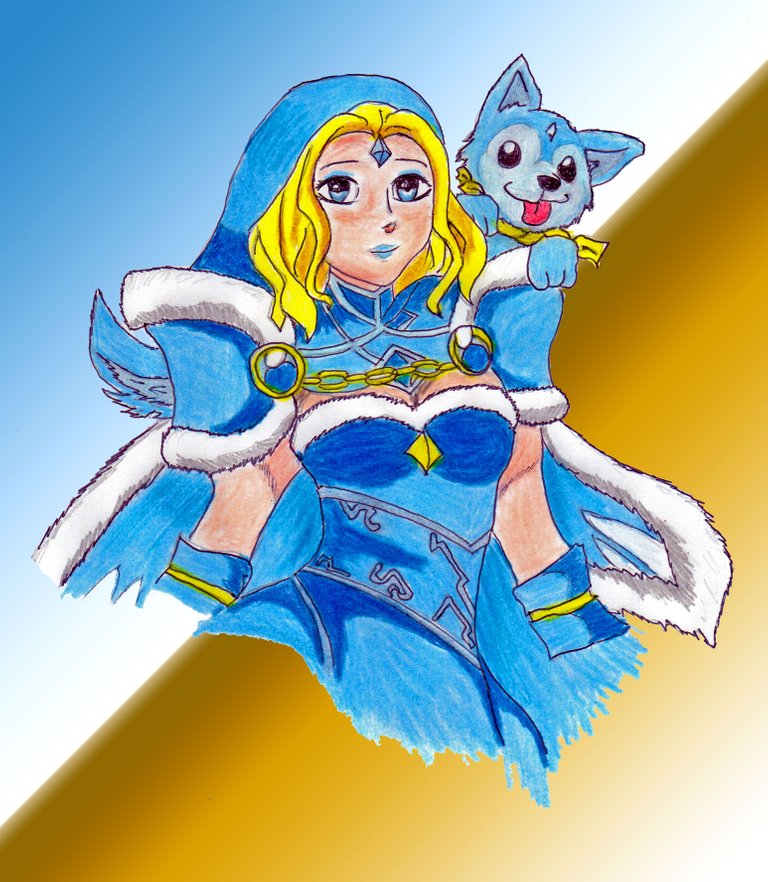 UNLEASHES A HURRICANE THAT CAUSES A GREAT DEAL OF DAMAGE TO HER ENEMIES.

Able to keep her allies with enough mana while slowing enemies to ensure a kill, Crystal Maiden is a very useful choice on any team. In addition, if given the chance, she can unleash her impressive ultimate ability to devastate her foes.

Born in a warm kingdom and raised alongside her impulsive older sister Lina, Rylai, the Crystal Maiden, soon realized that her innate elemental affinity for ice compromised those around her. Springs and rivers would freeze over when she stopped to rest nearby; crops would be ravaged by intense frosts and orchard fruits would turn into hard chunks of ice that would spoil. When her parents, with a great sense of despair, sent Lina to the equator, Rylai was banished to the cold northern kingdom of Icewrack, where she was taken in by an Ice Wizard who had built a hermitage on the Blue Heart Glacier. After a long time of study, the mage saw her ready to continue her solo practice and let her take his place, descending into the glacier to hibernate for a millennium. Her mastery of the Freezing Arts paid off during that period and now her skills are unmatched.
I have never played this kind of game, it looks interesting, I don't deny it; however, this character caught my attention, especially this version.
She looks so cool with her pet 😸😅👍
Process:
---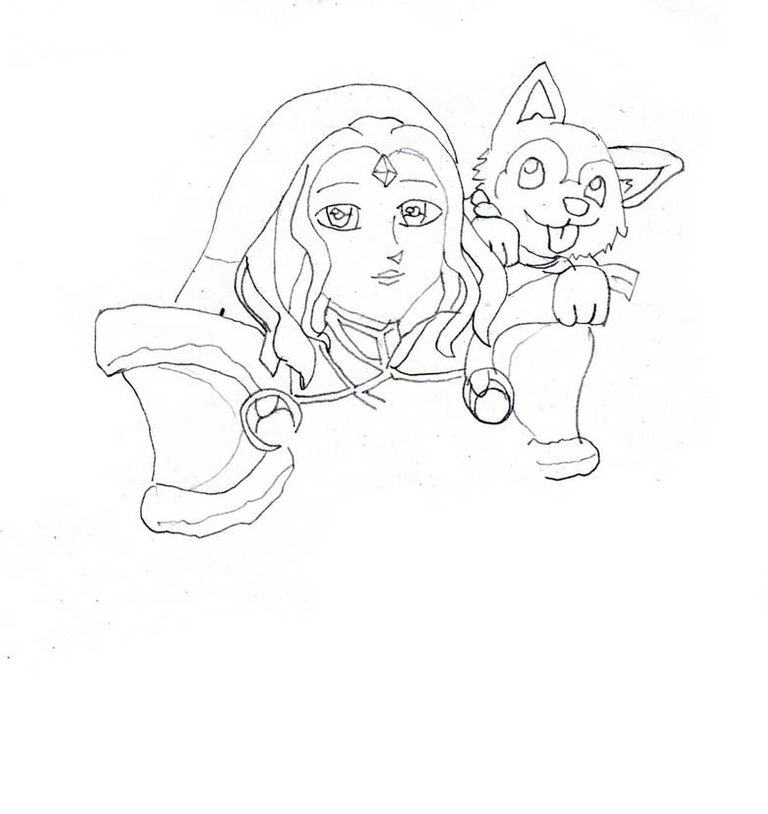 ---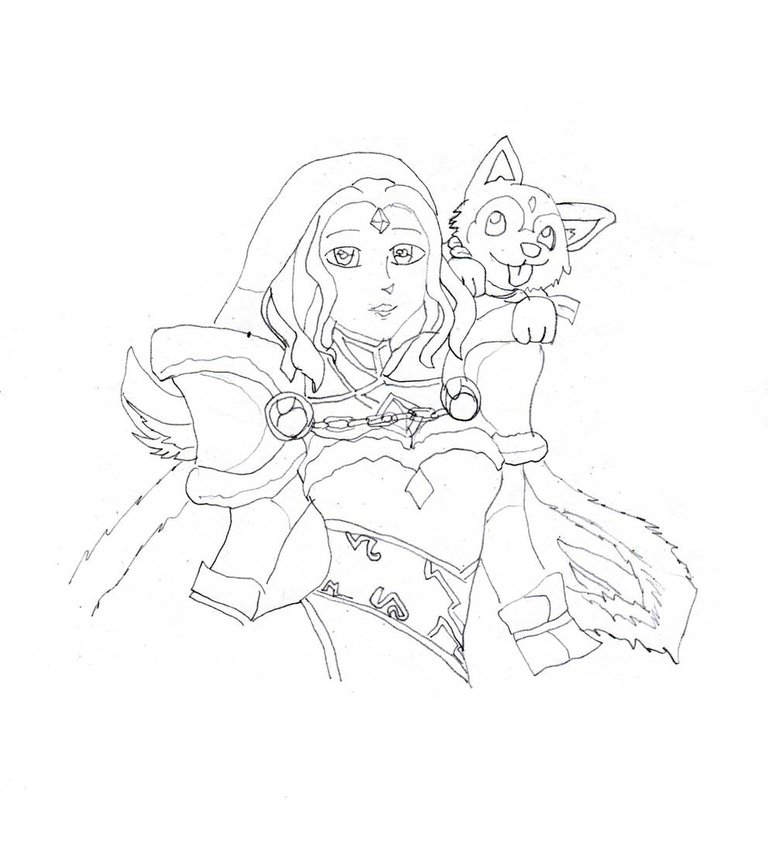 ---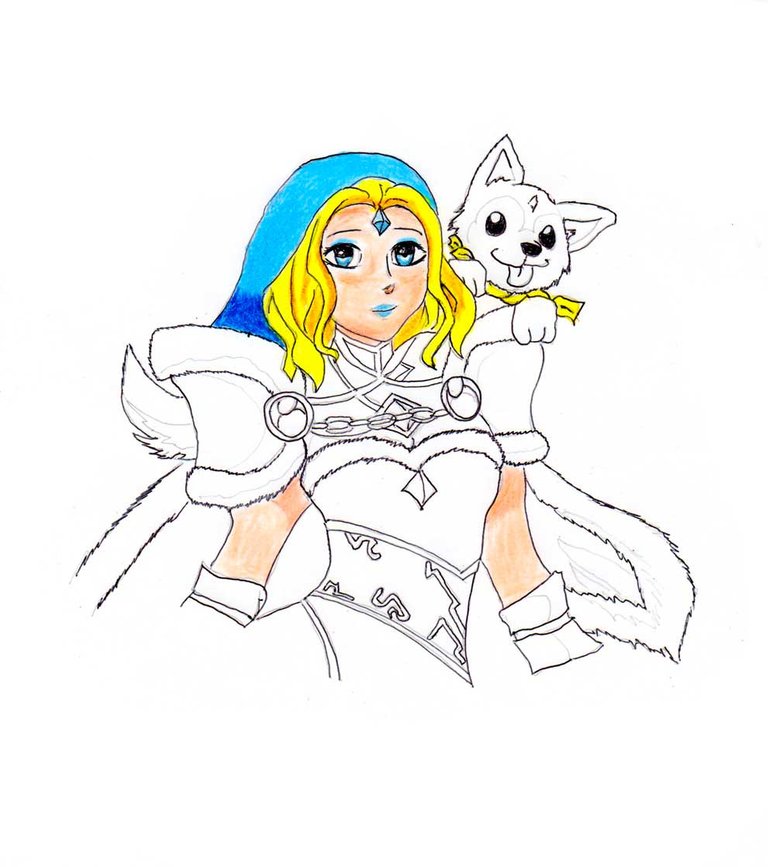 ---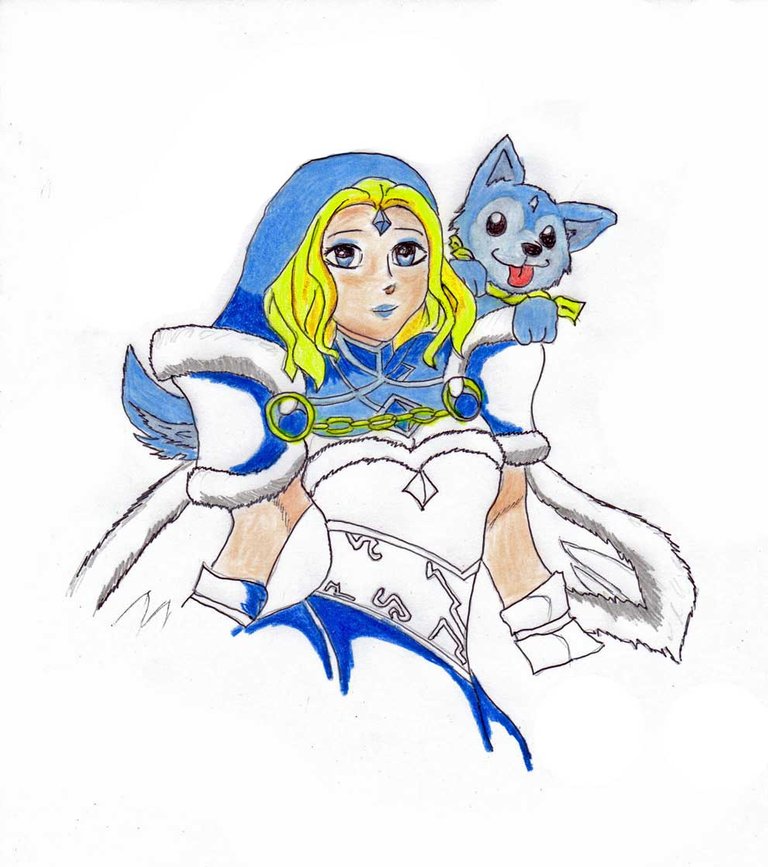 ---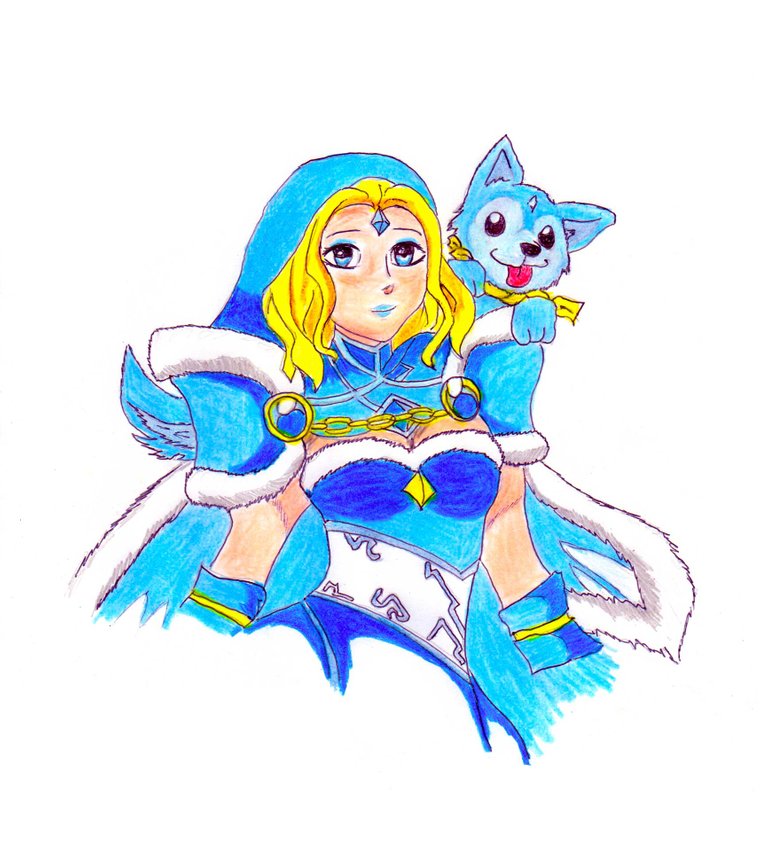 ---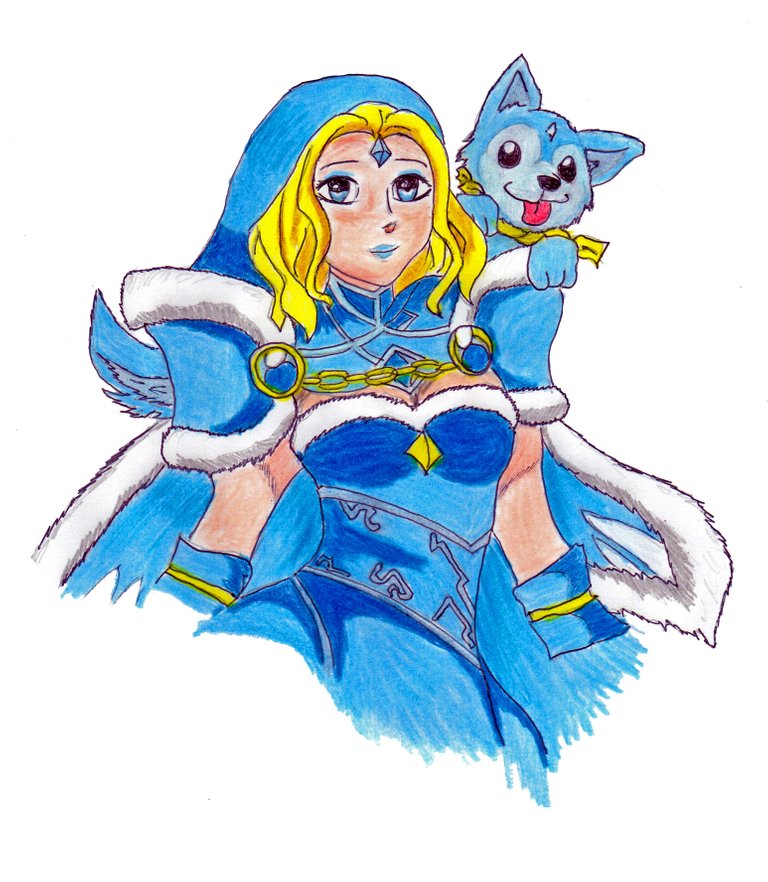 ---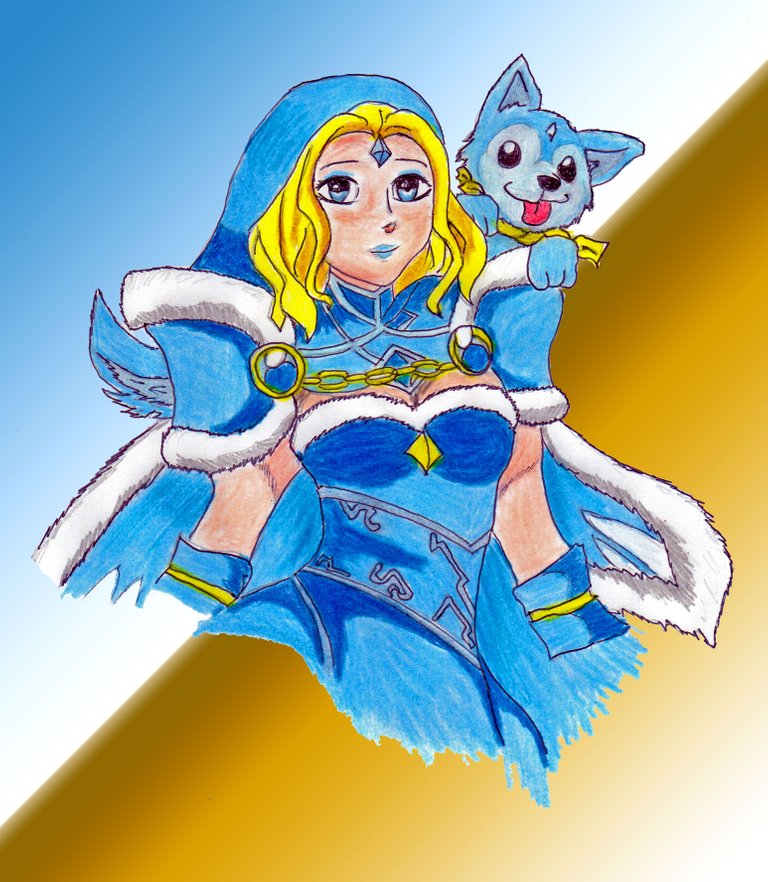 ---
Thanks for passing by
---
---