Barcelona is on Fire 🔥 Part 2
Hello amazing Hive Family and Photography Lovers!
Here I go again with the second part of my "Barcelona is on Fire 🔥" collection!
In the following link you can find the first part of this story:
---

---
Fire in the streets! 🔥
After the show at Plaça del Sol, we moved to a small street not too far, in front of a shop hosting the juggling work shops, where they actually had a permit for spinning fire that night.
It started raining lightly, but the rain was not bothering us and the performances of my jugglers friends were outstanding!
And I am so happy of the shots I could take, I think they are even better than the ones I took at Plaça del Sol.
Enjoy the photos!
For a better viewing experience I recommend to watch them as a slide show on the PEAKD front-end on your computer.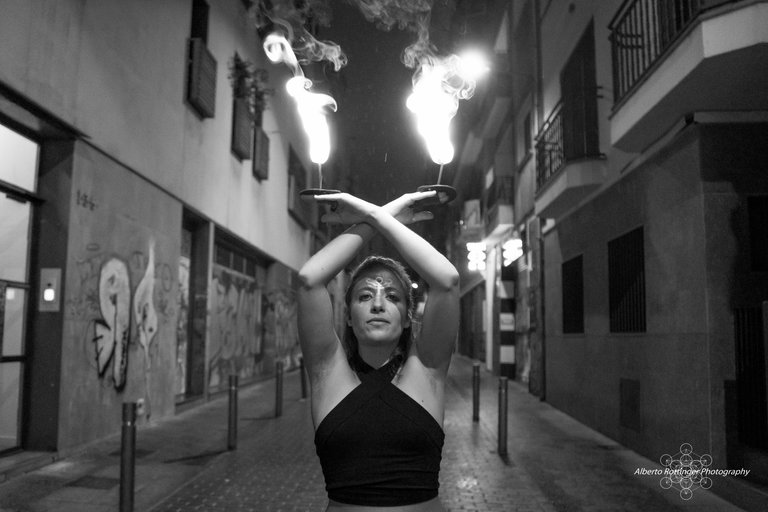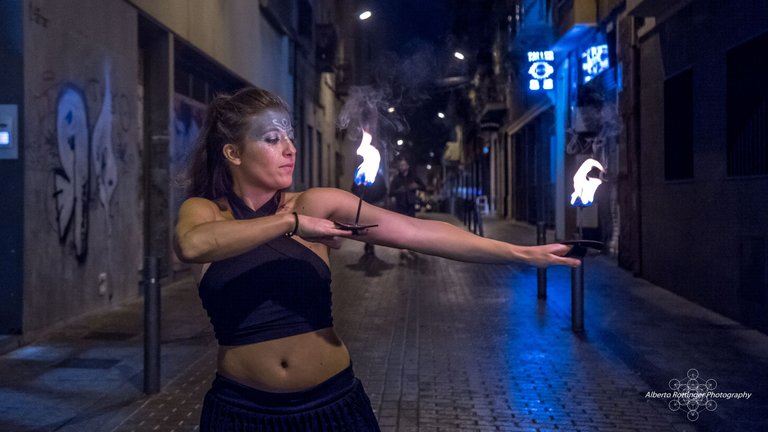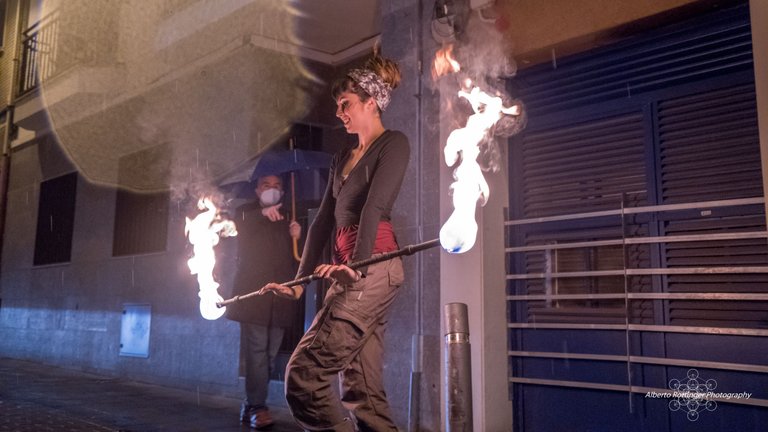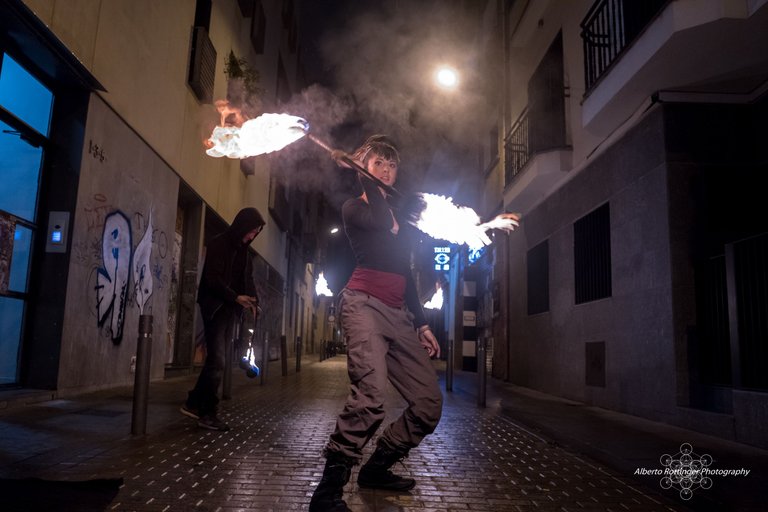 ---
The following series of shots with Aleks are amazing!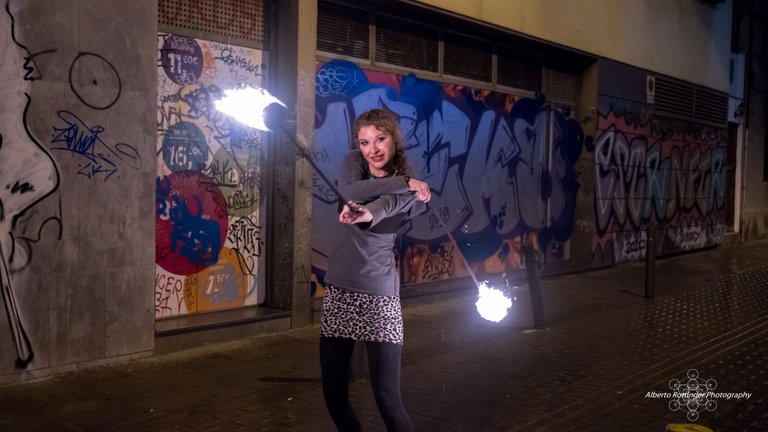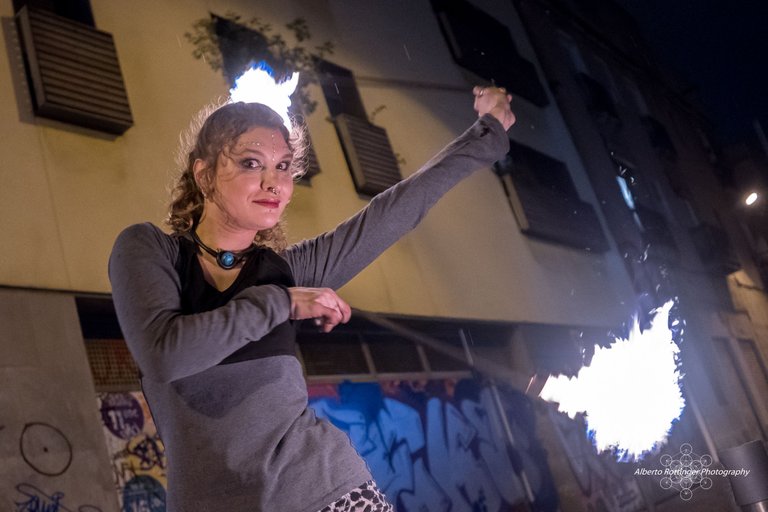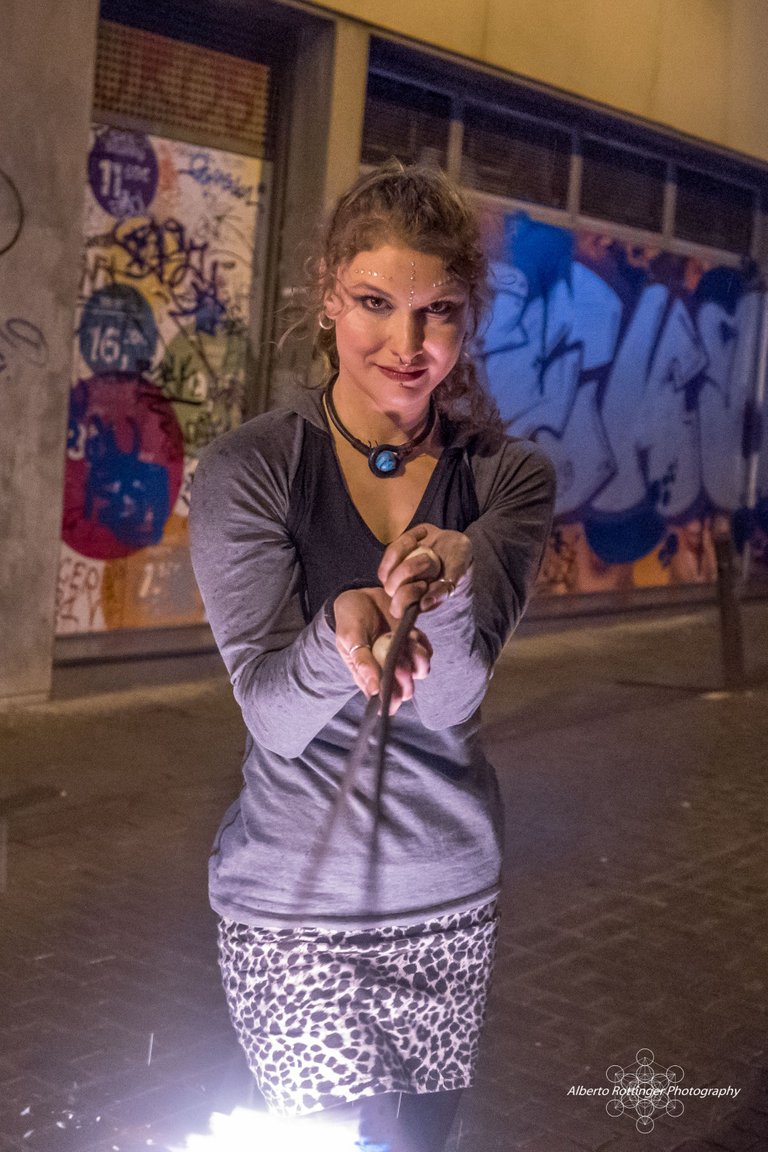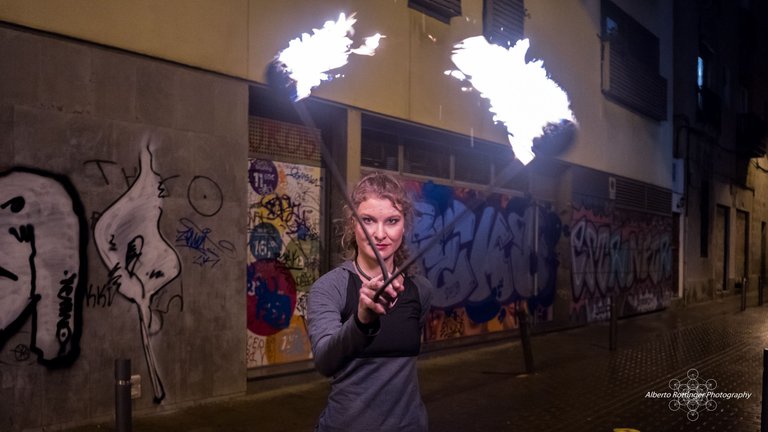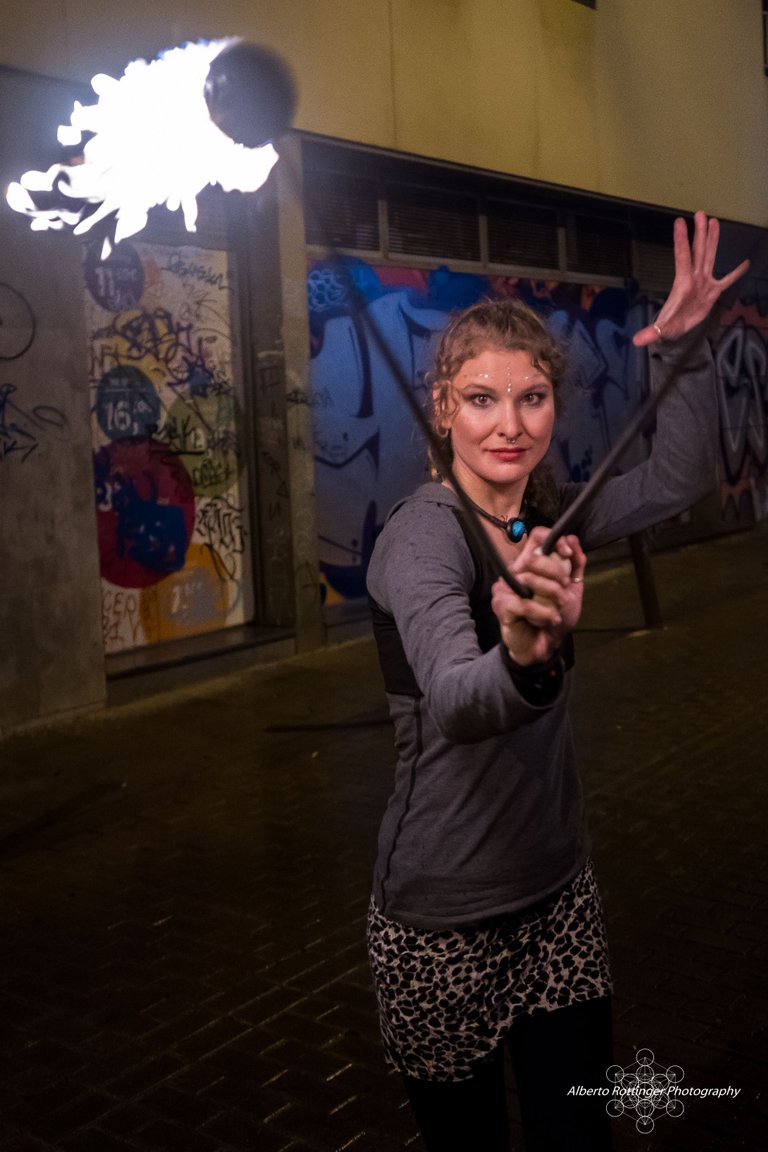 ---
This is for sure my favorite of this collection.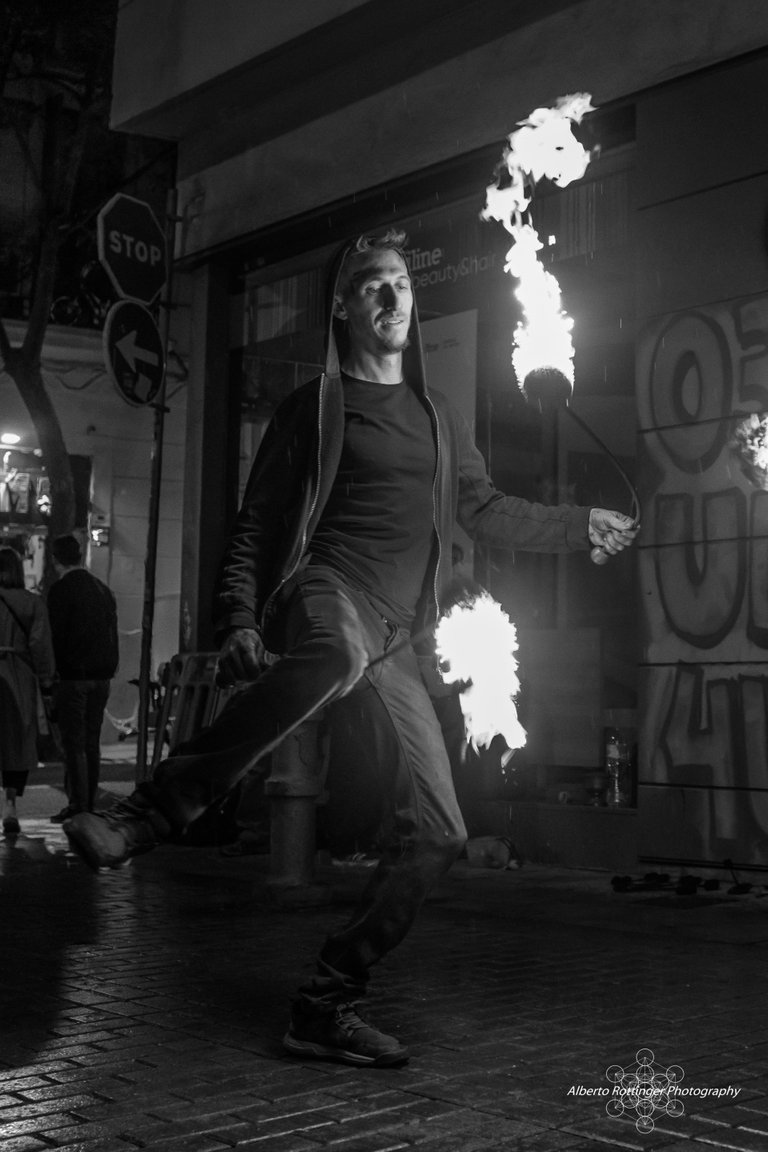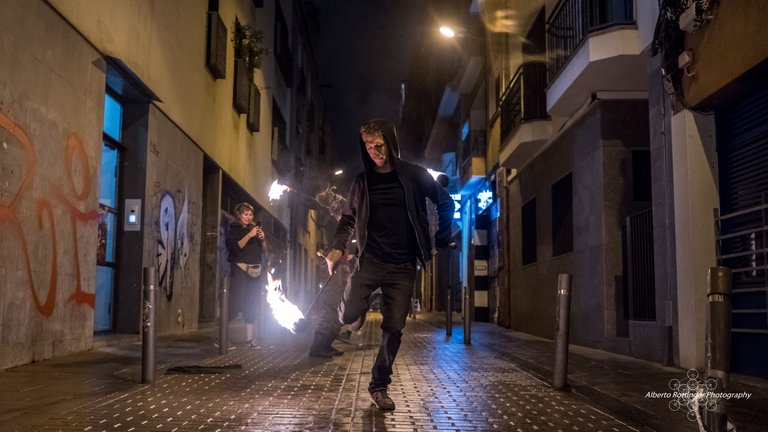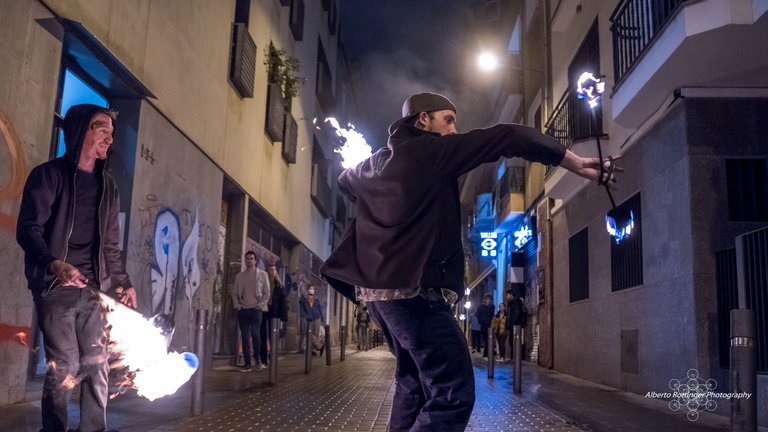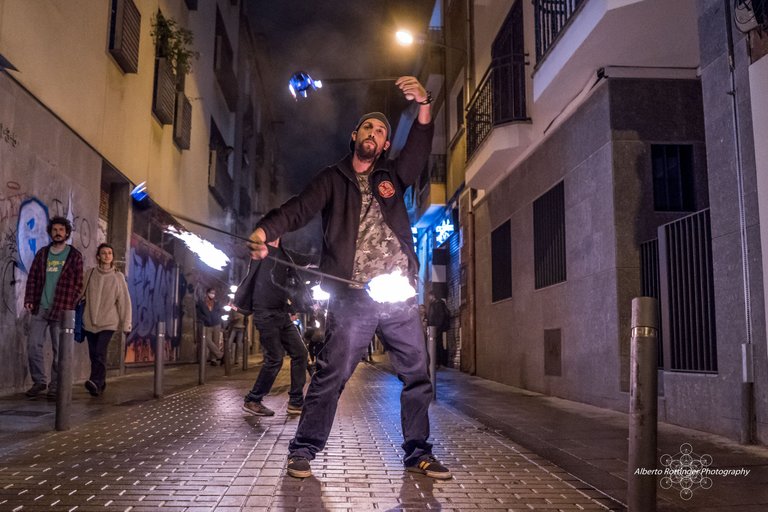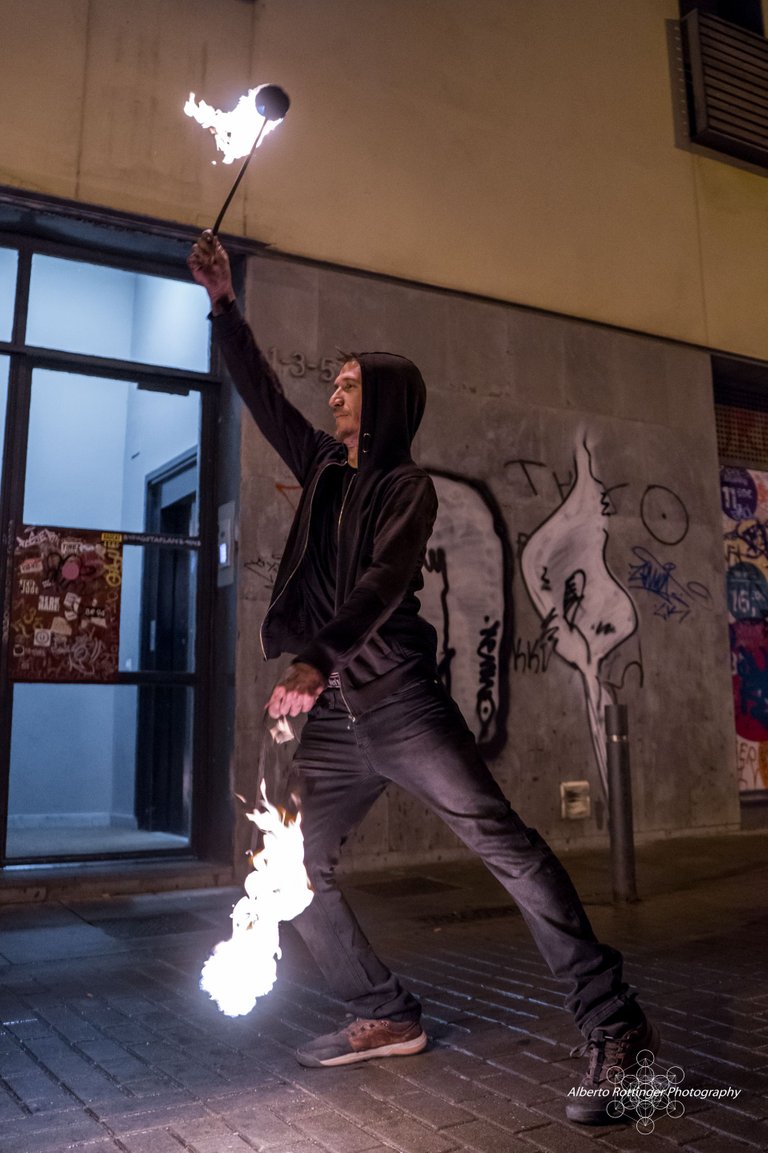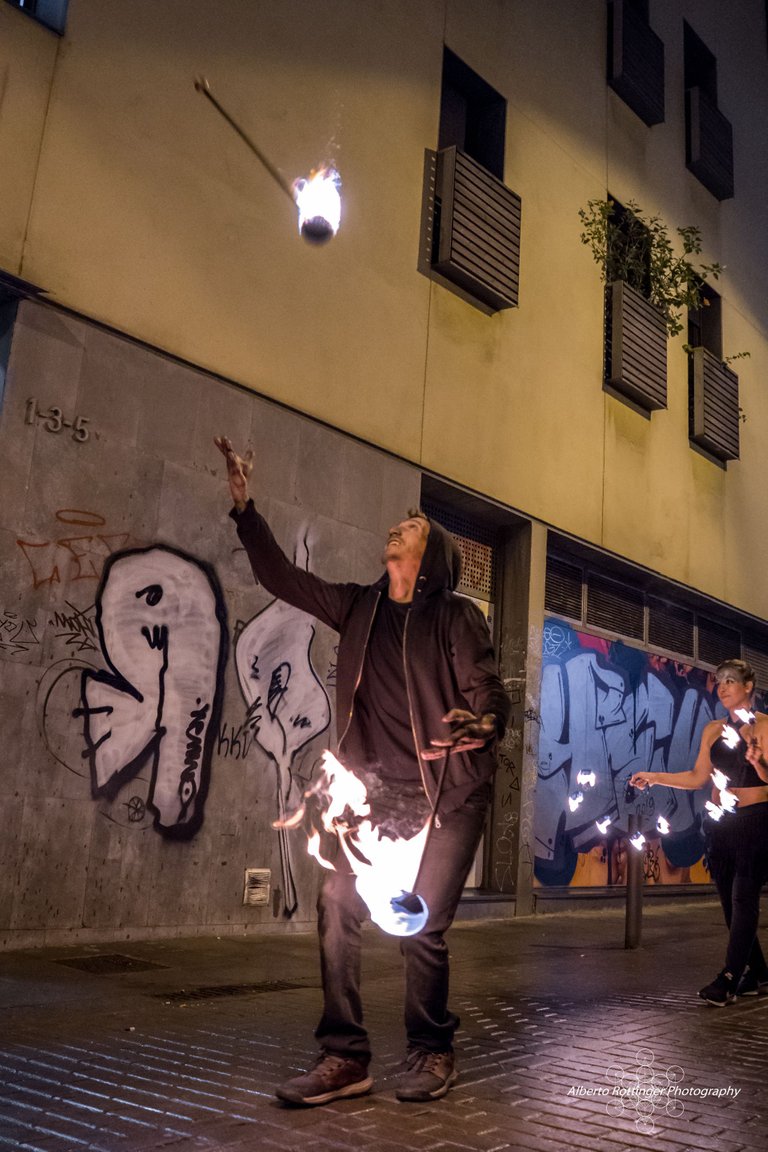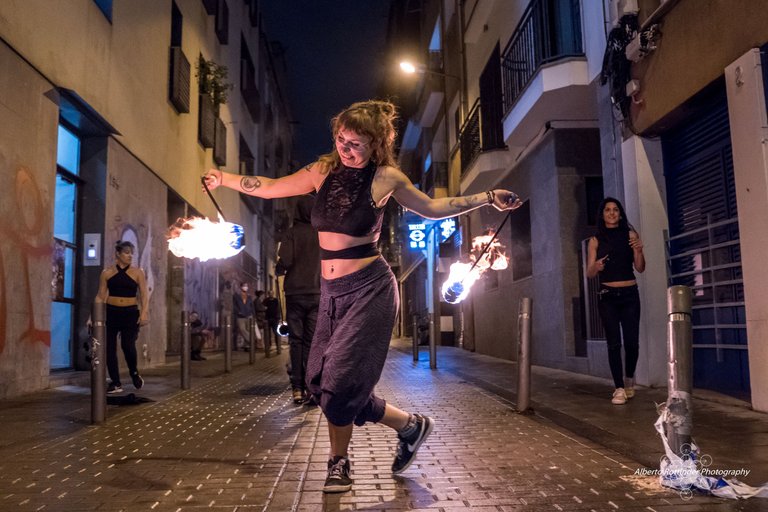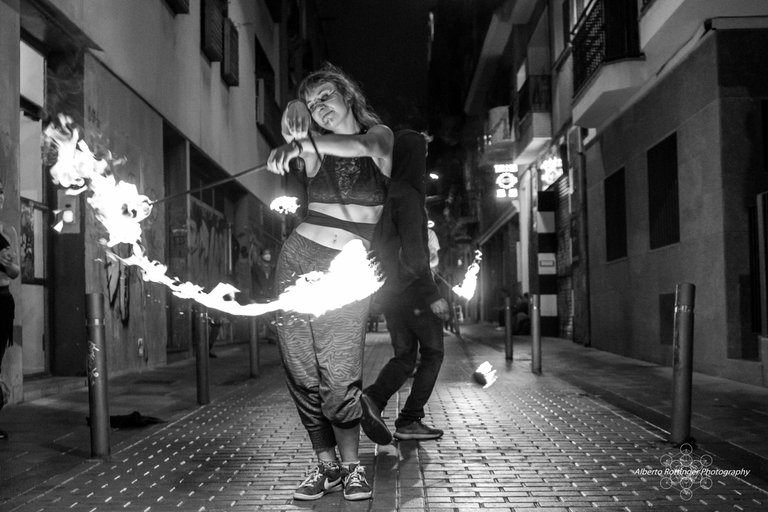 ---
And these last three pictures were taken with flash and 1.6 seconds exposure inside the shop with these beautiful LED pois drawing cool images while spinning around. Incredible what technology can do these days!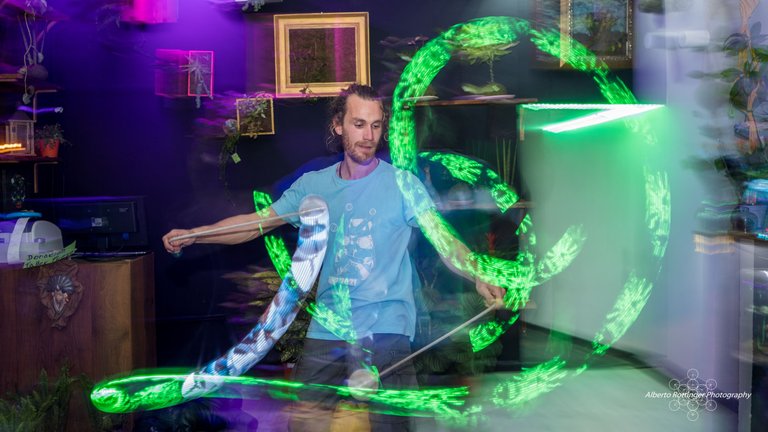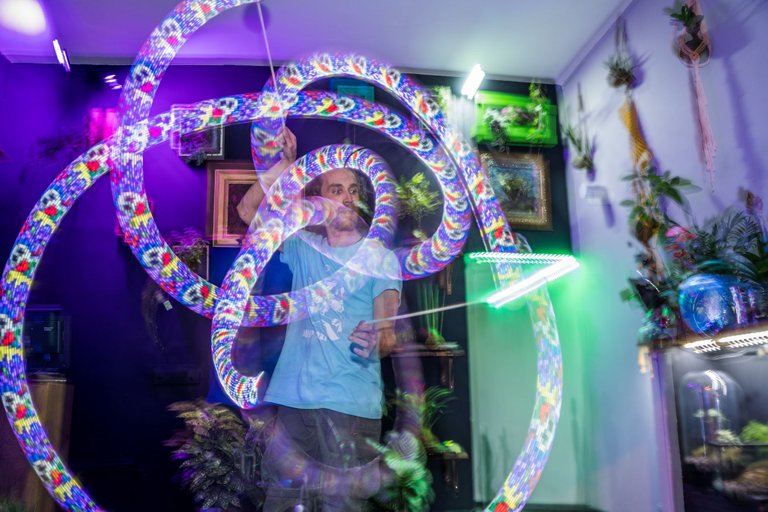 ---

---
Thanks for reading and I hope you enjoyed the story with my pictures! If you did, don't hesitate to smash the like button and visit my blog for more original content!
Coming soon the Video from the event! Stay tuned!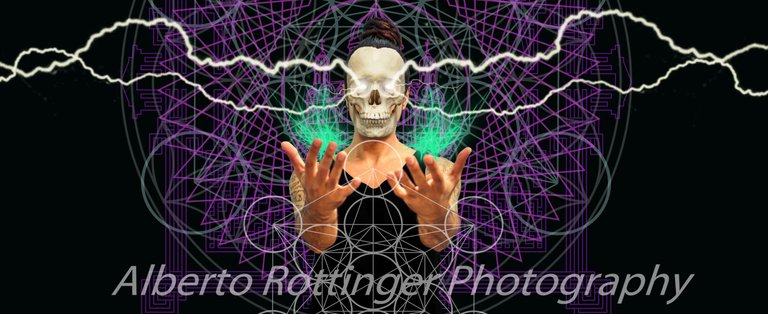 ---
---