First Post on Palnet But Second 'Experience' Of A SCOT Community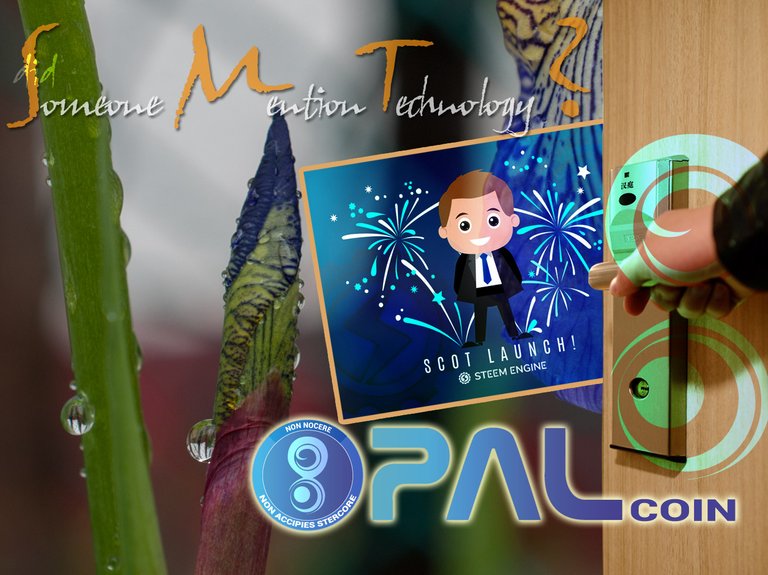 This is my first post on Palnet, but Palnet is not the first SCOT (Smart Contract Organizational Token) 'community' I have checked out.
My main account is @barge on Steem. I have decided to use @krunkypuram to engage with SCOT communities. I do not know how I will engage or what I will post about, nor have I any idea how many different communities I may post to. I do not need to know the answers to these subsequent stages at the very outset - I don't think anyone can answer this question just now anyway :D.
The other SCOT community I have been posting to from this account is The Weedcash Network. Both of these spaces are new and there are going to be plenty more of them coming for sure.
I would like to observe, experiment, learn, dip toes and limbs in the water and generally keep this content separate from my main account. I like this splitting solution and find it neat as per my way of doing things. This approach also gives me flexibility.
Anyhow, my experience with Weedcash has been pretty good. I do smoke pot so finding stuff to post ain't difficult lol and I'm up to almost 1000 WEED tokens. I have staked (powered up) them all and have been using up my daily votes through the WCN interface. The process is smooth, although there is a slightly longer transaction time than what one is used to on Steem, due of course to the extra layer that this technology represents.
I'm interested to experience this relative compartmentalisation of the Steem blogging experience through posting in different SCOT community interfaces. For example, I expect this post to be visible on the steem blockchain but not on the Weedcash Network, just as none of my WCN posts are visible here. This is logical of course, but experiencing it in this way gives me a sense of just how targeted this could become with pockets and niches of interest here and there beginning to develop and grow. The one big open space of the Steem blockchain remains as is, but to it are added the different sub-spaces each with their own customised way of doing things, hidden from each other when inside the individual space yet at the same time visible to all on the Steem blockchain (ie at parent level). How these cultures develop in the coming while will be fascinating in itself!
Some Palnet features (check out Aggroed's post for more details):
7 day payout
rewards are 50-50
unstaking (powering down) in 4 weekly installments totaling 28 days
you get 10 votes per day and voting power recharges 20% per day
there is a downvote pool - 1 free downvote per day
to get a vote which receives PALcoin the post has to include palnet as a tag
Keychain works for logging in and no extra sets of credentials are required
Excellent work @aggroed and co! Thank you all for the vision you have encoded into 1s and 0s! We'll all have tokens and abundance coming out of our free and decentralised ears before long, no FOMO required!
---
---