One of my memorable weekends...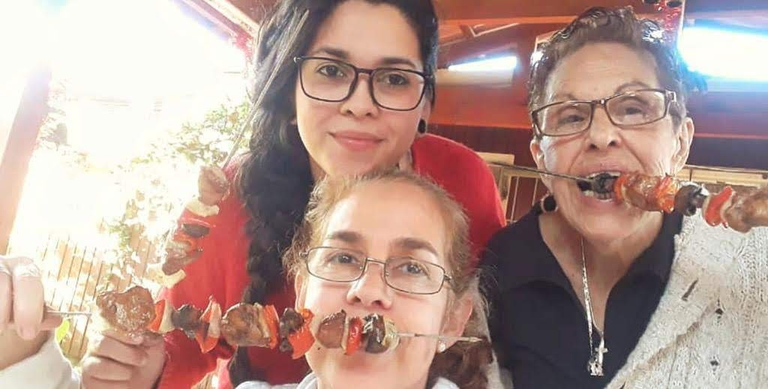 Good evening hivers, I wish you a happy weekend... Below, I share with you one of the questions from our friend @galenkp I hope you can imagine my experience and enjoy it as much as I did!
One of my memorable weekends...
There are many weekends that I remember as a memorable moment, I must confess that it was very difficult to choose one among so many, but this one that I share with you has a great meaning for me, since it was a trip that I had many years wishing, but lacked the economic resources to transform it into a reality, many times our faith pulls the strings of some dreams that we feel far away in our present.
The photos I share with you are from my first weekend in Chile with my daughter, since she had been living in that country for 2 years. I will never forget that weekend, I will always remember it as a great miracle of the Universe. At that time my daughter lived in a beautiful place surrounded by mountains called Olmué, I always told my daughter that if someday I came to spend a vacation with her I wanted my first meal to be a mixed grill, with a very soft and juicy meat, but what she craved the most was to try the mixed skewers with chorizo that she told me so much about, this type of sausages are handmade, have little fat, but a very tasty flavor. This weekend everything was perfect and wonderful, my mother's smile could not be erased from her face, it was a great joy for us to see that my mother had completely disappeared the pains she suffers in her hip due to a scoliosis that she has suffered for many years.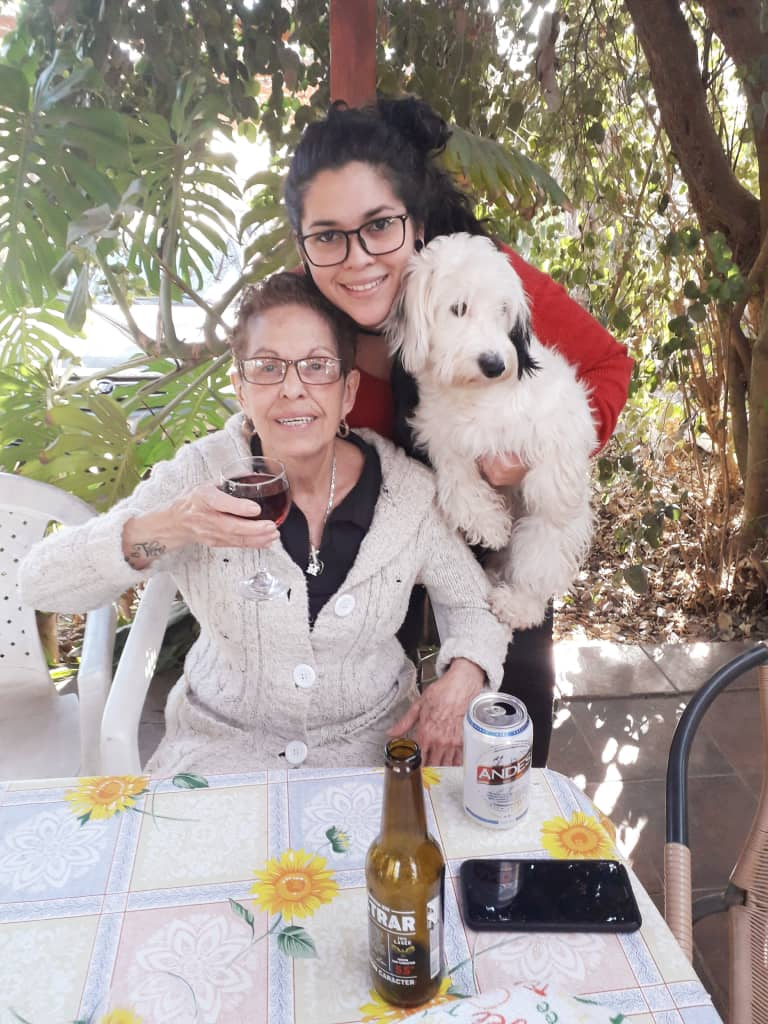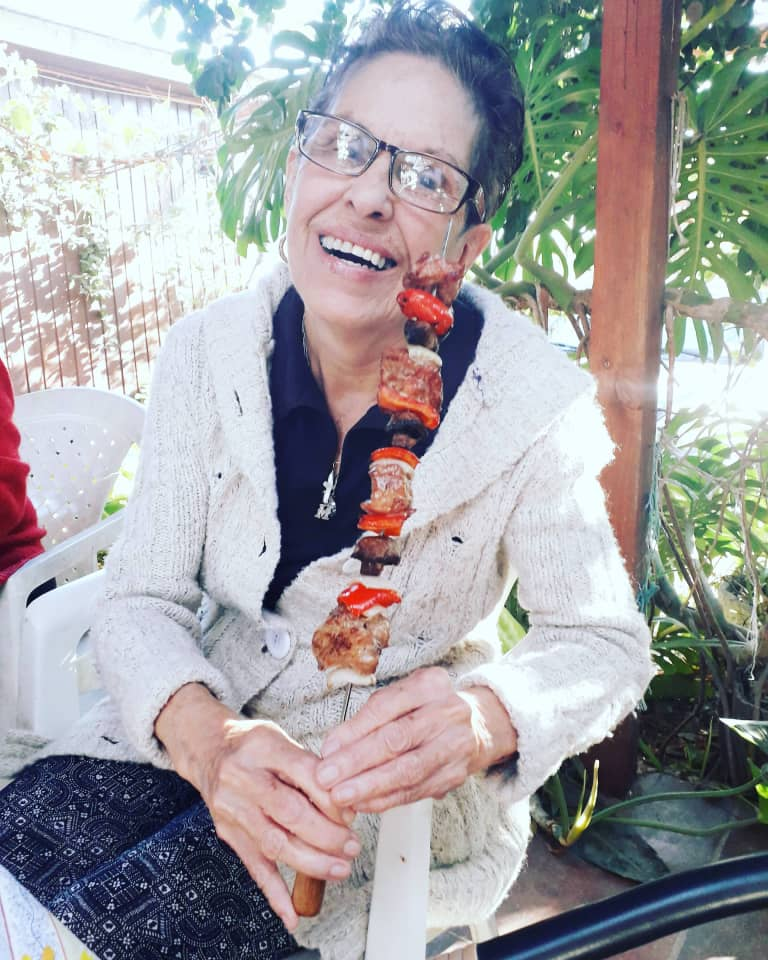 We listened to typical Chilean music and without knowing how to dance we tried to learn how to do it, we could feel the magic and good energy in the environment, sometimes we think that we are not aware when we are living a happy moment, but that weekend we knew that Life was giving us a moment that we would remember forever.
That weekend we enjoyed good Chilean wine, we took advantage of the fact that my daughter had a game of dominoes and we taught the couple who lived near her house to play dominoes, we tried to teach them to dance merengue and salsa, but it was difficult for them to learn haha ​​with Over time, they managed to have more rhythm in their body and learned some dance steps, since that weekend, which was the first in Chile, lasted for 3 months.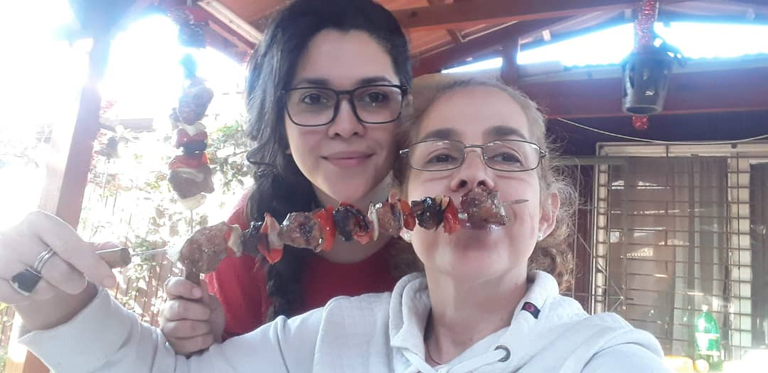 That weekend time passed without us realizing it, when you are having a good time you forget to look at the clock, we fell asleep almost when the sun was rising, between talking, enjoying funny anecdotes, dancing with our feet haha ​​and singing knowing that You do it wrong because it's out of tune, but you understand that life is to be enjoyed without rules or parameters... we are here to live it in the way that gives us invaluable moments!
---
---