Beating the Heat at 8 Waves Resort
My family and I have our summer outings every year before the pandemic came. We often have one at the 8 Waves Resort because it's very accessible to us. It's quite easy to go there when you have your own car. I was able to take photos during our outing way back 2017 and 2018. Here's a little tour.
THE ENTRANCE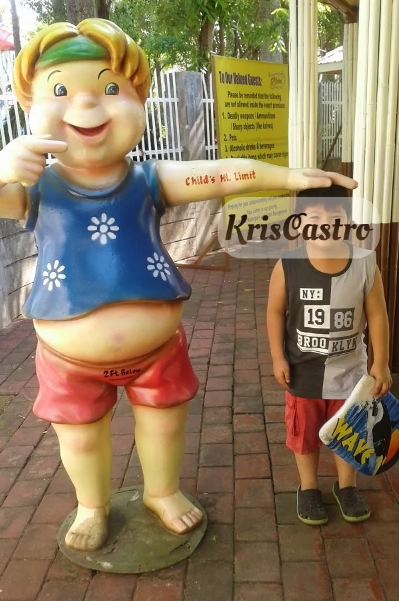 The entrance is obviously where you pay the fees. There's a kiddie statue in that area that serves as a guide to a kid's height limit. The kid stands there and the staff checks if the kid is within the limit (see the hand). They charge a lower rate for kids who are 4 ft. and below.
THE WAVE POOL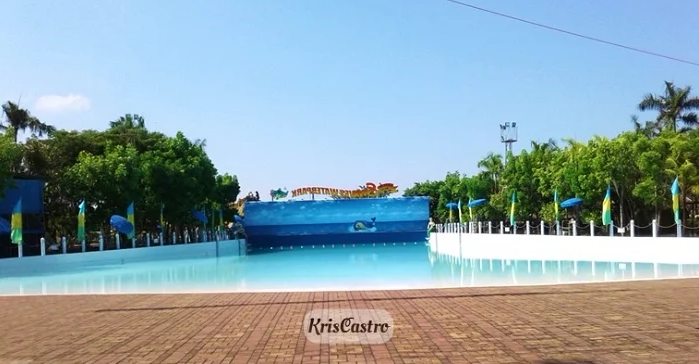 This wave pool is one of the pools they have and I can say that this is their main pool since it's the biggest pool and the main attraction there. This pool produces waves that are operated by a machine. You'll definitely have fun jumping at those waves or have them splash at your back. The operator runs the machine in a few minutes interval. This pool is open until 6PM only.
COTTAGE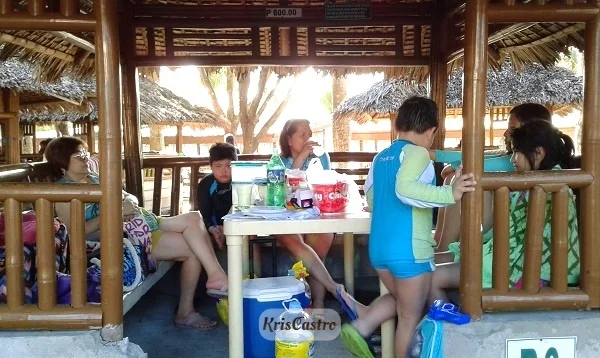 Since we won't stay there overnight, we just availed a cottage. We always get the one near the two pools we like most. This one is near the wave pool and just in front of the covered pool. The cottage is big enough to accommodate a big family like us. Those who don't swim can even lie down there and take a few naps. Some vendors pass by here. They sell mangoes and ice cream. Dad bought some and we enjoyed those snacks in addition to the chips we brought.
COVERED POOL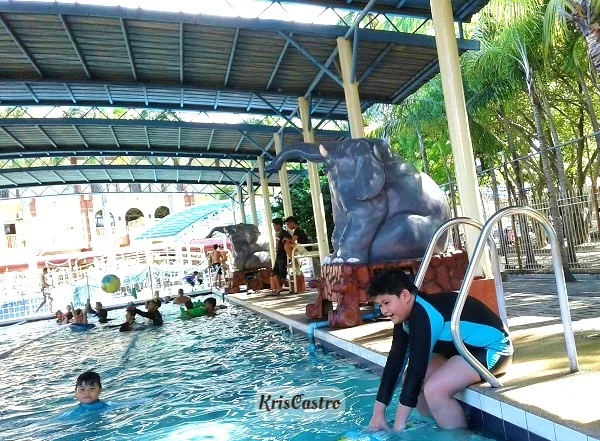 We all don't want a nasty sunburn ruining our skin so this pool will surely do a great job for us. We stay in this pool until 5pm then we transfer to the wave pool when it's not too hot anymore. There are two covered pools here. One for adults and one for kids. This shot I took is the one for adults. It's a 5-feet pool, the second biggest next to the wave pool. This pool is the best way to kill time and boredom since you don't have to stay at the cottage until the sun sets. You can swim here without worrying about sunburn.
HILL SLIDE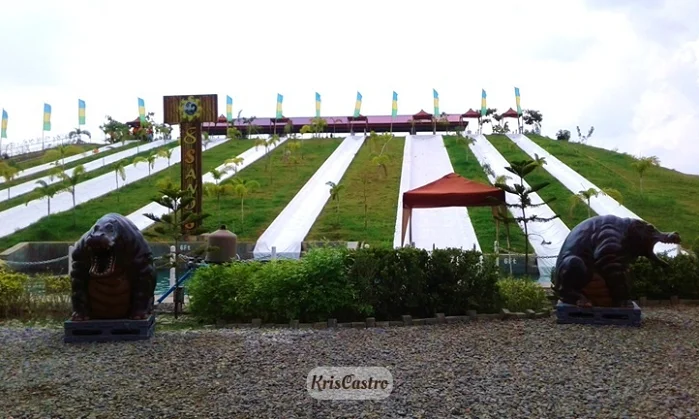 This is the newest pool they have opened way back 2018. This is a giant slide pool. The slides here are different from the typical one because they are built on a hill and they're not made of plastic. Their texture is similar to a tarpaulin. It makes sense that this pool is 6 feet deep to avoid hurting your feet when you land as you rush down from these slides. They provide life vests for everyone who would like to hangout and enjoy the slides here since this is the deepest pool they have. This is the most enjoyable slide that we keep on coming back there countless times. I recommend this exciting pool to the adventurous people out there. We had muscle pains later on but it was worth enjoying the slides countless times. Ointment will do the job after all.
This resort is one of the popular local resorts here in Philippines. It is located in San Rafael, Bulacan A lot of people go there because the facilities are really nice and they can accommodate even big groups of people and yet it's not very crowded. They have many pools there, I can say nearly 10 pools. These ones I captured are just the 3 pools I like most. They also have hotel rooms for those who want to have an overnight stay. Some facilities they have are the grotto the playground with some seesaws and swings made of tires. They have a pool playground too with some fountains and mini slides. They also have an eatery but we never tried it since we bring our own food. I highly recommend this resort. It's one of the nice places to beat the summer heat especially when this pandemic is over. Do include this to your bucket list.
---
---