Wat rong suea ten temple, muang district, chiang rai province, thailand.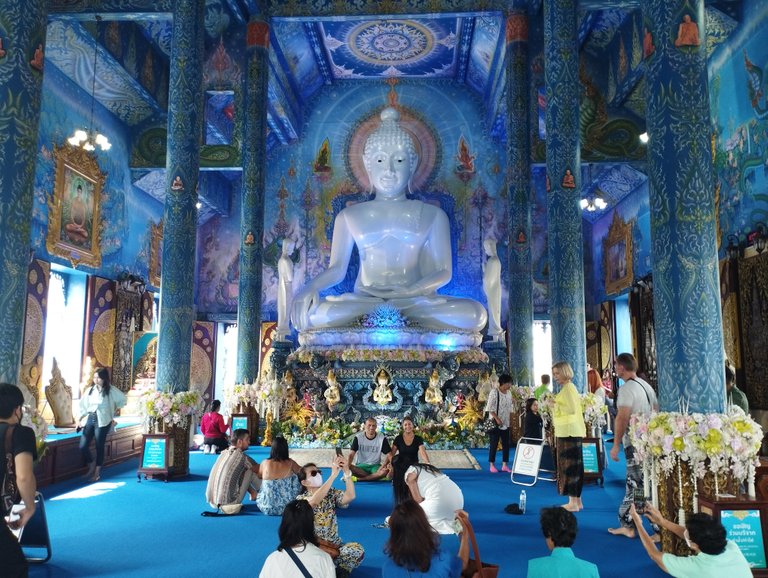 ✍️ Hello everyone. Today I share another beautiful thai temple in chiang rai province. This trip to chiang rai province, I travel with my granddaughter, wife's mother and wife's relatives. We journey by van. This chiang rai province trip, we went to 5 places. And this is the first place I want to share with my friends. This beautiful thai temple is known as wat rong suea ten.
Wat rong suea tenlocated at 306 rim kok subdistrict, mueang district, chiang rai province 57100. This temple is in rong suea ten village. The opening hours of this temple are Monday - Sunday from 7:00 a.m. - 8:00 p.m.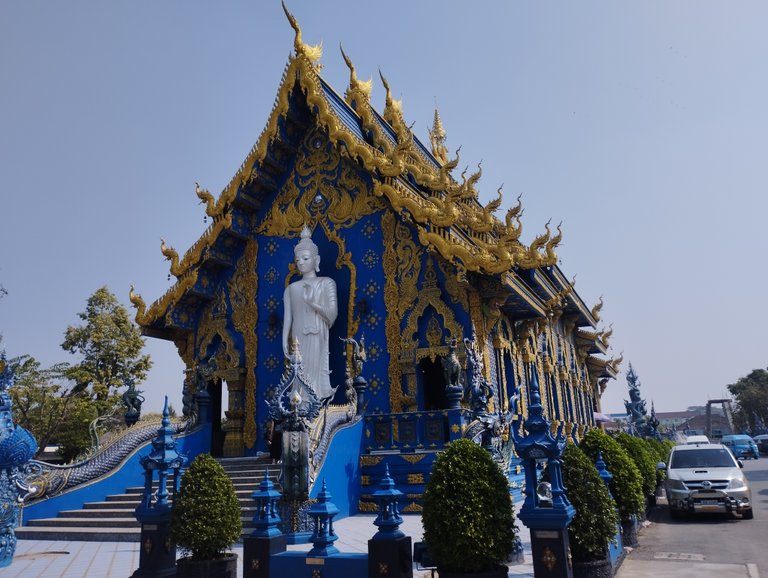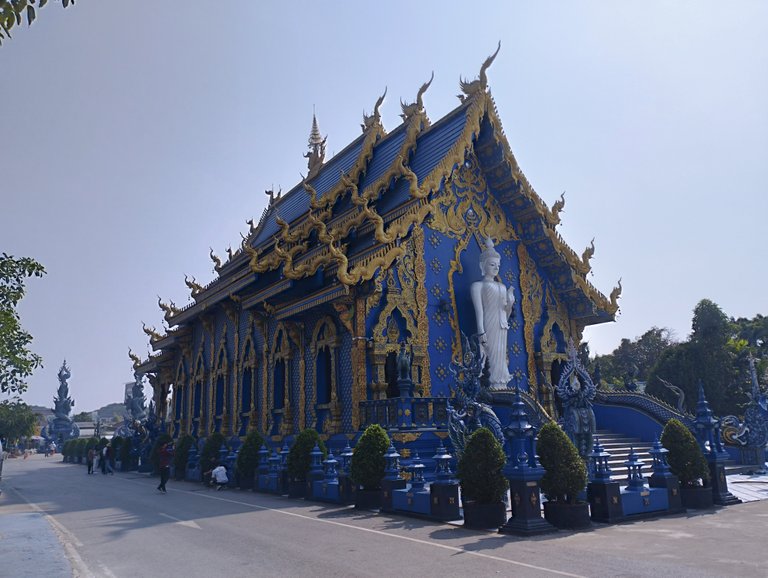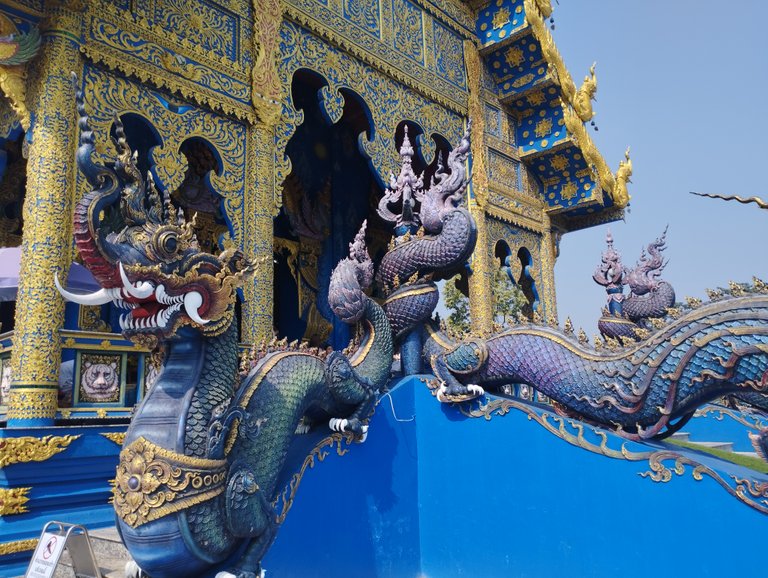 ✍️ Highlight the beautiful of wat rong suea ten. I think is the architecture and sculptures inside this temple that are contemporary thai art in a blue and gold style that is beautiful. All will be blue with a perfect blend of gold. And I really like the architecture and sculptures at this temple too.
In addition, the principal buddha image of this temple is also very beautiful. This principal buddha image is a white Buddha image that looks similar a pearl, so looks gorgeous.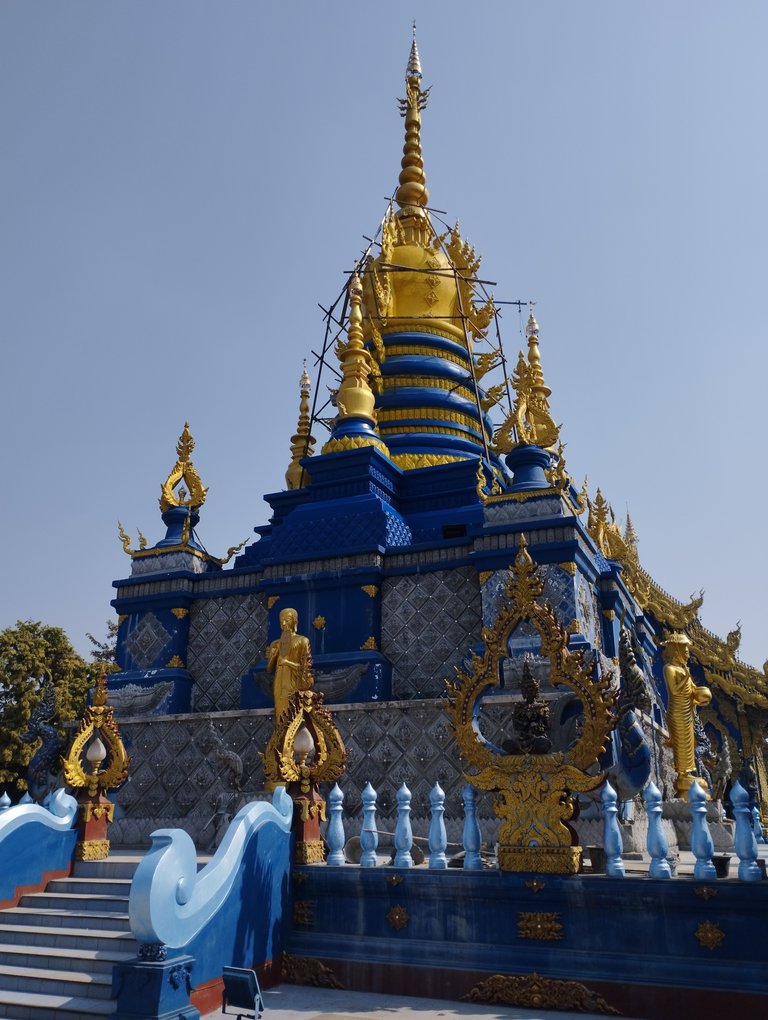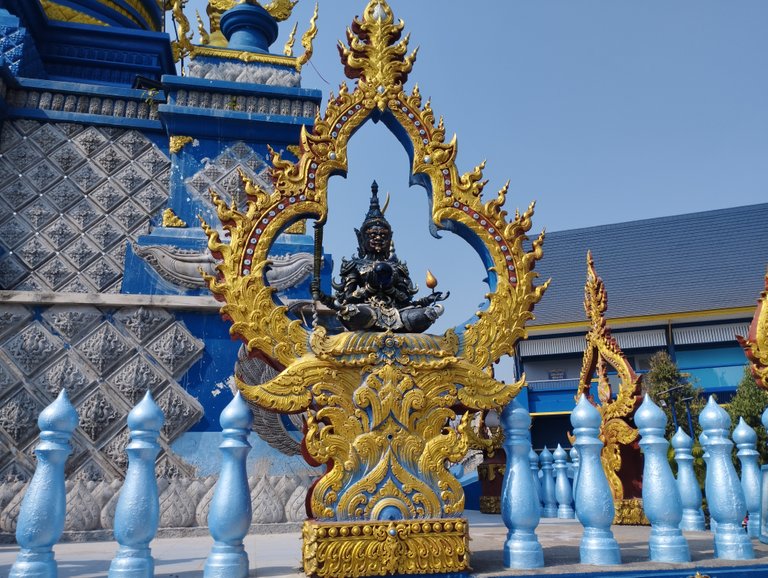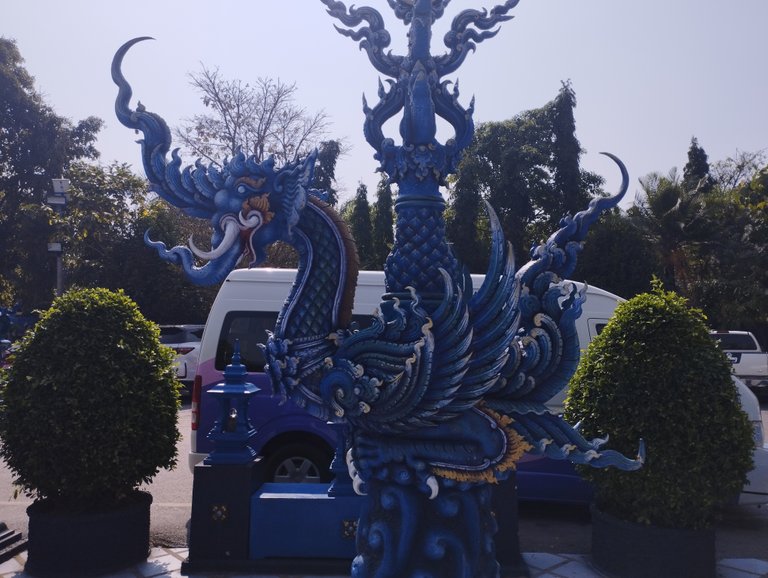 ✍️ Brief history of wat rong suea ten. In the past, the area where this temple was located was an abandoned temple before. There are various brick fragments and ancient sites in this area. Later, the villagers renovated the abandoned temples in this area. After the restoration of the abandoned temple was completed, therefore the name of this temple was wat rong suea ten. Later, in A.D. 2015, wat rong suea ten was allowed to establish as a temple.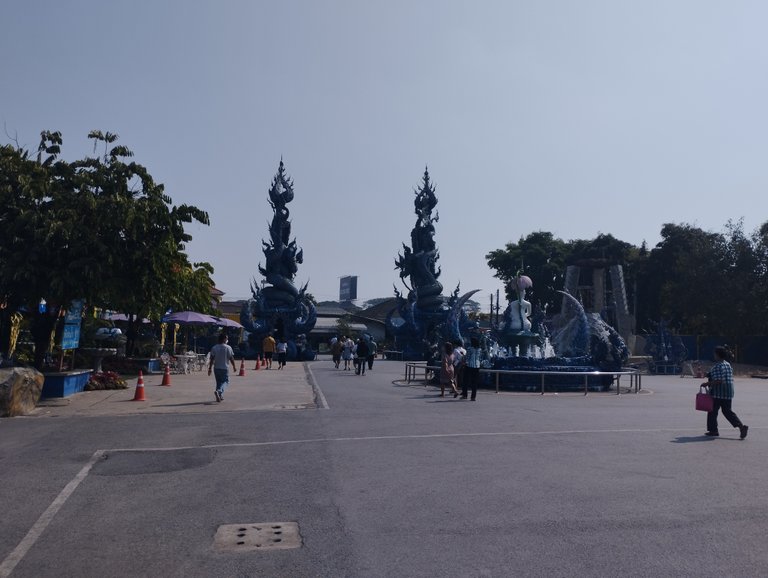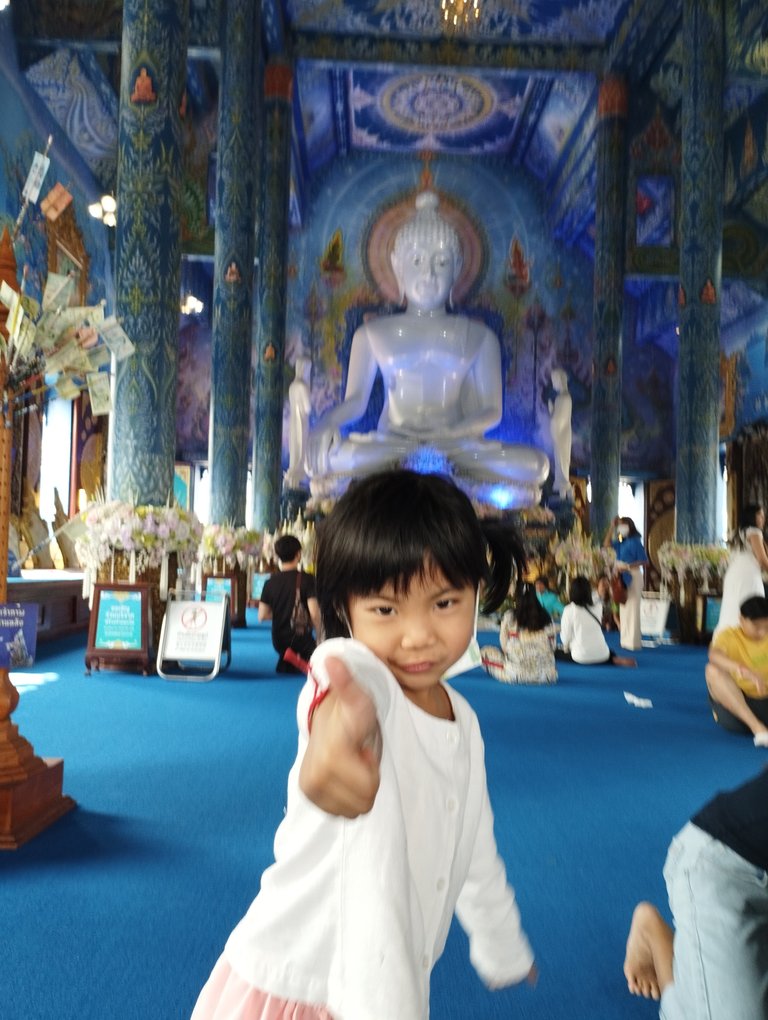 ✍️ This is the stories and photos that I want to share of the wat rong suea ten temple for this post. Invite everyone to watch and enjoy the stories and photos of this temple. Have a great day. See you again. Thank you for your support and visiting my post. Bye 🤗
---
---