The scenery and atmosphere of the road at sunrise and sunset.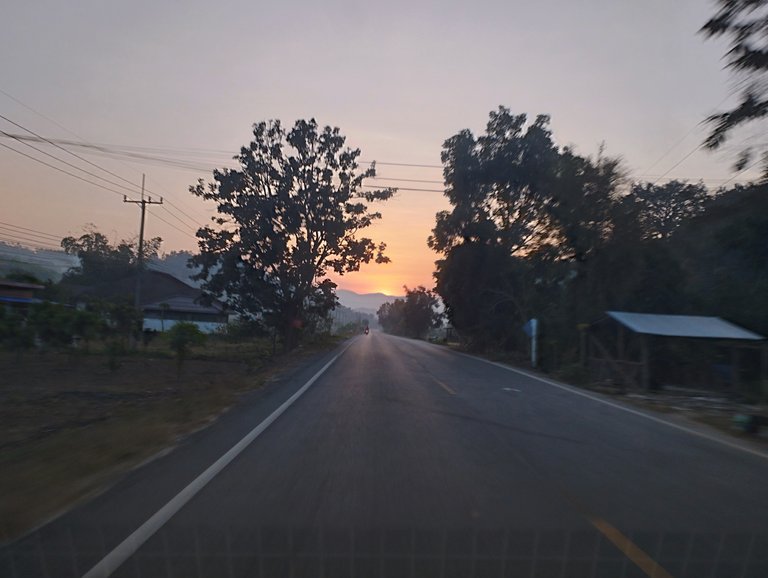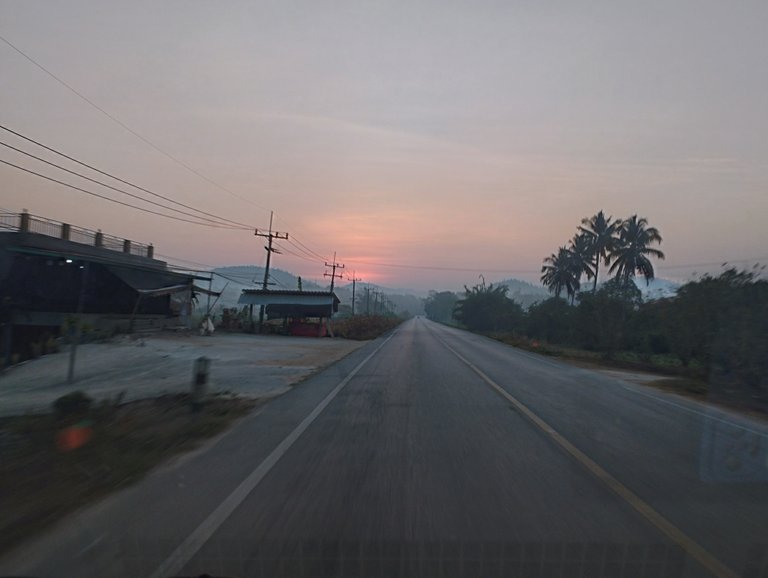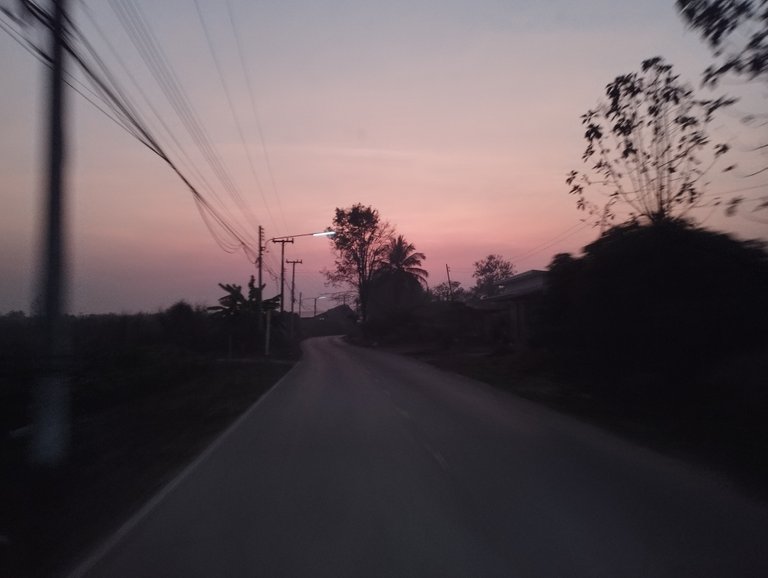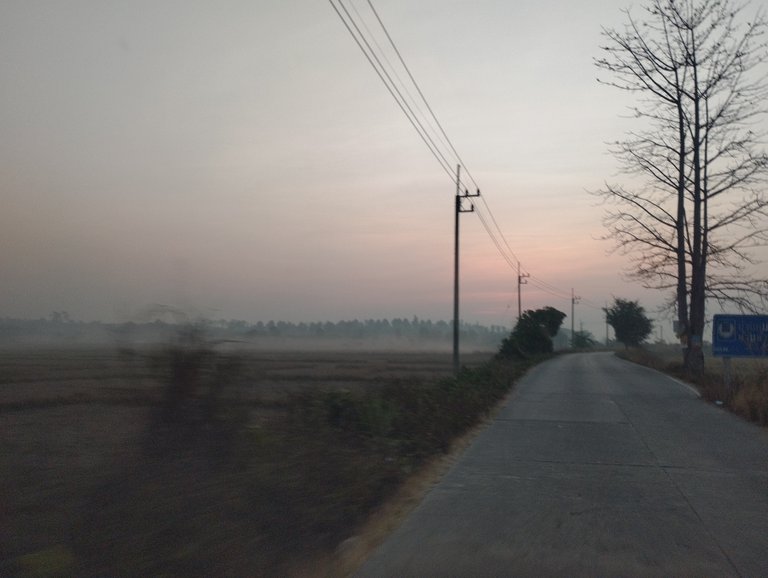 Hello everyone. Today I want to share the scenery on the road, Which is a photo that I took during our trip to chiang rai province last sunday. Chiang rai province trip last sunday, We travel from morning until evening around 6.30 AM. - 7.35 PM. Yesterday, I shared the first place we went to 1 place is wat rong suea ten temple.
This post will be a photo of the sunrise in the morning, around 6:40 AM. Which I took a picture from inside the van, in the front seat. On the rural road from fang district to mae ai district. That day the atmosphere in the sky was foggy. And the atmosphere in the sky is beautiful. So I didn't hesitate to take pictures of the scenery and atmosphere of that time to share with my friends. Photos 1 - 4 are photos of scenery on the roads in the morning, sunrise.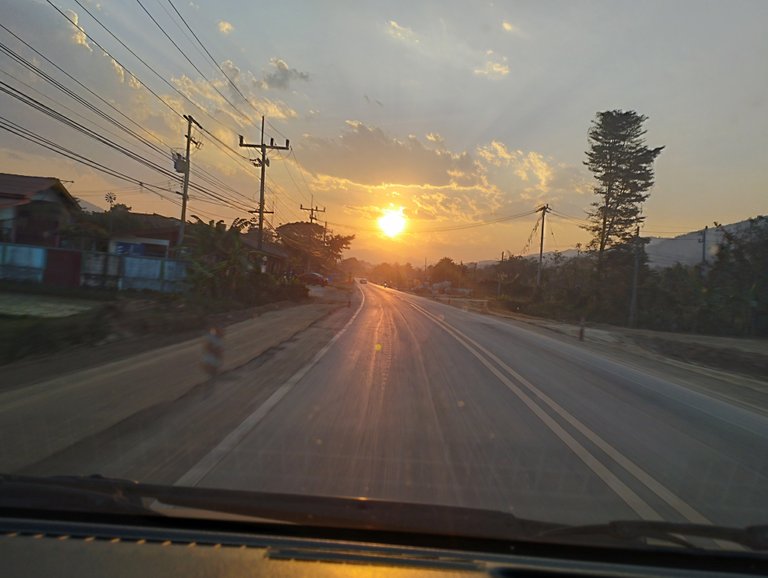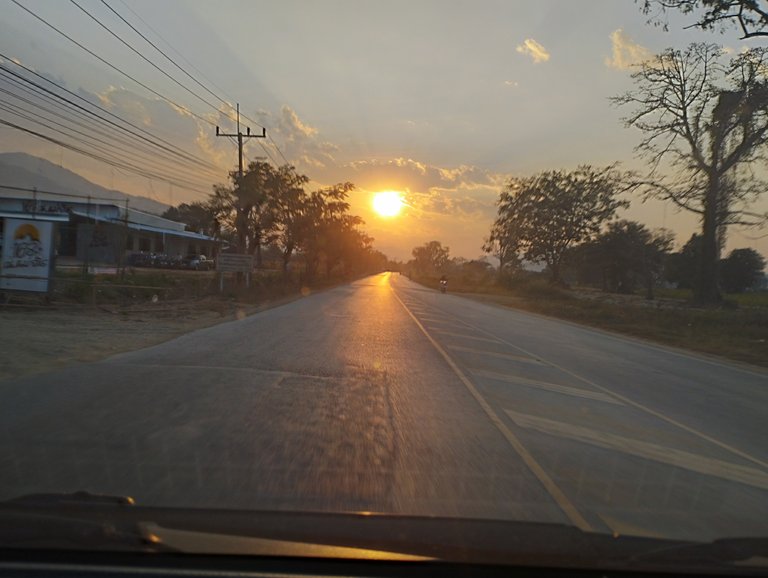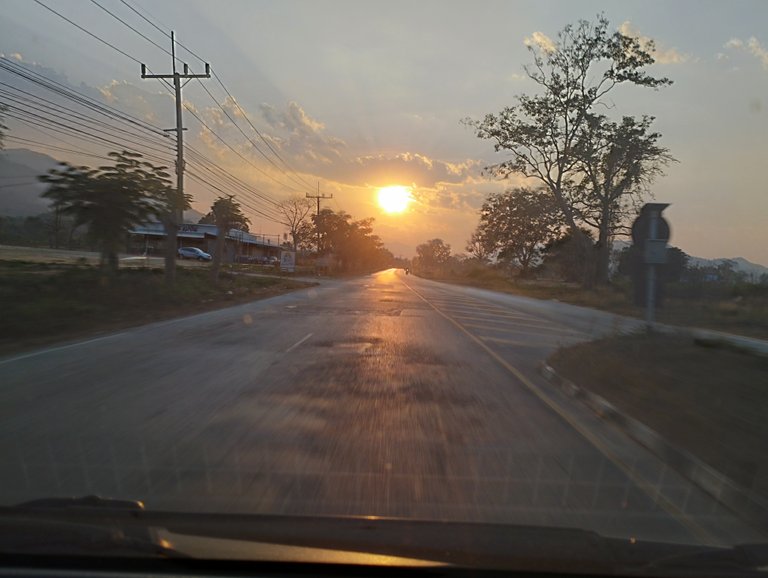 Photos 5 - 8 are photos in the evening, around 6:20 p.m., sunset. I take pictures the evening scenery from the van front seat again, on my way home. Scenery on the road at that time from the main road in chiang rai province to fang district, chiang mai province. It was a beautiful scenery and atmosphere at sunset. So I want to share with friends for this post.
These are all the stories and photos I want to share with my friends for this post. Invite friends to view and enjoy my photos. Have a great day. See you again. Thank you for your support and visiting my post. Bye 🤗
---
---