暴力的な時代 We are living in violent times (Entry for OCD's Highlighting The Anime Realm Contest)
Some details of Ocd's contest for The Anime Realm community
Details:
Theme: If you could be the protagonist of your own anime, what >would you be like?
Notes:
One morning you get out of bed, go to the bathroom to wash your face and brush your teeth, then turn on the computer and are mysteriously sucked into it, knocked unconscious. Later you wake up and the computer's artificial mind speaks to you, telling you to select the traits and characteristics you will have in your new world, your own anime. What would you be like in it? What would your anime be about?
More Notes:
[A] You must explain the characteristics you would like to have and how this would influence the anime you created. Explain the role you would play in it, skills or abilities you would have as a protagonist, and then develop your environment. The most important thing is the development of you as the protagonist. The world in which you find yourself will be secondary, but you can also go deeper into it if you like. Let yourself go.
# 暴力的な時代

After being sucked into the last quantum computer on the planet and being transported to the year 5072, I noticed that I was the only human being on earth.
What am I doing here I can't know yet?
How did I get here?
How can I go back to my time?
These questions came to my mind, as I saw the dantesque panorama around me. The city is not what it used to be, there are no buildings, no houses, no neighborhoods, just chaos, fire and destruction.
There is something that looks like snow in this incredible world, but it is nothing more than a kind of ash that falls from the sky and makes breathing heavy and complicated. This is certainly not a place created for humans.
I am confused and do not know what to do here. As I see machines with shapes not yet named in our time, they seem to be aliens but are shaped like robots, this does not make sense to me, I collapse on the floor while trying to hide from a very bad looking robot.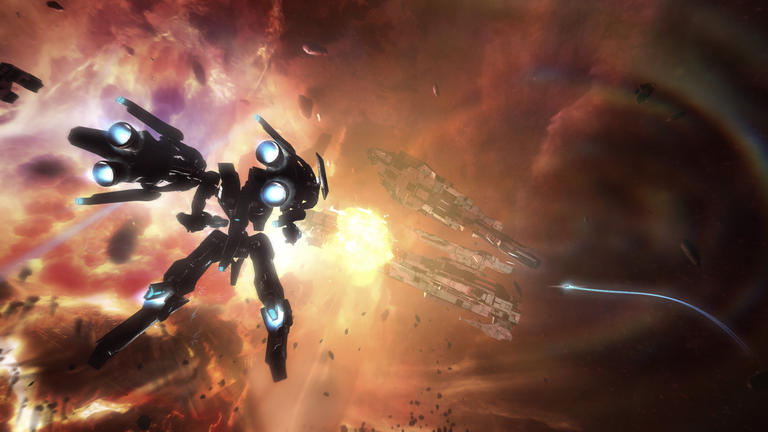 Source
Suddenly something that looks like a robot approaches me, but much smaller, not like the 2.5 meter ones that prowl the city.
This one seems to be destined to other tasks such as cleaning.
Surprisingly, it knows how to speak my language, in fact it tells me that it is programmed to speak all the languages that exist in the universe. He explains to me how it is that we have arrived at this situation.
-The humans put up no resistance, when my race arrived on this planet they managed to subdue every human in just ten minutes. This was the fastest conquest we have ever made.
Their weapons would not have been able to do anything against our armor, without a doubt the human being is the most backward race in this galaxy.
-I know you are asking yourself many questions, but I just need you to be brave, I know you want to return to your old home and leave this place, I know you want to see your family and friends, that's why you must do what I tell you.
As in every revolution there is always someone who does not want to be part of it.
I couldn't believe that this little machine wanted to help me get back home, but it seemed to be reliable and it was my only way out of that horrible place.
What do you want? -I dared to ask that little thing.
-I just want you to act bravely. These are violent times, you need to be brave.
Translated with www.DeepL.com/Translator (free version)


Luego de ser succionado por la última computadora cuántica del planeta y ser traslado al año 5072, noté que era el único ser humano sobre la tierra.
¿Que estoy haciendo acá no lo puedo saber todavía?
¿como es que he llegado hasta aquí?
¿Como puedo regresar a mi época?
Estas preguntas venían a mi mente, al ver el dantesco panorama a mi alrededor. La ciudad ya no es lo que solía ser, no hay edificios, ni casas, ni vecindarios, solo caos, fuego y destrucción.
Hay algo que parece que fuese nieve en este increíble mundo, pero no es mas que una especie de ceniza que cae desde el cielo y que hace la respiración se haga pesada y complicada. Ciertamente este no es un lugar creado para los humanos.
Estoy confundido y no se que hacer acá. Mientras veo maquinas con formas todavía no nombradas en nuestra época, parecen ser extraterrestres pero tienen forma de robots, esto no tiene sentido para mi, me desplomo en el piso mientras trato de ocultarme de un robots con muy mala pinta.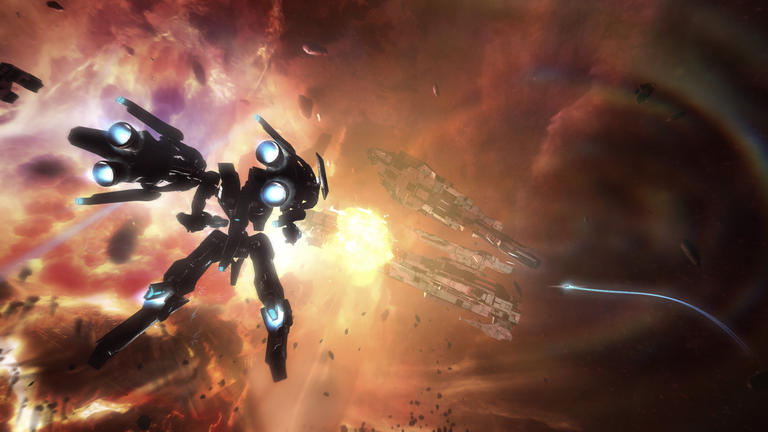 Source
De pronto se acerca a mi algo que parece que es un robots, pero mucho más pequeño, no como los que miden 2.5 metros que merodean la ciudad.
Este parece ser que esta destinado a otras labores como la de limpieza.
Sorprendente sabe hablar mi idioma, de hecho me dice que esta programado para hablar todos los idiomas que existen en el universo. Me explica como es que hemos llegado a esta situación.
-Los humanos no pusieron resistencia, cuando los de mi raza llegaron a este planeta lograron someter a cada humano en tan solo diez minutos. Esta ha sido la conquista más rápida que hemos hecho.
Sus armas no hubieran podido hacer nada en contra de nuestra armadura, sin dudas el ser humano es la raza más atrasada de todo esta galaxia.
-Sé que te estas haciendo muchas preguntas, pero de ti solo necesito que seas valiente nada más, se que quieres volver a tu antigua casa he irte de este lugar, se que quieres ver tu familia y amigos por eso debes de hacer lo que yo te digo.
Como en toda revolución siempre hay alguien que no quiere seguir parte de esto.
No podía creer que esta pequeña máquina quería ayudarme a volver a mi casa, pero parecía ser confiable aparte era mi única salida de aquel horrido lugar.
¿Qué es lo que vos querés? -Me atreví a pregeuntarle a aquella pequeña cosa.
-Solo quiero que actues con valentía. Son tiempos violentos necesitas ser valientes
---
---