The end of Abramovich's reign!!! El final del reinado Abramovich!!!
Well it seems that everything has come to an end, it seems that at last the details of the purchase of Chelsea have been agreed and thus put an end to the almost 20 years of Roman Abramovich being in charge of Chelsea.
The British government has done what it has wanted to do with Chelsea and Roman Abramovich, they have targeted both the club and Mr. Roman and have deployed all the power they have on the island to sanction the club and strip it of its rightful owner.
Bueno al parecer toda ha llegado a su final, parece que al fin se han acordado los detalles de la compra del Chelsea y así ponerle fin a los casi 20 años de Román Abramovich de estar a cargo del Chelsea.
El gobierno británico ha hecho lo que ha querido hacer con el Chelsea y con Román Abramovich, se han ensañado tanto en el club como en el señor Roman y han desplegado todo el poder que tienen en la isla para sancionar al club y despojarlo de su legítimo dueño.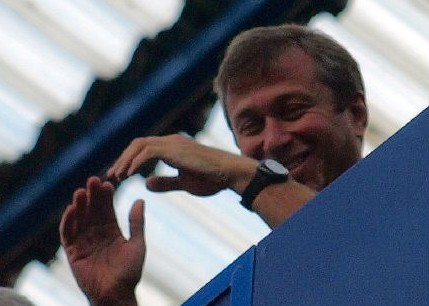 Source
What the British government authorities have done is to show us in its fullest expression the disgusting double standards that prevail in our society and in our countries. By what right have they taken away Roman's command of private property?
**Disgusting double standards.
Perhaps at the sporting level I have never liked to think too badly of the authorities who run the sports areas (except in boxing where it is corrupt at all levels) I mean I do not think that in the premier league some are punished and others are rewarded, I am not trying to say that Chelsea is punished and on many occasions Liverpool and City are rewarded, although sometimes it seems so.
Lo que han hecho las autoridades del gobierno británico es mostrarnos en su máximo expresión la asquerosa doble moral que impera en nuestras sociedad y en nuestros países. ¿Con que derecho le han quitado el mando de los bienes privados a Román?
Asquerosa doble moral.
Quizás a nivel deportivo nunca me ha gustado pensar demasiado mal de las autoridades que dirigen los espacios deportivos (salvo en el boxeo ahí esta corrupto en todos los niveles) quiero decir no pienso que en premier league se castigue a unos y se premie a otros, no trato de decir que se castiga al Chelsea y en mucuss ocasiones se premia al Liverpool y al City, aunque a veces pareciera que si.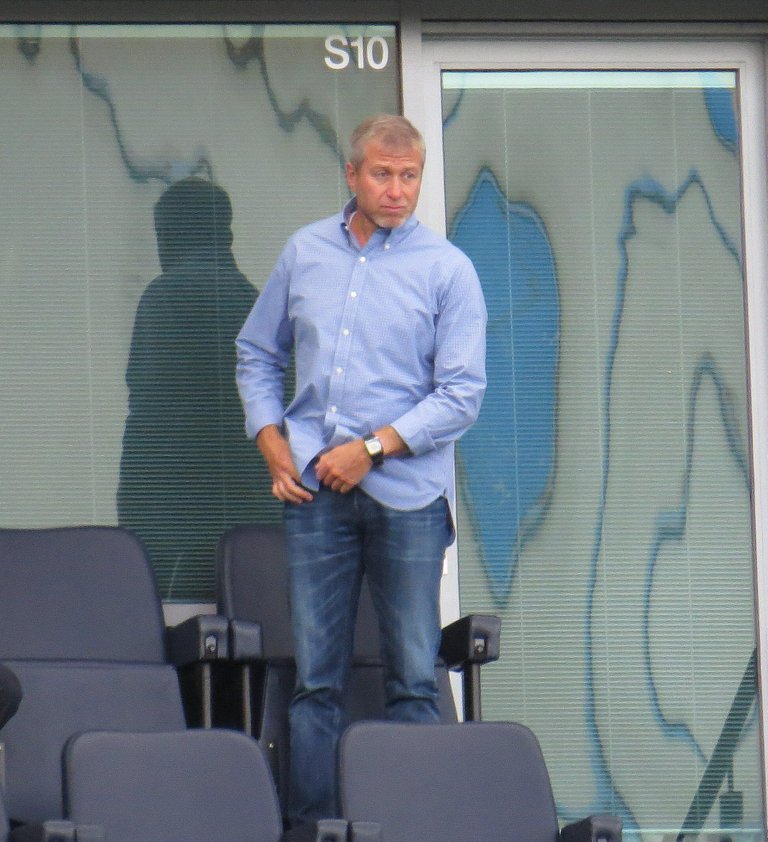 Source
Nor is there an international plot to sanction everything that is not aligned with their agenda.
Everything is aligned to "supposedly stifle the Russian government" so that it will not have the economic capacity to go ahead with the war. This has been the main premise for sanctioning Roman Abramovich and freezing all his assets and business in England.
I am not in favor of the war, I don't think anyone in their right mind would agree with it and I agree that measures should be sought to take away as much liquidity as possible from the Russian government. But come on, is sanctioning Chelsea going to end the war? Don't make me laugh, I'm going to go broke..
Tampoco es que haya un complot internacional que está de acuerdo y dispuesto para sancionar a todo lo que no se alineado bajo su agenda.
Todo esta alineado a "supuestamente ahogar al gobierno ruso" para que este no tenga capacidad económica para seguir adelante con la guerra. Esta ha sido la premisa principal para sancionar a Román Abramovich y congelar todos sus bienes y negocios en Inglaterra.
No estoy a favor de la guerra, creo que nadie en su sano juicio estará de acuerdo con ella y estoy de acuerdo que se busquen las medidas para quitarle toda la liquidez posible al gobierno ruso. Pero vamos ¿sancionar al Chelsea va a terminar la guerra? No me hagan reír que me arrugo.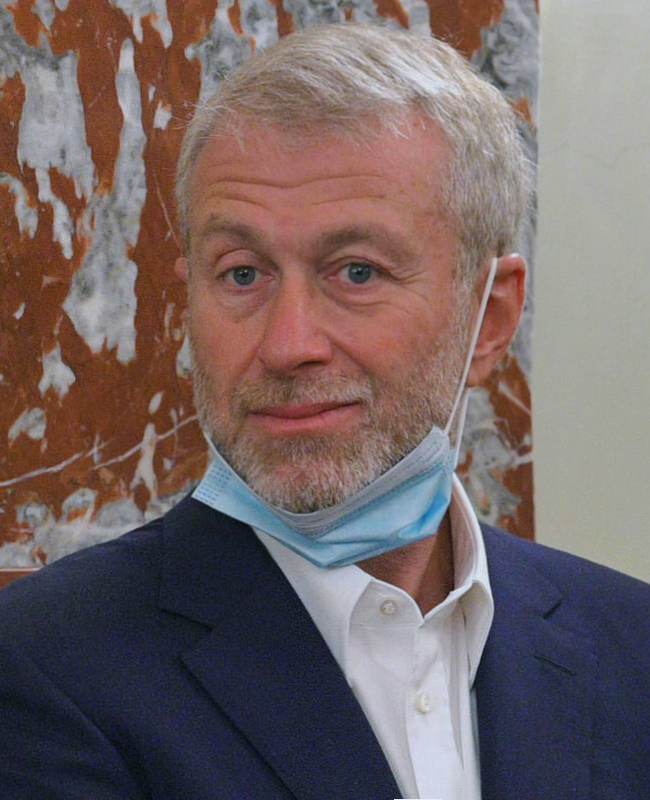 Source
I understand that the "Russian Oligarch" has strong relations and connections with the Kremlin, I understand that.
But come on, on the one hand they sanction and practically steal Roman's assets and on the other hand they let a Saudi Arabian Sheikh buy a club. With how questioned is the group that now owns the magpies.
Some are and others are not. One is rewarded and others are punished, it seems that the law is not even for everything in England.
The sanctions have not only affected the club financially but also in sporting matters, even if they want to look the other way or pretend to believe that they have not.
Entiendo que el "Oligarca Ruso" tenga fuertes relaciones y conecciones con el Kremlin, esta bien lo entiendo.
Pero vamos que por un lado se sancionan y prácticamente le roban los bienes a Román y por otro lado dejan que un Jeque de Arabia Saudí compre a un club. Con lo cuestionado que es el grupo que ahora tiene propiedad de las urracas.
A unos si y a otros no. A uno se premia y a otros se le castiga, parece que la ley no es pareja para todo en Inglaterra.
Las sanciones han afectado no solamente económicamente al club sino que también en lo deportivo, aunque se quiera ver a otro lado o se pretenda creer que no.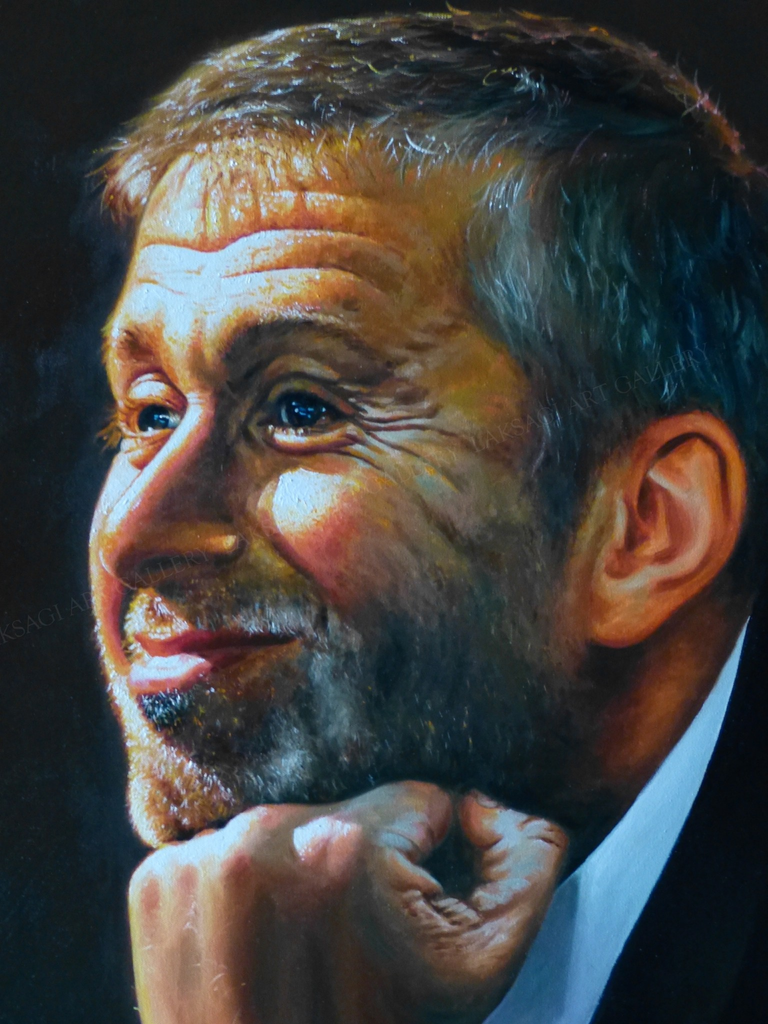 Source
The uncertainty that has surrounded the environment has affected the club, the players have not been very clear about their situation for the future, the fact that the accounts have been frozen has affected the movement even of the team.
The British government has done what it wanted with the club, it is not clear to me how the money from the sale of the club will be handled. It will go to the victims of the war, according to Abramovich, but who will handle the money? It is not clear to me, there are many things that are not clear about this whole fucking plunder.
**They stripped the best owner of a soccer club in recent years. MR Roman Abramovich.
La incertidumbre que ha rodeado el ambiente ha afectado al club, a los jugadores que no han tenido muy clara su situación de cara al futuro, el hecho que las cuentas hayan estado congeladas ha afectado el desplazamiento incluso del equipo.
El gobierno británico ha hecho lo que ha querido con el club, no me queda claro como se manejará el dinero que provenga de la venta del club. Irán destinadas a las víctimas de la guerra, según ha querido así Abramovich pero ¿quien va a manejar el dinero? No me queda claro, hay muchas cosas que no quedan claras de todo este puto despojo.
Despojaron al mejor dueño de un club de fútbol de los últimos años. MR Roman Abramovich.
---
---