Palms in the sunset
On this occasion I want to share with you a coastal landscape from my imagination.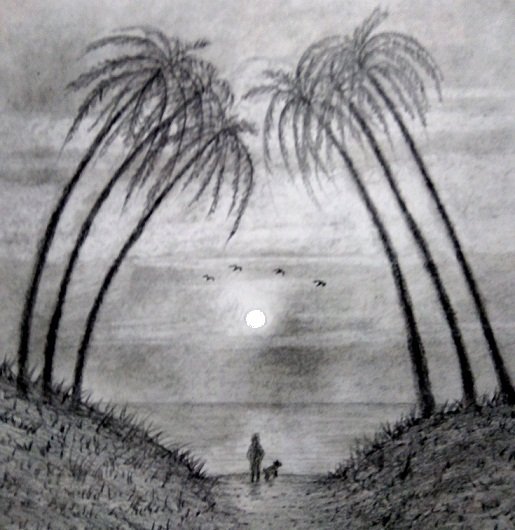 Implementation procedure:
Step 1. To make this drawing, graphite pencils are used on a simple sheet. At first the most elementary lines are drawn and the sun as a vanishing point.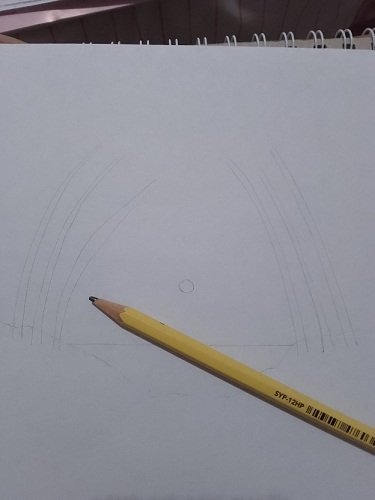 Step 2. With the help of a cutter, dark graphite is scraped over the part corresponding to the sea and the sky.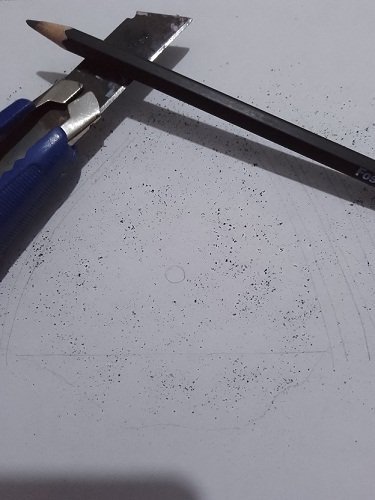 Step 3. With the help of a piece of toilet paper, the graphite powder is rubbed off.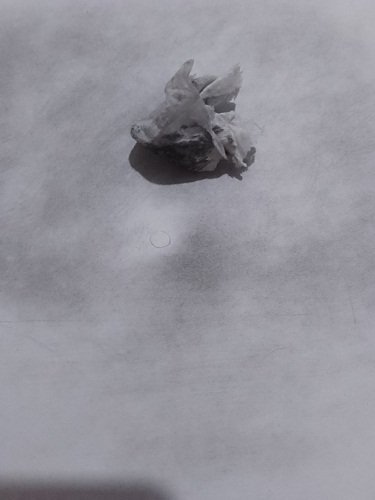 Step 4. With the help of a rubber eraser, draw some clouds in the sky and reflections on the sea.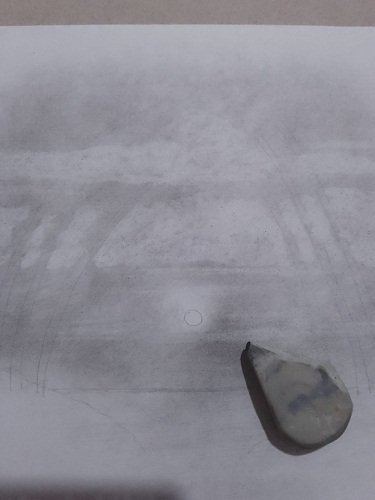 Step 5. Finally, the other details such as plants and herbs are added.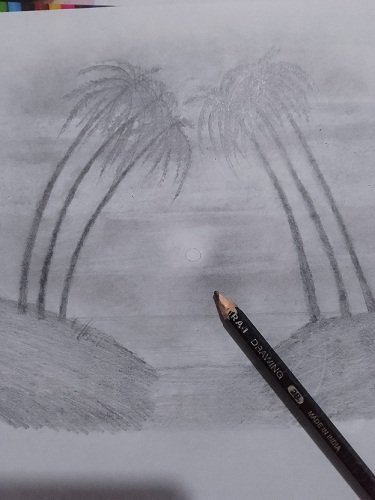 And ready. That's all.
I hope you like it.
---
---