Dark pinup modeling workshop w/ Cervena Fox!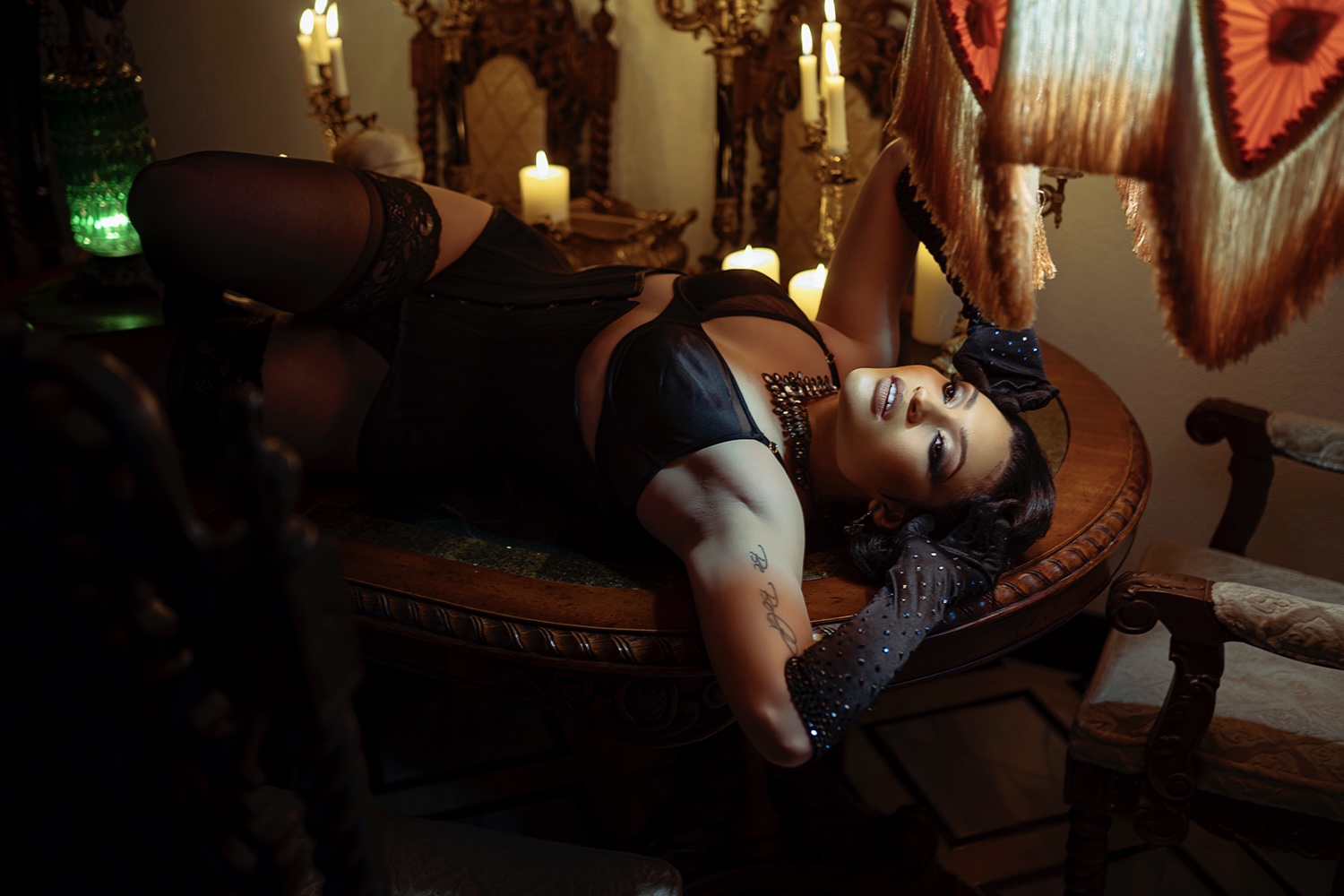 Well, that's a wrap! I'm on the return flight now, 40,000 feet above Nebraska […a state I'm grateful to be flying over, rather than driving through it as someone who's done both], on my back to Minneapolis. This was handily my favorite Viva Las Vegas to date. I'm honestly in disbelief that I'm writing that, but it's true. I think a silver lining to two years with COVID and the forced isolation that followed, was all of us finding our way to the real priorities in our lives. I, for one, needed to travel less. Heading in to the pandemics, I was asking the universe for some kind of intervention with my woefully unsustainable career. Viva was cancelled for two years and with this anticipated return to the Rockabilly Weekend, I did things differently.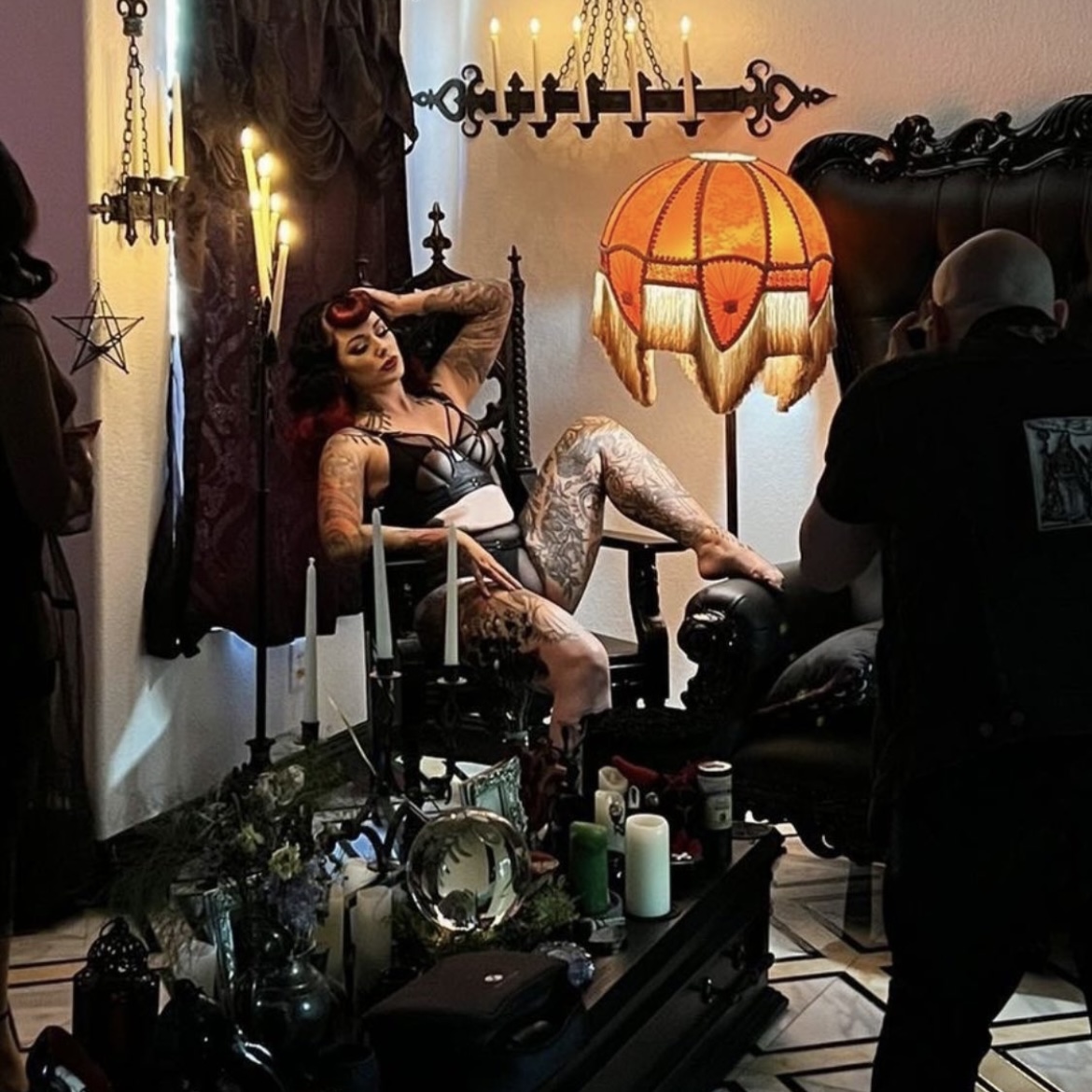 The biggest quality of life change for this trip was excluding dates in Los Angeles. Every year, I fly to LA for a week. My intention is to see friends, but once I start planning for that leg of the trip, I start getting inquiries about shooting. What I really want to do is see friends, but I have to make money while I'm traveling because, after all, this isn't a vacation. Before I know it, the majority of the trip is shoots and I'm left with almost no time for friends. By the end of those Los Angeles dates, I'm already exhausted and that's when I have to make the four hour drive to Vegas for the Rockabilly Weekend event. Another 12 - 18 shoots over the next week, each requiring hair, make-up, a location and 90 minutes to two hours of shooting.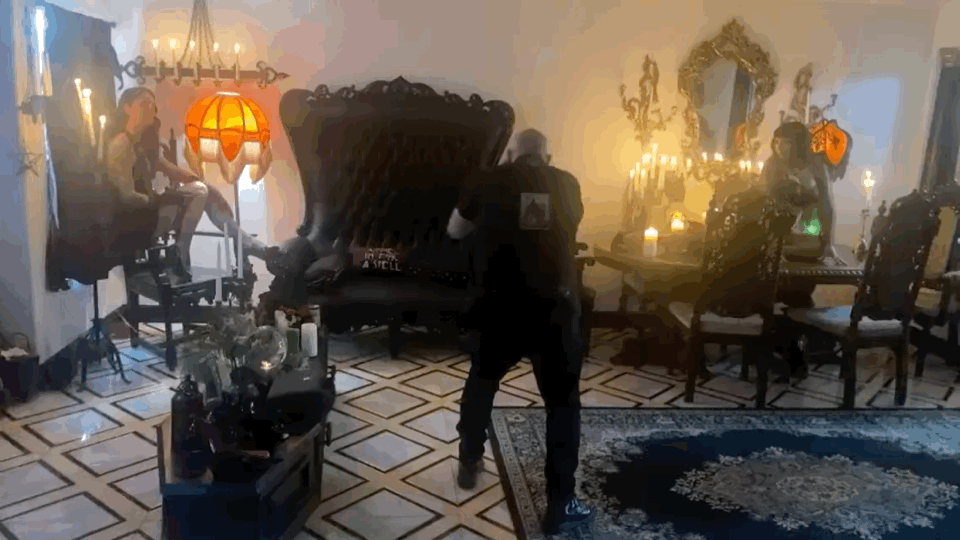 During this year's Viva, I was a guest photographer for two pinup events. One was with my friend Ana. We've been hosting an all inclusive events called, "Ladies First", for five years. The other was with burlesque legend, Cervena Fox. She was hosting a modeling workshop, during which she helped pose the models and I shot in my signature dark pinup style. In January, I shot with Cervena in her home, and once again, her home served as the backdrop for a sold out day of shooting with a dozen models from all over the country! Twelve hours and 2,300 photos later, we wrapped the event and I'm just now having a chance to review the images on the plane.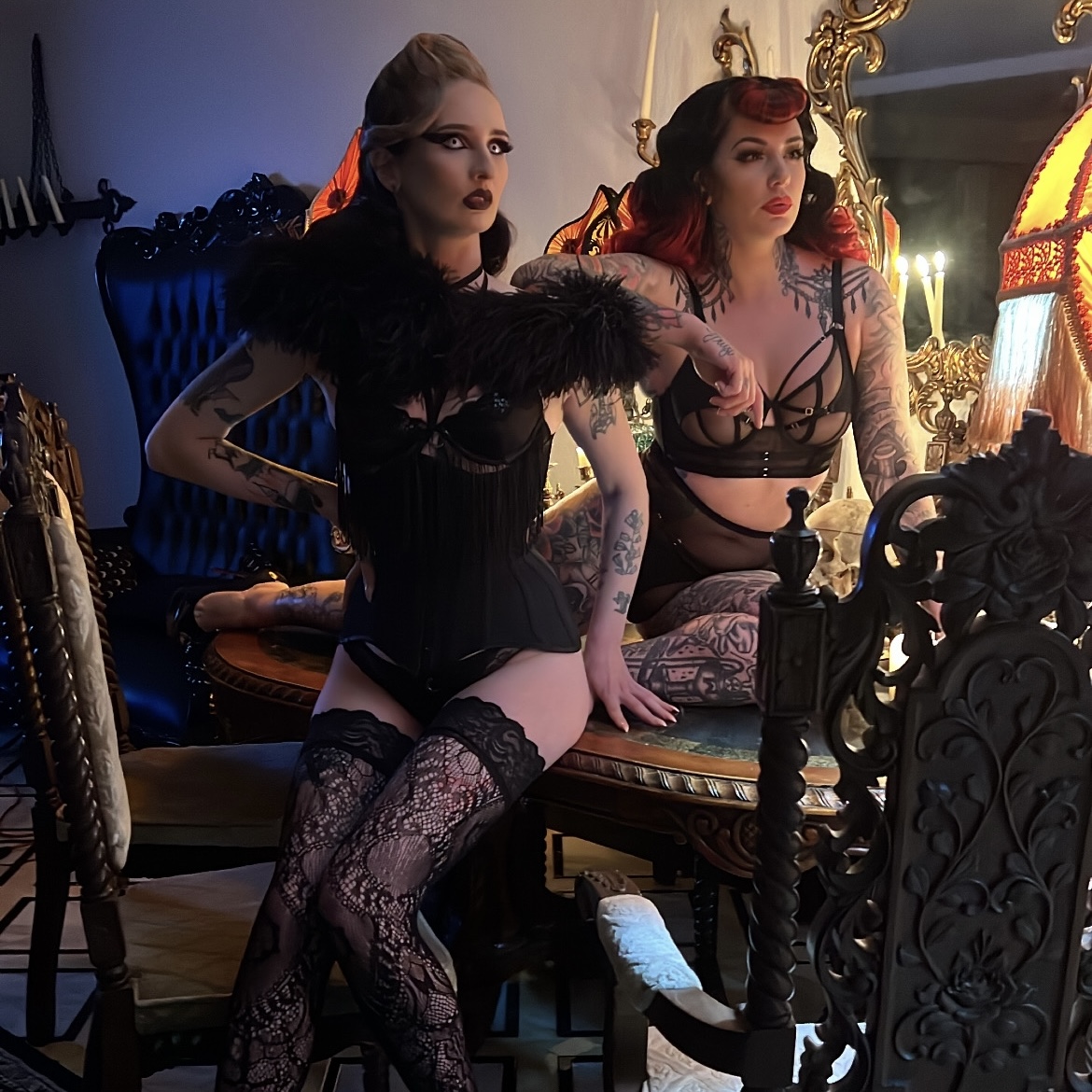 Tomorrow, I'll be spending most of the day looking through nearly 6,000 photos from the entire Viva Las Vegas Rockabilly Weekend. I'm really looking forward to the little comforts of home. Driving my Tesla will be very welcomed after a week of fume emission with a rental car. Being back at @caffetto, of course, and returning to kickboxing are all high on my list of things to indulge in now that I'm back in Minneapolis. If you like the work I share here on Hive, we're about to enter a renaissance of new content with all of these new shoots. I'm looking forward to sharing it all here on the blockchain! Good night!
---
---