Monomad challenge entry #150; Love N' Monochromes II
It's my 150th official monomad entry today. And I hope it's okay to feel proud of how much I have come. It could have been more entries by now though, if not for my hiatus from the challenge. Well, all that is in the past now.
Today, I celebrate 150 #monomad entries, laced with so many wins. I wish I kept count of those. Maybe I should start keeping count now. I think we should have like an "opta joe" stats of the Monomad challenge. It'll be fun to have, but it'll also be extra work for the amazing moderators that take time out to collate hundreds and thousands of entries.
My monomad journey has been an amazing one. Since my first entry up until the last one. I have received so much love. Even Brumest at one point helped me get through a scary man that was after my life 😁. That's the reason why for my entry today, I'll be sharing photographs from an engagement session I had with Mr Tare.
Check them out;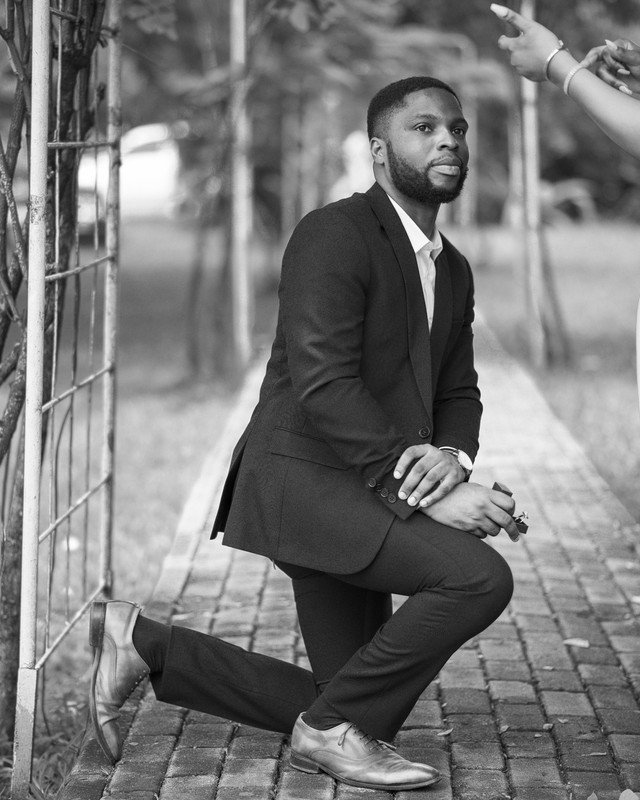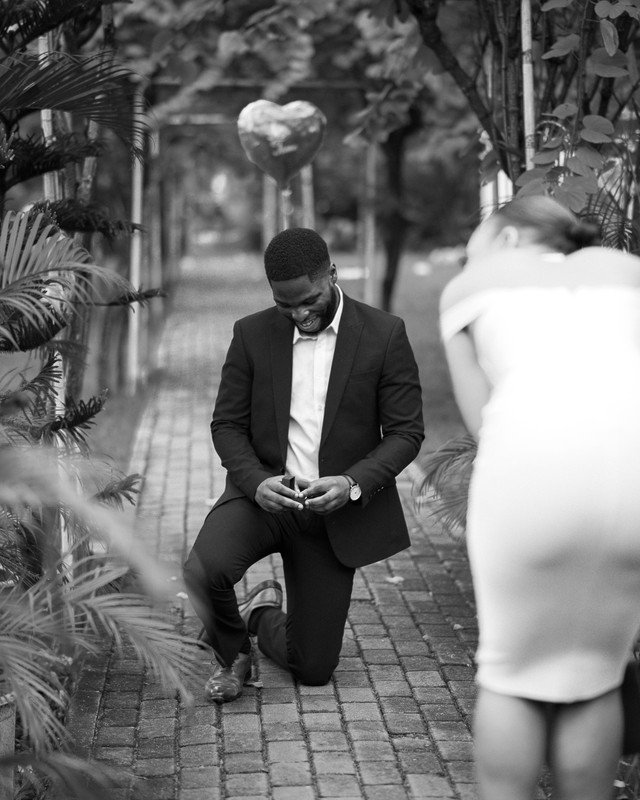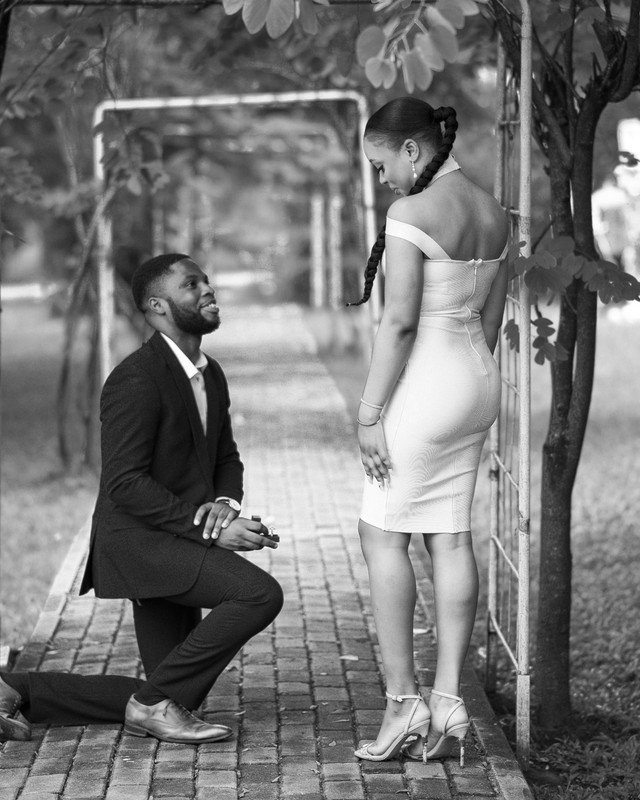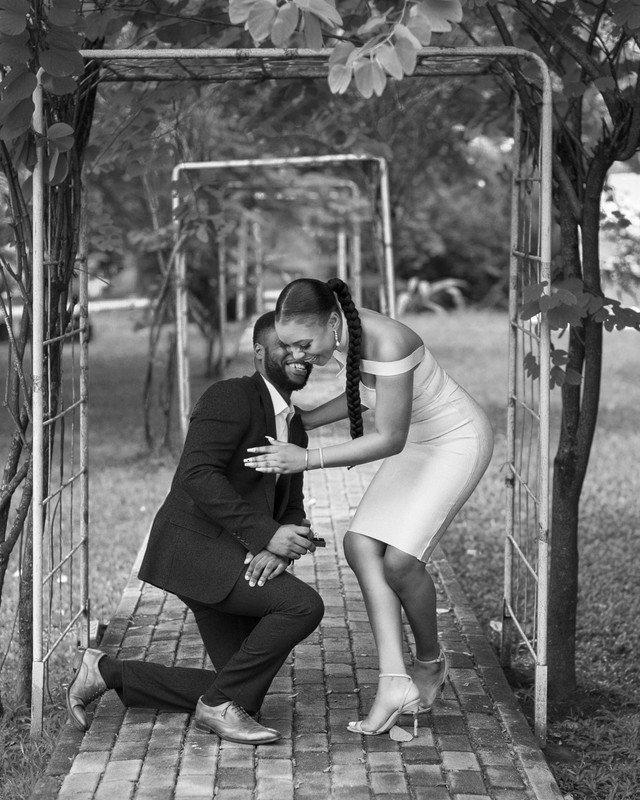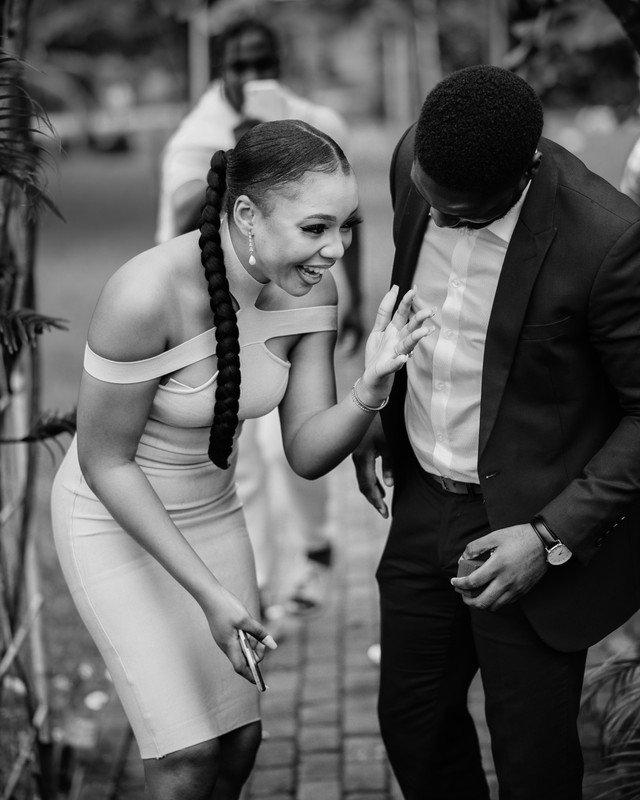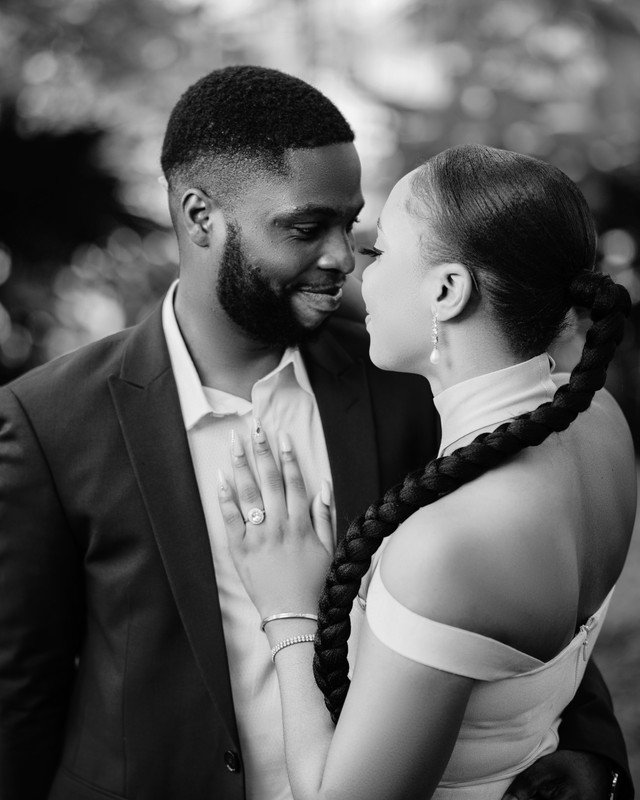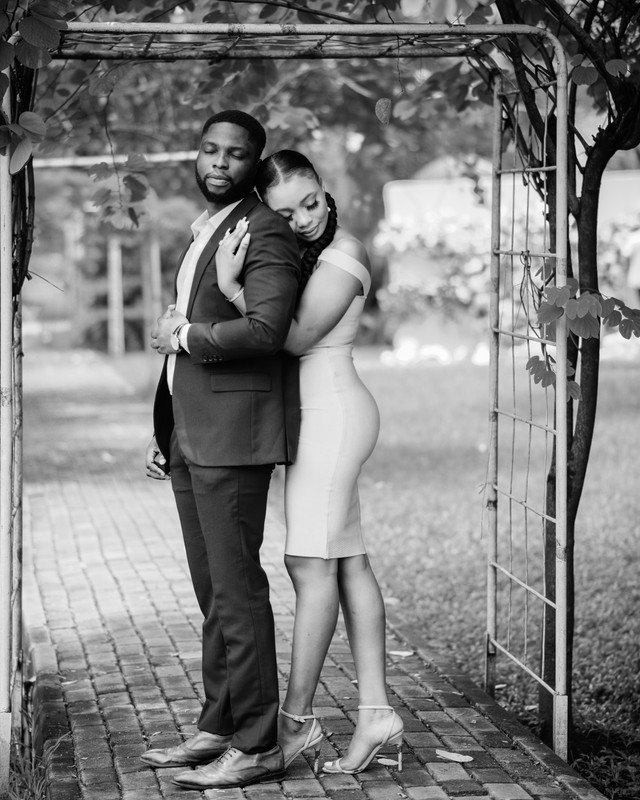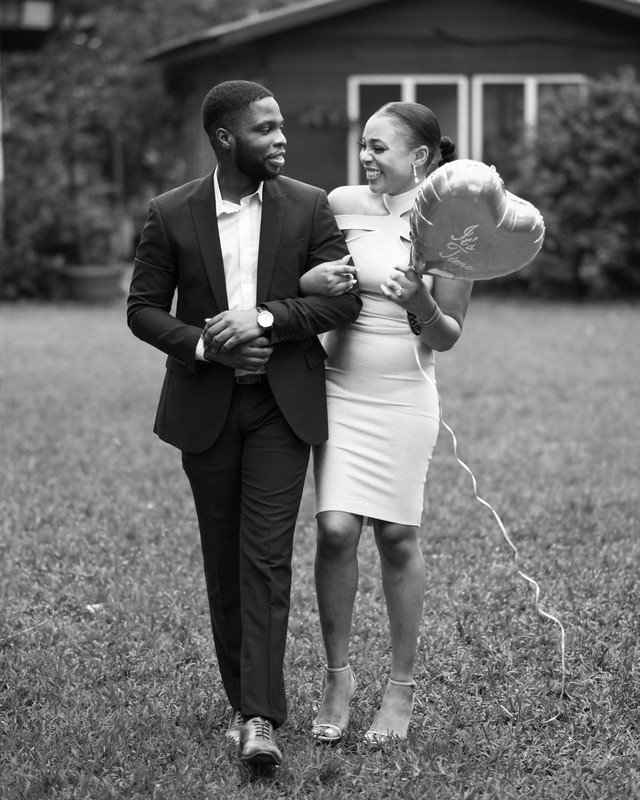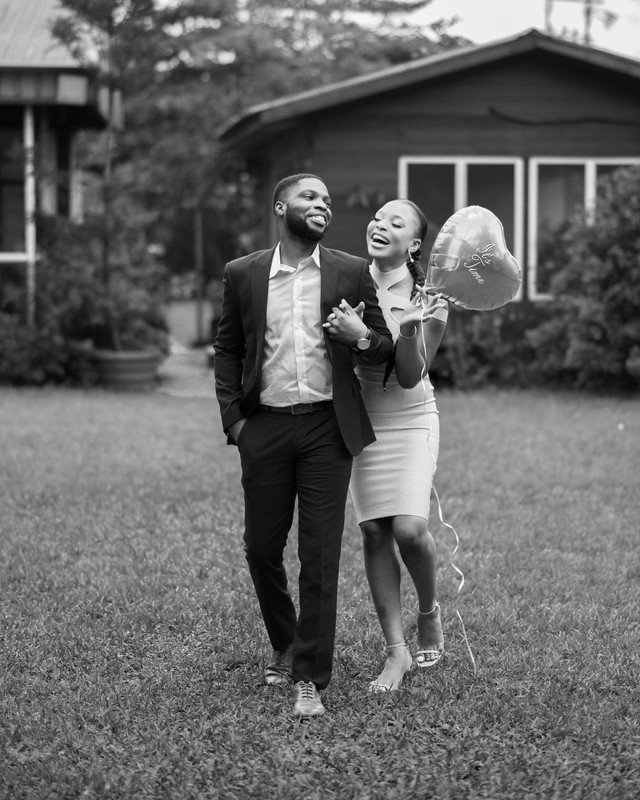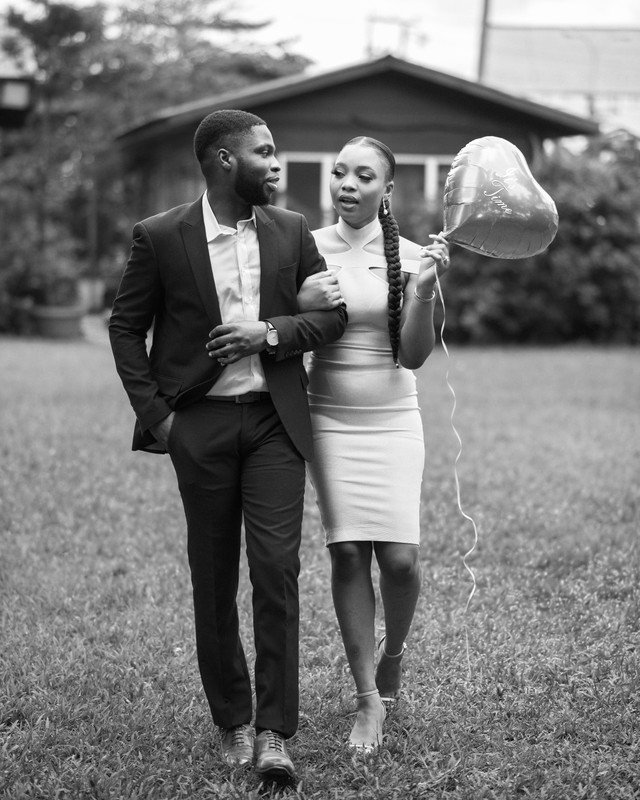 Tare had reached out to me about photographing his engagement to his beloved. It was going to be a surprise engagement. And I eventually turned out to be more than a photographer for the day. As I was tasked with planning and executing the surprise. It was fun(for a single person 😫).
We had a nice time shooting and I was glad that I was part of their big day. Wedding's come up this year and y'all are invited(not) 😁.
The photos are my entry for the #monomad
Oh! Don't forget to congratulate me on my milestone entry. Do am if e easy 😁
---
---