Was Once A Lolo's Little Girl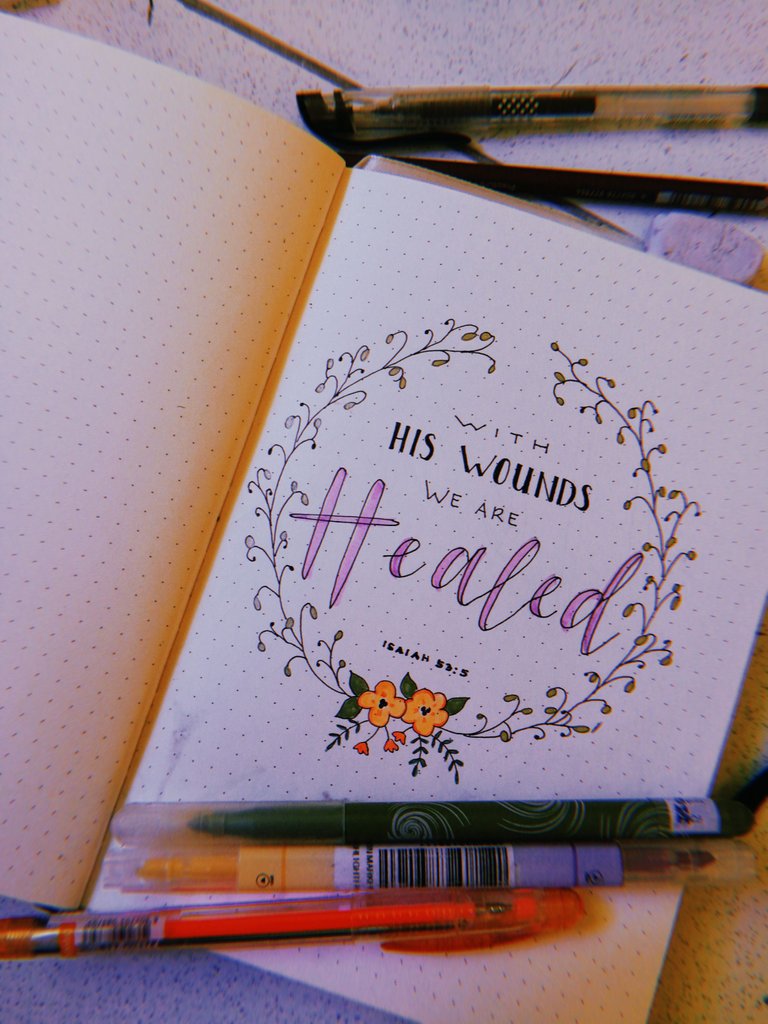 I am Lola's girl, but before that, I was Lolo's little girl, to begin with. I lived with my grandparents on my mother's side because my Mom was taking teaching units at that time, and my father was working in Zamboanga. I call my Lola, Nana, and my Lolo, Tata. It was supposed to be Nanay and Tatay, but I was a lazy kid who kept calling them Nana and Tata.
---
MY FIRST KNIGHT IN SHINING ARMOR
---
Honestly, I almost forgot my Tata's face because I was still six when he passed away, but I will never forget the days when he was my shield and protector.
I was one of the boys and was always with them from morning until afternoon. I was a naughty kiddo who loved to tease her grandpa. When I heard him shouting my name to go home already, I would run away from him instead of going home right away. I didn't know he was sick, but he loved to chase me around. I only knew he was always at home sitting by the window.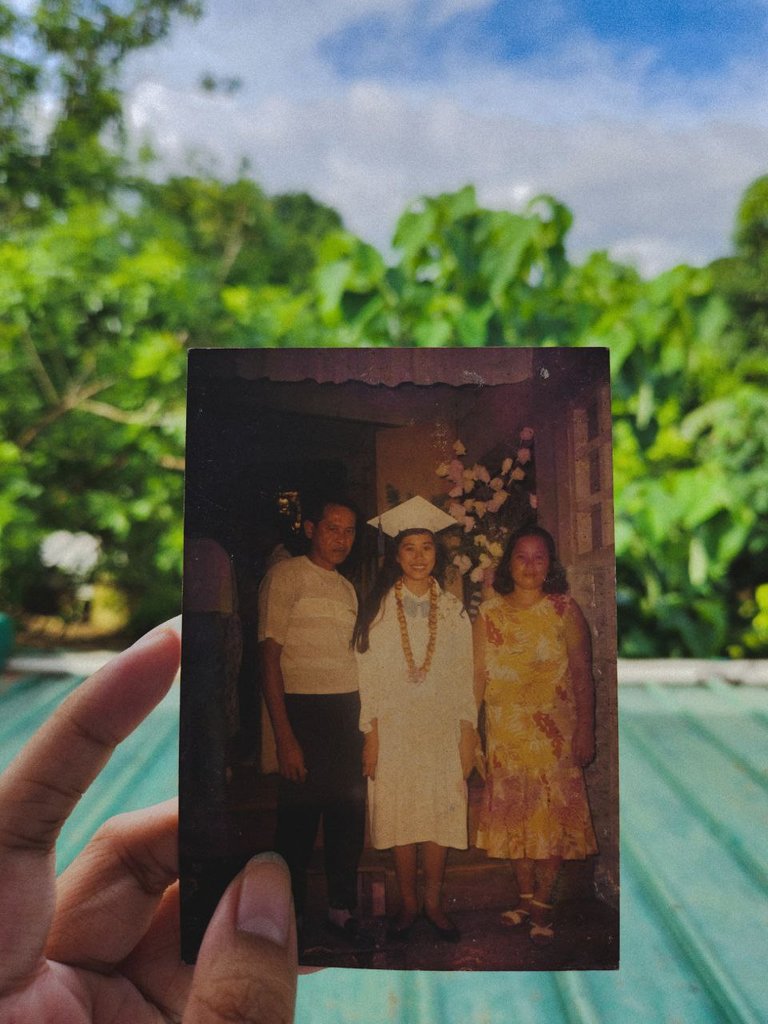 The only picture I have of my Tata. I asked my Nana to give me one so I can remember Tata's face.
If my Mama and Nana were mad at me, I would always go to my Tata in tears (some were crocodile tears), and he would scold them for scolding me. I was a spoiled granddaughter, his first grandchild from his only child.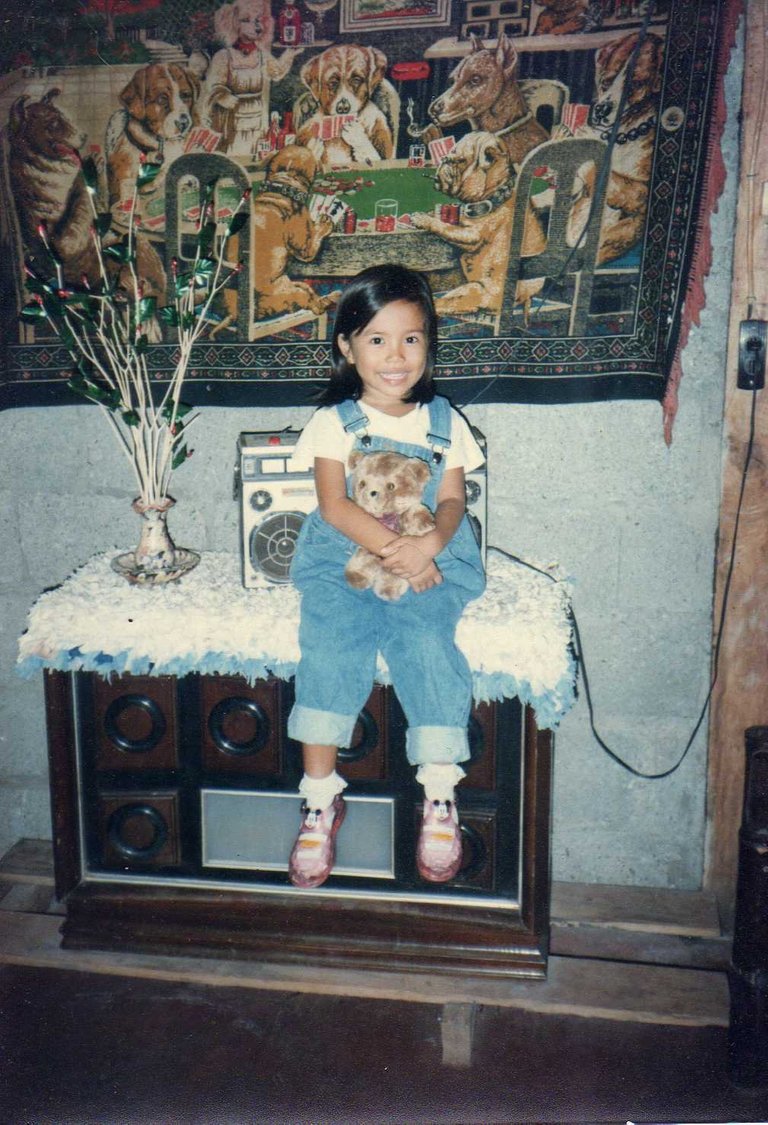 The bubbly spoiled granddaughter of Tata
Papa was assigned to Zamboanga del Norte. At that time, my mother finished her teaching units, so we lived there for more than a month. Siraway was a very secluded area, and communication was through letters. The fastest way to communicate was through military communication.
As a six-year-old child, almost everything was hazy. When we went back home, my Tata was no longer sitting by the window. He was in a white rectangular box with flowers and vertical lamps around. People were always at our house from morning to evening. I remember asking them why Tata is not waking up even when I call him. I didn't want him to wake up, and he wouldn't see first his spoiled Keen-Keen, so I always slept under the coffin. I didn't cry because, in my mind, he was tired and was sleeping soundly amid the loud noises.
At the church, I was staring at my Tata, and when they were about to close it, I got worried and cried so loud. I threw tantrums. I didn't want them to close the coffin. Mama explained that Tata will be in heaven watching over me as my guardian angel. I didn't want that - it meant I can't be seeing him again. But Tata had to leave, and I had my one last sight with my Tata in tears. I no longer had a protector and a Tata who would chase me around.
---
MY SWEET OLD MAN
---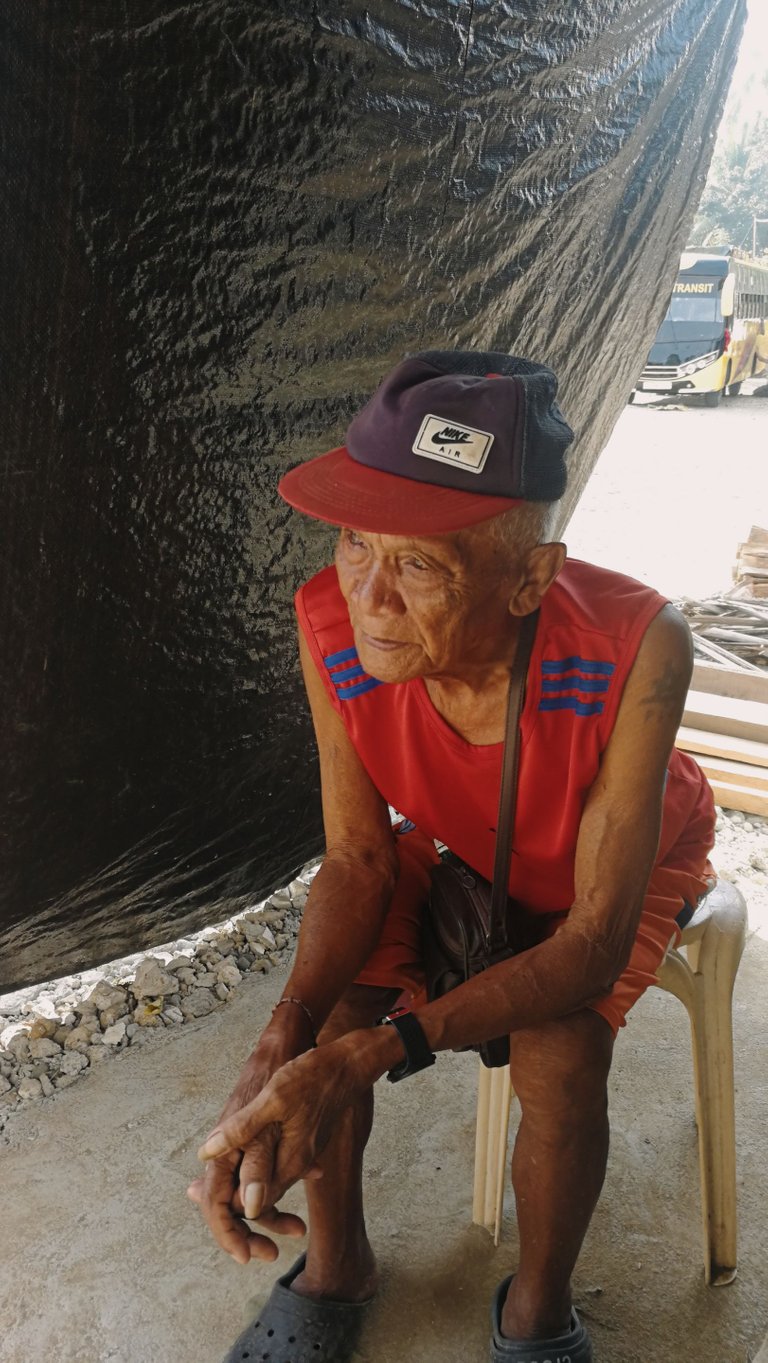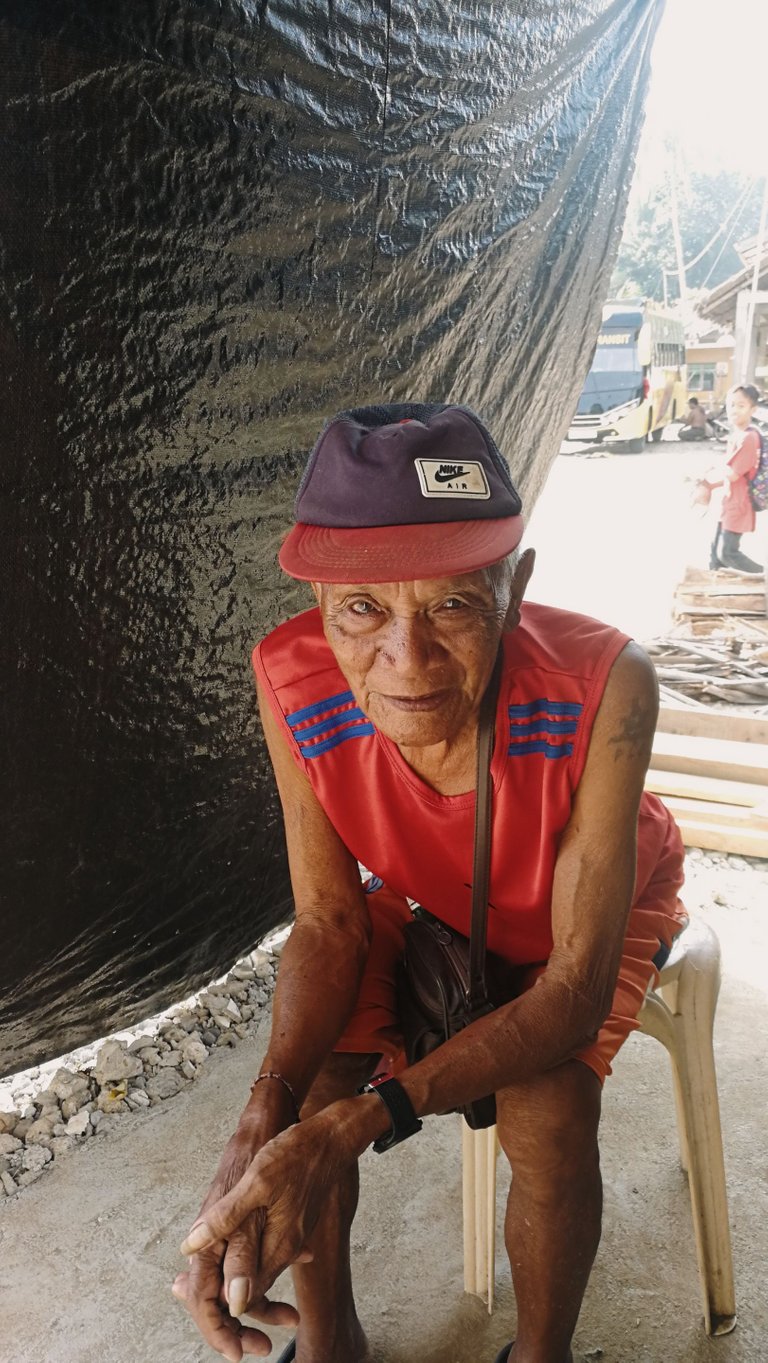 My Lolo Panyong, but my sisters and I prefer to call him Lolo Onyong.
Because my Tata passed away too soon, I've been asking my father about my other grandparents. I grew up not seeing them even once, and the same for them. Unfortunately, my Lola Waling died before my sister and I could visit. I had to beg my father if I could go with him. I was 17 years old at that time. Going to Baganian from Kauswagan, Lanao del Norte was a hassle.
It was a last-minute decision. I always fell asleep during travel, and we only had a motorcycle. My father had to tie me with a rope around his waist and put a box behind me so I won't fall. I slept for the 8-hour-long travel. When I woke up, I saw this old man in tears with a big smile. He helped father untie the rope and was laughing while doing so. He was amazed at how I was able to sleep despite the rope and the rocky road.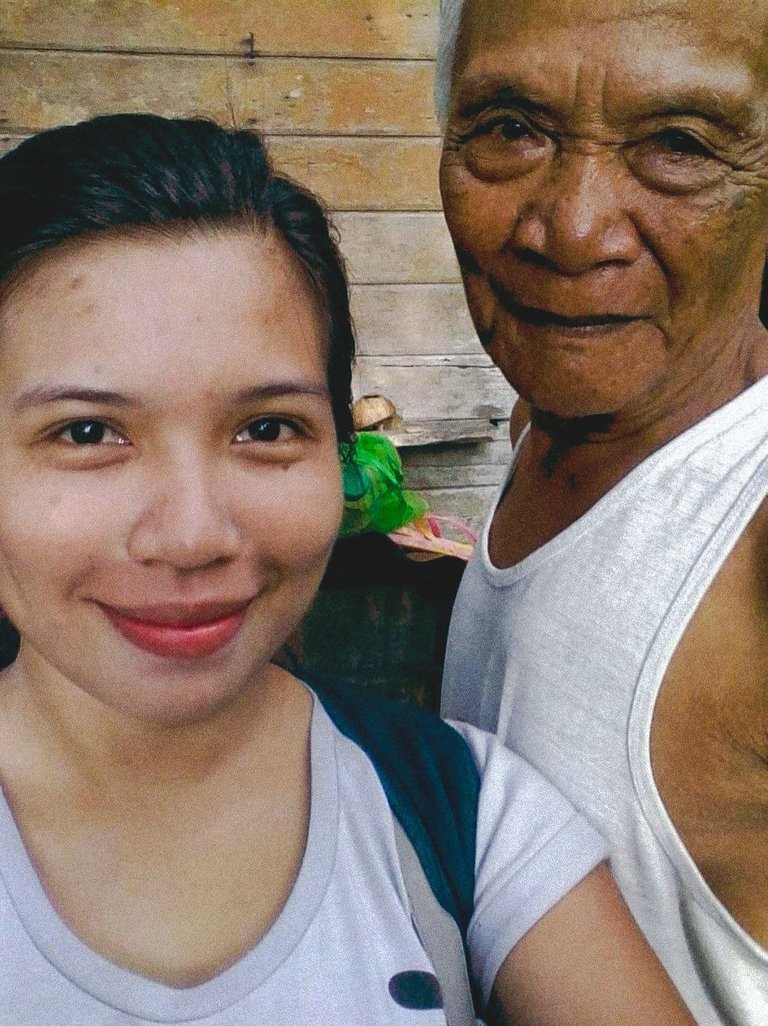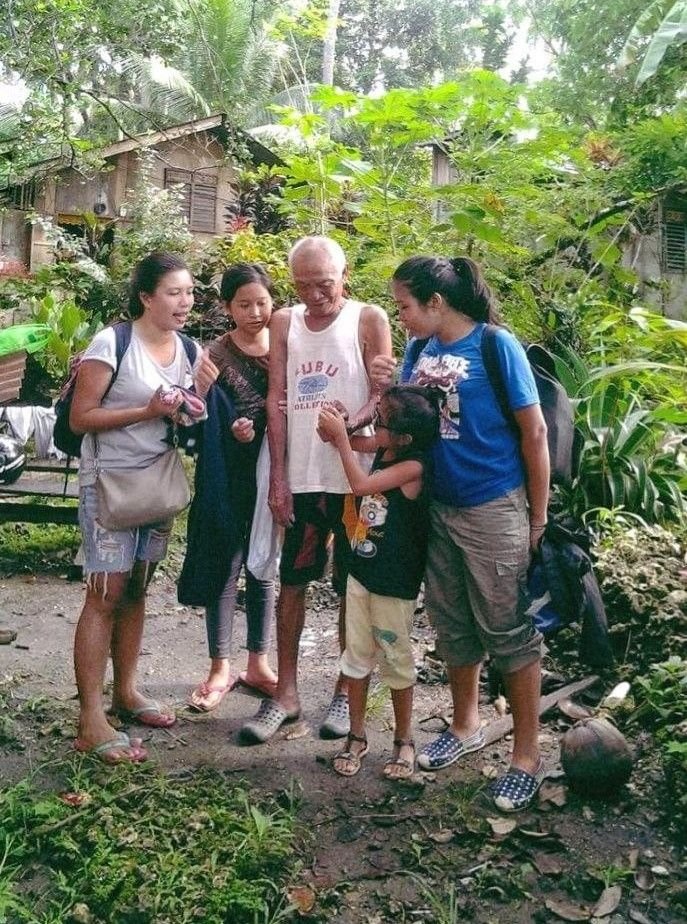 ---
We taught him how to finger heart. Our first and last picture with us, his granddaughters of his favorite Loloy, my Papa.
---
I've been craving a grandfather's love since the passing of Tata, so I was a clingy grandchild to Lolo Onyong. I always hug, kiss, and crack some jokes with him. He would say, "Kabugay nalang nimu jud, Keen (You're so playful, Keen.)" Since my sisters were left at home, they wrote a letter for him, and he cried while reading it. So I promised him that next visit, we will be complete.
I was in college, and the sem break was not in the vocabulary in the engineering department. The second in the pack was in college as well. It took us five years to visit him again. I was not the only one clingy, my sisters were, too. Our stay at that time was for a week only, but there was never a dull moment with Lolo. He always bought fish that we never tried eating before. Whenever we requested to go from the mountain to the beaches, he was always on the go. Even though he's in his 80s, he walked fast and would tease me about how I always pant with just a few-minute walk. Since it was his first time seeing us complete, it was also his first time hearing us calling names. And he can't help but laugh at it.
I am Waling - Papa's mother (Lola).
The second is Panyang - Papa's grandmother.
The third is Onyong - Papa's papa (Lolo).
The youngest is Oming - Papa's grandfather.
After three years, I went back to Baganian again. The project at the university ended, and I was jobless already. Instead of waiting for another project to work on, I decided to help in the opening of our bakery and manage it for a month before flying to Cebu to grab my license.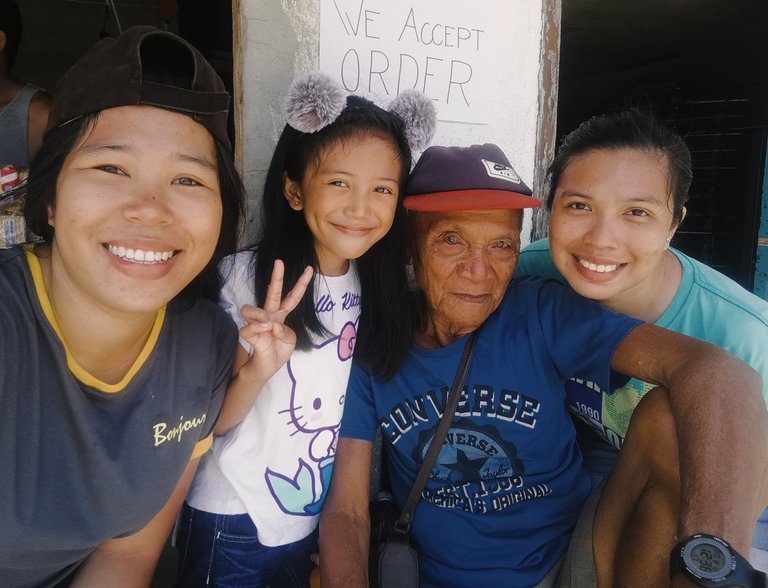 The third in the pack had an exam, so she wasn't able to go with us.
My month-long stay in Baganian was all worth it. It was a joy to my heart that I was able to prepare a hot chocolate drink for Lolo and serve it with bread. I was able to call him for lunch, snacks, and dinner. One month was short, but we were able to create memories together. I love how he easily laughed at my jokes and would always say, I'm his bugay but langi na apo (naughty but sweet grandchild). I even told him that when I come back, he will have an engineer granddaughter and must prepare a feast for me.
Unfortunately, COVID happened. Two weeks before the board exam, PRC announced the postponement. I was stranded in Cebu City. After more than two years of waiting, the board exam was pushed through, but sadly...Lolo passed away two months before the board exam results. I was shattered. I didn't know how to stand up again. I was not ready to say goodbye and not see him again.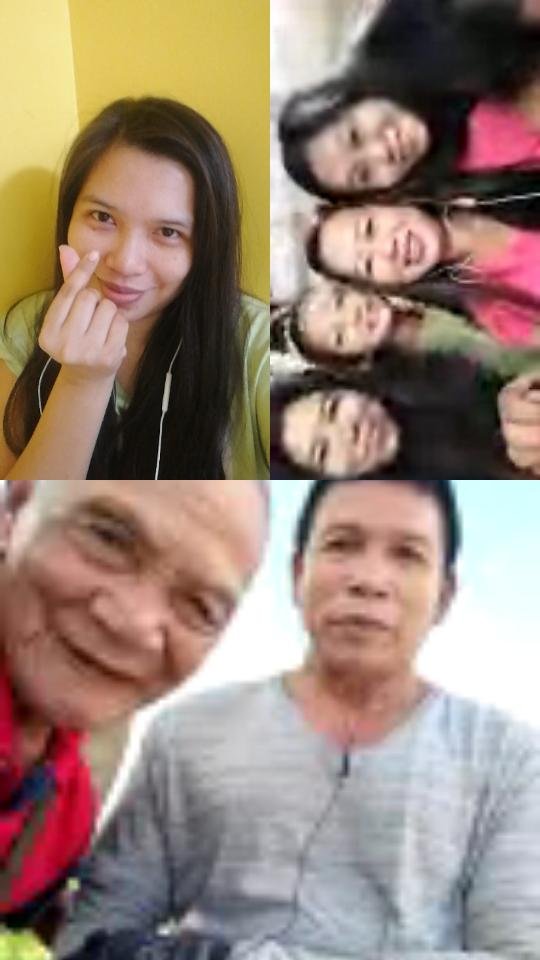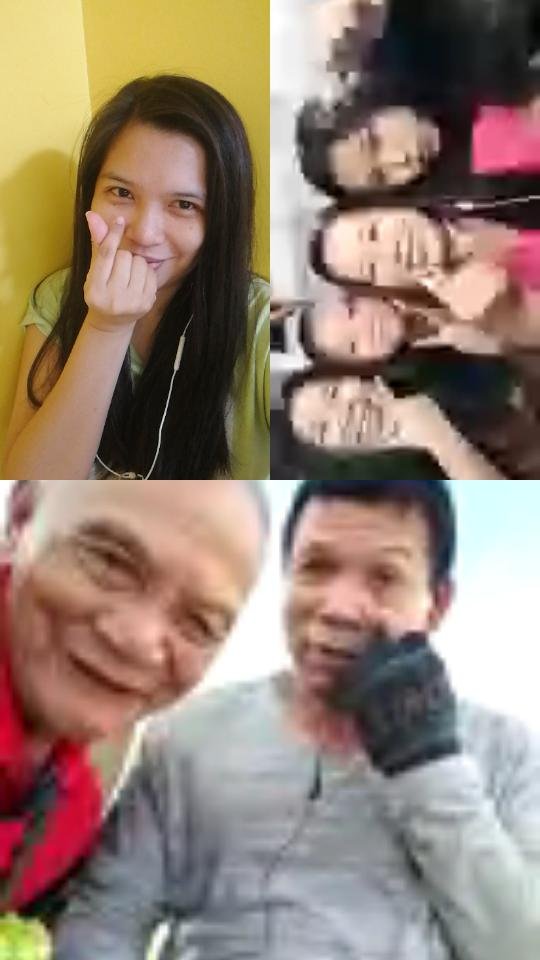 Papa and Lolo had to travel for more than 30 minutes to reach the area with a signal so we can video call together.
The delta variant was rampant - I had no chance of seeing him for one last time. Even if I took the RT-PCR, I was still a possible COVID-19 carrier. Plus I will miss my class and be absent from work for a week. I can file a leave of absence at work, but I will be missing out on the lessons in review, which I find difficult to process, and Baganian has no mobile signal or WiFi. It was a tough decision, so I asked for advice from one of the instructors.
It was the lowest point of my life. I was heartbroken (I still am) and couldn't even enjoy my birthday. I cried my heart out for days. I tried so hard to rewire my brain and prayed for strength and courage to go on. My motivation to go back to my hometown and Baganian with a license was stronger than before. So when the result was out, I screamed and bawled at the coffee shop.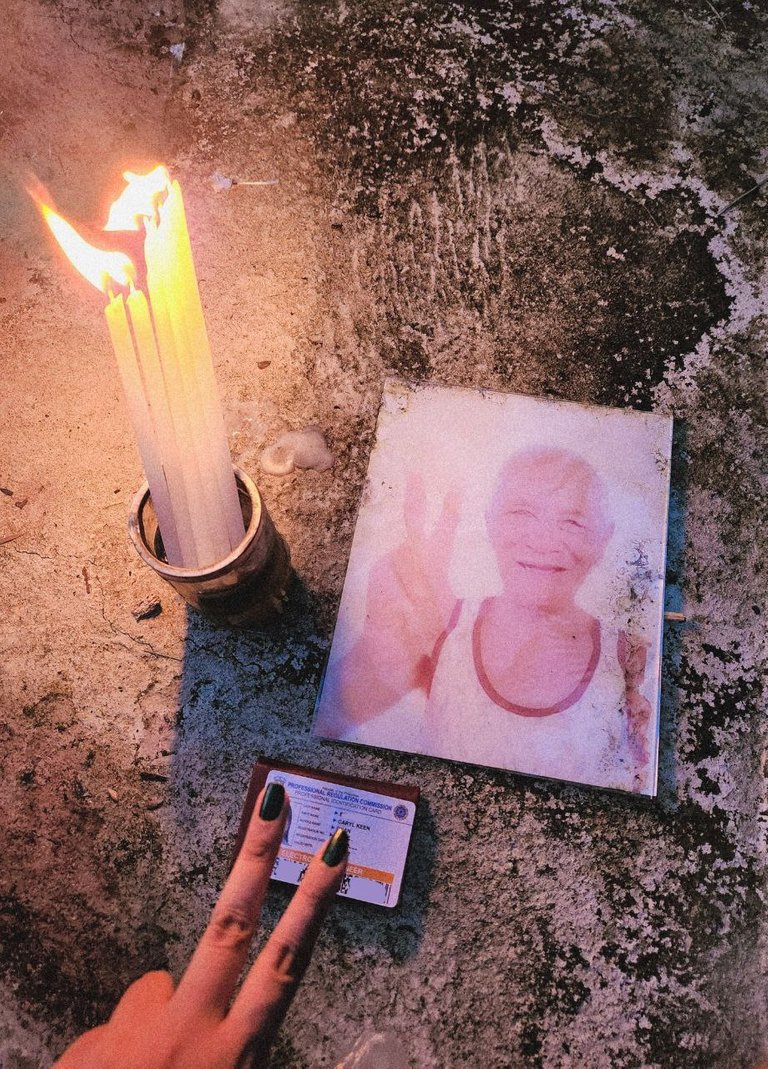 My promise to him
I waited for 3 months to claim my PRC ID. After 3 years, I was back in Baganian again to show Lolo Onyong the license I promised him. It is odd and difficult for me to visit Baganian without my sweet old man with his teary eyes and a big smile. I am still hurting, but I mustered the courage to go to the cemetery, and I took a photo of Lolo with my license. I know he is proud of me.
Despite being together for a very short time, the moments we shared with my Tata and Lolo will always be with me, forever carved in my heart and mind, even when I'm old and grey. I'm still lucky enough to experience how it is to be loved by them.
I miss you two. Hope I make you proud.
Until next time, Tata and Lolo.
I love you always and forever.
Your bugay na apo,
Keen-Keen
---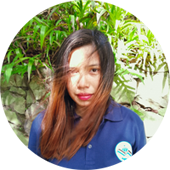 K N E E L Y R A C
• Instagram • Twitter • Goodreads •

---
---