I'm KLYE, Degenerate MS-Paint Dick Drawer, Self Taught Developer and HIVE Witness... AMA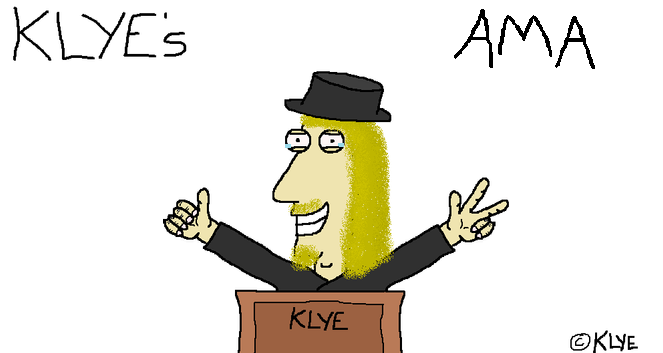 Hail all, I'm KLYE. If you don't know who I am already from my over 4 years between HIVE and the old chain then you haven't been paying fucking attention. Before continuing with this AMA I request that you take a look at my art portfolio by clicking on the link listed below.. (WARNING: Tons of NSFW art)
On top of drawing a metric ton of dank MS-Paint dicks I'm also a software developer.. Been coding since I was a young lad but only recently in the past few years started to do it in an attempt to prosper.
I built a site called Hive-Roller.com which is a provably fair 1% house edge dice game that offers community bankroll offering up to 99x multiplier on investment leverage. Come check the site out!
Anyways, lets fucking do this.. I am KLYE, Ask me anything!
( also click the link below and vote for my witness will ya? )
---



Looking for an Affordable, Secure & Reliable Server Host for Your Witness Server or Other Web Related Projects? Check out Privex.io!
---
---