Three steps of love 🐈💖 A little story

My two cats were not always friends, especially since one of them is a little territorial (the one on the right side).
✧:・゚✧:・゚✧
Despite that, over the time they accepted each other a lot. They still fight a little bit sometimes, but other times you can see the affection they have for one another.
This was one of those times. They were just laying in a high spot (which is a thing they love) and the grey one decided to pet the other. She's not usually like that, so I took this photos just in time! ♥️✨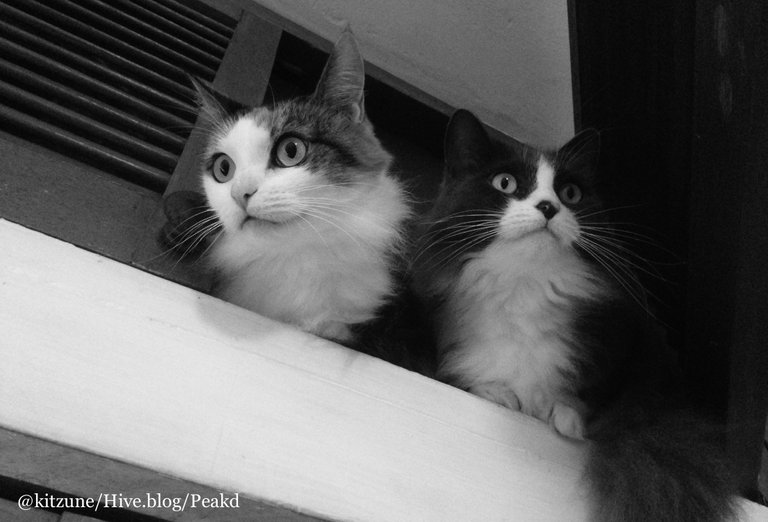 First she looks to the right
Then to the left, like she doesn't care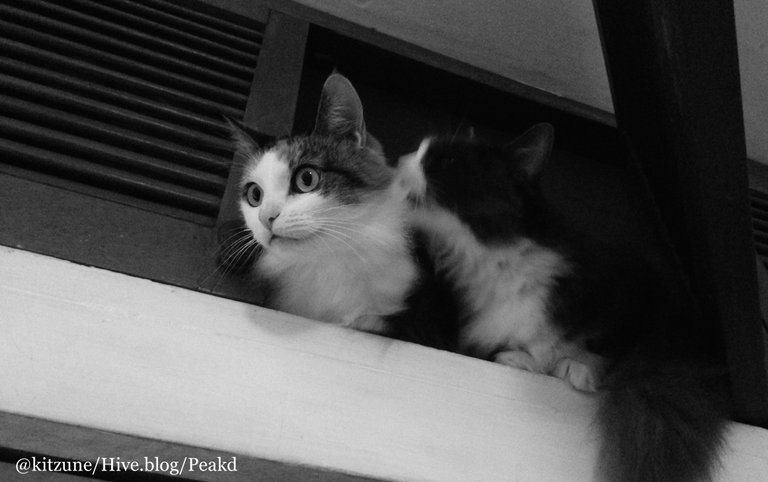 Then the sudden kiss
Aren't they cute? ♥️
✧:・゚✧:・゚✧
Mis dos gatas no siempre han sido amigas, especialmente porque una de ellas es un poco territorial (la del lado derecho).
A pesar de eso, con el tiempo se aceptaron mucho. Todavía pelean un poco a veces, pero otras, puedes ver el afecto que se tienen la una a la otra.
Este fue uno de esos momentos. Solo estaban acostadas en un sitio alto (que es algo que les encanta) y la gris decidió darle afecto a la otra. Ella no suele ser así, ¡así que tomé estas fotos justo a tiempo! ♥️✨
---
By Fernanda Rojas @kitzune

.
.
.
.
.
.
.
¡Vota, comenta o comparte!/ ¡Vote, comment or share! 🌸
Thanks you much! / ¡Muchas gracias! ♥️
Follow me / Sígueme por:
Twitter
Instagram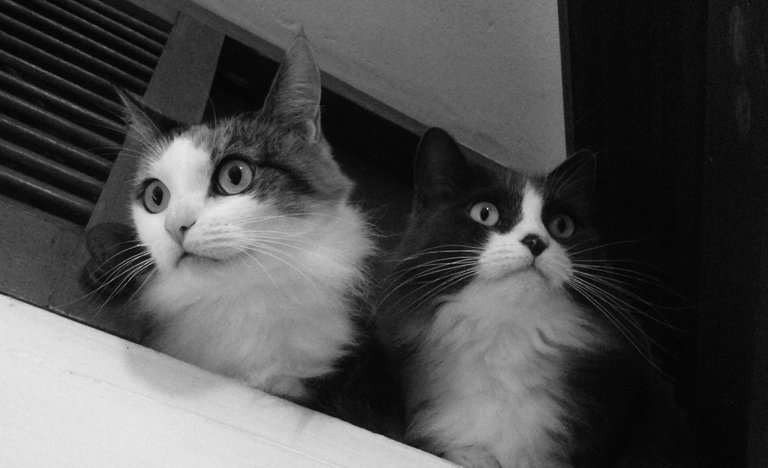 All fotos were taken by me/ Todas las fotos son de mi autoría.
---
---