🐰🐯 The rabbit and the tigger - Digital illustration (Eng-Esp)

This is an illustration that I had to do for a children's magazine, in which I had to represent a scene that merged two characters from a popular tale (a tiger and a rabbit) in a scene with children. In general I tried this to have a light and warm style, and the children fly a kite because in the area where I come from it is a common activity that many children do in a group with friends or family.
---
The process was completely digital, the first sketch was done with pencil, but it was just a very basic guide. I took some real animal references for the rabbit and the tiger.
---
Esta es una ilustración que tuve que hacer para una revista infantil, en la que debía representar una escena que uniera a dos personajes de un cuento popular (un tigre y un conejo) en una escena con niños. En general traté de que tuviera un estilo ligero y cálido, y los niños vuelan una cometa porque en la zona de donde provengo es una actividad común que muchos niños hacen en grupo con amigos o familia.
El proceso fue completamente digital, el primer boceto lo hice a lápiz, pero solo era una guía muy básica. Tomé algunas referencias de animales reales para el conejo y el tigre.
---
The composition had to have space for the rest of the elements of the cover, that´s why it has some free spaces. I've done few illustrations with children's themes, but it was fun and I liked the result, I hope you like it too!
---
La composición debía tener espacio para el resto de los elementos de la portada, por eso tiene algunas áreas libres. He hecho pocas ilustraciones con temas infantiles, pero fue divertido y me gustó el resultado, ¡espero que les guste también! 😅😊
 💚💚💚💚💚💚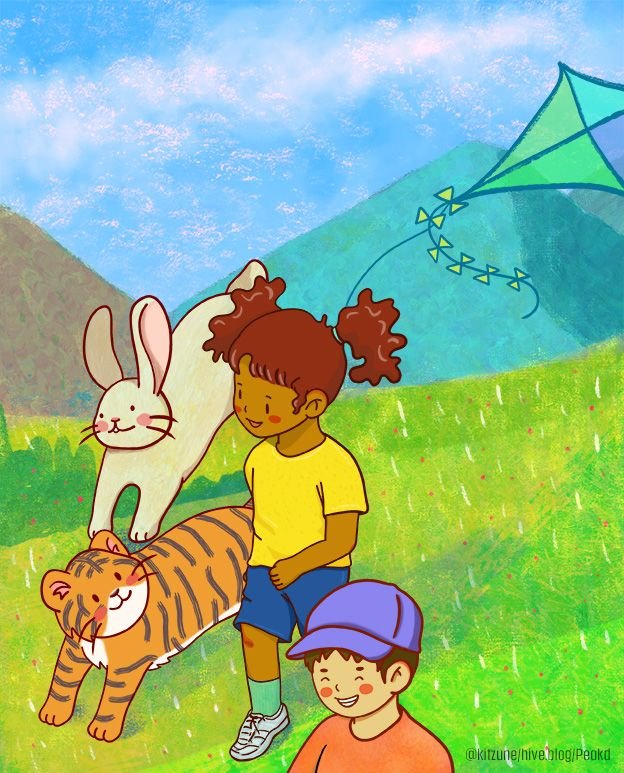 💚💚💚💚💚💚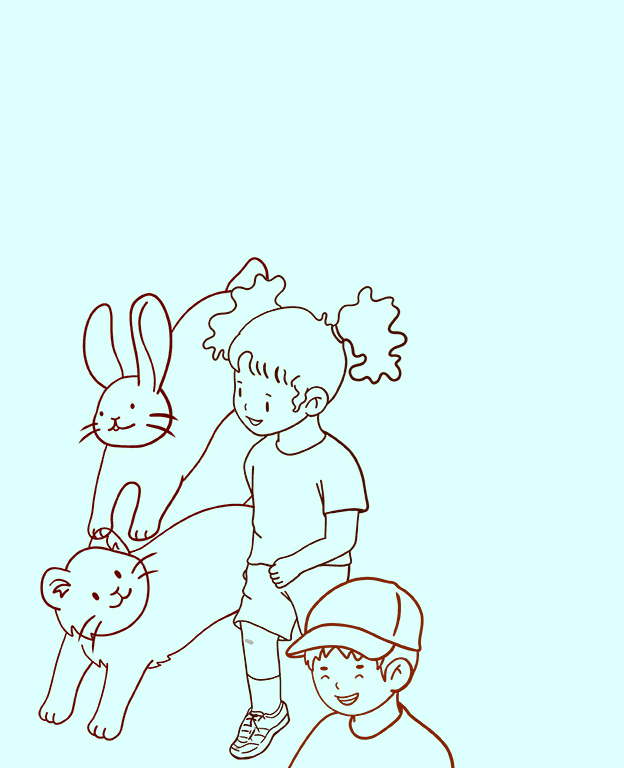 💚💚💚💚💚💚
---
By Fernanda Rojas @kitzune
Thanks for reading!
If you find my art interesting or wanna see more of other things I've made check out my profile. ♥️

.
.
.
.
.
.
.
Vote, comment or reblog it ! ♥️ ♥️
Thanks a lot! ♥️
Follow me on: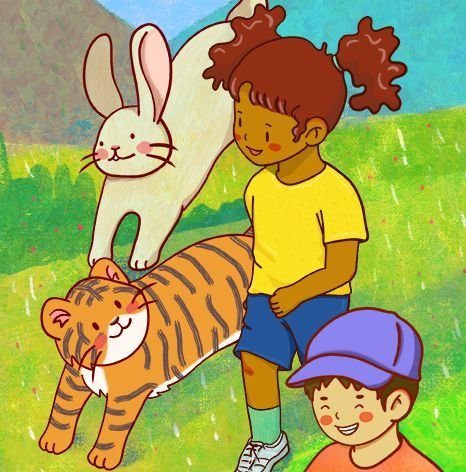 ---
---