The mannequin virgin - Experimental drawing

In a visit to a church that I made a while ago, I discovered an interesting image of a virgin.
---
Not only the image but the decoration was really interesting to me. I really liked it, that's why I interpreted it in a drawing and here you can see the result.
---
En una visita a una iglesia que hice hace un tiempo, descubrí una interesante imagen de una virgen.
No solo la imagen, sino la decoración me resultó muy interesante. Me gustó mucho, por eso lo interpreté en un dibujo y aquí pueden ver el resultado.
I don't usually visit churches nor am I a religious person, but I admire the imagery of those places, especially the older ones.
No suelo visitar iglesias ni soy una persona religiosa, pero admiro la imaginería de esos lugares, especialmente de las más antiguos.
ᕙᕗᕙᕗᕙᕗᕙᕗᕙᕗᕙᕗᕙᕗᕙᕗᕙᕗᕙᕗᕙᕗ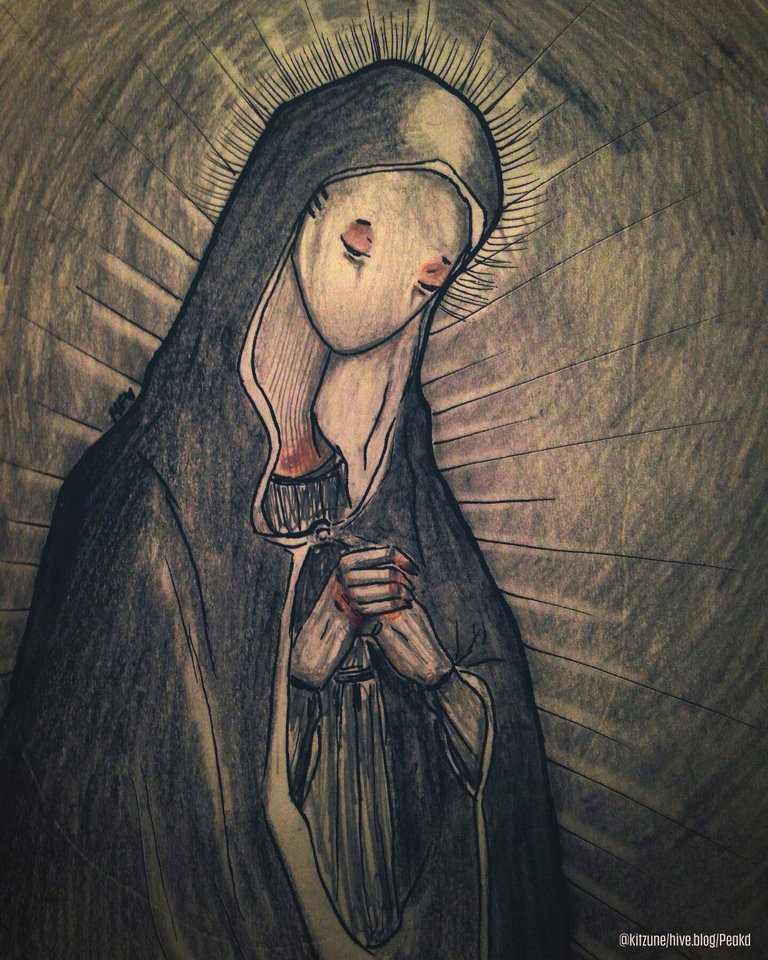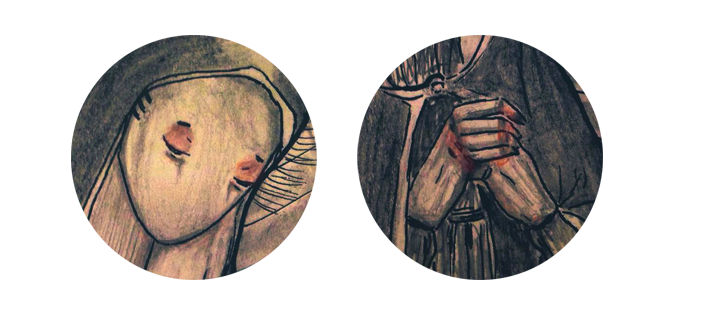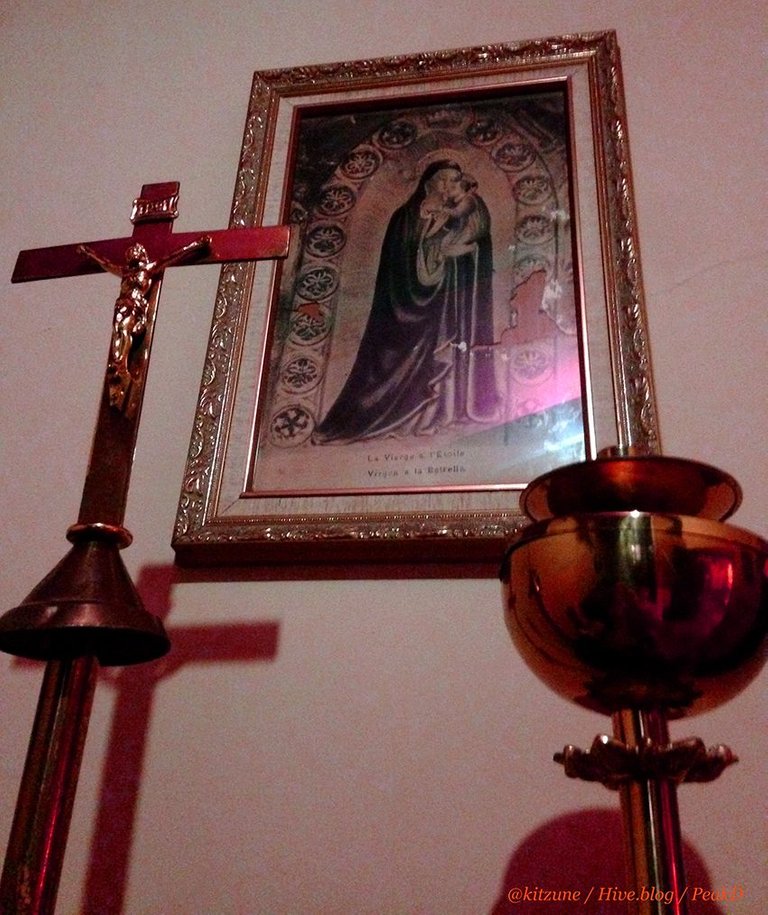 This is the picture I took inside the church.
ᕙᕗᕙᕗᕙᕗᕙᕗᕙᕗᕙᕗᕙᕗᕙᕗᕙᕗᕙᕗᕙᕗ
Check my more recent illustration here:
Daydreaming Demon - Traditional illustration
I hope you like it, and I'll be glad to read your opinions in the comments.
By Fernanda Rojas @kitzune
Thanks for reading! If you like my art or wanna see more of other things I've made check out my profile! ♥️


.
.
.
.
.
.
.
Vote, comment or reblog it ! 🌸
Thanks a lot! ♥️
Follow me on:
Twitter
Instagram
---
---