Portrait of a feeling - Mixed media drawing
This is a portrait that I made with a slight reference, but that I completely transformed so that it reflected my feelings at the moment I drew it.
---
As for the colors, I wanted them to reflect melancholy and femininity. Like the soft sadness of a young woman... I would like to have a good verse to complement this drawing, but I haven't read poetry for a while, and I don't think I'm the best to write it... If you knew an appropriate verse I would like to meet it...
---
Este es un retrato que hice con una ligera referencia, pero que transformé por completo para que reflejara mis sentimientos en el momento en que lo dibujé.
En cuanto a los colores, quería que reflejaran melancolía y feminidad. Como la suave tristeza de una joven... Me gustaría tener un buen verso para complementar este dibujo. pero hace tiempo que no leo poesía, y no creo que sea la mejor para escribirla... Si sabes un verso apropiado me gustaría conocerlo...
◭◭◭◭◭◭◭◭◭◭◭◭◭◭◭◭◭◭◭◭◭◭◭◭◭◭◭◭◭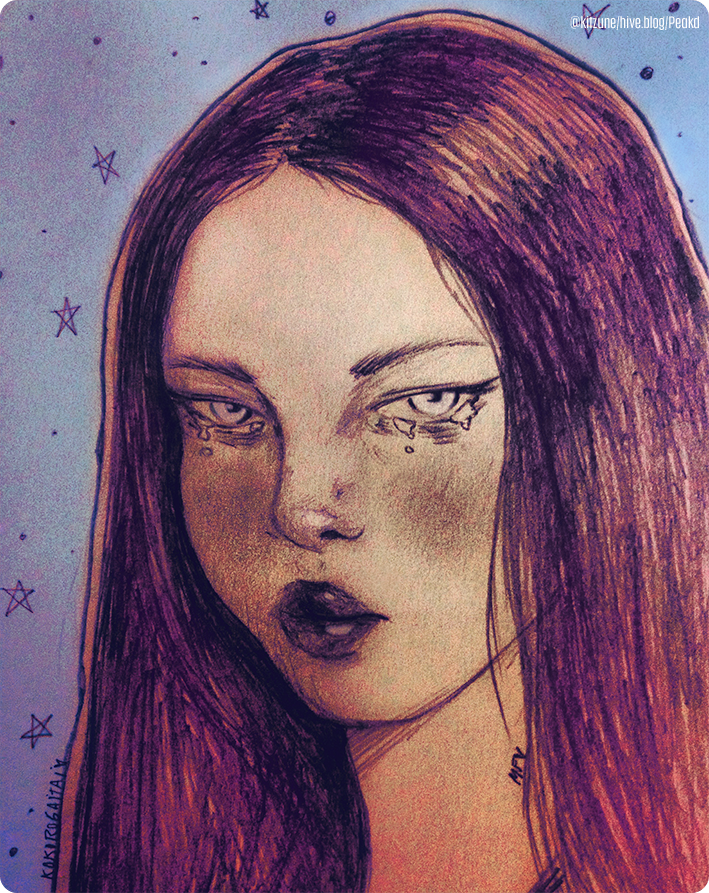 I named is July girl, since I drew it in a month of July that was very touching to me... So I think of this as a memory.
◭◭◭◭◭◭◭◭◭◭◭◭◭◭◭◭◭◭◭◭◭◭◭◭◭◭◭◭◭
Check my more recent illustrations here:
The mannequin virgin - Experimental drawing
Daydreaming Demon - Traditional illustration
I hope you like it, and I'll be glad to read your opinions in the comments.
By Fernanda Rojas @kitzune
Thanks for reading! If you like my art or wanna see more of other things I've made check out my profile! ♥️

.
.
.
.
.
.
.
Vote, comment or reblog it ! ♥️ ♥️
Thanks a lot! ♥️
Follow me on:
Twitter
Instagram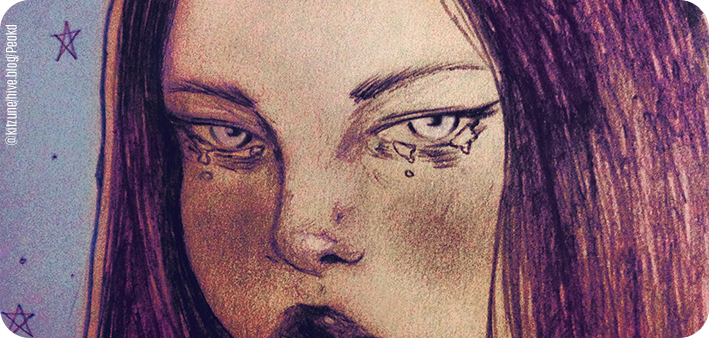 ---
---