Nightly kid - A drawing I made one night 🌑

I do most of my drawings at night. Sometimes while listening to music or after having seen something curious. Others I draw while watching a movie or a TV show.
---
This time I think I wasn't thinking about something in specific, I just started sketching the ear and then I developed the rest of the character without any initial ideas. It started looking like a little boy, so I added some freckles and a smile.
In the end this was the result, and I named it: nightly kid. He looks kind of evil or naughty... It wasn't intentional, but I like it :)
---
◭◭◭◭◭◭◭◭◭◭◭◭◭◭◭◭◭◭◭◭◭◭◭◭◭◭◭◭◭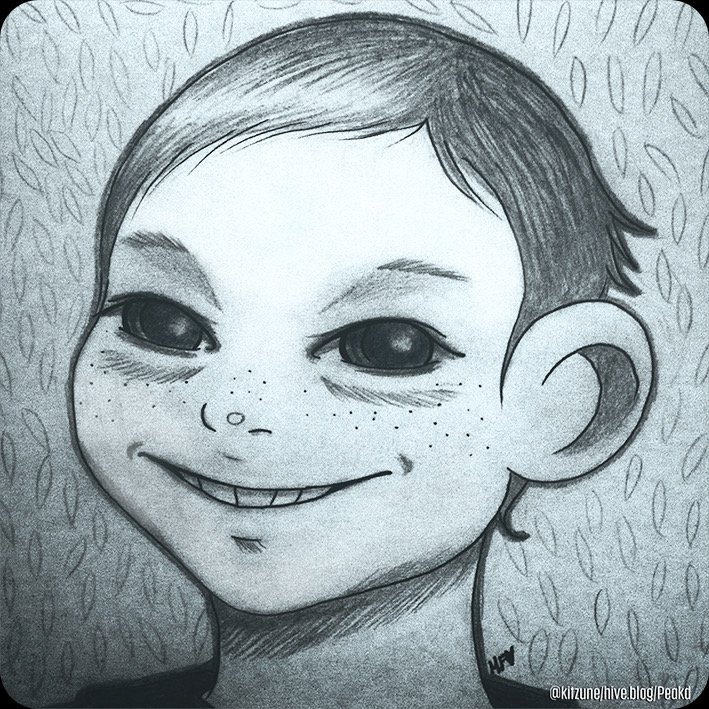 This was made with pencil on paper.
◭◭◭◭◭◭◭◭◭◭◭◭◭◭◭◭◭◭◭◭◭◭◭◭◭◭◭◭◭
---
Hago la mayoría de mis dibujos por la noche. A veces mientras escucho música o después de haber visto algo curioso. Otras también dibujo mientras veo una película o un programa de televisión.
Esta vez creo que no estaba pensando en algo en específico, simplemente comencé a dibujar la oreja y luego desarrollé el resto del personaje sin ninguna idea inicial. Comenzó a verse como un niño pequeño, así que agregué algunas pecas y una sonrisa.
Al final este fue el resultado, y lo llamé: niño nocturno. Se ve un poco malvado o travieso... No fue intencional, pero me gusta :)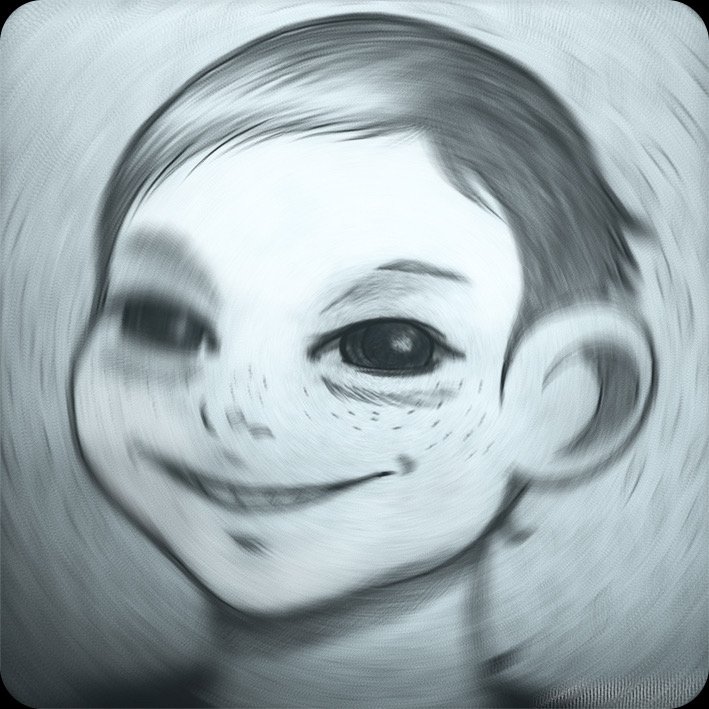 I hope you like it, and I'll be glad to read your opinions in the comments.
By Fernanda Rojas @kitzune
Thanks for reading! If you like my art or wanna see more of other things I've made check out my profile! ♥️

.
.
.
.
.
.
.
Vote, comment or reblog it ! ♥️ ♥️
Thanks a lot! ♥️
Follow me on:
Twitter
Instagram
---
---