My first trip abroad: Austria || Discovering Tirol: Going am Wilder Kaiser and its beautiful landscapes 🏡🌿

Last summer, before the cold arrival of autumn in October, I visited Tirol, in the northeast of Austria. In this post, I´ll share some parts of my trip to Going. I hope it can work as a small guide if you want to know this part of the country at some point.
---
If you live in a mostly hot or tropical country, it´s recommended that you visit Austria between May and early October, since it´s summer, and it´s ideal to visit the Alps, and the lakes, and enjoy the festivals and activities of the season.
---
El verano pasado, antes de la fría llegada del otoño en octubre, visité Tirol, en el noreste de Austria. En este post les comparto algunas partes de mi viaje en Going, espero les sirva como una pequeña guía si quieren conocer esta parte del país en algún momento.
Si vives en un país mayormente cálido o tropical, es recomendable que visites Austria entre mayo y principios de octubre, ya que es verano y es ideal para visitar los Alpes, los lagos y disfrutar de las fiestas y actividades. de la temporada.
---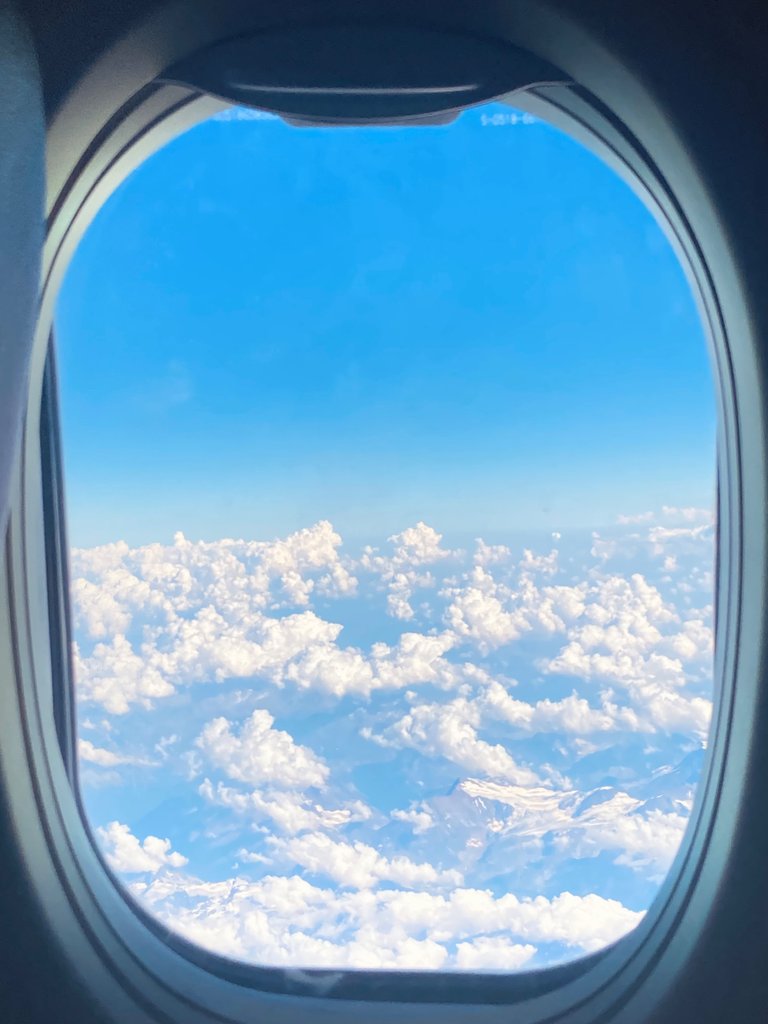 This was the beginning... The sky was beautiful.
---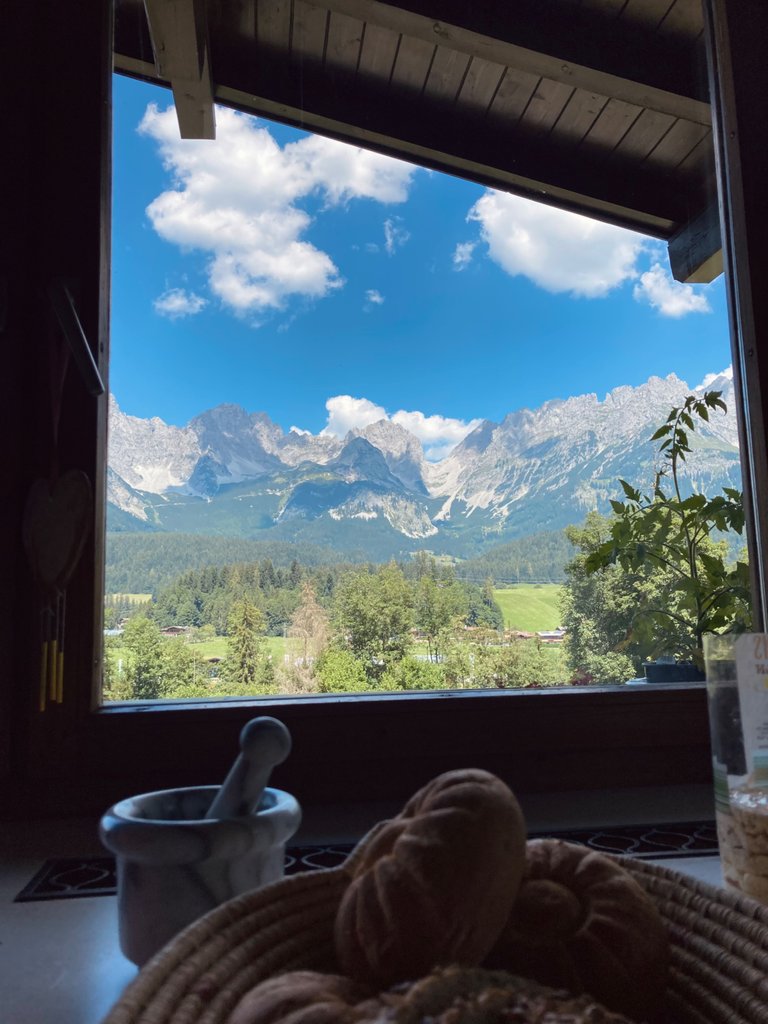 My first morning here, I had fresh bread from the local bakery.
---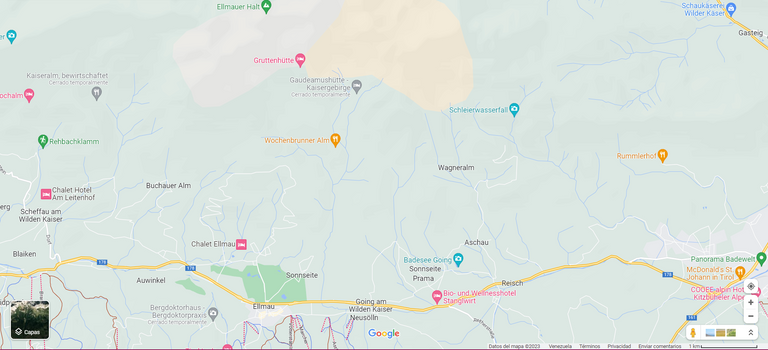 ---
Going am Wilder Kaiser is a very peaceful town in the state of Tyrol, very popular in summer for its landscapes and mountains and in winter for skiing.
Many tourists visit the place, and there are many traditional inns and hotels to stay in. The architecture of Going and the nearby towns is very characteristic and warm. It is common for the balconies of houses and other parts of the town to be decorated with flowers of the season. Most of the tourists come from Germany, but you can find people from other Central European countries.
From August to September, local festivals are held weekly with music, food, and the sale of local handicrafts and merchandise. Not just in Going, but in the other nearby towns; Hall in Tirol, Ellmau, Wörgl, St. Johann in Tirol, Kitzbühel, Kufstein, and of course in the nearest city, Innsbruck. Although traditional festivals are not celebrated in the latter as in the towns, there are food fairs and attractions.
---
Going am Wilder Kaiser, es un pueblo muy pacífico del estado de Tirol, muy popular en verano por sus paisajes y montañas, y también en invierno, para esquiar.
Muchos turistas visitan el lugar, y hay gran cantidad de posadas y hoteles tradicionales donde hospedarse. La arquitectura de Going y los pueblo cercanos es muy característica y cálida. Es común que se decoren los balcones de las casas y otras partes del pueblo con flores de la temporada. La mayoría de turistas provienen de alemania, pero pueden encontrarse personas de otros paises de europa central.
Semanalmente, a partir de agosto hasta septiembre aproxidamente, se realizan festivales locales con música, comida y venta de artesarnías y mercancía local. No solo en Going, sino en los otros pueblos cercanos; Ellmau, Hall in Tirol, Wörgl, St. Johann in Tirol, Kitzbühel, Kufstein y por supuesto en la ciudad más cercana, Innsbruck. Aunque en este último no se celebran festivales tradicionales como en los pueblos, pero si hay ferias de comida y atracciones.
---
Going am Wilder Kaiser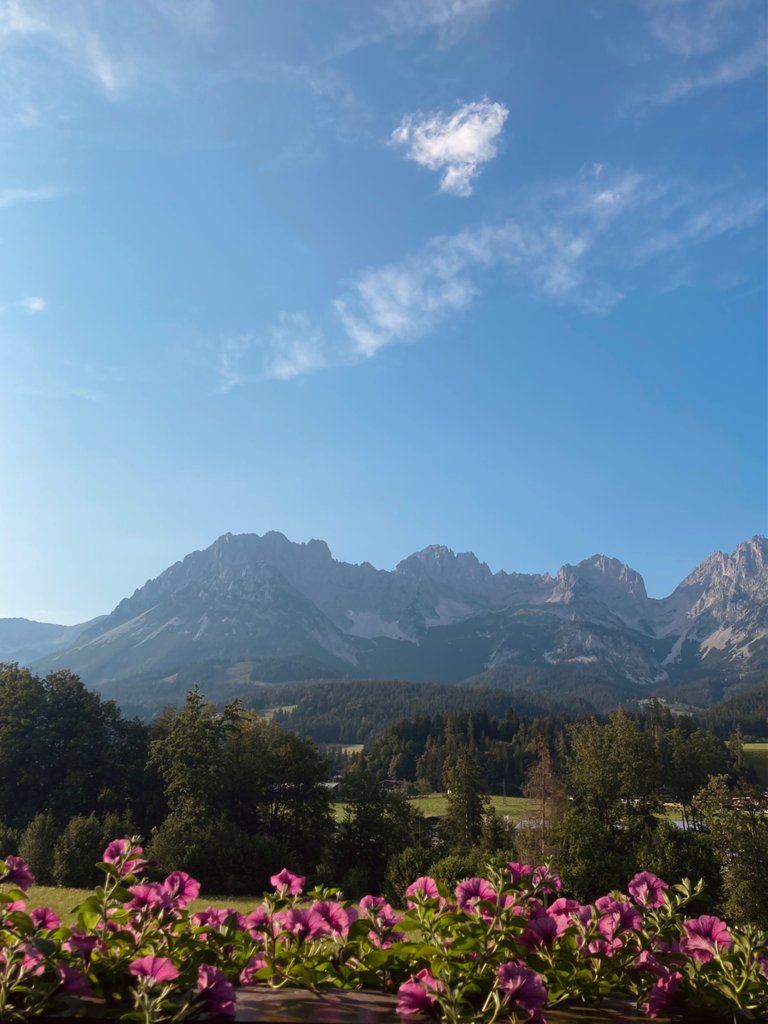 This was my view every day. Here you can see the Wilser Kaiser mountain.
---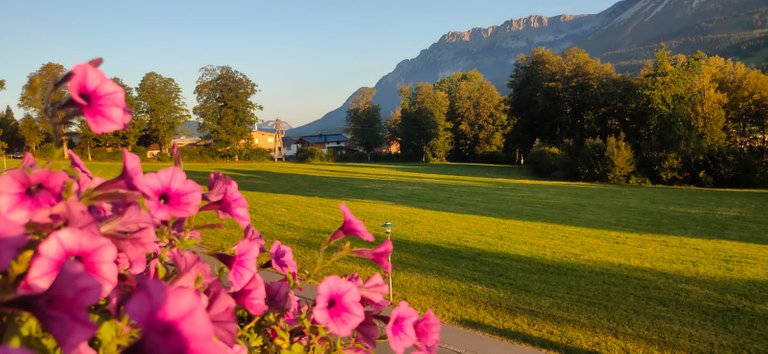 ---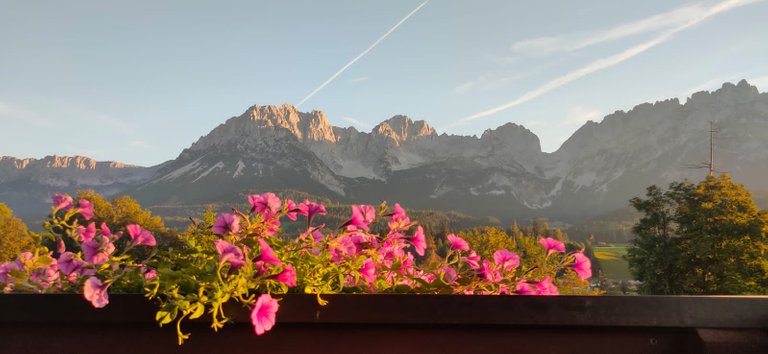 ---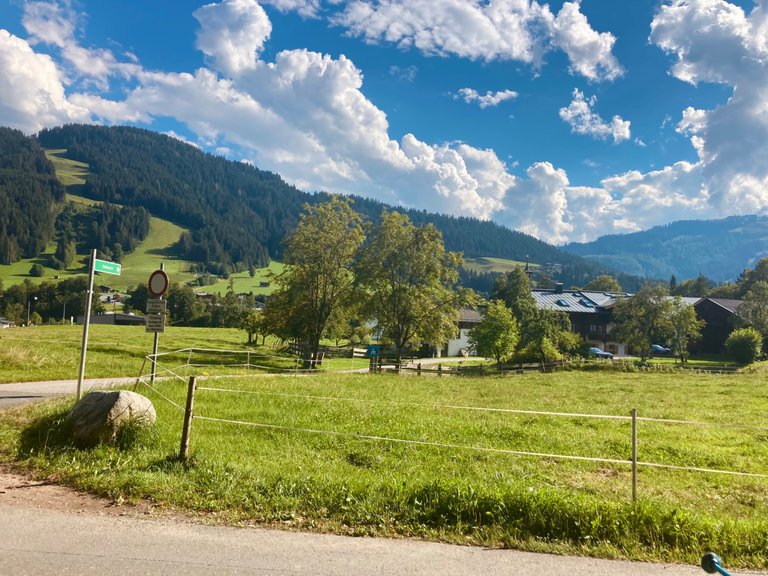 This is one of the entrances to the town, Going.
---
One of the characteristics of summer in Austria is that the days are long, so you can enjoy the sun until approximately 8 at night.
It was very calming to take walks at the end of the afternoon, because you could take advantage of the sunlight, but with a cool breeze. Or in hotter hours, take walks in the sun, then end the walk at the lake closest to the town, the Badesee Going.
This artificial lake within a natural complex uses water that falls directly from the Alps. It is quiet and has areas for games, showers, and slides. Also, the view is very beautiful. The price is about 6 euros per ticket, but admission is free in the late afternoon when the number of people decreases and the water temperature drops.
---
Una de las características del verano en Austria es que los días son largos, por lo que se puede disfrutar del sol hasta las 8 de la noche aproximadamente.
Era muy tranquilo salir a caminar al final de la tarde, porque se podía aprovechar la luz del sol, pero con una brisa fresca. O en las horas más calurosas, camine bajo el sol y luego finalice la caminata en el lago más cercano a la ciudad, el Badesee Going.
Se trata de un lago artificial dentro de un complejo natural que utiliza agua que cae directamente de los Alpes. Es tranquilo y cuenta con áreas de juegos, duchas y toboganes. Además la vista es muy hermosa. El precio es de unos 6 euros la entrada, pero a última hora de la tarde, cuando disminuye el número de personas y baja la temperatura del agua, la entrada es gratuita.
---
Badesee Going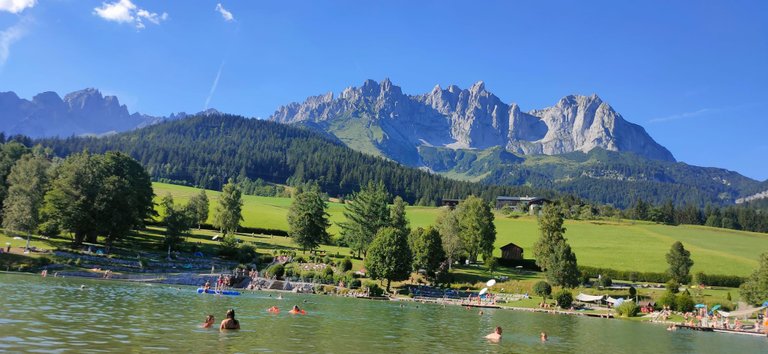 ---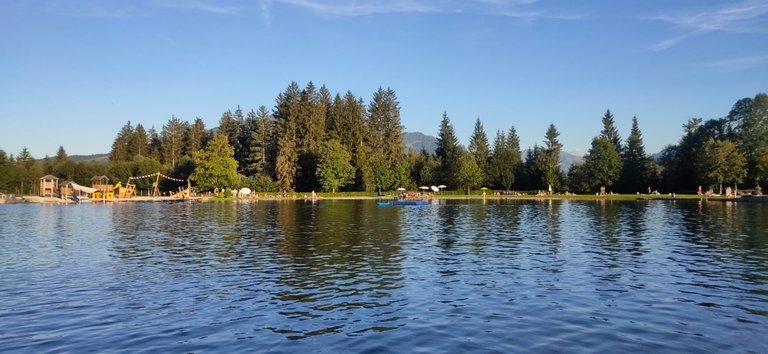 ---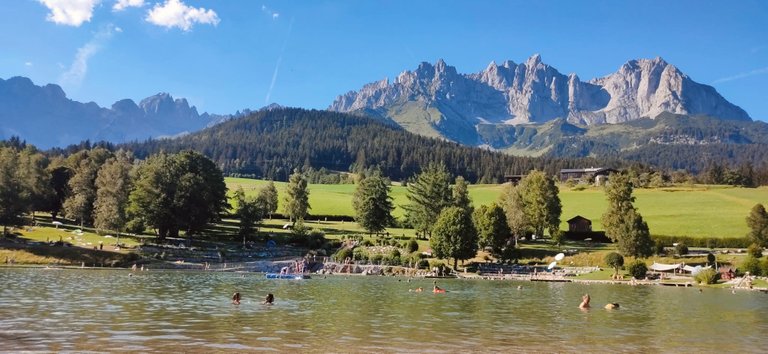 ---
Town´s center, square and church.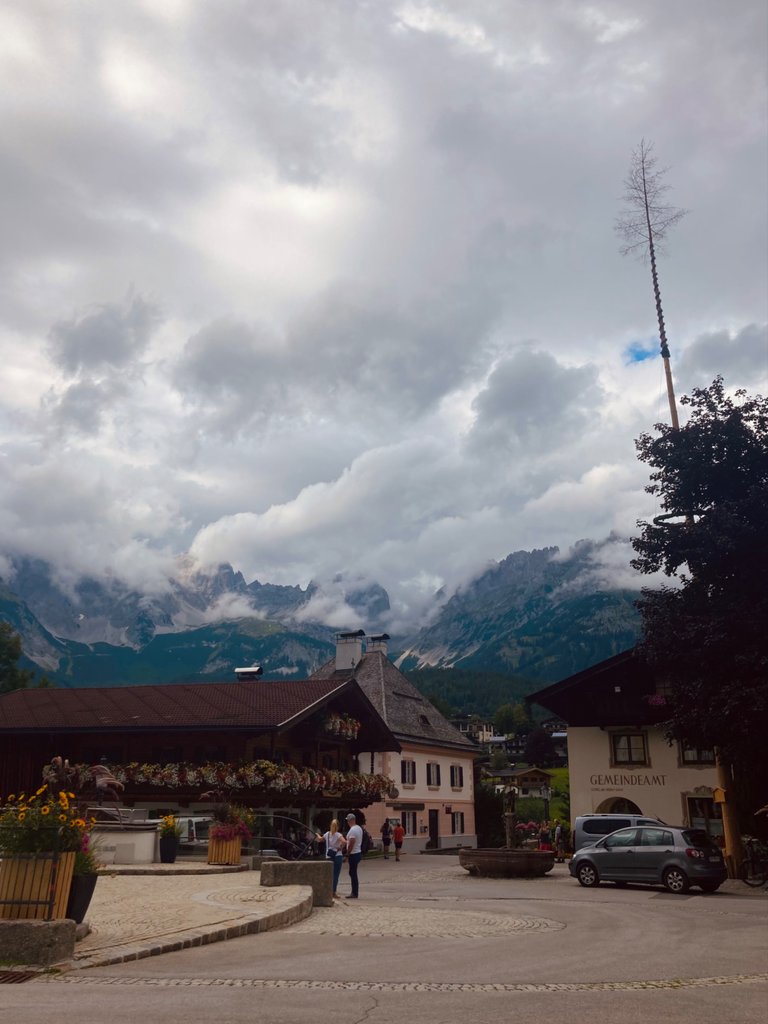 ---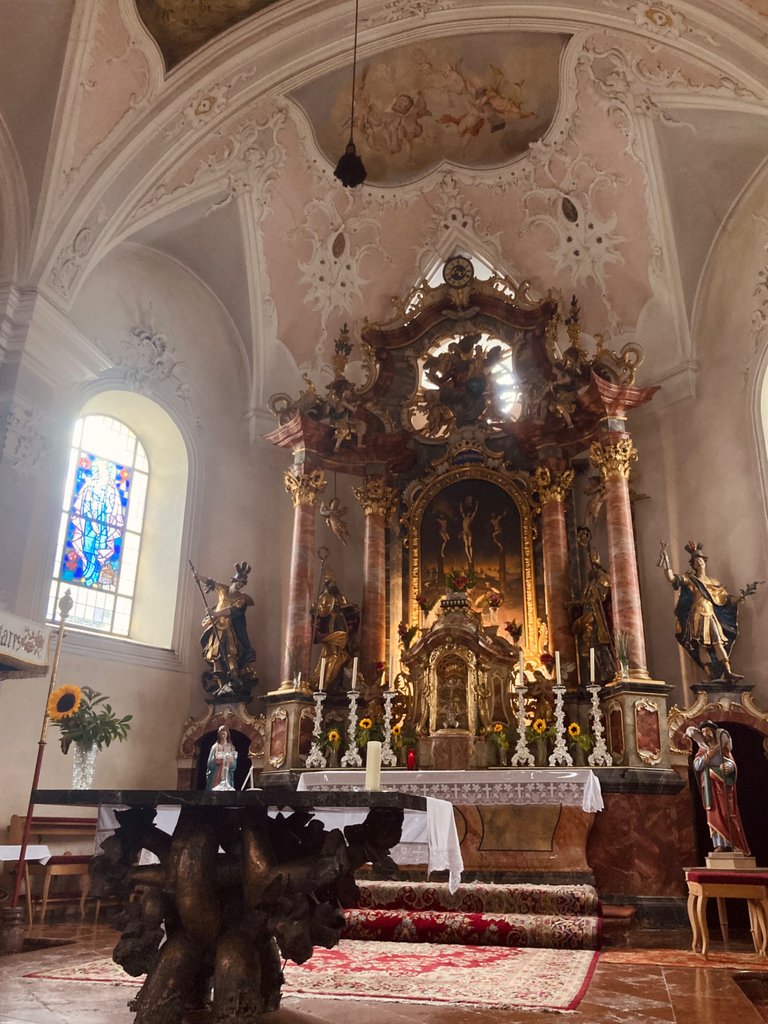 Interior of the local church.
---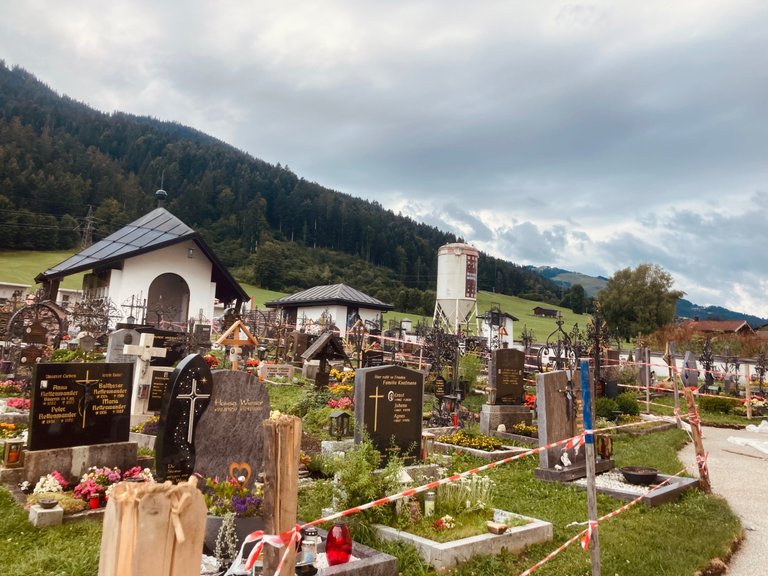 It is common for all the churches in these traditional towns to have a cemetery in the area surrounding the church.
---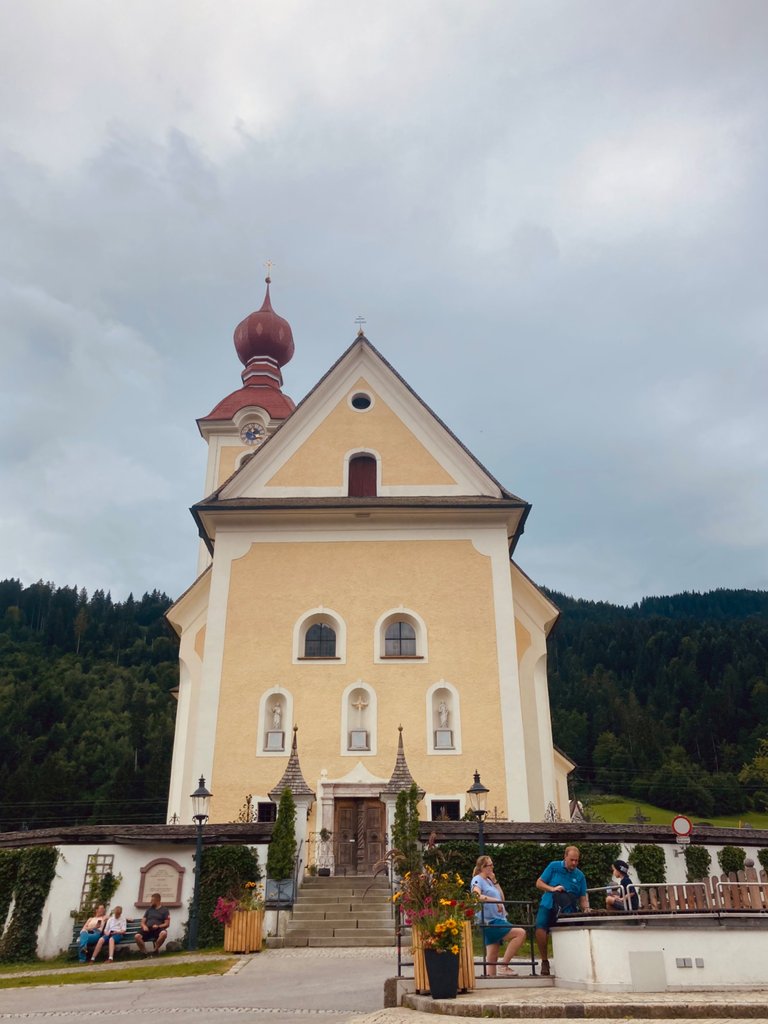 ---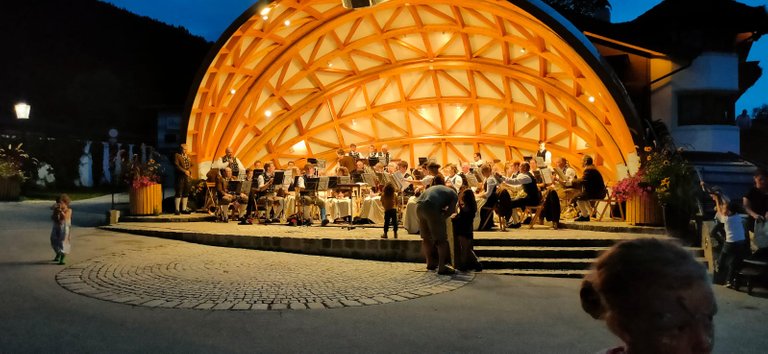 This is where the concerts and performances were held every week.
---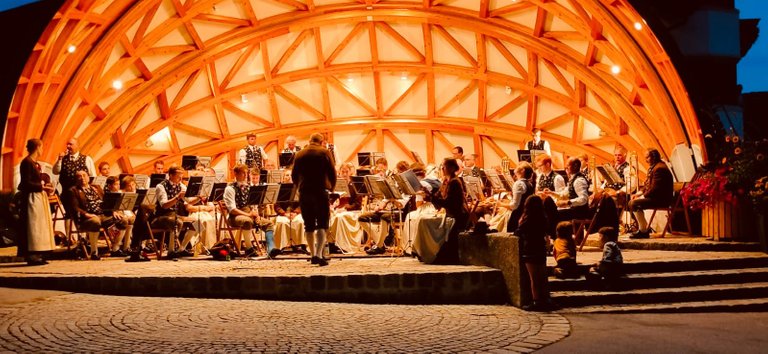 ---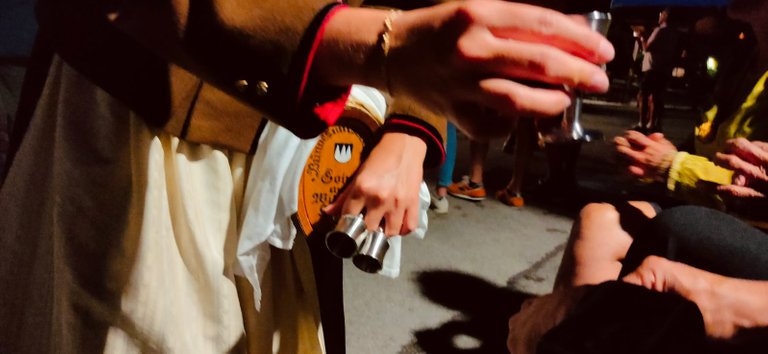 There are young women in typical costumes who carry these little barrels and sell drinks during the events. They serve it in metal cups. Each drink costs 1 euro or less.
---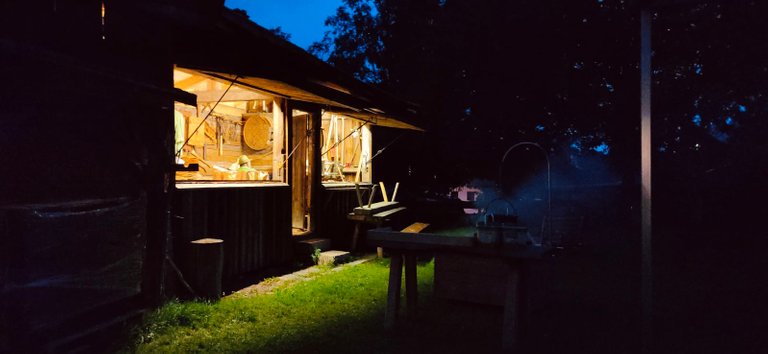 This was one of the food stalls, at the end of the afternoon I took this photo, it gives me a cozy feeling.
---
One of my first walks was to a lower part of the Wilder Kaiser, and here I could see a herd of cows up close. It is common for the locals to release the cows in fenced-off areas in the mountains so that they can graze. Then, at the end of September when autumn begins, they are taken down again to the stables, in a ceremony called Almabtrieb.
In all these traditional festivals, it is common for the inhabitants to wear their traditional clothes, such as Dirndl and Lederhosen. At some point I also used one, but not for summer parties.
---
Una de mis primeras caminatas fue a una parte baja del Wilder Kaiser, y aquí pude ver de cerca una manada de vacas. Es común que los lugareños suelten las vacas en áreas cercadas en las montañas para que puedan pastar. Luego, a finales de septiembre, cuando comienza el otoño, se bajan de nuevo a las cuadras, en una ceremonia llamada Almabtrieb.
En todas estas fiestas tradicionales, es común que los habitantes vistan sus ropas tradicionales, como Dirndl y Lederhosen. En algún momento también usé uno, pero no para fiestas de verano.
---
My first walk in the mountains
My first walk in the mountains was the route to the Gaudeamus Hütte. Normally in these mountains, there is always a cabin at a certain point on the way, where you can make a stop or stay during the explorations. These cabins are called Hütte in German.
---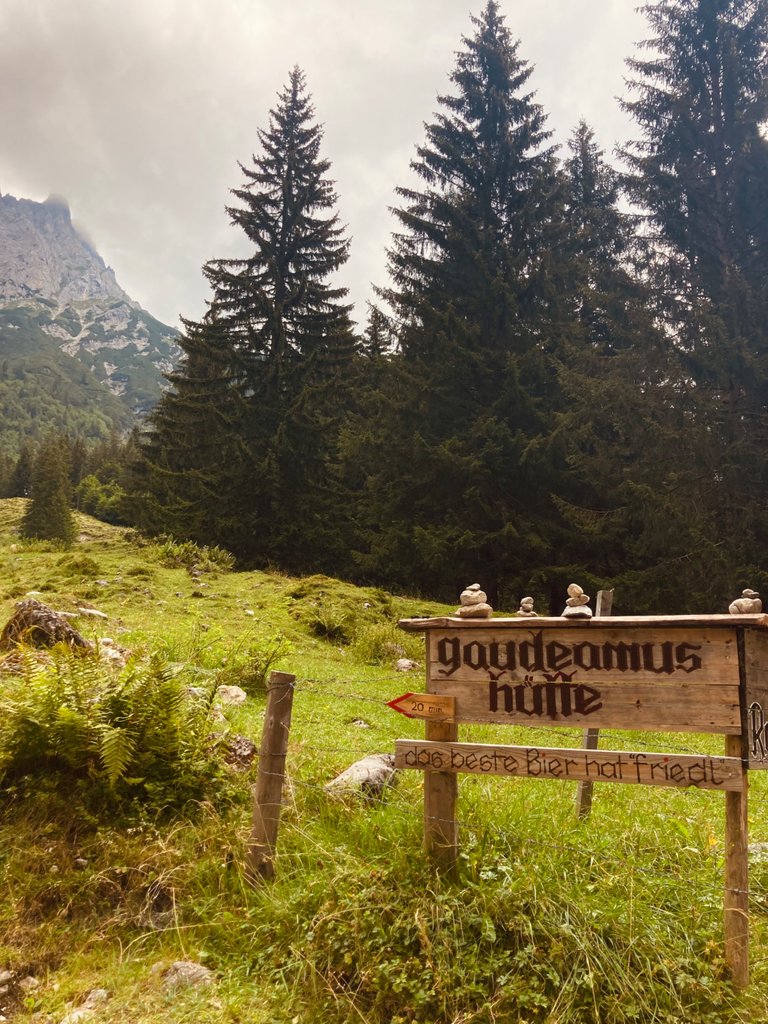 ---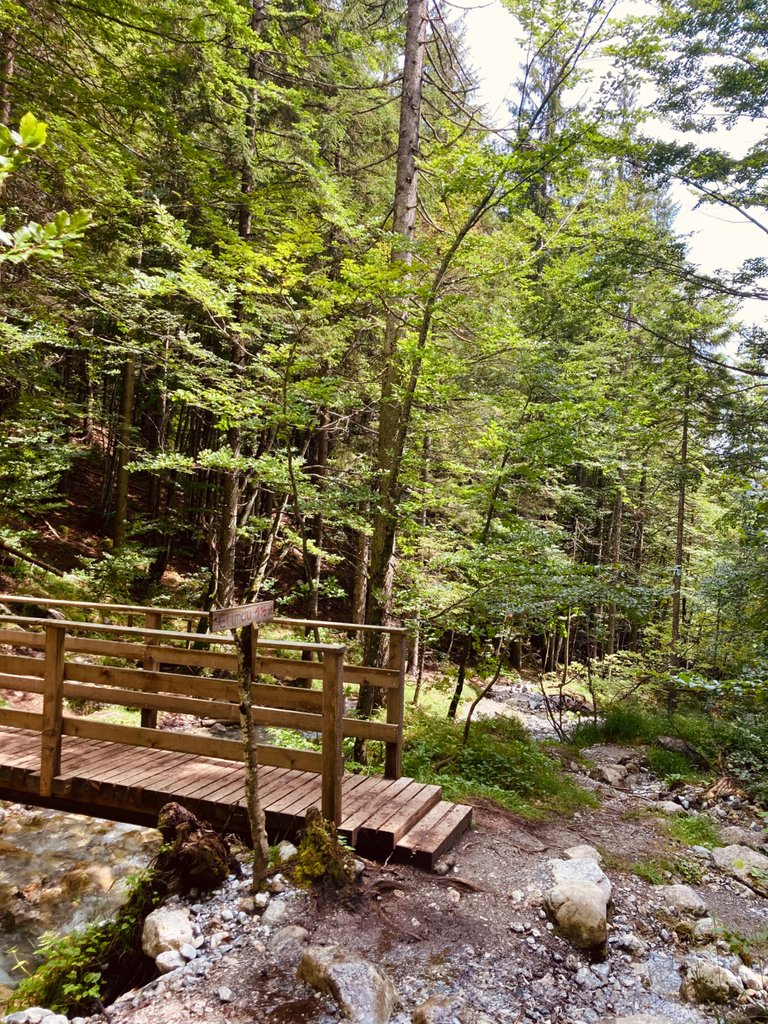 ---
---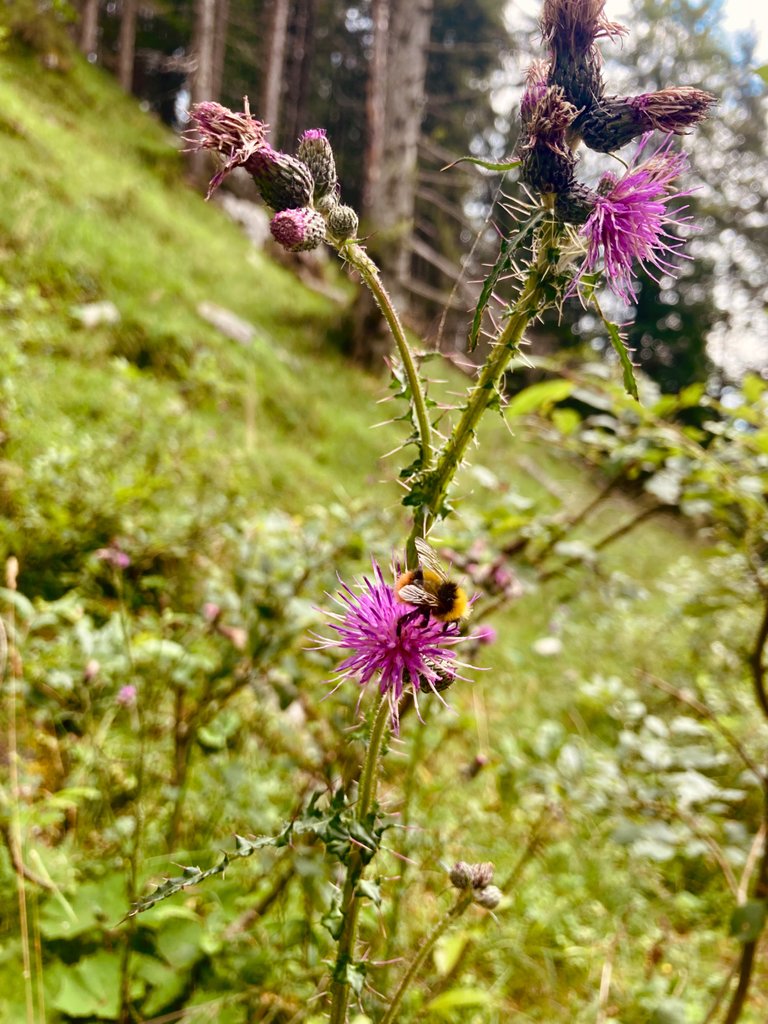 ---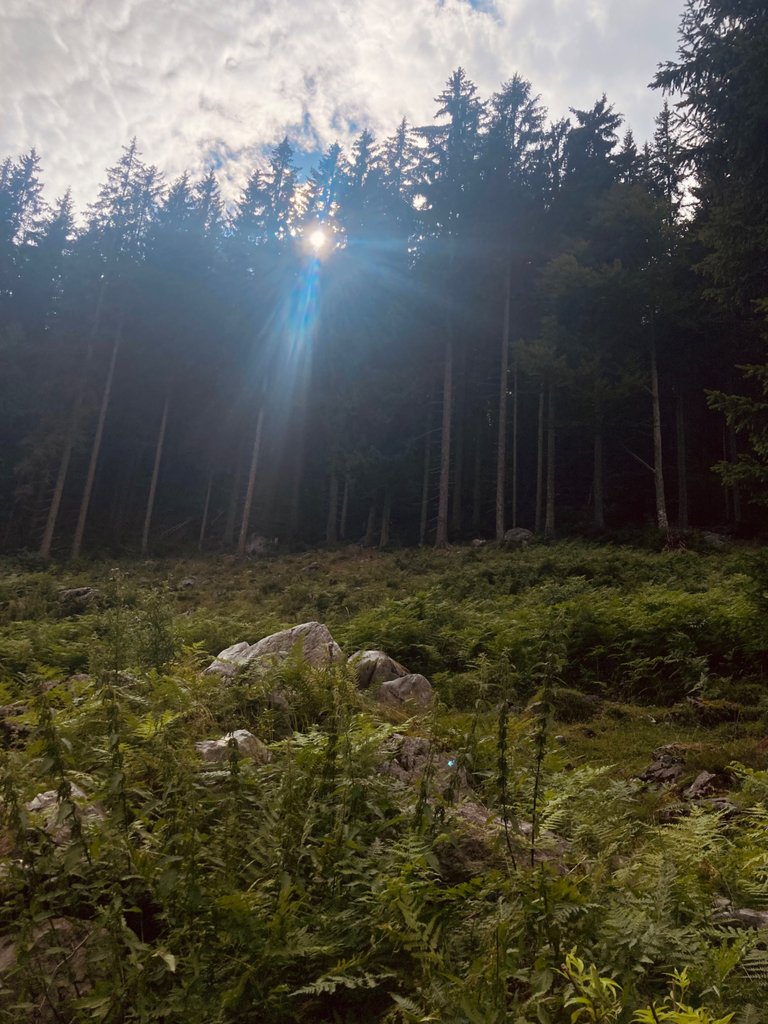 ---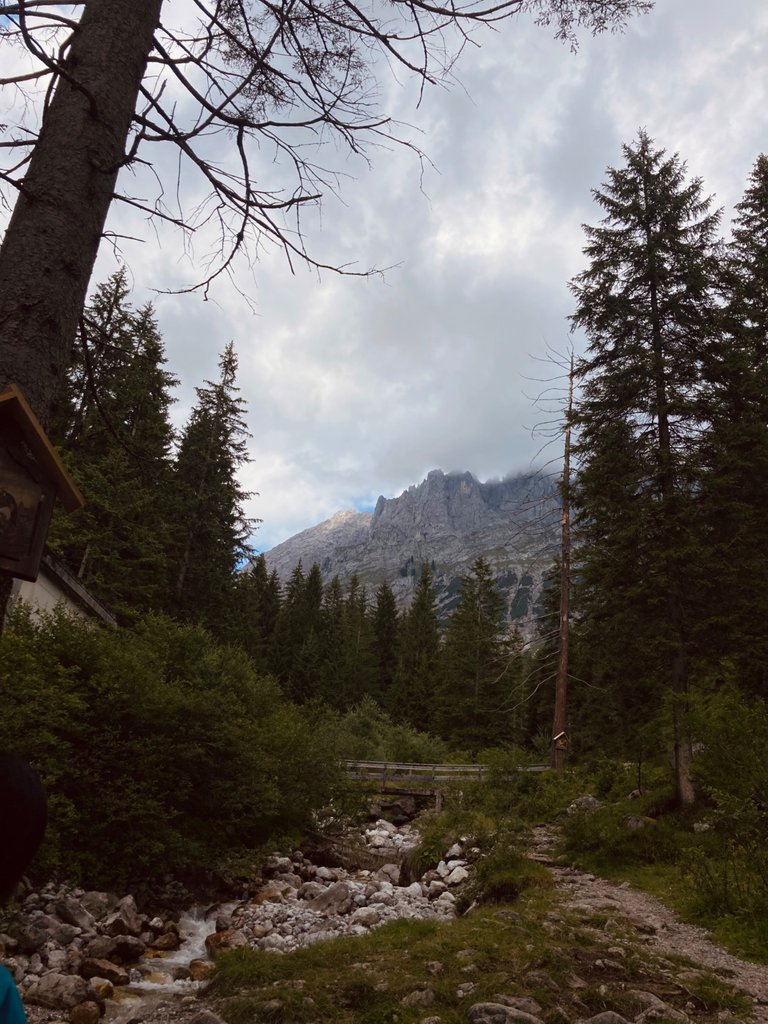 ---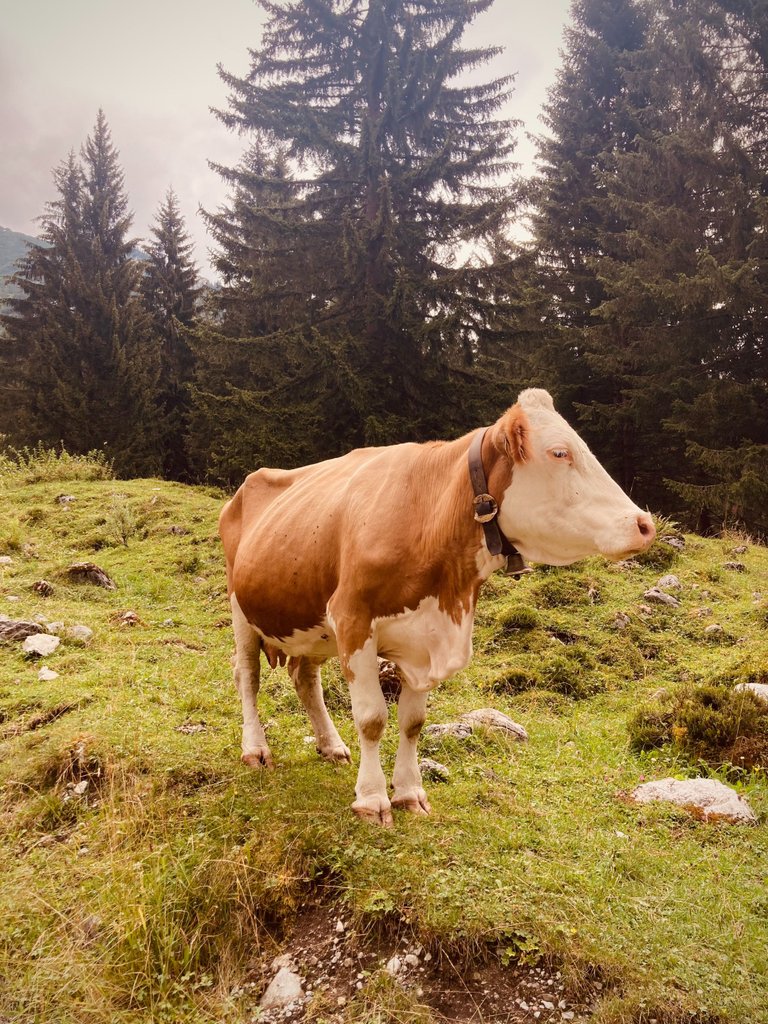 It is very characteristic that a lot of cows wear bells around their necks to know their location in the fields.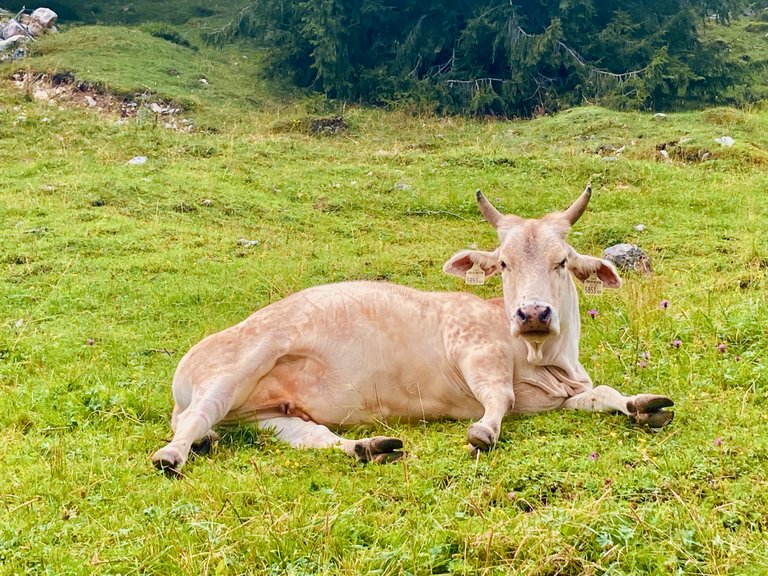 ---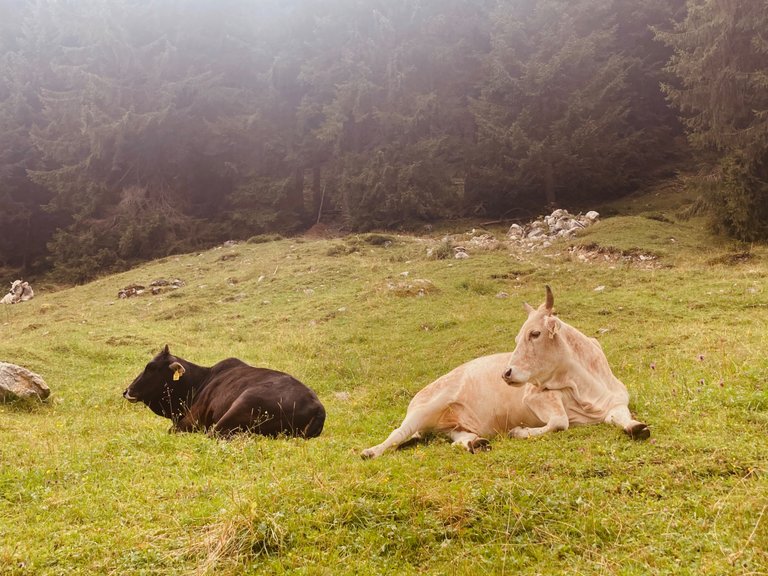 Walking in the surroundings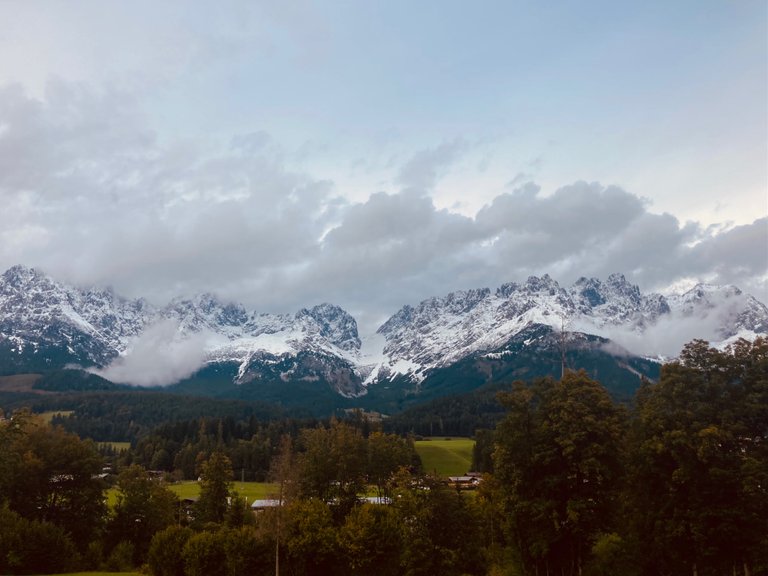 This day the mountain peaks were covered with snow, it was still summer, but sometimes it happens, after a short time the snow fades.
---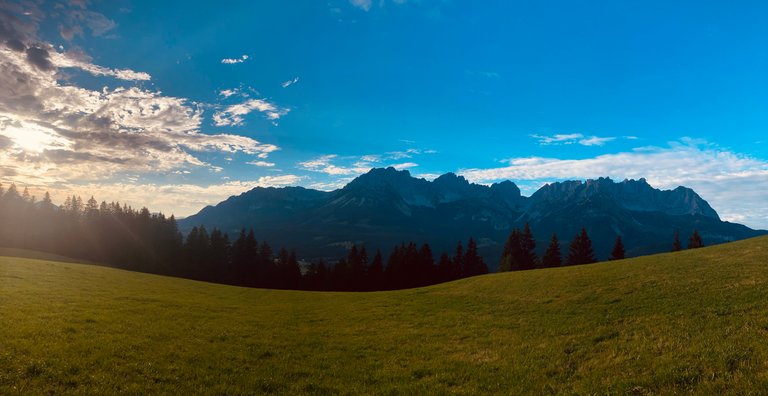 ---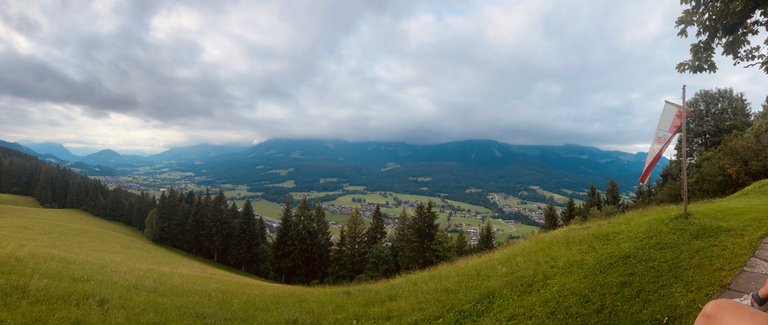 ---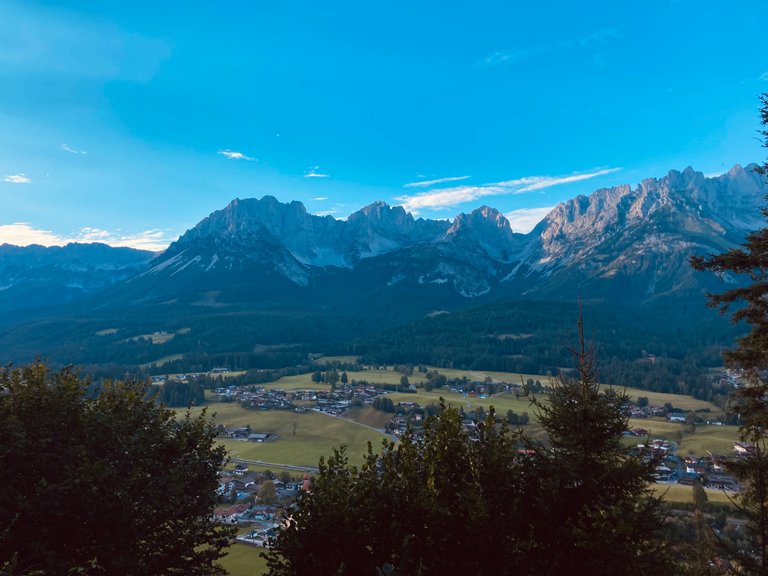 ---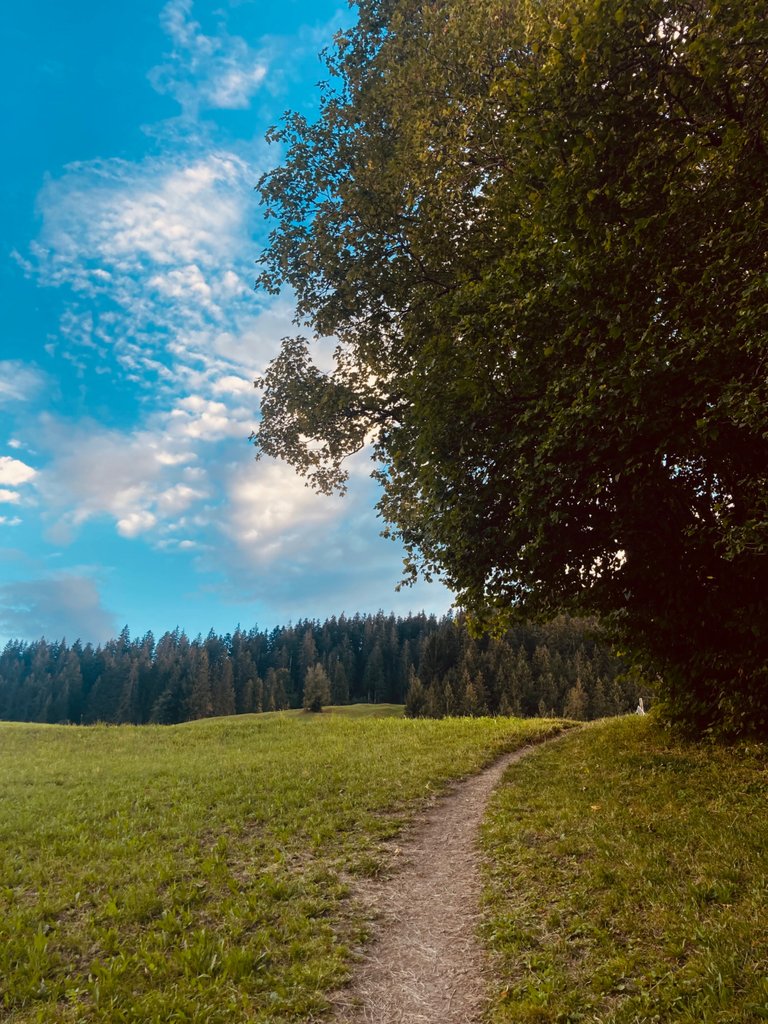 ---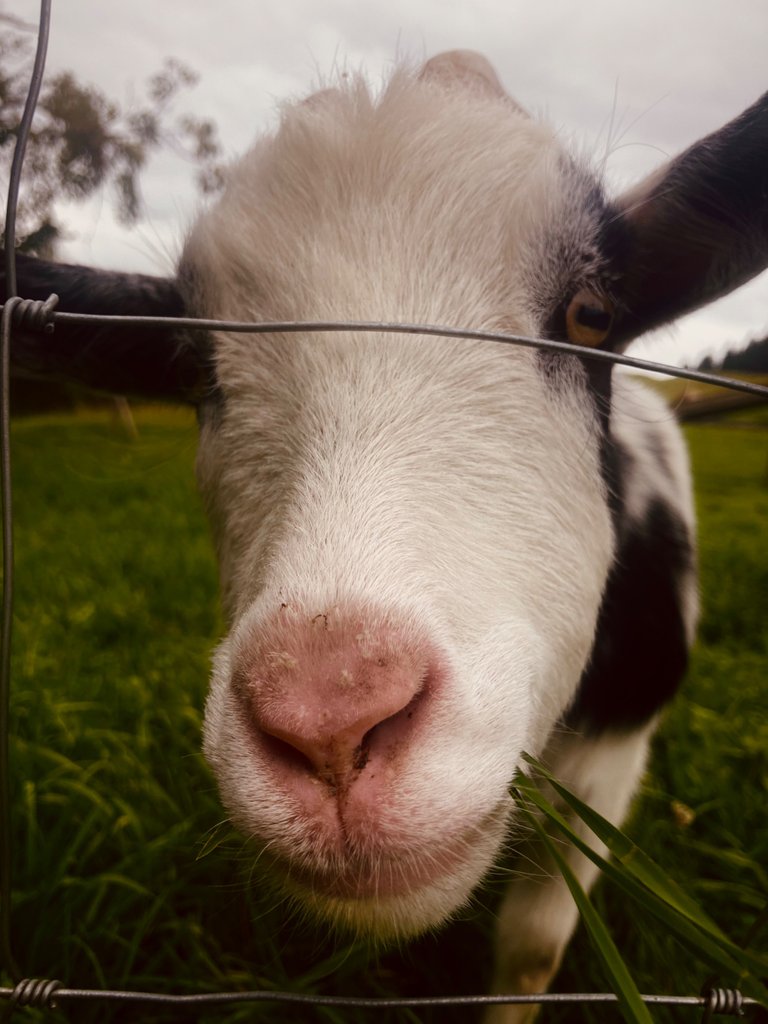 ---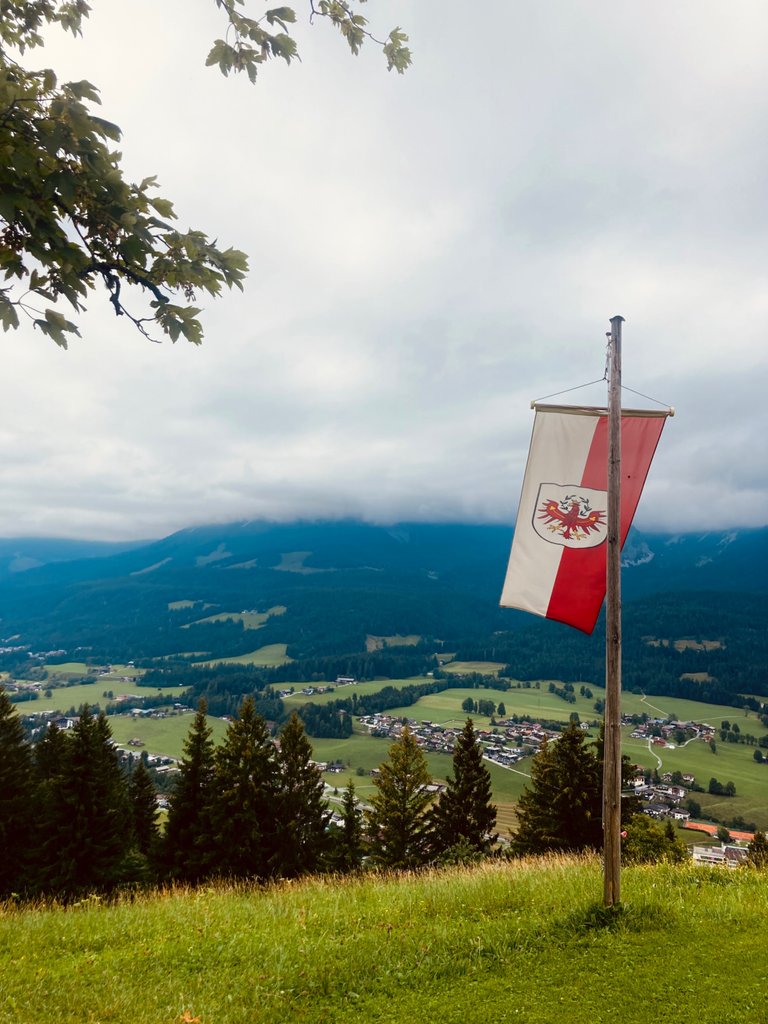 ---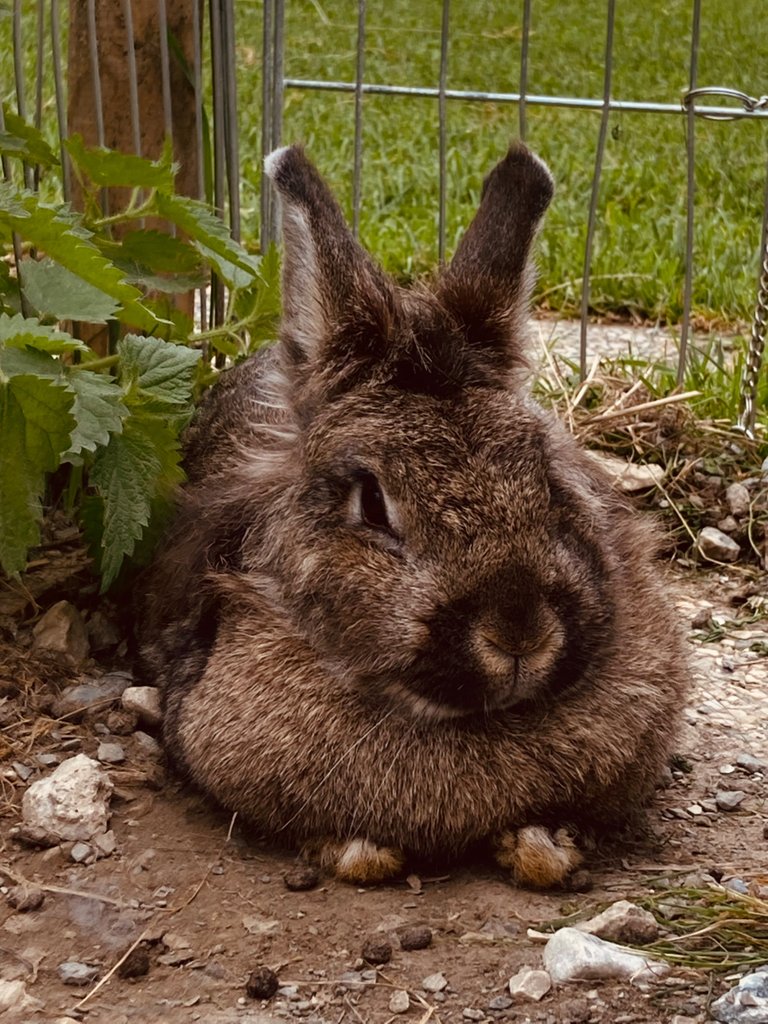 ---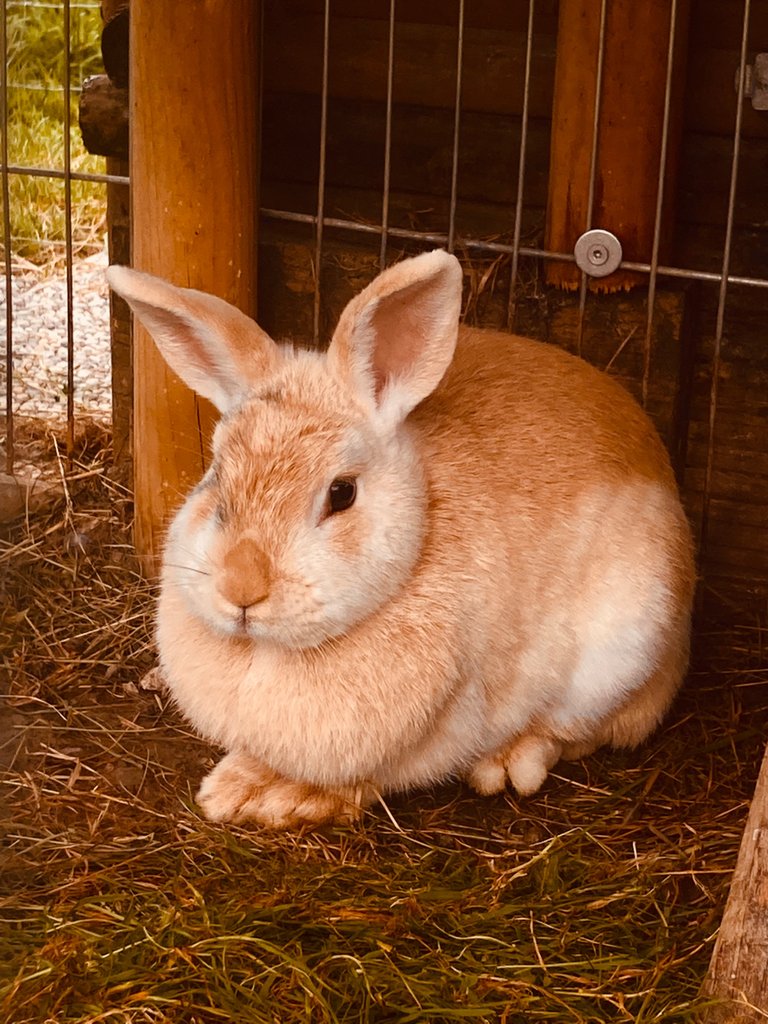 ---
---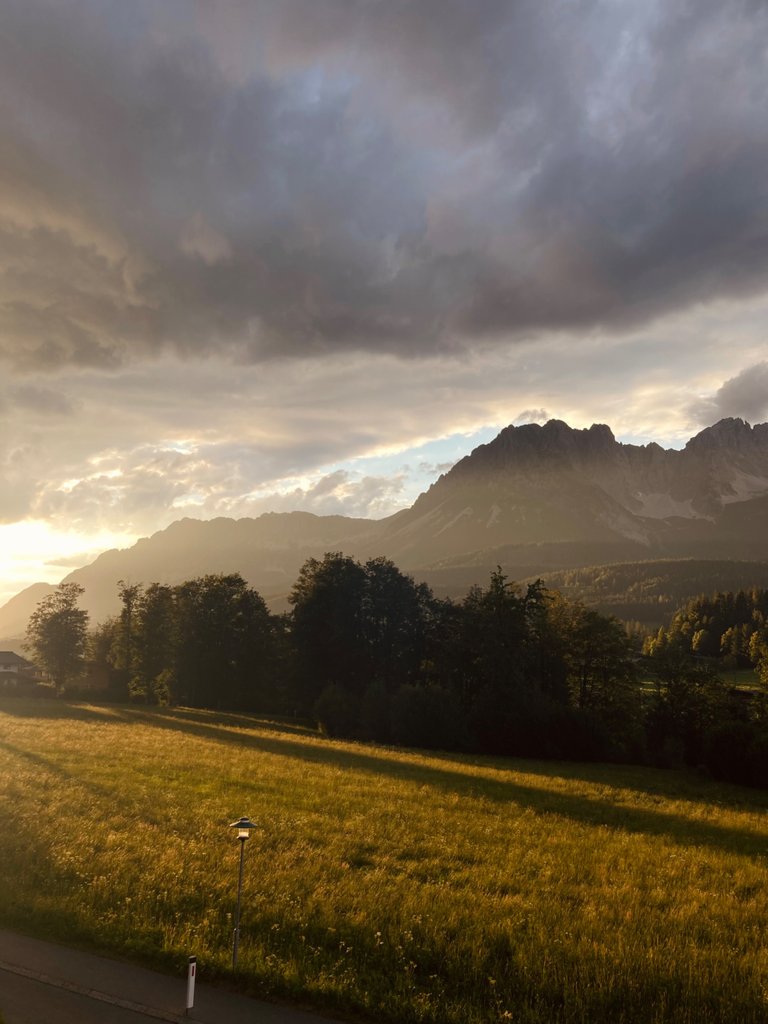 ---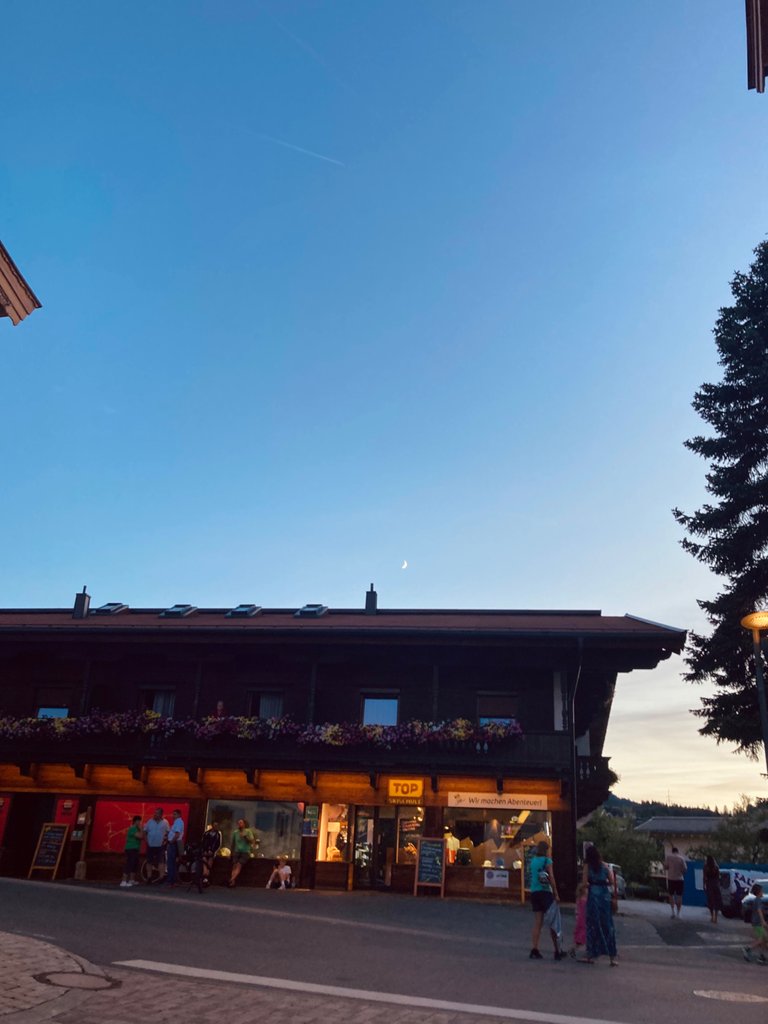 ---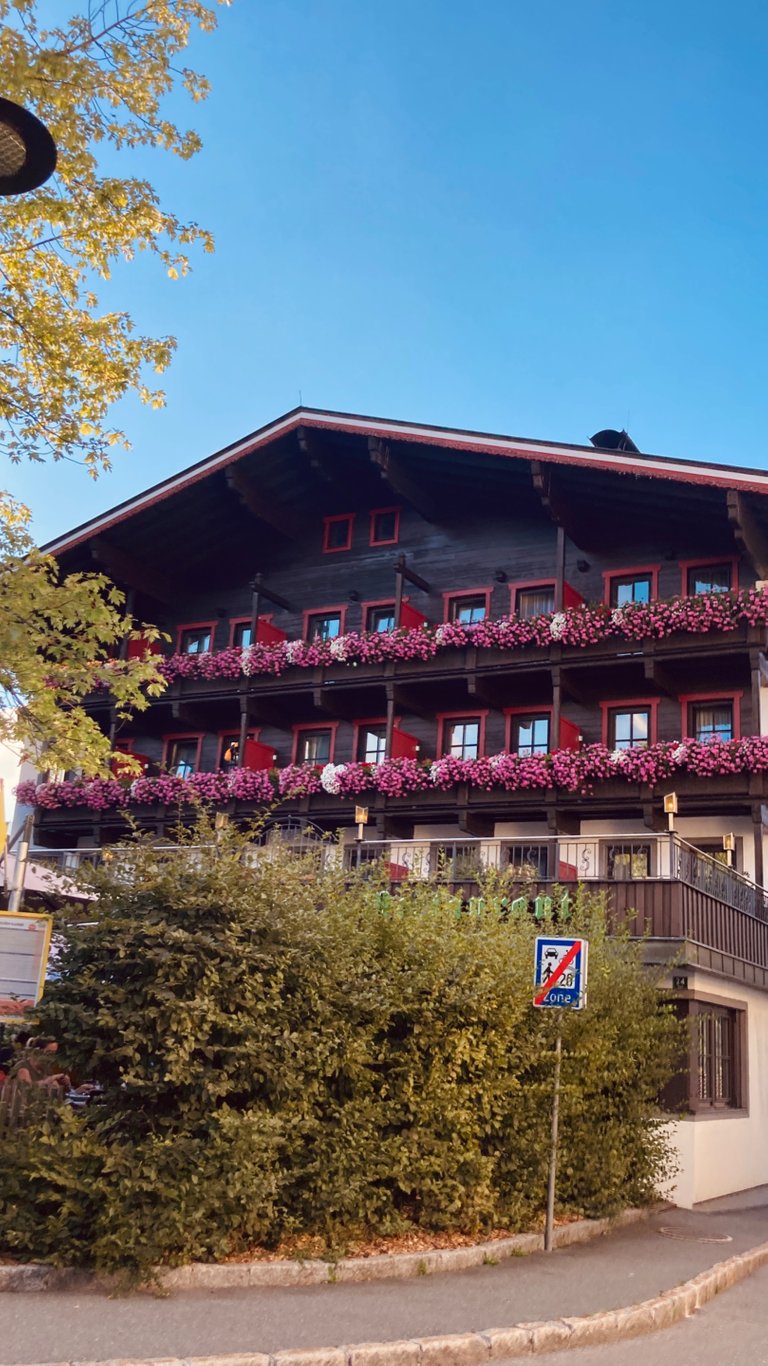 ---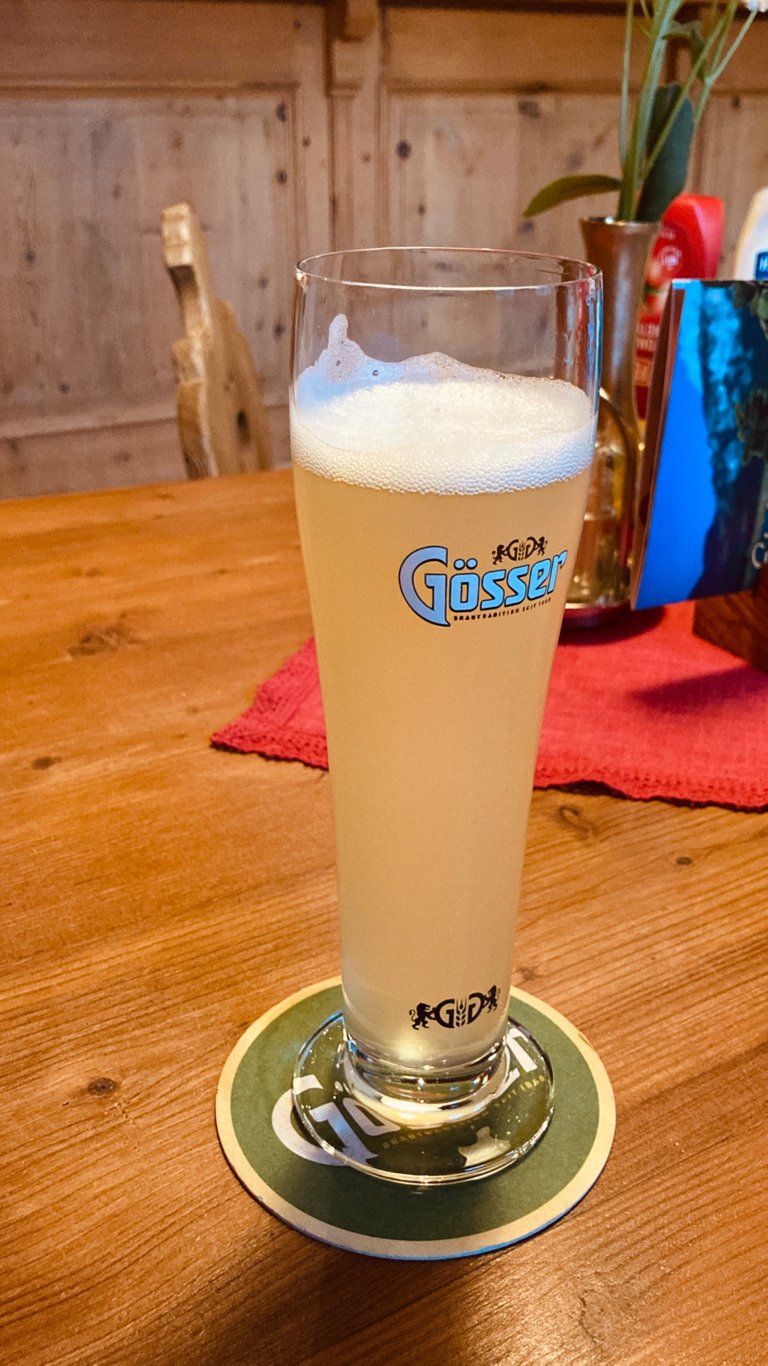 This is a drink called Radler, which is as sort of sparkling lemonade beer.
---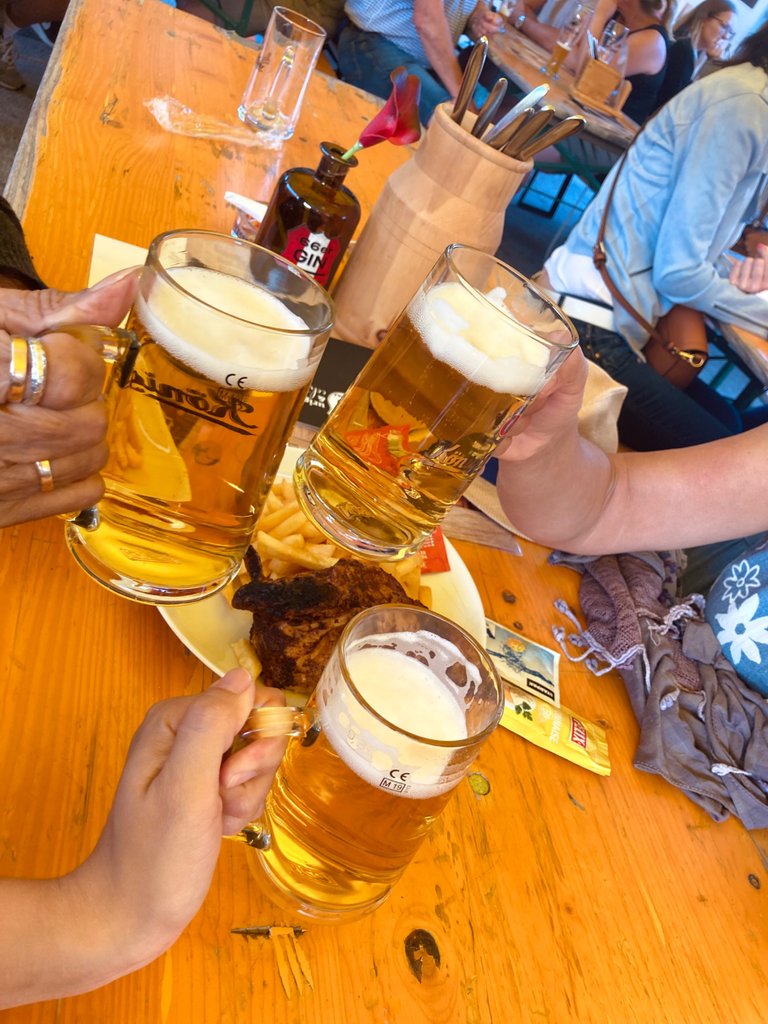 I inevitably drank a lot of beer as it's even available on the menu at some McDonald's. And I totally recommend them, because they so good, even if you are not a lover of alcohol, like me.
---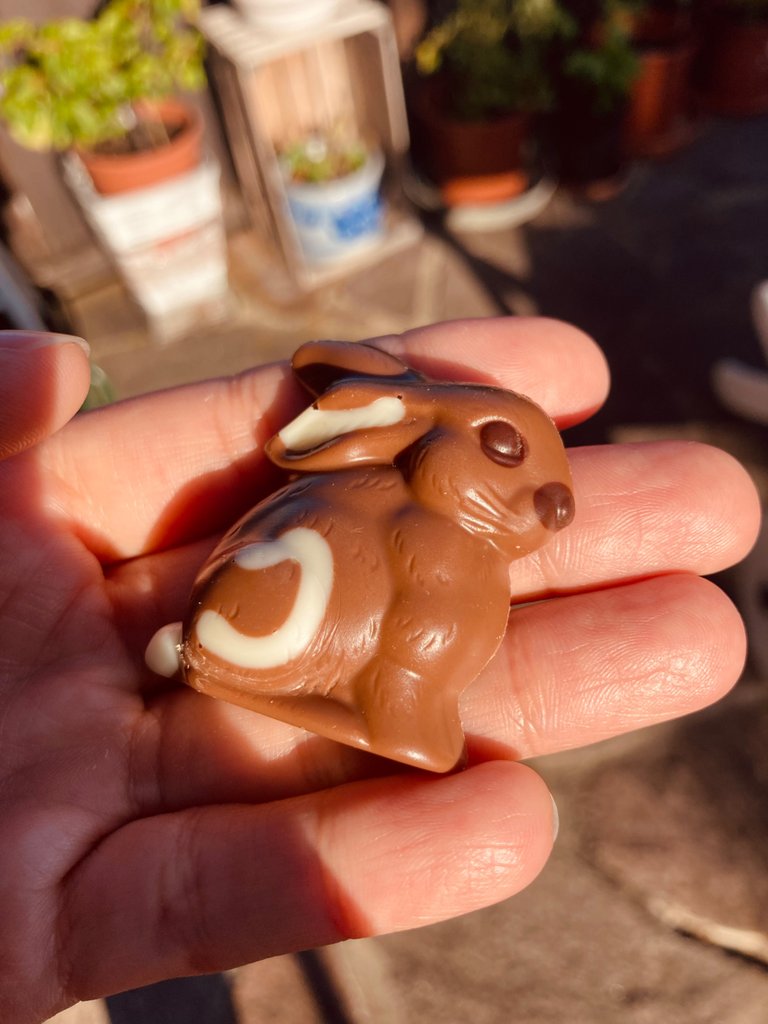 Not only is the beer good, but also the chocolate, so I highly recommend trying it. They sell it in many versions, shapes and flavors.
---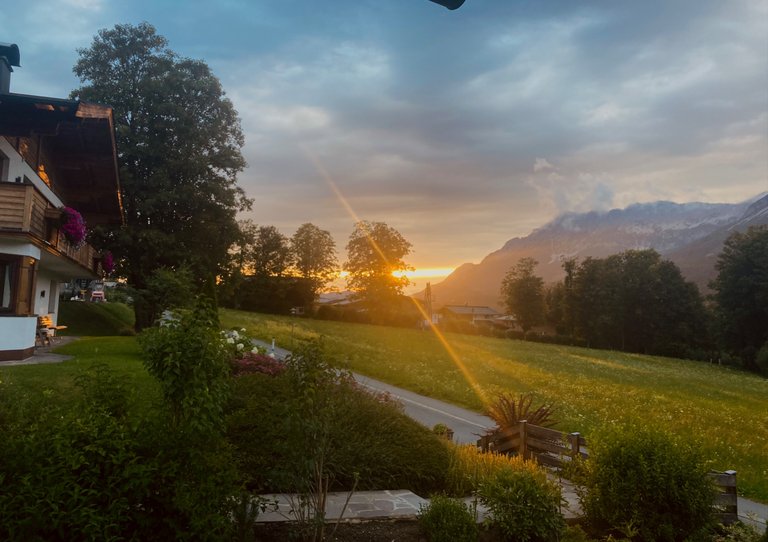 ---
In the first month, I got to know a lot about this and the nearby towns. I did a lot of hiking in the mountains and rivers. I also ate a lot of ice cream, which is very popular due to the heat and costs between 1.5 and 2 euros.
I recommend you eat at the Memory restaurant, it´s popular for its pizzas and it also has a very good ice cream store. It is located in Ellmau, about an 8-minute walk from Going.
---
En el primer mes, llegué a conocer mucho sobre este y los pueblos cercanos. Hice muchas caminatas en las montañas y los ríos. Además comí mucho helado, que es muy popular por el calor y cuesta entre 1,5 y 2 euros.
Te recomiendo comer en el restaurante Memory, es popular por sus pizzas y también tiene una heladería muy buena. Se encuentra en Ellmau, a unos 8 minutos a pie desde Going.
---
On this day, one of the village festivals was held, there was music, food and live presentations of the creations of local artisans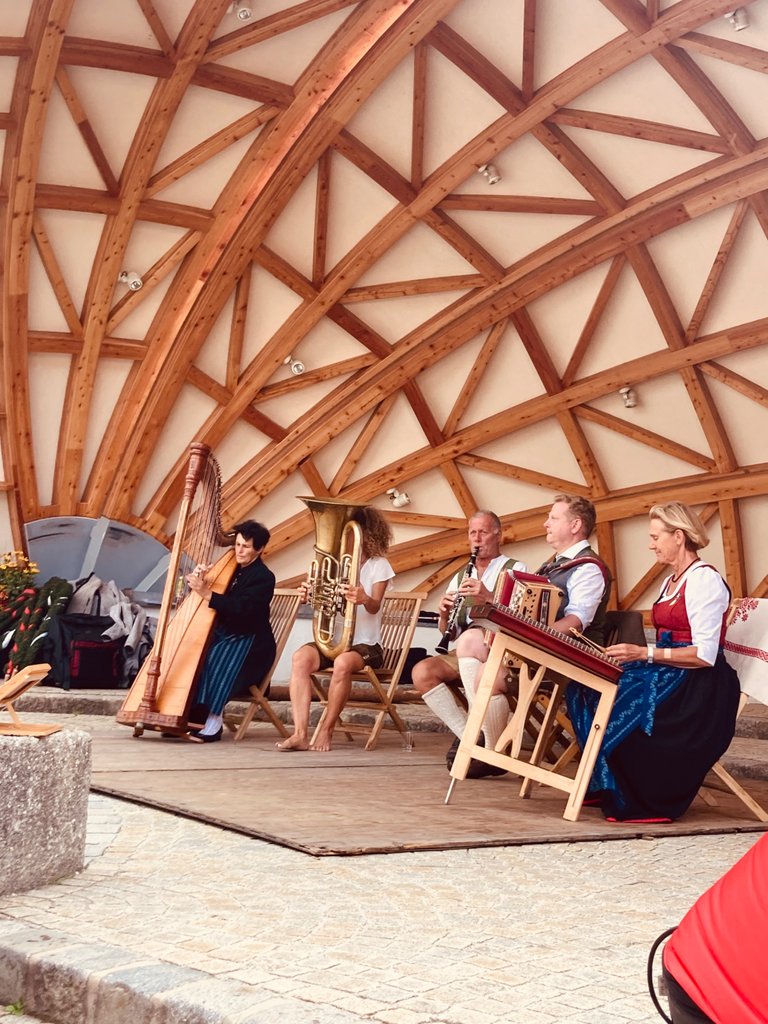 ---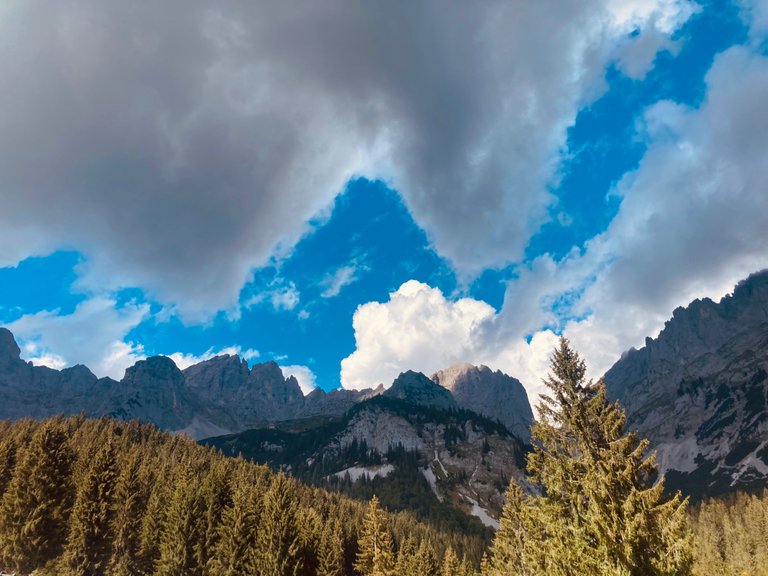 ---
---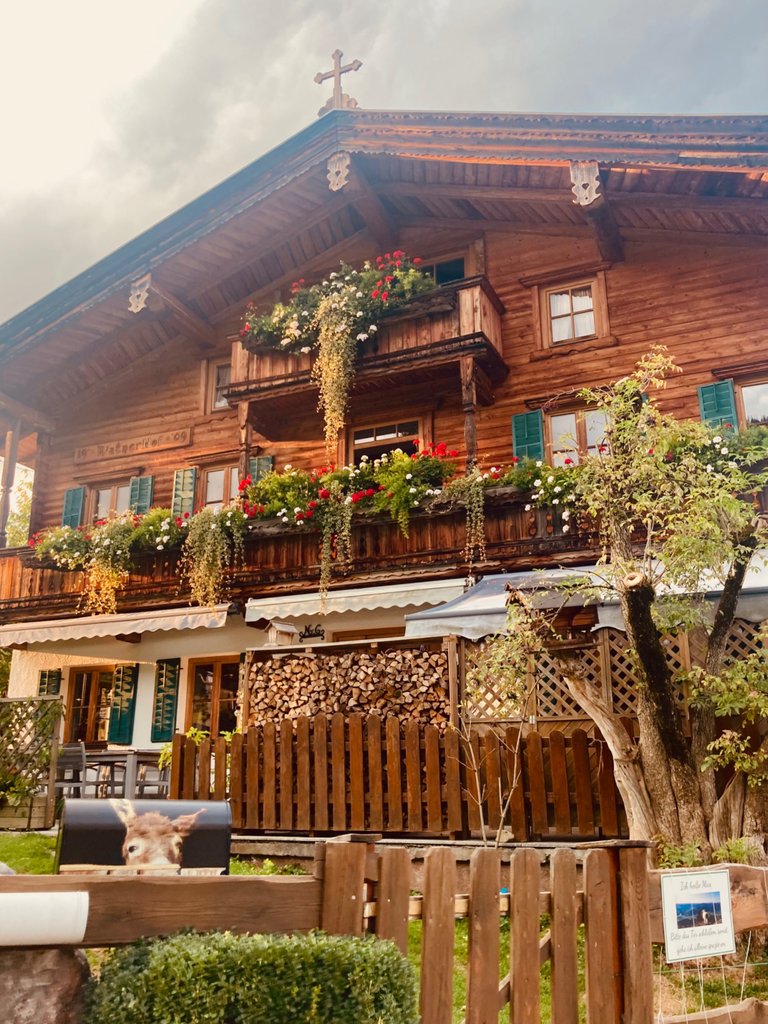 ---
---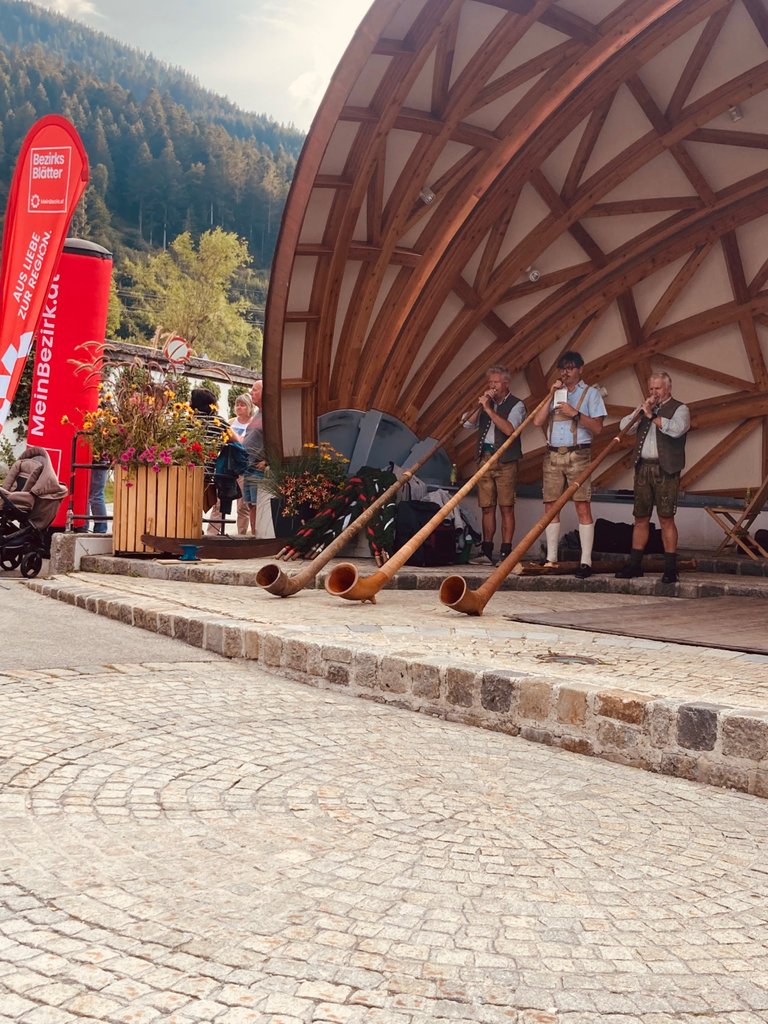 ---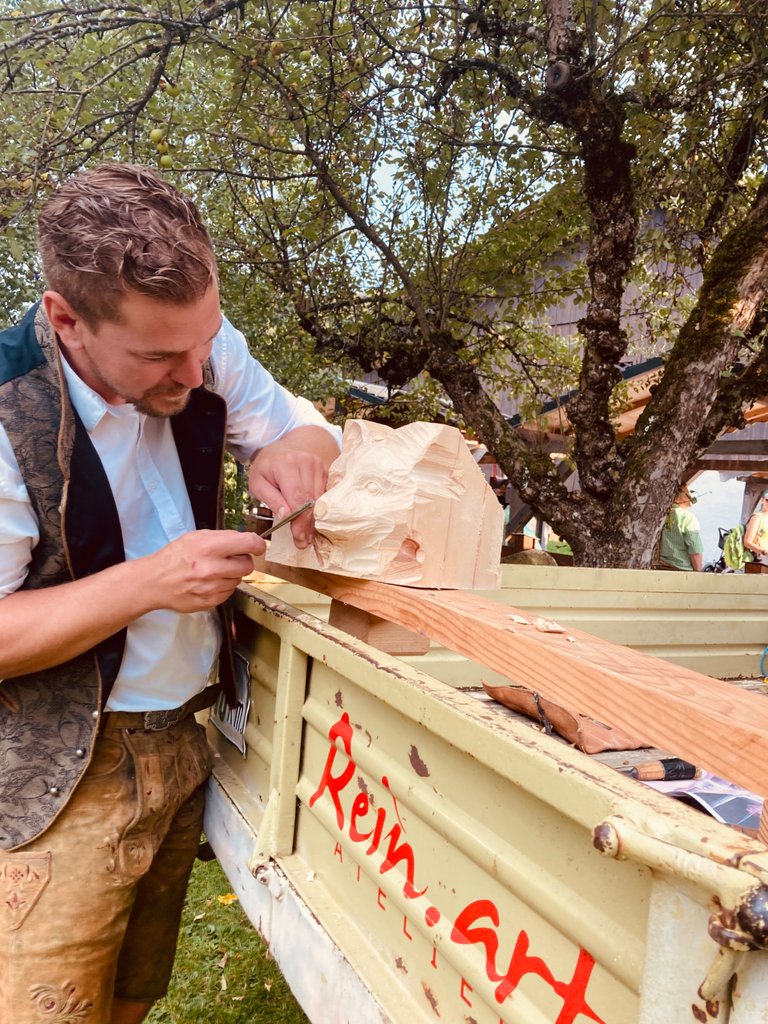 ---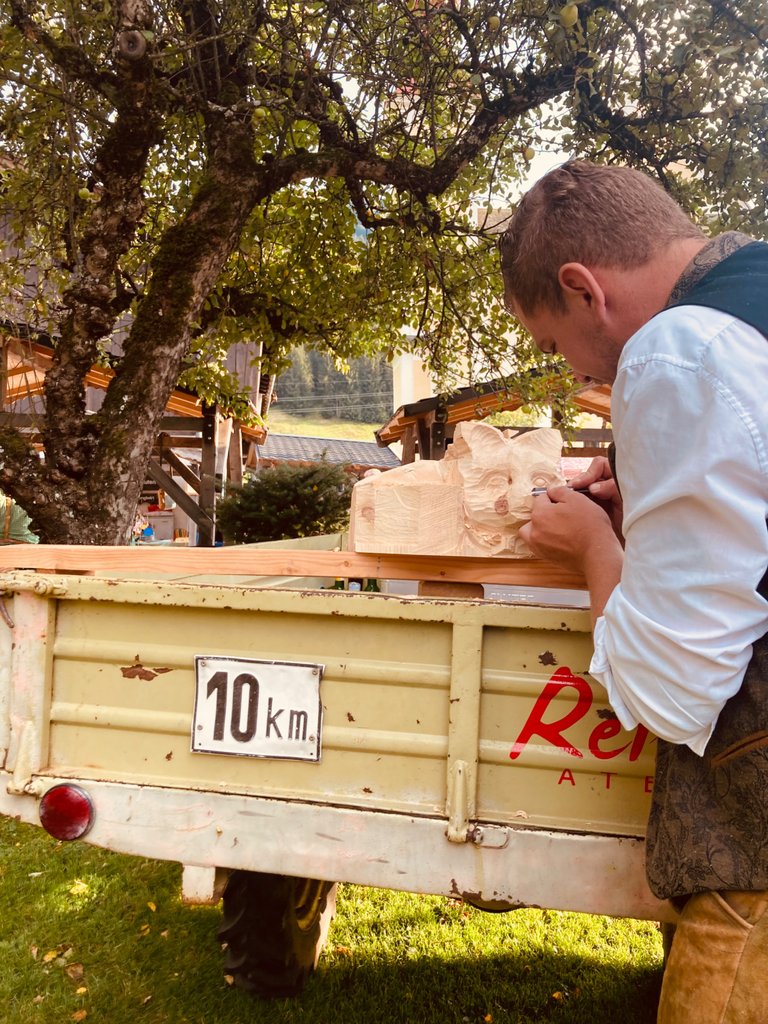 ---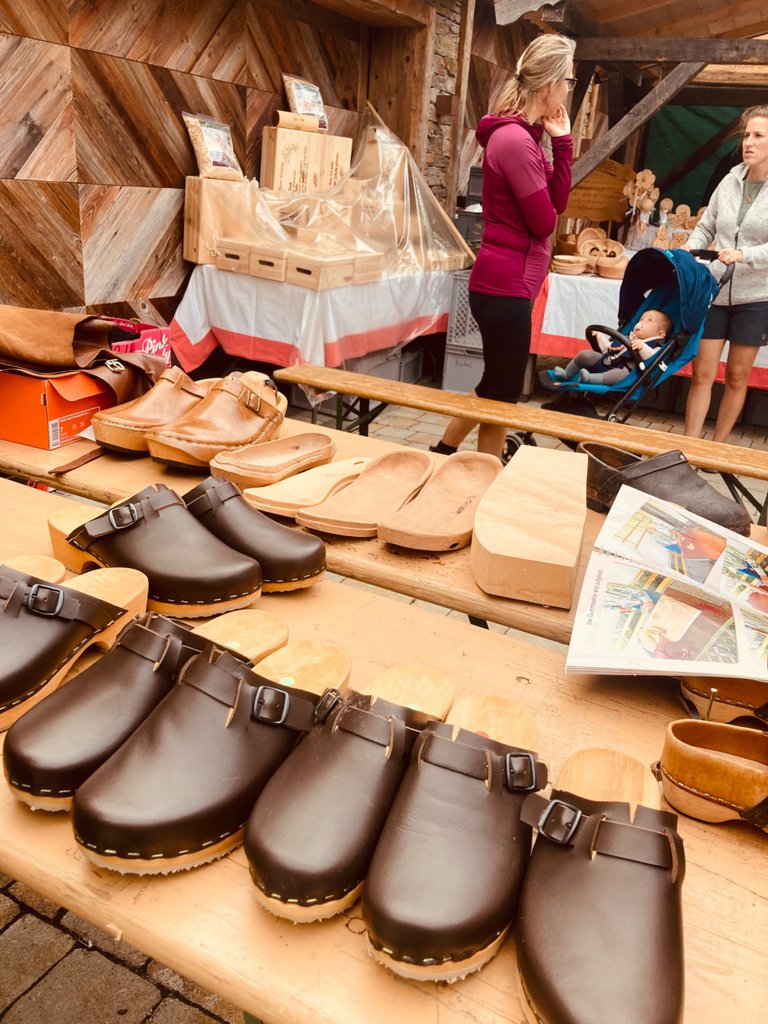 ---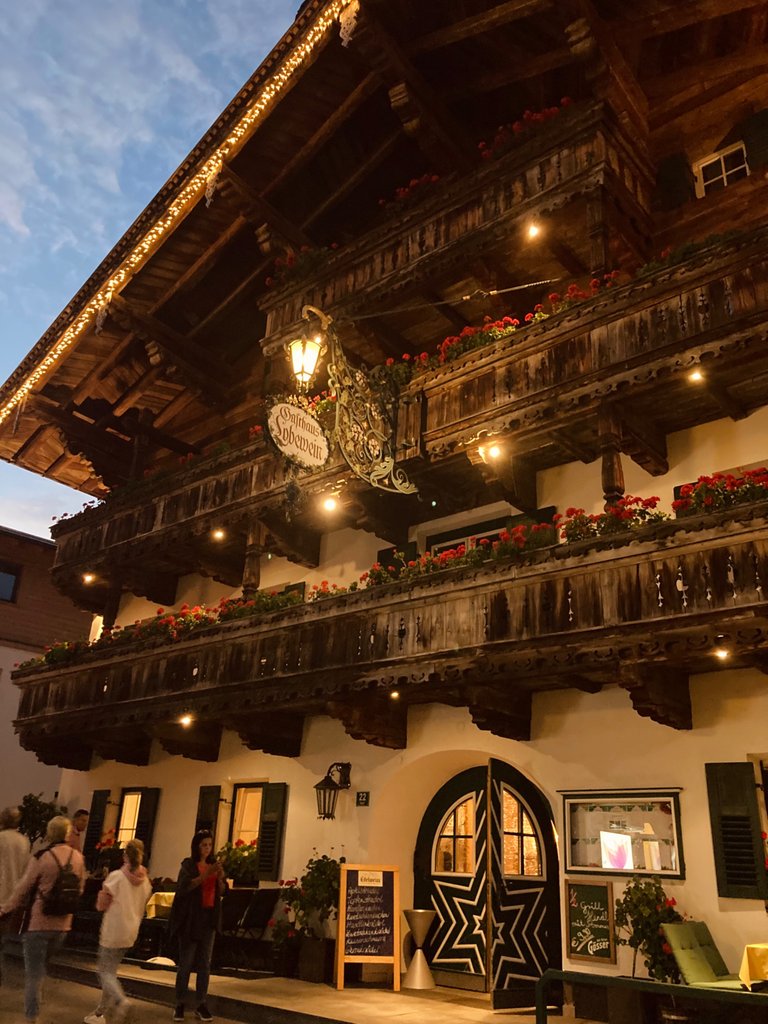 ---
Walking in the late afternoon is very peaceful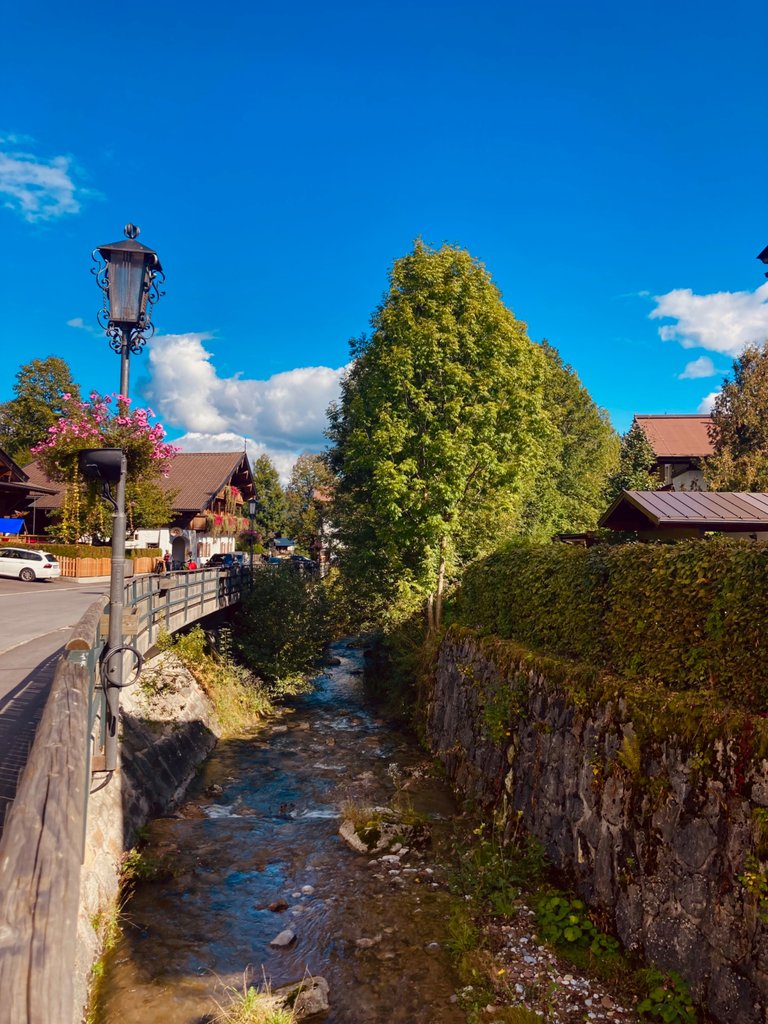 ---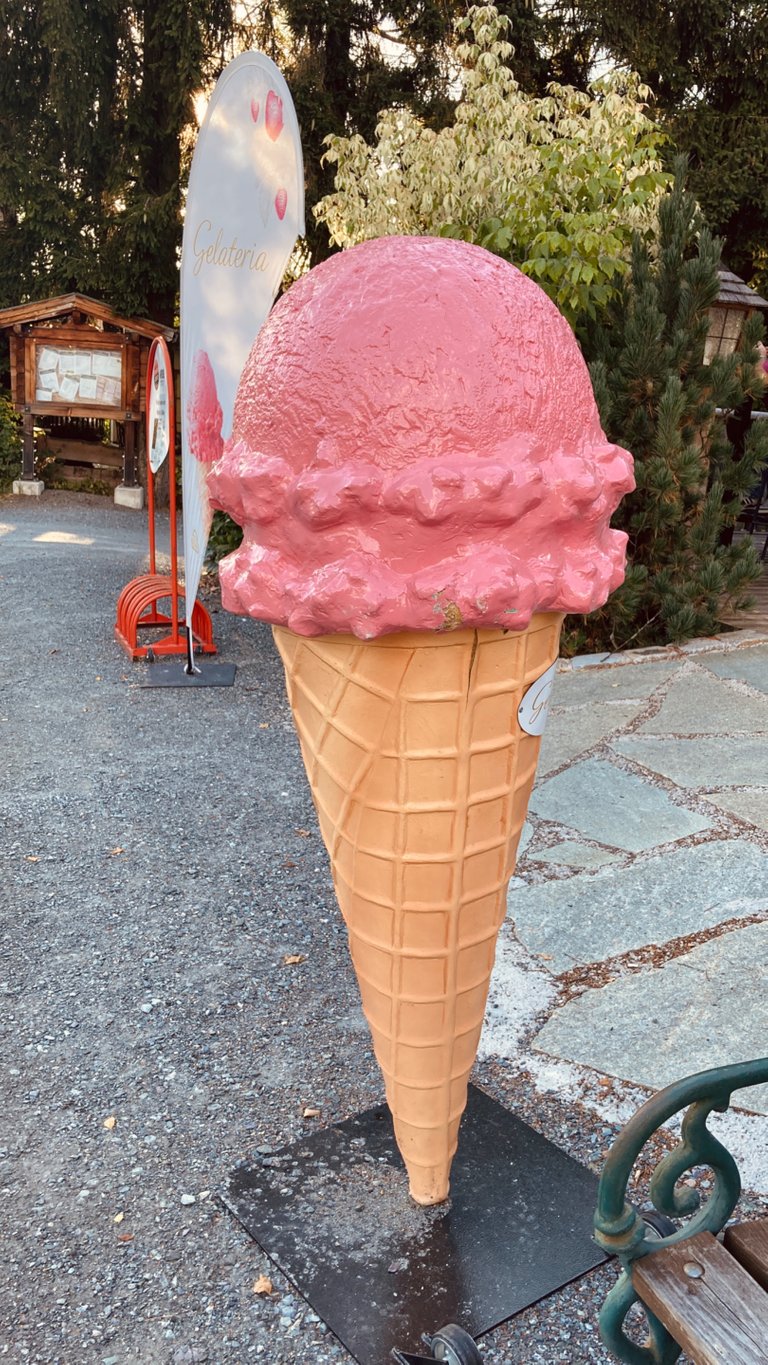 I love those giant ice creams that they have almost in all ice cream parlors.
---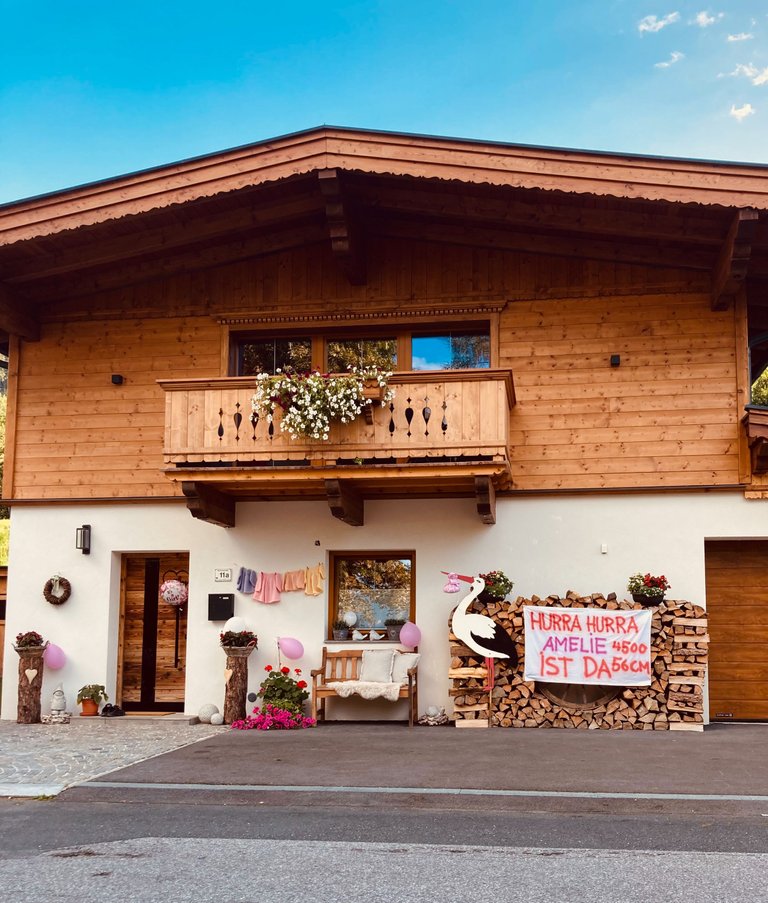 It´s common that when a baby is born, they decorate the front of the house with details like these, and an announcement indicating the name, size and weight of the baby. The ad says: hooray, hooray, Amelie is here.
---

These slugs are called Schnecke, they are very easy to find in humid places or when the sun goes down and it starts to get colder.
---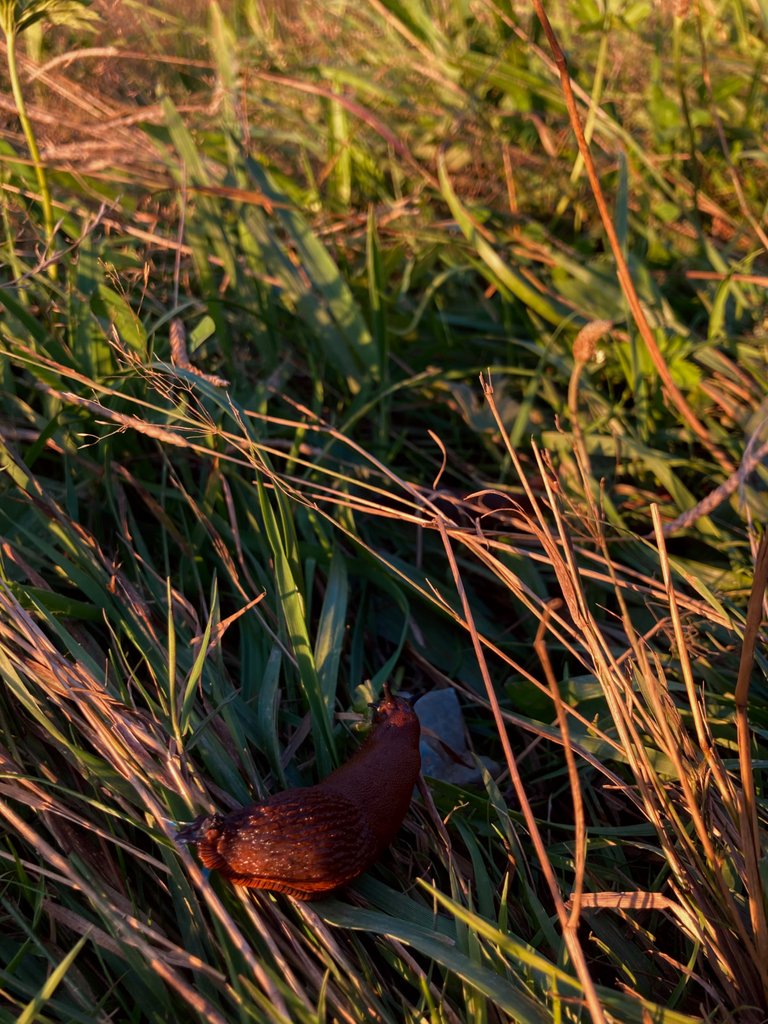 ---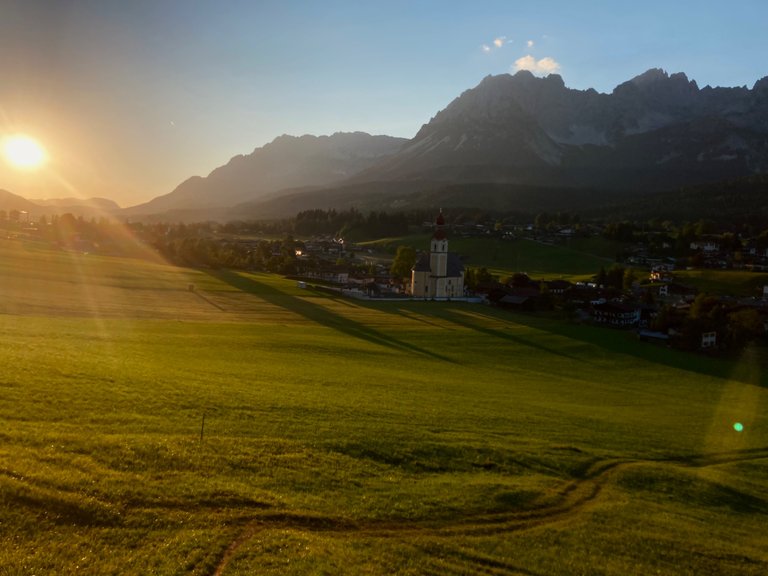 ---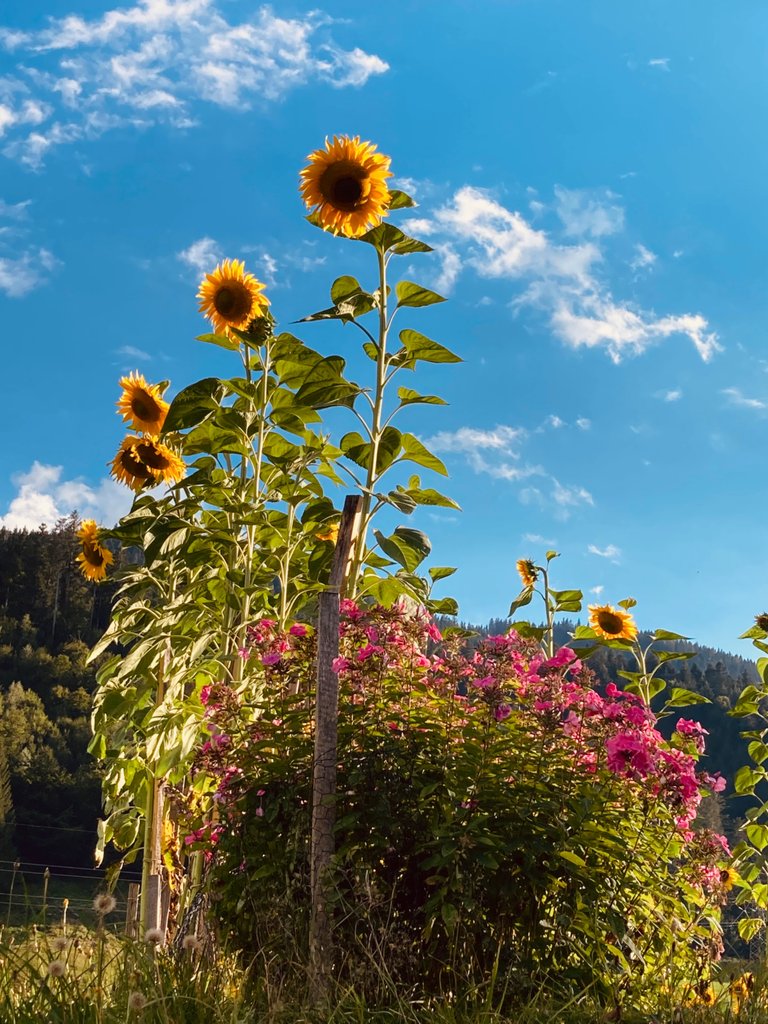 ---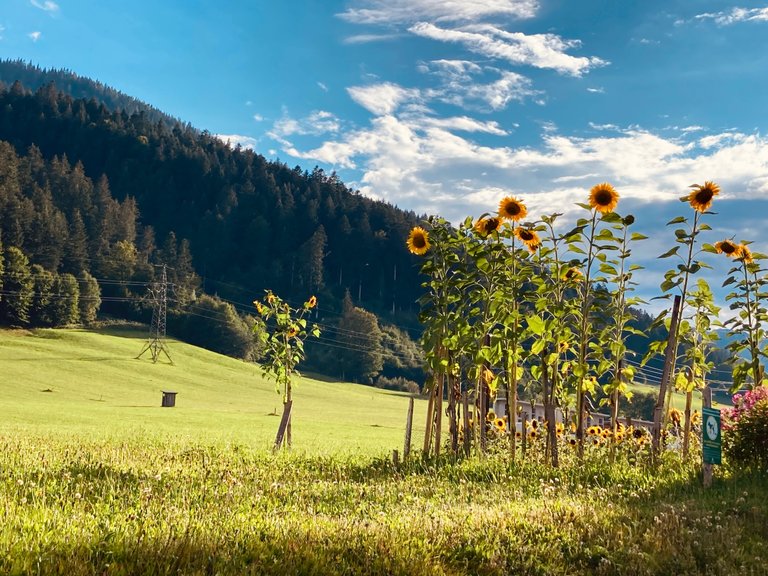 ---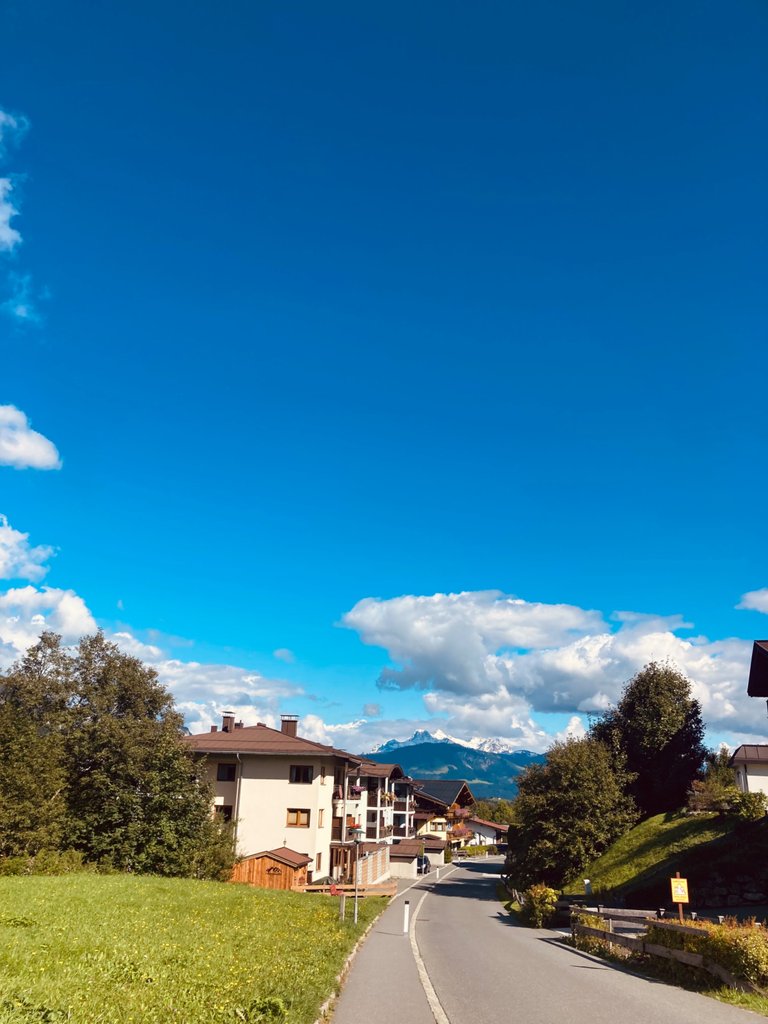 ---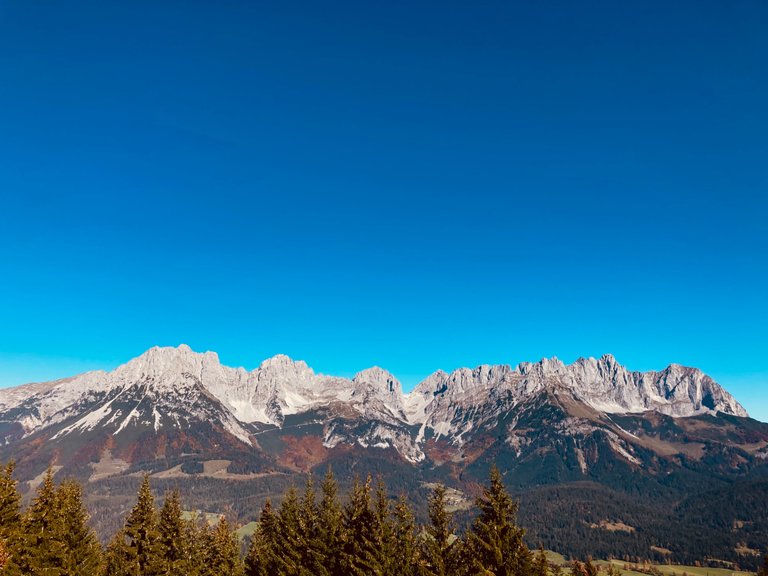 ---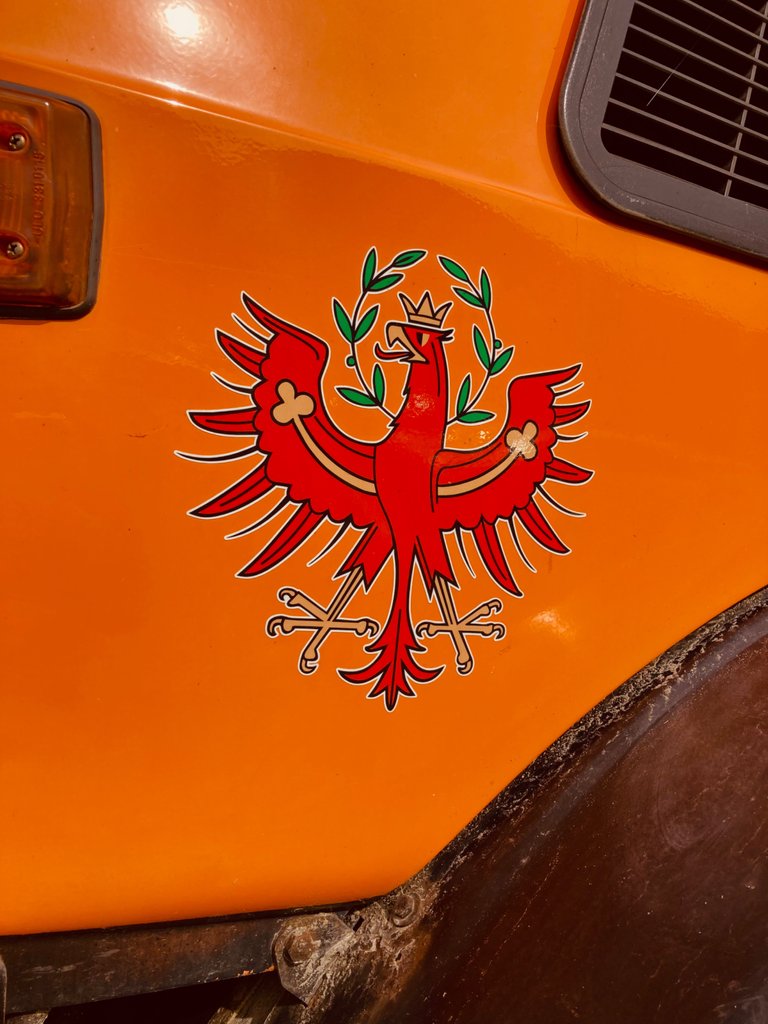 This is one of the symbols of the state of Tirol, it was on a tractor, which is interesting, because it is one of the most used vehicles, due to the great work involved in maintaining and collecting grass throughout the year.
---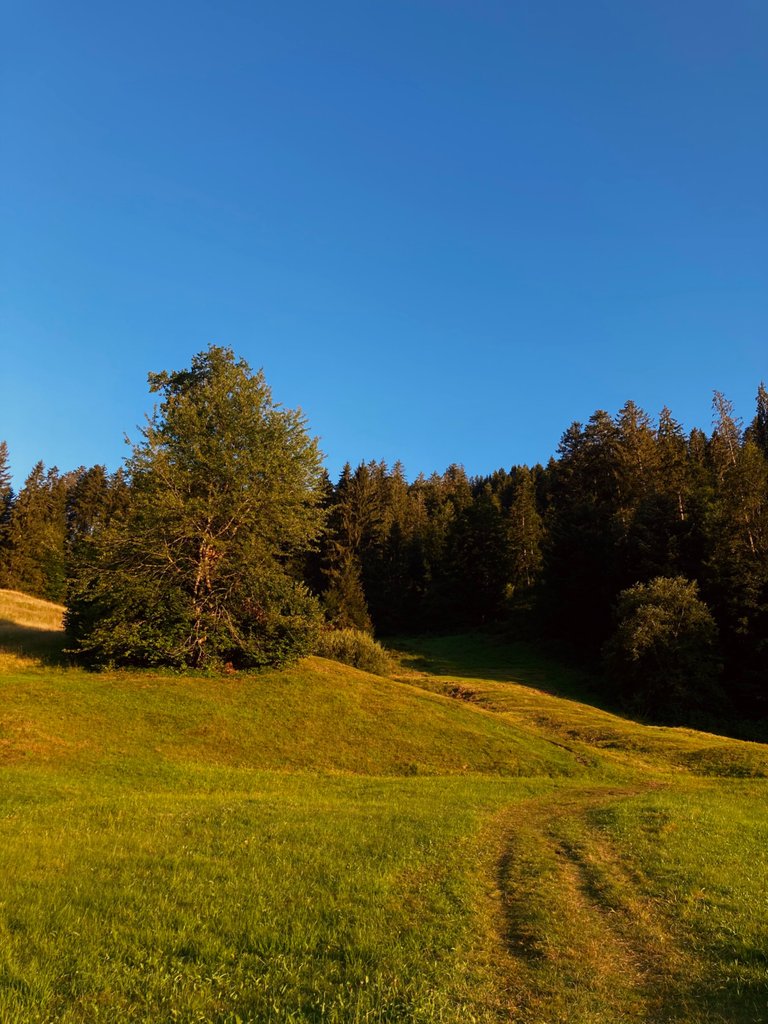 ---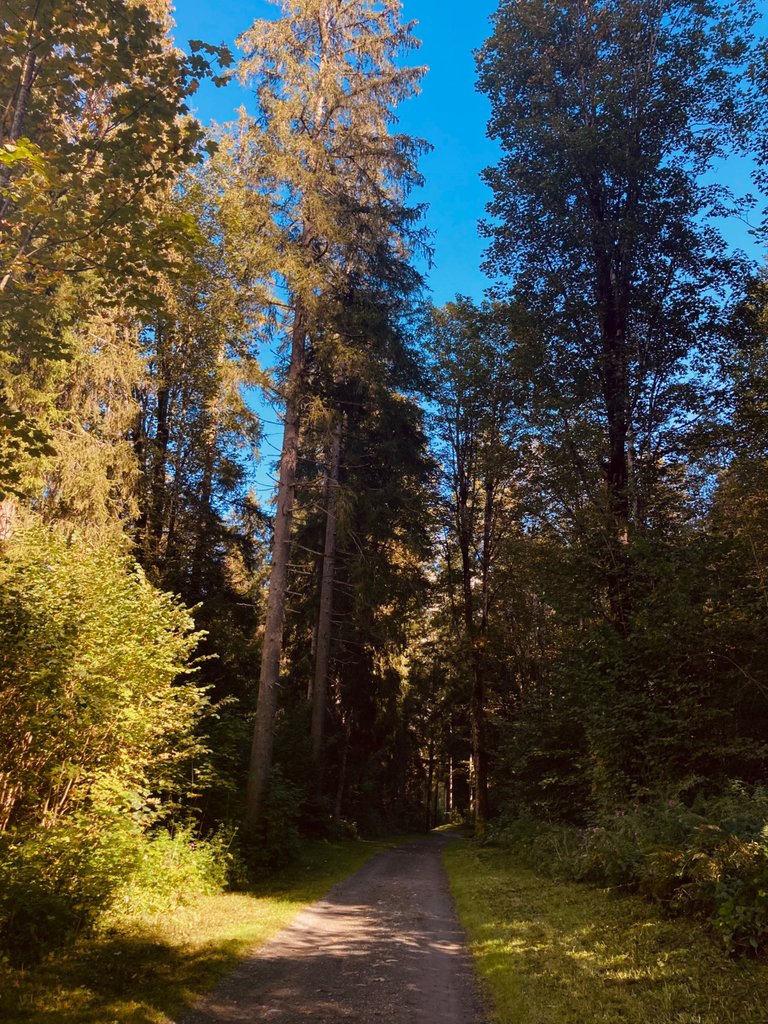 ---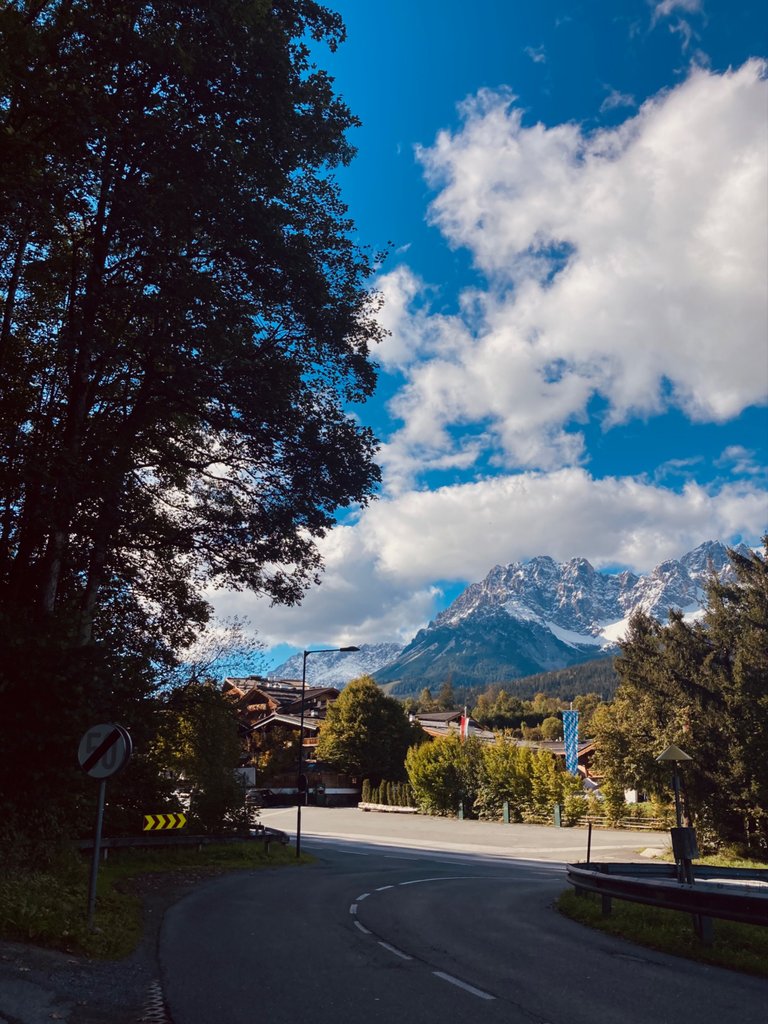 ---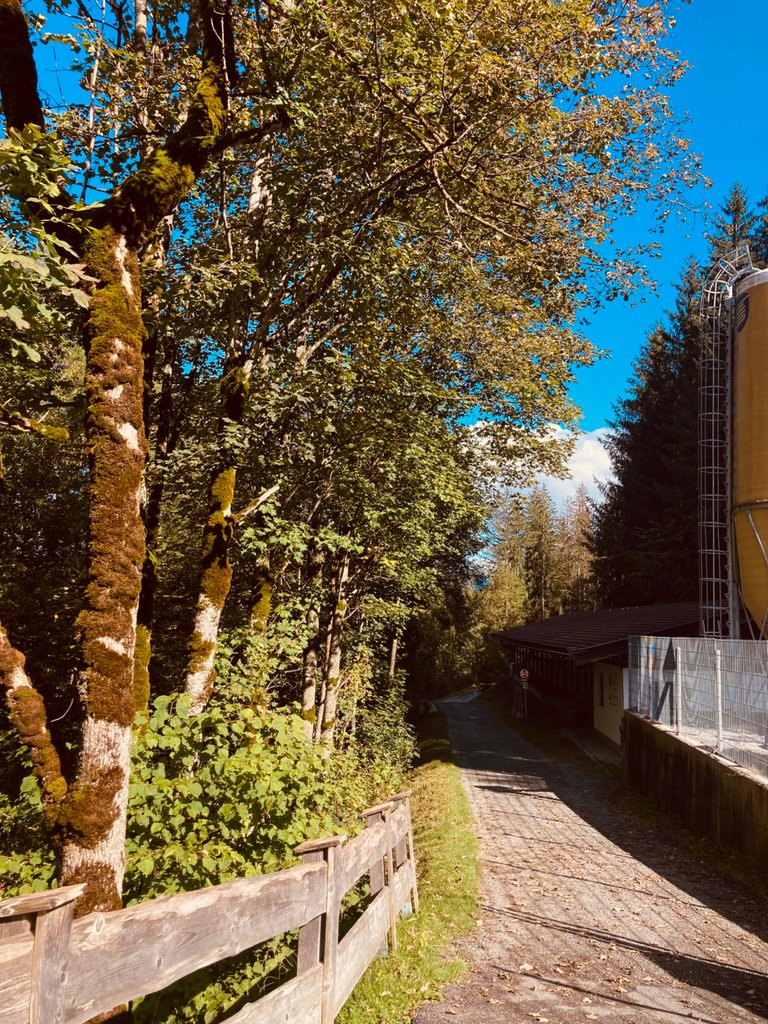 ---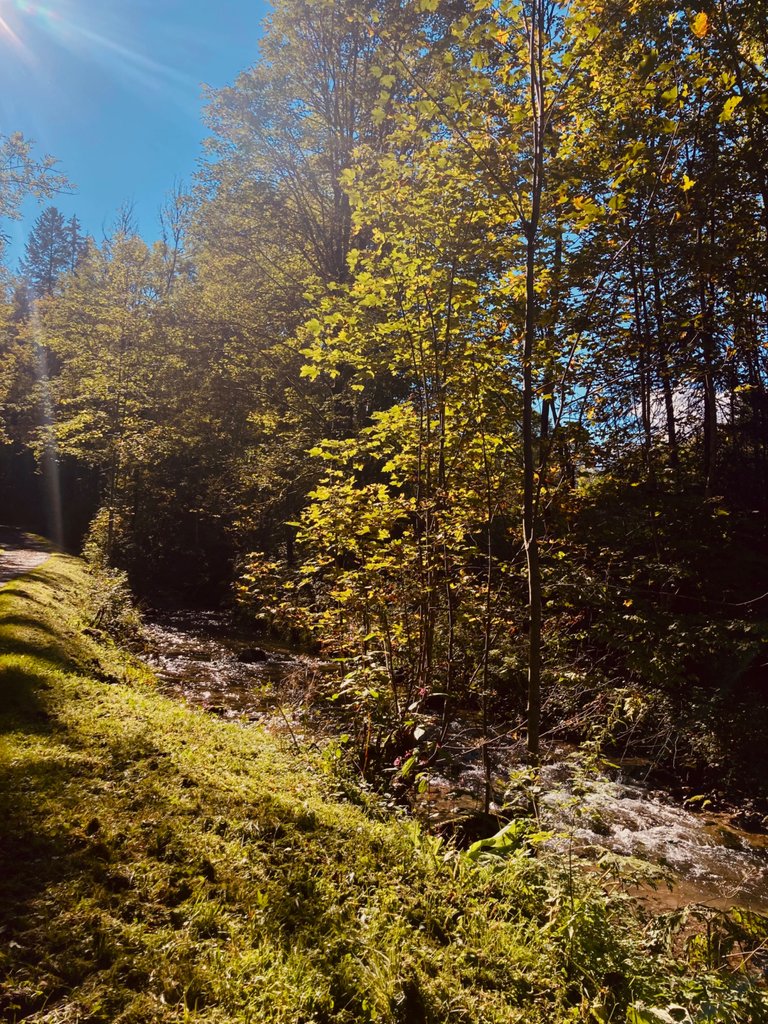 ---
---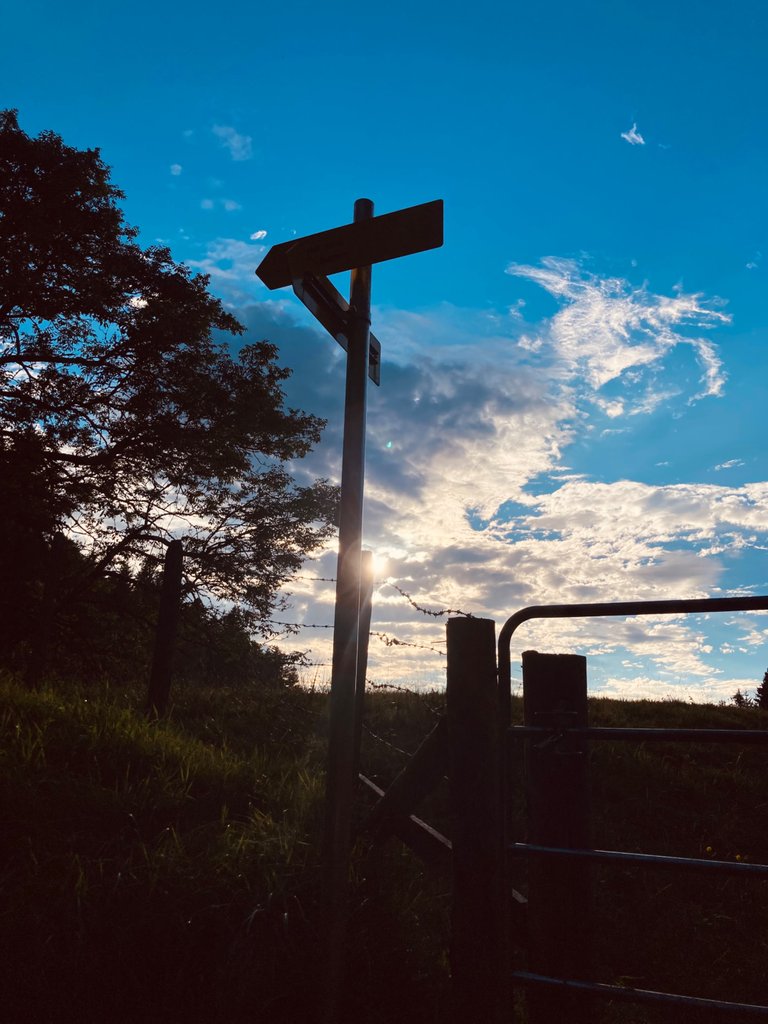 ---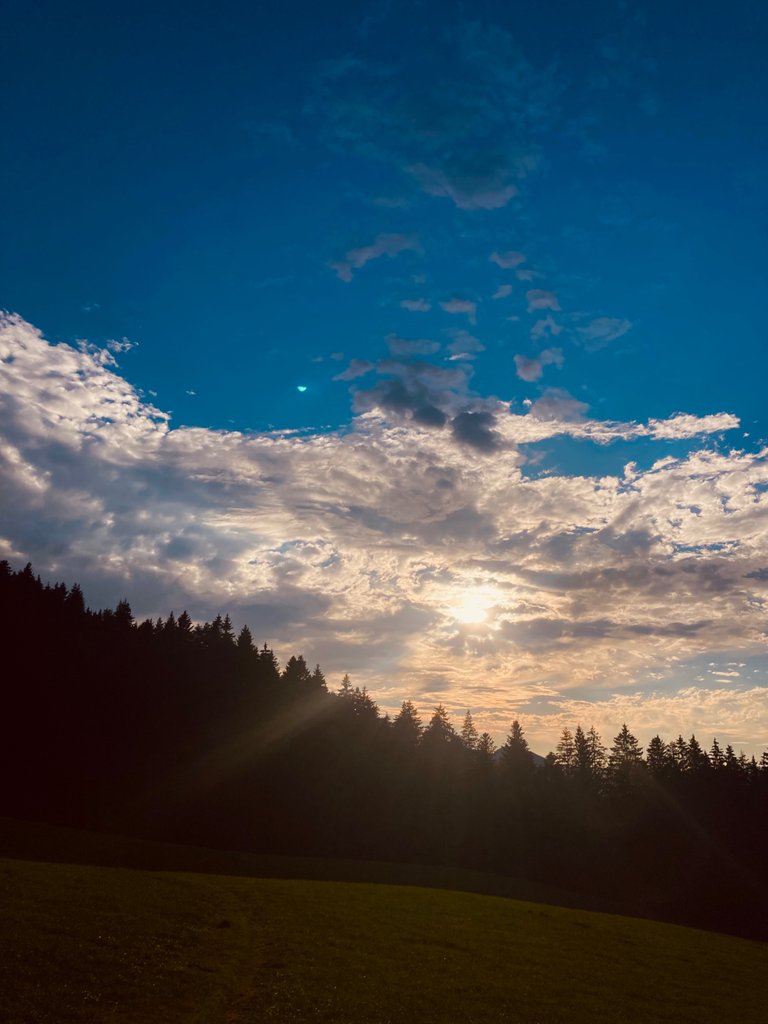 ---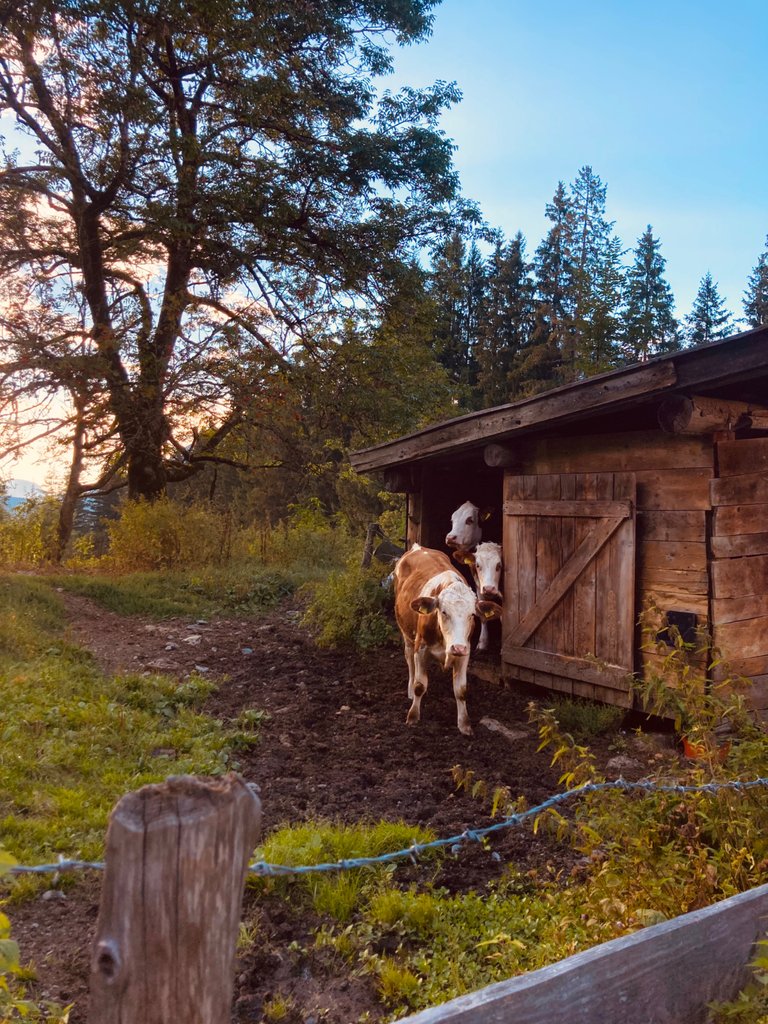 These cows in this cabin came out when they heard me, they were probably waiting for someone to provide them with food. I knew they were there by the sound of the bells they put around their necks.
---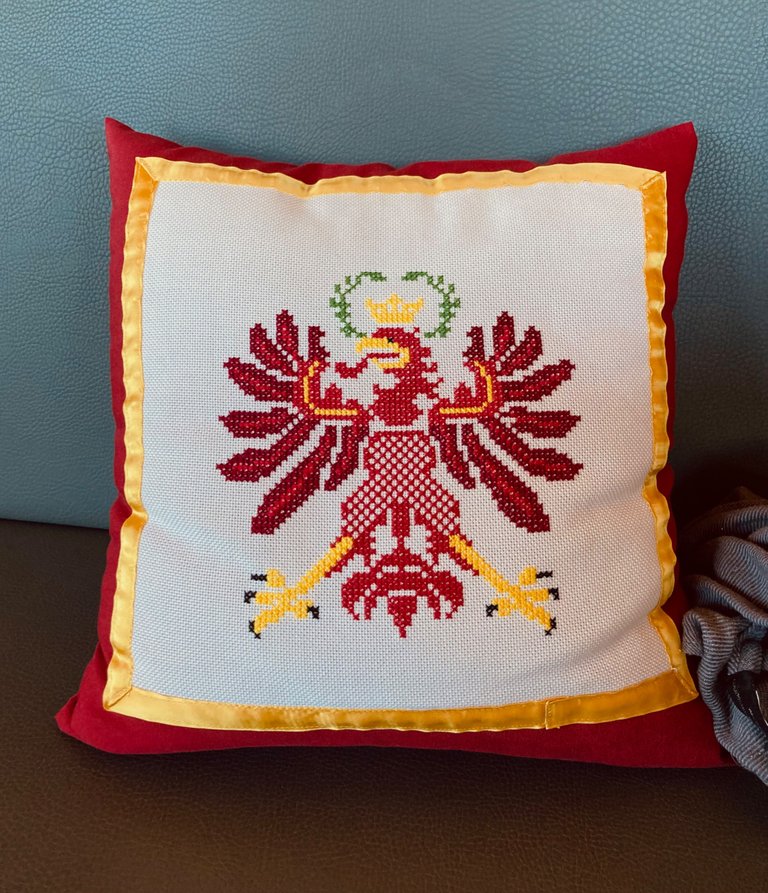 I loved this cushion embroidered with the symbol of Tyrol that they had in the Treichlhof restaurant, located in Ellmau.
---
I hope you enjoy the photos a lot and are encouraged to visit this beautiful place if you have the opportunity. I definitely had a great time and had the best vacation so far.
---
I will be sharing more of my travel experiences in my next posts. ❤️
---
Thanks for passing by and reading my post!

Gracias por pasar y leer mi post! 💚 ##

---

💙 HAVE A NICE DAY! 💙 If you liked y post, please vote, comment, or reblog it! 🌸

---

By @kitzune
Check my account for more stories like this and the original art that I create. :)


.
.
. ♥️

Follow me / Sígueme por:
Twitter
Instagram

---

---
---
---