Fantastic childhood of crazy dreams - Traditional illustration
Hello everyone! This girl's portrait was made as a mashup of three different things: a nice little girl, the film Charlie and the Chocolate Factory and the book The little Prince.
---
There wasn't exactly something in common with all that, but I was thinking about childhood dreams and pure emotions and all this came to my mind. While the background is less precise and strange… like reality I guess…
Sometimes it's been said to me that my drawings are scary or slightly unsettling, even the happy ones… I guess that could be true, despite it's not always my intention. What do you think?
---
☆☆☆☆☆☆☆☆☆☆☆☆☆☆☆☆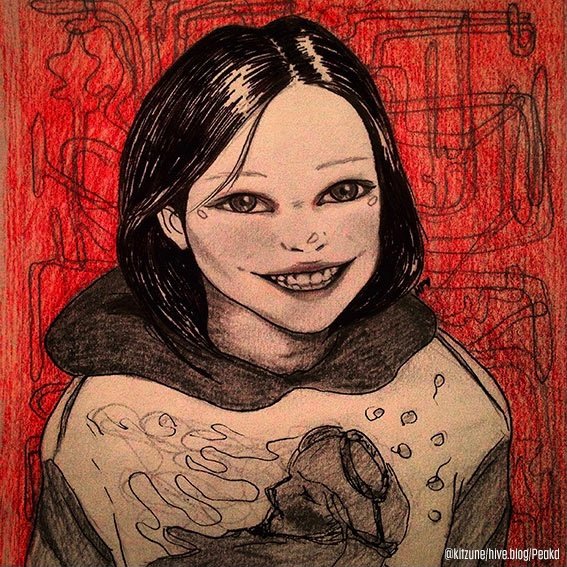 ☆☆☆☆☆☆☆☆☆☆☆☆☆☆☆☆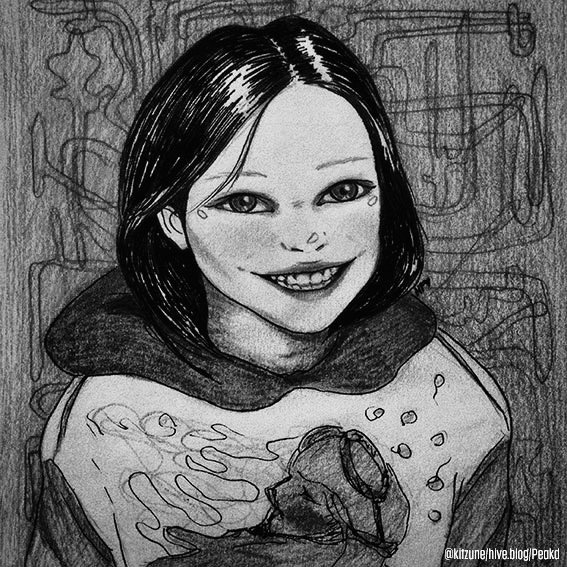 ☆☆☆☆☆☆☆☆☆☆☆☆☆☆☆☆
---
¡Hola a todos! El retrato de esta chica lo hice como una mezcla de tres cosas diferentes: una niña simpática, la película Charlie and the Chocolate Factory y el libro The little Prince.
---
No había exactamente algo en común con todo eso, pero estaba pensando en sueños de la infancia y emociones puras y todo esto me vino a la mente. Si bien el fondo es menos preciso y extraño... supongo que como la realidad...
A veces me han dicho que mis dibujos son aterradores o ligeramente inquietantes, incluso los felices... Creo que eso podría ser cierto, a pesar de que no siempre es mi intención. ¿Qué les parece?
---
This is a traditional illustration made with 3 simple materials: a pencil, a thin marker and a red crayon.
Note: I'll be starting really soon on Rarible and Objekt! So I'll see you there too ;)
I hope you like it, and I'll be glad to read your opinions in the comments.
By Fernanda Rojas @kitzune
Thanks for reading! If you find my art interesting or wanna see more of other things I've made check out my profile! ♥️

.
.
.
.
.
.
.
Vote, comment or reblog it ! ♥️ ♥️
Thanks a lot! ♥️
Follow me on:
Twitter
Instagram
---
---