My Pastel Art- Recreation of Shahabuddin Ahmed's Painting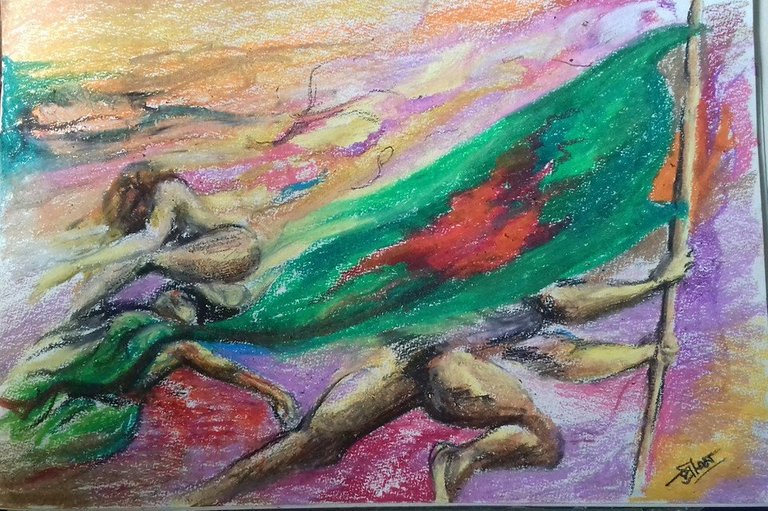 Share of colors may intertwine the feeding soul which yearns to emerge. Such impact of colors is visualized in the artworks of Shahabuddin Ahmed, a Bangladeshi painter known for his painting style of "figure in motion". Among his many works, his most popular artworks are of Freedom Fighter.
As artists, everyone chooses to have certain criteria, a certain depiction which is only common in their artworks. For Shahabuddin Ahmed Sir, he intended to display the struggles that he had to overcome in accepting violence in the form of his paintings. His all paintings depict motion, the motion of different categories. His common medium was oil painting, with which he could emphasize the specific details that motion artwork requires.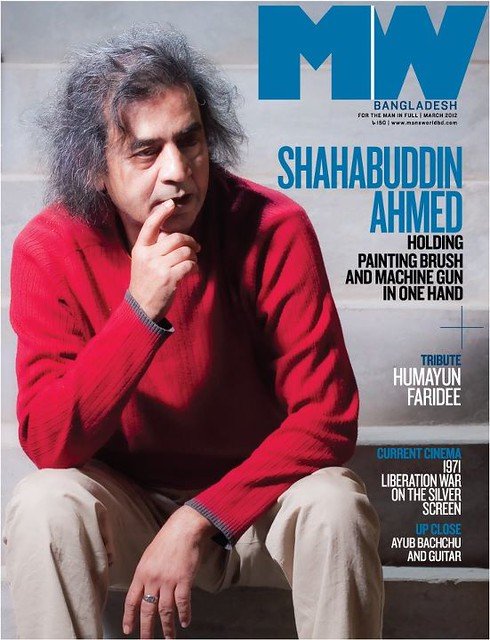 Source
I would like to quote, "His work is described as "The imagery of fearless human figures, which are in the motion of running, seems to burst free from their skin with their flesh, blood, and sinew". With every piece, one's mind is to sync with the imagery, the motion and reality it sinks one into. Although he detested violence, his artworks excelled in portraying the impact of it all.
His works didn't limit to Bangladesh but expanded which led him to be awarded as "Chevalier de l'ordre des Arts et des Lettres," meaning, "Knight in the order of Art & Literature" in Paris, France, 2014, by the Ministry of Cultural Affair and Communication of France. This is no simple recognition nor the first but the most impactful one in his collection of achievements amid the uncountable achievements he excelled.
Art resembles one's experience, personality, and touch. Such was Shahabuddin Ahmed Sir's paintings, which reflected his experience in the Bangladesh Liberation War in 1971. The more we talk, the more we get involved. Such artists turn to outlive and outgrow, creating their signature on the map.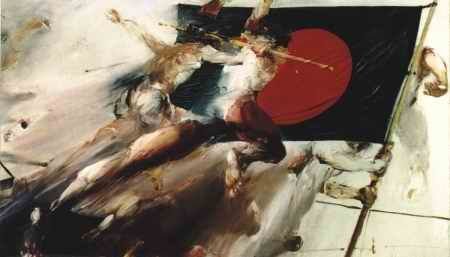 Source
This painting of his is what I aimed to recreate and add a tint of my own color capturing my existence over it. Originally it is done with oil paint, I have tried with pastel crayons and as you can differentiate, the motion is yet to be triggered. His paintings always displayed the vivid muscles of rural people. To a junior artist, he was a star. A star who could change a still painting to motion. One who could convince and deliver a message through painting, which is a great inspiration to many.
Thank you -
I hope you all enjoyed reading and observing the aesthetic features of my art. Support me by commenting, reblogging, and liking. You may visit my blog for a variety of artworks, my expertise is watercolor and sketching. However, I like to venture into other mediums too. Do share your review, it will guide me to make better content. Thank you all.
---
---