Imitation of Van Gogh's Starry Night on a Shoe.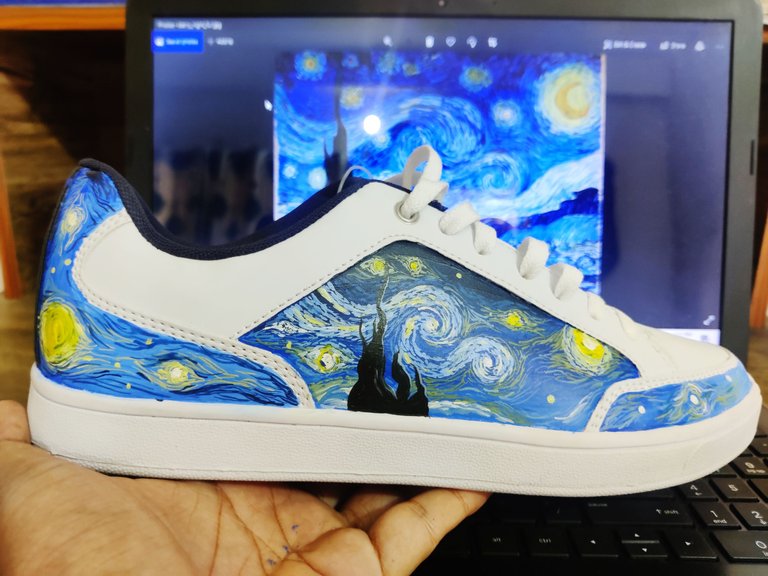 Inspiration -
Incoming is one of my friend's birthday and I intend to present to him this pair of shoes. Soon it will be out of my stock and I wouldn't be able to share my experience. So, I made time out just to present you all this in a rush. I wasn't prepared to present it but suddenly after completing it I just suddenly thought to post it. So, here I am. By the way, it is no surprise. He requested me if I could do so. This is a new experience for me and I was really excited about it too. Imitating "Van Gogh's Starry Night", is something I never thought I would try as I think it was a masterpiece and even now I know I can't excel at it. But, it was a mesmerizing experience trying to fit it in my own way on the shoe.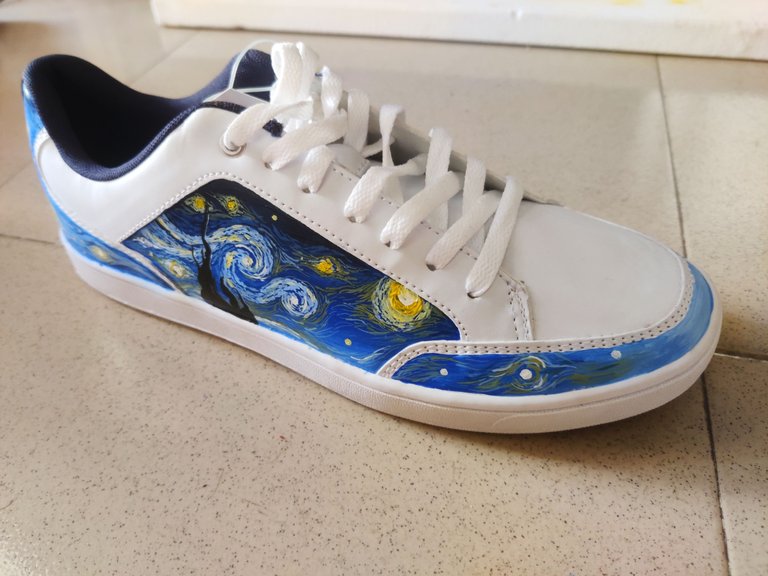 Process -
I can't say much but I would say the basics. Like in any other style, we shade the background so I did here too. I could have used fabric colors but I thought to stick to acrylic and take a chance. About the rest of it, it feels like a dream.
Precaution -
Adjusting removable paper tape all over the shoe which is to be kept untouched
Thank You -
I hope you all enjoyed reading and observing the aesthetic features of my imitation. Support me by commenting, reblogging, and liking. You may visit my blog for a variety of artworks, my expertise is watercolor and sketching. However, I like to venture into other mediums too. Do share your review, it will guide me to make better content. Thank you all.
---
---