Evening Drops by the lakeside- Original Acrylic Painting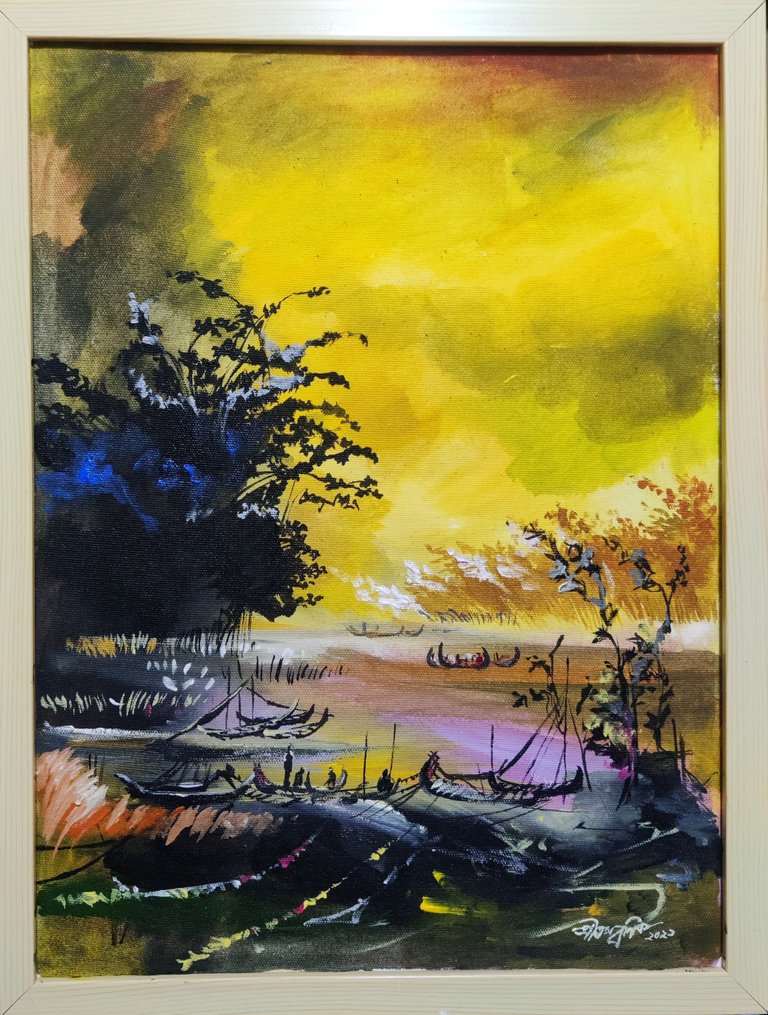 Inspiration :
Harmonious melody sings by the lakeside often every evening. This joyous melody sparks every once in a while near our village lakeside. Thousands of festivals surround us but sudden occasions always make their impact the largest. It is beautiful how the mesmerizing evening captures it all. What if I say this is my imagination? A melodious evening while the breeze is flowing non-stop. Can this all just be my imagination? Can you smell the non-contaminated air? The fresh breeze, freshwater, fresh evening reflected upon the lake. Winter has come, joy-filled the air. The trees, the water, the boats sing along with a melody of joy and piousness. Such can be in my imagination, just like in yours right now.
Processing Photos :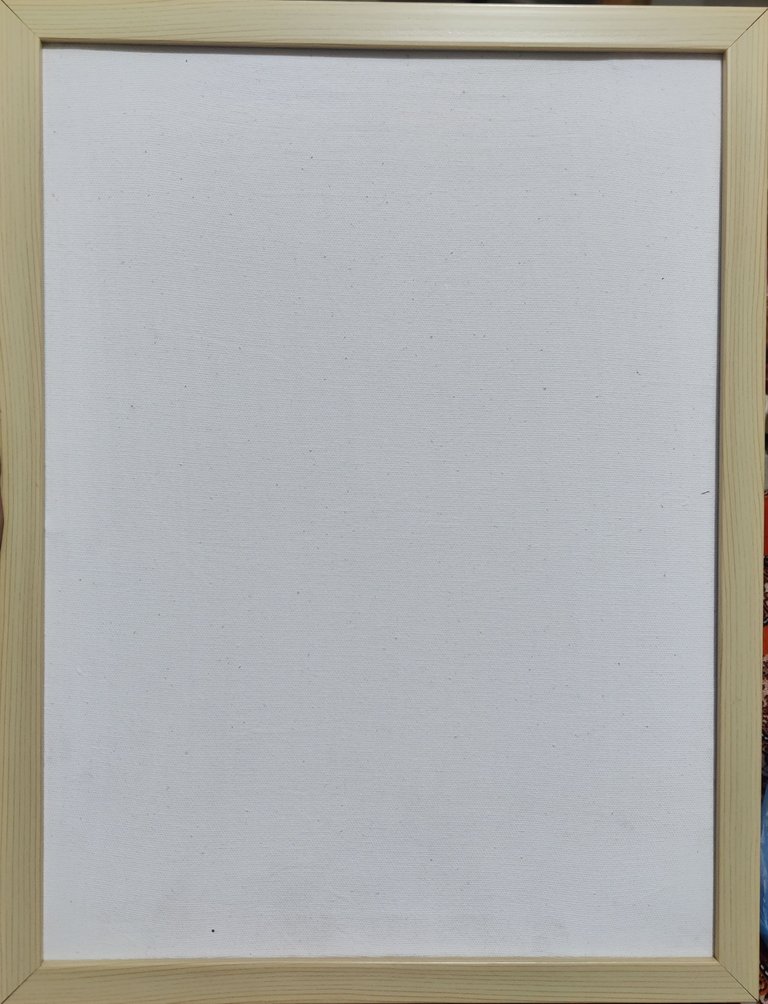 A framed canvas is always welcomed but to be able to keep it neat while painting is one difficult challenge. For beginners, this is not recommended.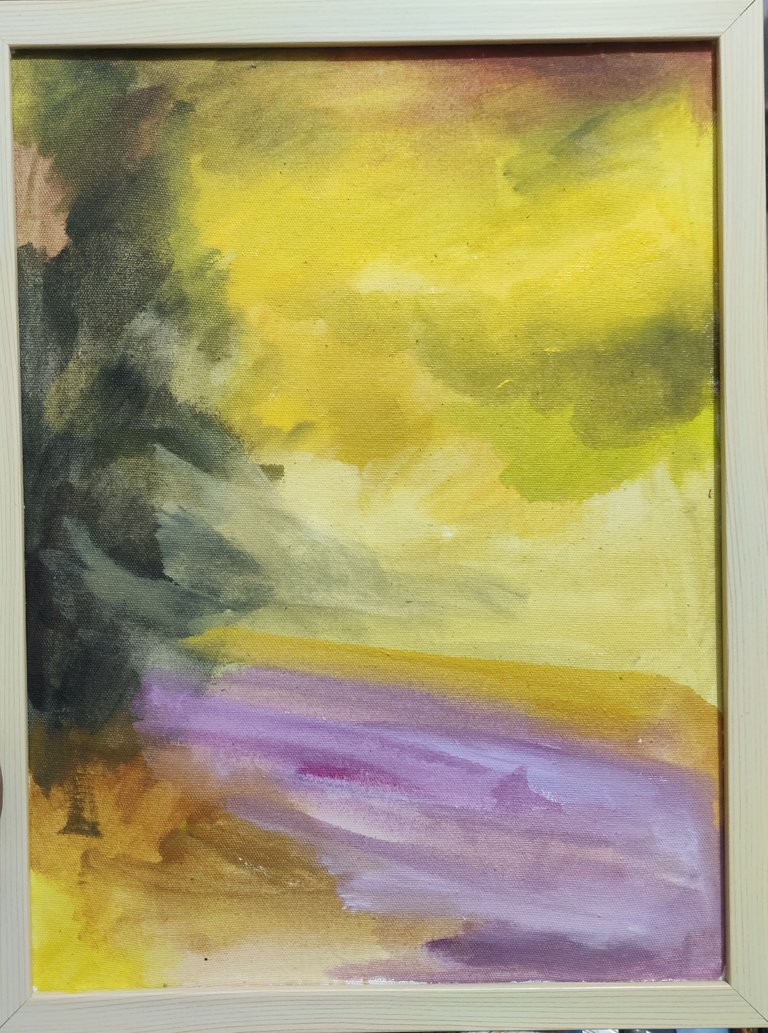 For a few paintings, an outline is recommended and also for beginners to keep a track of the main focus. But, for this one, I immediately started with giving basic background touch. Blending is important in some cases not all. Like here I have blended the hues but not too well as you can see. The first touch of colors is important for developing a specific touch at the end.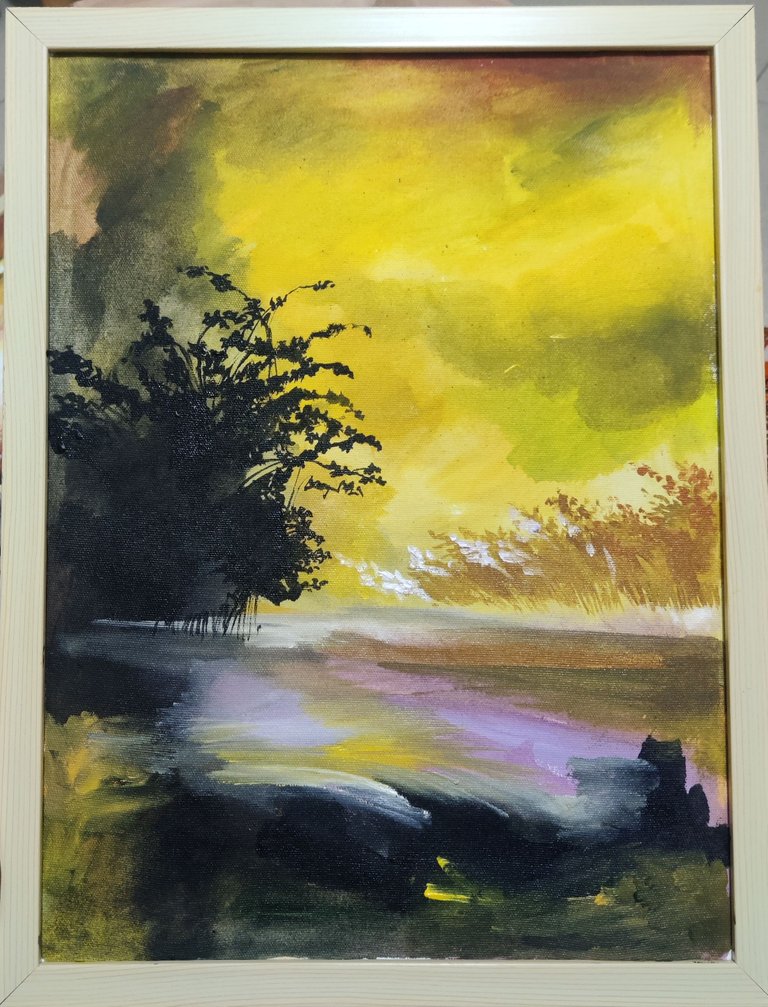 Finishing up with background or the sky or something where less intervention is needed is completed first. With this in mind, I started with the simple scenic background and also, the filler. Then following to the lake view which is the main subject.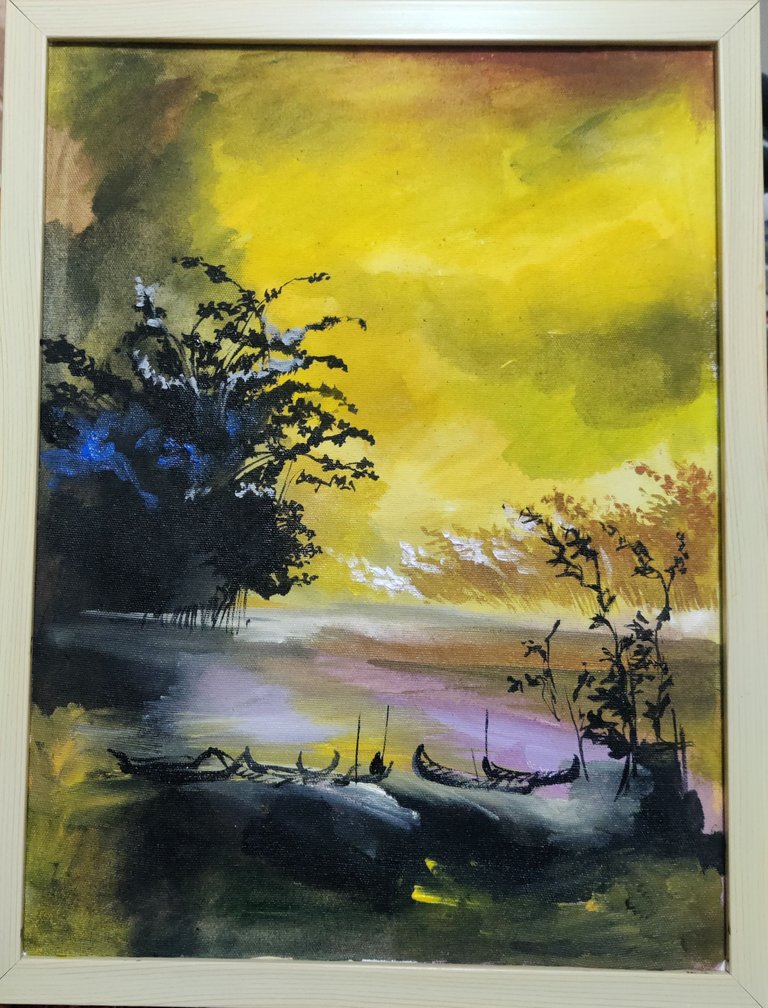 Just like one imagines and adds ideas as they progress, such was my process too. Nothing too apart from what other artists do. Once we portray what emerges in our mind we develop it from time to time as new ideas make their way in.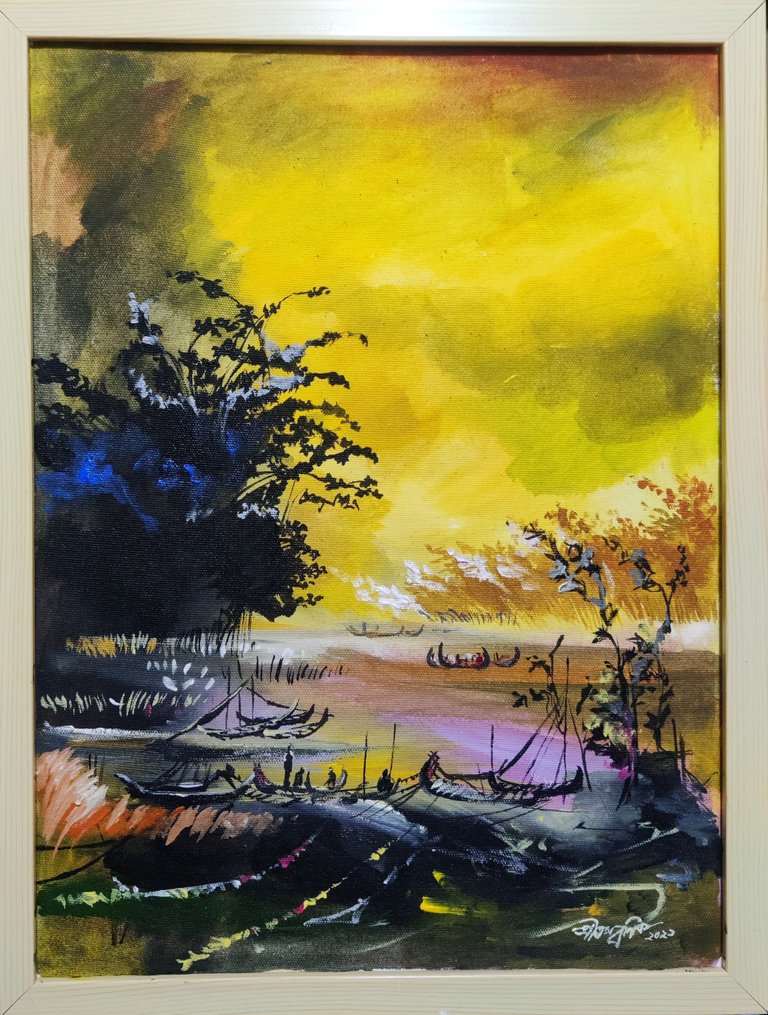 With the final touch, the result lays before your eyes. It is true that it is a struggle to capture the process photos, so is making a video, yet I will try to be more specific at it. With this, I complete "Evening drops by the lakeside", an acrylic painting for a present, my most recent artwork.
Thank you -
I hope you all enjoyed reading and observing the aesthetic features of my art. Support me by commenting, reblogging, and liking. You may visit my blog for a variety of artworks, my expertise is watercolor, sketching, and acrylic. However, I like to venture into other mediums too, like digital art. Do share your review, it will guide me to make better content. Thank you all.
---
---