TRADITIONAL MARRIAGE CEREMONY - According to my people's way
Hello good day my most optimistic forward thinking Hivians, the race is on and we'll journey it to the finish line... It's been an amazing ride all along and a big thanks to all those reading and supporting the posts of we, The Newbies
According to one of the task for the week, I'll be telling you about a Traditional Wedding Ceremony done by my people... How, When and where it's done I'll also tell you, don't skip anything...
HOPE YOU HAVE AN AMAZING RIDE
Although white weddings and court marriages are practiced quite the same all over the world, traditional marriages are different for each people. Tell us how it is done in your tribe.

Traditional marriage like the name implies must be done with all traditions observed, I'm from Delta State Kwale... And traditional marriage is done one way according to my people
First things first the intended couples must have a mutual agreement between themselves before they'll make it known to their parents. In some cases parents do pick spouses for their children but it's not done without the consent of the child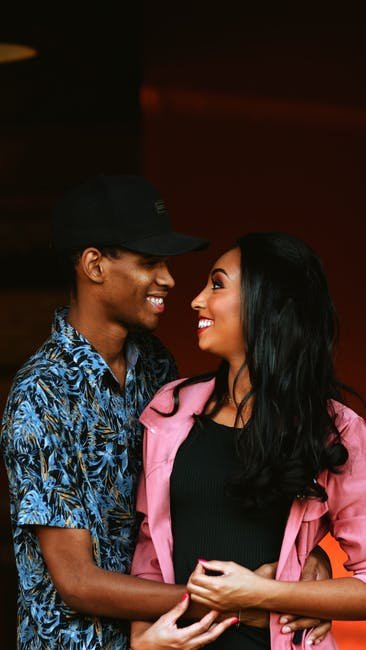 When all is set the groom will have to discuss with his parents or his people so they can come see the family of the girl he intends to marry, but he doesn't just come unannounced... He sends message across before coming, some times a week or two notice is done before hand. After which the boy will be told what is needed before he can come see his to-be In-laws
When the ground is level a day is picked to see the girls people and most at times it's mainly to discuss what will be needed for the day of the traditional marriage. But while coming to see your in-laws, you are to come with very few items like Dry gin (manya), kola (orji), palm wine (uzu), garden egg (Afufa) and some other necessities. All these are presented for traditional rites and it's how my people do it
After the discuss has been done a day will be fixed for the marriage proper... It is on this day that the main collections will be Done. (THIS IS WHY IT TAKES TIME FOR THE BRIDE TO COME OUT) Some times before settling this very part it may almost lead to quarrel... Allot of times it leads to enemity as some things that were not mentioned will be brought forth
(IT HAPPENED WHEN MY ELDER BROTHER WANTED TO MARRY HIS WIFE, THINGS THAT WERE NOT ON THE AGREEMENT STARTED SURFACING BECAUSE AT FIRST HE WAS JUST PAYING AS THEY ASKED HIM TO... SO THE FAMILY WANTED TO TWIST OUR NECK, YOU NEED TO SEE WHERE WE GOT ANGRY AND SAID WE ARE NOT MARRYING AGAIN 😁 We told them we are not there to buy their daughter) but things were later settled... In my place cooking is done in the compound of the lady (NON
But after all the rights has been performed that's when the lady comes out and the man walks boldly with his wife by his side and he'll be saluting everyone, and this is to show to everyone that he has done the needful and paid his dues.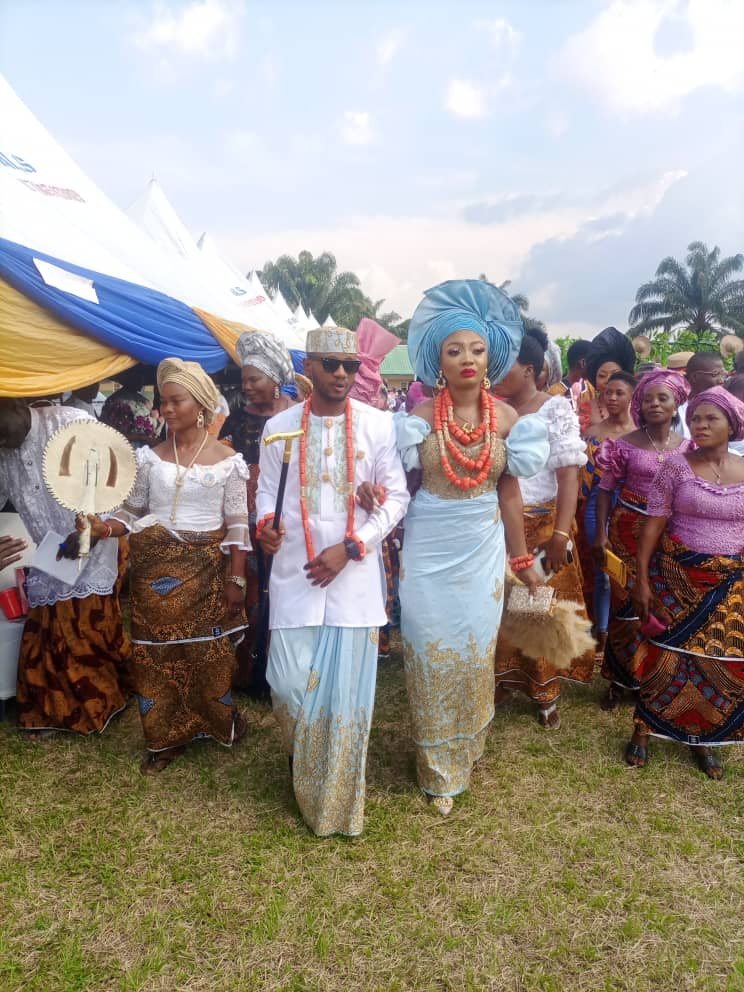 And the reason why families stress people sometimes,
One is to make money on that very day because it's a one time thing for the family to collect
two is for the Man to always remember what he passed through while he wanted to get the girl so that he will know her worth and value and also what it cost him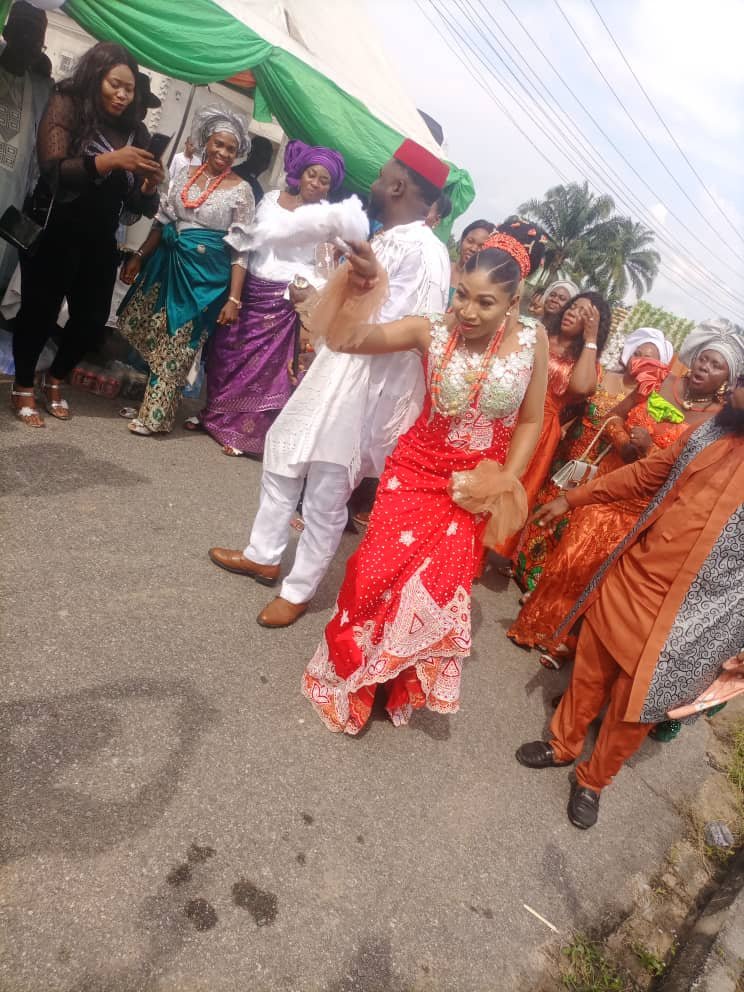 And one thing my people don't joke with is the traditional rights, no one person in the family has the right to conduct a marriage ceremony without following due process, if you are caught drastic action is taken immediately. An uncle of mine attempted to conduct marriage in the village by himself but news went across and Family caught him. Imediately that very night the marriage was taken from his house to the main family gathering and things were done proper
After much begging from him he was banned from Family meetings and activities and was fined a huge amount for trying to commit such act.
(DON'T JOKE WITH TRADITIONS)
BOTH UNSOURCED PHOTOS ARE MINE FROM TRADITIONAL MARRIAGE OF MY CHURCH MEMBERS I ATTENDED
Alright this is where we'll call it a halt and I do hope you got value
Let's get your reviews
And till next post, please stay safe
@khingstan Cares 🤴✌️
---
---