A LIGHT TO MY WORLD - Creative Sunday
Hello family, greetings to you all it's another wonderful time and start of the week. So for the sake of creativity I'll be taking you through the electrical aspect of my creativity, hope you grab it awesomely well
Well I moved into this neighborhood where almost every 2weeks there's payment to be made for one faulty thing or the other so it's been really choking. Well to make the matters worse we have rough electrical wires flying all over the place, when I first packed in i paid 11 thousand ($15.7) just for wiring of my house and it was a surface wiring for that matter. Though I was a typical novice back then until recent months now...
I didn't get a past photo of how it looks, but I can use an example of my neighbors house to show what the wiring in the houses looks like until I decided i wanted to stand out. The picture below shows the wiring system of my neighbors house and that is how it is for all of them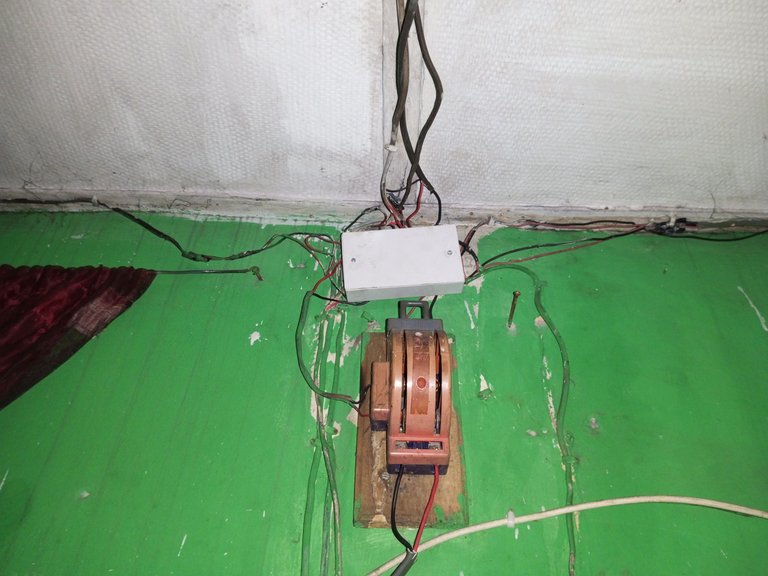 she even did little maintenance recently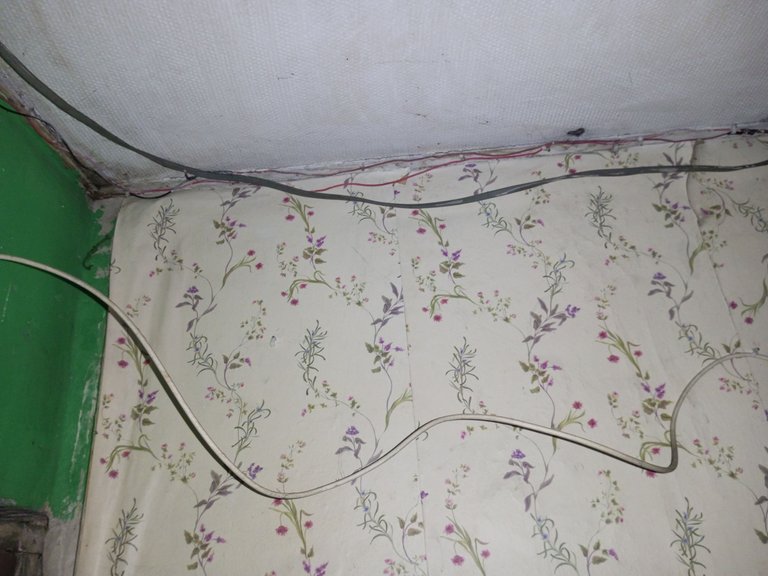 It sure took me one whole day to have these things fixed but i didn't bother about the time spent as it is being invested in my work (don't want to be a carpenter without good roof). What I used for my work that very day was pliers, screw drivers, fishing tape, drilling machine, insulation tape, trunking 16×25, box, double 15 amps sockets, 3gang switch, tapping screws, tape light, wall bracket, hdf boards,1.5 mm geolis wire, 0.5 twin cable wires, panel light, chokes, multimeter ...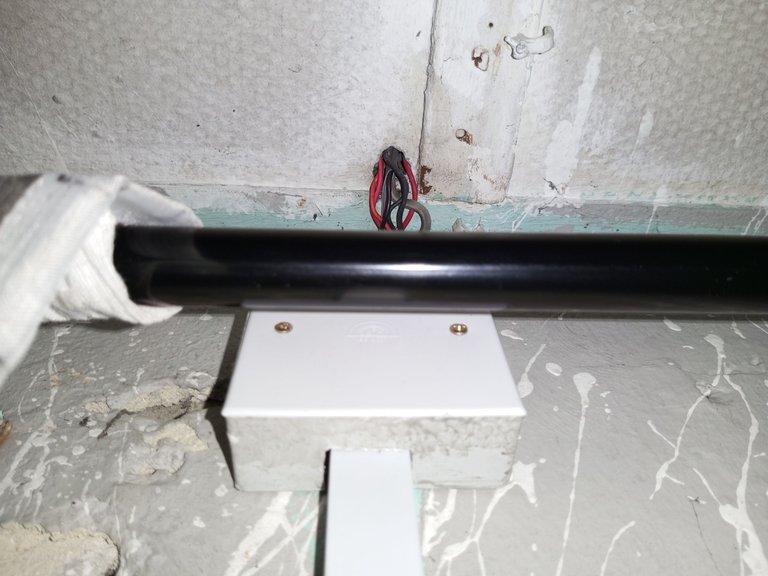 my wire meeting point, compared to my neighbors own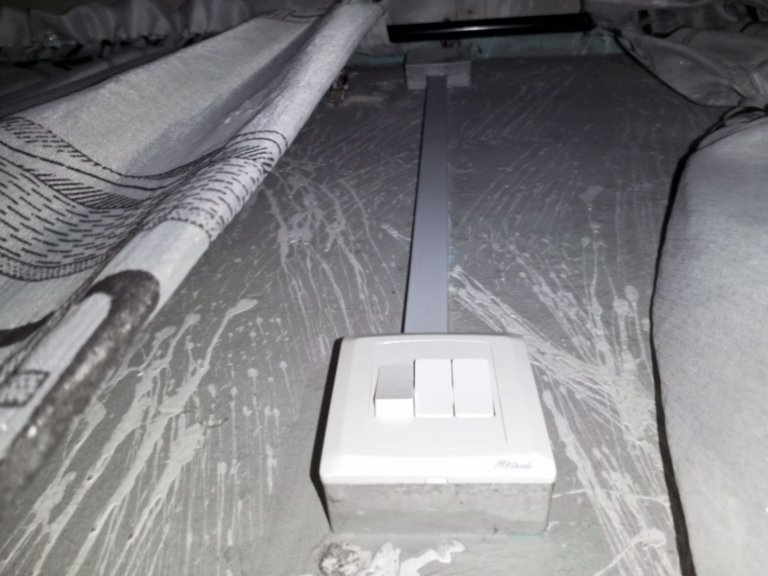 newly changed switch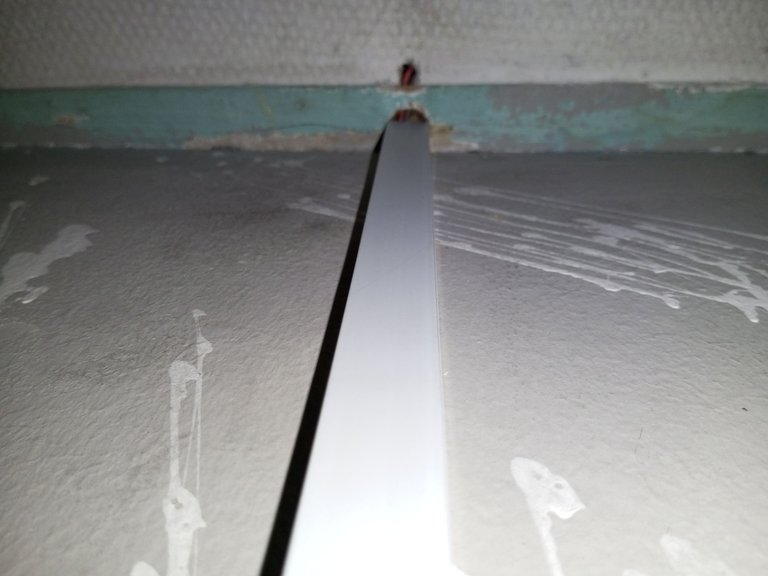 carefully drilled wood part for neat passing of wires
I had to change everything that concerns the lighting system, it was a long day work as I was the only one doing it all. I had to go in and out of the man whole in my room about 4-6 times and the stress of climbing it was not a joke. Well i still appreciate the fact that there's a man whole in my room but the downside (difficult side) to the work was that the roof was super tight. I guess they only designed it for rats and lizards to be passing... I mean how will you construct a roof that is not even up to 3feet high, even the sloppy sides are so tiny that one's head alone cannot pass it. It got to some places I had to crawl, plus you need to see the sweat gushing out of my body that super hot afternoon. If I had call an electrician to do that job i should have spent nothing less than 15 thousand naira ($21.4) again
I replaced the switch with a very new one and a stronger product. Even the sockets as I planned using electrical appliances with more capacity,so fixing it will help me reduce the hotness from the wires and I will make it last longer. After all the sockets and trunking had been put in place I proceeded to fixing the wall bracket - I bought two, which are facing each other in the room but they light synonymously, it has about 5 - 6 different color light. White 🤍, Red ♥️, Blue 💙, Green 💚, Purple 💜, and all mixed.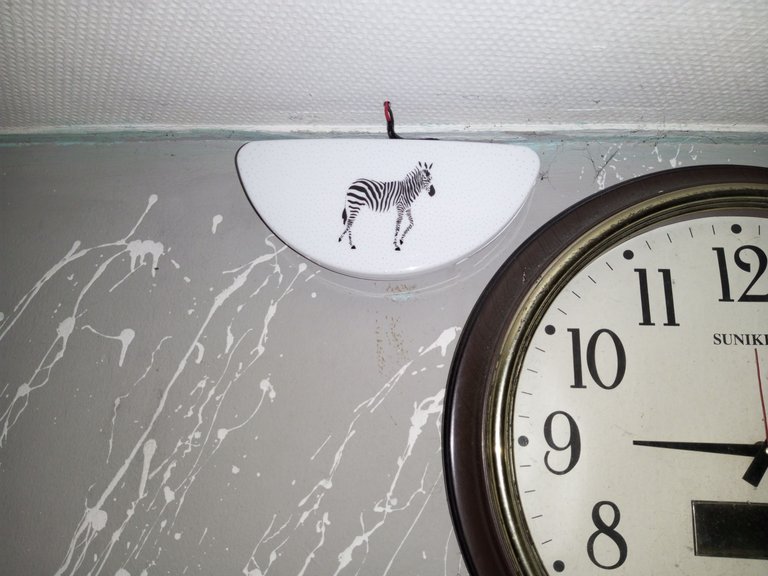 both wall bracket adjacent to each other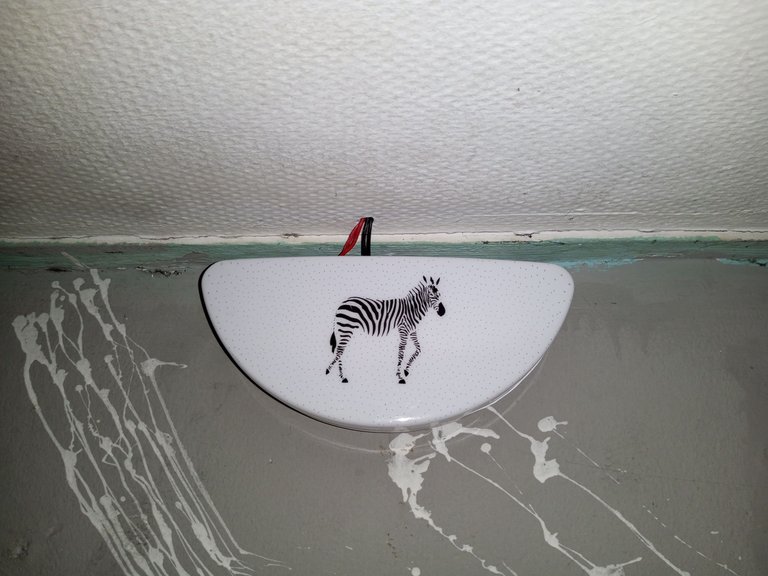 My most creative part is the lighting trunking, well to make it look more awesome and catchy I had to fix a tape light inside of the trunking so that sometimes I don't want to put on any light I'll just turn on the one inside the trunking. Crazy but beautiful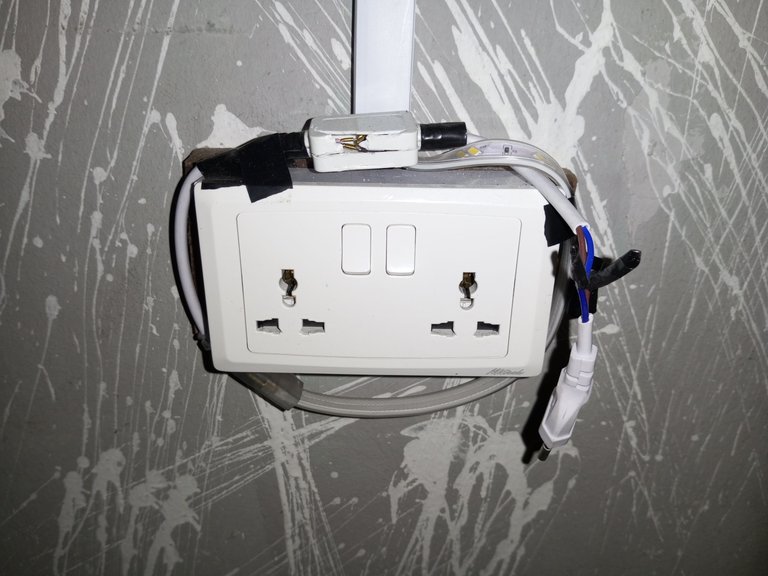 both sockets, top one carrying the light trunking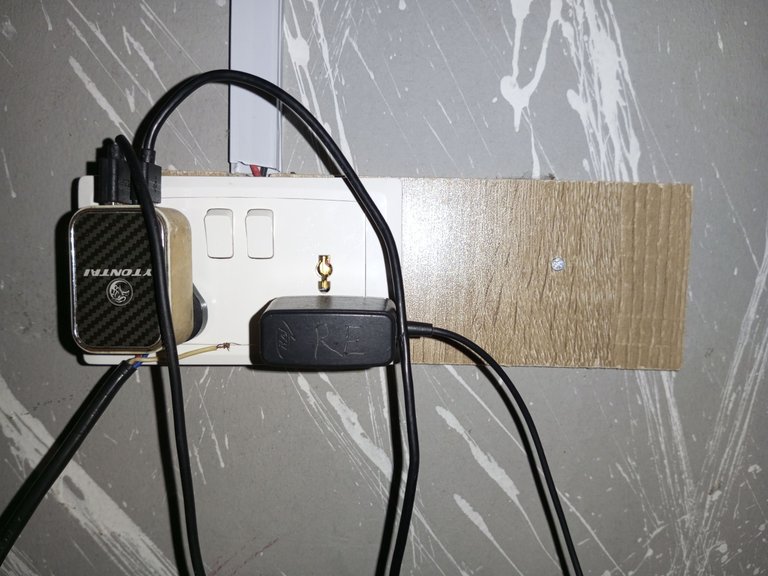 Now after this work was done, i started opening my window every evening especially when there's light, so that the reflection of the light can cause a stare easily. And it didn't take long my plans worked, almost all my neighbors admires it and wants theirs to be fixed too . I've given them the estimate, the only delay was the school resumption and they'll be spending allot this period so they had to give me a date for the work to be carried out. The awesome part is that I didn't pay to learn this work, a good damage taught me A-Z on electrical and it's installation for free.... But i do not joke with the work and it's sure paying off awesomely
Thanks for coming around, let's continue to seek for more knowledge no matter how little we think they may be, your comments contribution and supports are welcomed on this, @khingstan Cares 🤴✌️

ALL THE IMAGES ABOVE ARE MINE
---
---