Actifit Ulog 18 September 2021- Day 6 of my 100 days of recovery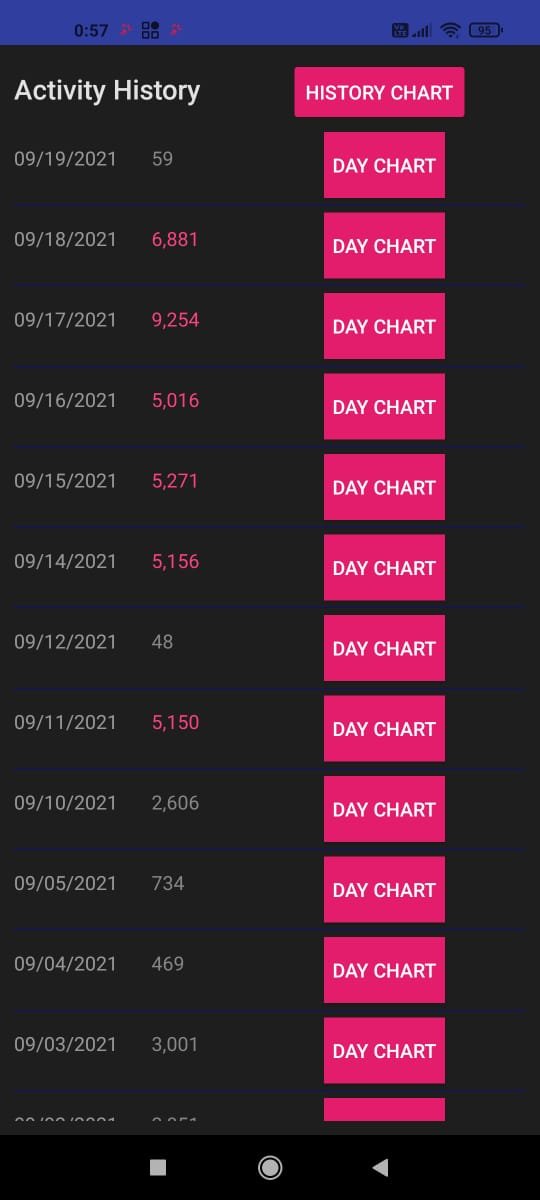 My 6881 activity count for today!
Happy Saturday everyone! I missed posting through Actifit again as it was tough getting my activity counts in today. I am determined to post and share no matter what so that I can continue to be accountable for my fitness and recovery.
It rained for most of the afternoon and I didn't get to go out to the park in the evening with my kiddos at all. We ended up playing quite a bit of Nintendo Wii till I was starting to develop a pretty bad headache! No, I am not quite a Nintendo person and can't stare at the tv with moving characters for hours on end but I wanted to do something together with my kids and they are super into it.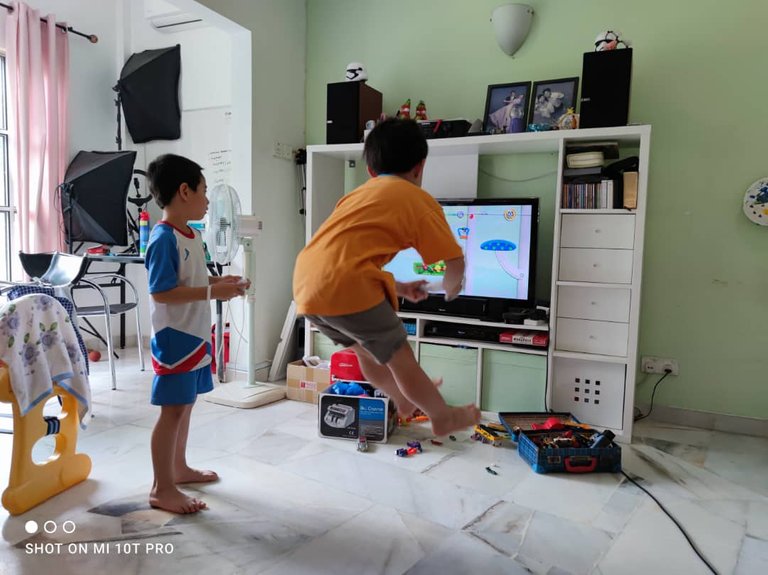 They get so excited playing that when the character jumps he jumps too! LOL! I managed to catch him in mid jump. Hahaha!
I played for as long as I could and then went outside to enjoy the rain and fresh air. Played with my doggies for a while as they were pretty bored sitting around in the porch due to the rain. Usually they would be up and about in the garden but today it was just too wet.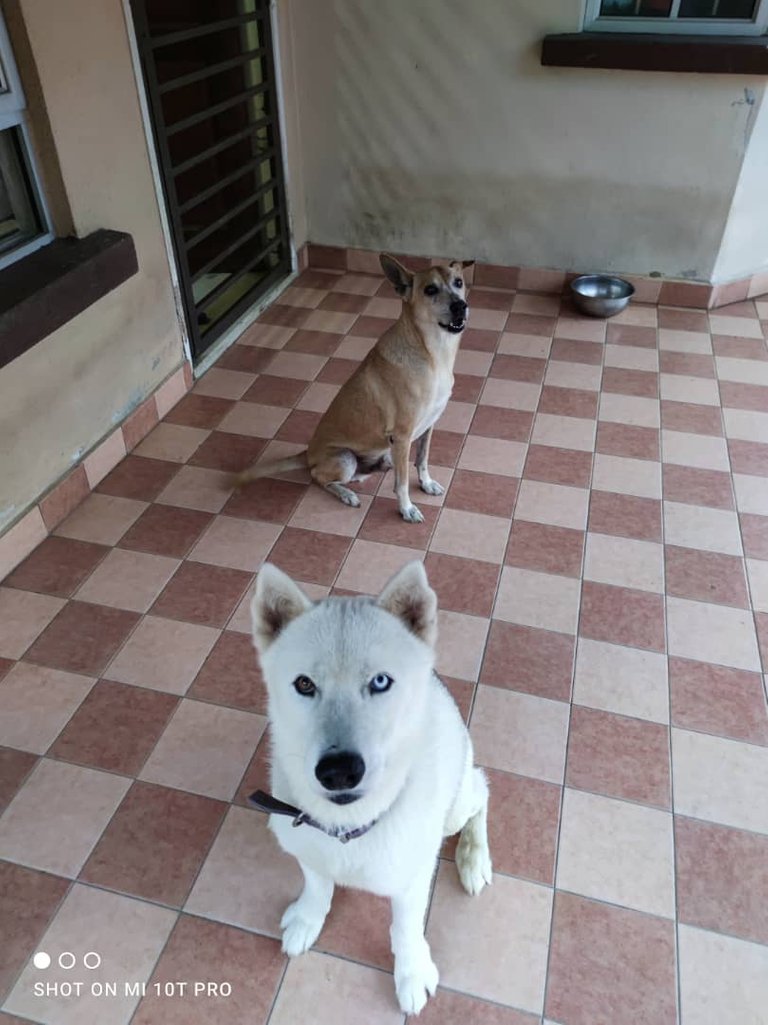 My doggies, Bolt and Skippy. We saved them both and gave them their forever home.
As it was almost dinner time, hubby and I decided that we would go out for dinner as a family and have a really good meal! The kiddos were really excited as we haven't eaten out for the longest time. I really can't remember the last time we ate at a restaurant together as a family. Maybe it was a good 6 months ago possibly. We choose to go to Leisure Mall and then walk around a little before deciding what to eat.
When we arrived there we reminded the kids on some ground rules. Firstly the virus is still out there and they have to stay away from people and crowds, secondly they need to keep their masks on properly and lastly don't touch anything unnecessarily as surfaces could harbour the virus! I know, the new COVID infections for today was 15,549 new cases and bringing the kids out could expose them but it really has been a long time since they could even go out so just dinner and then home!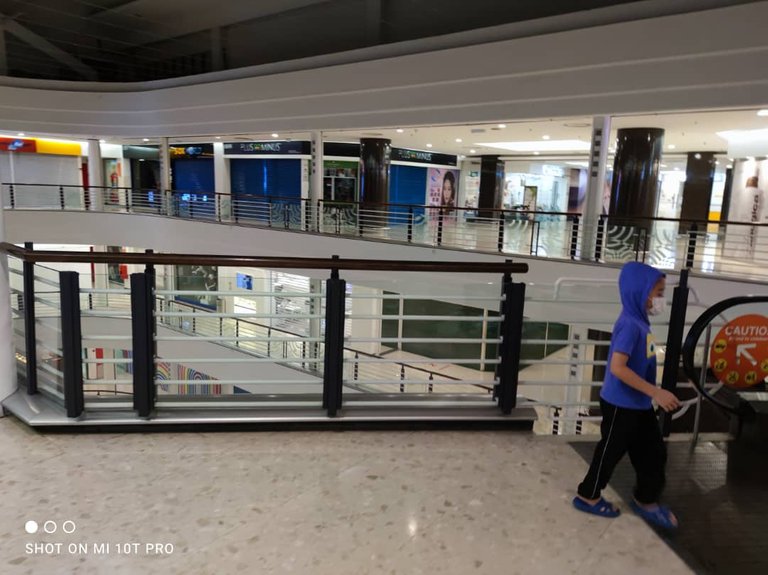 So many shops closed and the place was super quiet!
The mall was eerily quiet and nearly devoid of people. At 7.30 pm there was hardly anyone around. In fact some of the shops had a lot more staff than customers!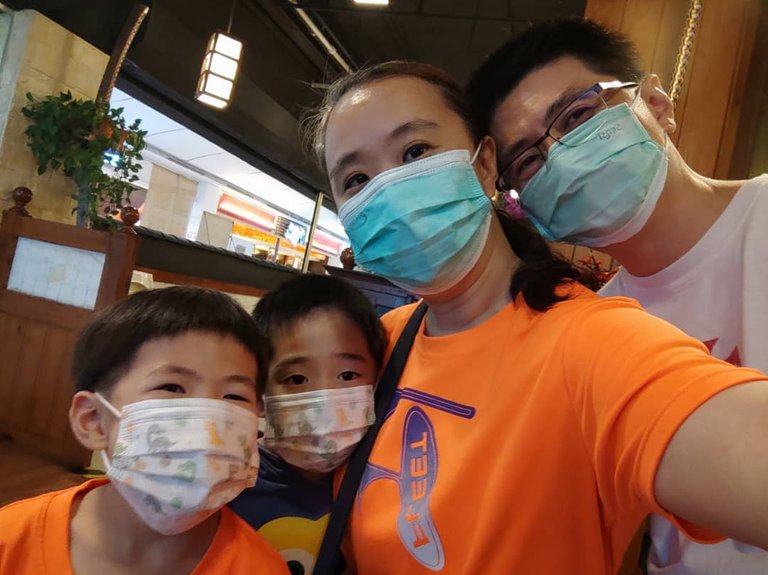 Family wefie whilst waiting for our table
Chapati wanted to eat Korean so we visited our favourite shop called OISO. I am glad to day that the food quality and quantity is as good as I remember it to be and the kids had a hearty appetite! We ordered three main dish sets, saba fish with rice, fried glass noodles and the ever famous Korean Fried Chicken with sweet and spicy sauce. Another reason we love Korean food is the side dishes that we can free refills! Today's selection was potatoes, spinach and kimchi! Hubby and I love eating kimchi and being able to get free refills is just so satisfying!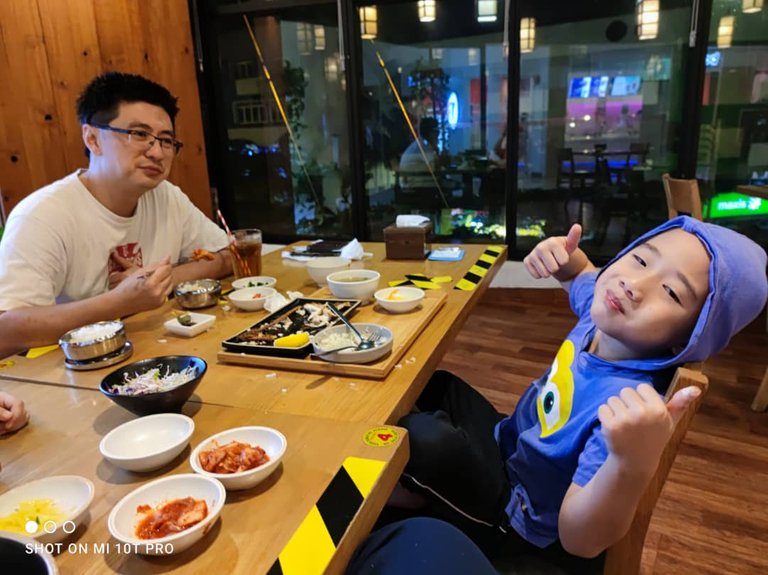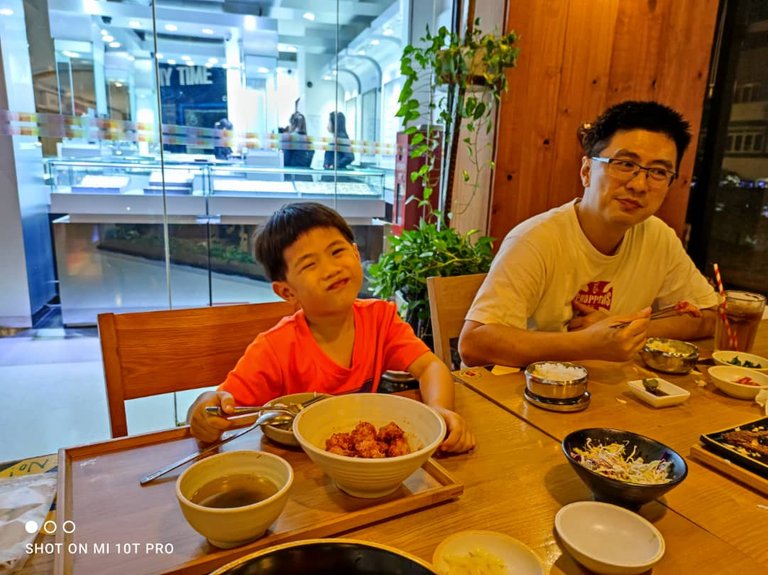 The kiddos really enjoying their food. Yummyyyyyyy!!!
The kiddos were still pretty hyped after dinner and asked if we could continue to talk around the mall. Seeing that there was hardly anyone, we decided that a little exercise after dinner would be good. So off we went and we were pleasantly surprised that the mall had decorated parts of it for the upcoming mooncake and lantern festival. We went bananas with photos and then decided it was time to head home.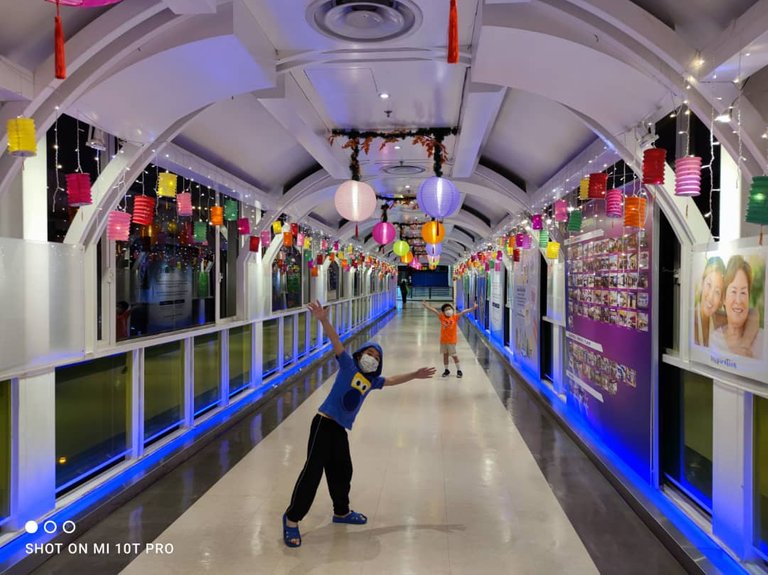 Having fun with the decorations!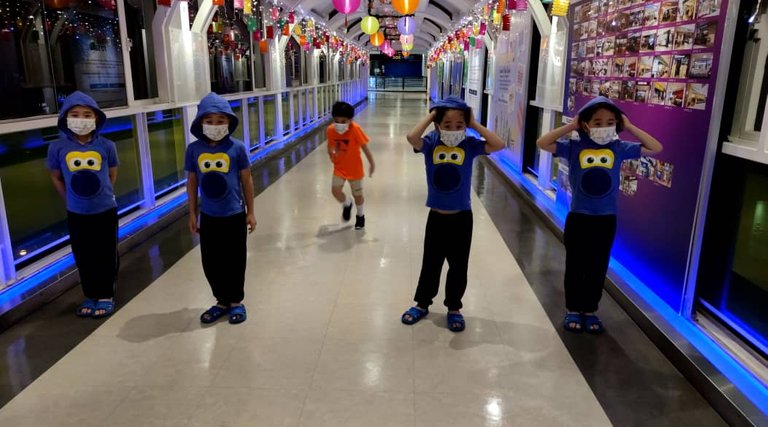 Playing around with my camera cloning function. LOL
So off we drove home, singing and dancing to "Iko Iko" by Justin Wellington feat. Small Jam. That song is still ringing in my head now and we will probably listen it to death over the next one of two days. LOL
I hope that your Saturday was fun too and if you have dined out let me know! Would love to know what other good places are still around and serving good quality food.
Another day before the end of the weekend and the kids head back to online classes on Monday and I go back to work! I wish the holidays would last just that little longer. They never seem to be enough.
Nite nite everyone, till tomorrow!
Xoxo,
Khim
---
---