Pinky And Spiky Drawing Contest, Birthday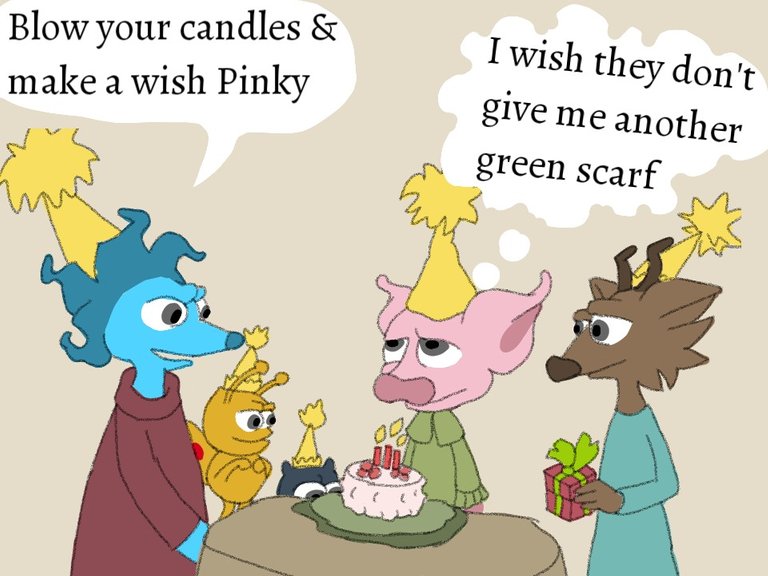 The Gift Issue
Hello Pinky and Spiky fans,
This is my participation in the Pinky and Spiky Drawing Contest by @organduo and @laputis. This week the theme is about birthday. How many gifts you received on your birthday that are all the same because the givers know it is your favourite. That is the issue of Pinky as she makes her birthday wish.
Thank you for stopping by hope you like it.
Kia
---
---