THE MUST HAVE EARTH MONSTER!!! THE SPIRIT OF THE FOREST.
Hello splinter warriors!
today we will going to feature the Mother of earth monsters and the must have card in our earth deck/line up in higher league and that is THE SPIRIT OF THE FOREST.
But first let's learn about the "THE SPIRIT OF THE FOREST".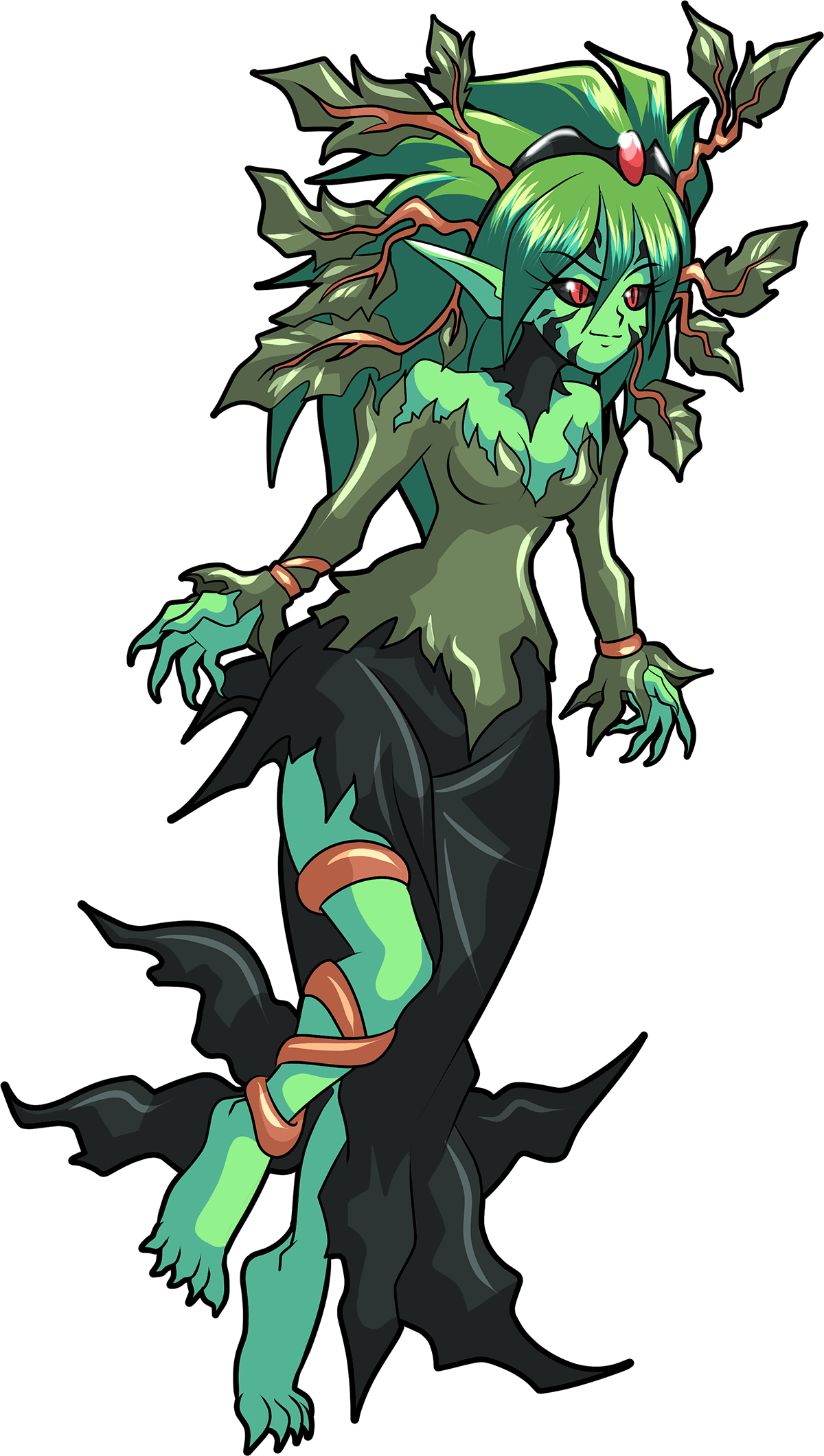 From the game lore section:
From the safety of the Eldest Tree, deep in the shrouded magic of the Hungry Wood, the Spirit of the Forest lives and grows. She is one of the original creators of life in the Splinterlands, and little happens without her knowing about it. She can be summoned to battle by a skilled summoner, but she loves all her children as a good mother should.
The spirit of the forest is best to use in Gold and Diamond league which enables this monster to manifest her true abilities as a support, healer and sniper.
Here are the stats of The spirits of the forest: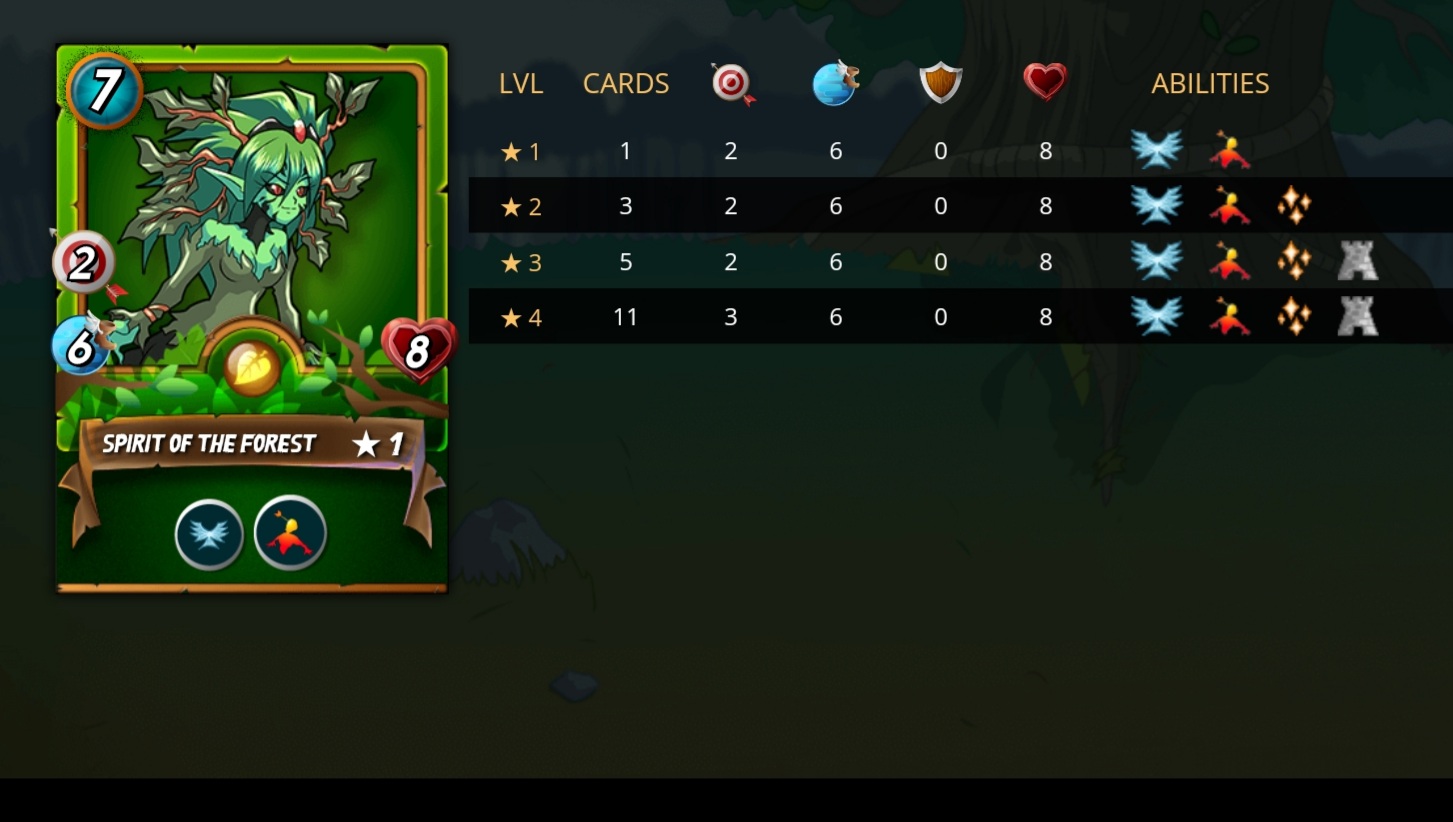 As you can see at higher level she enables her to use new abilities which is so useful in battling in higher leagues, at level 1 she has two abilities which is the flying and snipe abilities. And in lvl. 2 tank heal ability will be added as her new ability. And at lvl. 3 she manifest her ability to protect teamates using her abililty "protect" which gives all her teamates a +2 shield. And lastly at her lvl.4 she will accquire one additional range attack damage (+1).
Having lots of abilities to protect teamates with an additional damage gives a huge factor in battling paired with great positioning of monsters you can eliminate the enemy easily.
Here is the sample battle where I used THE SPIRIT OF THE FOREST.
https://splinterlands.com?p=battle&id=sl_3f6d0a46cb46b8db9bbef0f2fe8a1150&ref=kyle199923
Note game related details and stats taken from: splinterlands.com
---
---