GOING THROUGH A BREAKUP AND WHAT I LEARNED IN THE PROCESS

I recently went through a breakup and as much I want to say that it didn't hurt, it did and I have spent a lot of time reminiscing about what I did wrong.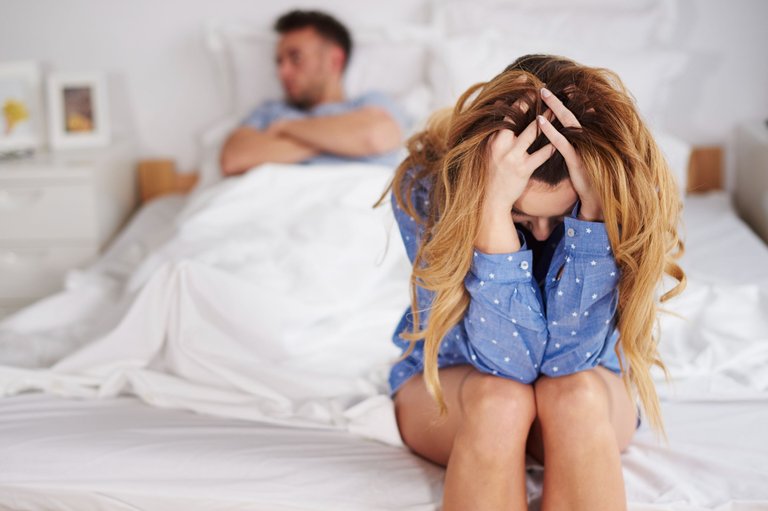 source
You see, this is what people never talk about, the feeling that you were at fault and that you could have done something better which in this case I couldn't have.
Before this relationship, I hadn't been in any in my adult life, and the two previous things I would call a relationship were in my teenage years and I barely knew myself at that time so I don't think it counted.
Going into this relationship was very unexpected, we had been friends for years but we lost contact, and for some reason, we met up again, started talking and one thing led to another.
I wouldn't say it was the worse experience because he is a fantastic being that anyone would be lucky to have but people do come with their problems and while communication was very important to me, he struggled with it so much, and it was a big deal-breaker.
I spent months trying to work on it with him but it didn't seem to work and while people might say that the right person would change for you, he tried but always seemed to revert especially when he was facing problems.
From what I know, he has never been good at communicating even as friends so I don't know why I thought it would change.
The communication issues brought a lot of strife and I finally decided to end it but ending it didn't give me an upper hand because it still hurt like hell.
Going through a breakup is one of the hardest things I have been through because as usual, I wear my heart on my sleeve and I know that I love too deeply so this affected me more than it would have affected most people.
Eventually, I know that I would be fine, I still believe in love and I know that I would find something better in due time.
We also decided to continue being friends because we wouldn't throw years of friendship away and maybe one day in a better time, we might try again.
WHAT I LEARNED FROM GOING THROUGH A BREAKUP
I would say that everything is a learning process and this isn't different, so I did learn a few things from my relationship and also this breakup so I would be stating them below.
Relationships are hard and it takes a lot of effort to keep one; I always knew this but I guess I was blind-sighted by how easy it was initially and I kind of wanted a honeymoon all through.
There are always compromises to be made; right now I am pretty much second-guessing ending the relationship because after speaking to a lot of people, they made valid points about how there is always a need for compromise in a relationship, and maybe I could have compromised somewhere.
It's okay not to be okay; I promised myself that after ending it, I wouldn't be emotional or let myself go through being hurt but it's been hard and some days I want to curl in a ball and cry.
Love isn't enough; well, this is self-explanatory, love isn't enough to keep a relationship and there are so many other essential factors to make a relationship work.
It's okay to miss the other person; my case is a bit complicated because we are still friends but if you aren't with the person you dated, it is okay to miss them and reminisce on the time you had.
Healing takes time; just because you ended a relationship doesn't mean that it all goes away, it takes time.
IN THE END,
Even with this breakup, it doesn't quite feel like it has come to an end, maybe it's because of the bridge of friendship or because we gave ourselves the possibility of coming back but regardless even though this is the end, I feel like it taught me a lot about myself and who I am in a relationship which I find very important.
Whatever happens next I am ready for it and I know that I would always come out stronger.
---
THANK YOU FOR OPENING THIS BOX OF PASSION
---
---