A beginner's guild to creating a simple skin care regimen/Una guía para principiantes para crear un régimen sencillo de cuidado de la piel [ENG-ESP]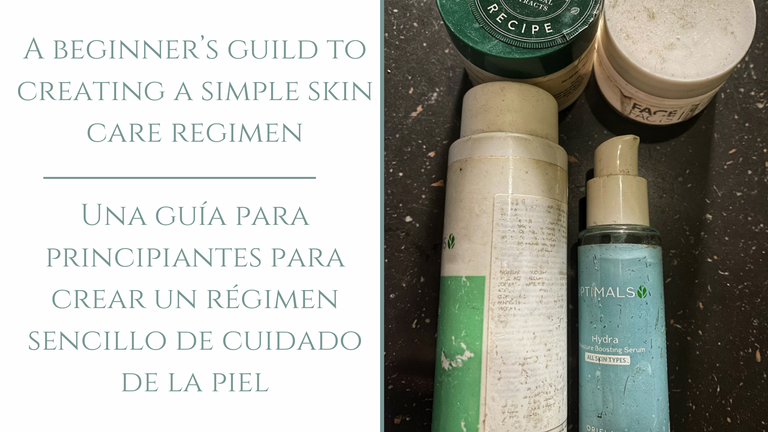 As someone new to skincare, it can get pretty confusing about what to do, what products to use, and even what routine you should follow.
I can remember when I decided to start having a skincare routine after years of using just soap and a random lotion on my face and I can tell you that I was pretty confused.
Everywhere that I turned at that moment left me wondering what to do and how many products I would need because I saw a lot being pushed at me.
Like most people new to skincare, I began purchasing a lot of things that I didn't need and some even damaged my skin which I wished that I could have avoided.
So, now that I have researched over the years, I feel like I would want to help another beginner by creating a simple skin care regimen, so without further ado, let's get into it.
---
---
FACE WASH
The first step to every skin care regimen should include a face wash, now most people I know use soap which is very harmful for the skin as most soaps are harsh and made for the body, it is important to note that the skin on our face is softer than that on our body, so a face wash is preferred.
Now, your choice of your face wash can depend on your facial needs, your skin type and so on, but, it is essential and should be the first part of your regimen.
---
---
TONER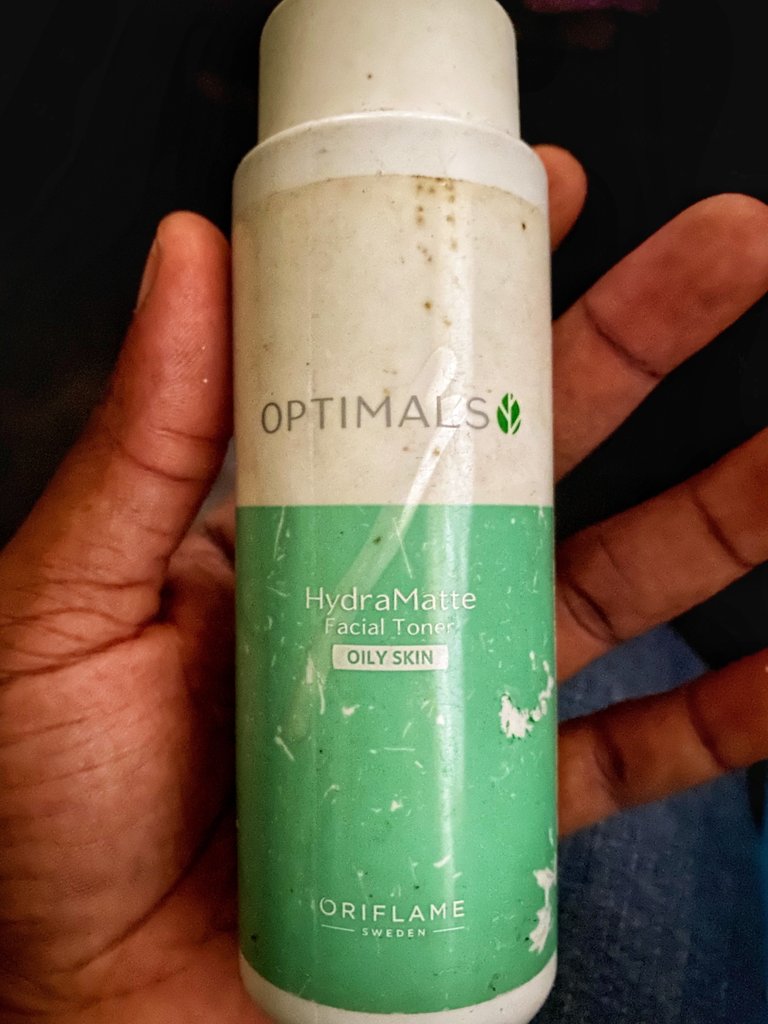 A toner isn't a necessity, but I love using it after a face wash because it is like an extra step to cleanse my pores while still adding moisture and balancing my skin pH.
Most people see no point of this so you can either avoid it or add it depending on your skin needs.
---
---
SERUM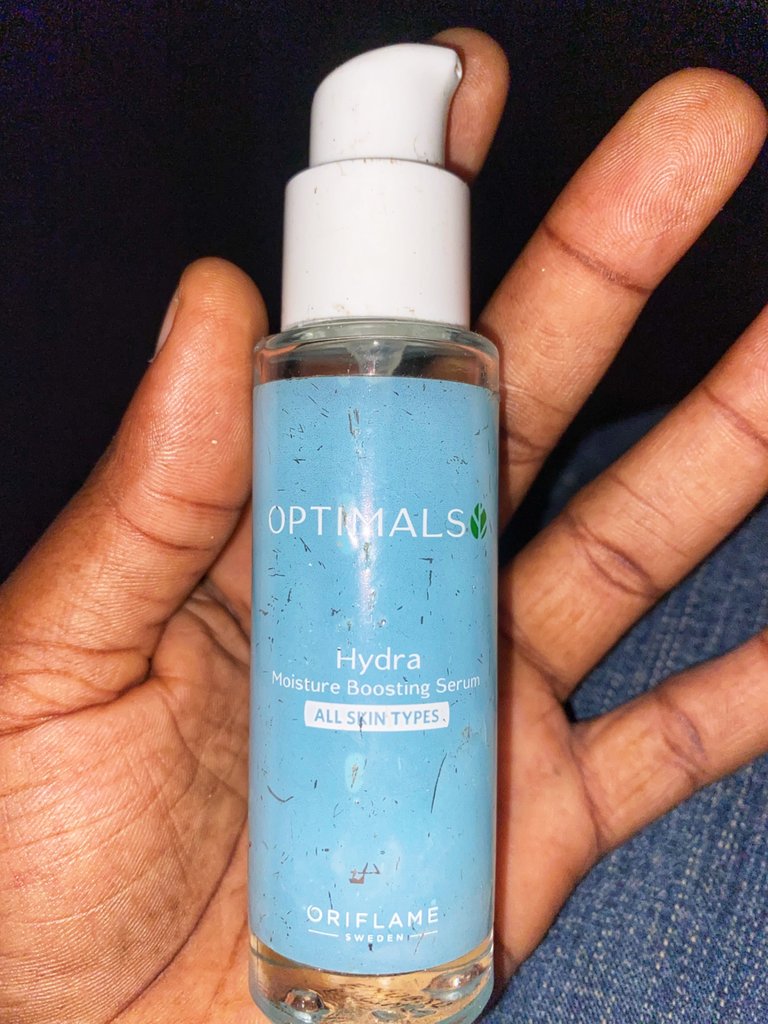 Serums are liquids that are made up of active ingredients that can help certain skin problems.
Some serums includes vitamin c, retinoids etc, and they can be use to brighten your skin or combat certain issues like spots, black heads and so on.
It is advised to use serums because it can improve your skin, but it is also important to research about the right serums because it could also damage your skin and make the problem worse.
---
---
MOISTURIZER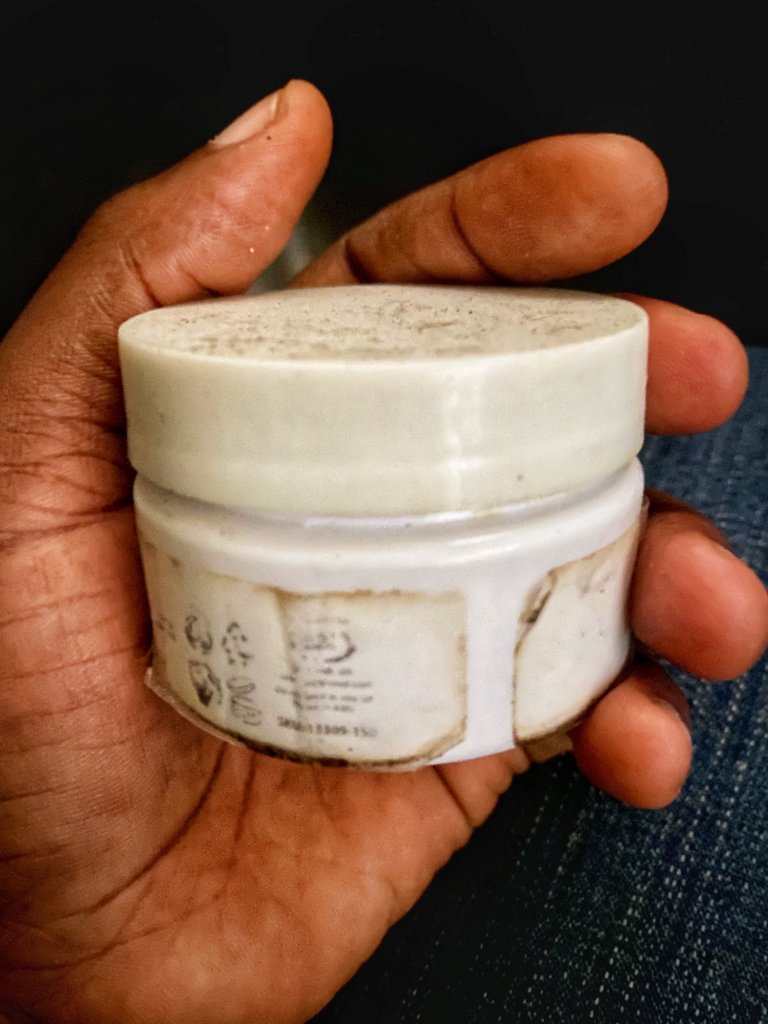 A moisturizer is a lotion or cream that can be used to add moisture back to your skin.
Moisturizers help your skin stay hydrated and can be used regardless of your skin type.
I have heard people with oily skin say that they don't need moisturizers and that is a lie because everyone needs moisturizers, you just need to find the right type.
---
---
SUNSCREEN
Sunscreens are a very essential part of every regimen as it protects your skin from UVB rays that damage your skin from the sun.
A misconception is that melanated people do not need sunscreen and that is a lie because everyone needs it.
We are usually advised to use sunscreen with atleast an SPF rating of 30 which protects us from at least 93% of UVB rays.
---
---
OTHERS
While I will say that those are all you need for your skin care regimen, you can still add other things based on your preference like eye creams, face masks and so on.
For me, I believe that they are unnecessary and waste of money but, it can be essential to you.
---
---
FINALLY,
It is important to know that even though these are the standards, you still have a decision to make about the products to use in each category.
You can choose these products based on your skin type or your needs but overall these steps make a simple skin regimen at ease to me.
---
---

SPANISH
---
Como alguien nuevo en el cuidado de la piel, puede ser bastante confuso sobre qué hacer, qué productos usar, e incluso qué rutina debe seguir.
Recuerdo cuando decidí empezar a tener una rutina de cuidado de la piel después de años de usar sólo jabón y una loción al azar en mi cara y puedo decir que estaba bastante confundida.
Dondequiera que mirara en ese momento, me preguntaba qué hacer y cuántos productos necesitaría, porque veía que me ofrecían muchos.
Como la mayoría de la gente nueva en el cuidado de la piel, empecé a comprar un montón de cosas que no necesitaba y algunas incluso dañaron mi piel, lo que deseaba haber evitado.
Así que, ahora que he investigado a lo largo de los años, siento que querría ayudar a otra principiante creando un régimen sencillo de cuidado de la piel, así que sin más preámbulos, entremos en materia.
---
---
LAVADO DE CARA
El primer paso de todo régimen de cuidado de la piel debe incluir un lavado de cara, ahora la mayoría de la gente que conozco usa jabón que es muy dañino para la piel ya que la mayoría de los jabones son duros y están hechos para el cuerpo, es importante tener en cuenta que la piel de nuestra cara es más suave que la de nuestro cuerpo, por lo que se prefiere un lavado de cara.
Ahora, la elección de su lavado de cara puede depender de sus necesidades faciales, su tipo de piel y así sucesivamente, pero, es esencial y debe ser la primera parte de su régimen.
---
---
TONER
Un tóner no es una necesidad, pero me encanta usarlo después de un lavado de cara porque es como un paso extra para limpiar mis poros, mientras que la adición de la humedad y el equilibrio de mi pH de la piel.
La mayoría de la gente no le ve sentido a esto, así que puedes evitarlo o añadirlo dependiendo de las necesidades de tu piel.
---
---
SUERO
Los sueros son líquidos que se componen de ingredientes activos que pueden ayudar a ciertos problemas de la piel.
Algunos sueros incluyen vitamina C, retinoides, etc., y pueden utilizarse para iluminar la piel o combatir ciertos problemas como manchas, puntos negros, etc.
Se aconseja el uso de sueros porque puede mejorar su piel, pero también es importante investigar sobre los sueros adecuados porque también podría dañar su piel y empeorar el problema.
---
---
MOISTURIZADOR
Una crema hidratante es una loción o crema que puede utilizarse para devolver la hidratación a su piel.
Las cremas hidratantes ayudan a la piel a mantenerse hidratada y se pueden utilizar independientemente del tipo de piel.
He oído a personas con piel grasa decir que no necesitan cremas hidratantes y eso es una mentira porque todo el mundo necesita cremas hidratantes, sólo tienes que encontrar el tipo correcto.
---
---
CREMA SOLAR
Los protectores solares son una parte muy esencial de cada régimen ya que protege su piel de los rayos UVB que dañan su piel por el sol.
Una idea errónea es que las personas melanizadas no necesitan protector solar y eso es una mentira porque todo el mundo lo necesita.
Por lo general, se nos aconseja utilizar un protector solar con un FPS de al menos 30 que nos proteja de al menos el 93% de los rayos UVB.
---
---
OTROS
Si bien diré que eso es todo lo que necesitas para tu régimen de cuidado de la piel, aún puedes agregar otras cosas según tu preferencia como cremas para los ojos, máscaras faciales y demás.
Para mí, creo que son innecesarios y el desperdicio de dinero, pero, puede ser esencial para usted.
---
---
FINALMENTE,
Es importante saber que aunque estos son los estándares, todavía tienes que tomar una decisión sobre los productos a utilizar en cada categoría.
Puedes elegir estos productos en función de tu tipo de piel o de tus necesidades, pero en general estos pasos hacen que el régimen de la piel sea sencillo para mí.
---
---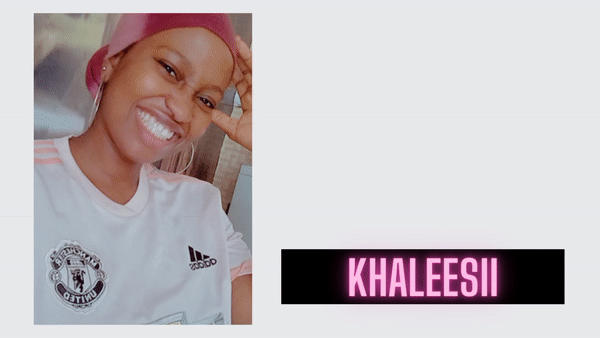 All contents belong to me unless stated otherwise and the cover is made with canva.
---
---