POLYCUB V2 Vaults: The Big Picture Roadmap for LeoFinance DeFi
---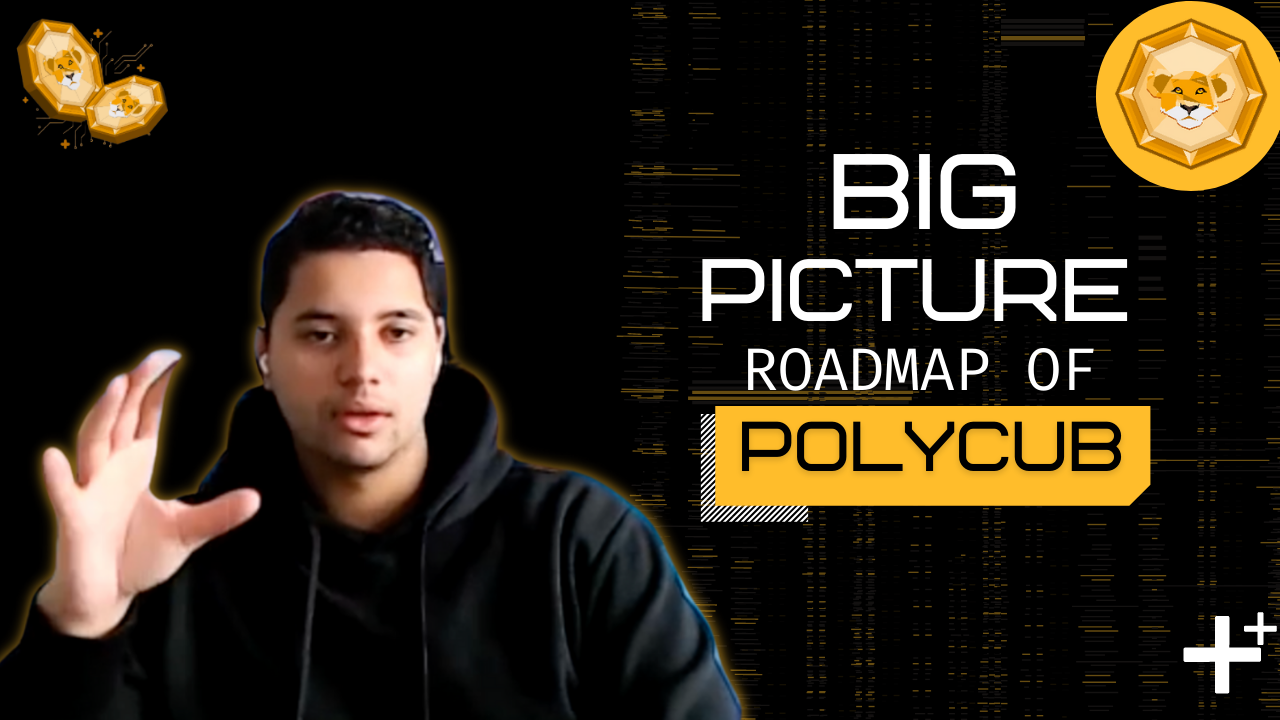 In this clip from the LeoFinance weekly AMA, we talk about the bigger picture roadmap of PolyCUB.
We just released pHBD-USDC pool on PolyCUB.com/farms and this has been a massive success since it went live.
This recap will show you our thinking going into pHBD and directly after it went live. This led us to the new direction of Vaults V2 on PolyCUB, which will drastically change the value accrual ecosystem of POLYCUB's Protocol.
As many of you may know, Hive has raised the HBD on-chain fixed interest rates from 12% to 20% which is a big deal. Now, all we need is on-ramp and off-ramp liquidity.
PolyCUB and the LeoFinance Community have aimed to solve this on-ramp and off-ramp liquidity issue by launching pHBD.
The pHBD-USDC pool is now over 450k and It's still growing every single day. Our goal is to get to 5 million dollars in the pool.
This Pool will attract a lot of HBD whales, which in turn is good for HIVE. By bringing attention to HIVE, we help expand our own ecosystem here on LeoFinance and enrich the existing ecosystem of Hive users. Making the whole ecosystem better benefits all of us.
If this pool is successful, we'll release pHIVE (released just about a week ago and already going super well) and on the CUB side we'll release bHBD and bHIVE.
We talk about this and more in this clip from the Weekly AMA!

About LeoFinance
LeoFinance is a blockchain-based Web3 community that builds innovative applications on the Hive, BSC, ETH and Polygon blockchains. Our flagship application: LeoFinance.io allows users and creators to engage and share content on the blockchain while earning cryptocurrency rewards.

Our mission is to put Web3 in the palm of your hands.
Twitter: https://twitter.com/FinanceLeo
Discord: https://discord.gg/E4jePHe
Whitepaper: https://whitepaper.leofinance.io
Our Hive Applications
Join Web3: https://leofinance.io/
LeoMobile (IOS): https://testflight.apple.com/join/cskYPK1a
LeoMobile (Android): https://play.google.com/store/apps/details?id=io.leofi.mobile
Delegate HIVE POWER: Earn 16% APR, Paid Daily. Currently @ 2.8M HP
Hivestats: https://hivestats.io
LeoDex: https://leodex.io
LeoFi: https://leofi.io
Polygon HBD (pHBD): https://wleo.io/hbd
Web3 & DeFi
Web3 is about more than social media. It encompasses a personal revolution in financial awareness and data ownership. We've merged the two with our Social Apps and our DeFi Apps:
CubFinance (BSC): https://cubdefi.com
PolyCUB (Polygon): https://polycub.com
LEO Wrapping Bridge: https://wleo.io
---
▶️ 3Speak
---
---