LeoFinance Engagement | I Just Sent Out 1400 LEO to Everyone Who Beat Me Last Week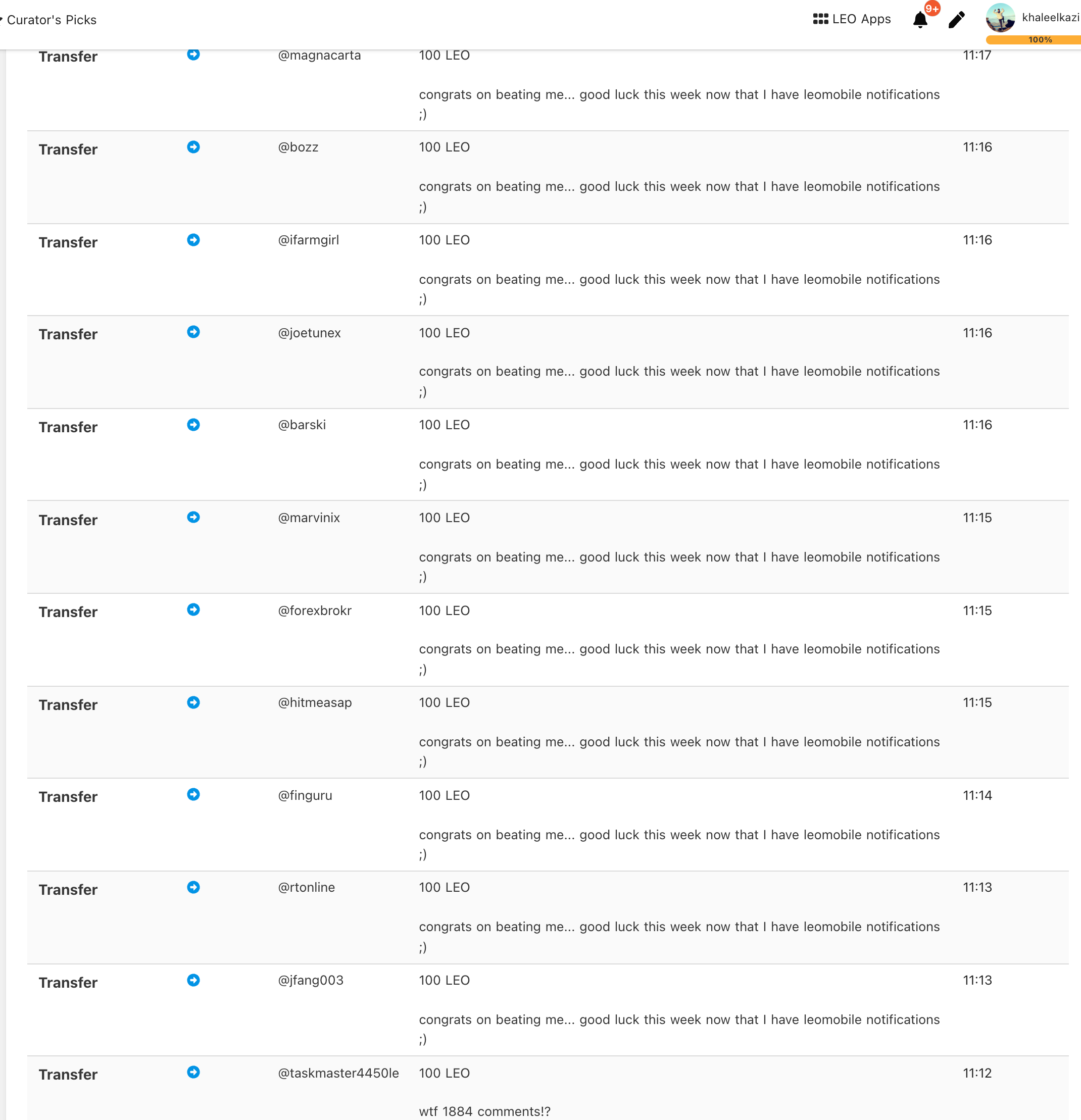 LeoFinance Engagement has been picking up a lot over the past few weeks. We're seeing thousands of more comments each week than the weeks prior.
A lot of this has to do with the comment engagement league that @abh12345 puts out every week. We've started using that as a metric for competing with each other.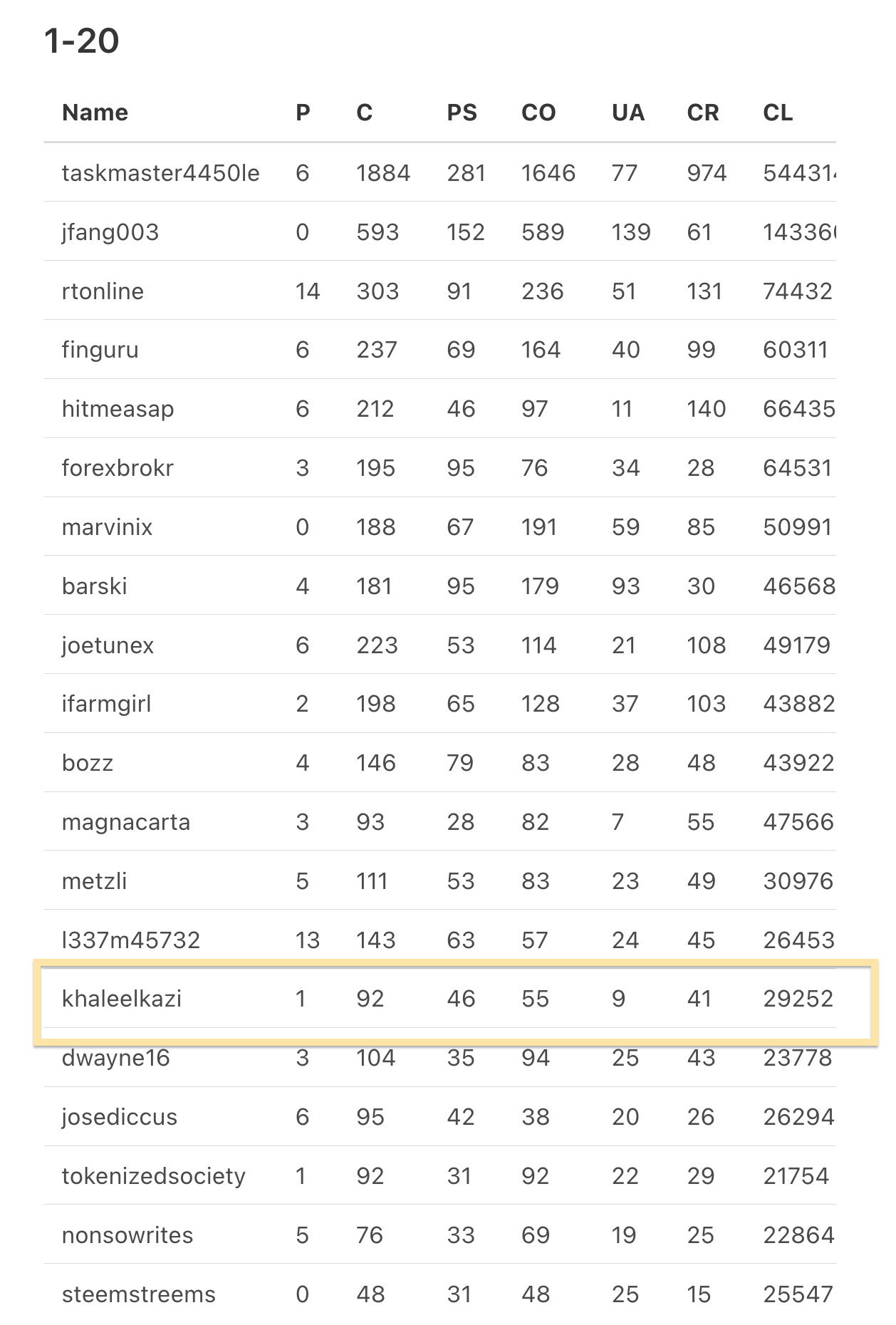 As you can see, I got crushed last week. It was a slow week for me and 14 people ranked higher than me.
As promised, I am sending out 100 LEO every week to anyone who ranks above me on @abh12345's weekly LeoFinance Engagement League post. Last week, a bunch of people got lucky (but don't expect that to continue this week!).
Engagement is Off the Charts Last Week!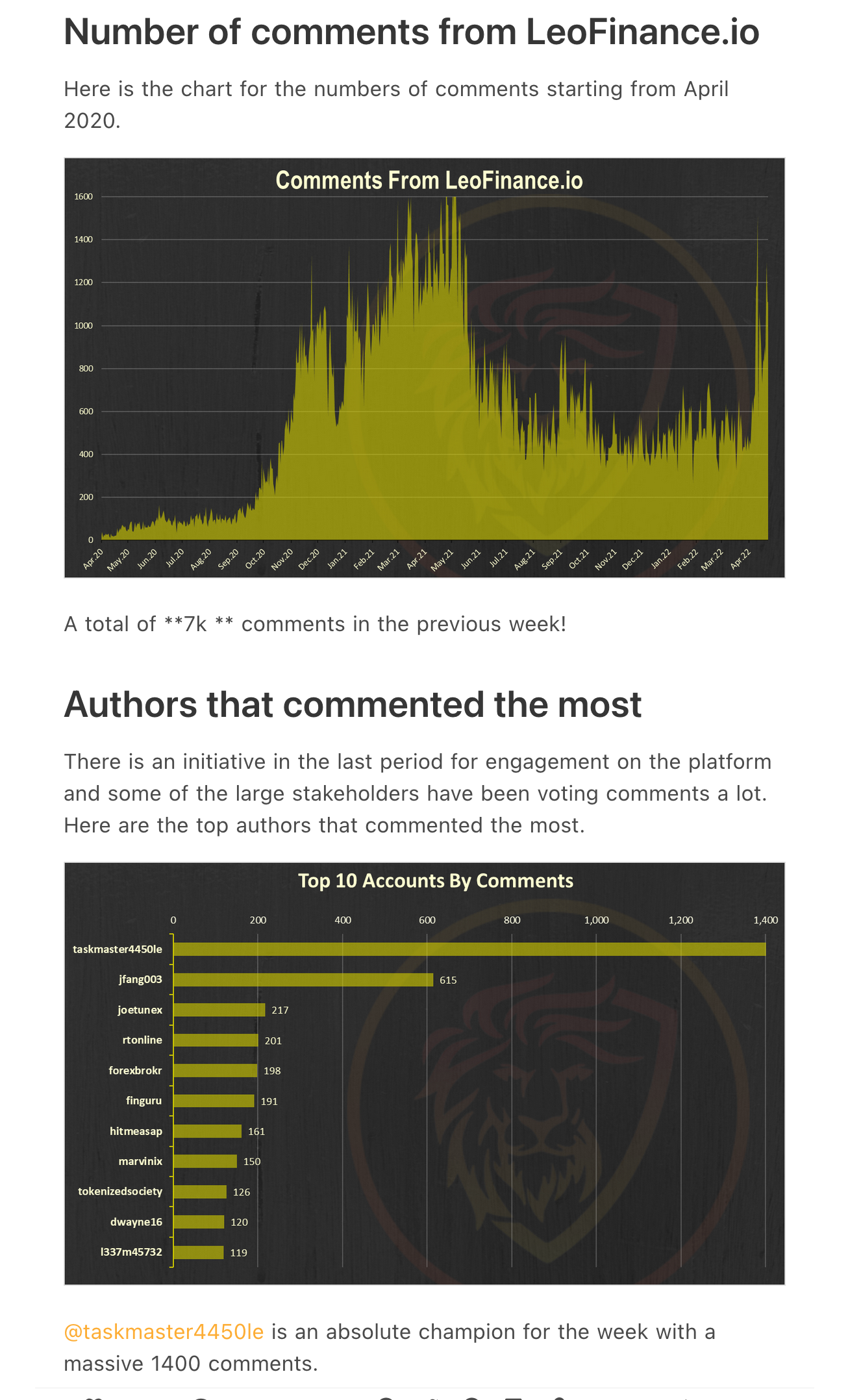 Engagement on LeoFinance.io has been off the charts recently. Last week we saw 7,000 comments made directly on leofinance.io. Let's aim for 10,000 comments this week!
As @taskmaster4450 has talked about numerous times: engagement is huge for the growth of LeoFinance. Our community is a hardcore community of diamond paws who have endless energy when it comes to building this place.
There is a lot that we can all do to show up each and every day to grow LeoFinance, onboard new users, drive valuable evergreen content, increase engagement, etc.
One of the #1 things we can do is engage on content on LeoFinance.io. I've been making more of an effort lately to engage in the comments on LeoFinance. I think this is a base layer activity that is fundamental to the growth of LeoFinance.
Evergreen Content + Engagement = Exponential Growth for LeoFinance
I've been watching @hitmeasap's content with a close eye as of late. He's been talking at length about the value of creating evergreen content and supercharging it with certain SEO techniques to make content rank higher in the long-term.
This is one of the most undervalued activities we could be doing on LeoFinance.
I would like to challenge everyone on LeoFinance to make more evergreen content. Create content that is outward facing and intended to service an audience outside of LeoFinance and Hive.
For example, create a piece of content that talks about RUNE or LUNA. Talk about another project and then tweet and share that content to that community.
That is yet another fundamental activity to grow LeoFinance.
I'm still working on some more foundational thoughts on how we can increase activity in this evergreen content direction. I think there's a lot of low-hanging fruit here and a lot that we can all do to play a part in this.
My Challenge
My challenge to you this week is to make a minimum of 100 comments and make at least 2 pieces of evergreen, outward-facing content.
Do this, then leave a comment below and tell me about your experience. If you beat me in the engagement league (next post by @abh12345 will be in 3 days), then I'll send you 100 LEO.
I'm also going to create a weekly competition for evergreen content. That is, every week I will send 100 LEO to the top ranking post in terms of external traffic that it generates.
You may notice that some of these posts are actually several months old. That means that authors could literally earn 100 LEO per week on old content that is ranking well.
@hitmeasap may comment here with some ideas on how to make this even better!
Stay engaged and stay evergreen 🦁

About LeoFinance
LeoFinance is a blockchain-based Web3 community that builds innovative applications on the Hive, BSC, ETH and Polygon blockchains. Our flagship application: LeoFinance.io allows users and creators to engage and share content on the blockchain while earning cryptocurrency rewards.
Our mission is to put Web3 in the palm of your hands.
Twitter: https://twitter.com/FinanceLeo
Discord: https://discord.gg/E4jePHe
Whitepaper: https://whitepaper.leofinance.io
Our Hive Applications
Join Web3: https://leofinance.io/
LeoMobile (IOS): https://testflight.apple.com/join/cskYPK1a
LeoMobile (Android): https://play.google.com/store/apps/details?id=io.leofi.mobile
Delegate HIVE POWER: Earn 16% APR, Paid Daily. Currently @ 2.8M HP
Hivestats: https://hivestats.io
LeoDex: https://leodex.io
LeoFi: https://leofi.io
Polygon HBD (pHBD): https://wleo.io/hbd
Web3 & DeFi
Web3 is about more than social media. It encompasses a personal revolution in financial awareness and data ownership. We've merged the two with our Social Apps and our DeFi Apps:
CubFinance (BSC): https://cubdefi.com
PolyCUB (Polygon): https://polycub.com
LEO Wrapping Bridge: https://wleo.io
Posted Using LeoFinance Beta
---
---