The end of the silk-dress-dilemma, upcycling a silk dress
I don't want to say summer is over, but the nights are getting longer and fresher, the valleys cover with clouds and haze and the days have started to feel a bit shorter. What better time to finally finish my perfect summer-silk-two-piece?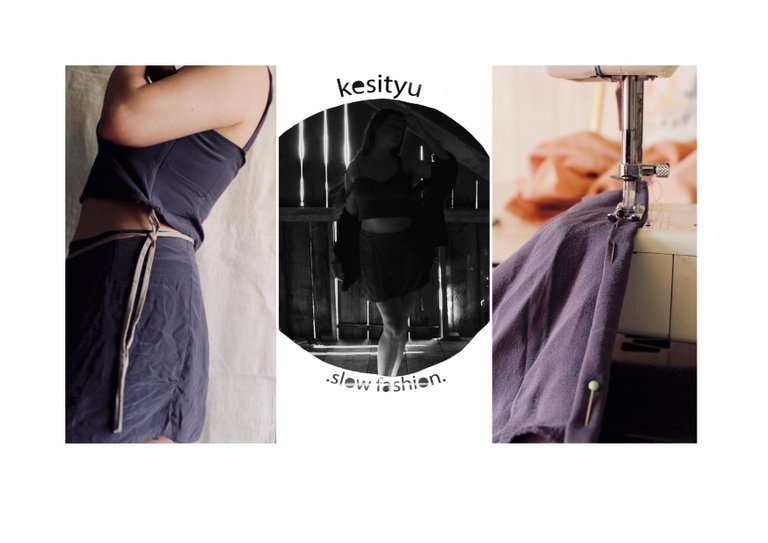 I must admit, this upcycle took me forever. Most ironically, if you look at the result, you might ask why, since it seems to be very very simple. One of the simplest ways to upcycle anything (well a dress at least).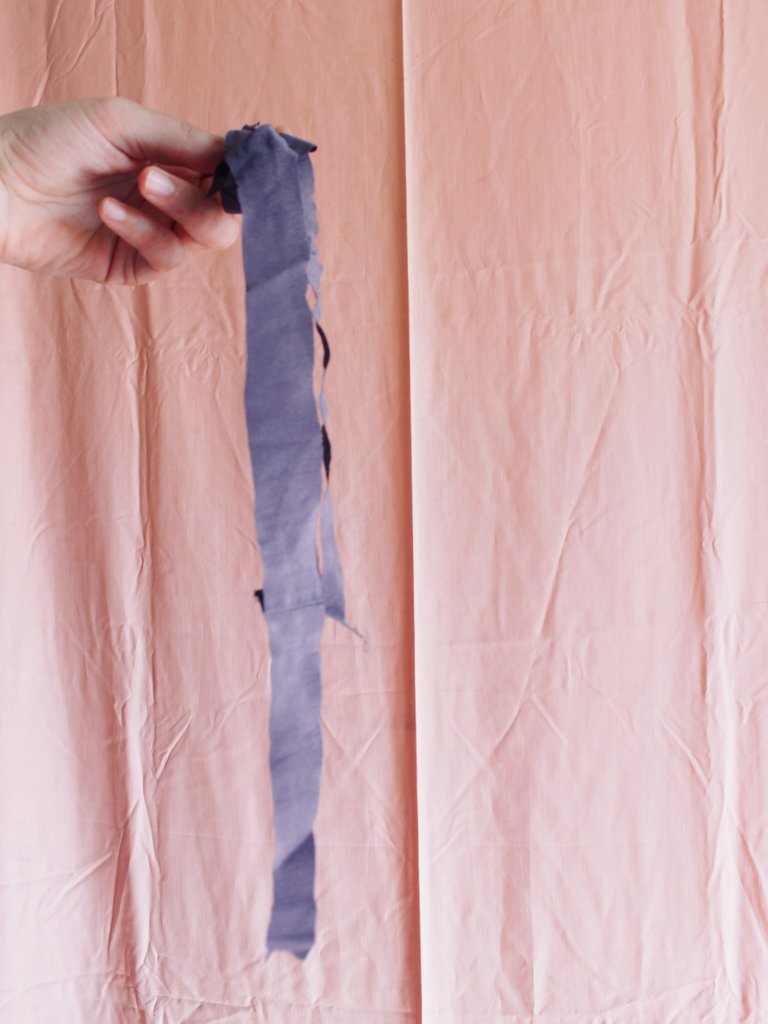 Looking at the result, all that happened, is that I cut a silk dress in two parts, took of some laces, and have now a top and a skirt. It wasn't that easy, but that's where I am now.
You can check out the first two parts of the story, if you want to know about all the struggles and inspirations: where I started and how I made the crop-top parthow I made the crop-top part.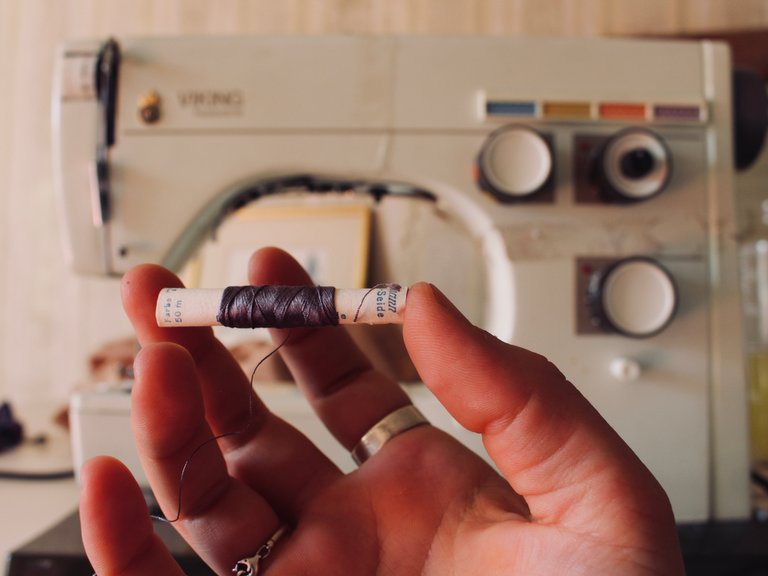 I used to have big plans for this silk-two-piece, what I wanted to make was a crop top (this one I managed, according to plan) and then skirt/trousers, where I would use the left-over part of the dress to make a skirt and connect it so some shorts, I would sew. Like that from the outside it would look like you wear a mini skirt, but since you have the shorts with it underneath, you would be completely free to move however, without minding the shortness of the skirt. Something like climbing fences and trees, riding bikes and jumping on trampolines with a short skirt. Sounds amazing, isn't it?
To me it did anyways, so I got way to excited, and fucked it all up, because of my impatience preventing me to do it proper.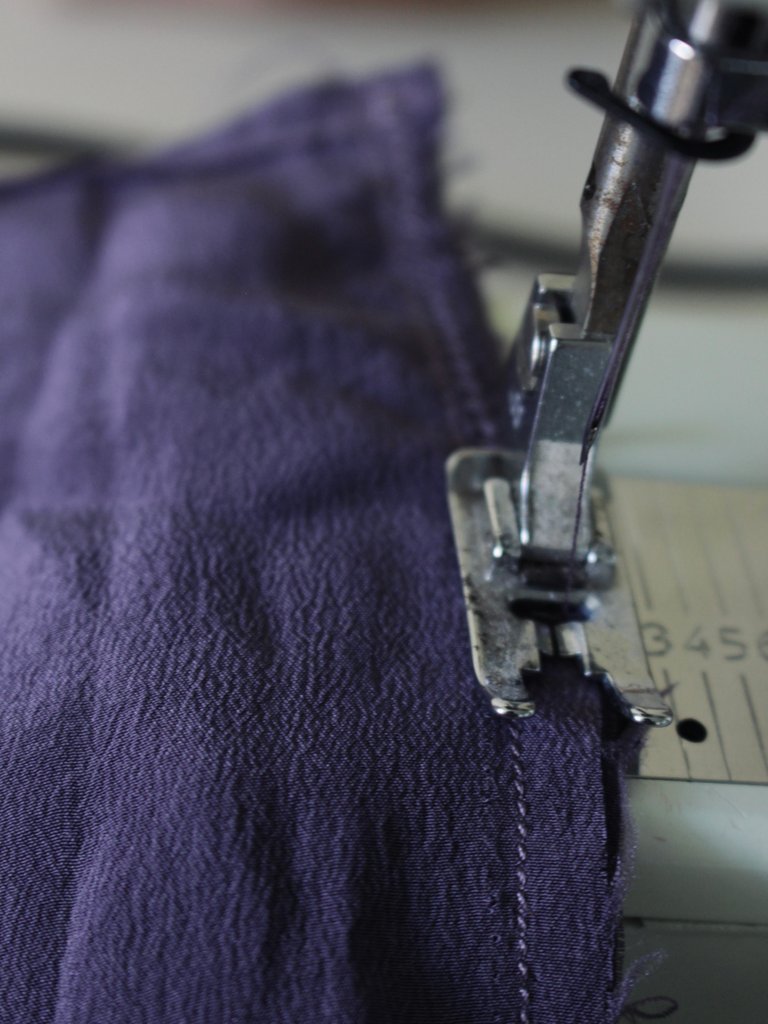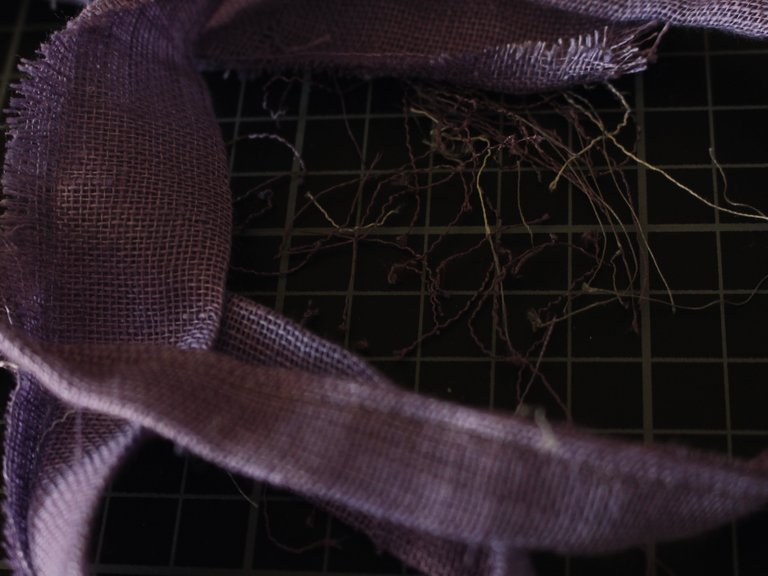 I made some shorts and somehow connected them to the skirt, added some elastic, following a plan in my head, I had no proof it would work whatsoever. In that matter I only tried on the short/skirt just before the final step of sewing the last parts together. Surprise: it looked awful. Motivation dropped, I left the project behind and forgot about it for a while.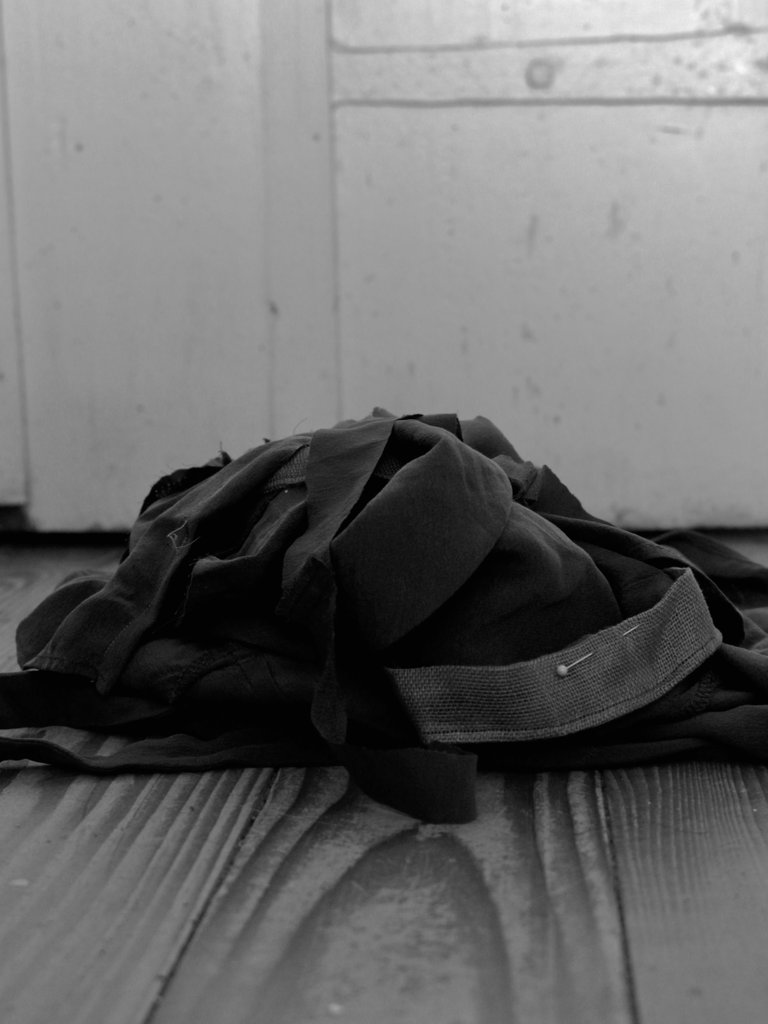 When I came back, a lot of unpicking awaited me, which I was willing to accept. Nevertheless, I think if I was using a fabric of lower quality, I must admit, I might have just abandone it all. But my dream of being dressed in silk form head to toes took over and made me get back into it.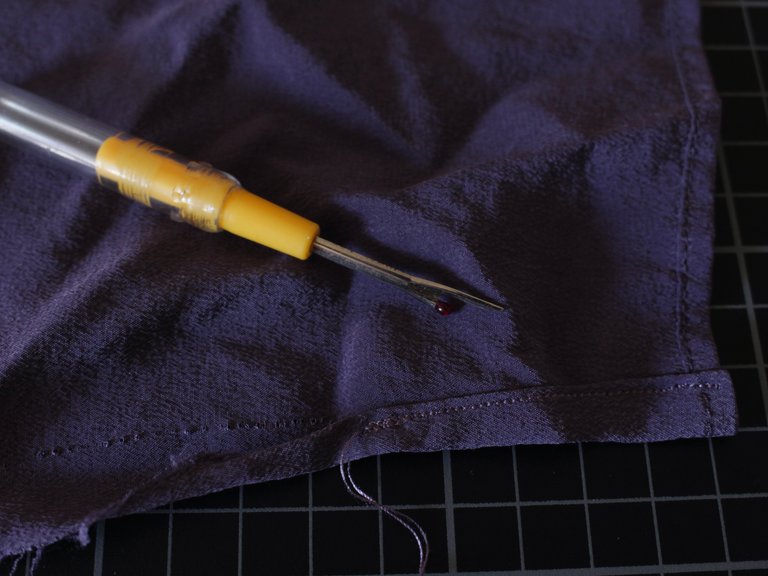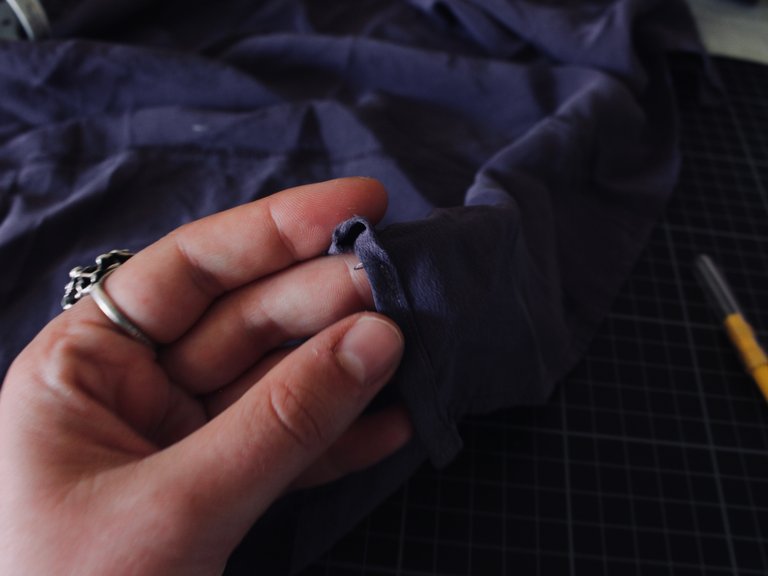 I managed to finish the top, sewing it by hand, in the end.
And the bottom, I took it all apart and made a simple wrap skirt out of it.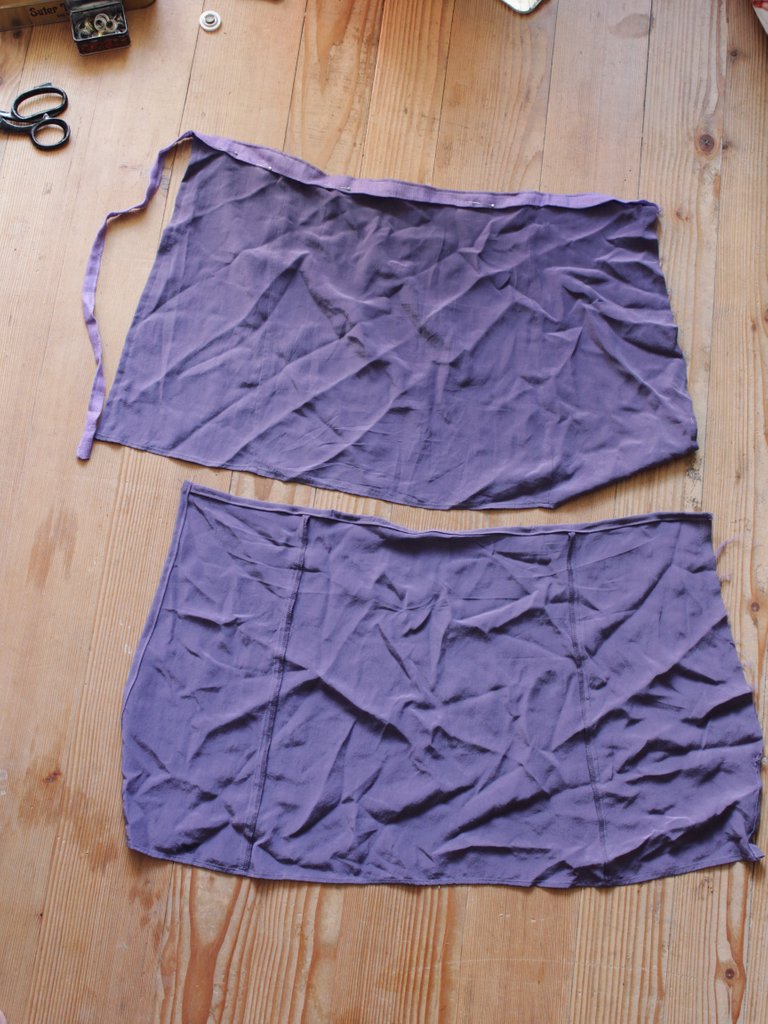 ...attatched some laces...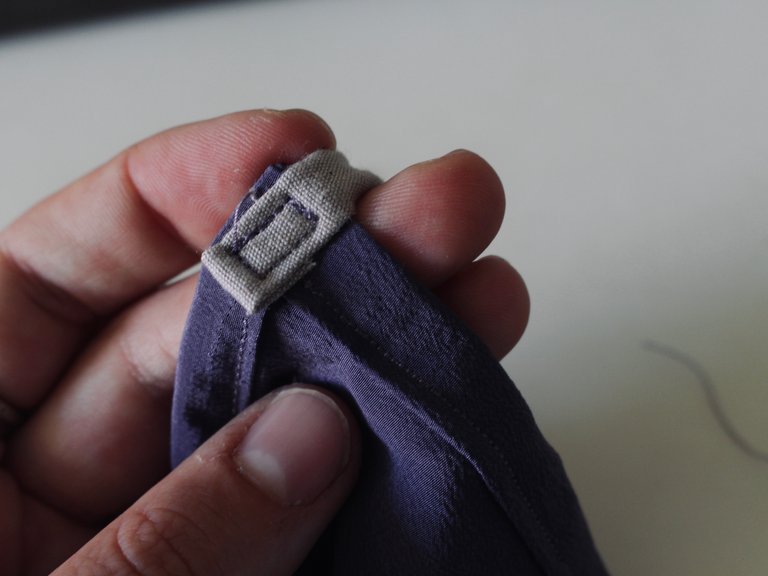 ...pinned fabric together...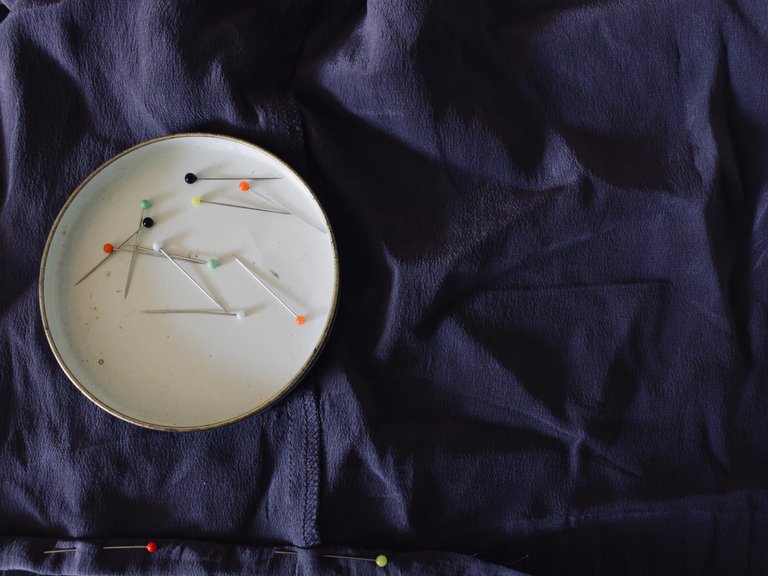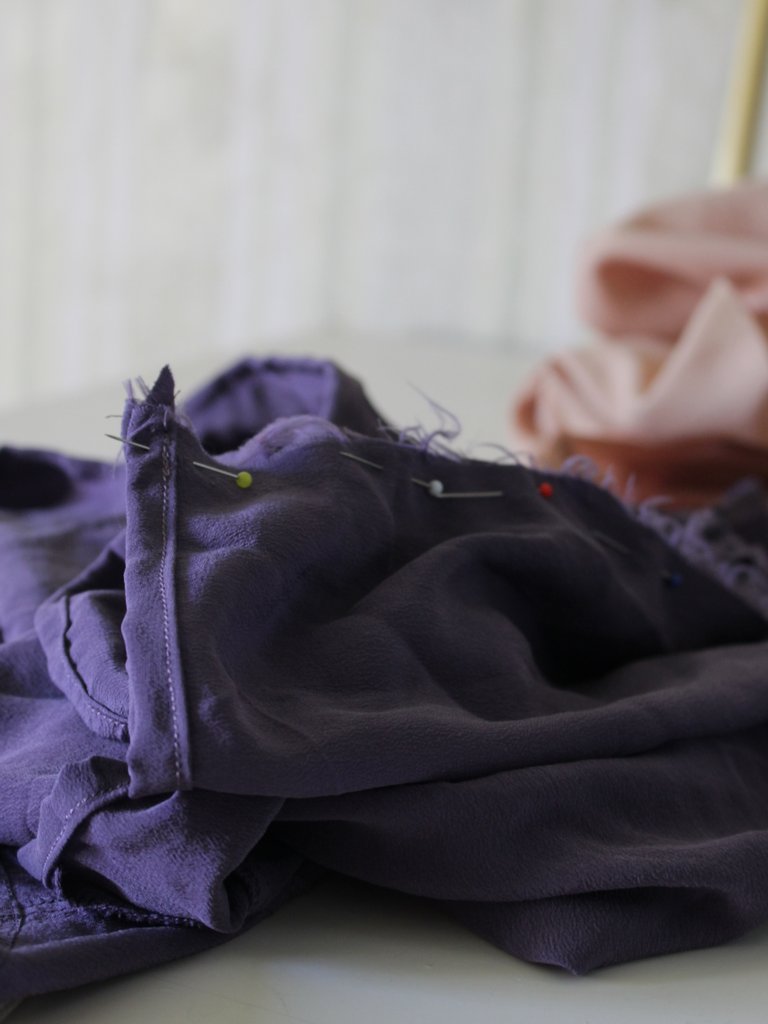 ...choose the perfect color threads...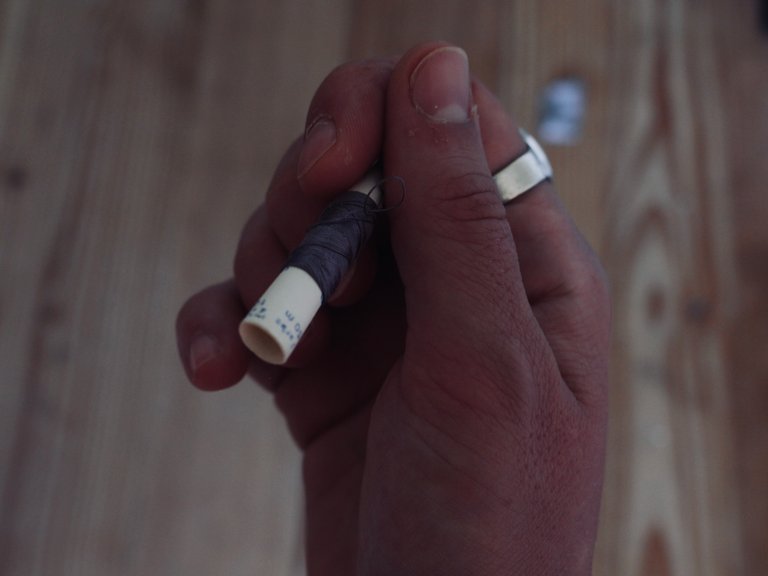 ...they are made of silk too, by the way, what a match...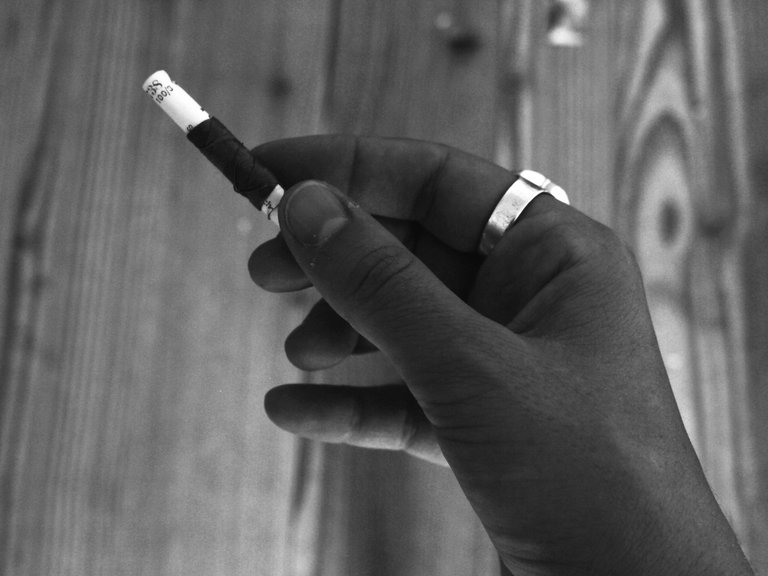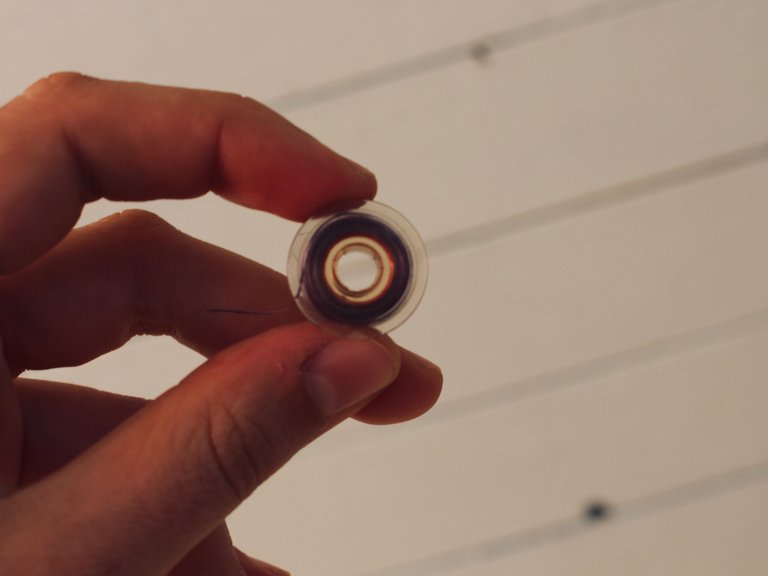 ...and got distracted, playing with the camera, and the threads...
...finally sew it all together...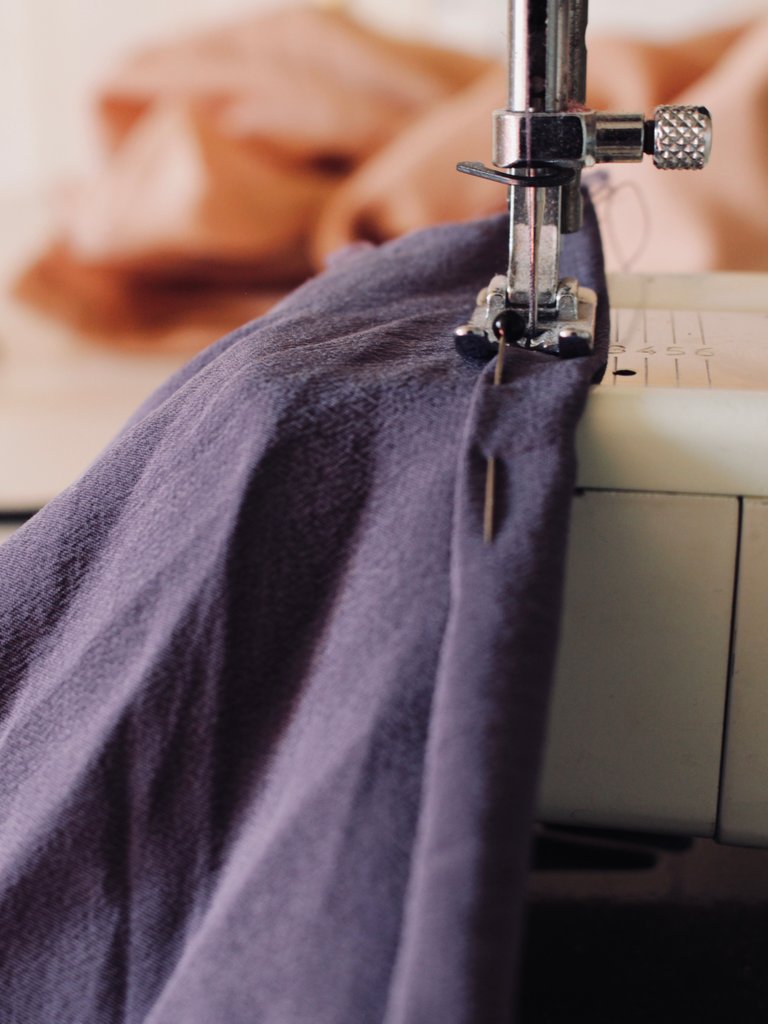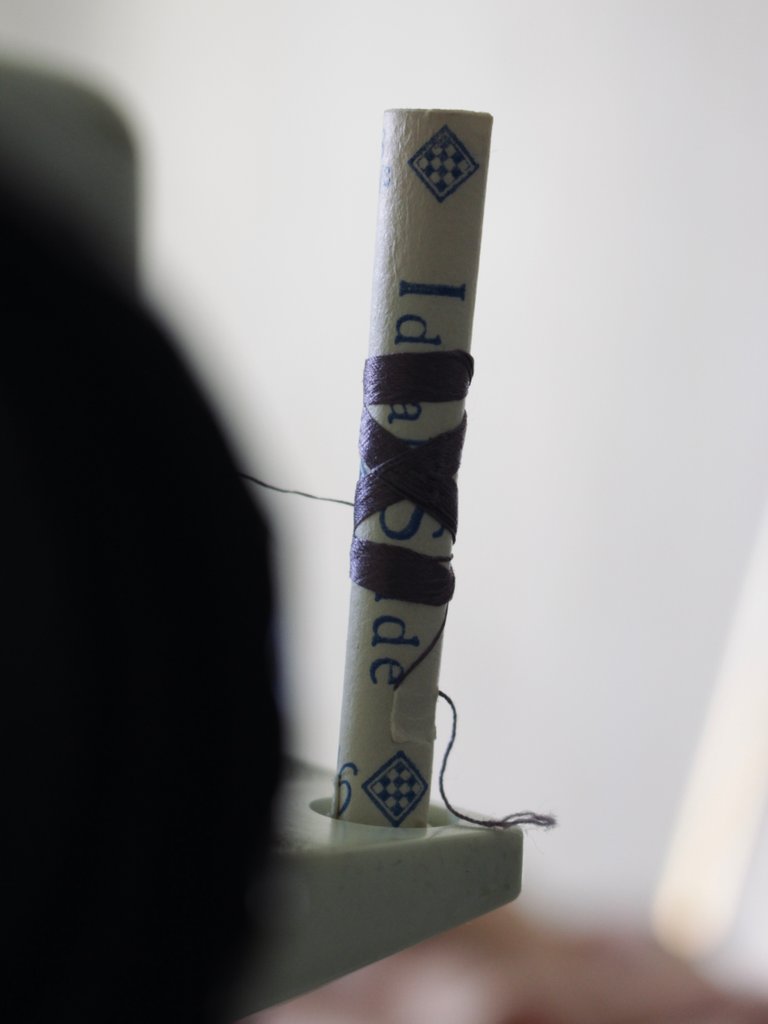 ...and because why not, take some adjustments on the top...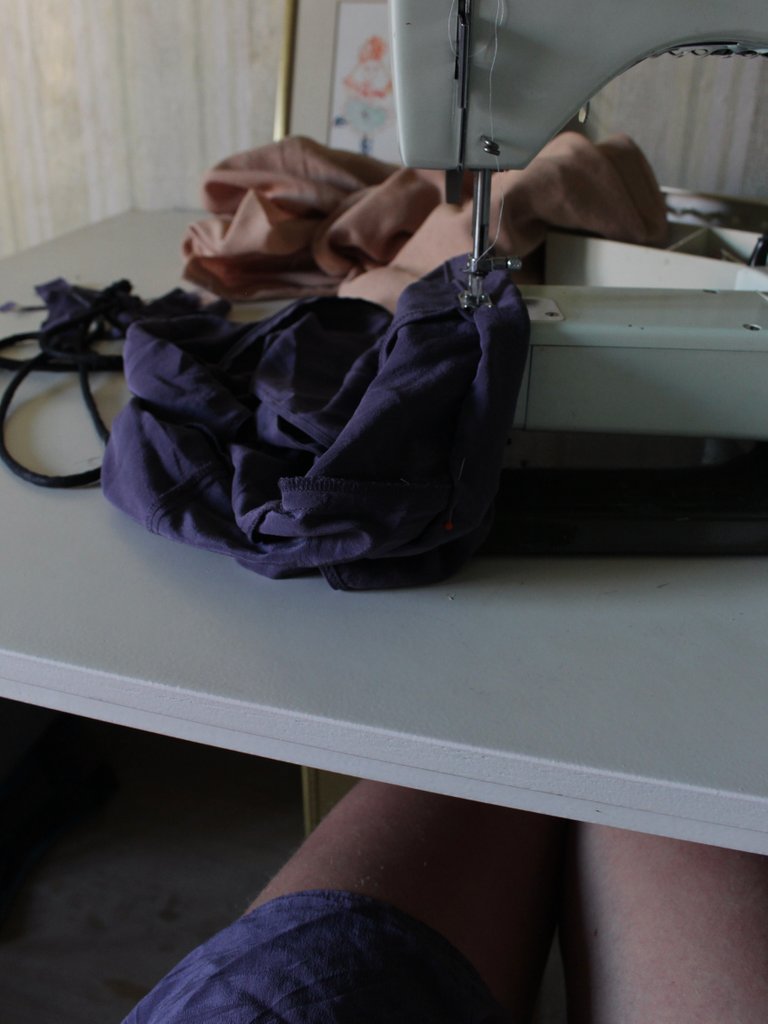 ...while already wearing the skirt...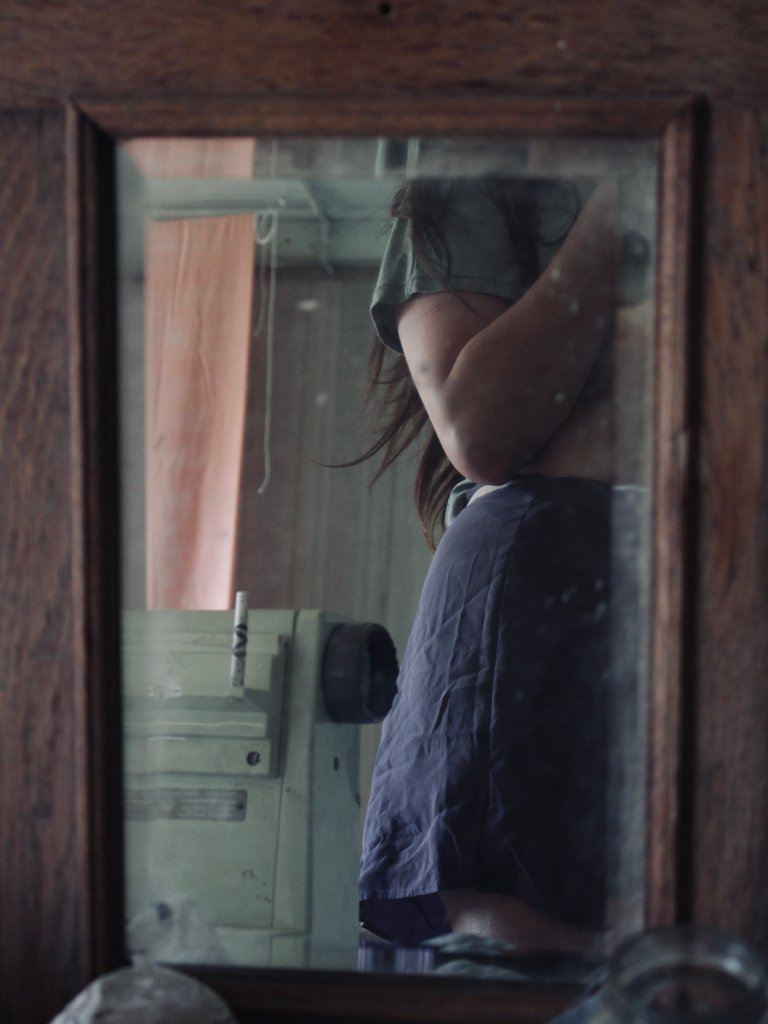 A skirt/short would have been cool, but in the meantime, I found some shorts to wear underneath the skirt, which gives me almost the same result, as I had visioned in the beginning.
…here we go the silk two-piece…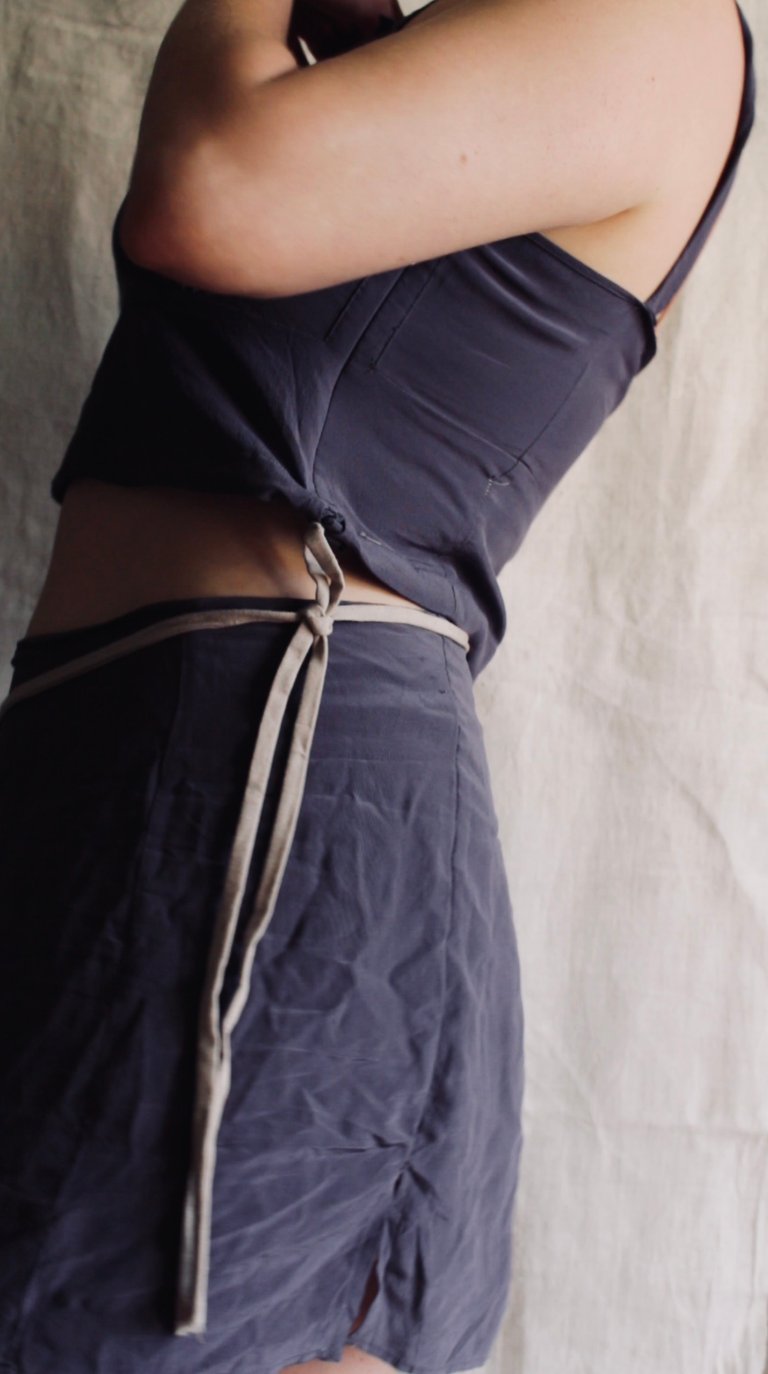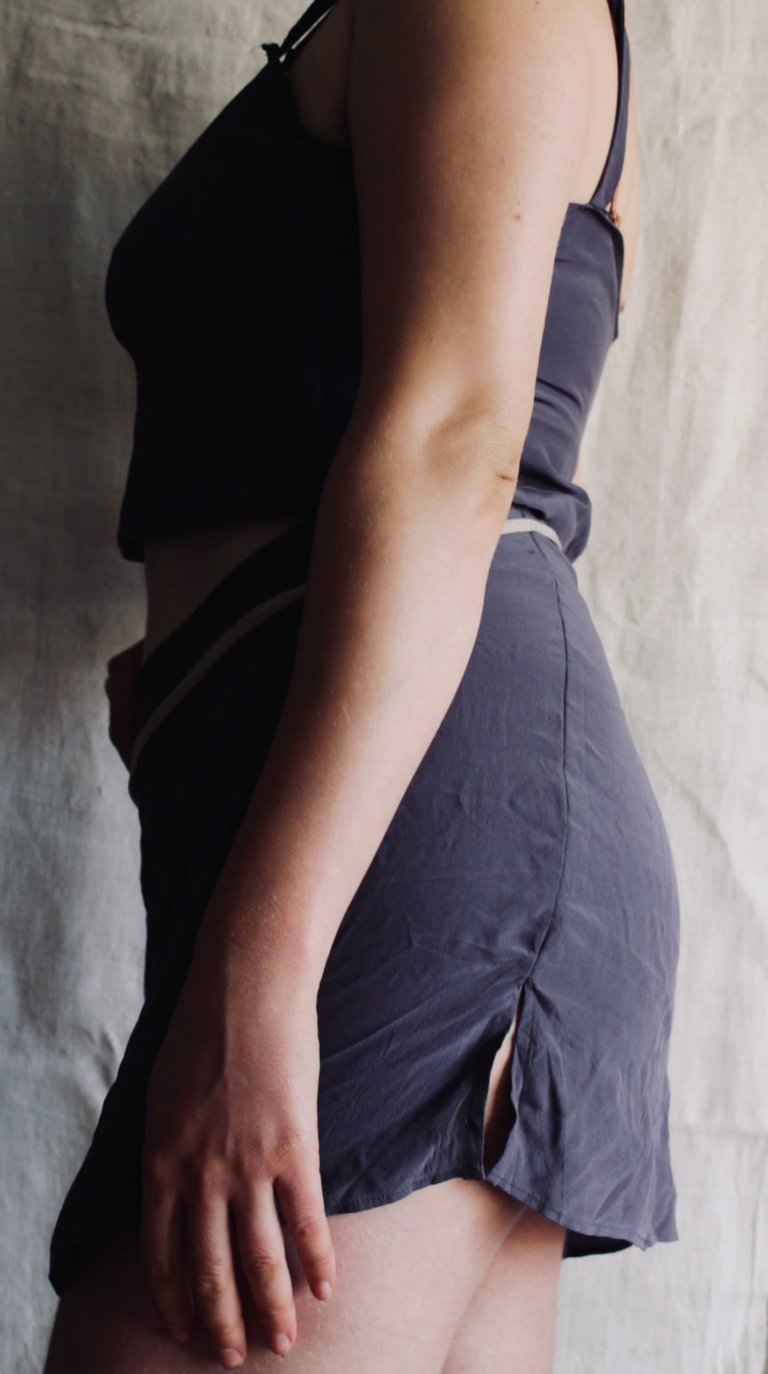 …and even if it took me ages to finish this one so long that now I will have barely any use of it, since it isn't that hot anymore. While I could have completed it in one afternoon (if I wouldn't have tried and undone so many different ways and steps). I love the outcome.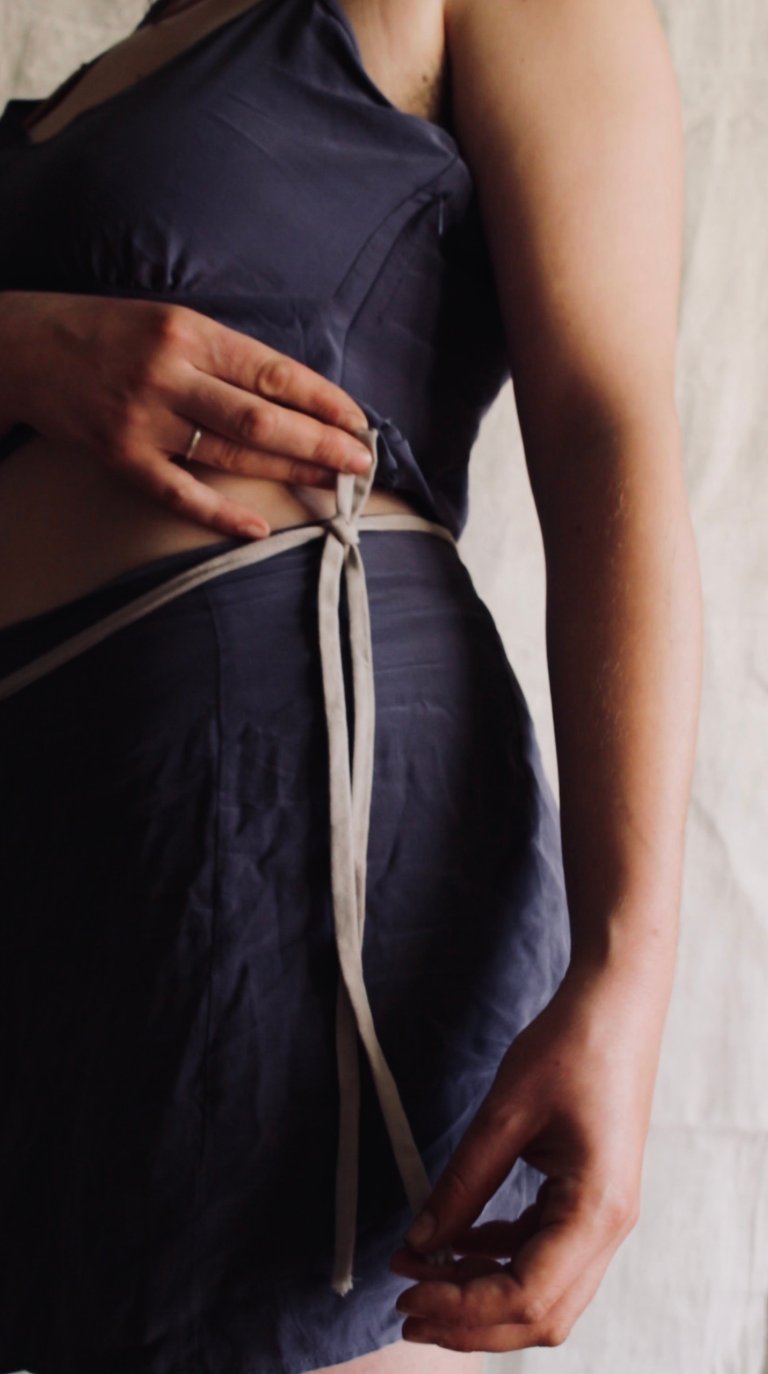 I put it on straight away after I had finished it, walked through the dusty house, and felt like anything I would do, just gained in esthetic value just because of the way I was dressed. Which is exactly what fashion is about, to me!
I also went and harvested some potatoes and tomatoes, to make some potato-salad while dancing barefoot in the kitchen to it.
I can show you some phots of the attic-exploration, meanwhile I couldn't take any of the potato harvest. Somehow hands full of soil and taking self-portraits doesn't really go well together… I think I will need a model soon to give my clothes some more of that story I imagine them in.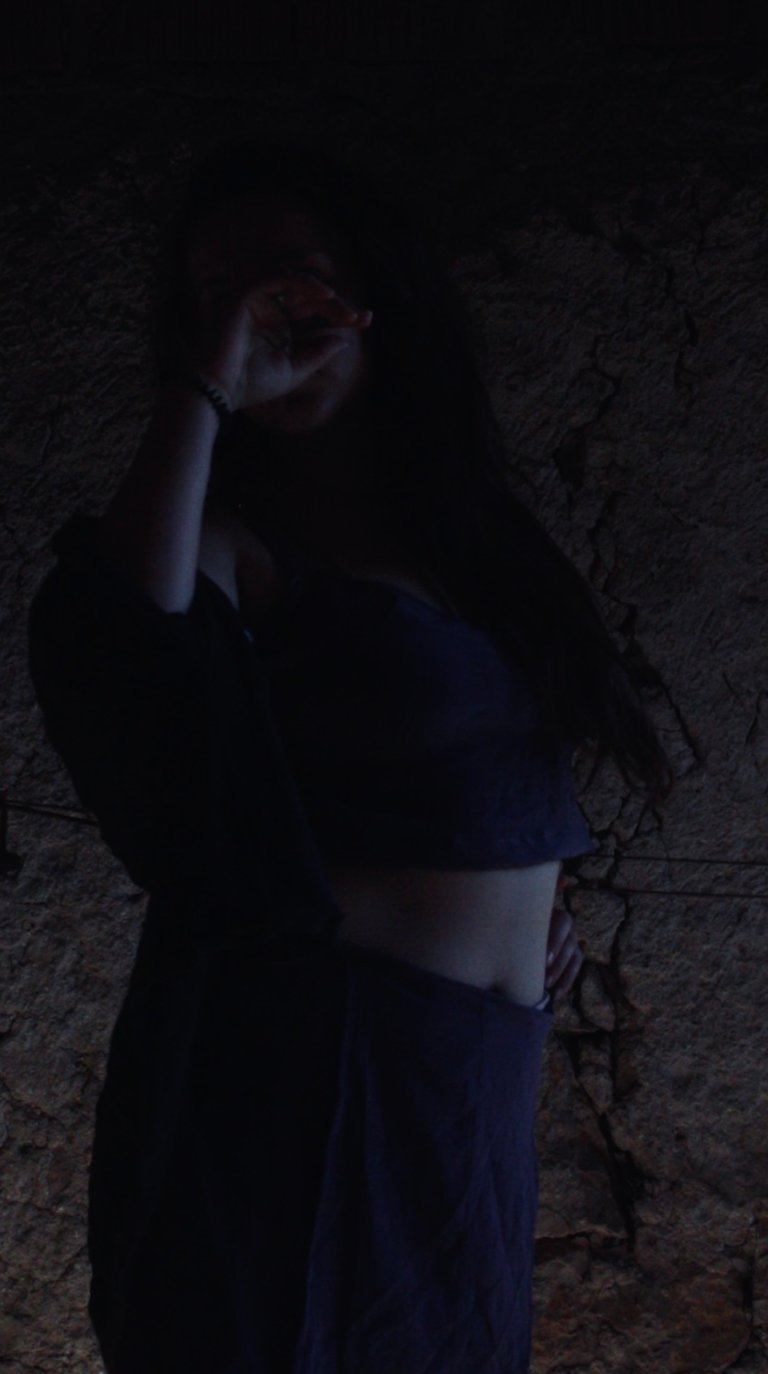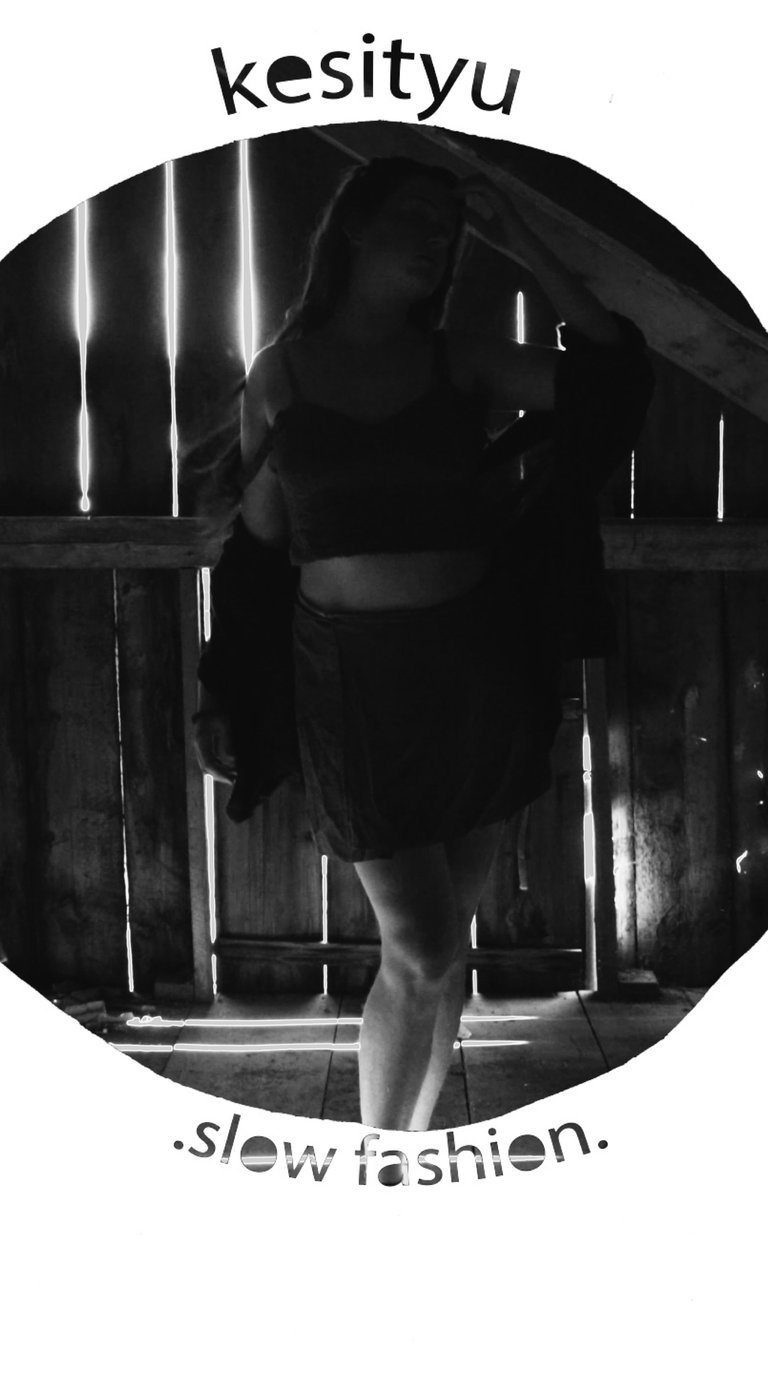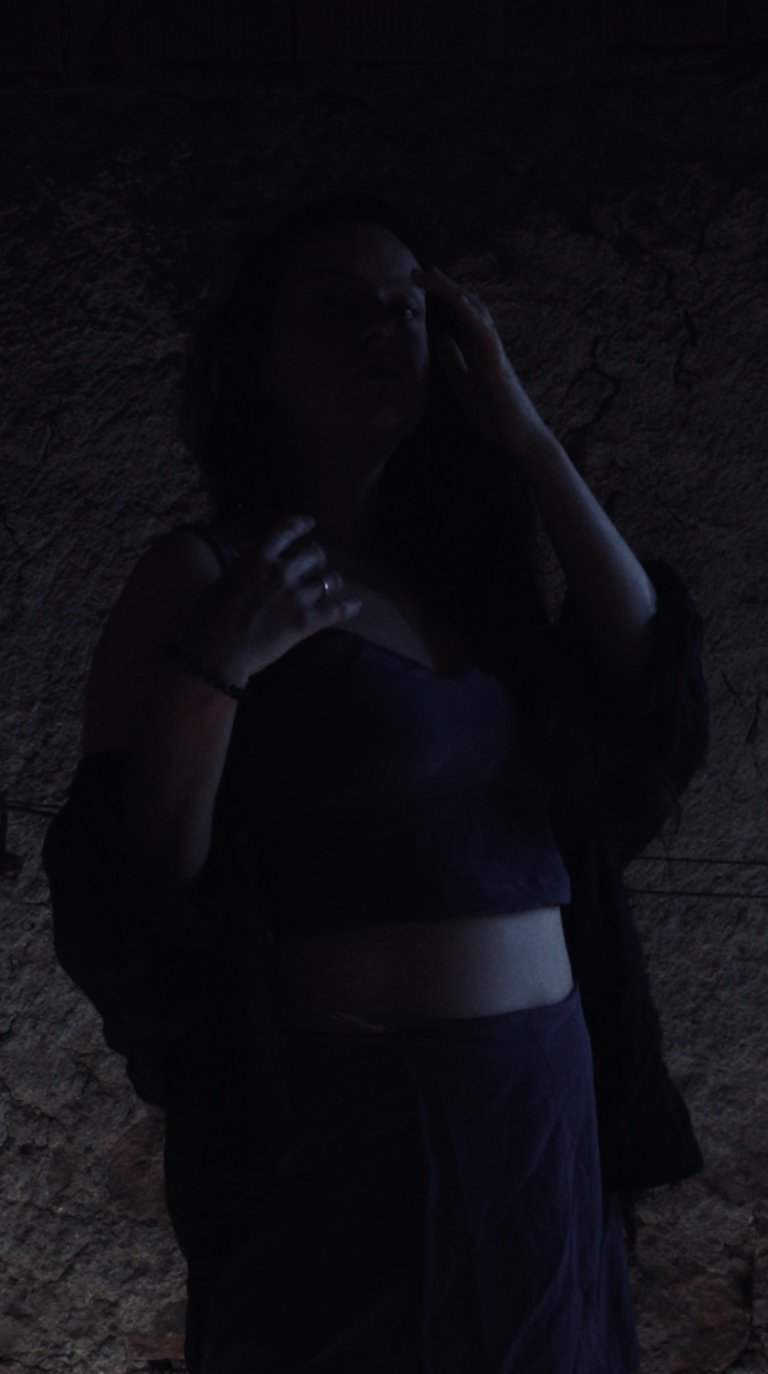 Have a good week!
…and know that I always appreciate all your comments and feedbacks, thanks to take the time and share my thoughts and stories with me!
(all photos are mine)
---
---