Printing oranges, the final part
One last insight in my recent orange printing experience.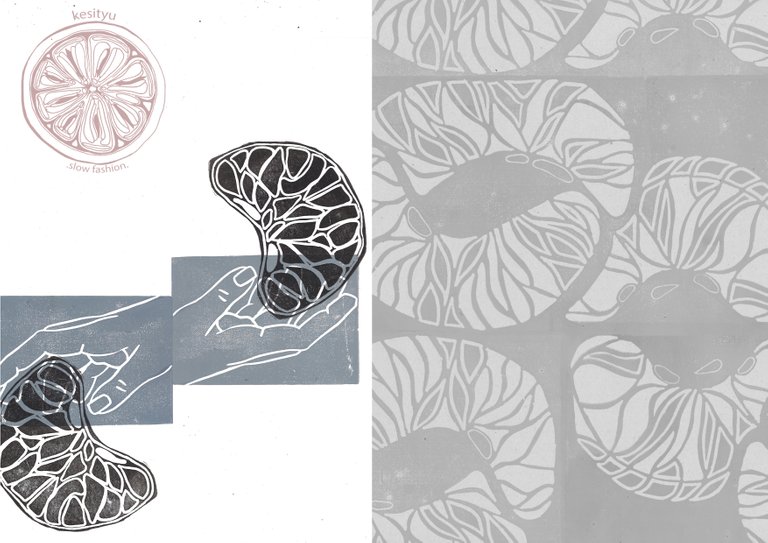 If you would like to check out the two first parts where I explain how to do Lino-printing and about the other orange prints, they are here.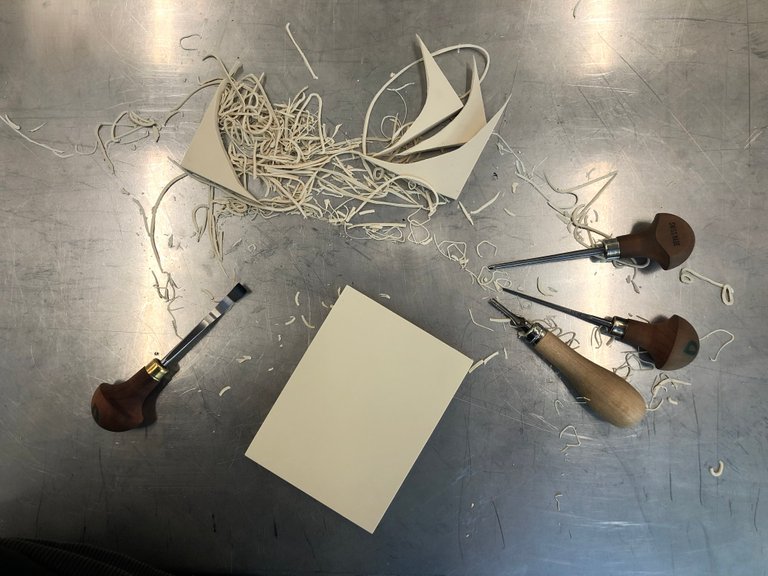 Since I already explained how to Lino-print and where my inspiration for halved Oranges is coming from. I would like to share some different thoughts about my work this time.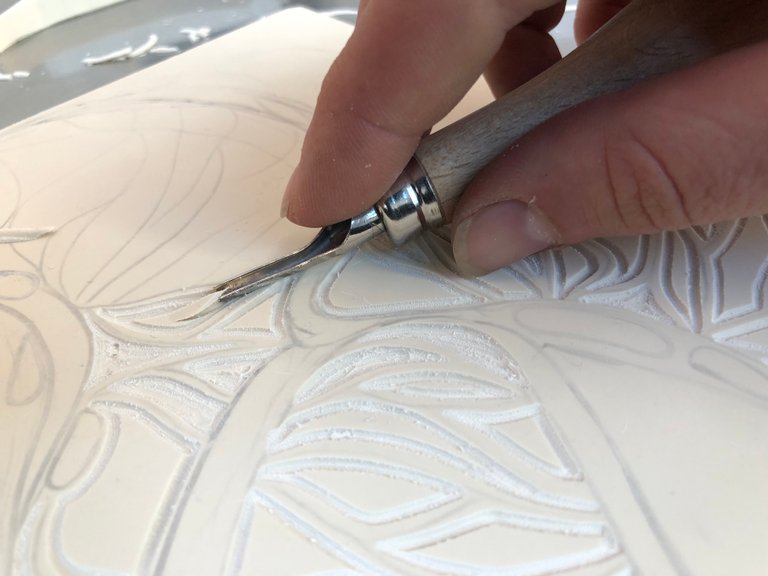 It is actually one part I really enjoy about writing articles on hive. Every time I post about my work, I kind of get a different view on it, by wondering what or how I should write about my artistic outcome. And by giving words to the thoughts I have behind every thing I do. But dont get to speak them if it was just for myself.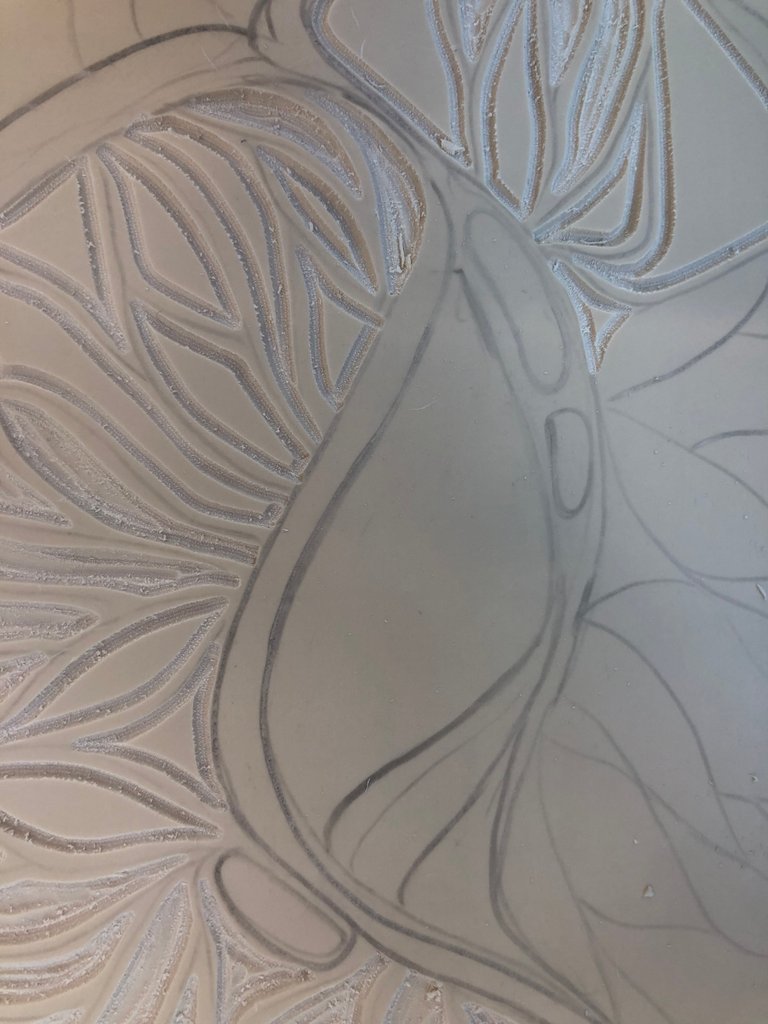 I don't like when people ask me about my hobbies. What has that to do with printing oranges?
You'll see.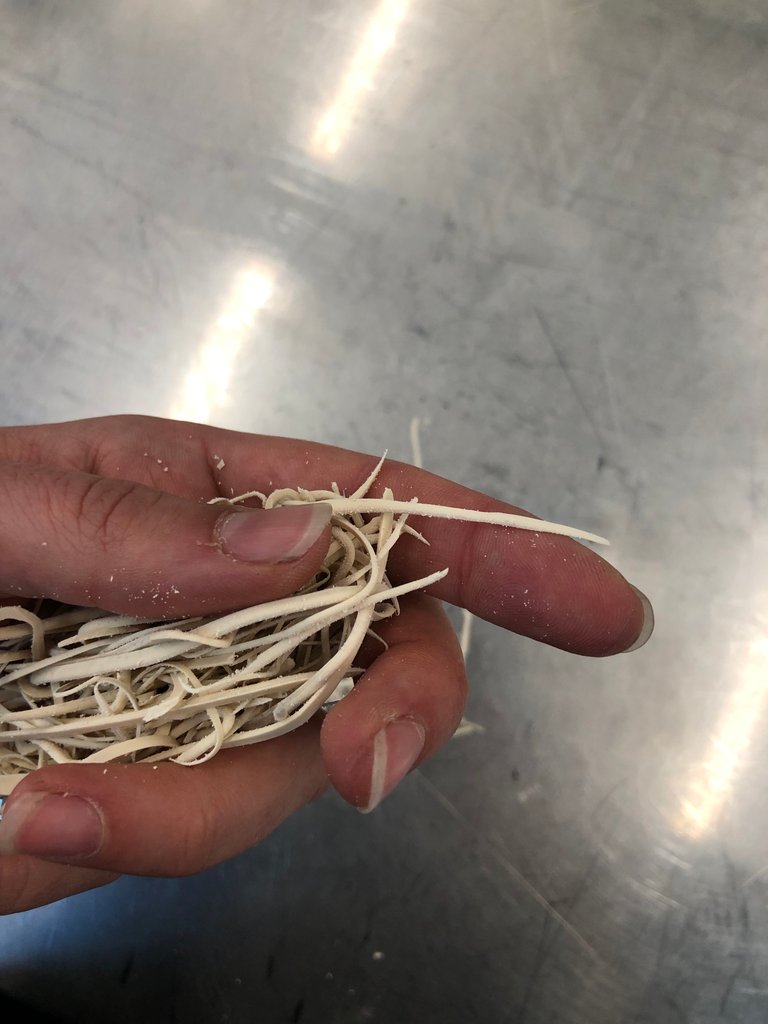 When I get asked about my hobbies, I usually have no idea what to answer. Not because I have no interests, I have plenty. But I have no hobbies.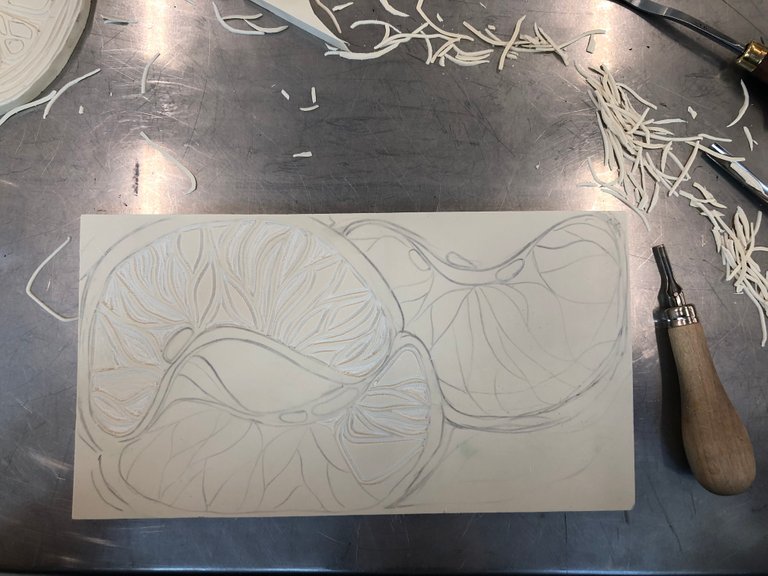 In my head, a hobby is a thing you like to do, and you also like to talk about and kind of spread in your life all over. You have photos of your hobby on the walls and if you have to choose a color you choose a color representing your hobby.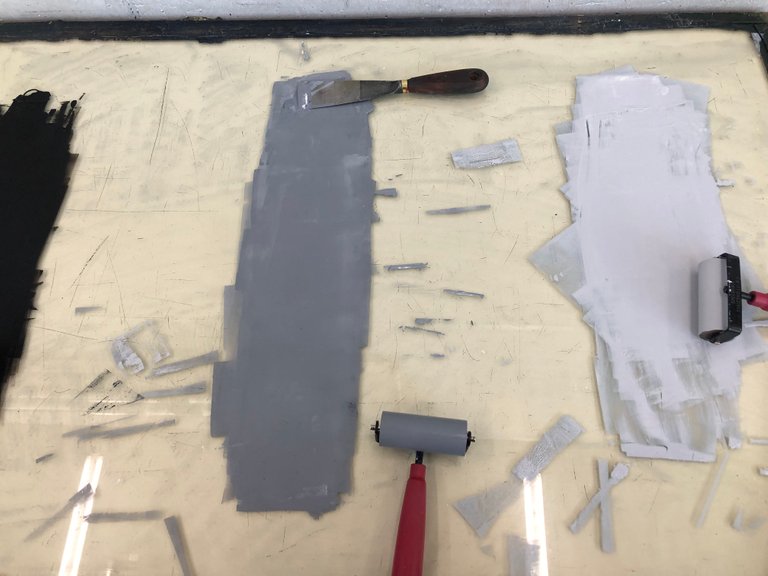 One thing I do really enjoy dough, is illustrating oranges. Finding new lines and expressions, sometimes more abstract or less. I also like other fruits, but rather to eat them. No other fruit inspires me to draw, print and paint her over and over.
Person: "What are your hobbies?"
Me: "halved oranges"
Doesn't really work, does it?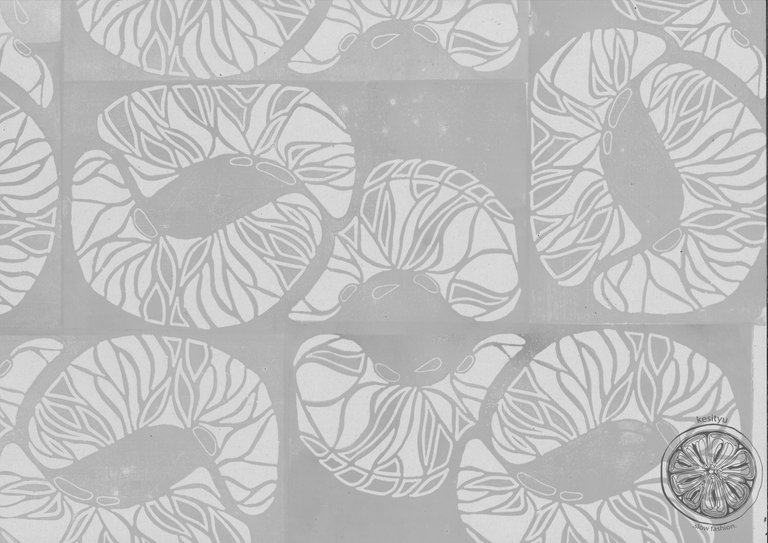 Still, I do have associations about oranges, memories, that I like to talk about. I love the smell of orange trees. Orange can also be a very nice color.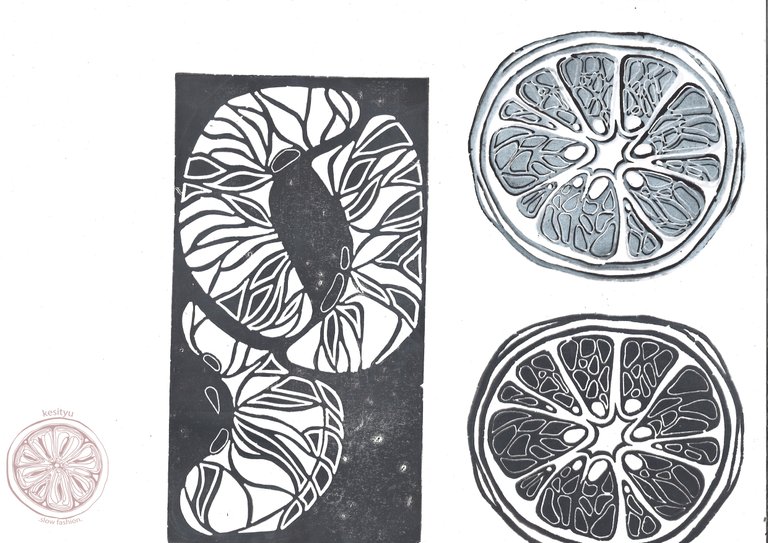 Carving those Lino-prints, completely immersed in all the lines and shapes I imagined, halved oranges could have.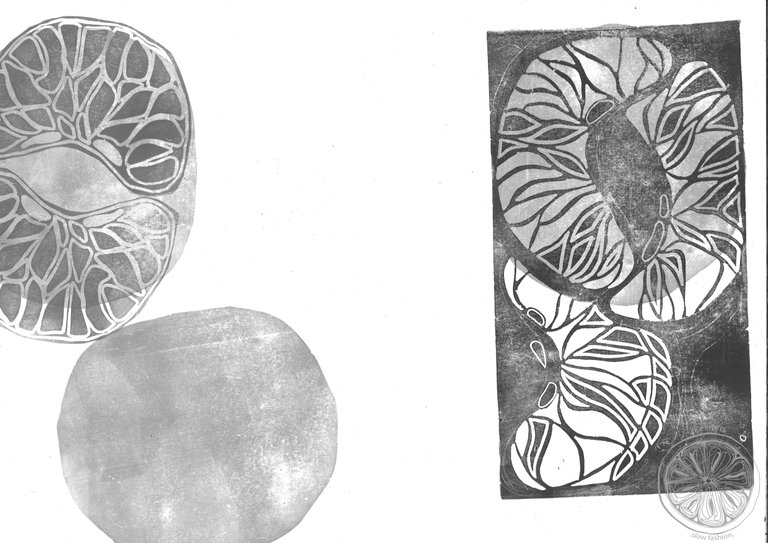 Can halved oranges be my hobby now?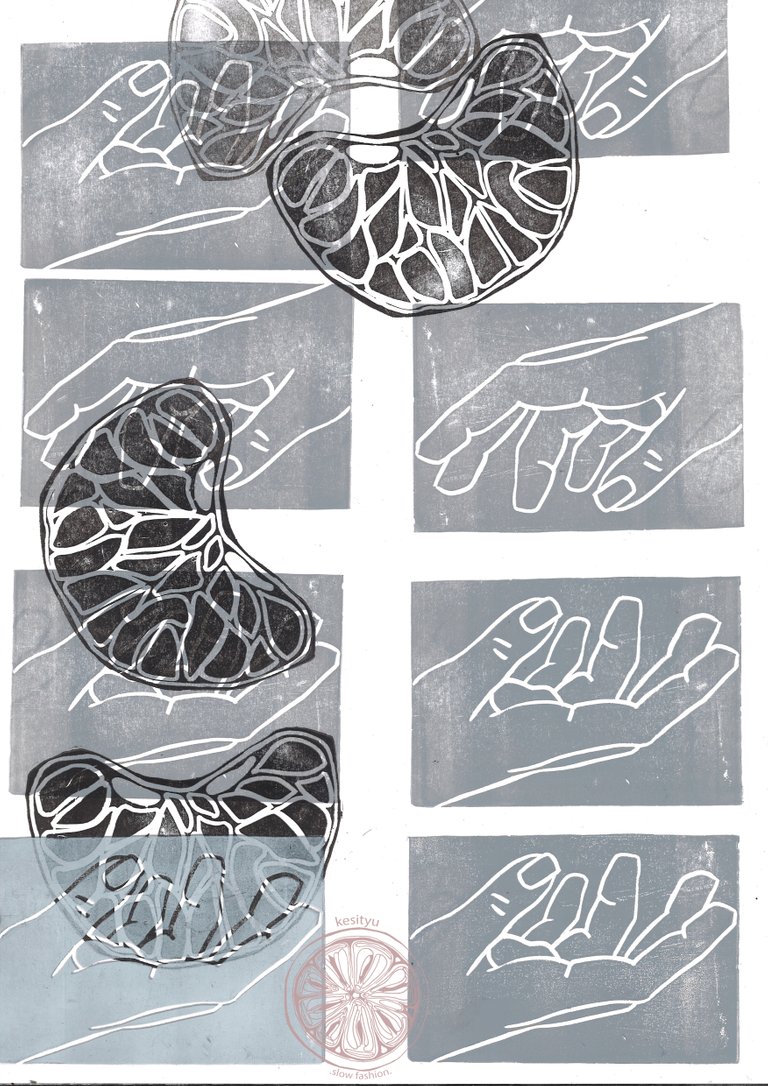 Thank you all for stopping by!! It is awesome to have you here:)
Have a very lovely day!
(all photos and prints are my own)
---
---