Fast upcycling or when did we stop sewing our own clothes?
Reusing existing resources instead of producing and using new ones. Or adapting clothes already worn, bought, left behind to your recent needs and tendencies.
My very short and slightly abstract way of bringing to the point what upcycling means, to me.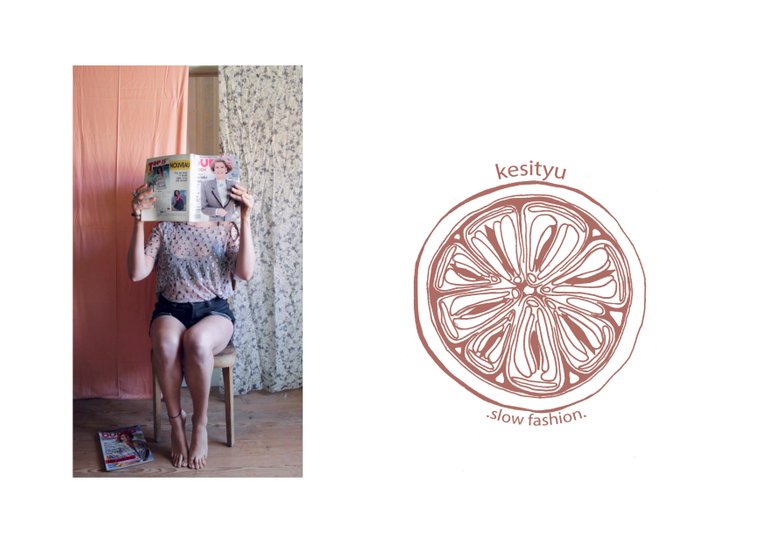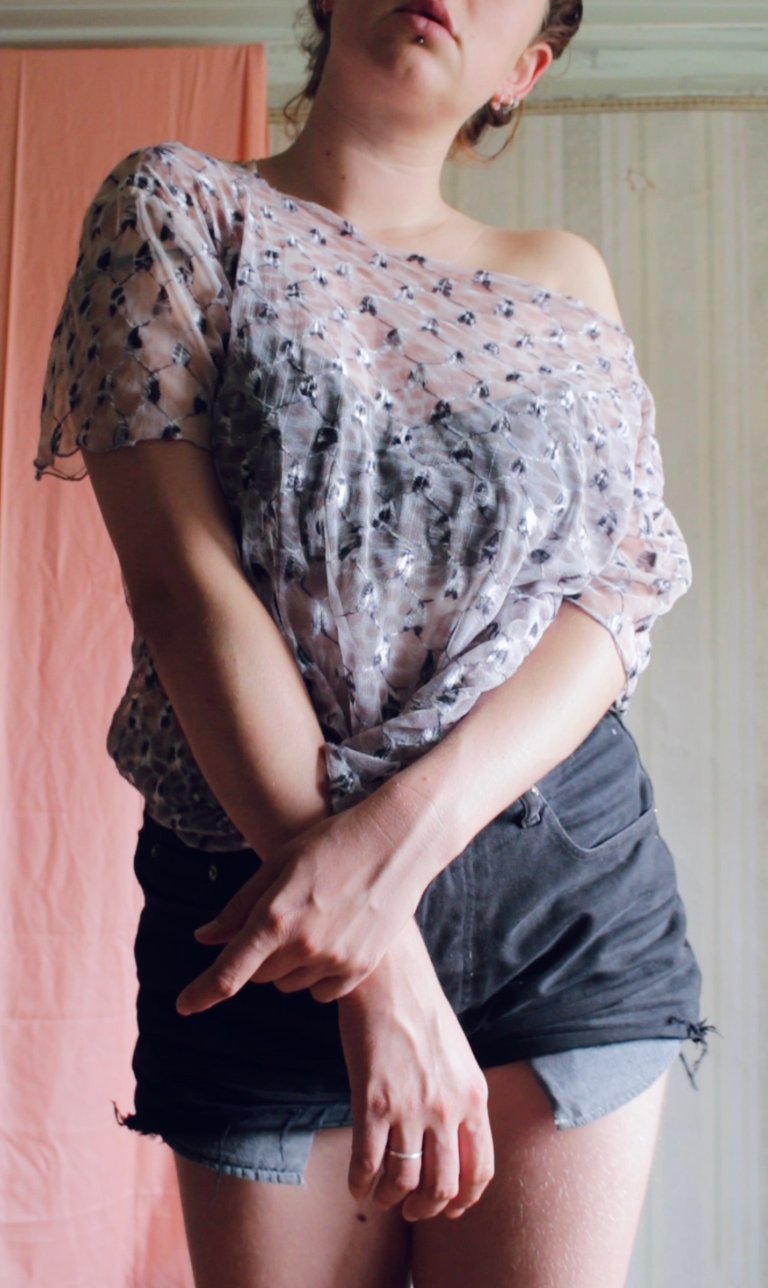 Meanwhile in most of my sewing and upcycling projects I set a big focus on the creating part of a garment I design, which requires a certain amount of dedication, skill, patience and tools. I don't want to lose track on the basic idea I have behind "upcycling".
The idea is pretty simple, and you can execute it without even any sewing skills or tools.
Sometimes just a pair of scissors can be enough.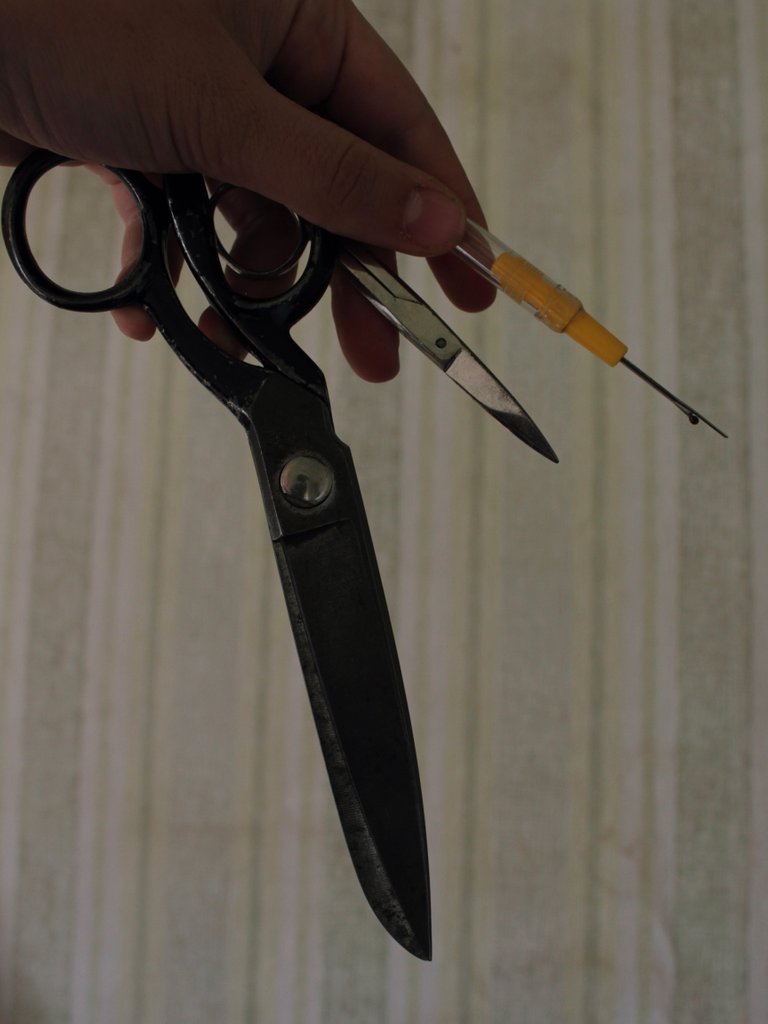 How am I coming up with that now?
Recently I have been pretty busy with all sorts of things, which made me not able to do any sewing related business at all. Nevertheless, that doesn't mean I haven't been thinking about it, or haven't had the time to visit some flea markets…
While I haven't been able to make time for proper sewing, I still came up with some needs regarding my wardrobe. I realized, thanks to the summer weather and temperatures, that I am in fact not owning any shorts… can you believe it?
Despite me trying to minimize my belongings, I still own way too many clothes, wearable or waiting to be upcycled. And none of it are short trousers. Crazy.
In that state I could have gone to a shop, I guess and buy some, but that is a habit I gave up long time ago. I guess as any habit, once you change them it is hard to go back.
For this one I am glad, it became that way, too me.
I don't see any value anymore to go and buy a garment for way too much money, that would be made from low quality fabrics in poor if not even awful working conditions.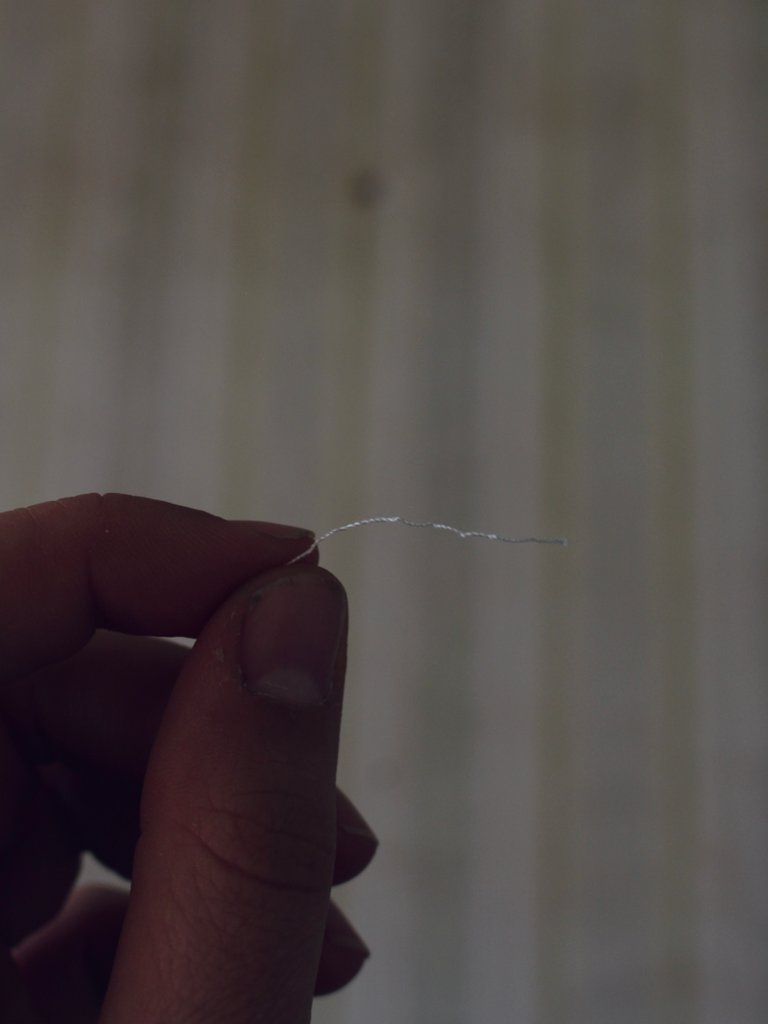 Since sewing those trousers wasn't an option (despite I tried but still didn't finish as I talked about in my last article) I went to some secondhand shops and on the way found some flea markets too. I bought some trousers and cut the legs off. Finished.
See that's how easy upcycling can be. Cost me 2euros and I didn't have to waste tons of water, a new pair of trousers would use to be produced. (Mostly jeans need lots of water in the production process, I guess you'll find that information on google if you can't believe it:))
That was the first part of my fast-upcycling-experience.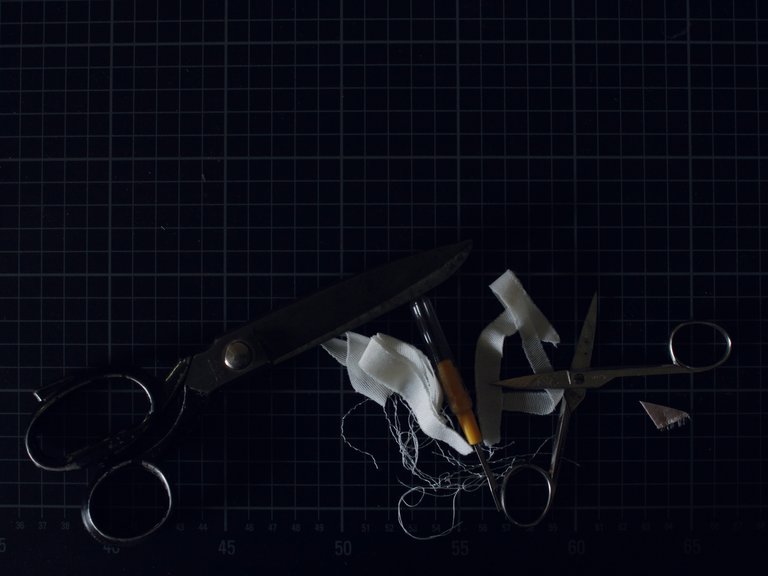 Apart from the jeans I also found some sewing-magazines from the 80ies. An awesome source of inspiration, kind of Pinterest from back in the days. But isn't it incredible that only forty years ago there seems to have been an actual bigish amount of people sewing their own clothes? Where have they gone?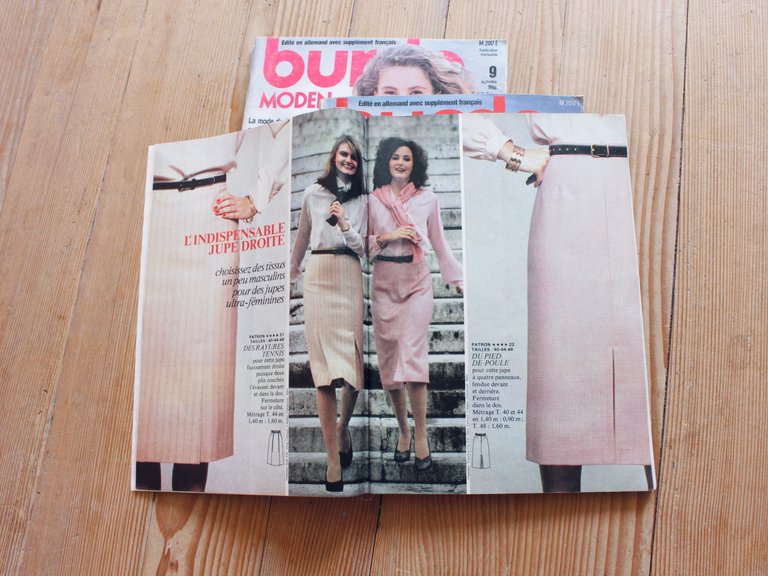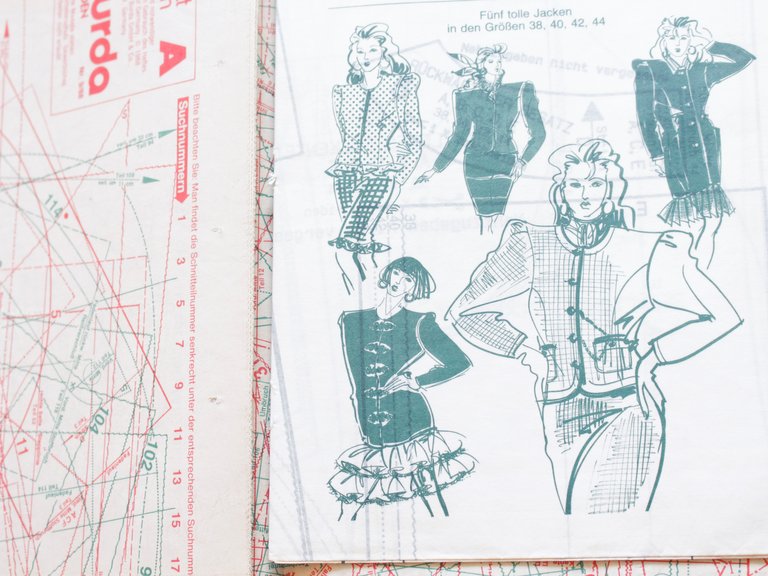 Furthermore, not being able to work on my projects made me thing about my upcycling approach once more. And brought me to the conclusion, that I don't only want to create things myself. But maybe also show how many simple but cool ways there would be to transform and upcycle existing clothes with very few resources. At the same time this would also prevent me from overengineering every single project and sometimes be able to enjoy a simpler process with a result I can be as happy about.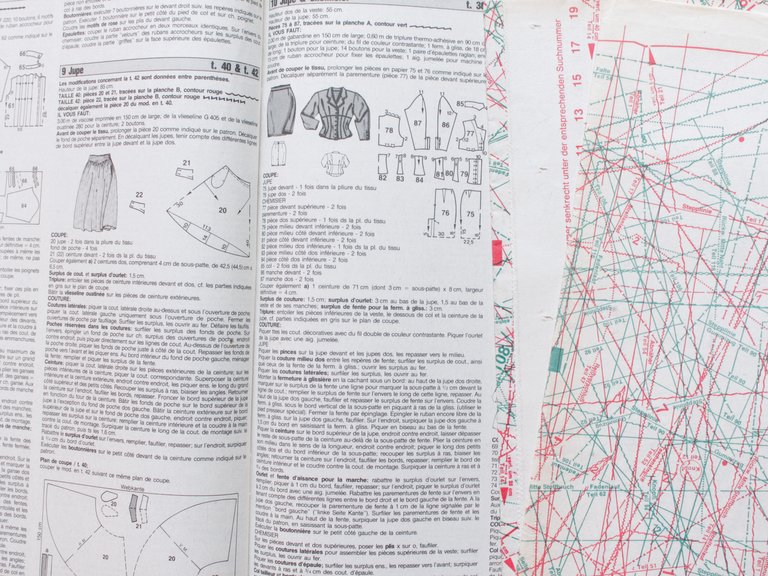 In that matter I digged out a top, I bought recently with upcycling intentions about it.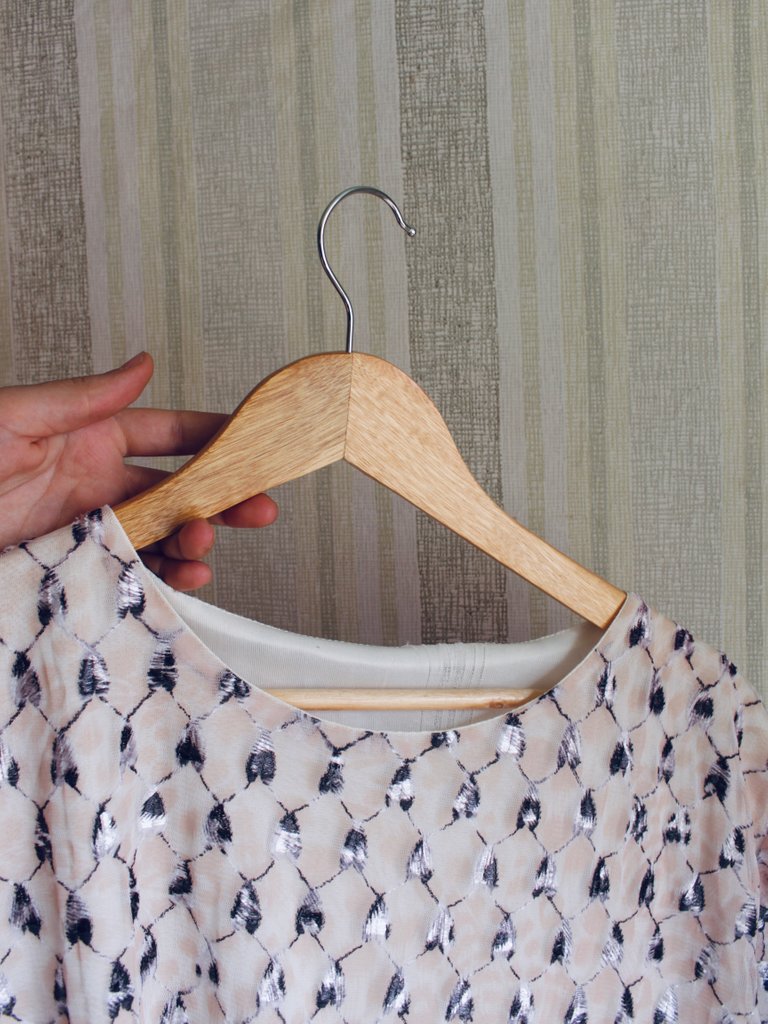 I bought it because the light see-through fabric reminded me of a top, I saw a girl in the streets wearing ages back, that I loved the look of. Hers was a see-through fabric with flowers and patterns embroided on it.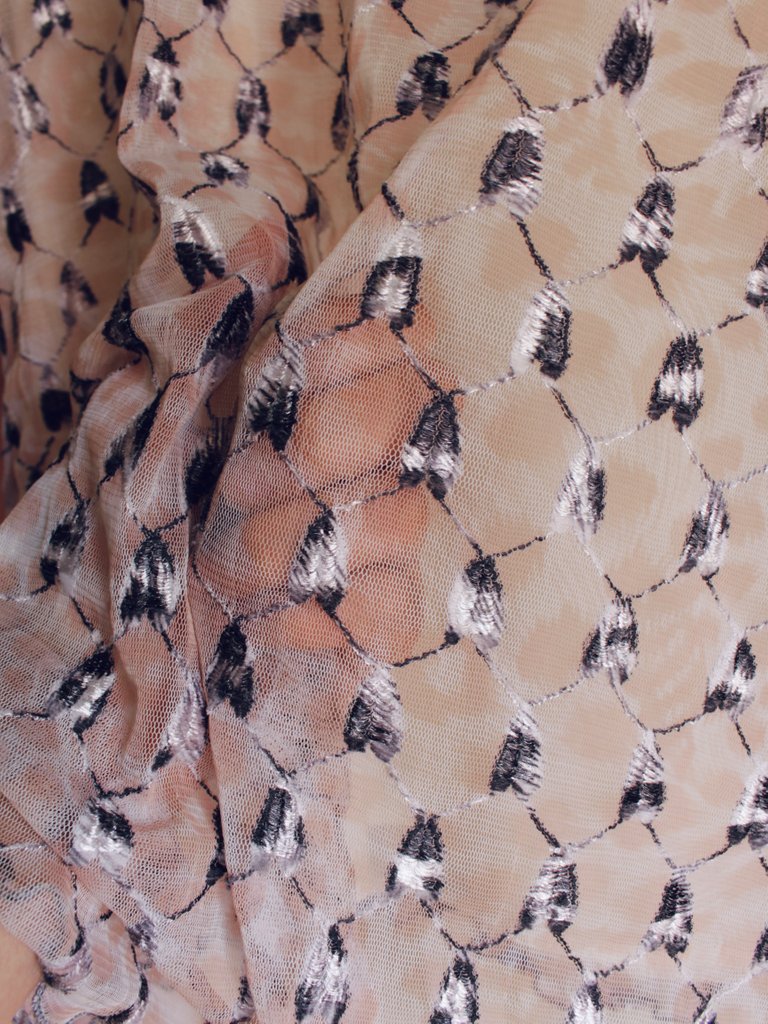 Even though I am usually all about silk and quality fabric garments for my upcycles, sometimes I just follow an instant inspiration or the attraction to an unusual pattern or color.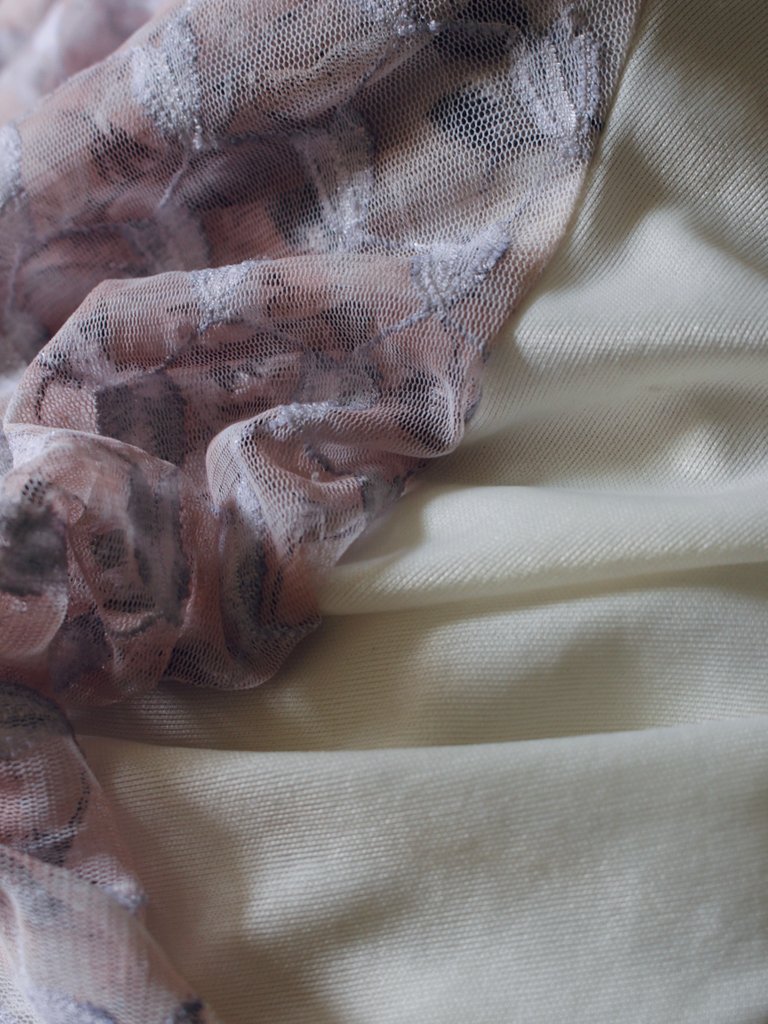 What's cool about those kinds of synthetic fabrics is that sometimes you could just cut them, without having to secure the edges, they won't unravel.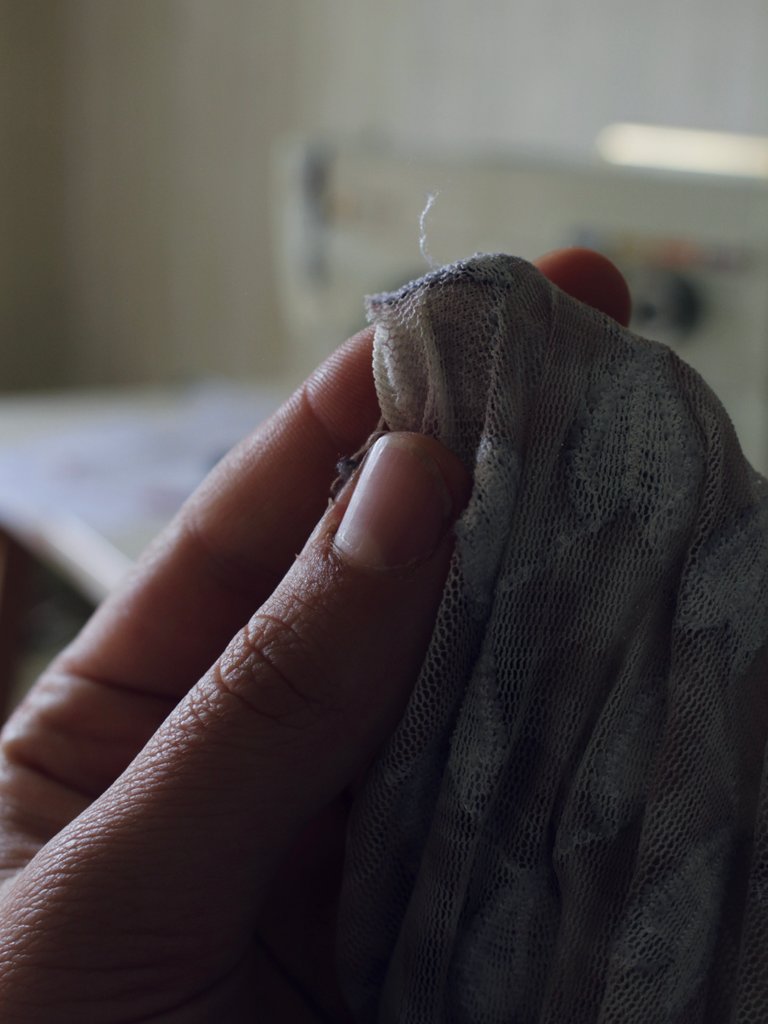 I didn't really have an idea of what to do with the top, but now all I did was just to get rid of the synthetic double t-shirt underneath. To bring out the transparent fabric, letting the skin shine through.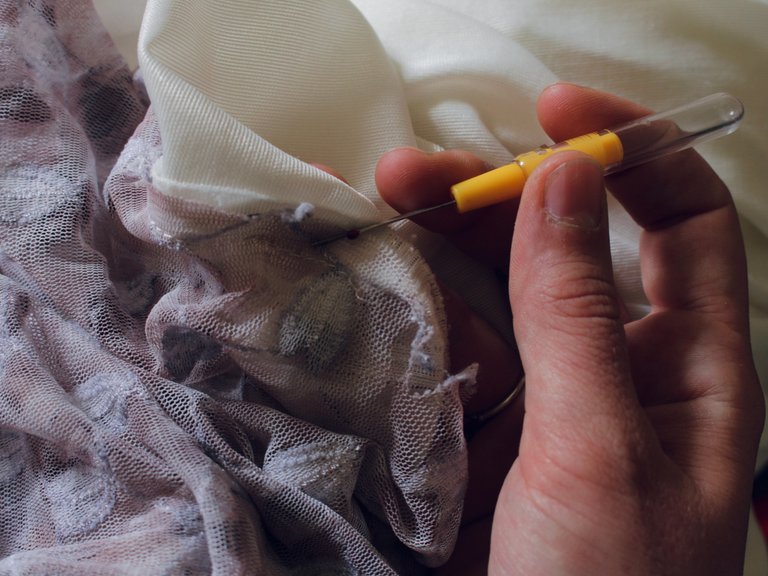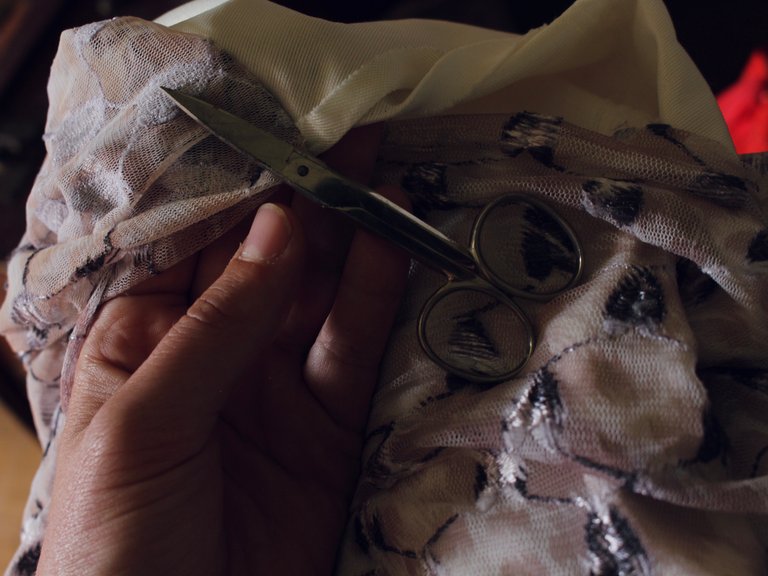 Thats what I did...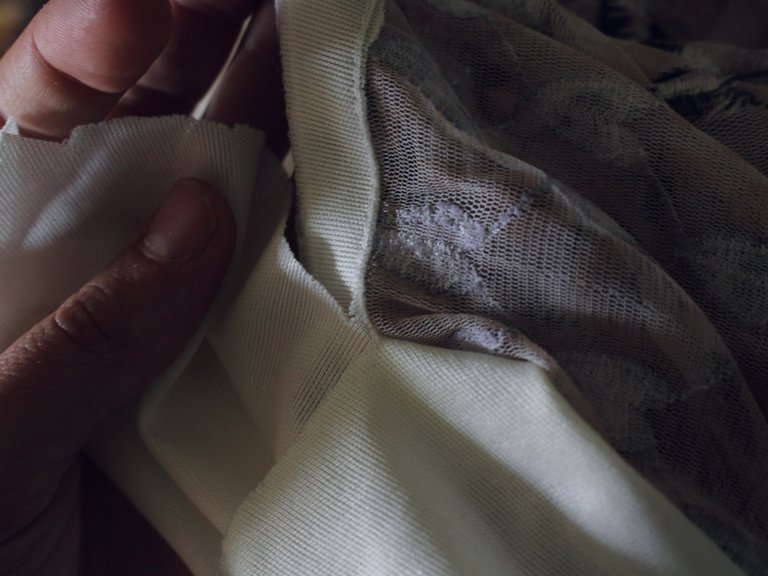 ...got rid of the undershirt...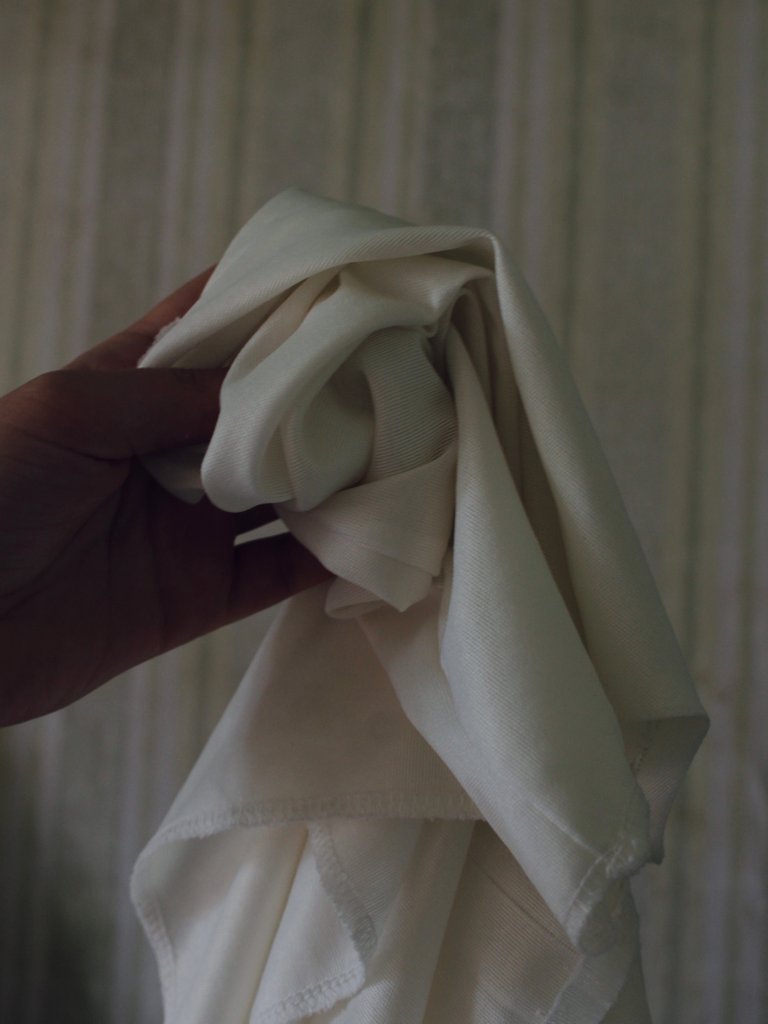 ...left with some of the fabric in the seems, but to be honest, despite for my random perfectionism, it doesent bother me.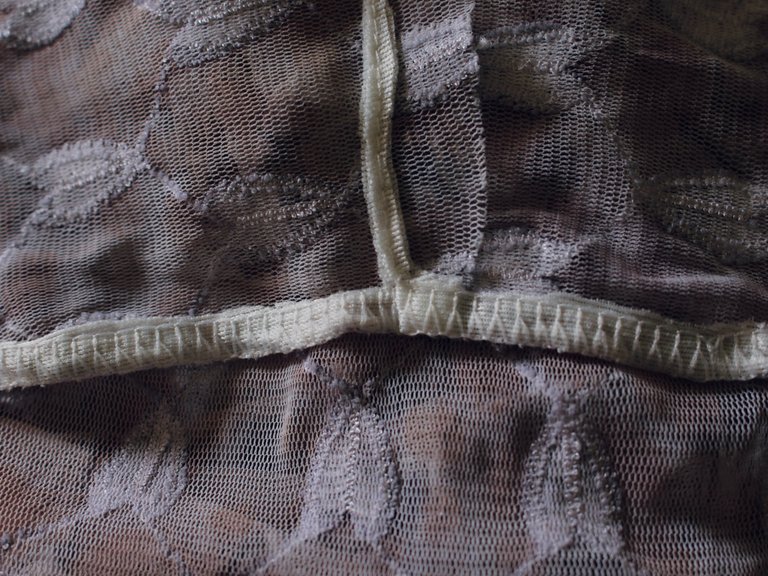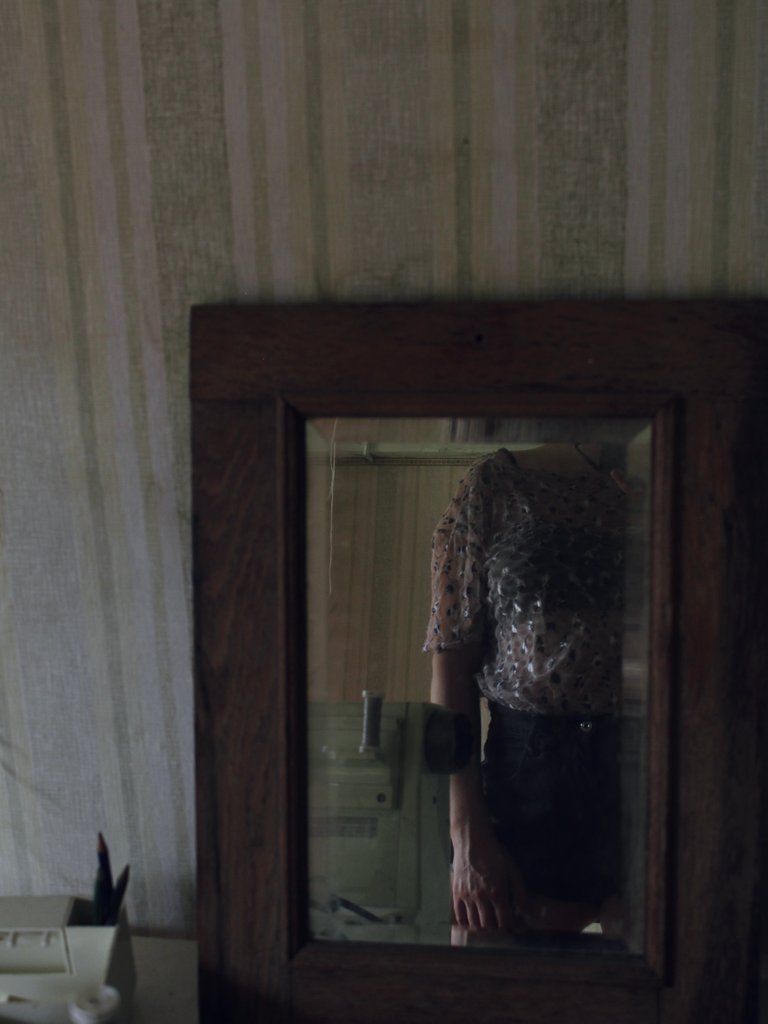 I must admit, the answer to the question: "when we stopped to sew our own clothes?", is fairly simple.
It just takes too much time, which you don't always have if you have other things going on in your life.
Nevertheless, it doesn't have to be a fancy costume, coat or high fashion garment to design and sew from scratch every time. A pair of scissors and some two-bucks-secondhand-clothes also fit the deal.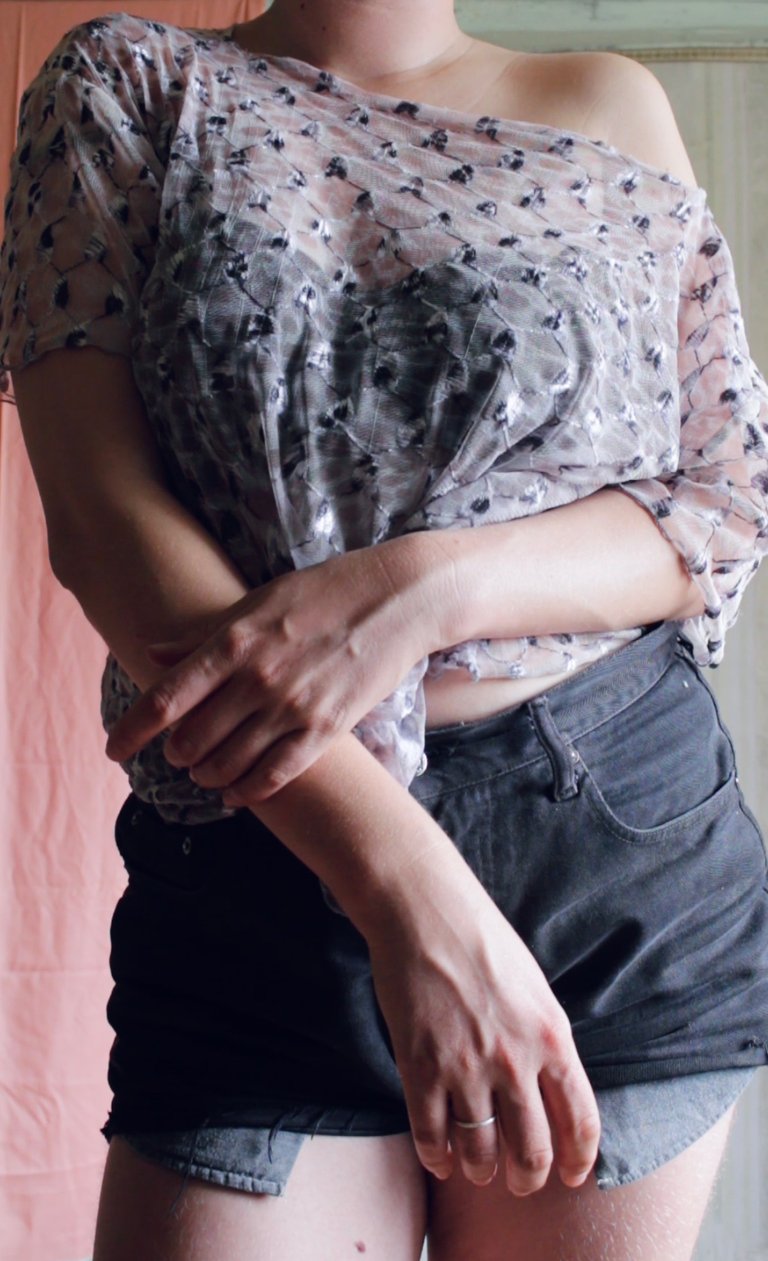 (trousers and top I have been talking about)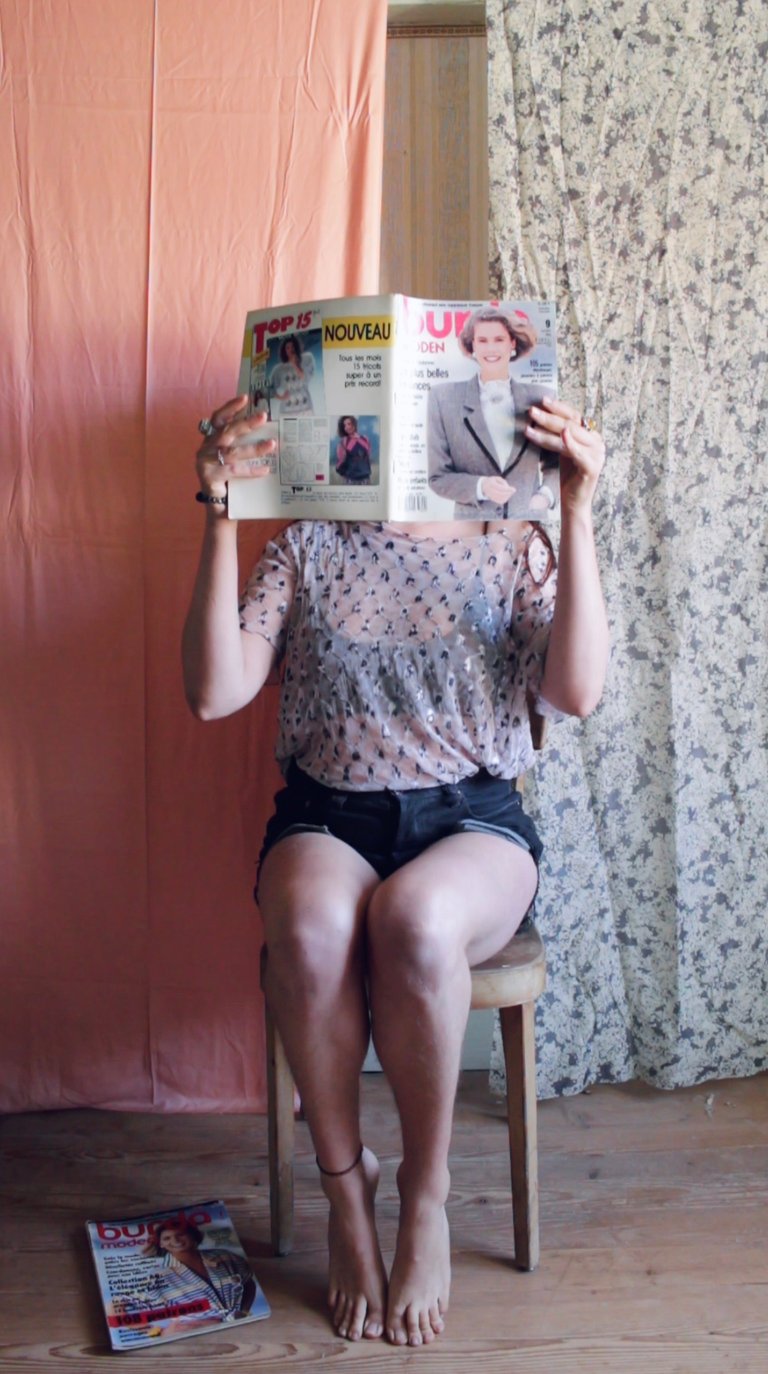 Thanks to take the time to stop by and share my thoughts and stories with me!! Have a lovely week!
(all photos are taken by me)
---
---