WE90: What's Strange About Me
This post is an entry to the 90th Weekend Engagement contest.
As someone who's picked up two languages (Japanese and Korean) apart from my original two native languages over the course of the last 13 years, I've developed a couple of habits that people tend to find odd initially. Even though most of these were conscious decisions at the beginning in an effort to boost my rate of language learning, I have gotten so used to them that not doing them seem a little off to me.
Consuming Mostly Foreign Language TV Series, Movies, and Music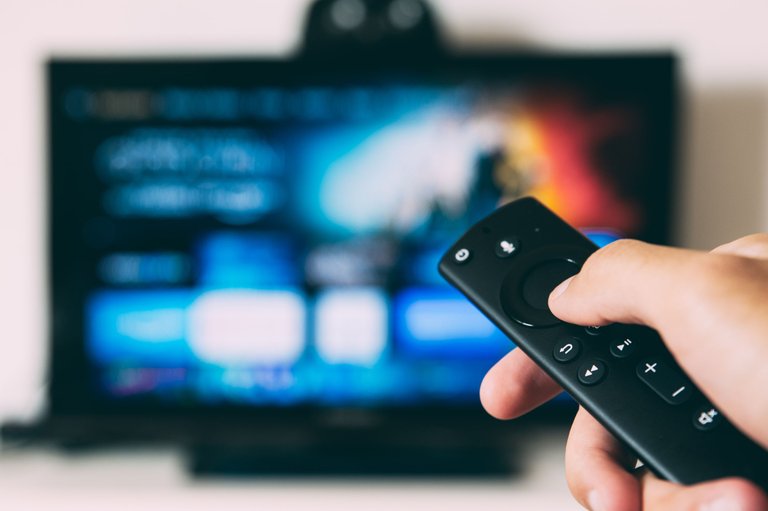 Source: Unsplash
For a long time now, I noticed that I have an aversion towards consuming media that is in English other than on YouTube. It's not that I have anything against English media, but after years of consuming media to improve my foreign language listening ability, consuming English media just seems like a waste of time to me. It's like, I'm not even learning anything by watching this, so why even bother? The only English movies I watch are those that I watch with friends in the theatre because no one else around me has this exact same quirk as me and I don't wanna come off as "that guy".
For the most part, whatever I consume probably isn't better than whatever English counterparts there are out there in terms of artistic expression, film quality, etc. - in fact, many of them are probably even worse. It's just that I can't bring myself to sit through an hour-long episode of Friends/Seinfeld/Game of Thrones knowing that I won't learn anything.
Even for music, I naturally just avoid music that is sung in English. When my friends tell me about whatever top 100 trending song on the charts, my mind immediately shuts off and I go listen to some J/K-Pop/Rock instead. Or I give it one cursory listen to reply "nice song" and never listen to it voluntarily again ever. It's kinda weird to some people, but that's just how I function.
Enjoying Foreign Language Media Without Full Understanding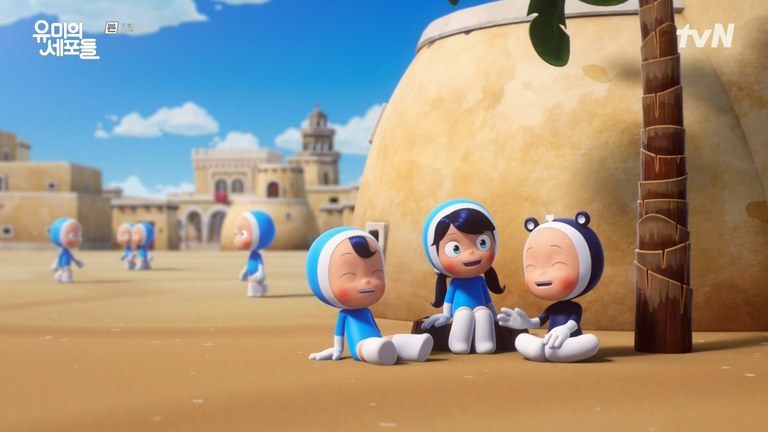 A screen capture of a Korean Drama: Yumi's Cells
One of the best pieces of advice that I read on language learning is that you shouldn't wait until you're fluent to start enjoying whatever you want to enjoy, like the latest TV serials or movies. Many people are worried that they can't enjoy the content because they don't have a full understanding of whatever's going on and end up getting used to "crutches" like watching foreign language shows with English subtitles. For a period of time, I was worried about it too, but after I tried watching an entire TV series without subtitles, I realized that it is possible to enjoy foreign language media without fully understanding what's going on.
There are plenty of auditory and visual cues that clue you in on what's going on, and your mind should be pretty good at piecing them together to get a gist of the story. Plus, forcing your brain to put things together will help your listening comprehension a great deal. Once I realized this, I started to enjoy half-understanding the media much more. People always ask whether I fully understand whatever's going on whenever I watch a foreign language show without subtitles. The answer to that is often-times no, but it doesn't make me enjoy it any less.
Different Languages for Different Devices and Applications

My computer's OS is set to the Japanese language while my phone's system language is set to Korean. Some people find it weird that you'd set your system language to anything but your native language, but to me, it's something that allows me to get daily exposure to the languages that I want to learn or maintain. I have been putting my Japanese studies on the backburner for quite a while now, and I believe one of the reasons that my reading comprehension is still decent is because I have the Japanese language set as the default language in various systems and applications that I use. I'm not sure how much scientific merit there is in this, but I do think that seeing Japanese characters every day alerts the brain that it cannot trash whatever knowledge I have of the Japanese language just yet, which explains my maintained reading ability.
The main struggle of using a system language other than English for me is when I have to explain an issue that I'm having to someone else or Google an error - I have to translate the terms as I explain or search, which tends to be more difficult than it seems. In many circumstances, I can understand the gist of the problem but trying to get the correct technical terms during translation is not easy. Other than this, I usually don't have any issue having a foreign language as the system language for my devices.

These are just a few of my oddities when it comes to the realm of foreign languages; I'm not sure if anyone else has similar quirks but I haven't met anyone with all these quirks just yet. If you have some foreign-language-related oddities, I'd like to hear them! Leave them in the comments below.
---
---