Can We Still Tell What's Real?
Just some time back, I watched a pretty interesting video about how autotune and vocal processing are increasingly being used in "live" K-pop performances and how people could no longer tell the difference between a performance that was processed heavily as opposed to one that was sung raw. This got me thinking about all the post-processing that all of us do on a regular basis: could we still what's "raw" and real?
Vocal Processing in "Live" Performances
Even though the video is labeled as a Live performance, it features lots of vocal processing in order to show a perfect rendition of the song. Most people won't be able to tell on the first watch since we see people holding microphones and are conditioned to think that it's live. And furthermore, years of listening to processed vocals have primed us into thinking that this is the standard for good vocals.
Before watching the video, I had watched quite a few "live" performances of K-pop idols where the performers were singing flawlessly while simultaneously doing an intense dance routine. Never did it pop up in my mind that the entire thing was pre-recorded, and the YouTube comments section of these videos often include compliments towards the idols, saying that they "ate CDs for breakfast", implying that they had perfect vocals. Well, it turns out that that wasn't the case. This happens not just in concerts and YouTube videos, but also in mainstream TV broadcasts.
With most people's ideas of what good vocals are being warped by YouTube and the mainstream media, what happens when an idol tries to sing for real without any help? You get comments that say that the idol's vocals are bad, even though the idol's vocals are on par with most other idols. This phenomenon has caused K-pop idols these days to only use pre-recorded tracks during their live performances.
With all this going on, can we still tell what are raw vocals and what aren't?
Photo Editing
It's no secret that many influencers on social media platforms edit their photos heavily, people joke about them all the time on the subreddit of r/InstagramReality. But they aren't the only offenders - many of us also edit our photos to show what we want to show.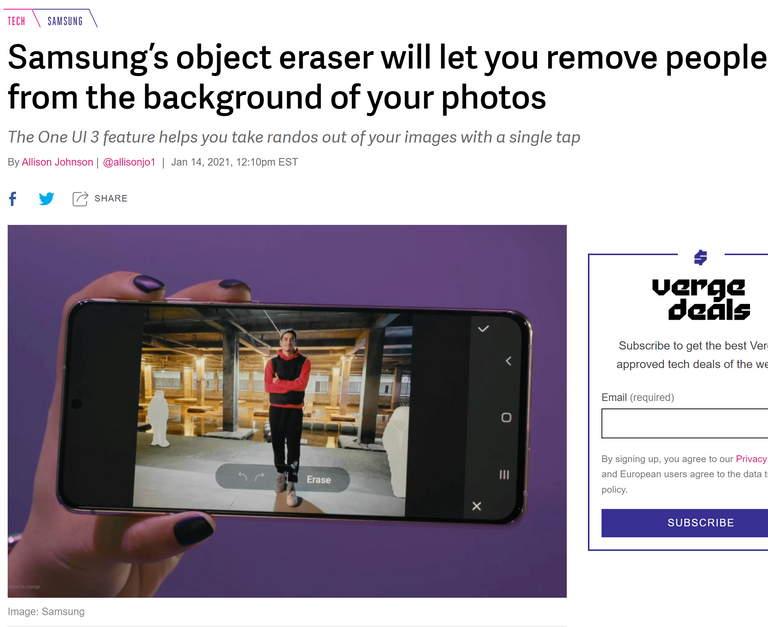 And with AI improvements, these edits are getting harder and harder to discern. There's nothing fundamentally wrong with trying to create the perfect photo, but I'm afraid that this is slowly impeding our abilities to tell what's real and unfiltered versus what's edited and processed to showcase a perfect rendition.
The Crux of the Issue
The crux of the issue is that with everyone slowly being primed to think that these edited and processed photos/videos are real and unfiltered, we will start trying to look for these perfect moments in our lives as well without knowing that what we've seen are mostly heavily edited. You'll look at a photo you took with a random bird by the sidewalk or a couple that refuses to get out of the photo frame and wonder how you can get rid of them.
While I'd like to think that media literacy should get better with each generation, I'm not too sure if this age of trying to pass off edited and processed moments as real, unfiltered moments will help with that. Everyone's fighting for a slice of the attention economy, and most of the attention is given to people who showcase the most perfect moments.
What do you think? Have you thought about this matter before?
---
---