The main excuse for malicious down-voting is "Over-Rewarded Content..." What about the account making $10k+ PER DAY in spam comments?
What the heck are you talking about Kenny - nobody makes over $10,000 per day on the same copy & pasted comment over and over!
---
Well, that would be nice if it was true...
But it's not.
This is something that was really just brought to my attention by the new HiveAlive front-end that @ura-soul built, which includes an untrending report.
I wasn't surprised to see who most of the biggest down-voters, or down-voted were... except for the one at the very top of the "down-voted" list...
@hbd.funder - Down-voted for over $1000 in the last 7 days, when I first looked.
How was that even possible?
I never see posts from this account, certainly not up at the top of trending or anything...
Well, turns out that it's quite easy: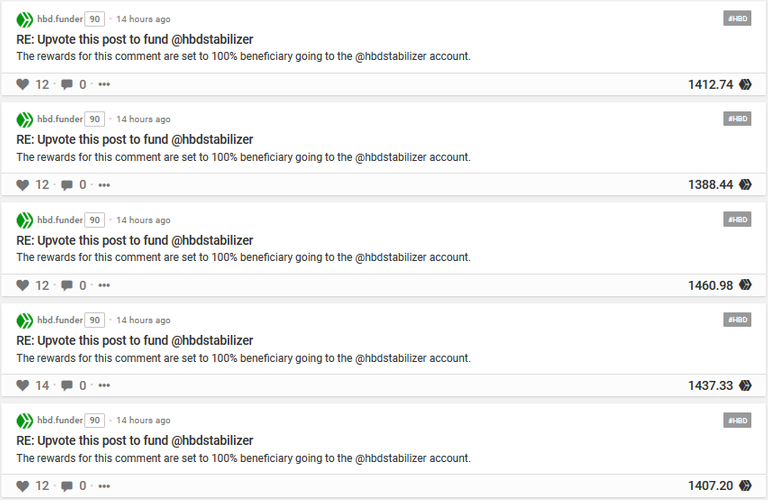 ---
Every day, this account makes 10 of the same one-line comment.
Then, those comments are all auto-voted by some of the biggest whales on Hive...
---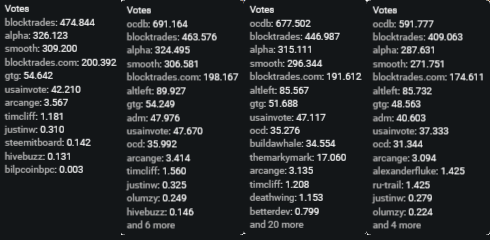 ---
Now, the idea is that this is all a "good thing" because 100% of the funds go to the @hbdstabilizer...
Well that sounds like something good, right? Helping to stabilize the price of HBD?
Seems like the sort of thing we could simply use a DHF proposal for though, doesn't it?
Oh, right...

There's already a proposal for over $75,000 PER DAY to pay for the stabilizer.
I guess that isn't enough?
Good thing up-voting posts & comments isn't supposed to have anything to do with content creation or the mythical "Proof of Brain" right?
---
So...
What's the main benefit of using comments and mass up-voting them this way?
From what I can see there are a couple of main benefits being derived for the people doing this.
The first, "legitimate" reason, is to simple get more funds going to the stabilizer... but they just keep raising what the proposal on that pays out.
The second, most important (from what I can tell), is that it allows these large stake-holders to use all their voting power, without ever giving anything to anyone else. Look at the voting done by @blocktrades - it's almost 100% these spam comments. And BT earns upwards of 100 Hive in curation rewards for every one of those auto-votes.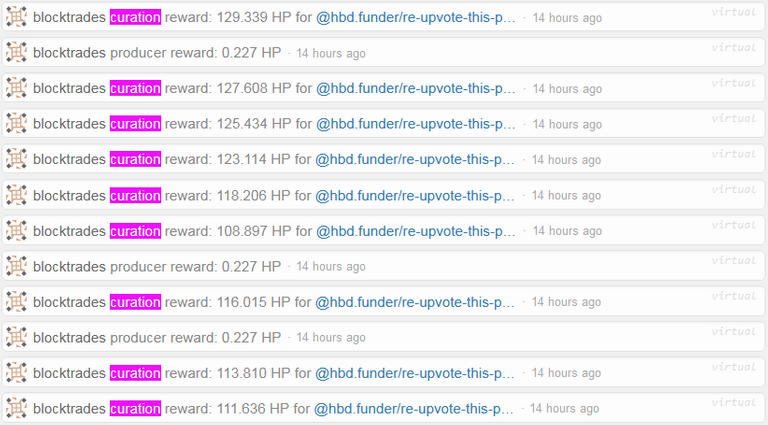 The third reason is actually something of a subsidiary of the first one. The thing about the "DHF" (Hive's DAO) is that it, like the top 20 witnesses, is decided purely by the biggest stakeholders... Blocktrades being up near the top of that list, along with Smooth (who runs the stabilizer...)
That means that this project to "help the community" is actually just creating two massive streams of inflation-based income (the proposal and the comments), creating a massive feedback loop to ensure that these folks maintain their relative stake.
---
Just remember this when you see some of these millionaire keyboard warriors zeroing out actual content creators and down-voting all the independent journalists using Hive, all under the excuse of "over-rewarded."
---
It's quite clear, just as happens in any game of Monopoly/Capitalism - those with the "capital" will do everything they can to keep it to themselves, only decentralizing that "stake" to the extent that it is absolutely required to prevent full-blown revolution of the serfs.
---
Doing My Part
I will be using 100% of the @tribesteemup account's down-voting power on these comments, indefinitely.
It can only knock about $70 off of each one of those comments, but that's $70 that can potentially get into the pockets of more than just the same couple of people.
---
---