How to plant and transfer the MORINGA known as HORSE RADISH
In Asian countries such as the Philippines, India, Thailand etc. MORINGA is often mixed with other dishes. In the Philippines, dried MORINGA leaves are mixed with bread called PAN DE SAL. It gives a pleasant smell and taste to the bread that is a favorite food of Filipinos in the Philippines.
The plant you see below that I am holding was given to me by a nurse who works next to where we live. We took it near his abode and I dug it myself, because I knew how to dig it along with the roots.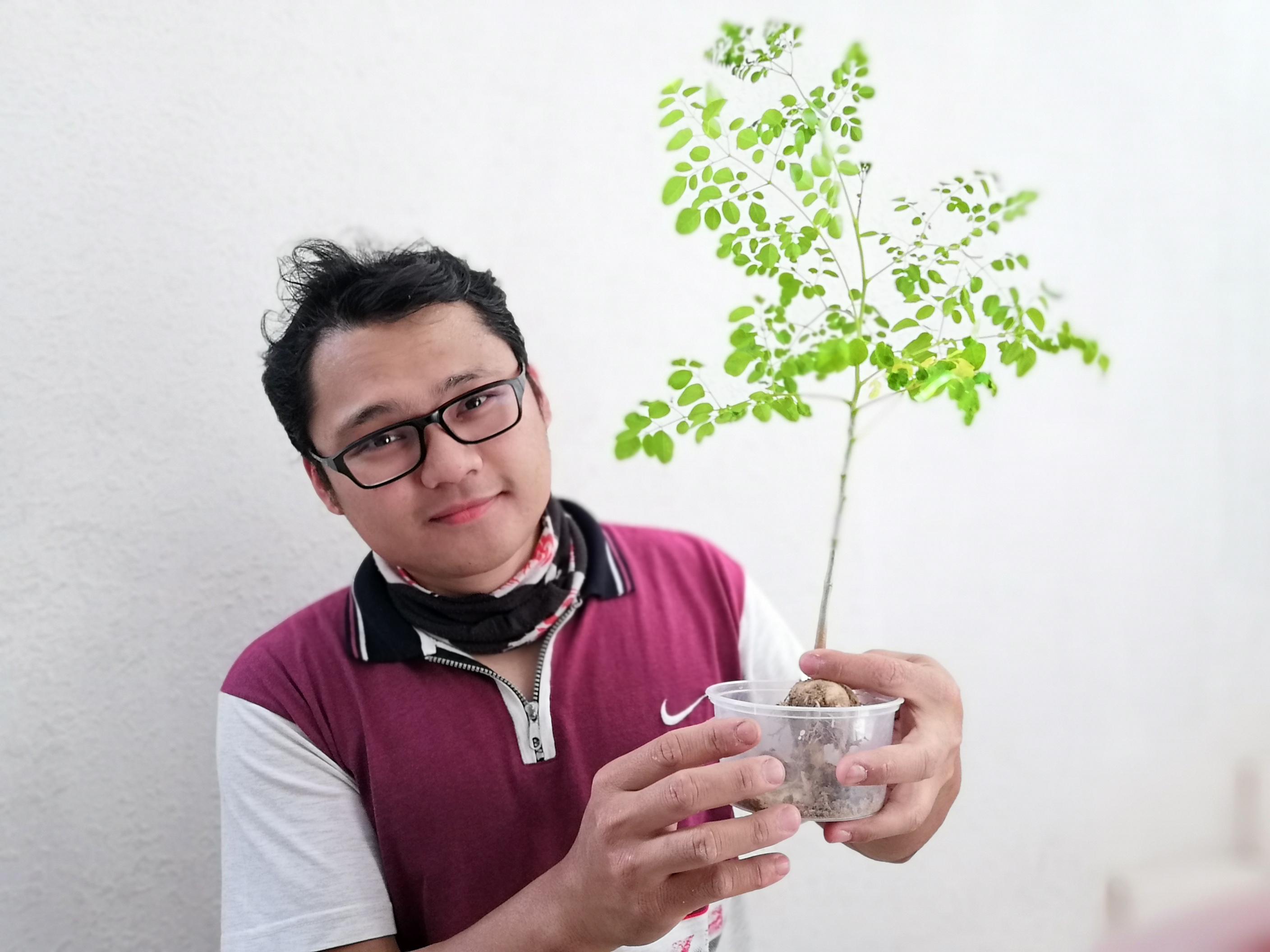 I immediately soaked it in water for 30 minutes and prepared the soil and plastic pot to transplant the plant. The MORINGA tree dries quickly when you leave it on for more than 30 minutes. But did you know that the dry body of MORINGA can still survive with a tablespoon of hydrogen peroxide mixed with water and it will grow roots.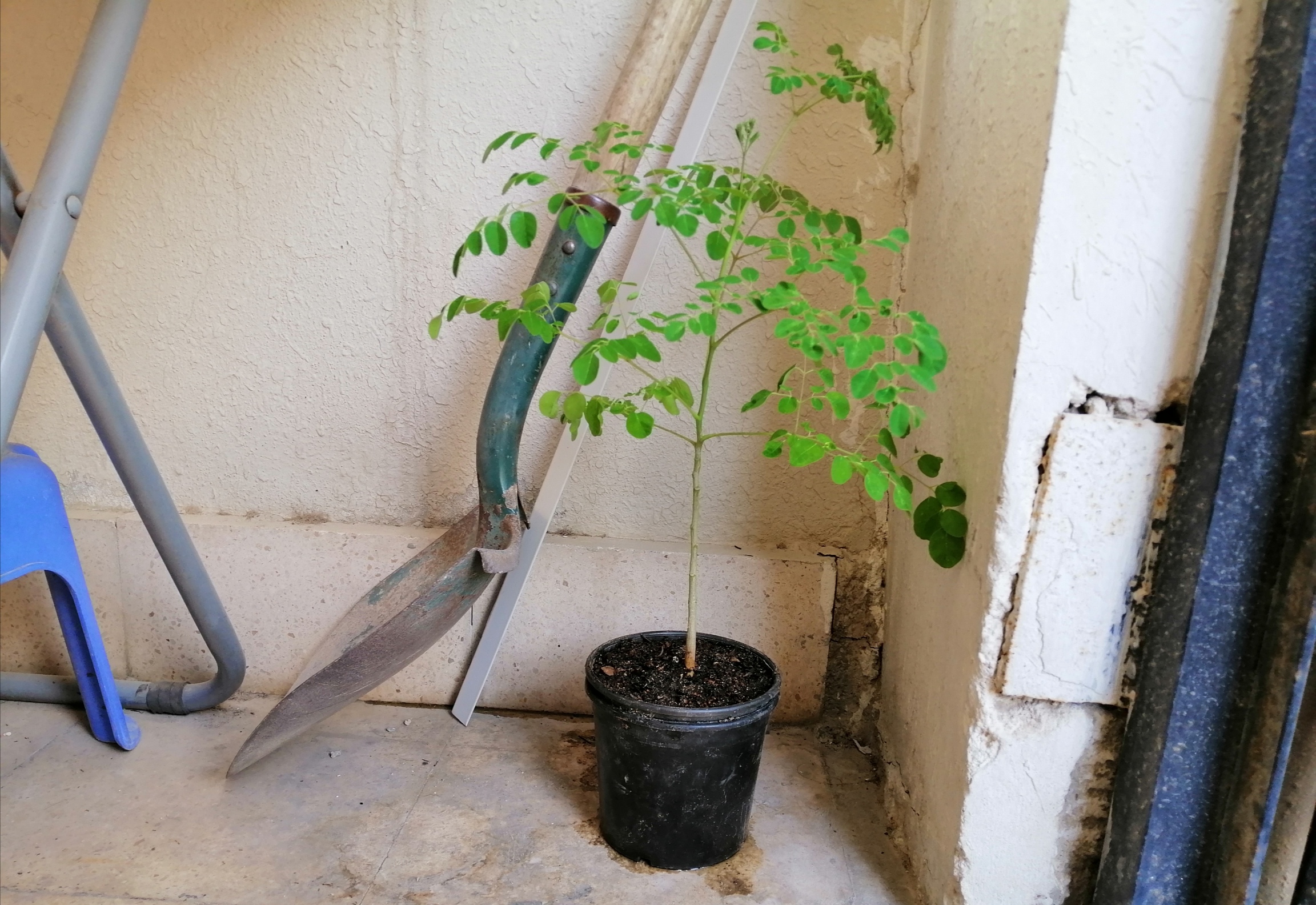 APRIL 15, 2021
This is what MORINGA has looked like since March 27, 2021 when I picked him up. Because he had just moved that day, his roots and body changed with the adoption of the soil. It came from pure sand and I transferred it to organic soil from dried leaves and crushed egg shells.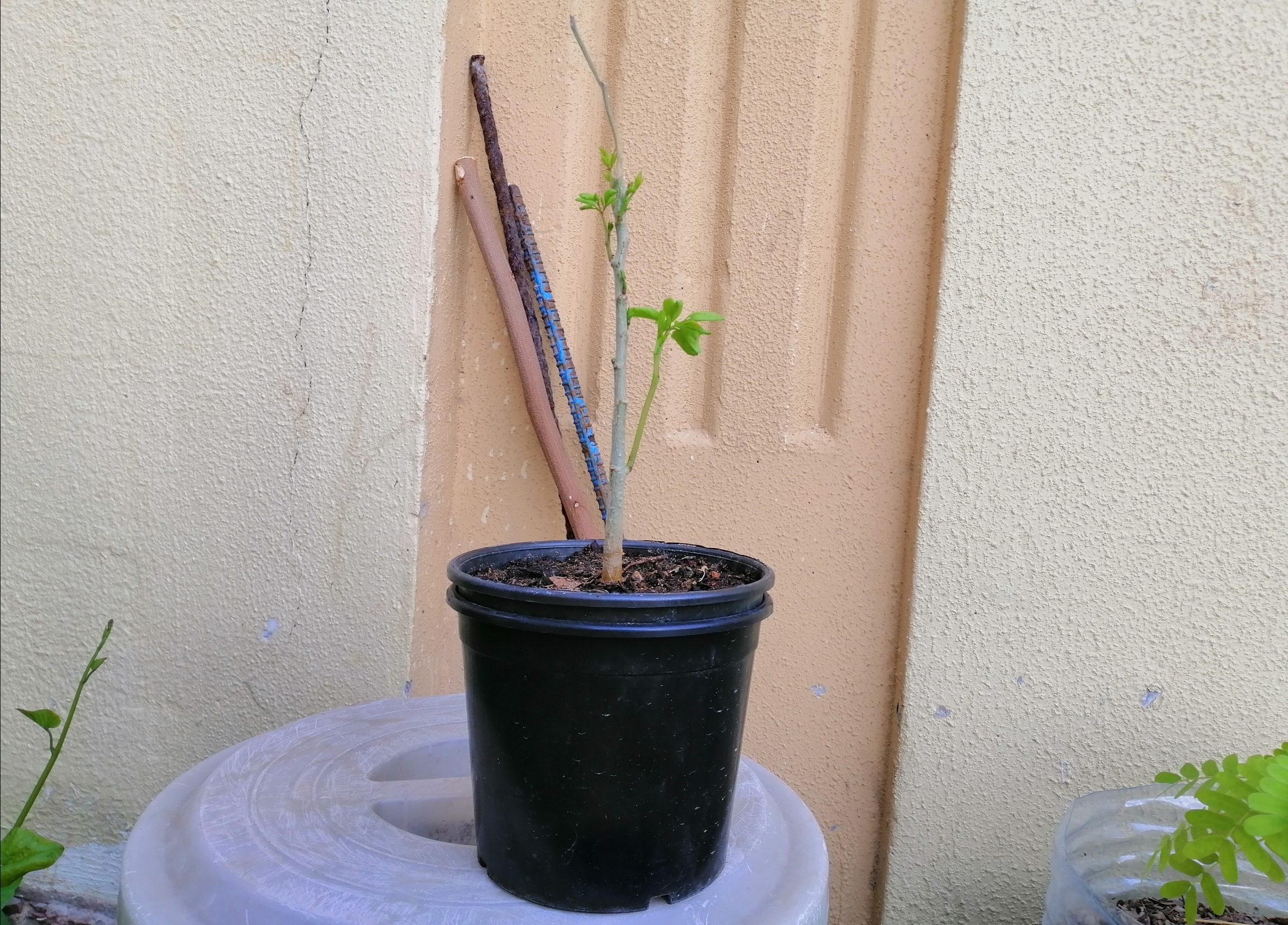 I thought it was dead because its leaves had dried and fallen and its body had shrunk. However, I still continue to water it daily and hope it will branch out. I was not mistaken. It did branch out and bear small leaves.
April 19, 2021
Just three days passed and the leaves came out and the trunks grew. MORINGA is as greedy for water as sweet potato because the root of MORINGA is as fat as sweet potato. It is not like an ordinary plant whose roots are slender and long.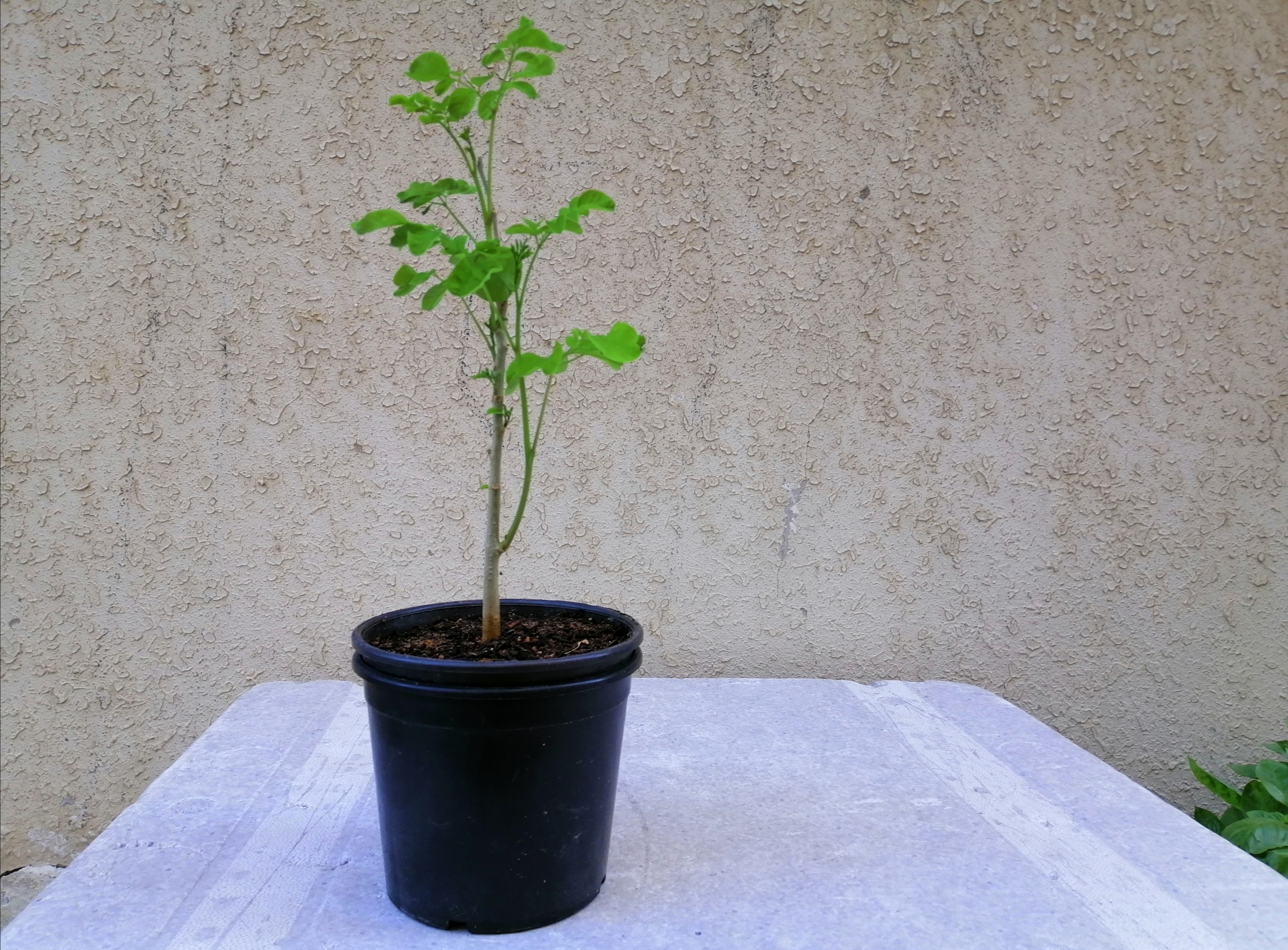 The body of MORINGA is so juicy that even if you just cut off part of its branch and dip it in the ground and water it daily, it will live and take root.
May 12, 2021
You will notice that MORINGA and its leaves and branches are very beautiful and healthy. MORINGA had already passed the test of the new land it had moved to and the better climate.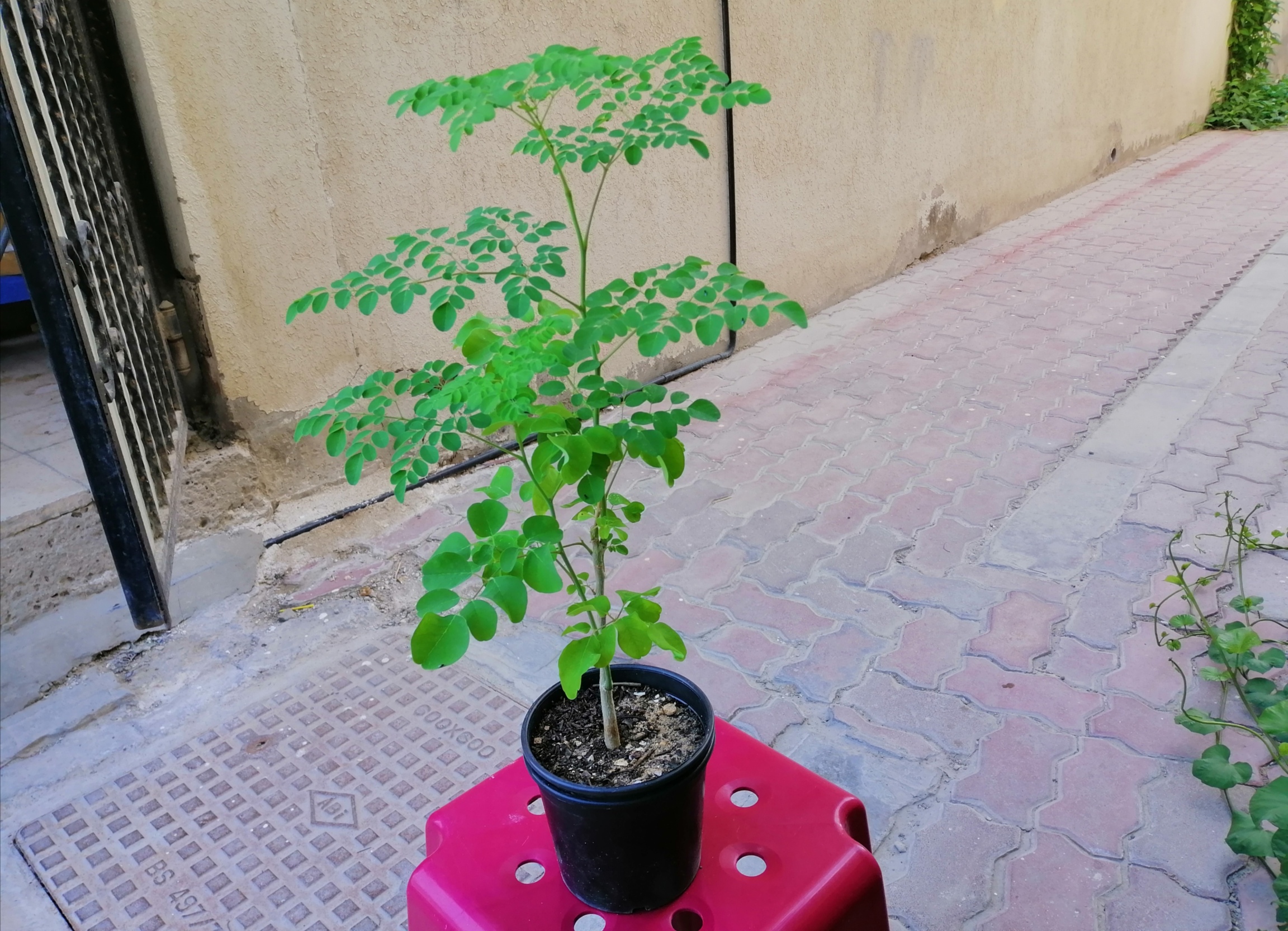 My next preparation was for him to move to an even bigger pouch. And this may be the last time MORINGA will move and I will make sure that it does not rise more than 3 meters in size. Because I will cut off the excess branches of this tree.
---
Posted on NaturalMedicine.io
---
---