Giveways Crypto Brewmaster(Win CBM)#115 / Sorteos Crypto Brewmaster(Gana CBM)#115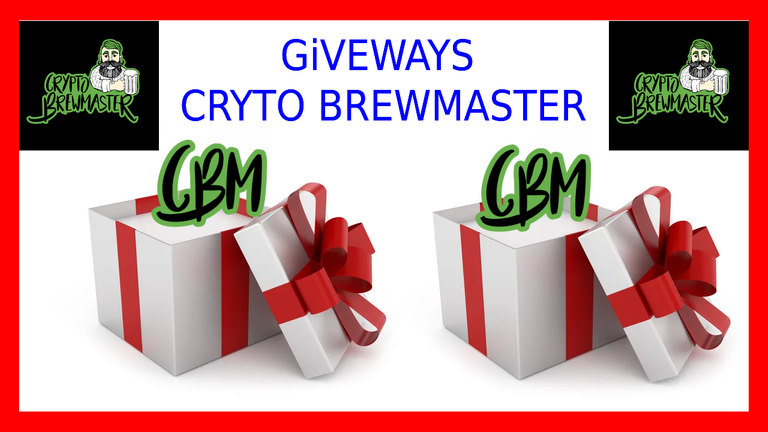 Hello friends, I am doing daily raffles to give away 35 cbm, the raffle is valid until a winner is chosen in the next post.
Hola amigos, estoy haciendo sorteos diarios para regalar 35 cbm, el sorteo es valido hasta que se elija un ganador en la siguiente publicación.
Giveways Crypto Brewmaster(Win CBM)#114 Winner @yeckingo1
I have shipped 35 cbm. Txid: https://explorer.aeneas.id/tx/6KJvgEV8MkPSs56guGznucBXEWChEvZ5kBxRJsdzZkdo
Ganador del "Giveways Crypto Brewmaster(Win CBM)#114" @yeckingo1
enviado 35 cbm.
Note: the draw is made to encourage more people to try the game, you can start for free like I did, doing the "daily quests", but it is best to invest from the beginning to advance faster.
Nota: el sorteo se realiza con motivo de animar a mas personas a probar el juego, puedes comenzar gratis como lo hice yo, haciendo las "daily quests", pero lo mas recomendable es que desde el inicio inviertas para avanzar mas rápido.
If you want to participate you just have to leave a comment that you want to participate and your cbm address, in case you win I will send you the prize.
Si quieres participar solo tienes que dejar un comentario que deseas participar y tu dirección de cbm, en caso de que ganes te enviare el premio.
You must click on the amount of cbm then select the address icon and you will already have your cbm address copied, it only remains to paste it, it should be something like this:
Debes dar click en el monto de cbm luego seleccionar el icono de address y ya tendrás copiada tu dirección de cbm, solo queda pegarla debe ser algo así:
ÆxBnamRjYbHQrv2sPvJeKp571yjDm9gsYWnfpJXNzUuYhgcpHMTdB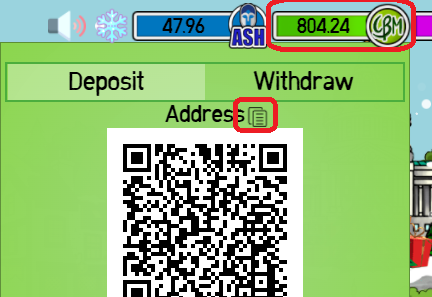 You can also use the cbm address that cryptex24.io provides you.
También puedes usar la dirección de cbm que cryptex24.io te proporciona.
If you have any questions you can leave it in the comments,
Si tienes alguna duda la puedes dejar en los comentarios,
If you have participated in the draw I will tag you to notify you of the next draw and you can participate again by leaving a comment, if you want to stop being tagged you can express it in the comments.
Si has participado en el sorteo te etiquetare para notificarte del próximo sorteo y puedas volver a participar dejando un comentario, si quieres dejar de ser etiquetado puede expresarlo en los comentarios.
@amaillo @yeckingo1 @tommyl33 @stranger27 @tengolotodo @luizeba @maurojd @osomar357
https://www.cryptex24.io/registration?ref=70a2a7d0!

https://www.cryptobrewmaster.io/game/invite?ref=3155a923331f48e29178d6c5245ace05&code=AlphaBonus
---
---