A Classic Whodunnit —Review Of Critically Acclaimed Knives Out (2019)
"Strange case from the start...A case with a hole in the middle, a doughnut." ~ Benoit Blanc (played by Daniel Craig)
I have always had a fascination for a good 'ol whodunnit mystery/crime story or movie and Knives Out (2019) delivered an impressive Agatha Christie-inspired dose of it. Okay, so I was aware of the film when it was released but somehow was reluctant to watch it.
I sometimes do this for inexplicable reasons and when the ovation is over or died down, then I watch and rave about the film. Maybe because I don't want to join the crowd and get into an ecstatic review about a popular film. More so, the positive reviews of the sequel are over the roof! So it was time for me to watch.
A successful and popular crime writer, Harlan Thrombey (played by Christopher Plummer) was found dead by his housekeeper in his study the morning after his 85th birthday. His throat was slit and blood splattered everywhere. His death was believed to be a suicide.
Source: YouTube
Like most murder mysteries, his family members with their dirty secrets are locked down in Thrombey's estate and questioned one by one by two police officers. The case would have been ruled suicide without foul play until the arrival of a private detective, Benoit Blanc (played by Daniel Craig).
All suspicions and motives point to Harlan Thrombey's children and grandchildren. No one thought to look the way of the writer's caregiver and confidante, Marta Cabrera until it was almost too late. Who really killed the famous crime writer? Who hired Benoit Blanc to investigate the death?
Review
We know how it all plays out when a wealthy person dies —the rest of the family meet, not to mourn really, but to know what is apportioned to them in the will. Like most whodunnits, one of the family members is always responsible for the murder, a way of pushing the deceased to his grave so they could get their share of the wealth.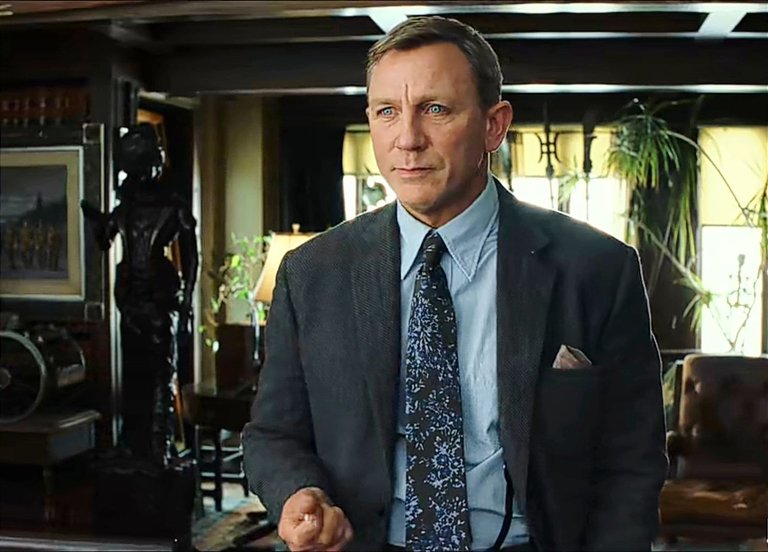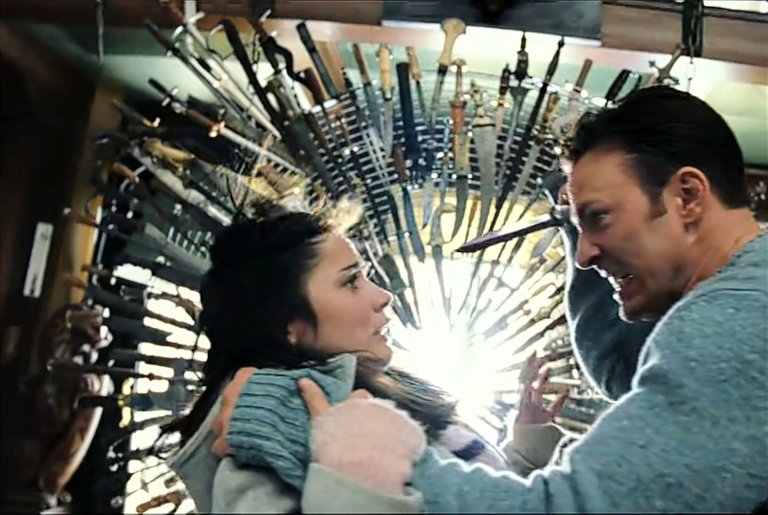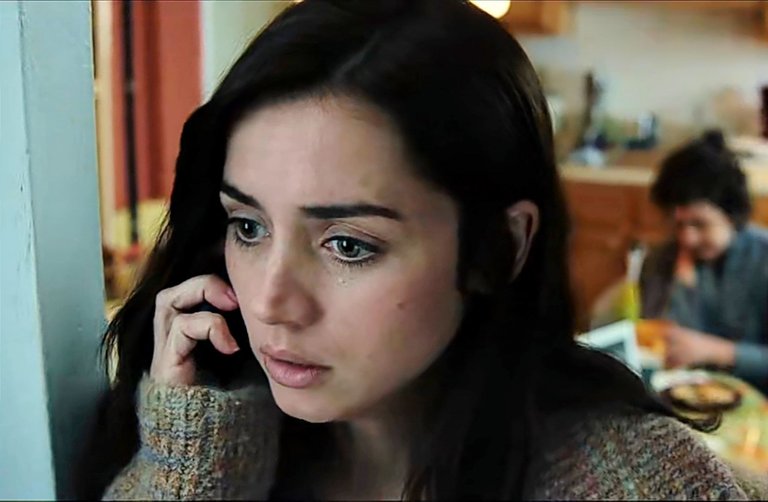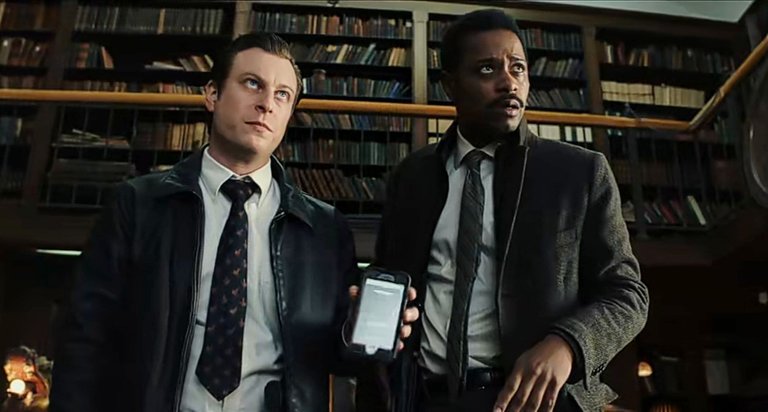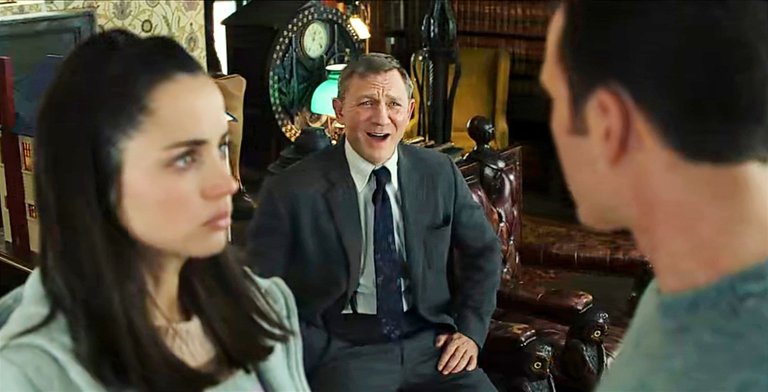 Knives Out is your typical murder mystery aspect but with class. The plot is brilliant and enjoyable with convoluted plot twists that put you on the edge of your seat. It reminds me a lot of Agatha Christie's work and I believe even she would be impressed with this.
I admit that for two hours, and ten minutes, the film is a wildly fun mystery to unravel and full of red herrings. As each of the children is questioned by the detective and evidence is pieced together, I try to figure out who the main culprit is and how it is done. I admit it was hard but thrilling. Writer-director Rian Johnson did not make it easy for his audience to solve the mystery that quickly.
The ensemble cast is exceptionally good. Daniel Craig's performance was outstanding with his funny southern drawl and ego. Chris Evan's character had a lot to say about this. Also, Ana de Armas, who is the heart of the movie has viewers enthralled and wanting more of her performance.
Knives Out is about deceit, greed, blackmail and overall unpleasantness common in our societies. The humour also makes it a thrilling watch. Writer-director Rian Johnson did an excellent job keeping his audience on the edge of their seats and satisfying them with a fitting end.
If you're a fan of murder mystery, Knives Out is well worth a watch. I give it 4.7 stars out of 5 and can't wait to watch the sequel. Stay tuned for the review soon.
Thank you for visiting my blog.
Other images are screenshots from the movie
---
---