A British Holiday Rom-Com —Review Of Your Christmas Or Mine (2022)
It's been a while since I watched a movie with Asa Butterfield as the main actor. I saw this film and assumed it was a collaboration between the British film industry and Hollywood. I was wrong. It's a full-on British romantic comedy Christmas movie.
I've been saddled these past few days with cheesy holiday films released by Hallmark and Lifetime that I felt were not worth reviewing on Hive because they keep telling the same story but with a few different touches. I'm not a bah humbug kind of person, but it's easy to get bored with different movies with similar messages.
Then I watched Your Christmas Or Mine (2022) starring Asa Butterfield and knew I'd found something worth writing on.
This fascinating film focuses on two drama students, James Hubert (played by Asa Butterfield) and Hayley (played by Cora Kirk), in love with each other and on a break from school. They arrive at the train station, wishing they could spend Christmas together, and say their goodbyes before heading their separate ways for the holiday season.
While in their separate trains, they impulsively decide to surprise one another by switching trains last minute. They arrive at each others' homes and become stuck with their families. Realising their mistake, they try to get back to one another but a heavy snowfall causes the cancellation of all scheduled train rides. James returns to Hayley's family while Hayley returns to James' family.
This young couple discovers shocking new things they did not previously share with each other including their different family backgrounds. The question at the heart of this film is will their love survive this conflict?
Source: YouTube
Review
Your Christmas Or Mine is a light-hearted and fascinating film made just right for the Christmas holidays. Unlike the ones made for TV that I cringe at whenever I have to watch, this film has the usual family and romance touch but with interesting twists and humour that will make want to watch it again.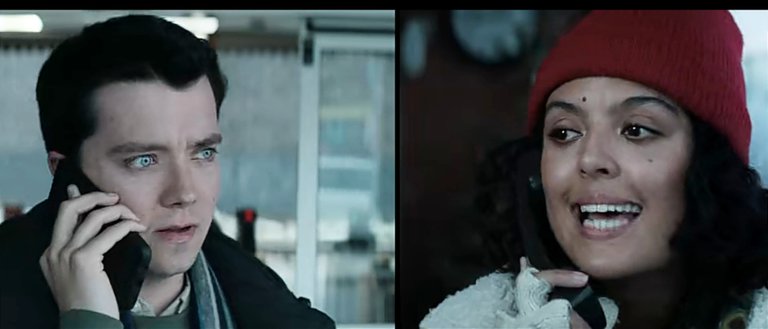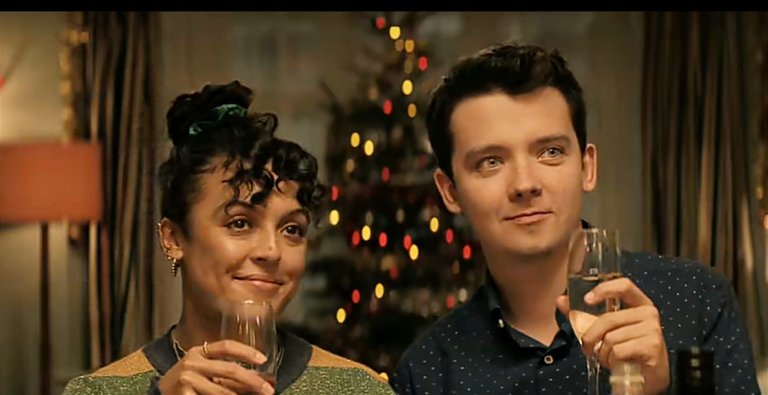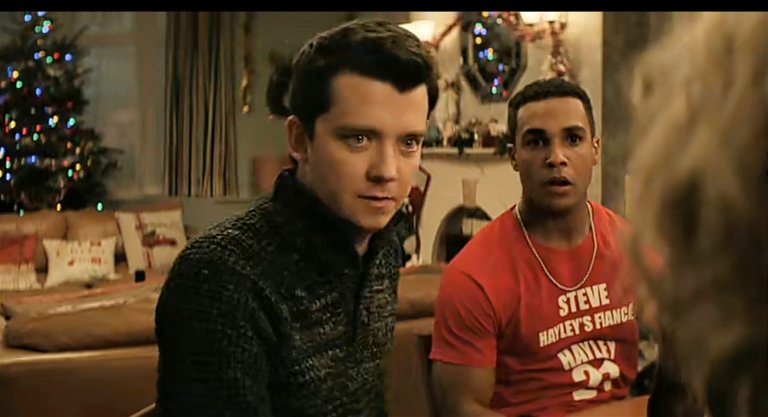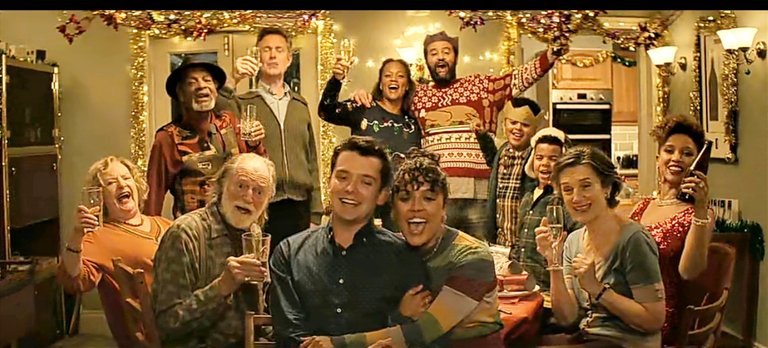 The subplots of Hayley's and James' different backgrounds and family dynamics are eye-catching and engaging. Imagine meeting your in-laws for the first time without your partner as your buffer and learning new things (that you should have known) about your partner. Those are beyond awkward and could reck a budding love relationship.
It was interesting to watch this couple navigate this awkwardness with humour and learn about each other through the eyes of their families. I particularly enjoyed the scene where Hayley's younger brothers mugged James on his way to their house and later threatened him with "snitches get stitches and tell-tales get…e-mails"! LOL.
I also enjoyed scenes of Hayley's grandmother and her no filter one liners. If I were James Hubert, I would be scared of her.
I'll say this is a well-written and scripted Christmas film. This is the first movie where I see Asa Butterfield as a love interest character and I think he played it well. The cast chemistry is great and their performance is excellent you would think they've been acting together for a long while.
I love how the director displayed the difference between James and Hayley's families. James' family is royalty (earldom) and cares nothing for Christmas due to the death of his mother while Hayley's family love the season and is a stickler for tradition and excessive decorations.
Asa Butterfield excels once again, in a film that portrays that regardless of a family's status and differences, they can enjoy the season in love and see the best in every situation.
There are many twists and scenes of humour that make the film thoroughly enjoyable and easy to watch with the family, children included. I rate it 4 stars out of 5 and recommend it for an entertaining watch.
Other images are screenshots from the movie
---
---