Blog #235: The Enchanting Pulangbato Waterfalls in Valencia, Negros Oriental
Happy Thursday Hivers!
Yay, I have another travel story that I wanted to share with you. This is my latest travel and this was happened 2 weeks ago. I've visited this village few times where this stunning waterfalls is located however, I didn't express a little interest to visit this waterfalls before. The reason maybe is due to the presence of many guests flocked to this famous tourist spot. I could not really appreciate a crowded place. It really makes me sick.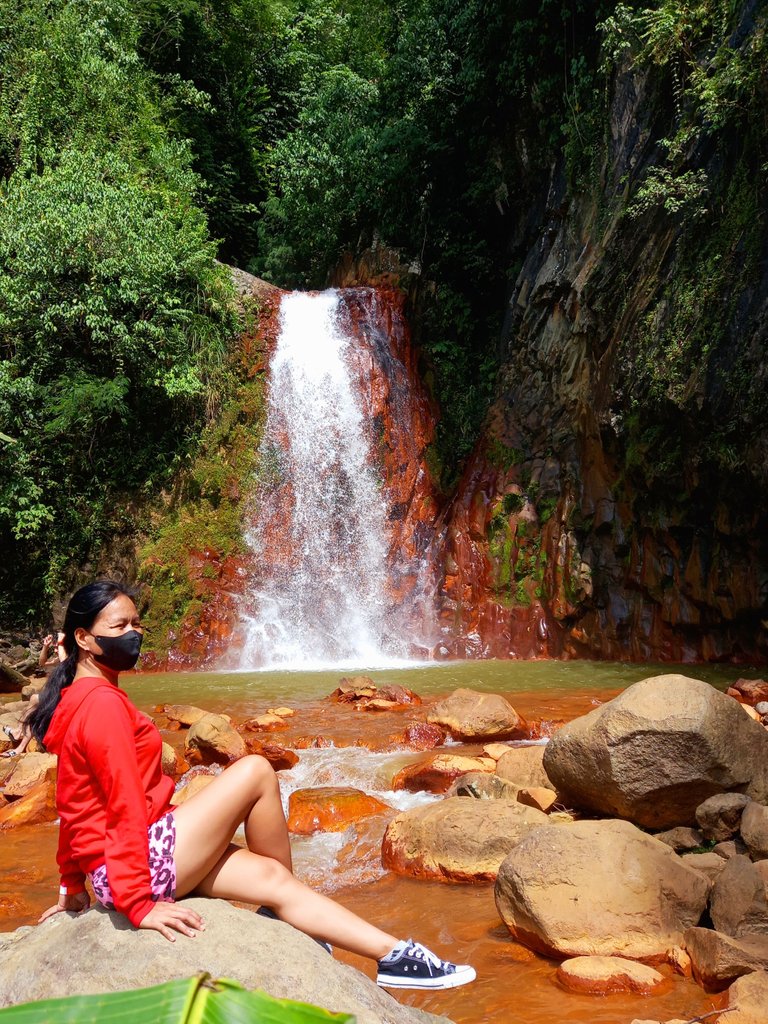 This trip was unexpected, we didn't even make plan the night before. It was Sunday when my friend woke up so early and so did I. We exchanged messages to the point that we decided to go somewhere. When she picked me up, she informed me that she will take me to Pulangbato Waterfalls. By the way, Pulangbato is a Visayan dialect that means "Redrock".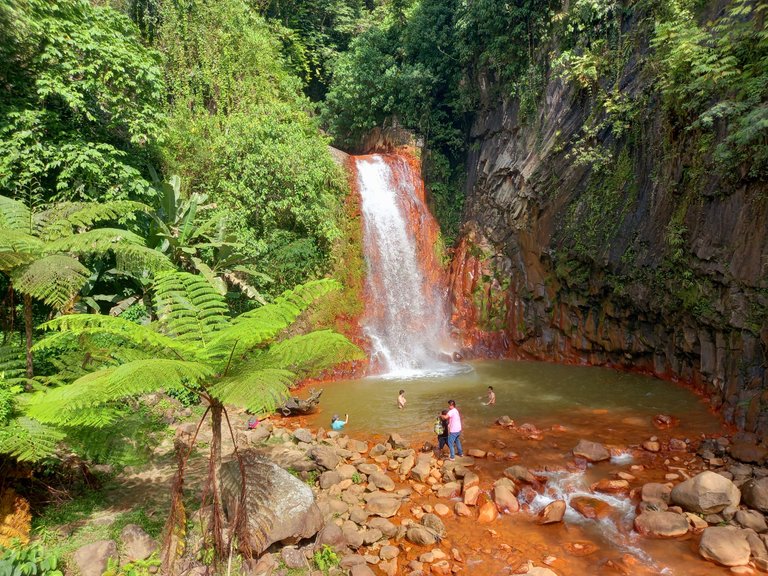 We went there too early and we expect that there were no guests yet but to our surprise guests were already busy taking pictures as we arrived. (Sigh)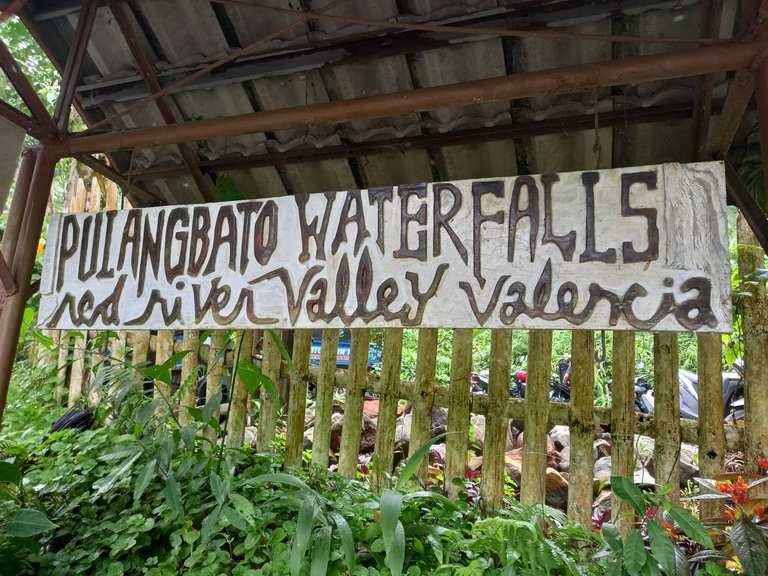 But before I'm gonna take you around virtually let me first tell you on how to get there. From Dumaguete City you may take a jeepney going to Valencia Terminal. The fare is just Php20.00. From Valencia terminal there are many pedicab drivers who can convey you to Pulangbato Waterfalls. But for a hassle-free trip, you may contact this person who is one of the trusted tour guides/drivers in Valencia, Negros Oriental.
And now, let the virtual tour begins.
The entrance area was so quiete as we arrived. We were excited to get inside as we thought that there were no guests yet.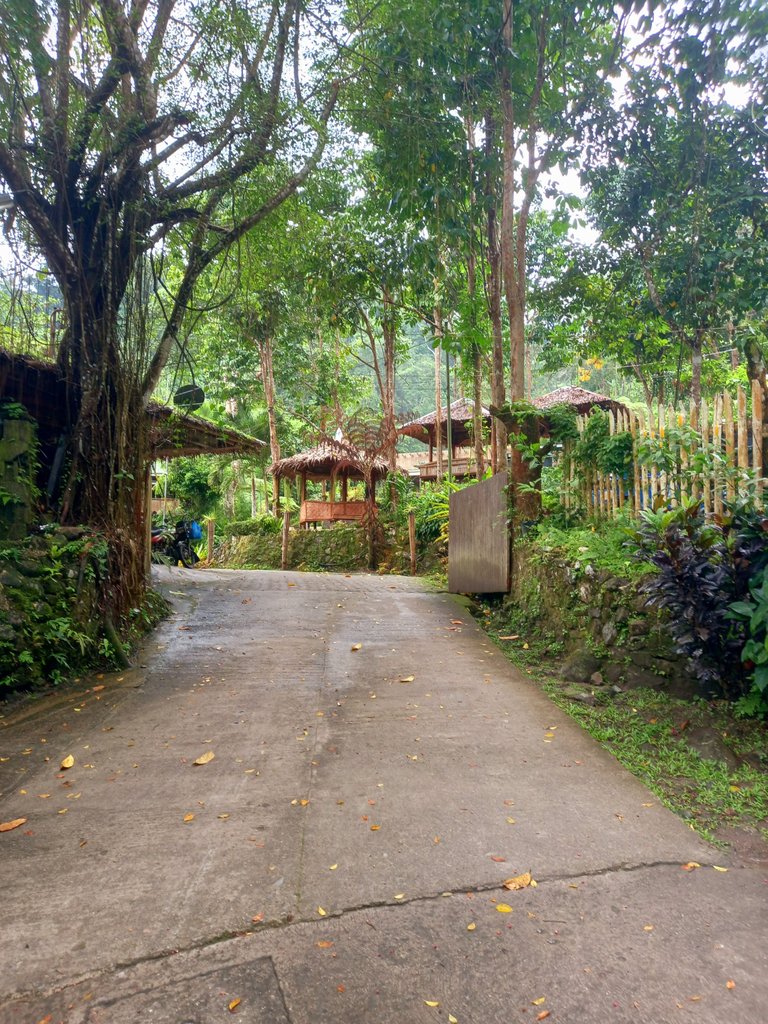 After my friend properly parked her motorbike we paid our entrance for php100.00 per person. The in-charge gave us a wrist band as it is an indicator that you have done paying your entrance. You can stay up to their closing time as long as you have worn your wrist band.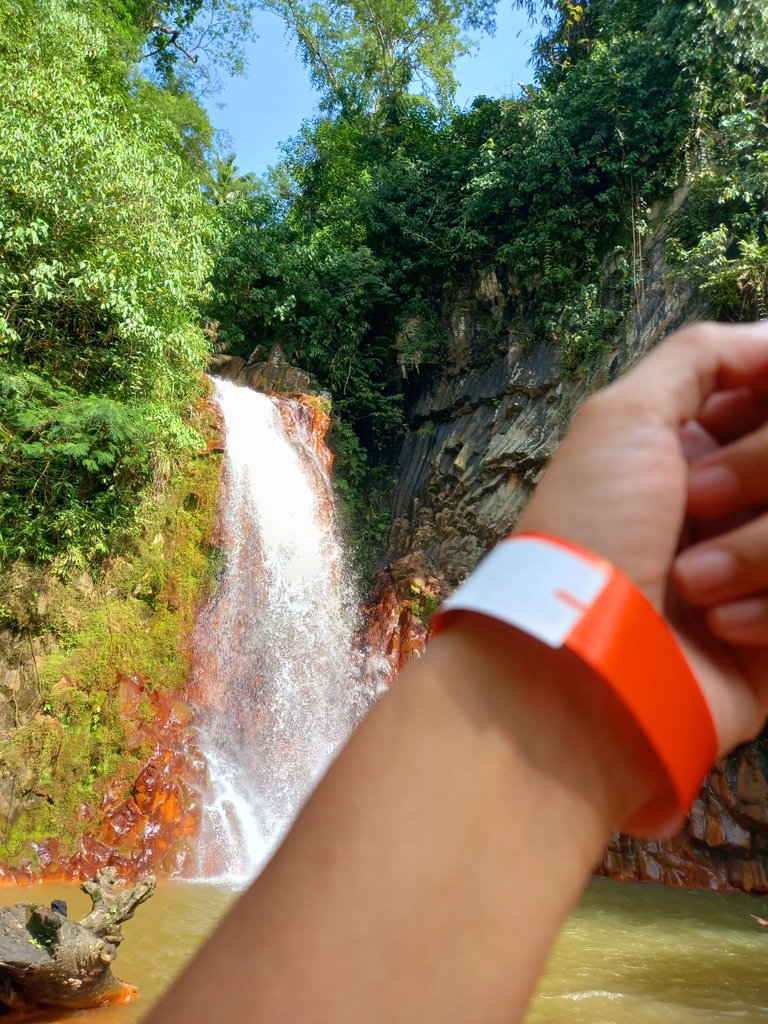 While in the entrance area, the loud noise caught my attention and made me turn my head around just to check where that noise came from. I was disappointed as I saw one group who was on their way to the waterfalls. Great frustration hits on me as I thought we were the first guests who have arrived. But it's ok though as it is still not too crowded yet.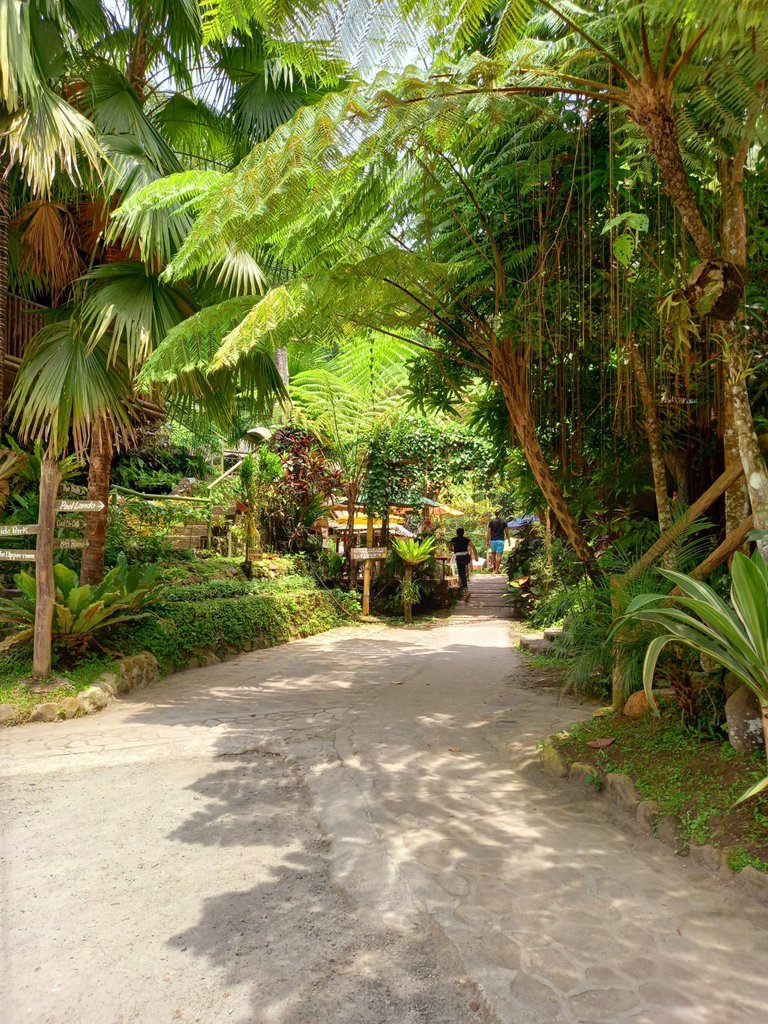 As I took a glimpse towards the waterfalls my excitement I felt was uncontrollable. I quickly went to the area where I can clearly see its beauty. As usual, I was left in awe again.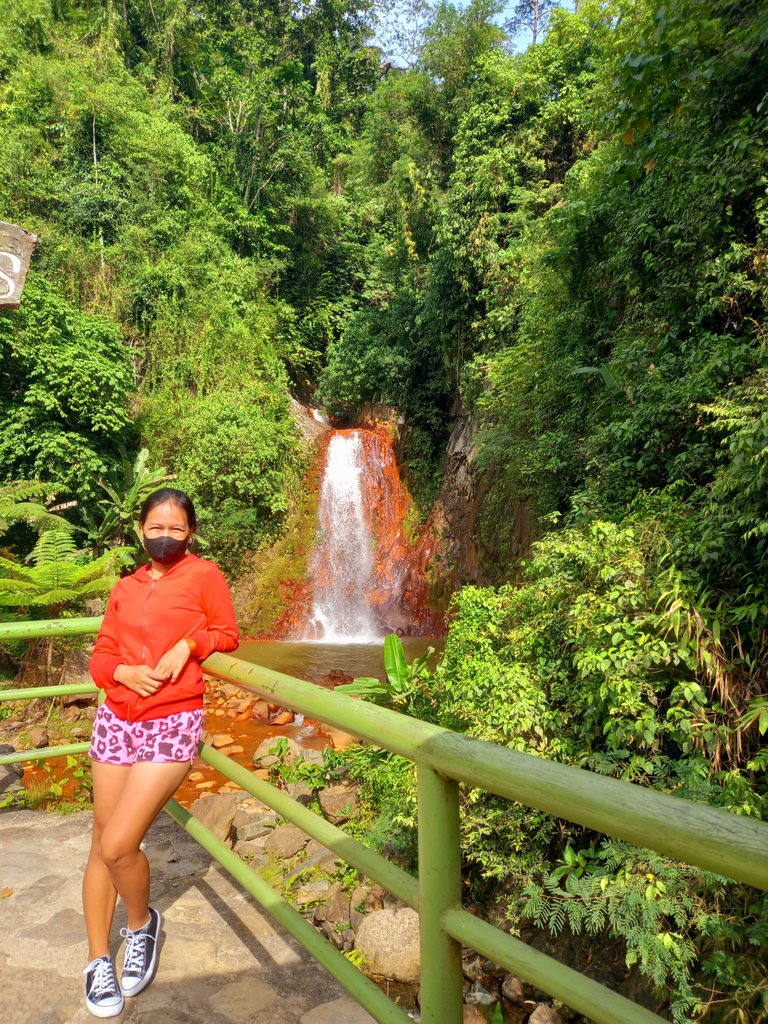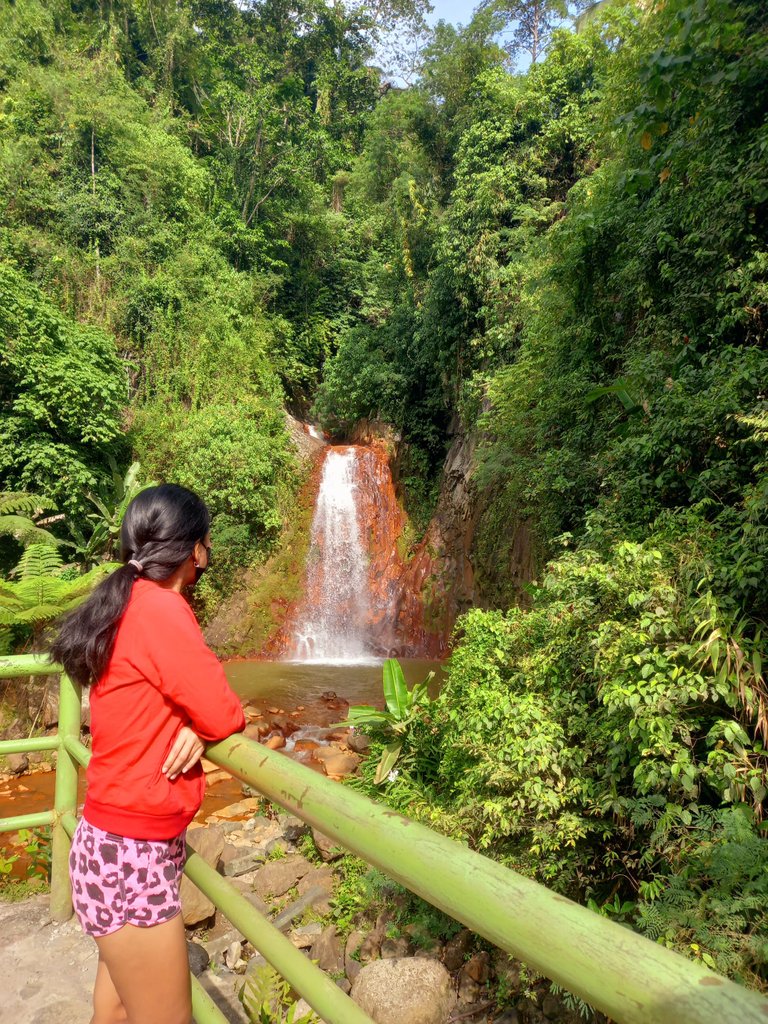 The Pulangbato Waterfalls is different from the other stunning waterfalls I have seen in Valencia due to the presence of sulfur. Because of the sulfur deposits, the rocks around it have turned into red in color.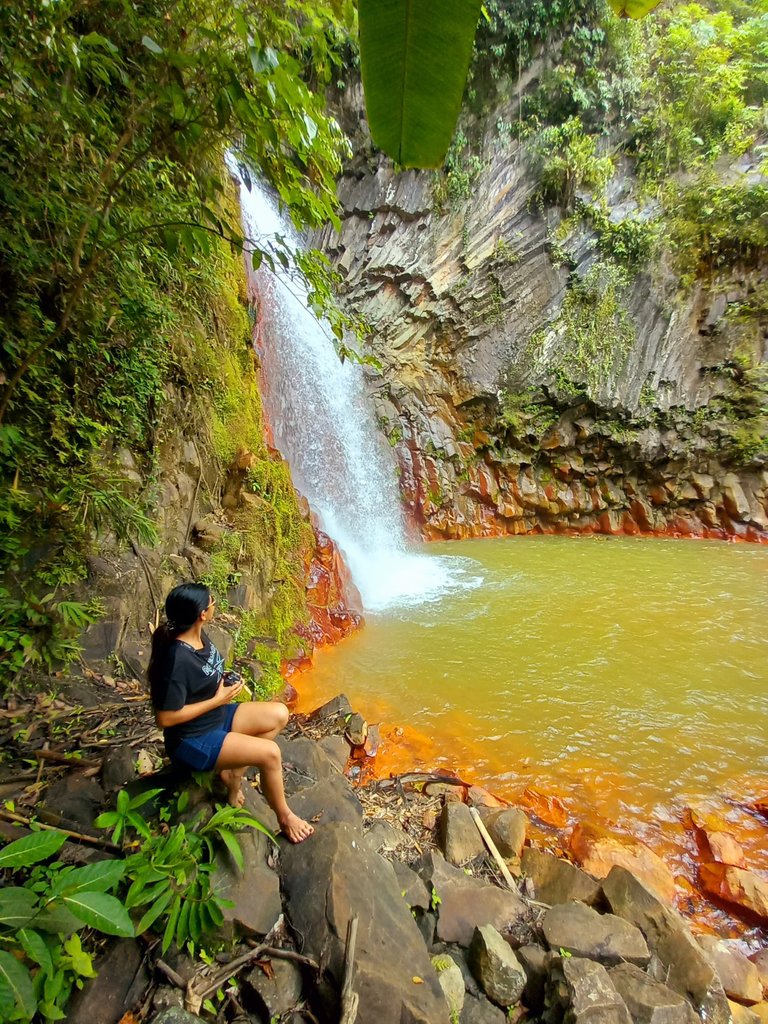 My friend ordered a cup of coffee at the restaurant before she left the area.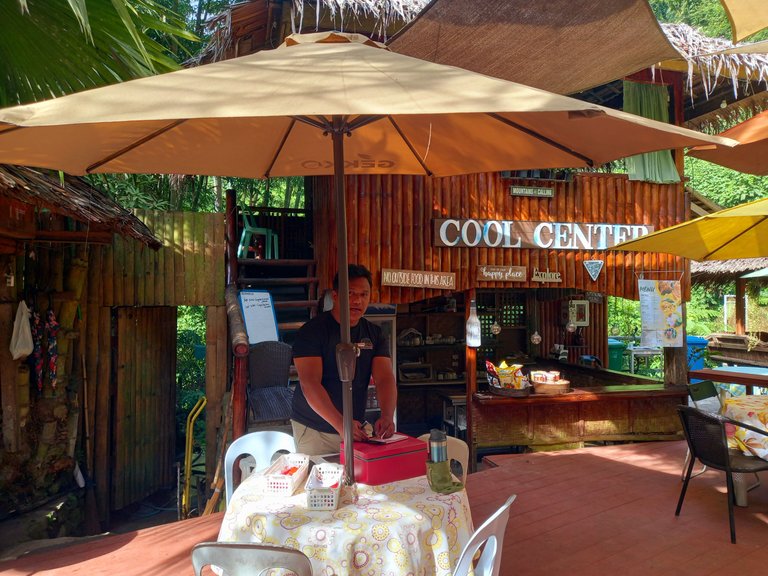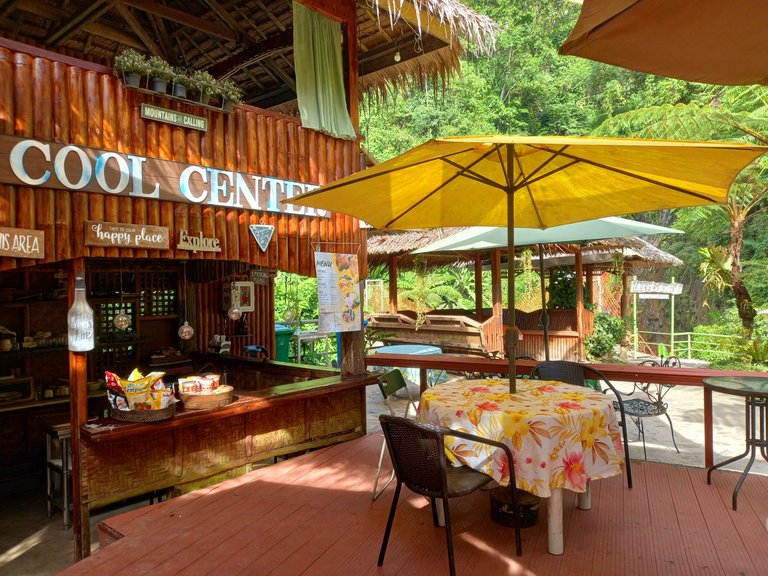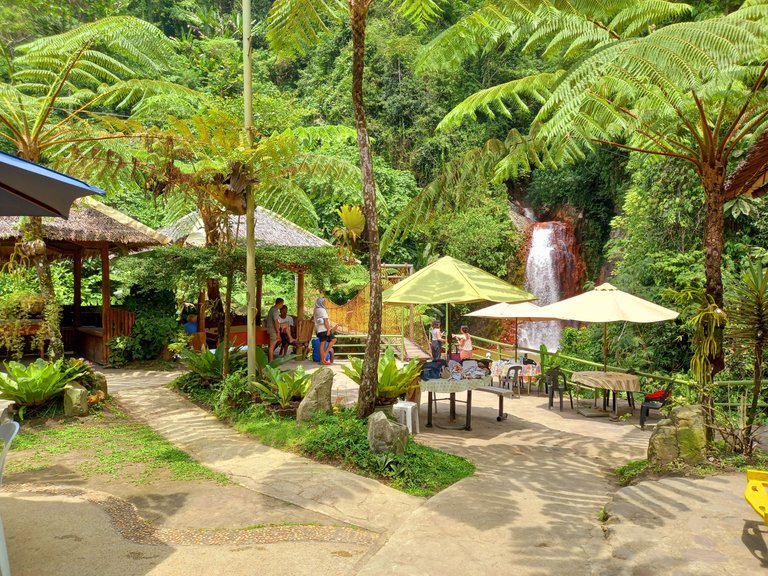 She told me that we will come closer to the waterfalls. So after her coffee was served, we crossed to this hanging bridge. This bridge will cause you a little dizziness so if you have a vertigo make it sure that no one is using it except yourself.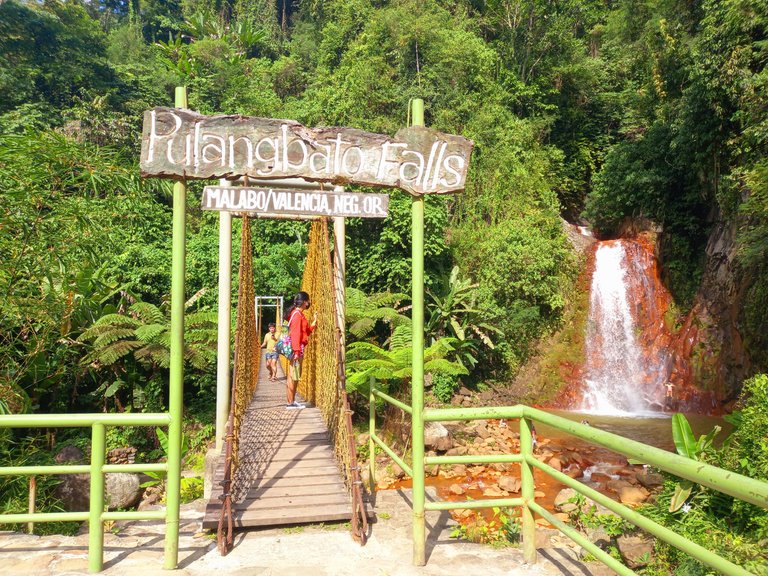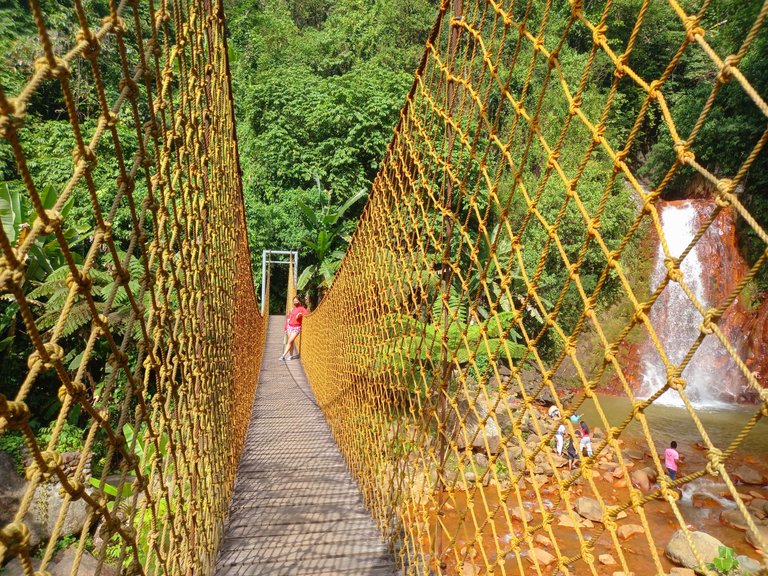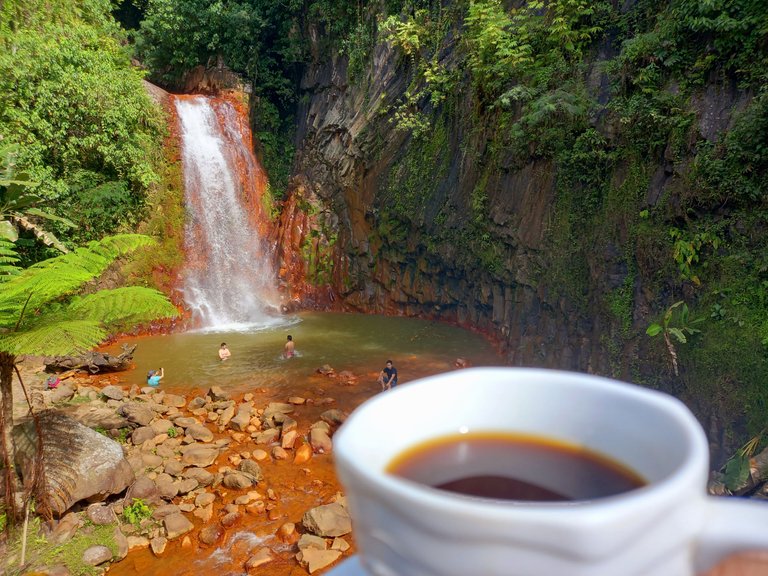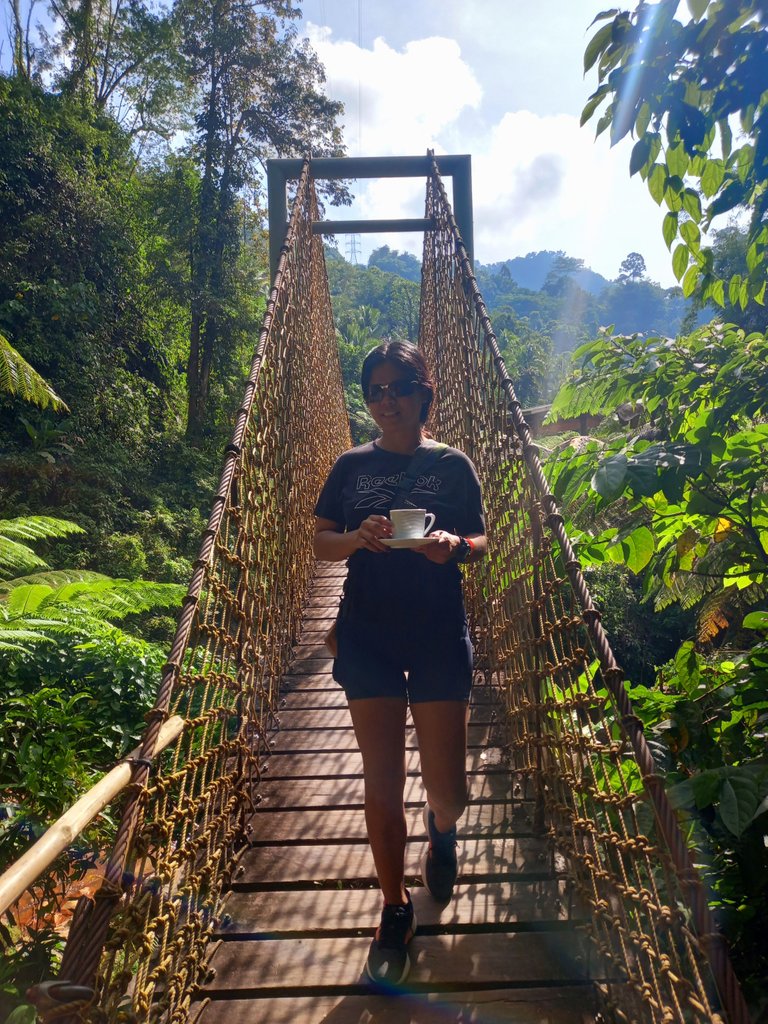 Finally, we were able to get closer to the waterfalls. Have you seen the redrocks in the river? The rocks were definitely turned into red due to the presence of the sulfur.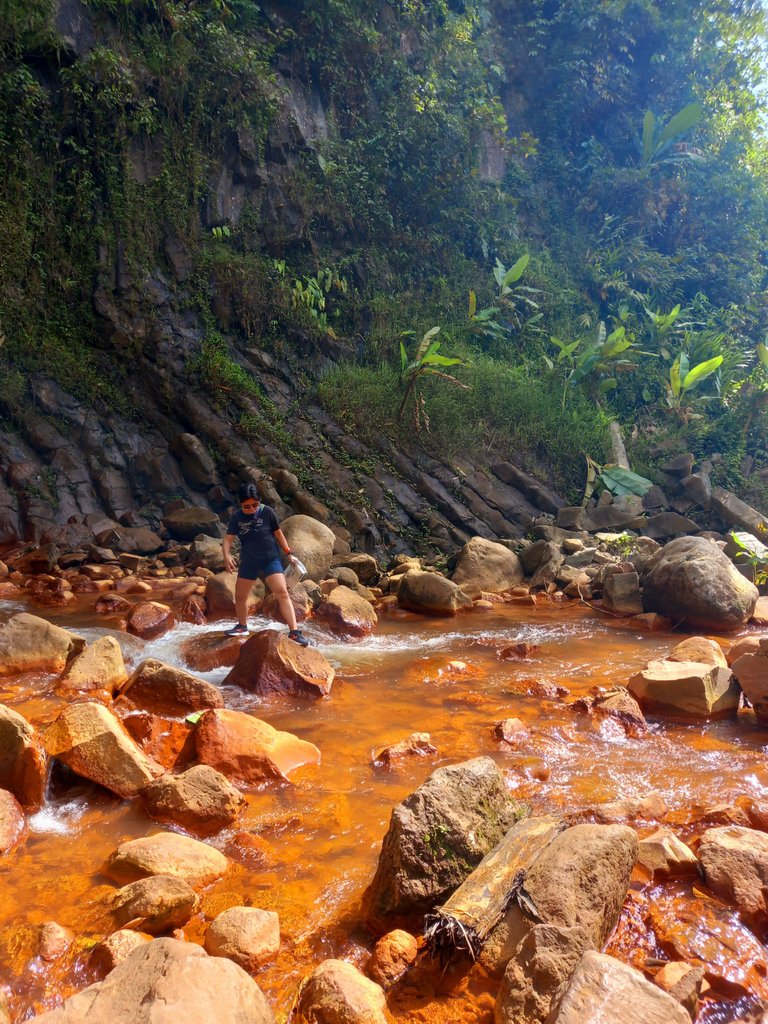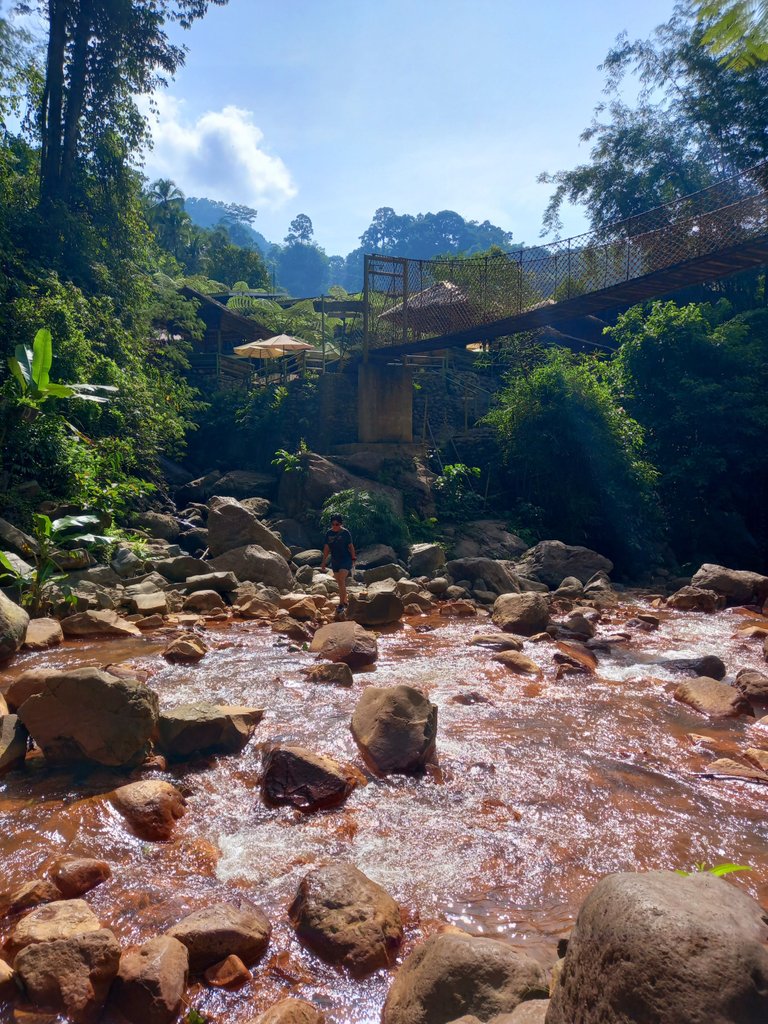 There were few guests around who were enjoying bathing and taking pictures. We took that opportunity to also take pictures while it is not crowded yet.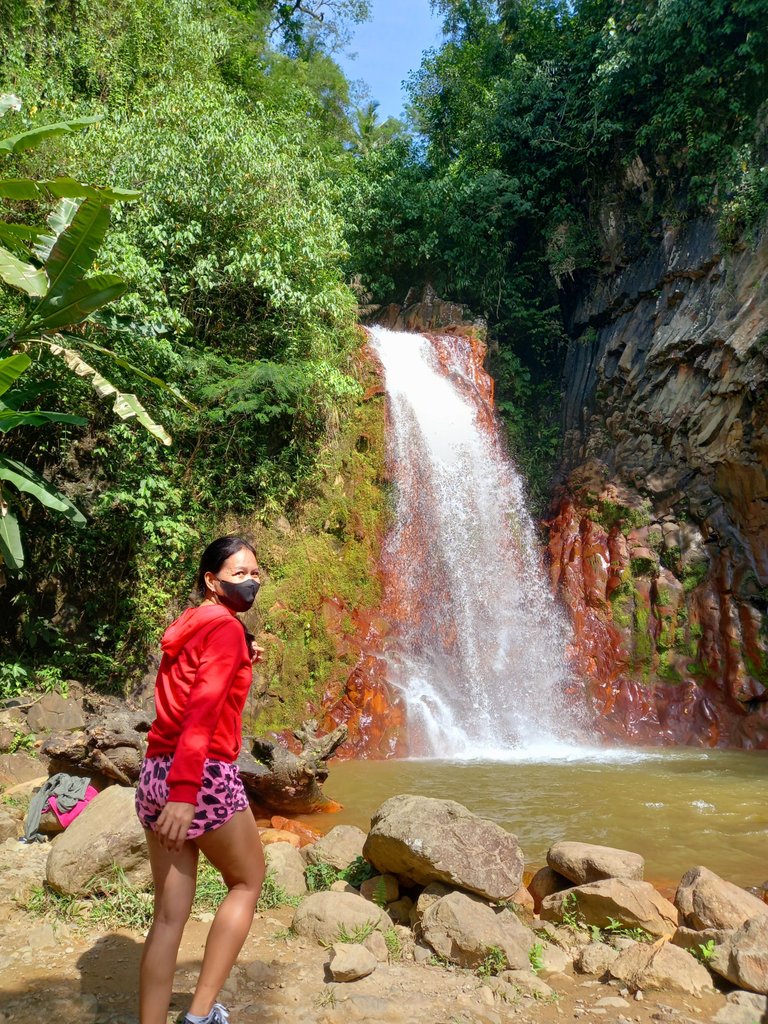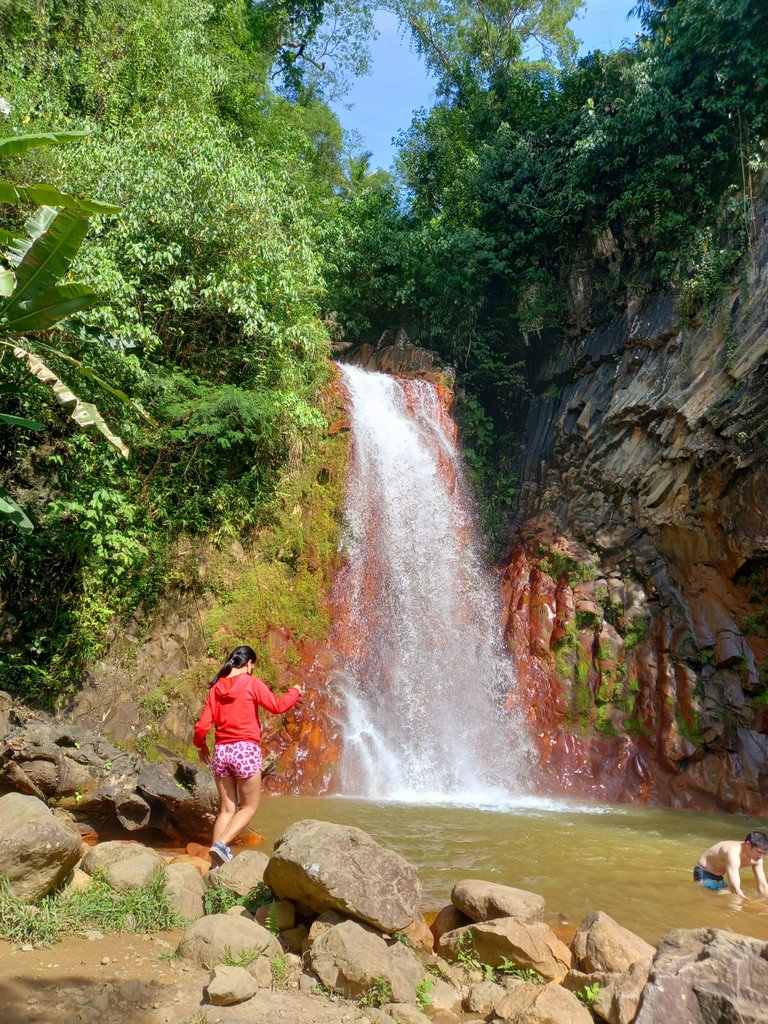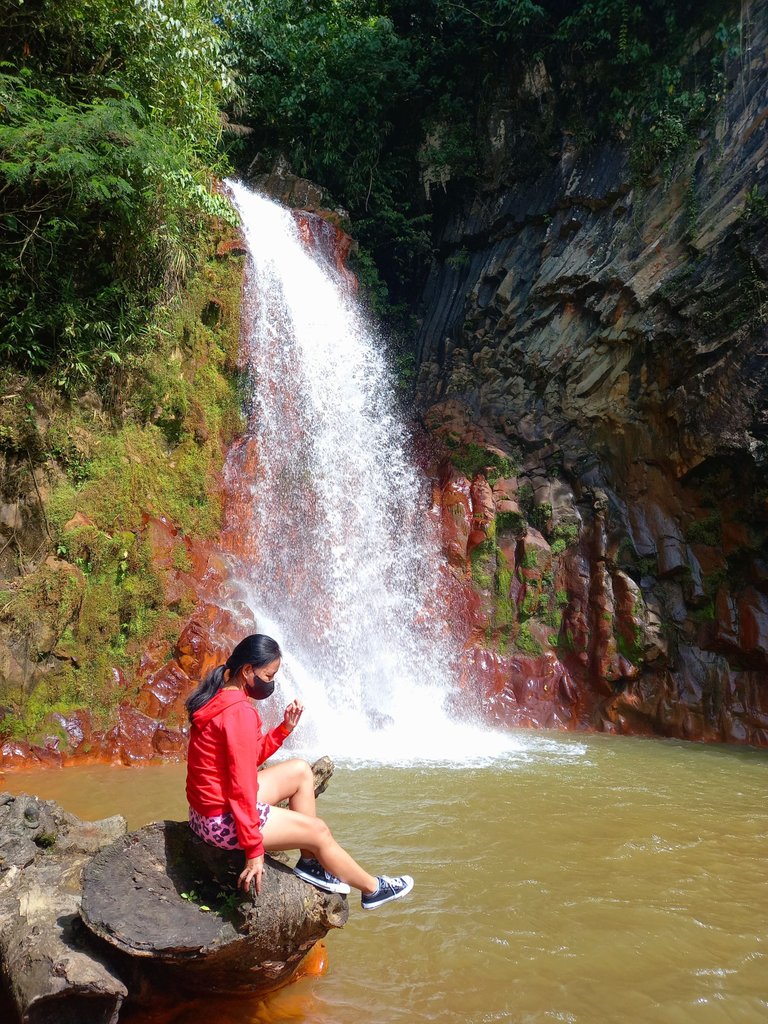 My friend and I decided to spend our whole morning in the waterfalls area. We strolled around and we'd met different local and foreign guests. In fact some of them talked to us and asked us to take them pictures especially those who are solo traveler. I enjoyed while taking photos to them especially when I saw their genuine smile painted on their faces as they throw a different pose. I can feel their excitement as they arrived near to the waterfalls and I can also feel the heavy heart they have felt as they left.
Opppsss don't mind the grasshopper, it's my friend's baby. She has fascination of taking pictures to the different types of insects.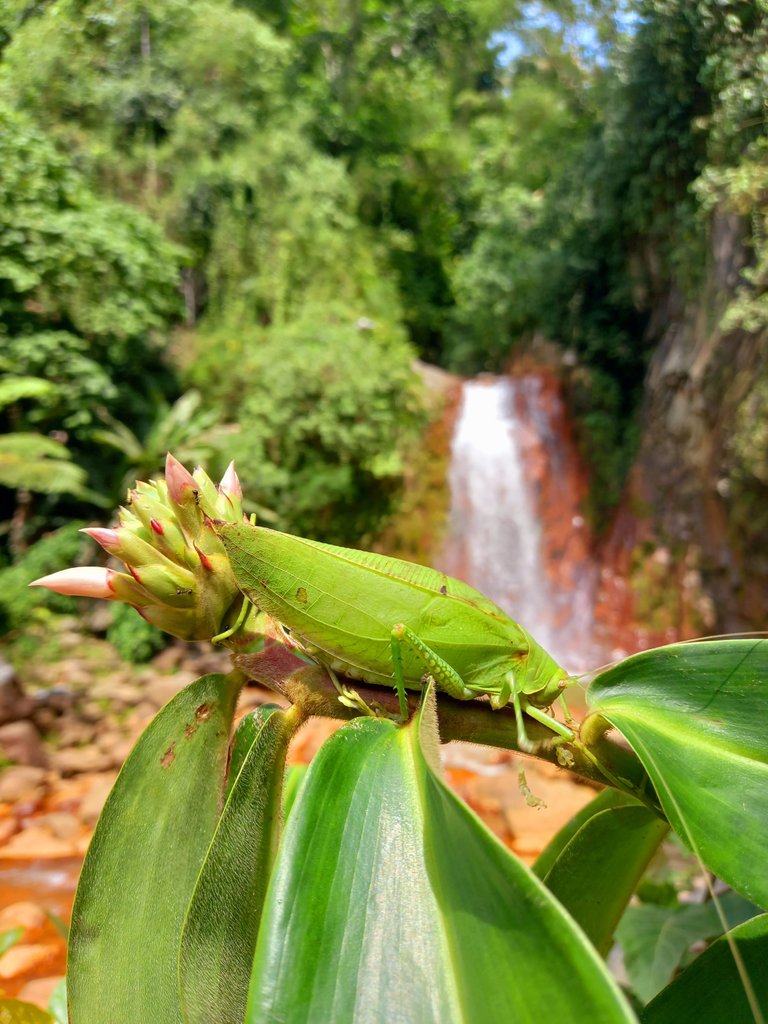 I was get tired after exploring the place. I decided to just stay in front of the waterfalls. Since my friend brought a book I grabbed it and tried to read however, I could not really find my focus since I enjoyed sight seeing.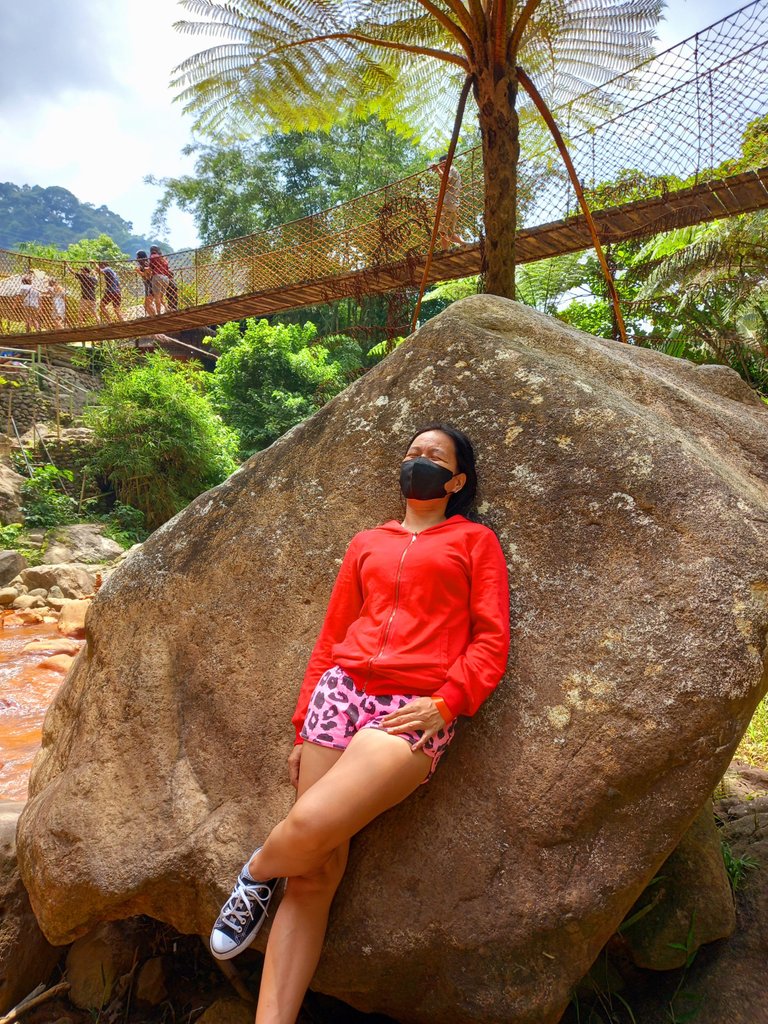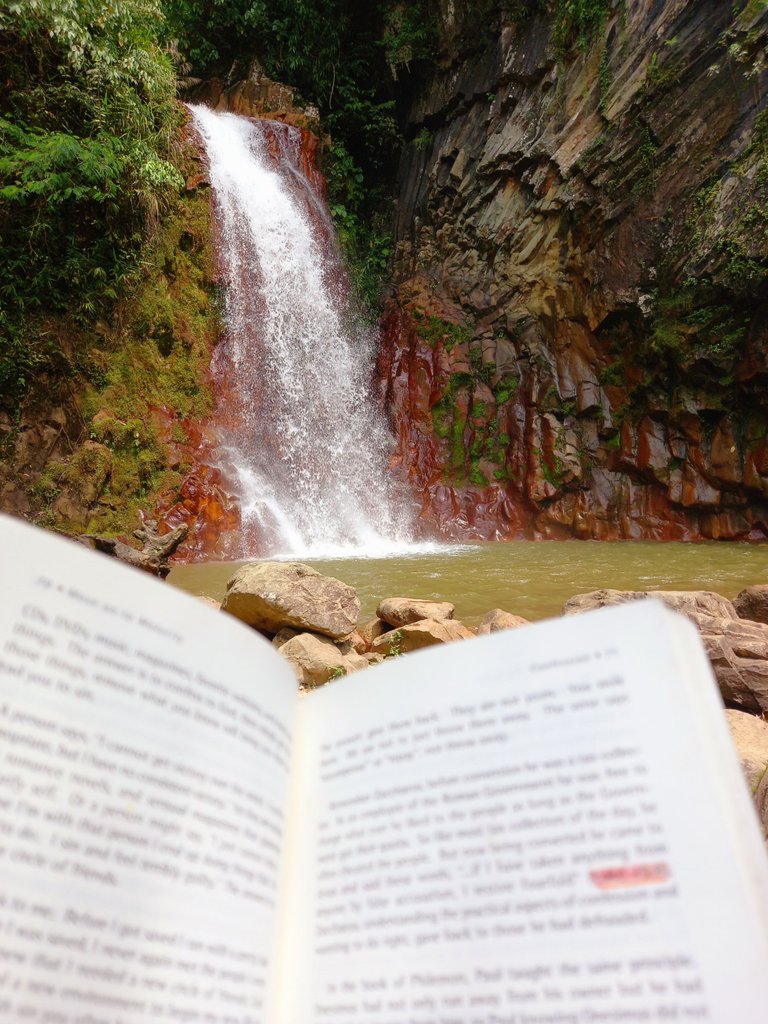 I just put it down and enjoy the stunning scenery right in front of me.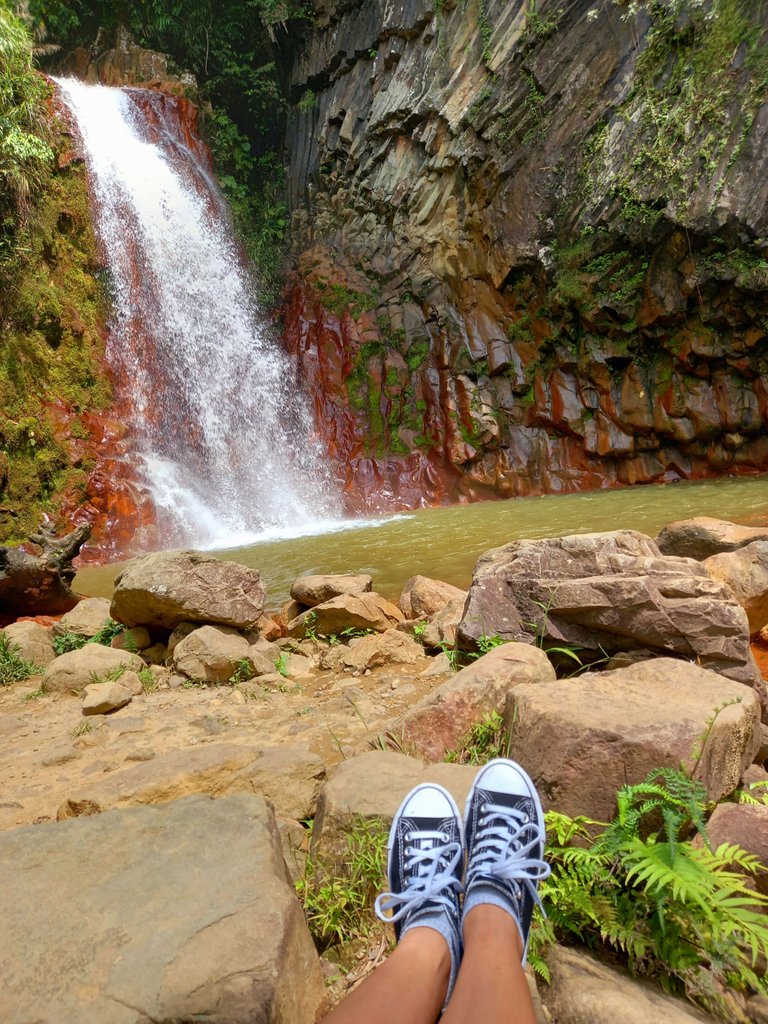 That was another wonderful experience I had with my friend. After that quick trip, I was motivated to work harder so I can travel more and visit different places. I hope you enjoyed the virtual tour.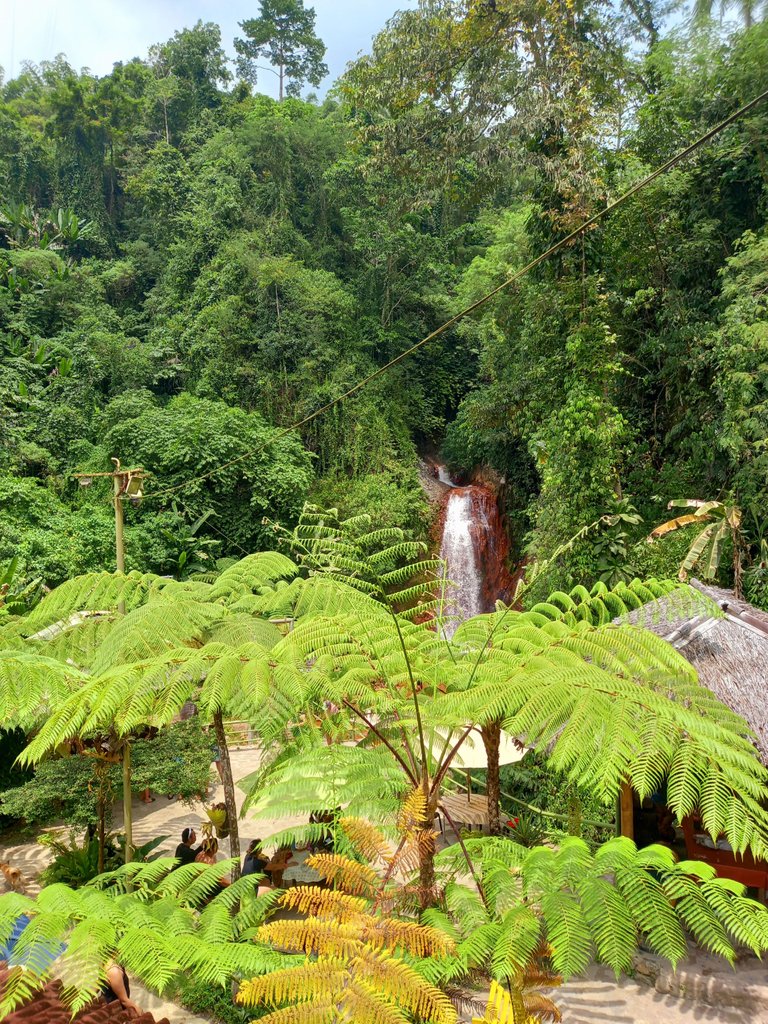 Thank you for reading and see you on my next blog. Cheers!
---
Watch with glittering eyes the whole world around you because the greatest secrets are always hidden in the most unlikely places.
Roald Dahl
---
Some photos were edited using Canva
---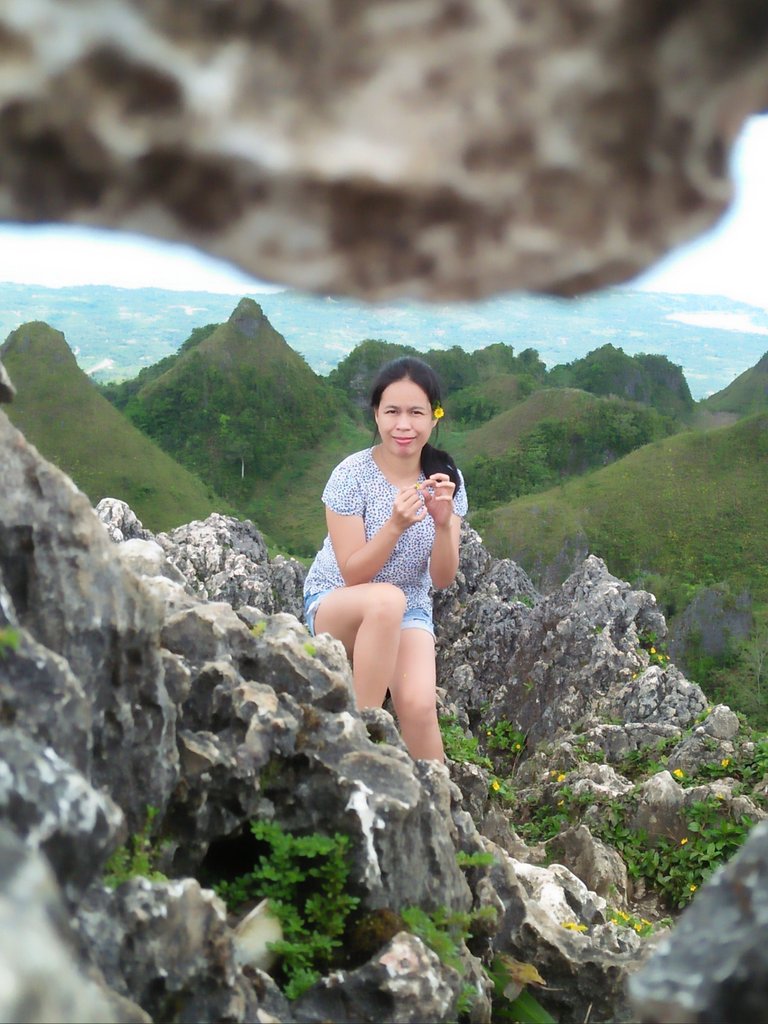 Namaste! I am fond of reading books, watching korean, american and filipino series/movies and I am also fond of gardening. I love listening to different life stories and I am always captivated with the beauty of nature so travel is my escape when life turns into blue. But hey, how could I forget my photography hobby? It is one of the best, so follow me as I will be featuring my experiences of the stuff that I am passionate with.
---
---