Blog #173: Explore Valencia: The Scenic View of Brgy. Malaunay, Valencia, Negros Oriental

Happy Friday Hivers!
Don't come to Valencia if you don't like mountains; if you're afraid crossing strong current of water; and if you hate muddy pathways because Valencia is surrounded with high mountains and abundant of waterfalls. If you're not fan of those I mentioned better not to visit Valencia. According to the locals, the town is 65% mountainous and 35% of the area are plains. If you're an adventure seeker then you might fall in-love the place.
Valencia is also tag as the little Baguio in Negros because the climate is relatively cool. The town is a site of Geothermal Power Station that supplies electricity to Negros and other provinces.
Do you want to see one of the nice spots in Valencia? Come with me as I will take you to the breathtaking scenery that truly leaves you with an awe.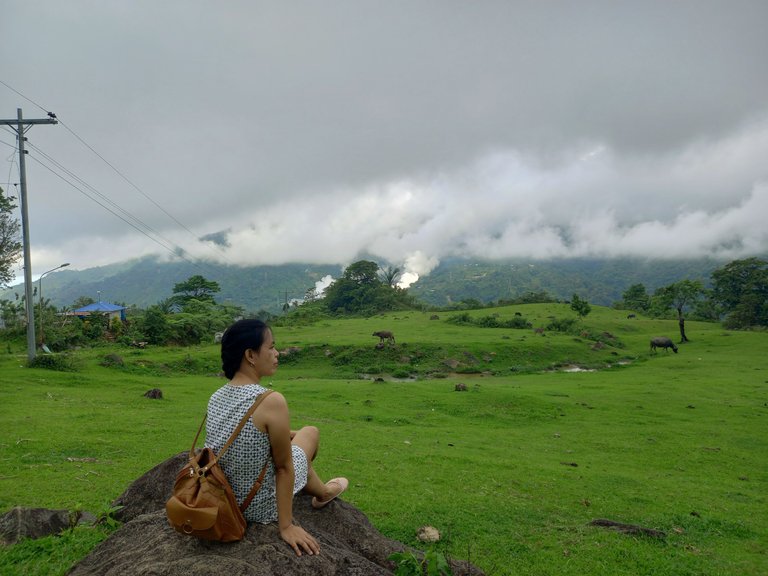 Out of the blue, I received a text message from a friend asking me to come to Valencia for a quick tour in Brgy. Malaunay. It was already past 1PM when he texted me. I told him that I haven't took shower yet and it seems it's already late but he insisted.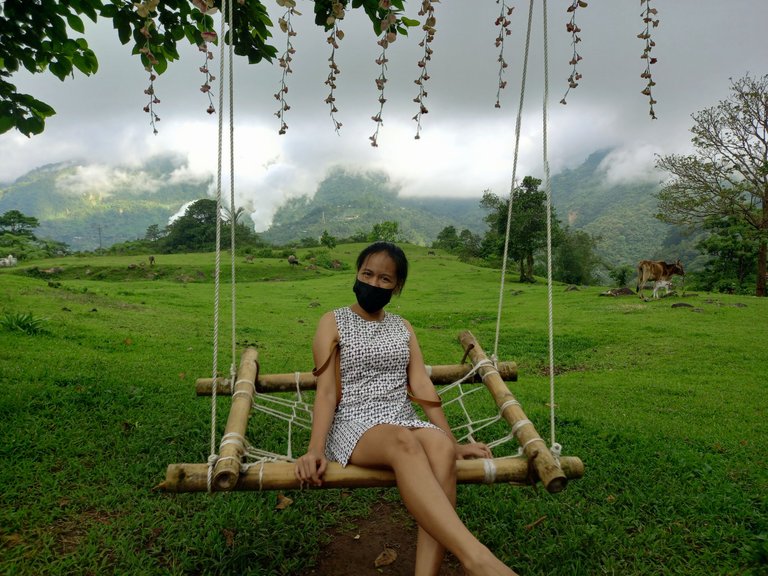 We'd met at Valencia Plaza at around 3PM and immediately headed to Brgy. Malaunay where there is a coffee shop erected. It takes 30~40 minutes of travel from Valencia main town to the Chosen's Cafe.
Honestly, I felt nervous on our way to Brgy. Malaunay. The road is steep and some parts were slippery but my friend still drove fast. After a while, I felt ok since the breathtaking sight caught my attention.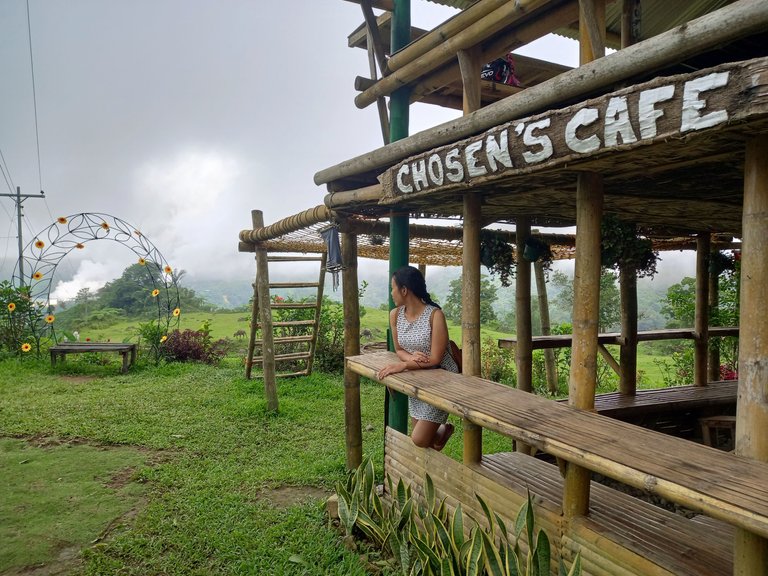 The Chosen's Cafe erected on top of the mountain is a simple coffee shop with scenic view. It is not too close to Geothermal Power Plantation but the site is visible in the area.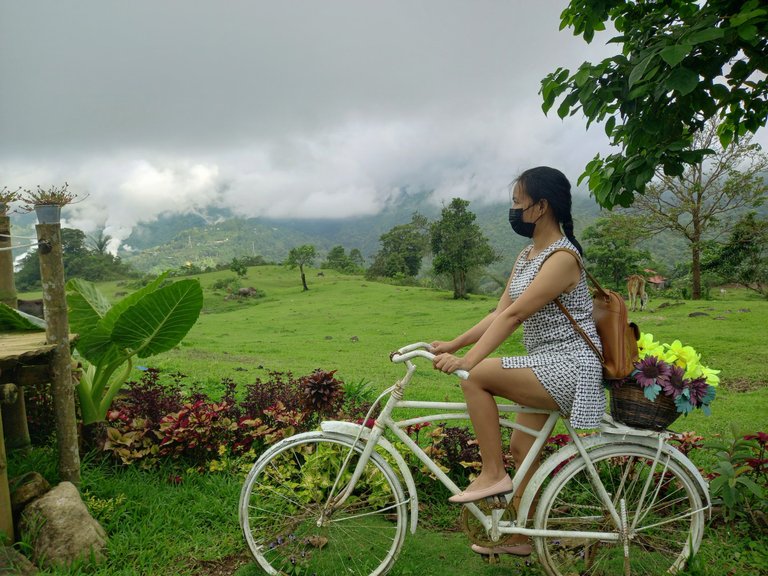 The Geothermal Power Plantation could actually catch your attention because there is an incessant smoke comes out. If you've noticed the smoke behind me that is where the Geothermal Power Plantation is situated.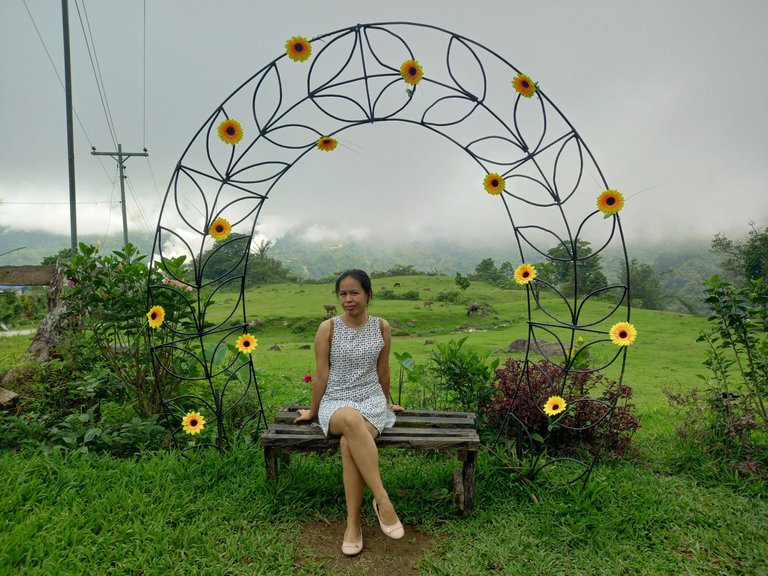 As we arrived, my friend immediately ordered food because he was hungry. I thought he will just order food for our snacks but I was surprised when the food was served. He ordered a set of meal. So obviously, we had an early dinner.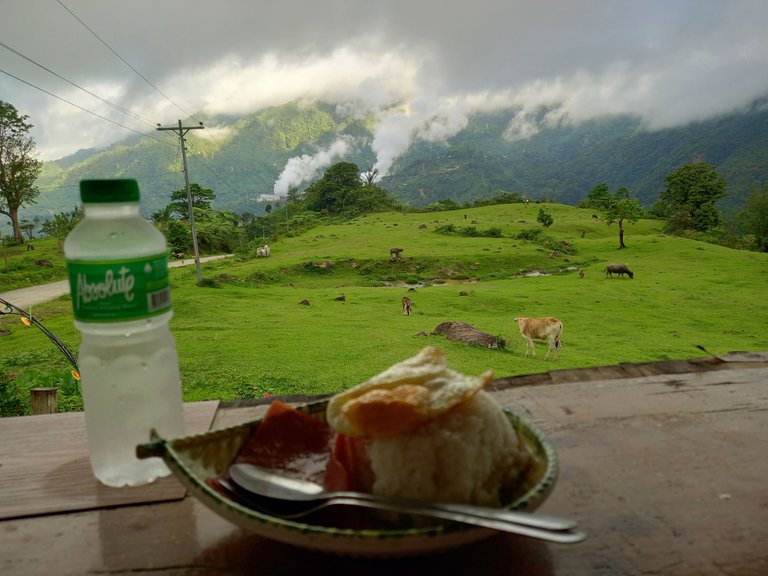 He also ordered a cup of coffee for himself and a bottle of water for me.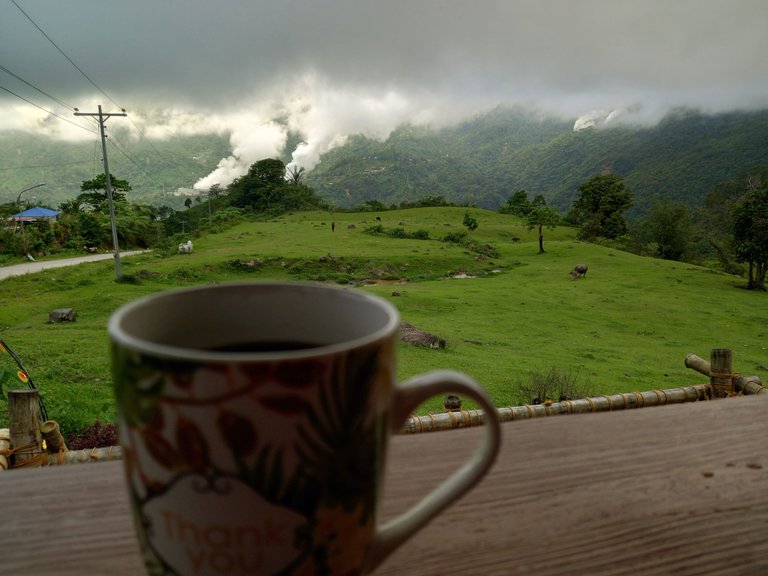 While having an early dinner we had this magnificent scenery in front of us.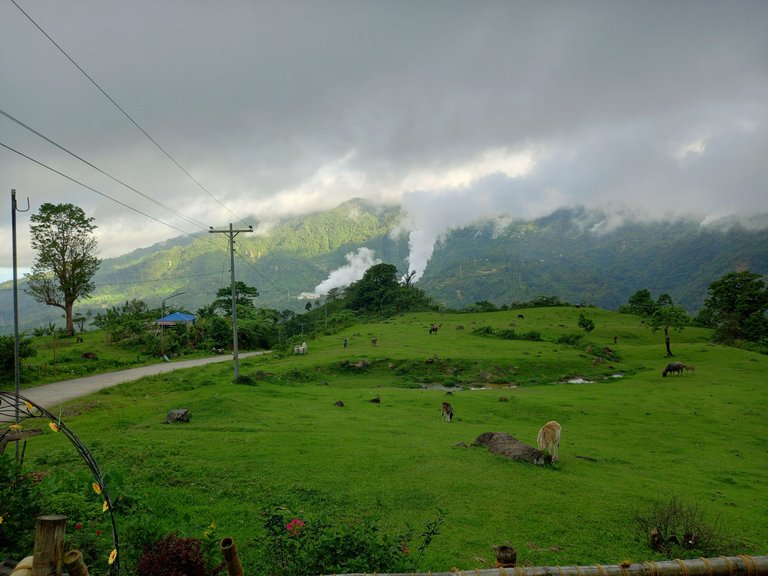 After enjoying the wonderful scenery in the second floor of the cafe, we decided to go down and explore the area.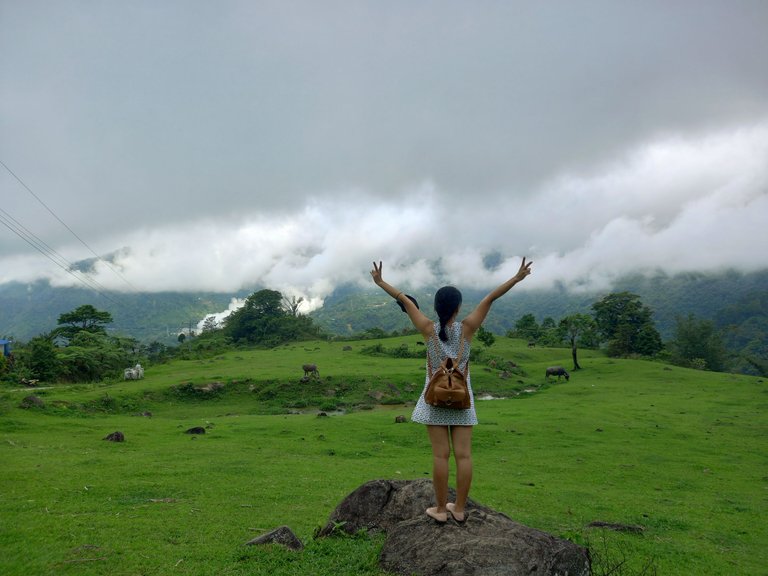 We hiked in the meadow and we were able to see closer of the carabaos, cows and goats. The animals enjoyed eating grasses and they never cared our presence.
I've noticed that the breeze was getting colder because it was already late in the afternoon and in a few minutes the place will turn into dark.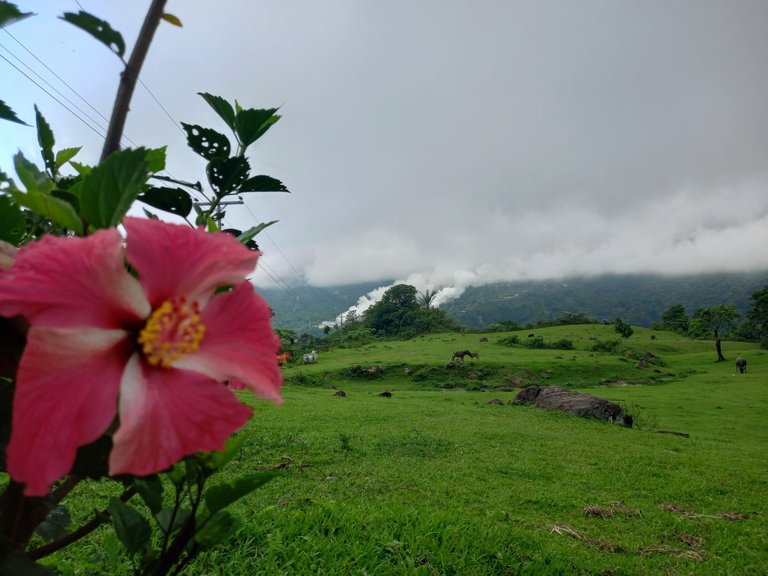 My friend requested me to finish the tour quickly before the twilight arrives. Because he noticed that I enjoyed staring the beauty of nature.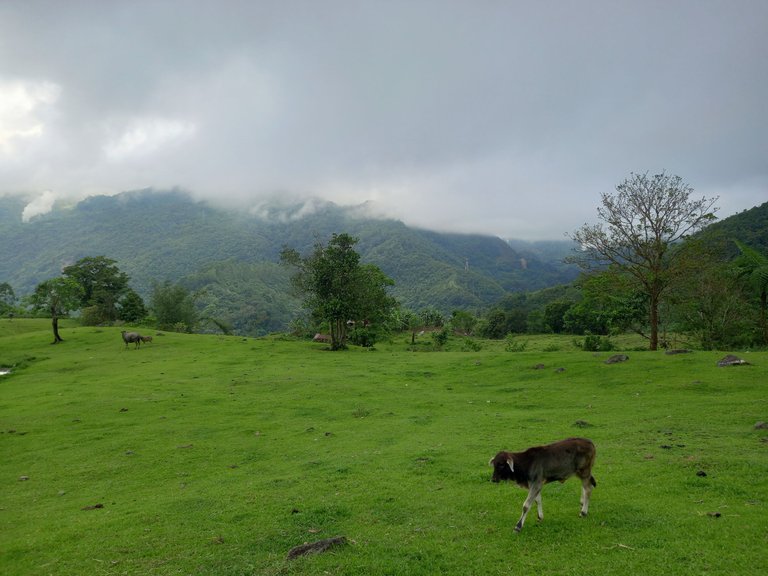 I hiked further and I enjoyed seeing the beautiful landscape.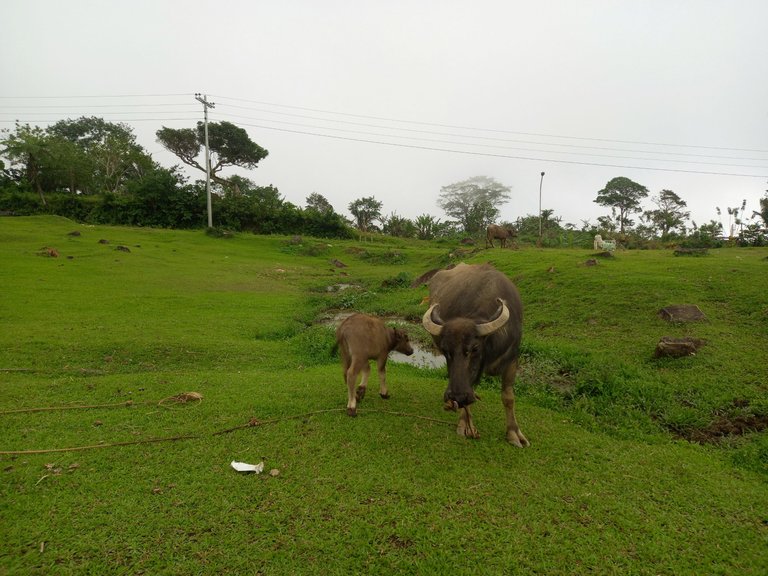 I wanted to sit on the grass but the grassess were wet. I just stood, closed my eyes and inhaled the fresh air.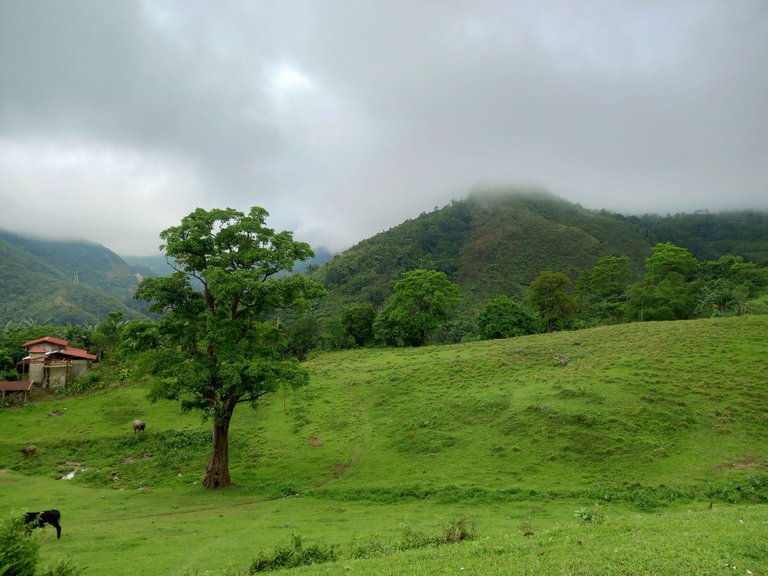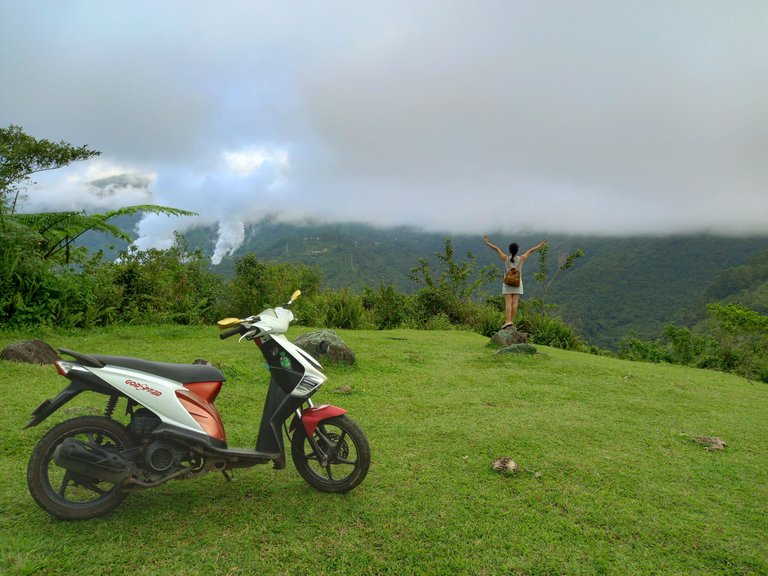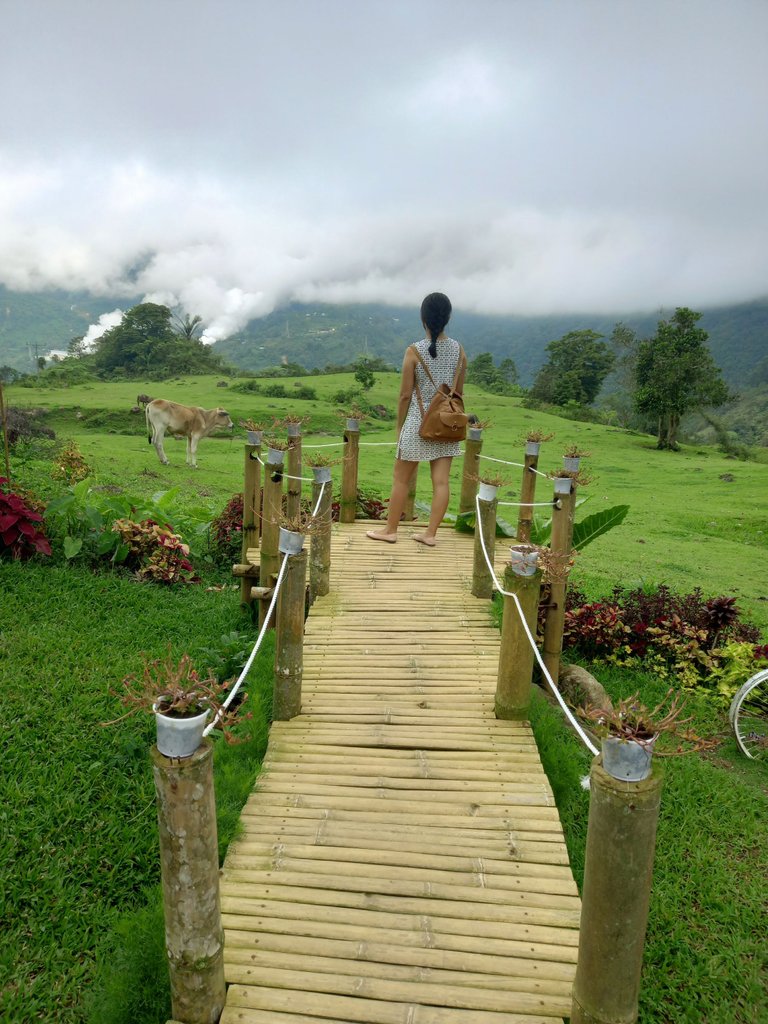 If not because of my friend's initiative, I won't be able to enjoy the nature yesterday. He brought me there to unwind and breathe.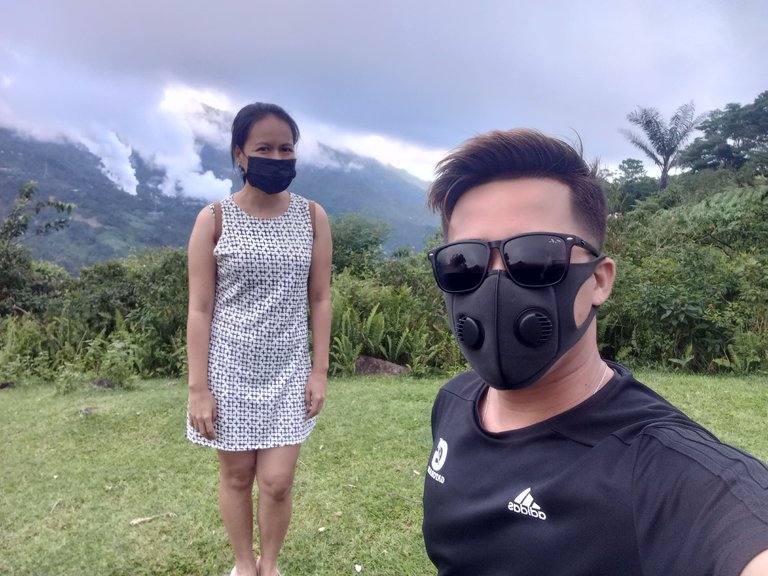 Because sometimes all we need is to relax and breathe with a good friend in our side.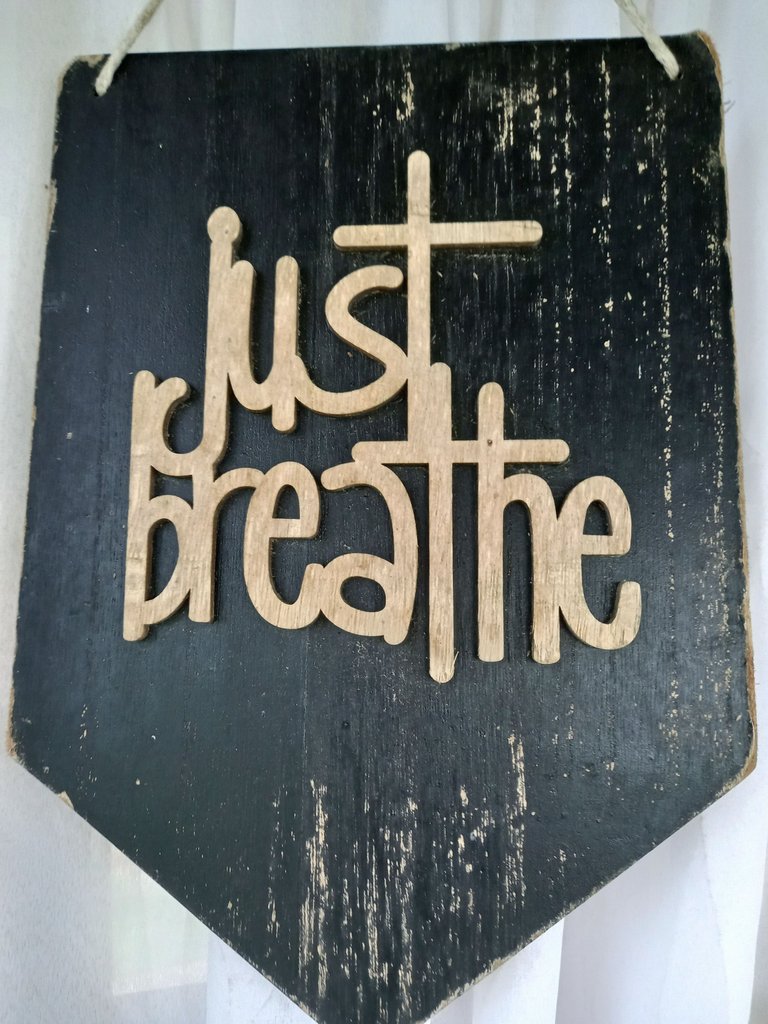 Thank you for reading and see you on my next blog. Cheers!
---
Watch with glittering eyes the whole world around you because the greatest secrets are always hidden in the most unlikely places.
Roald Dahl
---
Some photos were edited using Canva
---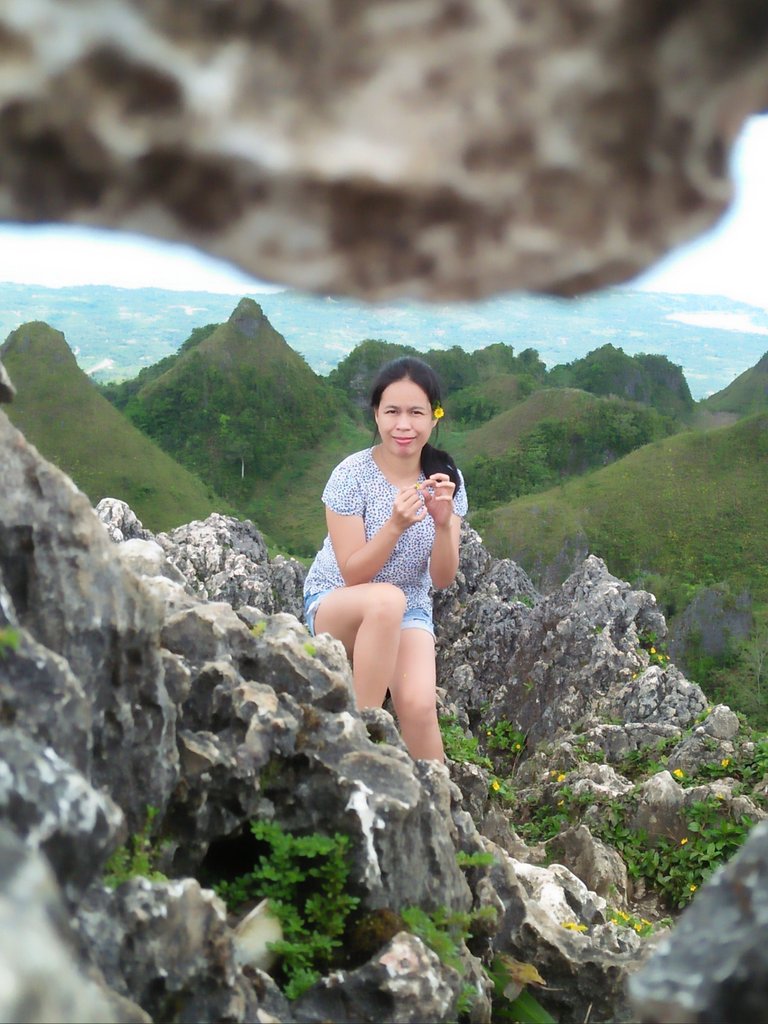 Namaste! I am fond of reading books, watching korean, american and filipino series/movies and I am also fond of gardening. I love listening to different life stories and I am always captivated with the beauty of nature so travel is my escape when life turns into blue. But hey, how could I forget my photography hobby? It is one of the best, so follow me as I will be featuring my experiences of the stuff that I am passionate with.
---
---