A Well-spent Weekend: A Livelihood Tour at Bohol Bee Farm
Happy Tuesday Hivers!
When I scrolled through my Facebook account, I saw a post about the Bohol Bee Farm. I had already heard about bohol bee farm because they have an ice cream shop at SM Seaside. Initially, visiting the bee farm was not my plan for that weekend. However, I was tempted to visit after seeing the relaxing photos of the place. When the weekend arrived, I didn't waste any time thinking about which tourist spots in Bohol to visit. So, one of my destinations that day was the Bohol Bee Farm. With this, I'm excited to share with you how I spent my weekend.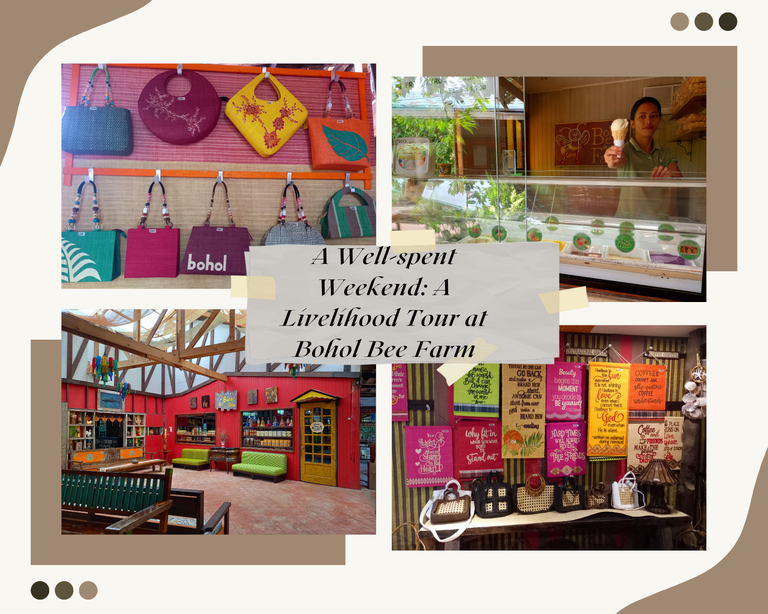 Bohol Bee Farm is located in Dauis, Panglao Island, Bohol. Although it is on an island, one doesn't need to travel by boat, as there are two bridges in Tagbilaran City that connect the island to the mainland. The farm is not situated along the highway, but you can see their signboard along the road, so one would not get lost.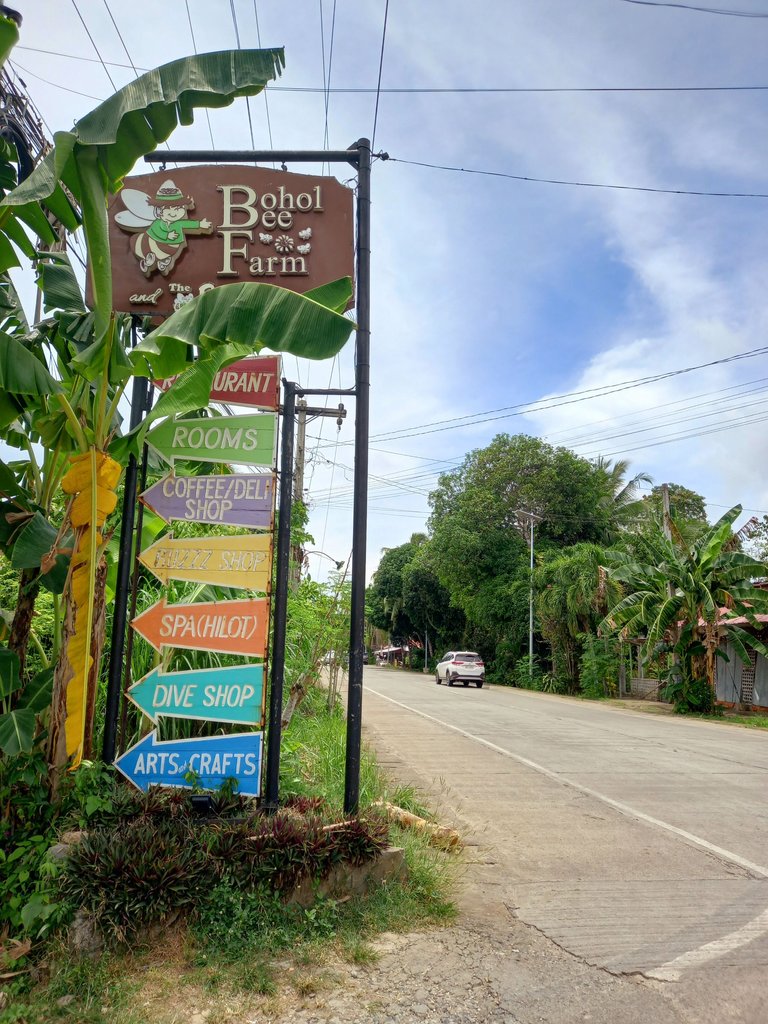 Once you have already reached the street leading to the Bee Farm, you should travel approximately 2 kilometers before reaching the farm. One will truly enjoy nature while traveling to that location.
Although there were other guests at the farm, there weren't as many as in the other tourist attractions in Bohol. I could still find quiet areas.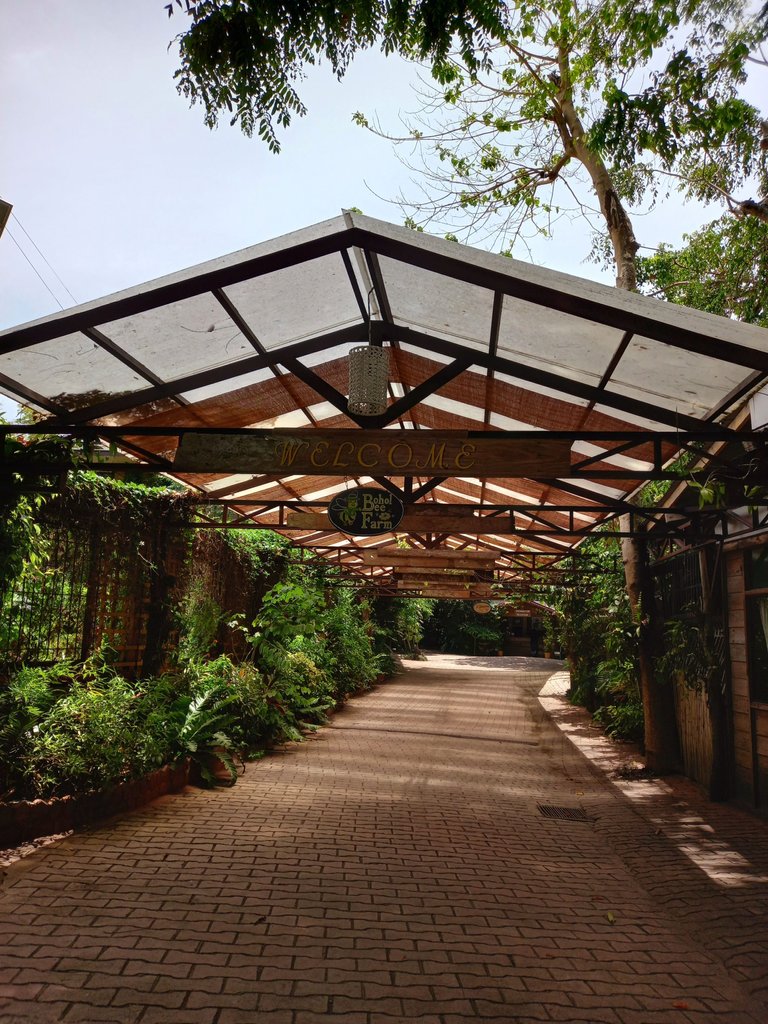 The place was filled with greenery. Despite the hot weather, it was still cool because the pathways were mostly covered with trees, and some areas had manmade canopies.
I headed straight to the information reception to inquire about the bees, but suddenly I felt great disappointment after hearing from the person in charge that there are no more bees in the farm. They have been transferred to Bukidnon.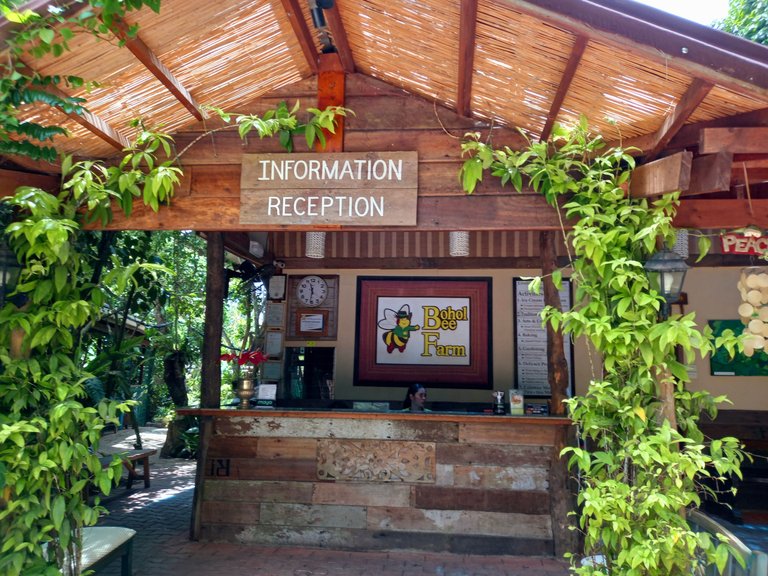 Honestly, I left the reception area with a heavy heart. So, I decided to stroll around until I saw something that sparked my interest - tasting their homemade ice cream. I had heard that they offered delicious ice cream, and I was also interested in the arts and crafts area.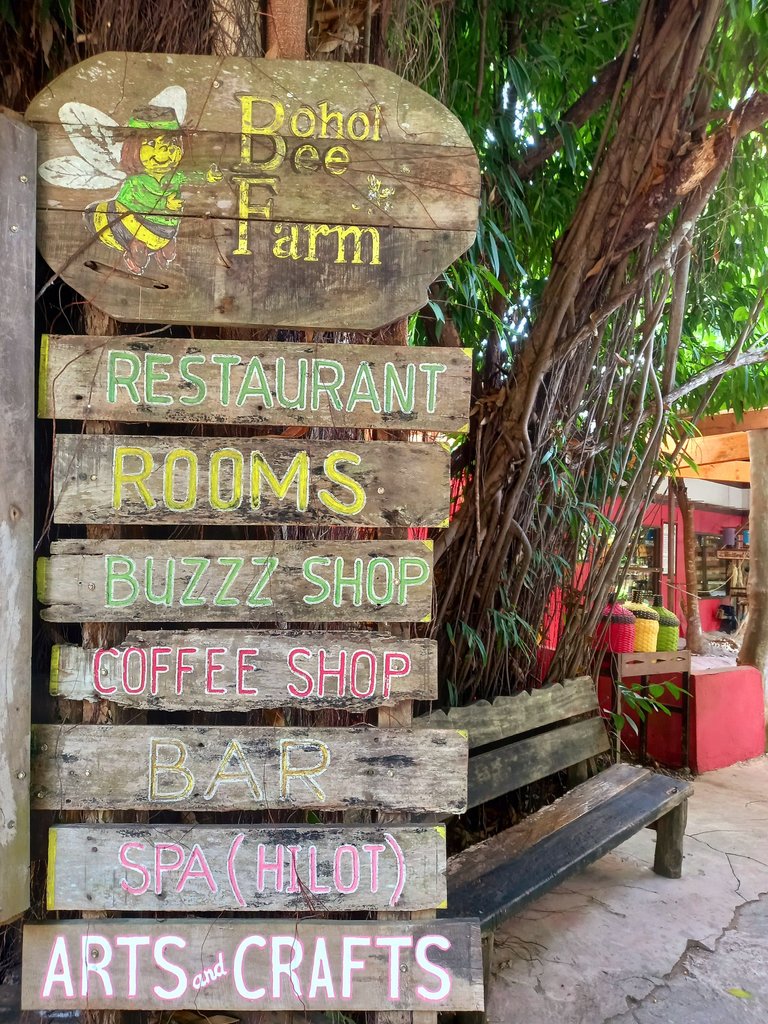 ---
---
This building caught my attention because there's a signboard that says 'ice cream production.' I hadn't tasted their ice cream yet, so I felt a little excitement while looking for their store at the farm.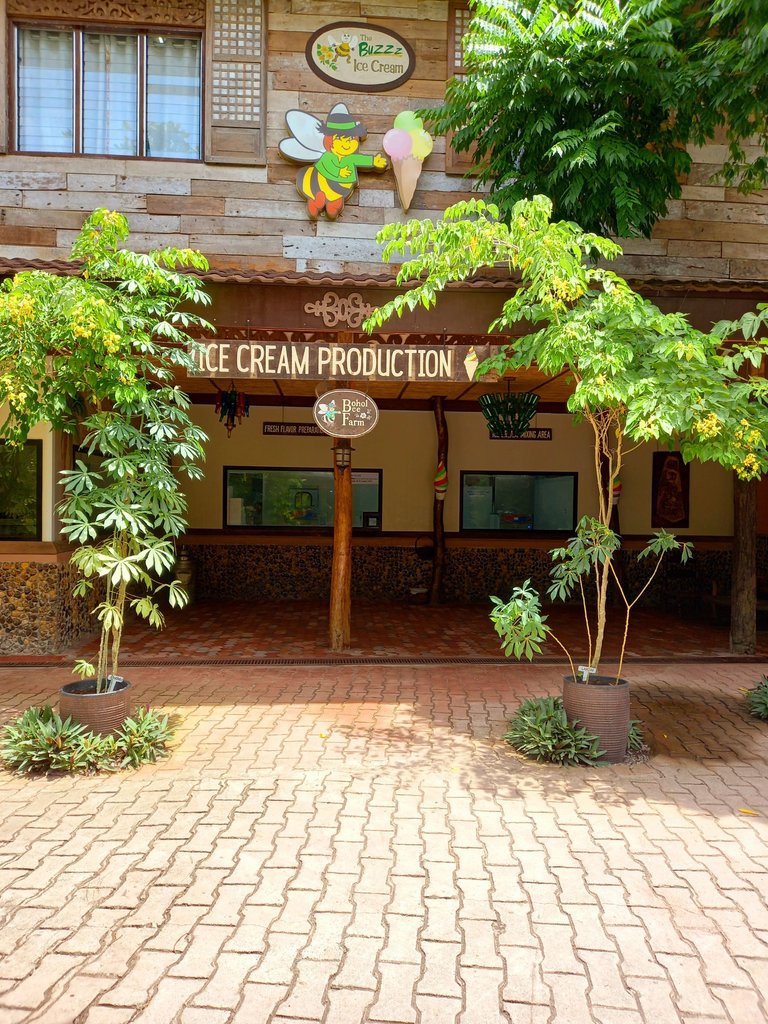 When I reached the store, I waited until I was the only customer in the store before I ordered an ice cream with buko flavor. It was almost lunchtime. In the Philippines, we have a belief that one should not eat cold foods on an empty stomach because they can cause symptoms like fever or headache. In Visayan, we call this 'pasmo.' That made me a little worried because I had not taken my lunch yet.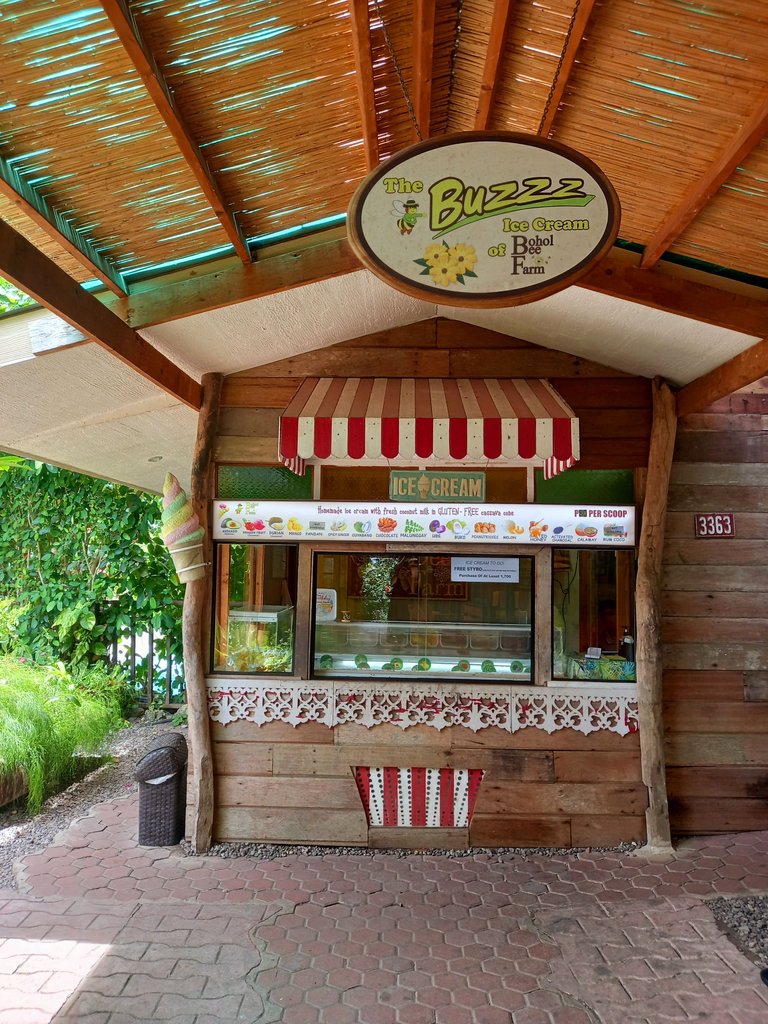 But since I didn't want to miss that moment, I decided to taste their homemade ice cream at the farm. Fortunately, nothing bad happened to me after a few days of eating the cold food on an empty stomach.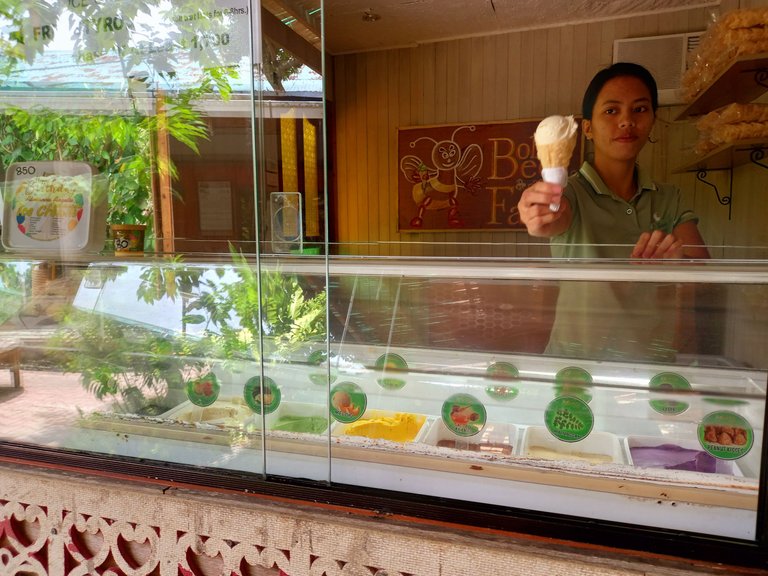 The taste was significantly different from the ice cream I usually buy at the supermarket. Although it was delicious, I could taste a lot of cream. Overall, its taste can actually compete with other ice cream brands. And, oh, they have used fresh coconut milk in a gluten-free cassava cone. How did I know? Their advertisement says, 'homemade ice cream with fresh coconut milk in a GLUTEN-FREE cassava cone.'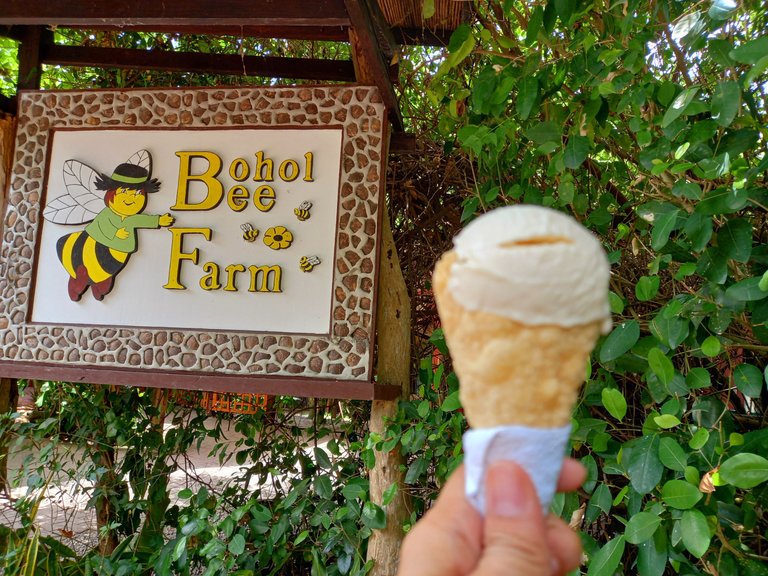 After savoring my ice cream under the trees, I continued to look around until I saw a lady who was busy doing something. I was intrigued. So, I went closer to her, and at first, I was just observing her.
---
Traditional Raffia Weaving
---
Out of curiosity, I asked the lady about the activity she was doing. She told me about traditional raffia weaving. To be honest, that was my first time seeing how weaving was done.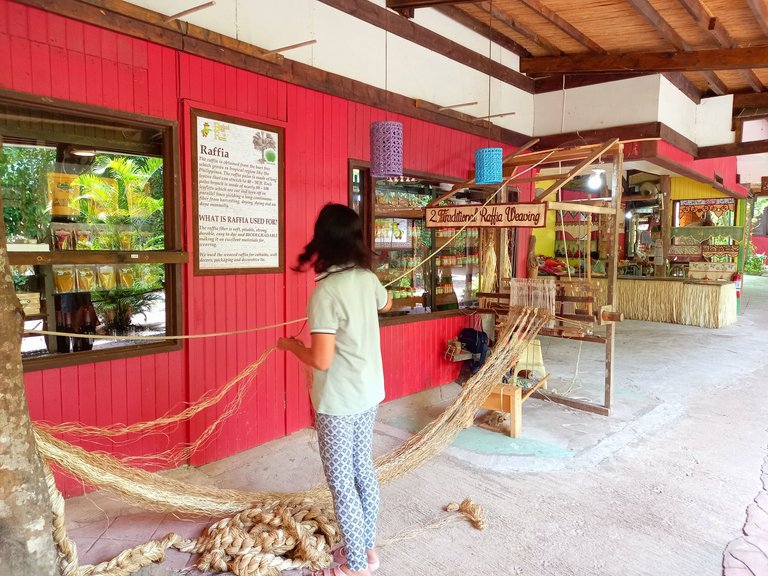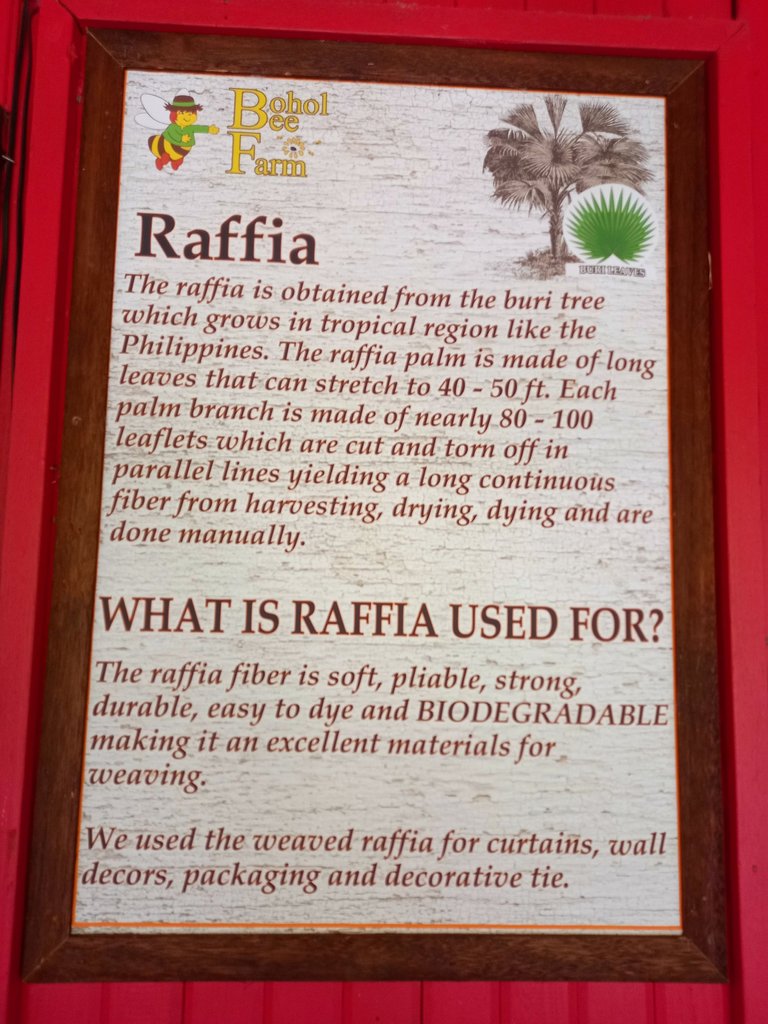 While she was still in the process of arranging the raffia, I asked her about her experience with weaving, and I was astonished by her reply. It piqued my interest to know her story when she told me that she started traditional raffia weaving at the age of 9. She then explained to me that she was trained by her parents at a young age because it was her parents' business.
Do you know how old she is? She's now in her mid-50s. Imagine, she has been weaving for more than four decades.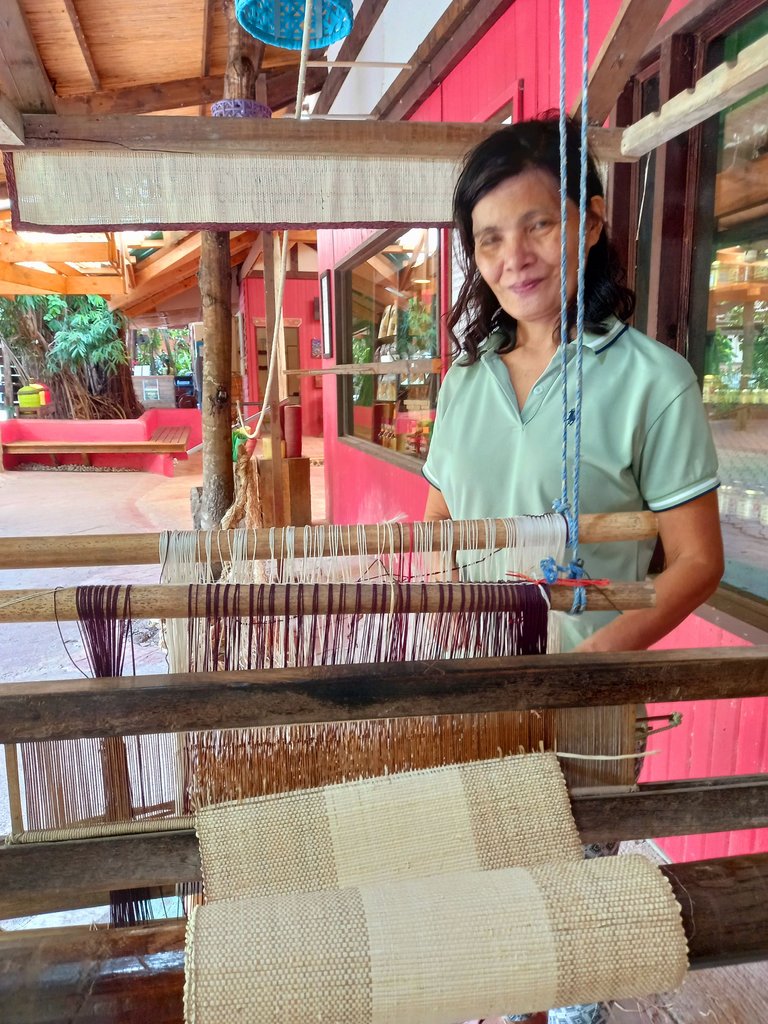 According to her, her brother has many raffia tree plants that made him the supplier of raffia at the bee farm. Since their parents have passed away, they didn't continue the family business, which led her to work at the bee farm.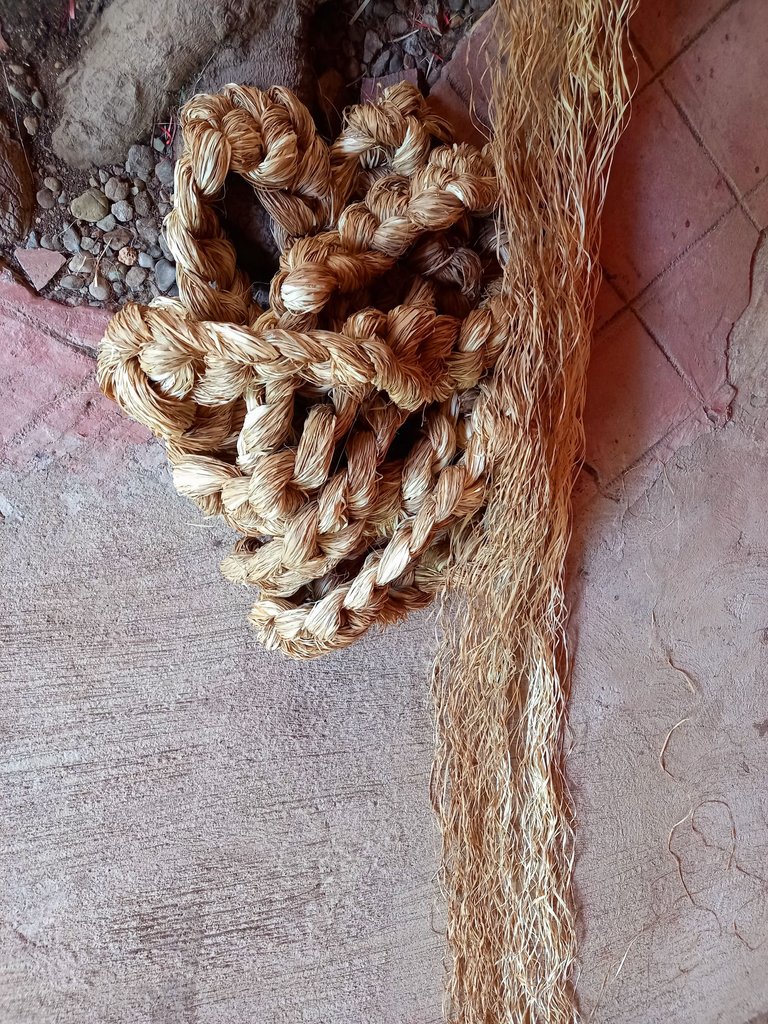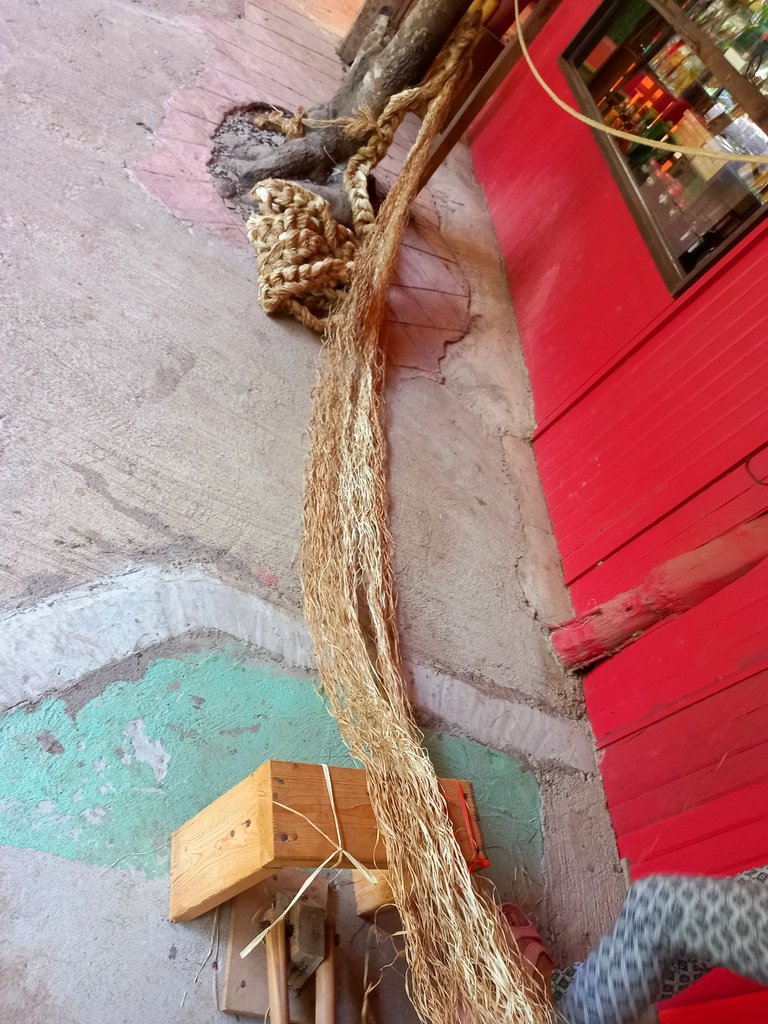 While I observed, it became apparent that traditional raffia weaving is indeed an intricate activity. I'm unsure whether I can learn it quickly. I admired her because only a few people have skills like that.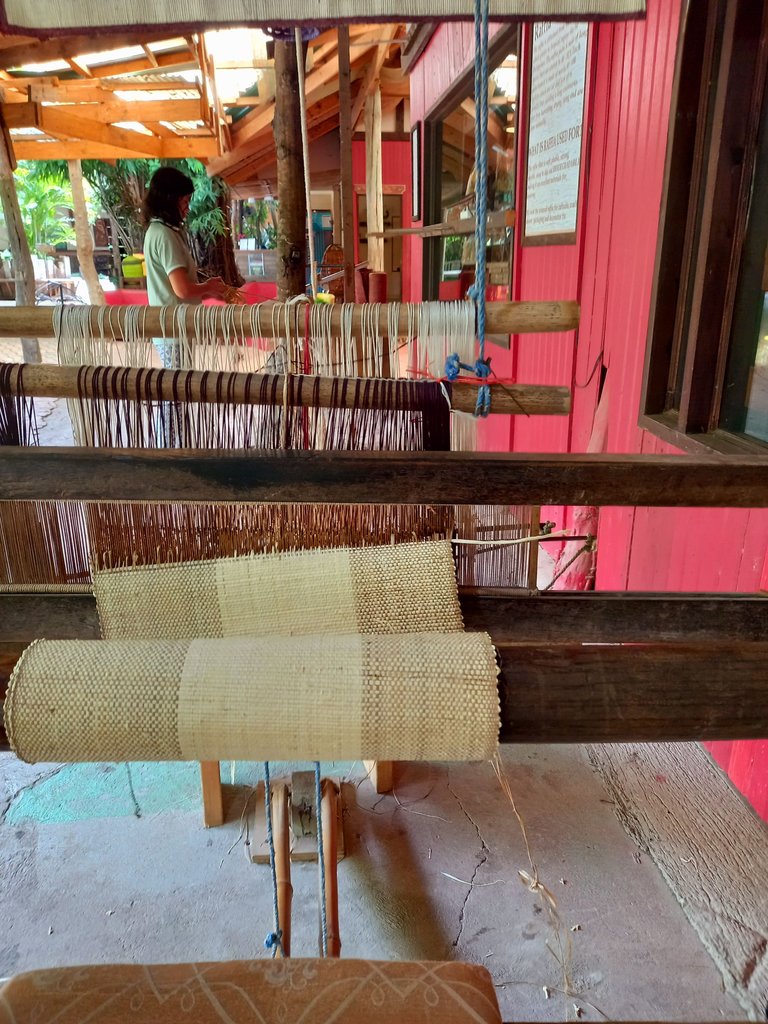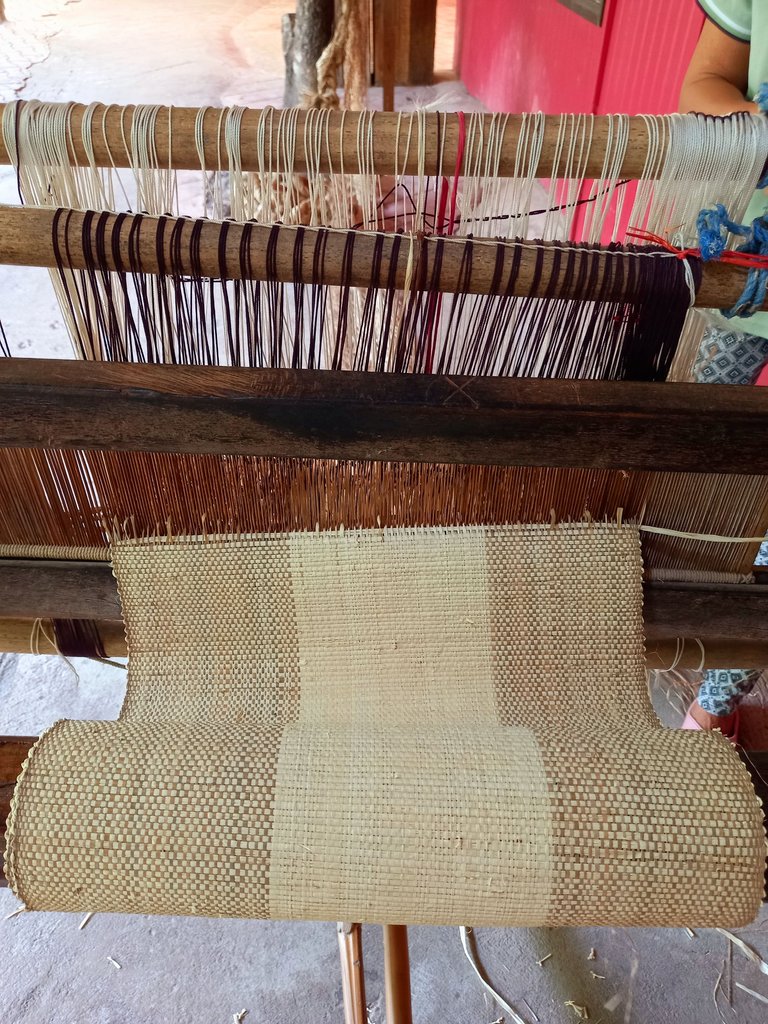 After a few minutes of an informative conversation with Ate, I also went to the arts and crafts area where the personnel were also very hospitable.
---
---
The bee farm used weaved raffia for curtains, wall decors, packaging, and decorative ties; they even used it for bags. The personnel explained to me that they would further process the weaved raffia on their end.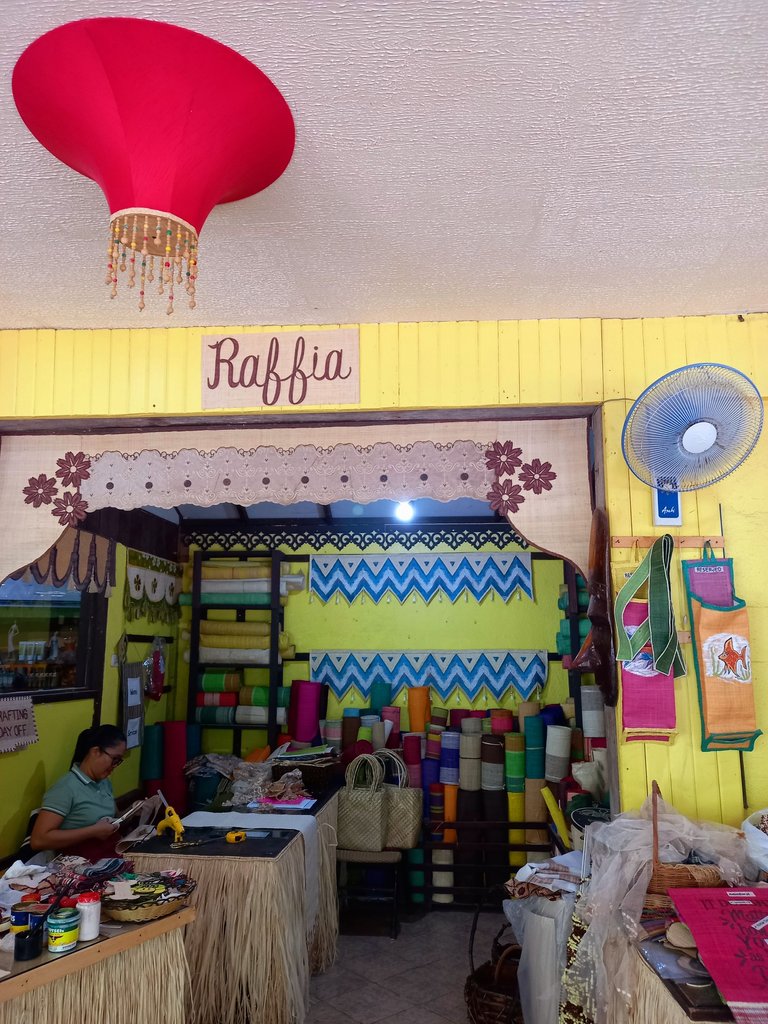 With their art and crafts skills, they will create designs for curtains, wall decor, packaging, and decorative ties. They actually showed me some of their patterns so they could create high-quality products.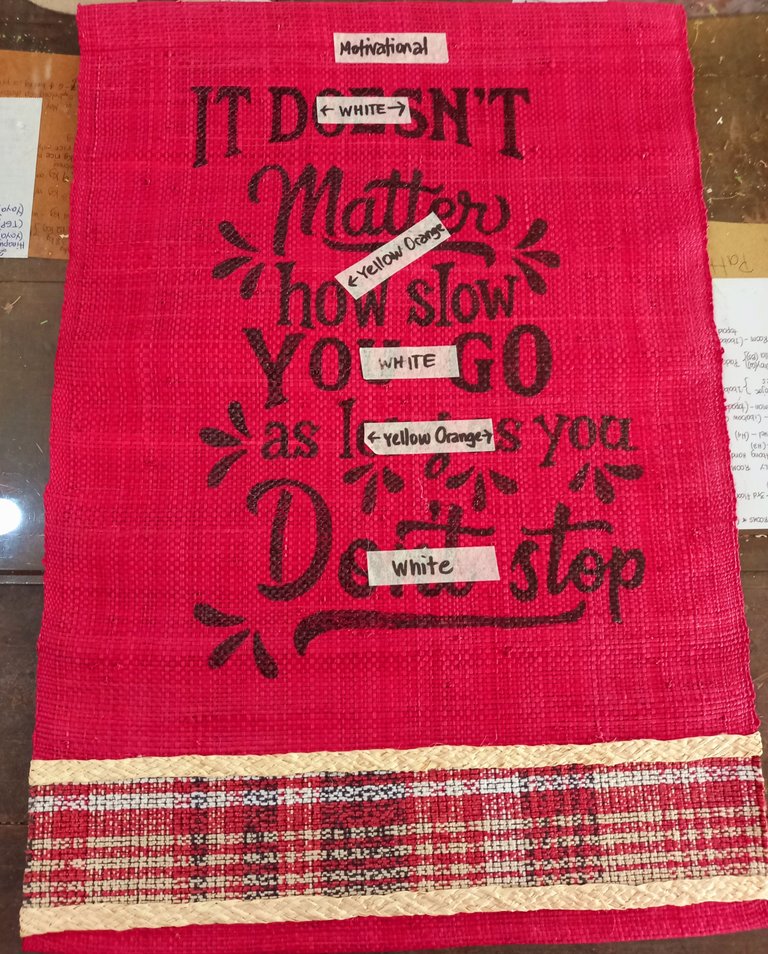 After a few minutes of talking with them, they suggested that I also visit their bag-making area and souvenir shop, so I could see their beautifully crafted products, located just a few meters away.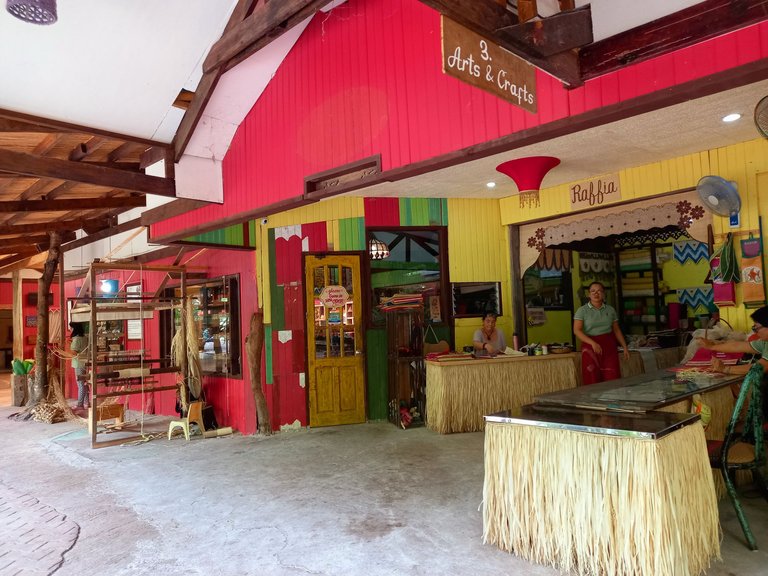 No one was around when I reached the bag-making area but I was able to see the beautiful and colorful bags hanging on the wall. I was in awe looking at those beautiful bags. They were so artistic.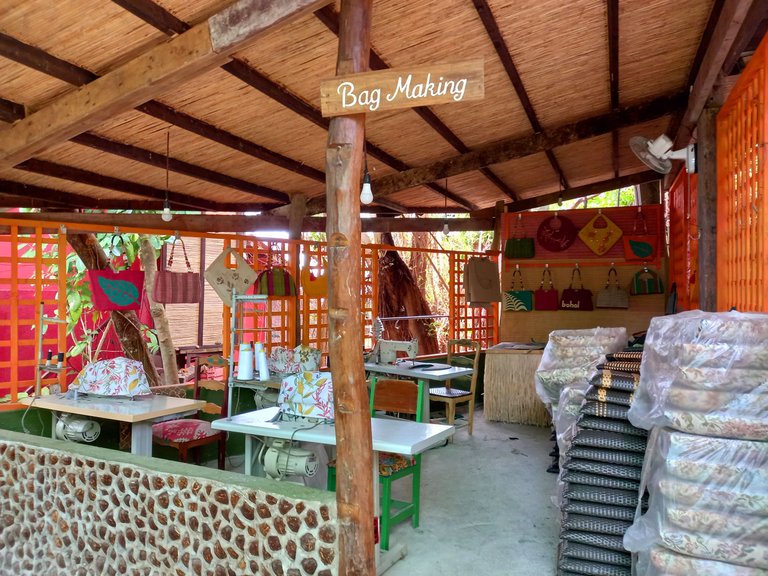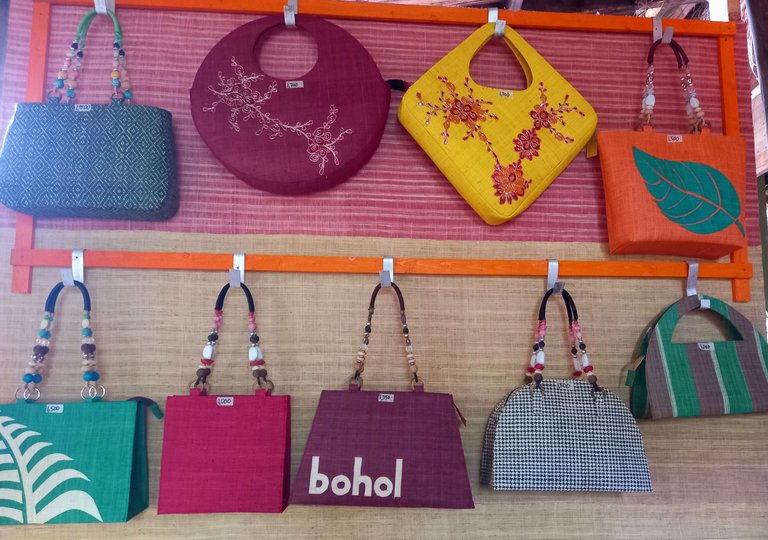 ---
---
I then proceeded to their souvenir shop. They have various locally made products on display. When I went inside, I saw a few foreigners purchasing their products.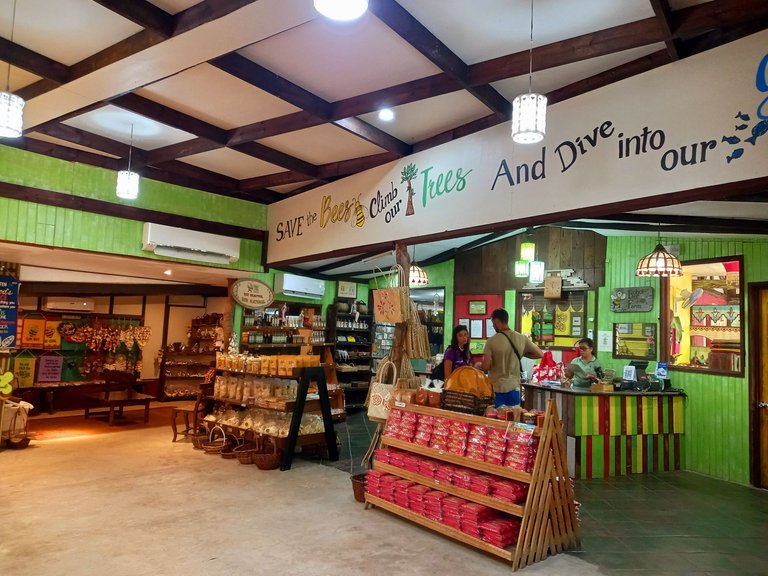 Most of their displays were made in the bee farm. Maybe the reason why this farm continues to grow is that they have their own shop for their locally made products.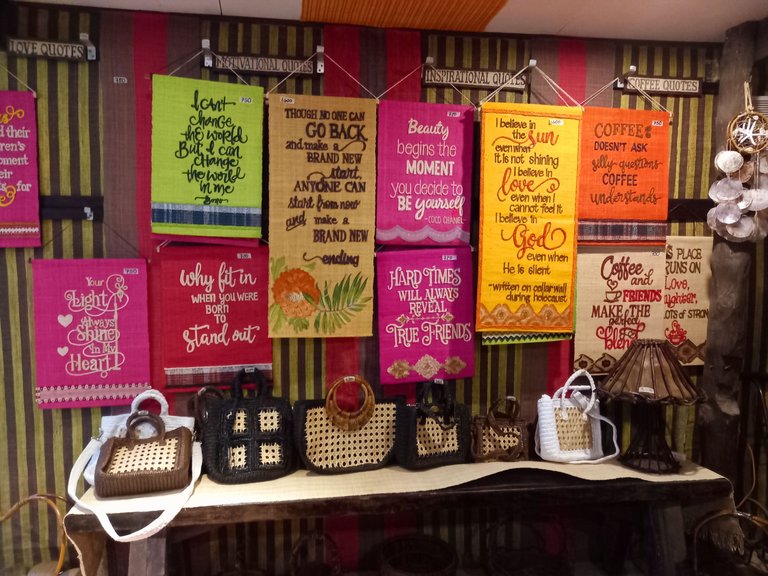 Since they have opened this farm for tourists, their primary customers for their locally made products are local and foreign tourists. It is indeed a clever idea.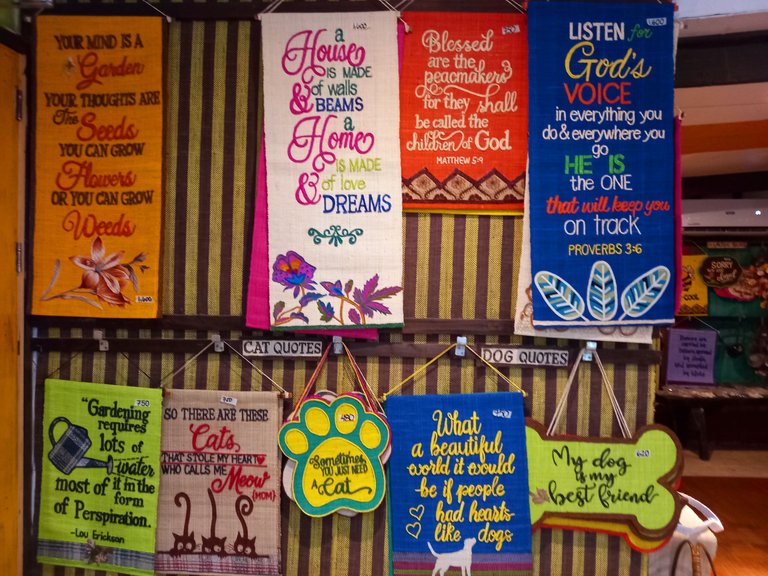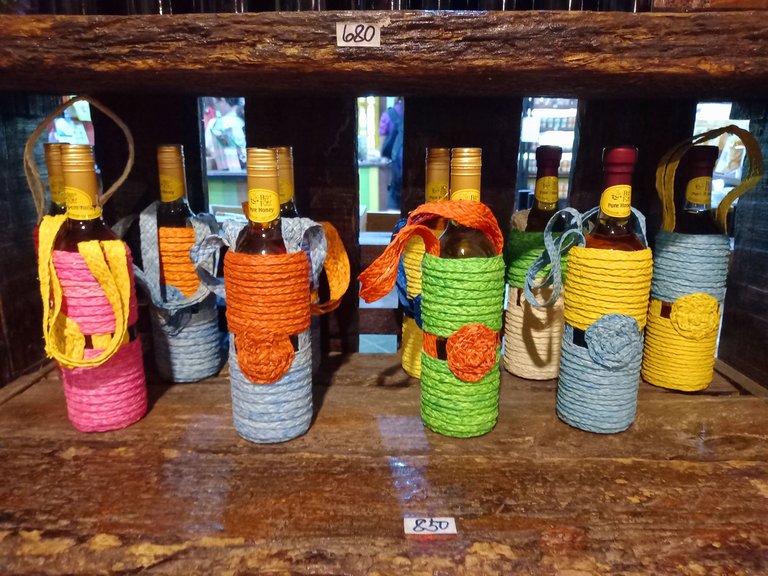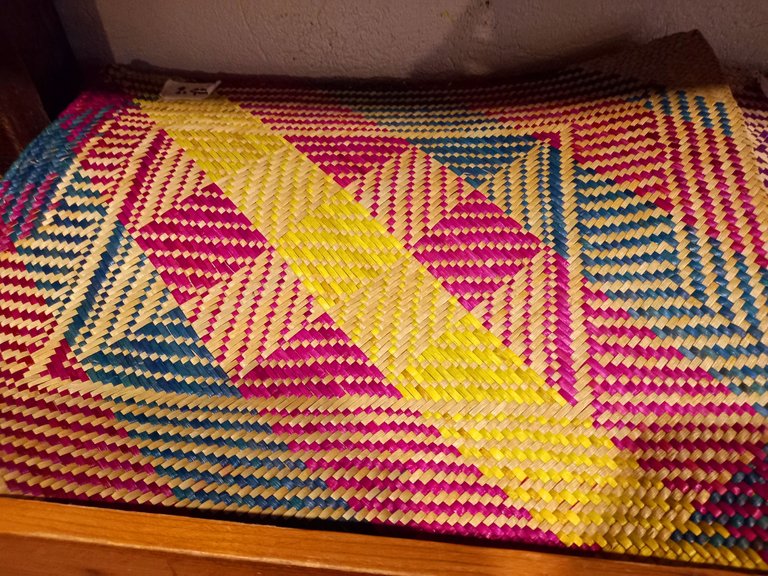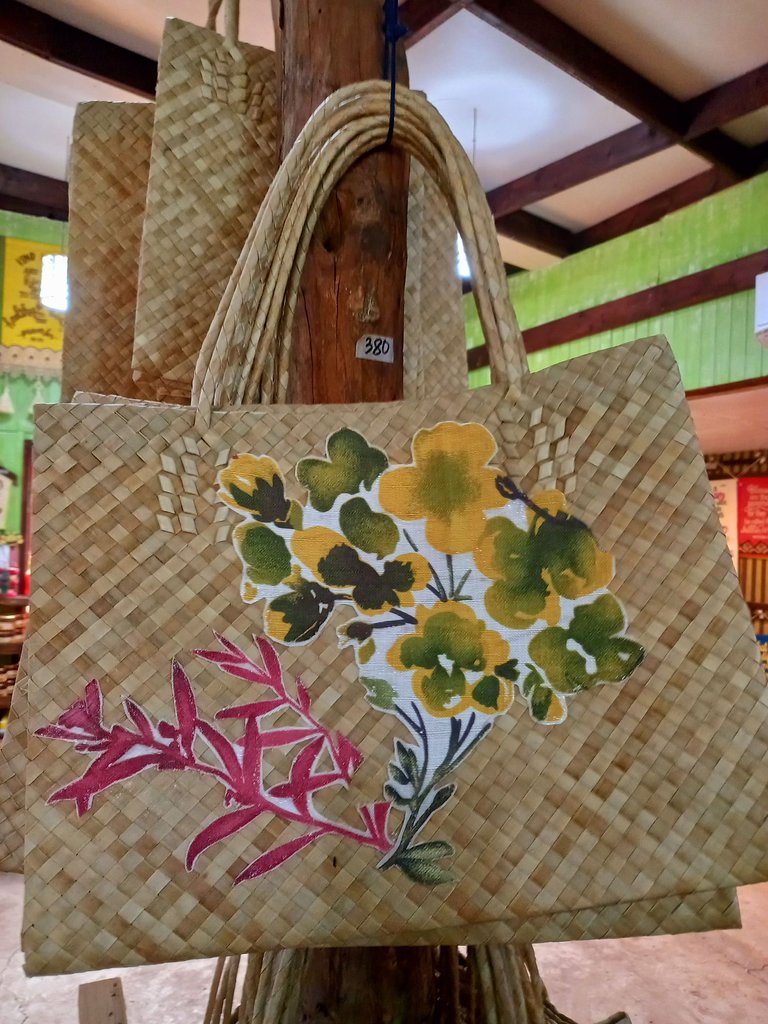 ---
---
Since I already felt tired after looking around, I went to their guest resting area to take a break. Looking at those classic furniture and other items that are also classic made me admire the management. They were able to recycle used materials such as wood, furniture, and other items, making the ambiance so cozy.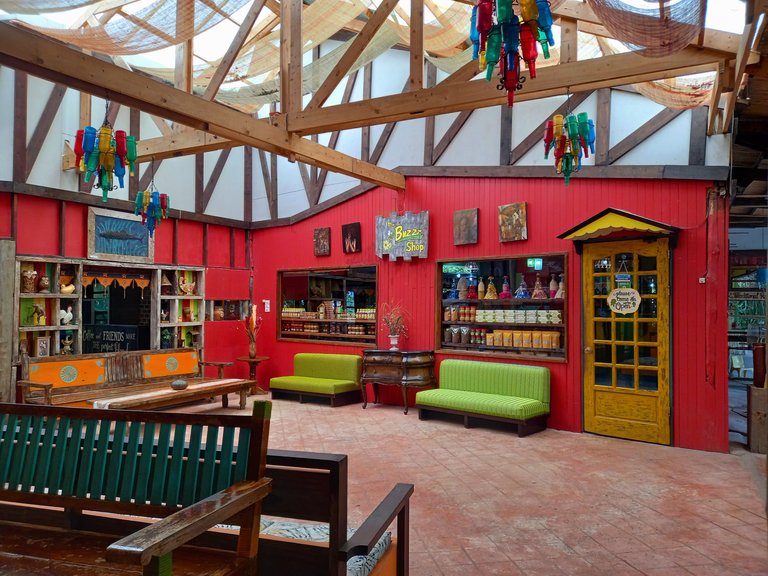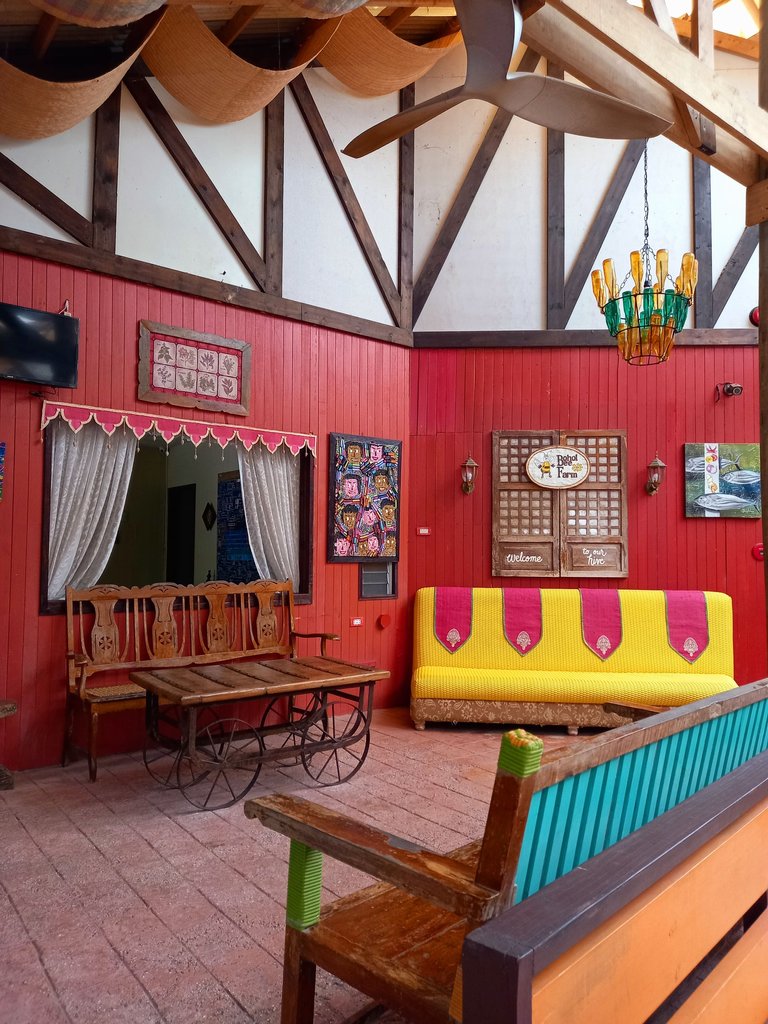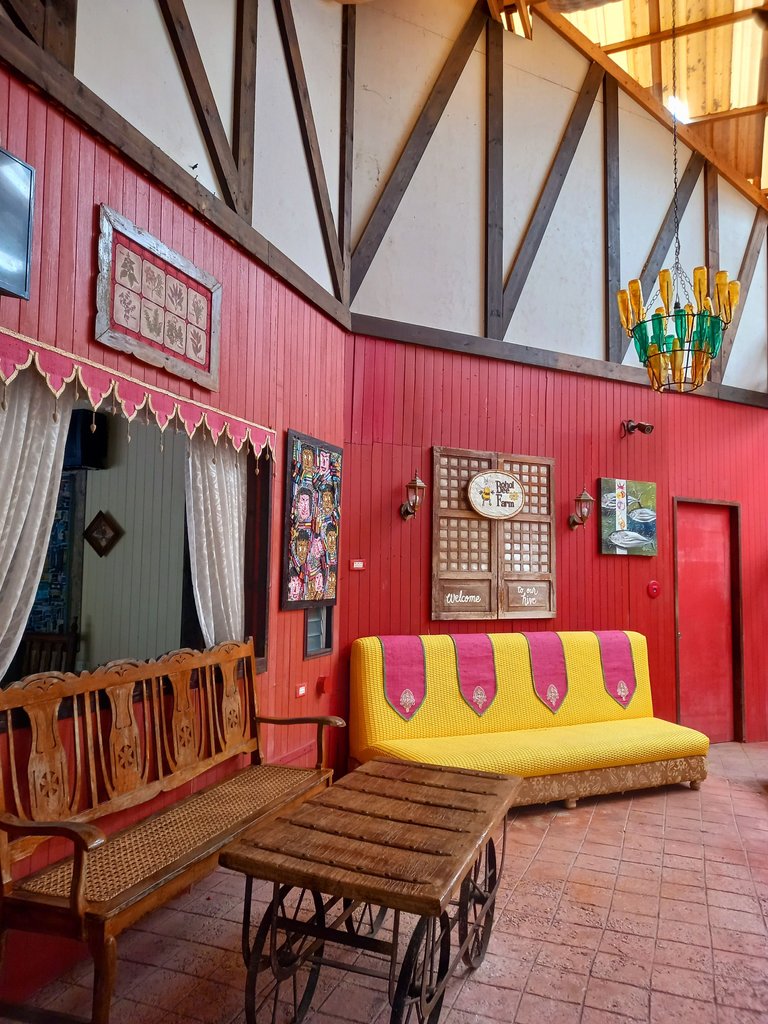 ---
---
I noticed that there's also a coffee shop and bar close to the resting area, but when I checked inside, no one was around. I don't know if they have already opened this coffee shop.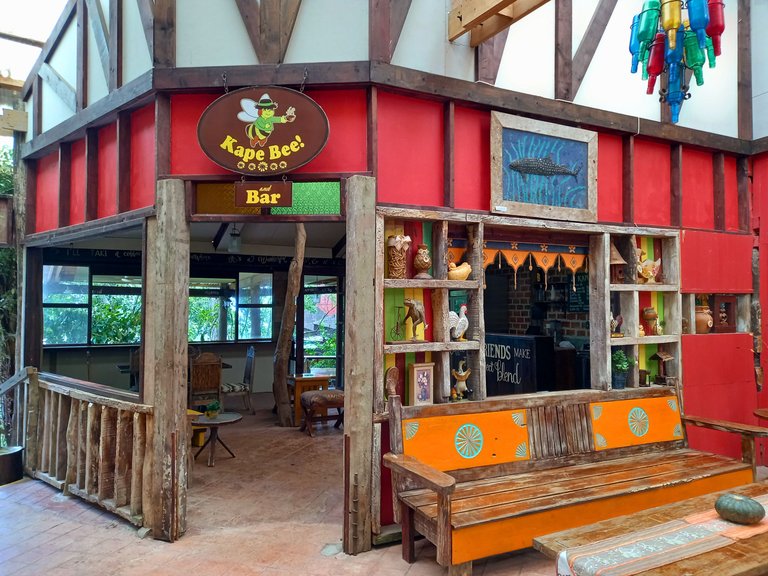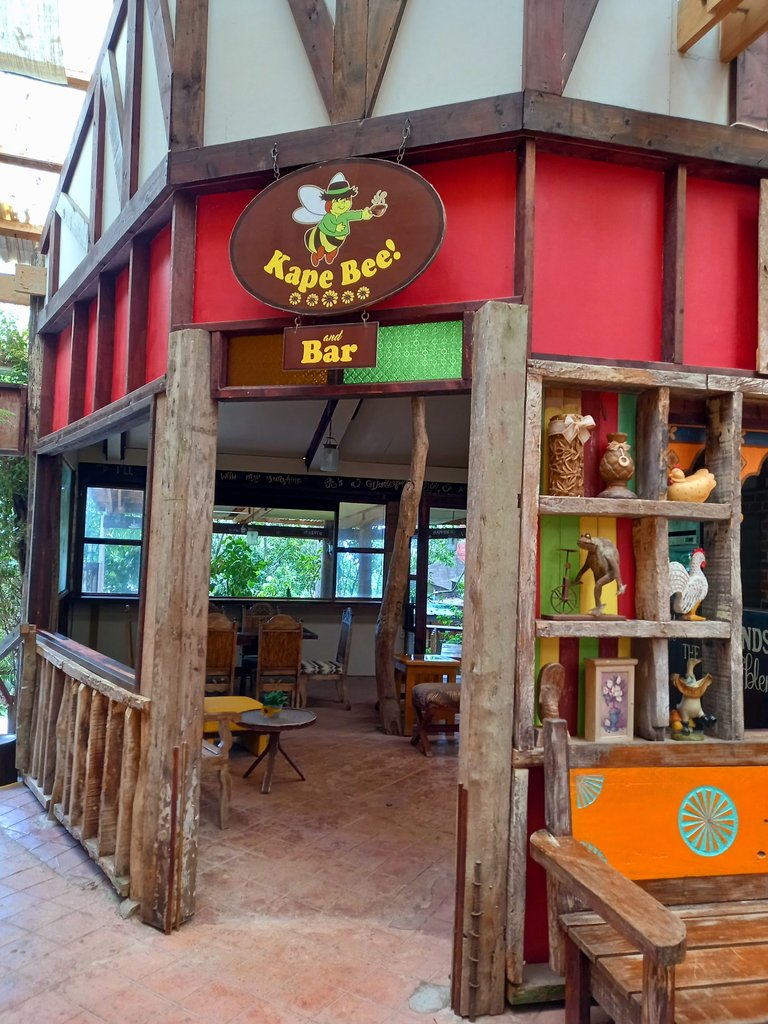 It was almost 1PM when I decided to eat, but when I checked their restaurants, they had many customers. I didn't have the patience to wait, as I was already starving, so I decided to leave the farm.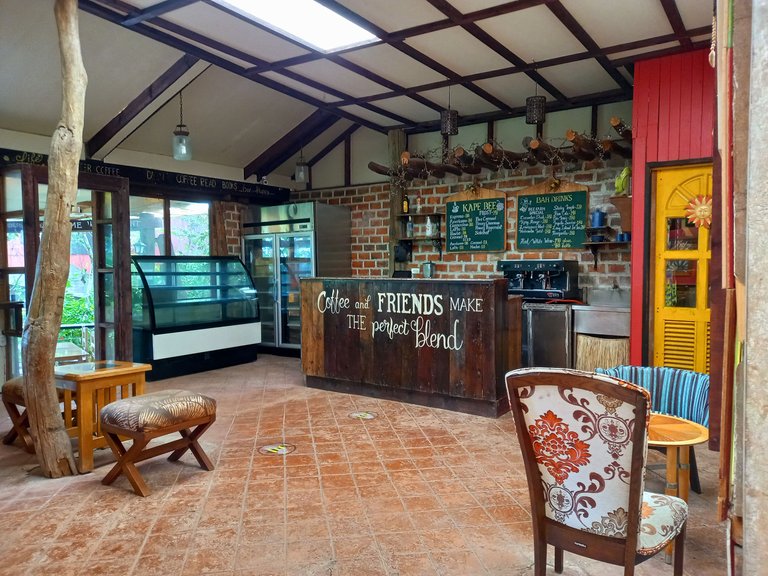 What I like about the bee farm is that despite being in the modern era, the farm continues to uphold traditional practices. With this, locals who haven't undergone upskilling are still able to find employment within their hometown. And now you know why it was a well-spent weekend. I hope you enjoyed the livelihood tour, dear hivers.
---
How To Get There
---
From Tagbilaran City, you can hire a tricycle to take you to Bohol Bee Farm. Just negotiate with the driver about the fare, as the fare depends on the tourist spots you want to visit.
Thank you for reading and see you on my next blog. Cheers!
---
Watch with glittering eyes the whole world around you because the greatest secrets are always hidden in the most unlikely places.
Roald Dahl
---
Some photos were edited using Canva
---
---
Note: I use Grammarly to help me check and fix grammar.
---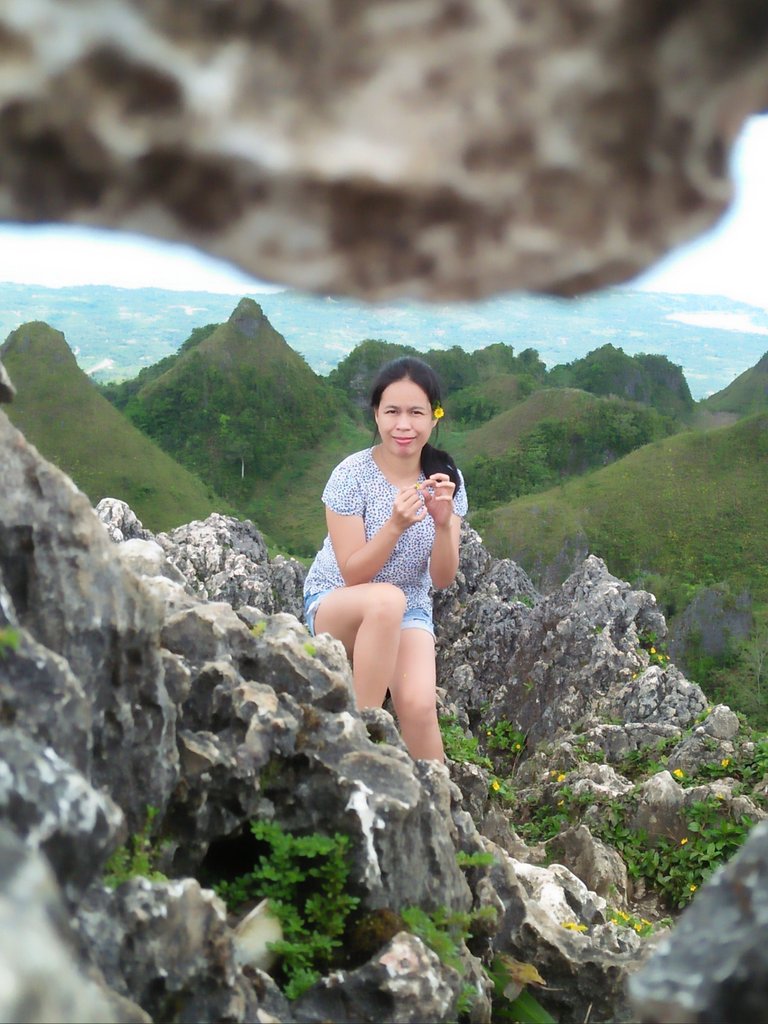 Namaste! I am fond of reading books, watching korean, american and filipino series/movies and I am also fond of gardening. I love listening to different life stories and I am always captivated with the beauty of nature so travel is my escape when life turns into blue. But hey, how could I forget my photography hobby? It is one of the best, so follow me as I will be featuring my experiences of the stuff that I am passionate with.
---
---